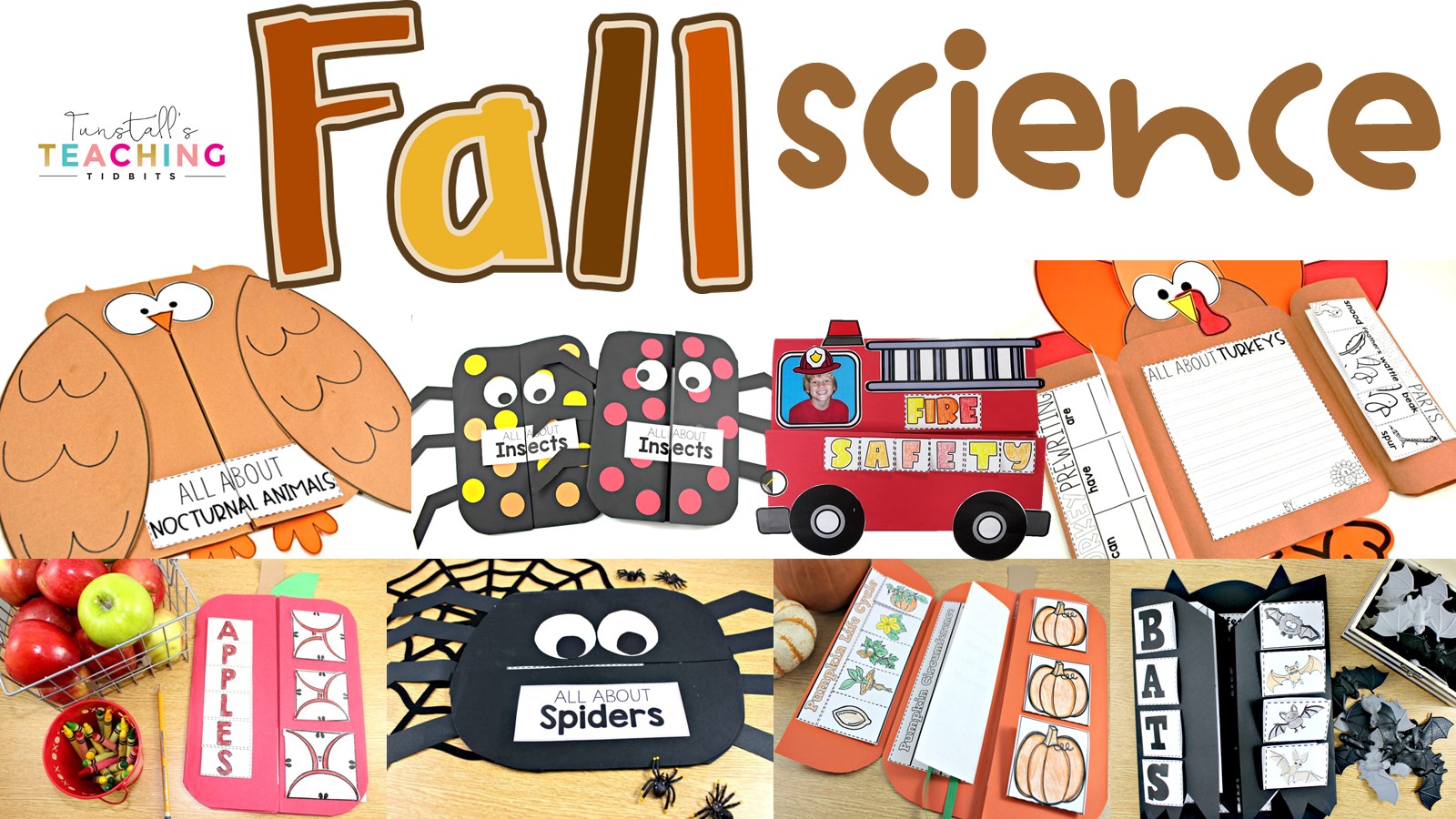 This post is a round-up of 8 Fall Science Themes.  The time frame is really loose because Fall is sometimes a state of mind.  In Texas, I wonder if it will ever cool down sometimes.  I digress… Let's get to the fun of science.  Exploring eight fall science topics with cross-curricular connections coming right up.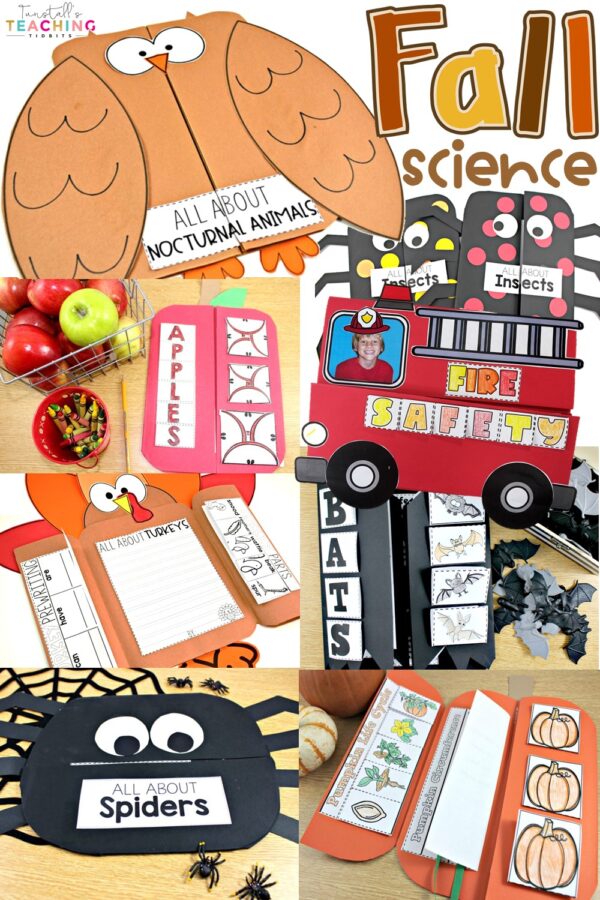 Fall Science Themes
The purpose is to explore seasonal themes using the scientific method. To begin, each of the ten topics has a keepsake foldable book to house the activities.  This is a terrific way to build an interactive record of learning while also keeping up with those fine motor skills all Fall long.  If you'd like to keep things simpler, these activities also fit into a spiral notebook or composition book.  There is no shortage of Fall science themes to explore so choose one or take on all eight!
The themes we will explore are:
Apples
Getting the apple science keepsake book ready for instruction is easy and quick!  I make the red construction paper part of the book for each student.  As we work through the activities each week, students add to their book until it is full!  This takes about two weeks if you are doing one activity per day (roughly 30 minutes).  I usually do these in a week and a half to two weeks because I will double up and put some of the activities into the writing center to be done independently once students are familiar with format and expectations.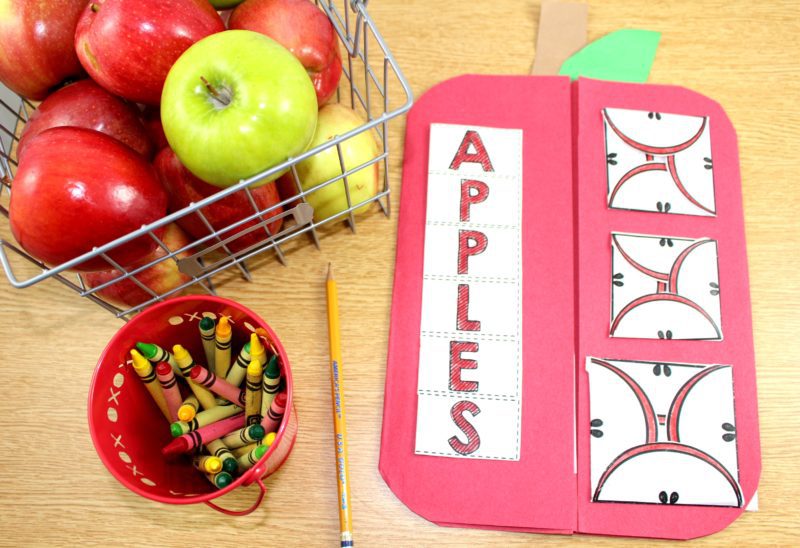 Here are the activities covered in Apple Science:
Five Senses
Sink or Float?
Parts of the Apple- Making Observations
Apple Tasting Graph
Seasons of the Apple Tree
Life Cycle of an Apple
Descriptive Words
Apple Facts
Heavier or Lighter
My Conclusions
Pumpkin Science
Pumpkin Science typically follows apple science in my classroom and the comparing and contrasting of the two fruits kicks off the fun.  Many students have a lot of background knowledge on the topic and are excited to dig into the learning.  We really get into math and science as we answer many important questions about our favorite gourds.  The writing becomes easier because students are familiar with the formatting and expectations from the previous topic of apples.
Spiders
Spiders are such a fun topic to explore.  After we finish up studying our Fall foliage, it is fun to take on a topic that moves and interacts in our environment!  Life cycles are always a theme throughout the science topics and spiders are no different.  We also explore adaptations.  Our friendly spider has many exciting abilities.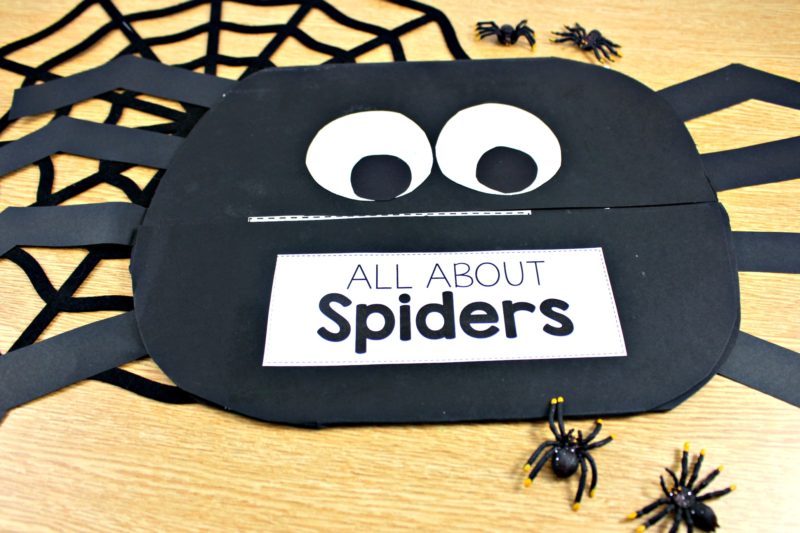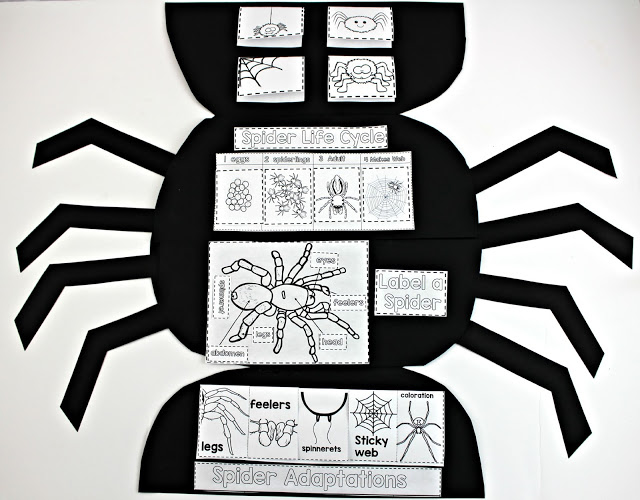 Bat Science
Bats are always a topic of interest in October.  Most students can't get enough of the fun topic through our batty read alouds and videos. We pack our learning into our bat book.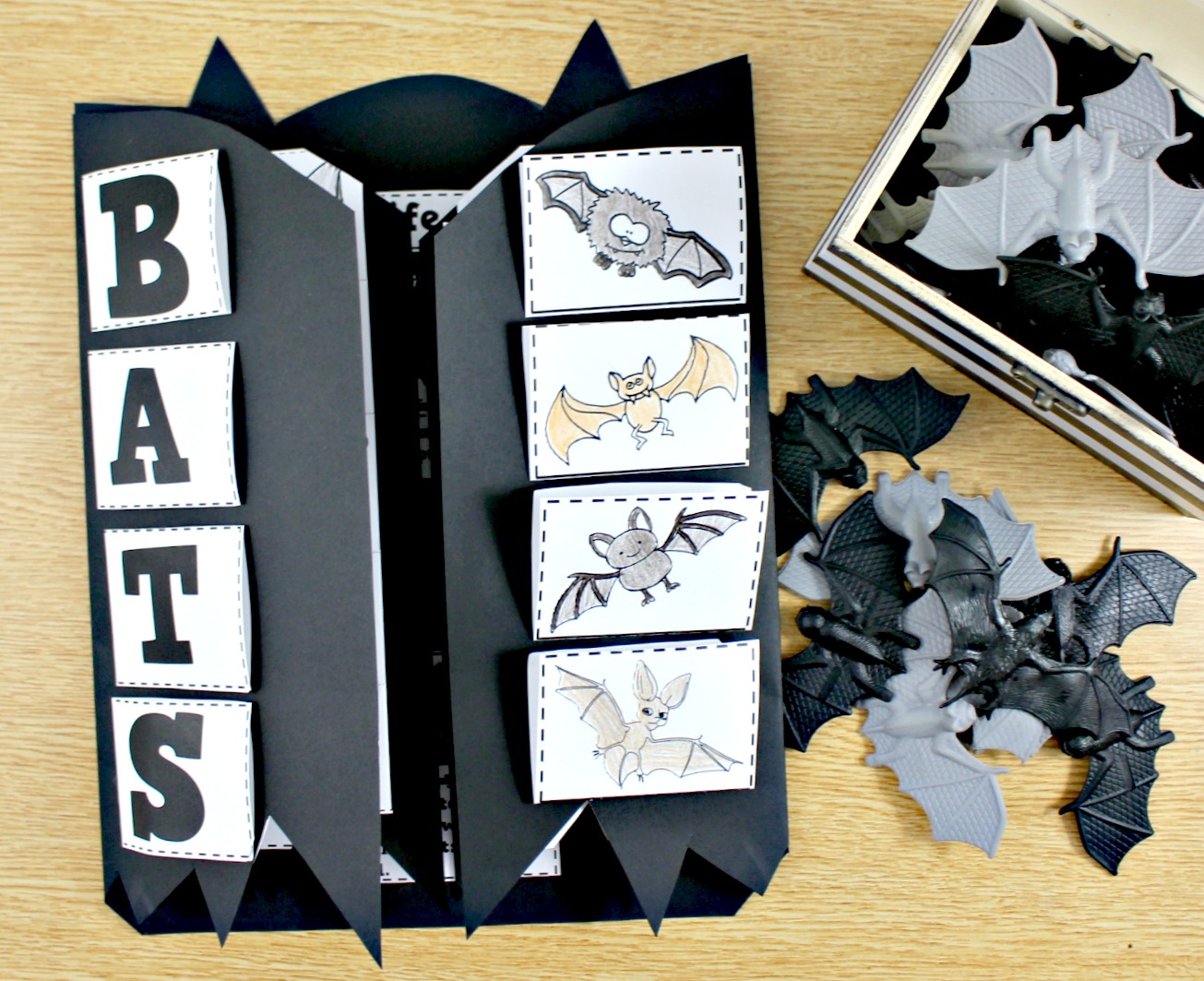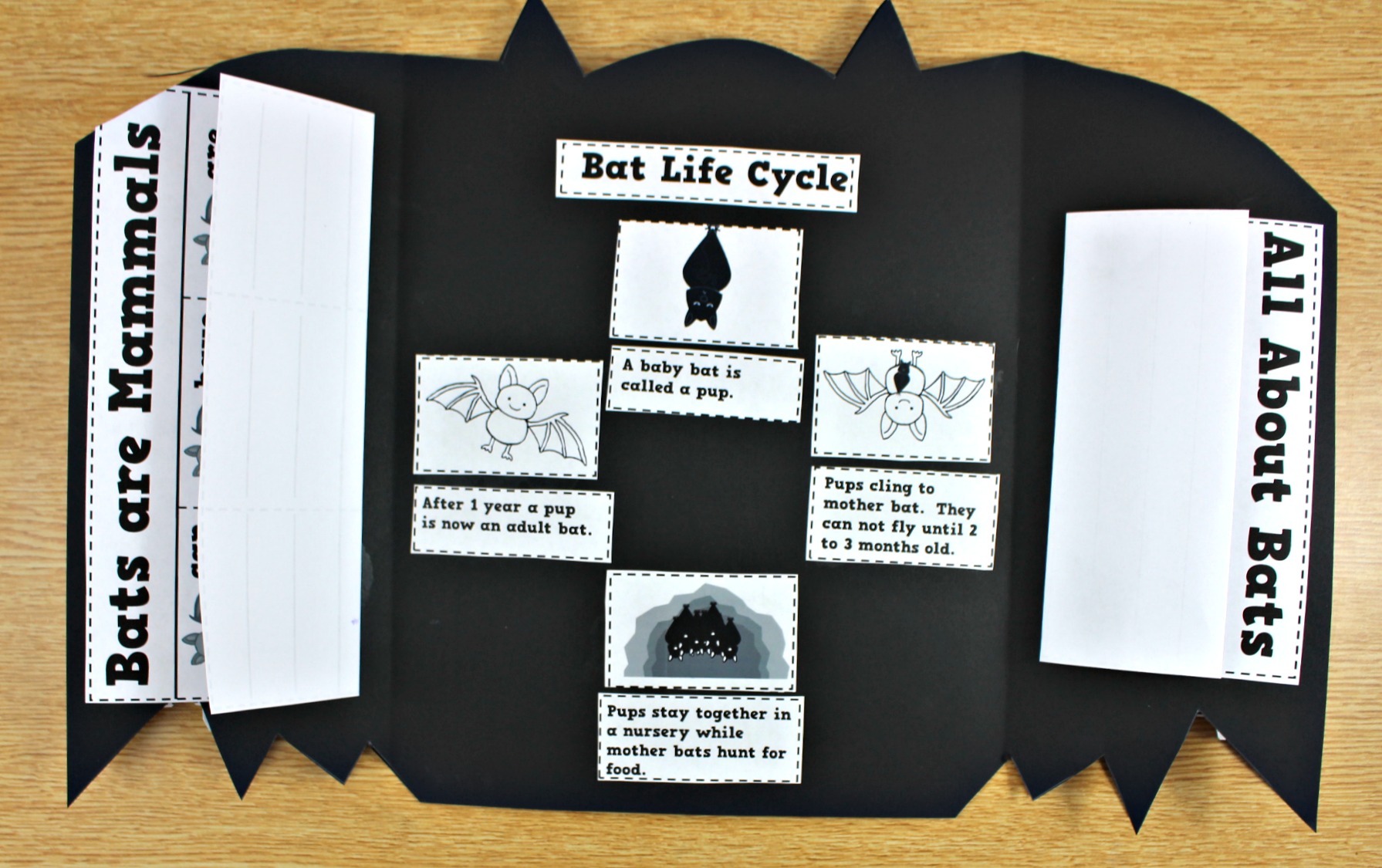 Nocturnal Animals/Owls
This topic can be done to focus on many nocturnal animals or specifically owls.  There are supplies for both!  Below is a full list of activities included.  Each interactive book has at least ten activities to choose from.
ACTIVITIES INCLUDED
Owl life cycle
Parts of an owl (attributes of an owl)
Owl adaptations
Nocturnal animal adaptations
Nocturnal vs. diurnal animals
Owls can, have, are tree map
Nocturnal animals can, have, are tree map
Owl facts
Nocturnal animal facts
All About Owls writing
All About Nocturnal Animals writing
Insect Science
I love to do insects any time of the school year.  If I can fit it in during fall, it makes a great contrast to our spider learning.  Students learn the distinct differences between arachnids and insects and no longer classify them all in the same category.  Students can learn about the world of insects with this cooky beetle booklet of ten interactive insect explorations.
This post not only shows you the inside of the adorable world of insects, but also the books and videos I have enjoyed using to teach insects as well!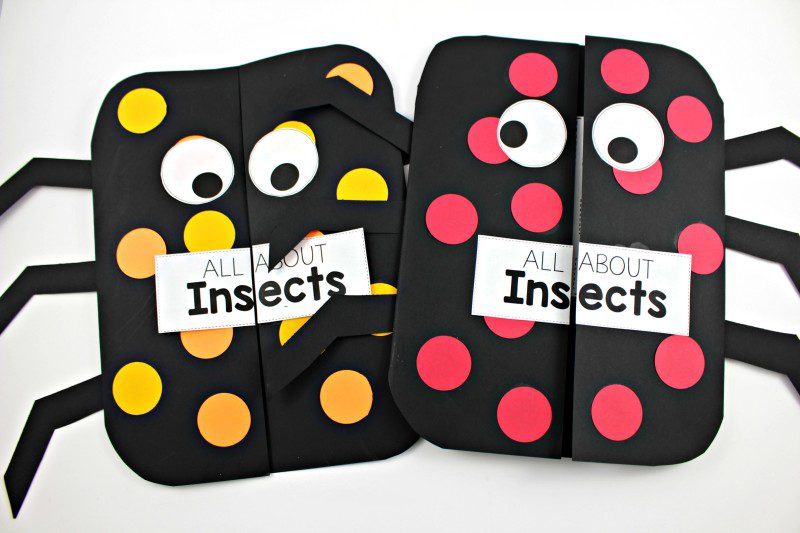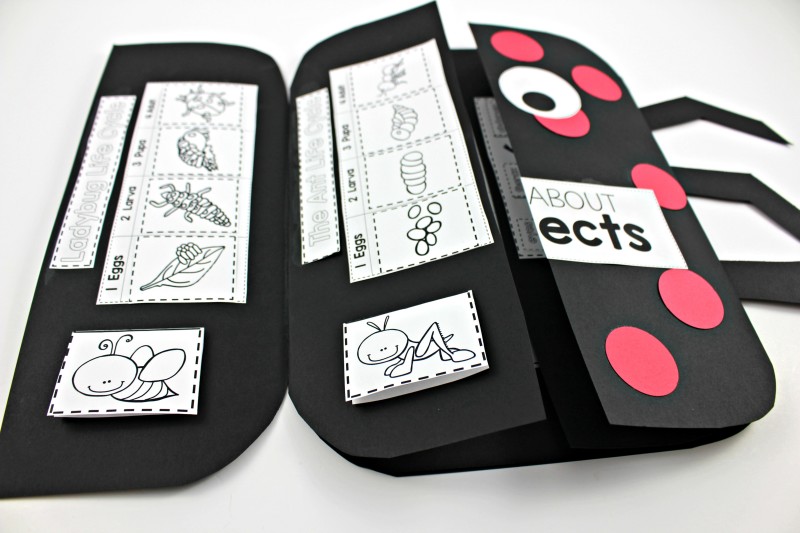 Fire Safety
This new Fire Safety interactive science topic activity booklet is coming in HOT.  See what we did there?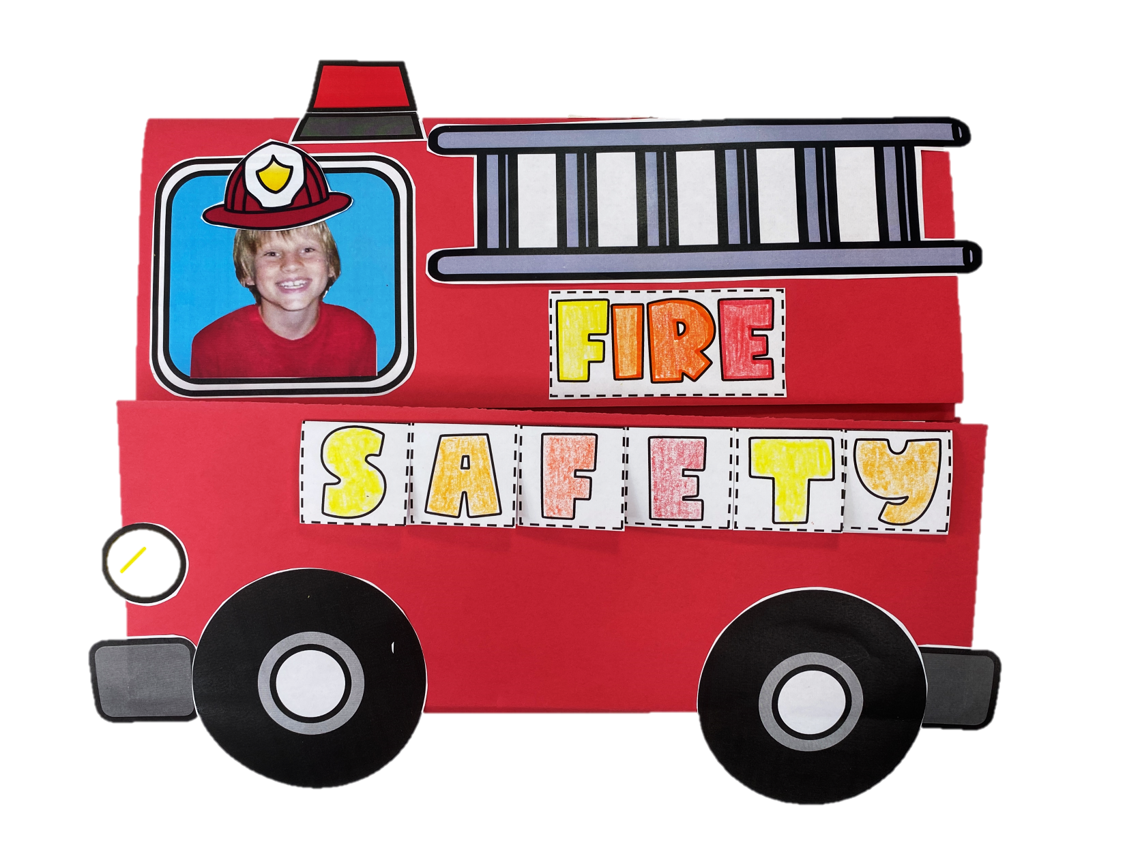 Included
Attributes of a Firefighter
School Fire Drill How To
Calling 9-1-1
Safety Equipment
Compare and Contrast Heat Sources
True or False Fire Safety
Vocabulary for Fire Safety
Fire Safety Home Plan
Pre-Writing for Fire Safety
Fire Safety Writing
Turkey Science
There is so much to learn about turkeys! We not only learn about turkey life cycles and adaptations, but we also learn some new vocabulary, hone our writing skills, and compare and contrast turkeys to our friends the owl and bat! Turkey rounds out our fall science themes.  The final fun is creating our turkey on the outside of the booklet.  This is always perfect for just before Thanksgiving.