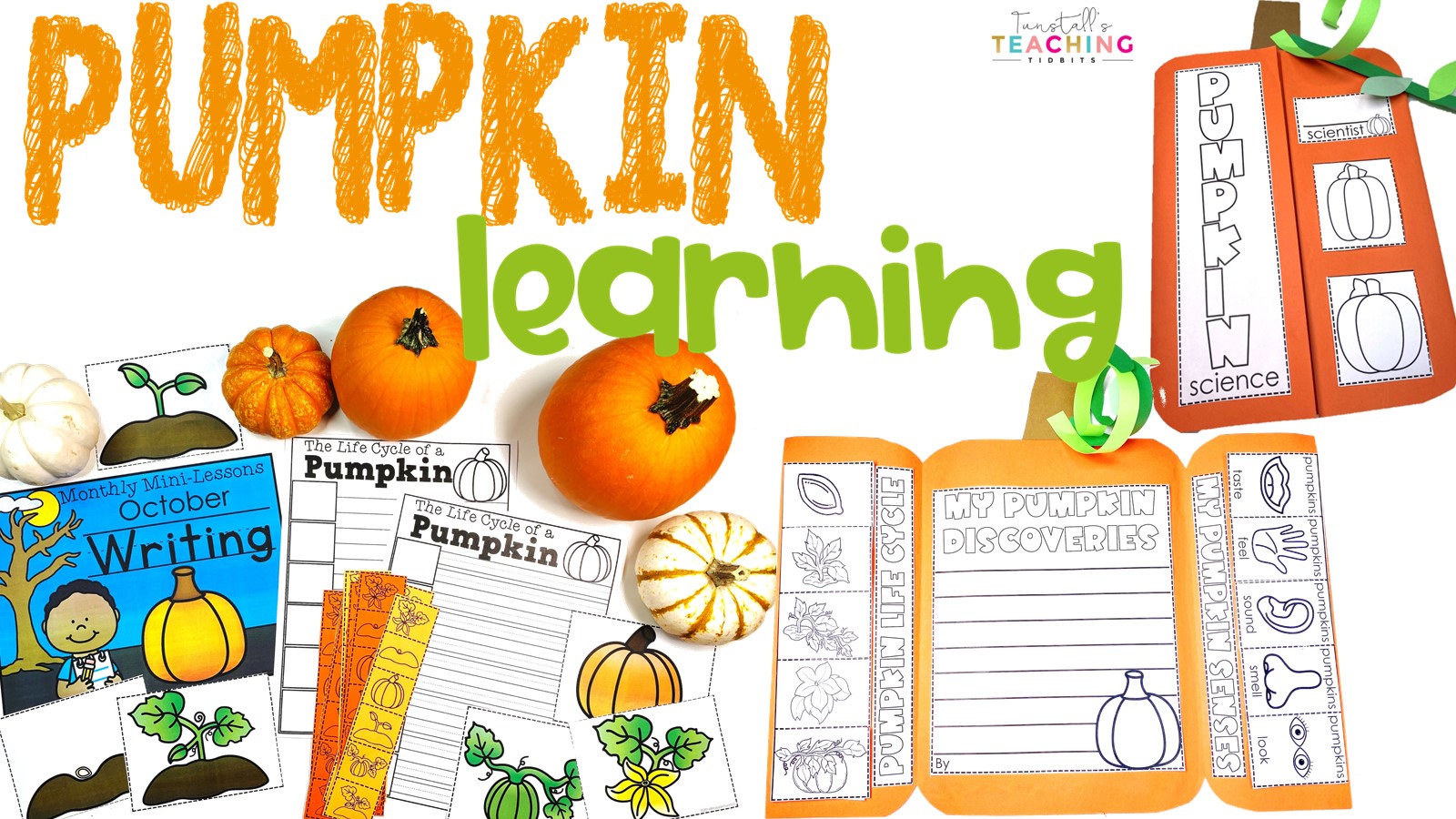 It's been a while since I have shared pumpkin-themed learning on the blog.  This post will share ready-to-go ideas to make the month of October engaging and memorable.  I can smell the coziness of a pumpkin pie in the oven already…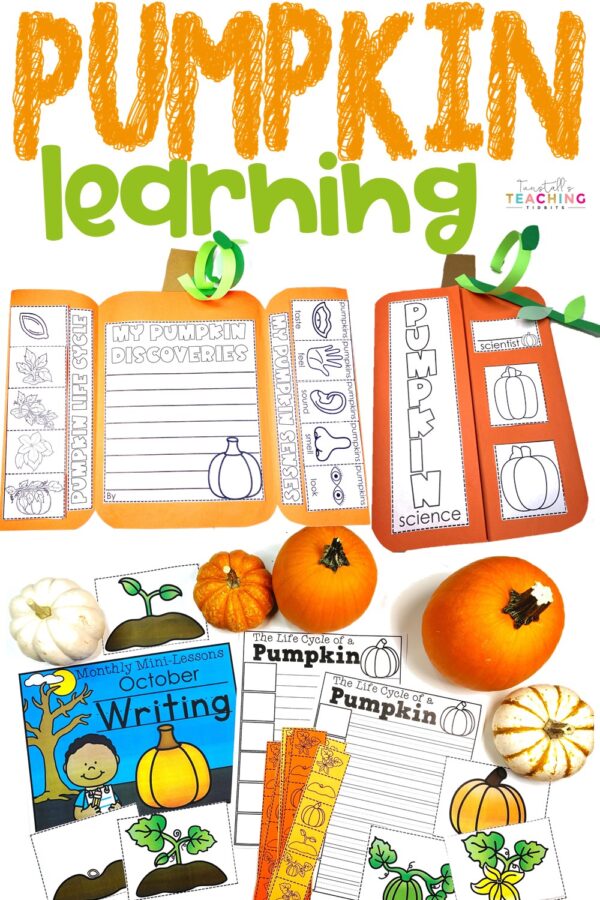 PUMPKIN-THEMED LEARNING
To begin, we will gather books and videos to immerse students in our theme.  These make terrific lesson starters as well as provide the ongoing information from which we will build each day.
NON-FICTION PUMPKIN BOOKS
These books provide the "scoop" on all things pumpkin.  Two of the titles below technically aren't non-fiction, but the information is on track for more of a learning approach to the topic.  These are likely in the school library, but I have also linked them in case you are building up your classroom library.






PUMPKIN VIDEOS
I have gathered some helpful learning videos on the topic of pumpkins.  Please preview these videos before showing them to your class.  I am not responsible for these public links.  These videos can prompt plump and prolific pumpkin explorations.  I love to use them as lesson starters, but they are also terrific for wrapping up the learning by providing a culmination of the information.
PUMPKIN SCIENCE
One way we integrate science with writing is to create a keepsake Pumpkin Science Book.  This adorable booklet holds all of our pumpkin-themed learning.  Typically, I do this booklet over two weeks.  We add one activity a day either during science, writing, or as a writing station once students know how the books and activities work.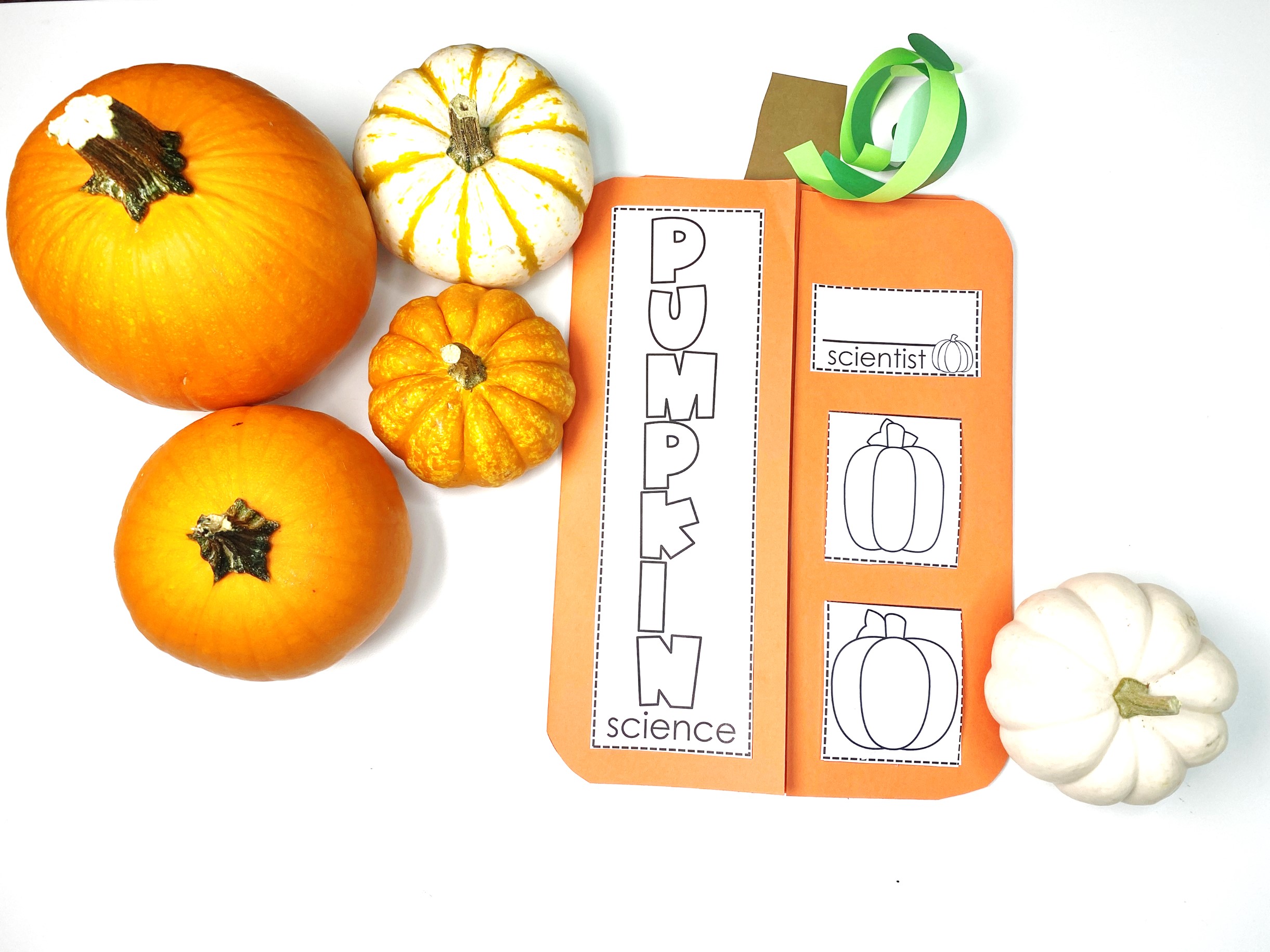 The activities included in our Pumpkin Science explorations are the following:
Title and scientist
Pumpkin facts
How tall is our pumpkin?
Pumpkin sink or float?
How do you like to eat pumpkins?
Pumpkin five senses
Pumpkin life cycle
What is the circumference of the pumpkin?
How many seeds are in the pumpkin?
My pumpkin discoveries writing
Here are some action shots of my scientists as we explored Pumpkin Science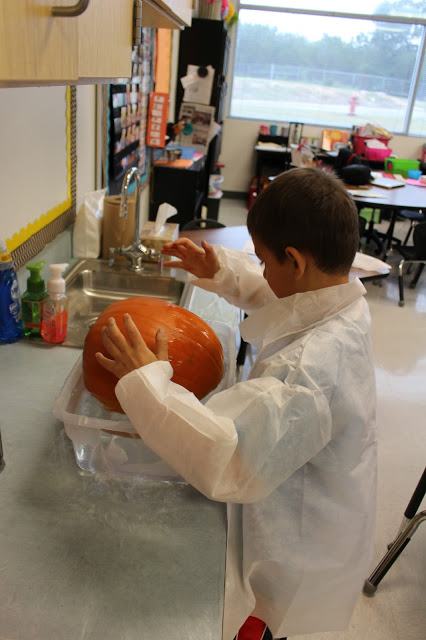 Do Pumpkins Sink or Float?
How Tall is Our Pumpkin?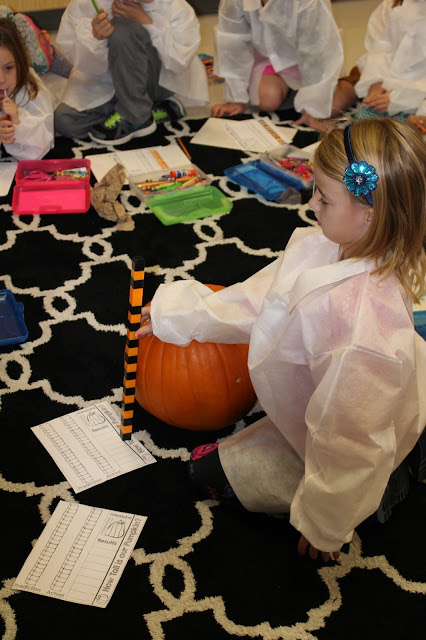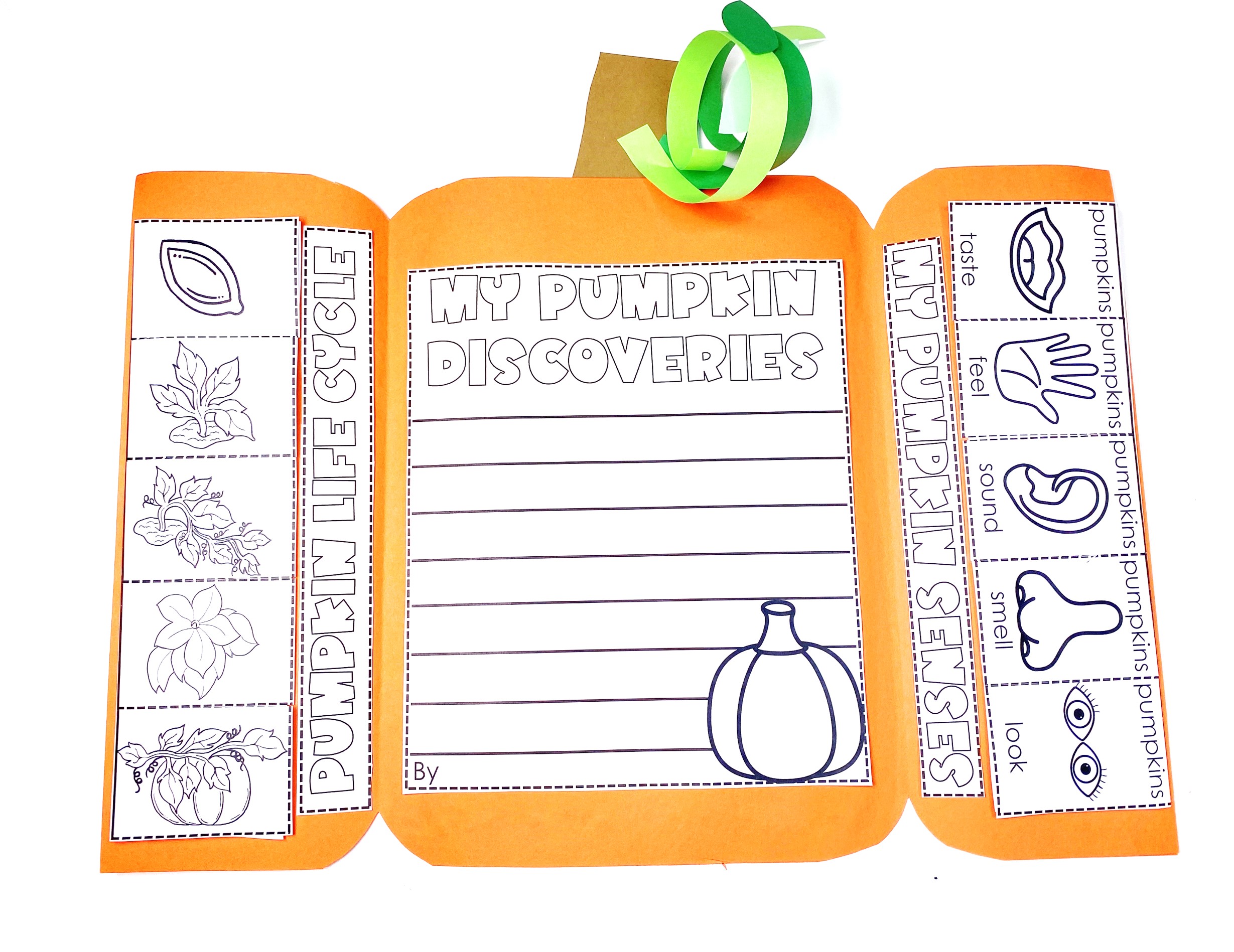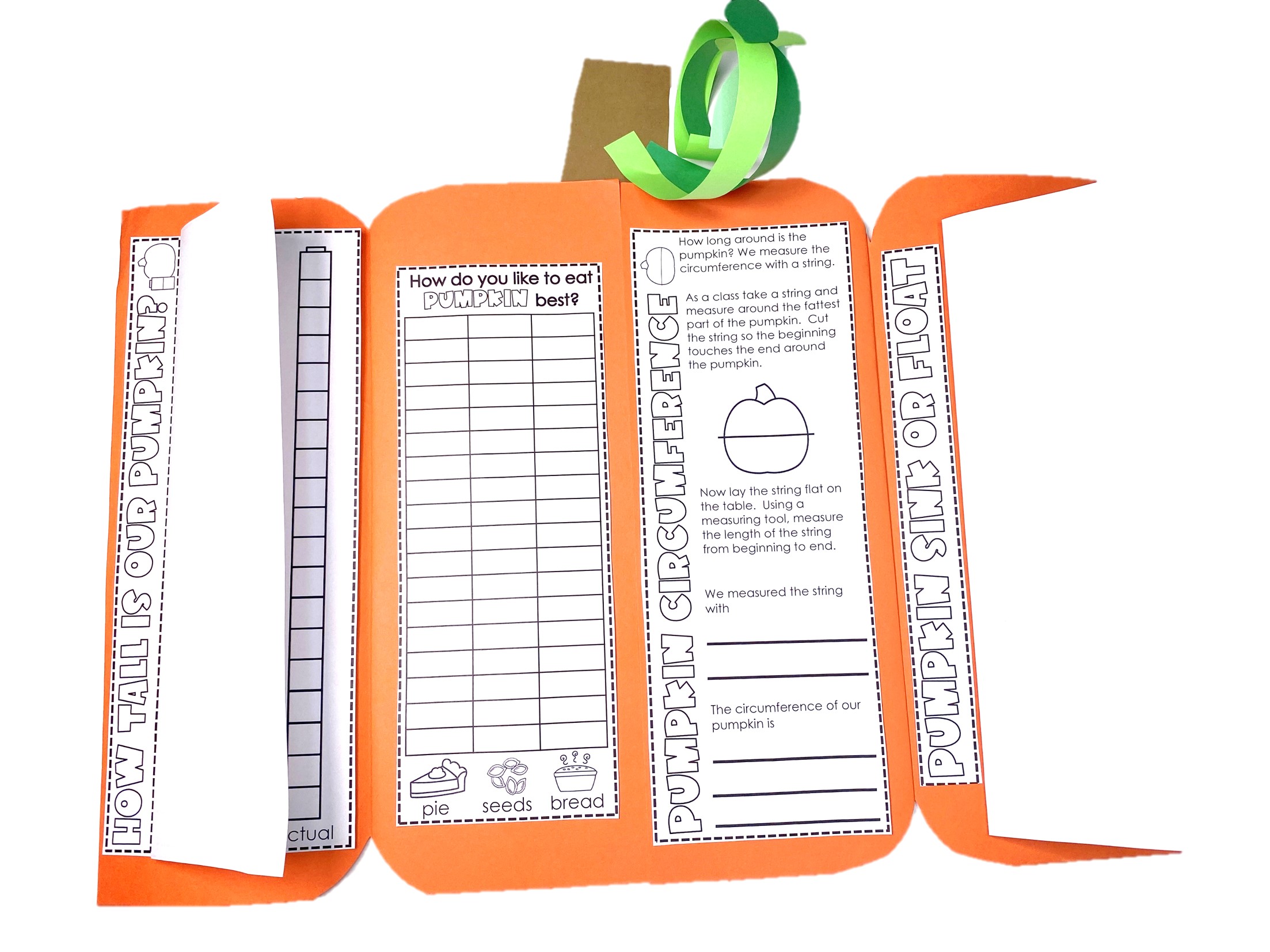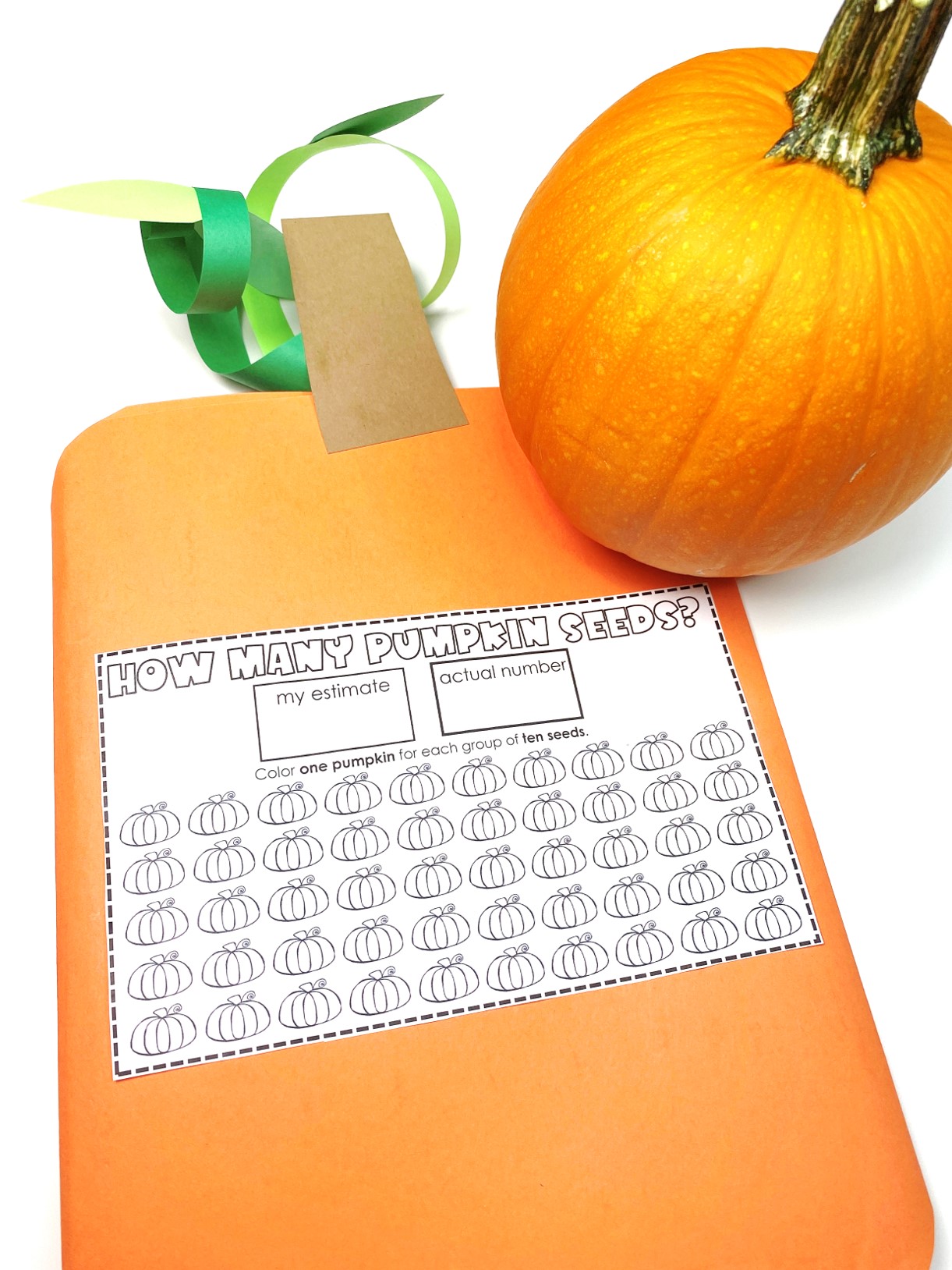 OCTOBER LIT KIT
We dive into the October Lit Kit to plump up all things ELAR.  The pumpkin-themed learning can be found in the K-2 Lit Kits for October.
The October Lit Kit has I CANS, literacy stations, comprehension pages, grammar, and phonics.  It's perfect for all aspects of the reading block.  You can read about it in THIS POST.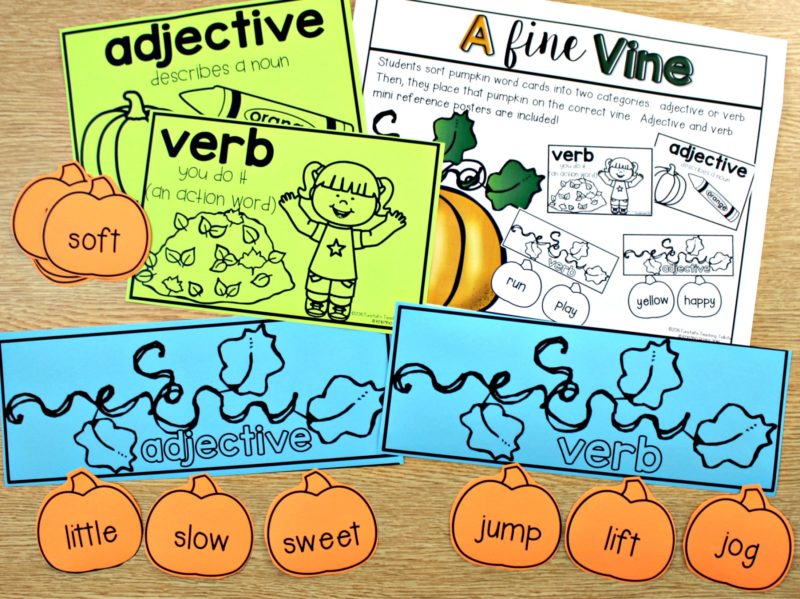 PUMPKIN-THEMED WRITING
While October proudly pushes so many fun themes for learning and writing, one of them is our beloved pumpkin.  Here's a look at one of the Writing Mini-Lessons for October.  Each lesson provides the writing mini-lesson and the student's independent writing practice.  October is about how authors organize their writing.  Sequence writing is one of those ways we can organize writing for non-fiction.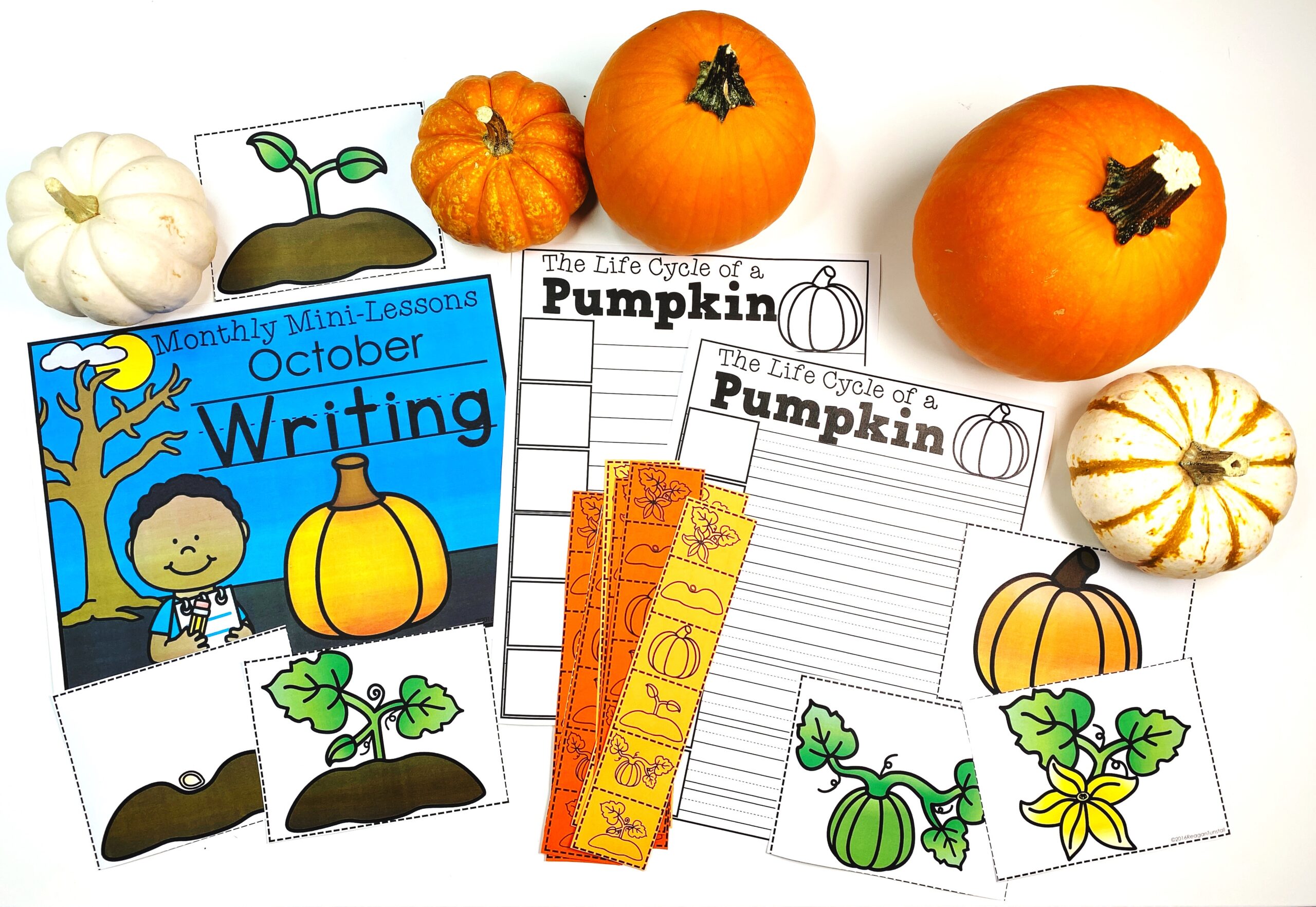 PUMPKIN-THEMED MATH + LITERACY STATIONS
Below are some snippets from our Fall Math and Literacy Stations.  They provide 12 math and 12 literacy stations for the fall season.
Kindergarten Fall Math and Literacy Stations
First Grade Fall Math and Literacy Stations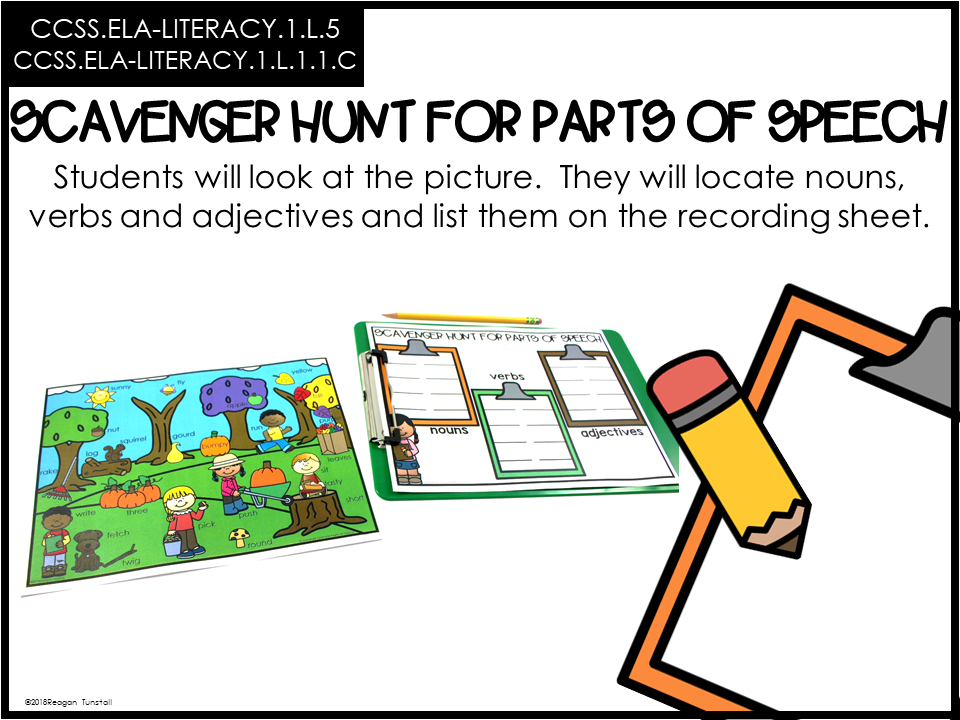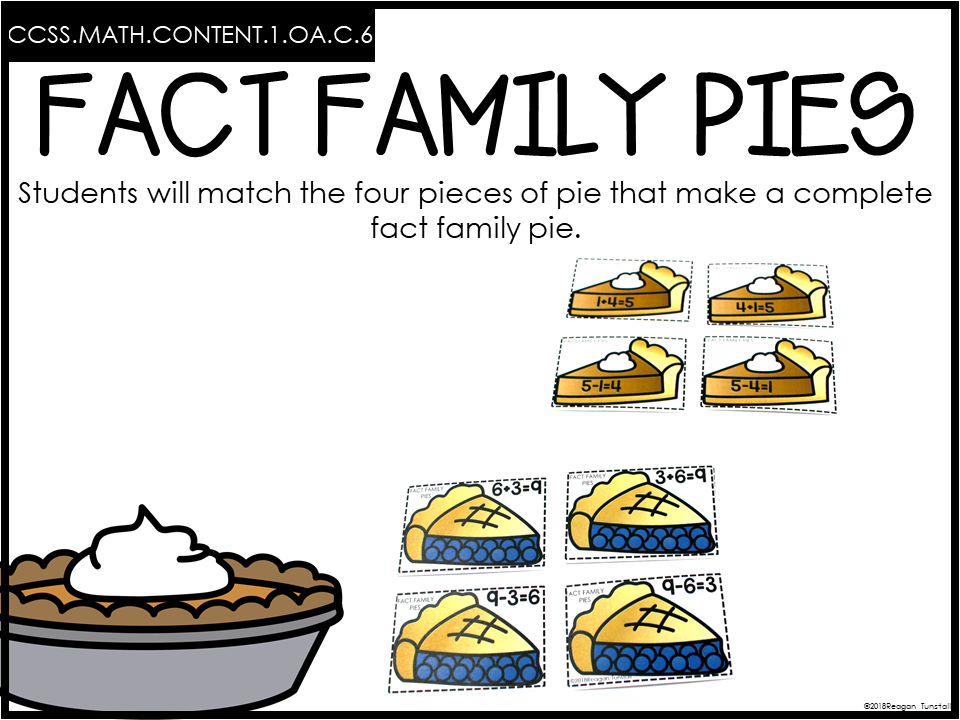 Second Grade Fall Math and Literacy Stations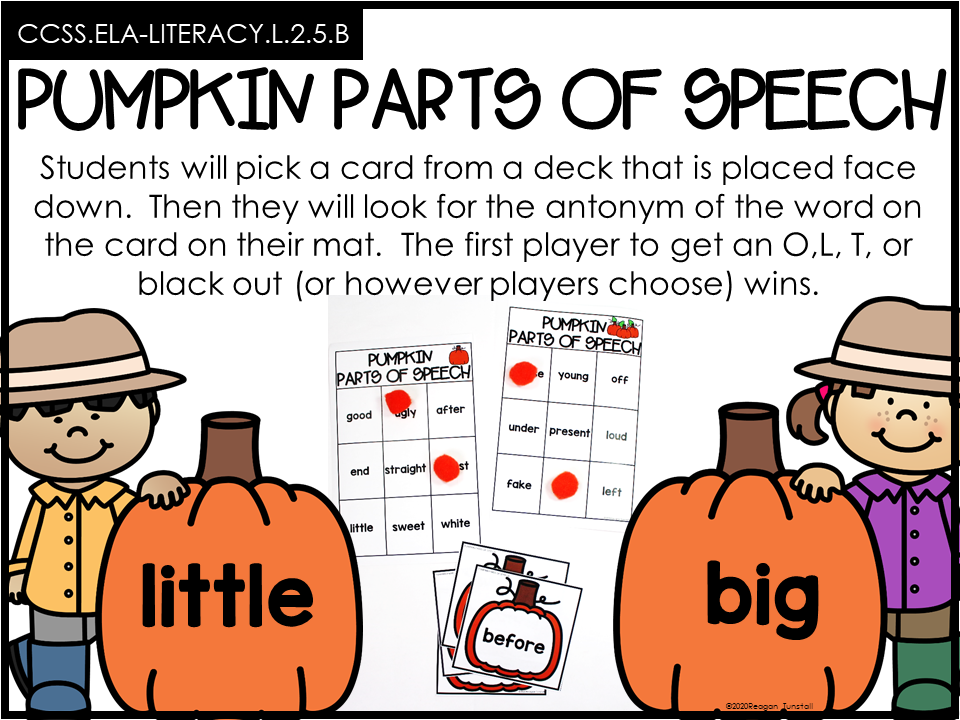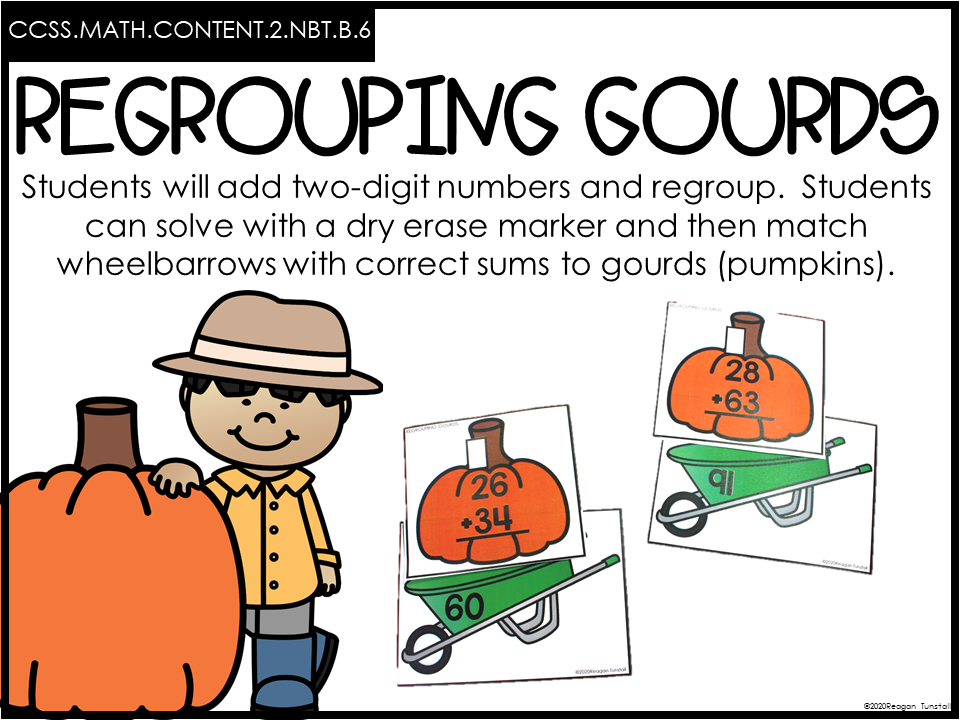 SCIENCE JOURNALS
If your speed is more scientific journal rather than pumpkin foldable, we also have science journal entries that pair well with October.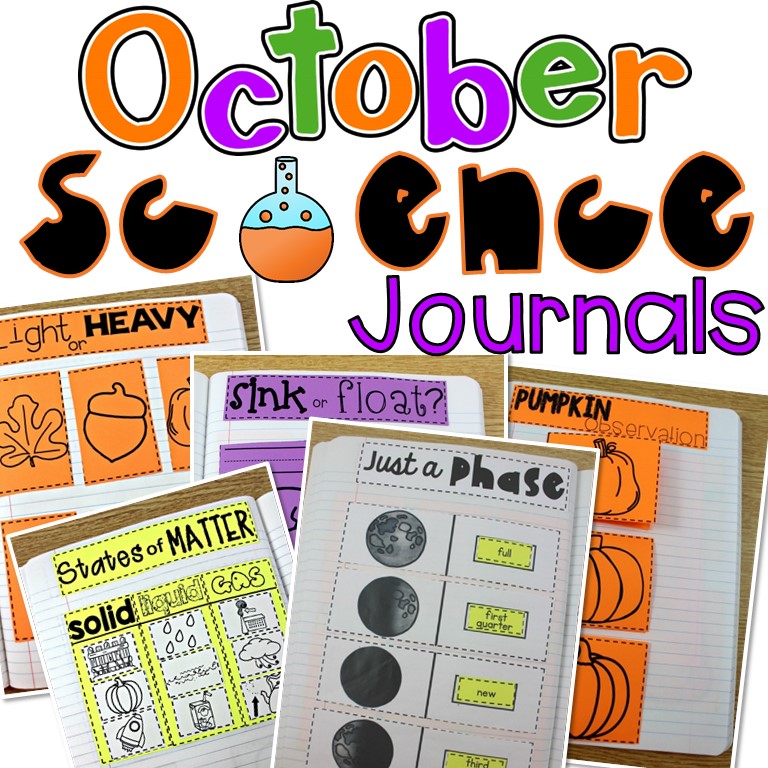 FALL FUN FOR ALL
Last year we created Boo Day!  While we don't formally celebrate Halloween in school, students begin asking and anticipating all things Halloween by October 1st.  To help channel the palpable enthusiasm, we put together twelve spooktacular ways to release the built-up anticipation that is Halloween at school.  This post is all about school-appropriate, Boo Day Halloween Activities.