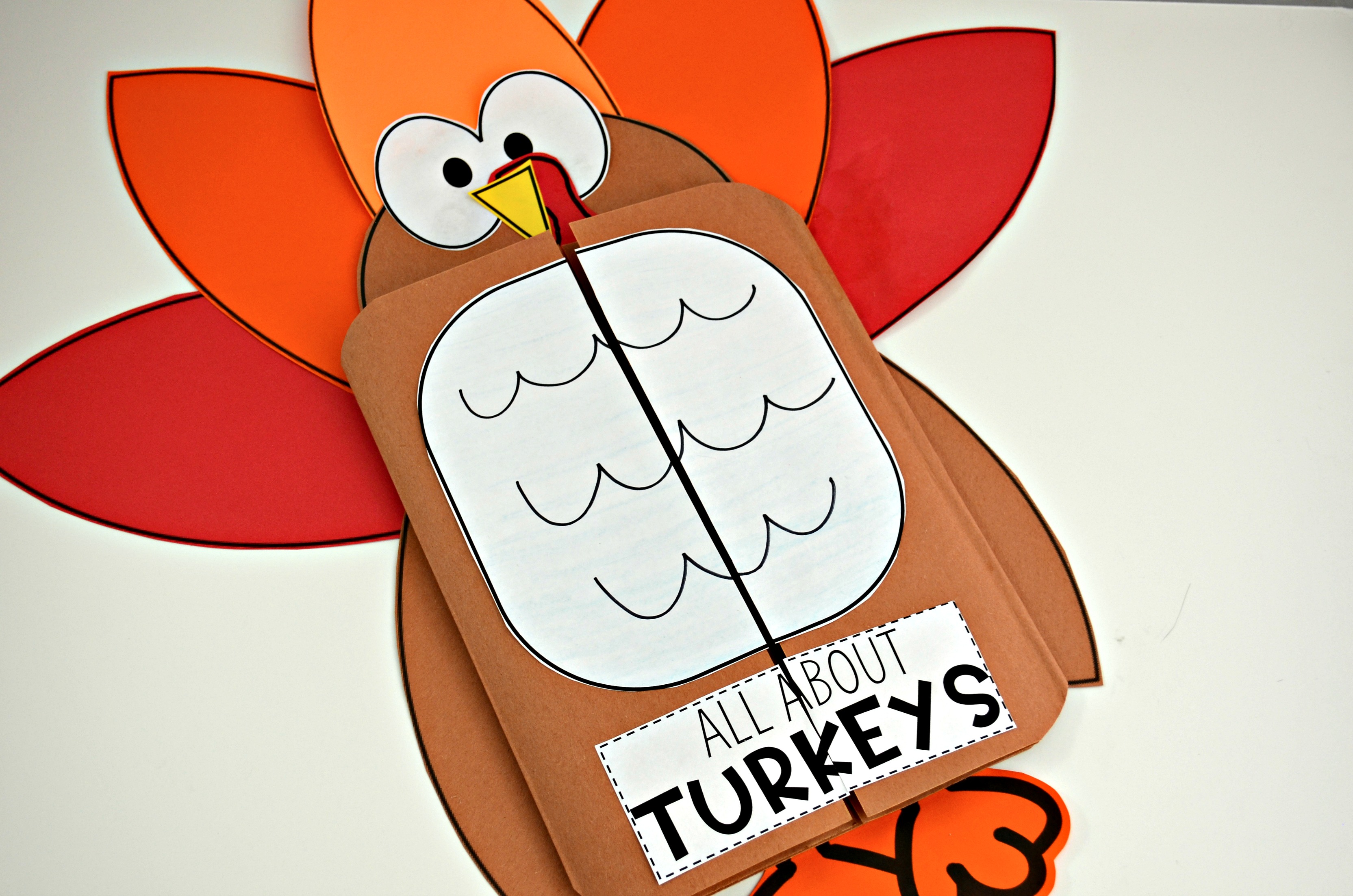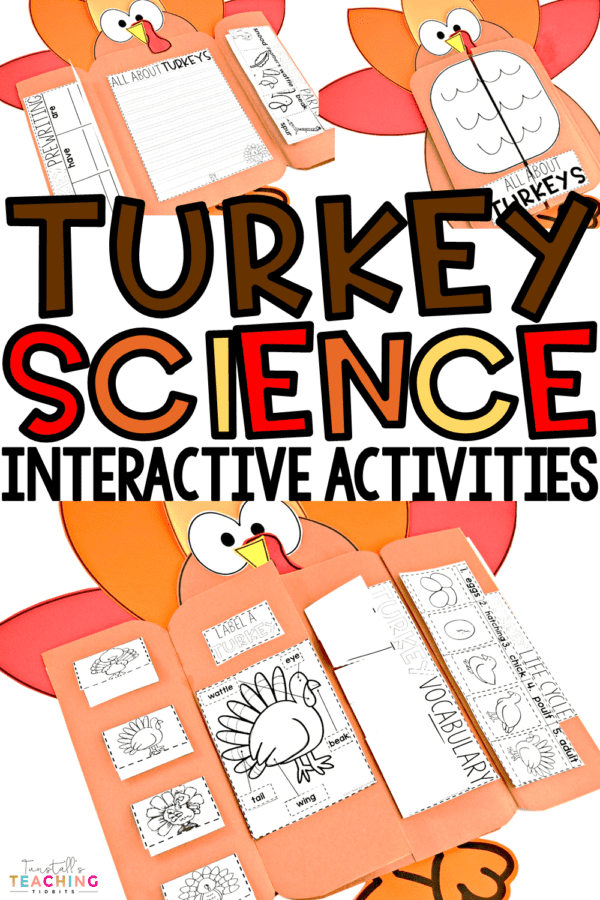 Today we are talking turkey on the blog with a seasonal way to align cross-curricular studies.  The science of turkeys is a fascinating subject to students, therefore, we can use this interest to our advantage.  With a high-interest topic, we can tackle some wonderful reading, writing, and science skills.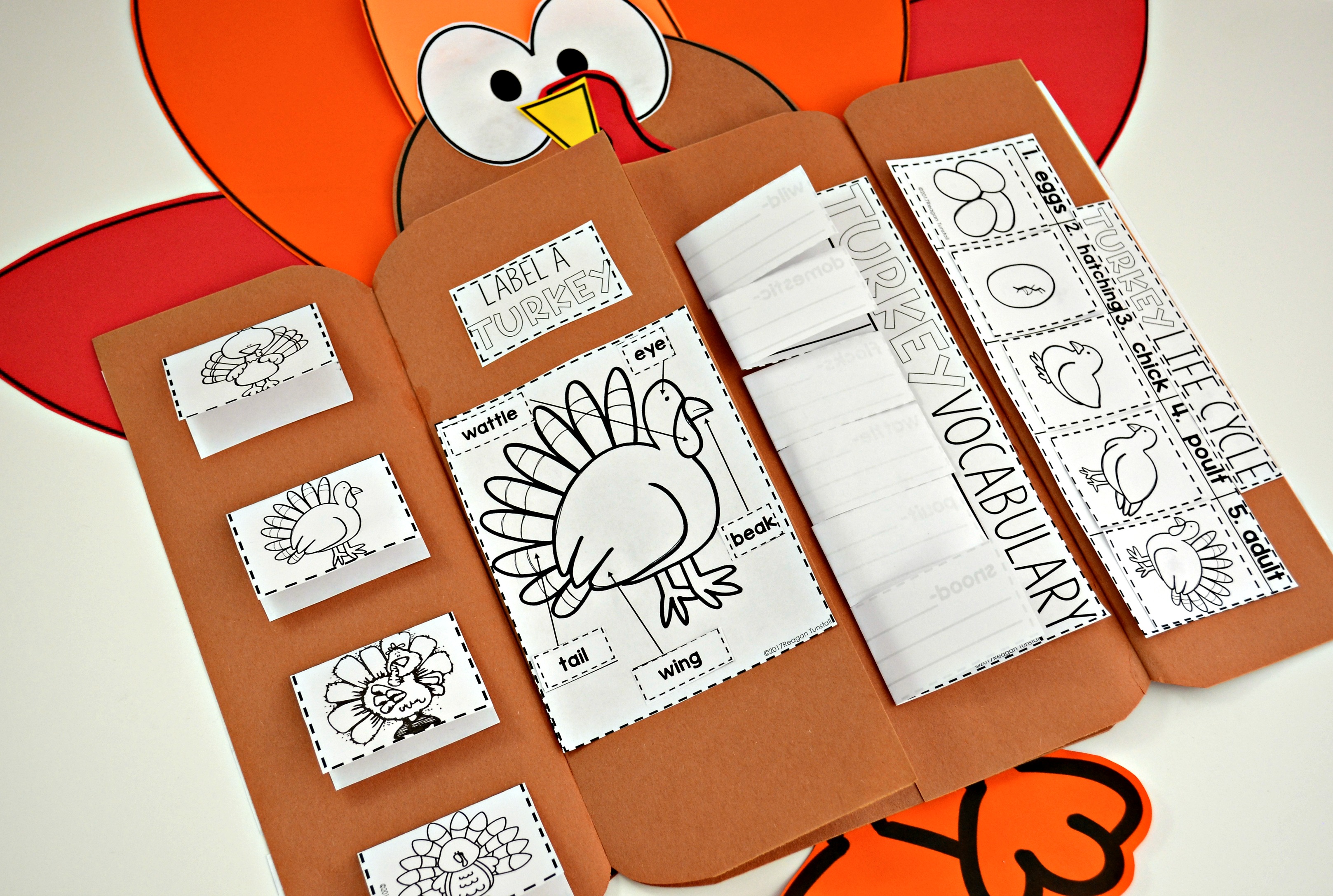 Turkey Science
As cute as this turkey science book is, we don't create the fun outside of the book until the important studies have been completed on the inside.  This is a motivating factor, but it's also important because the books tend to get wrecked otherwise!  Now let's take a look inside to see what explorations will happen in this unit of study.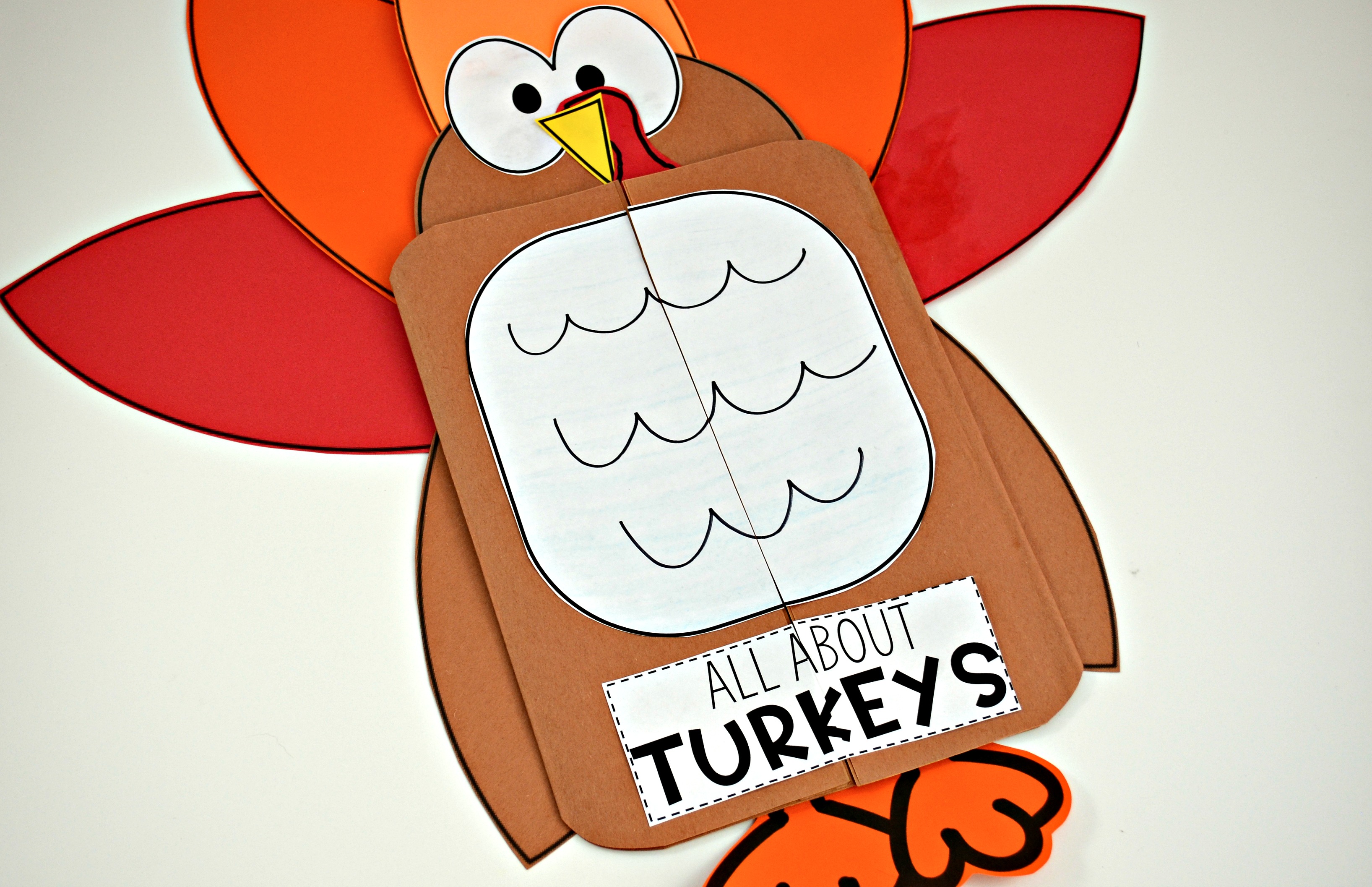 One of the first things we do in our turkey explorations is to watch videos and read books on turkeys.  We talk about their surroundings, their food, their sounds, their colors, and then we formally learn some turkey vocabulary.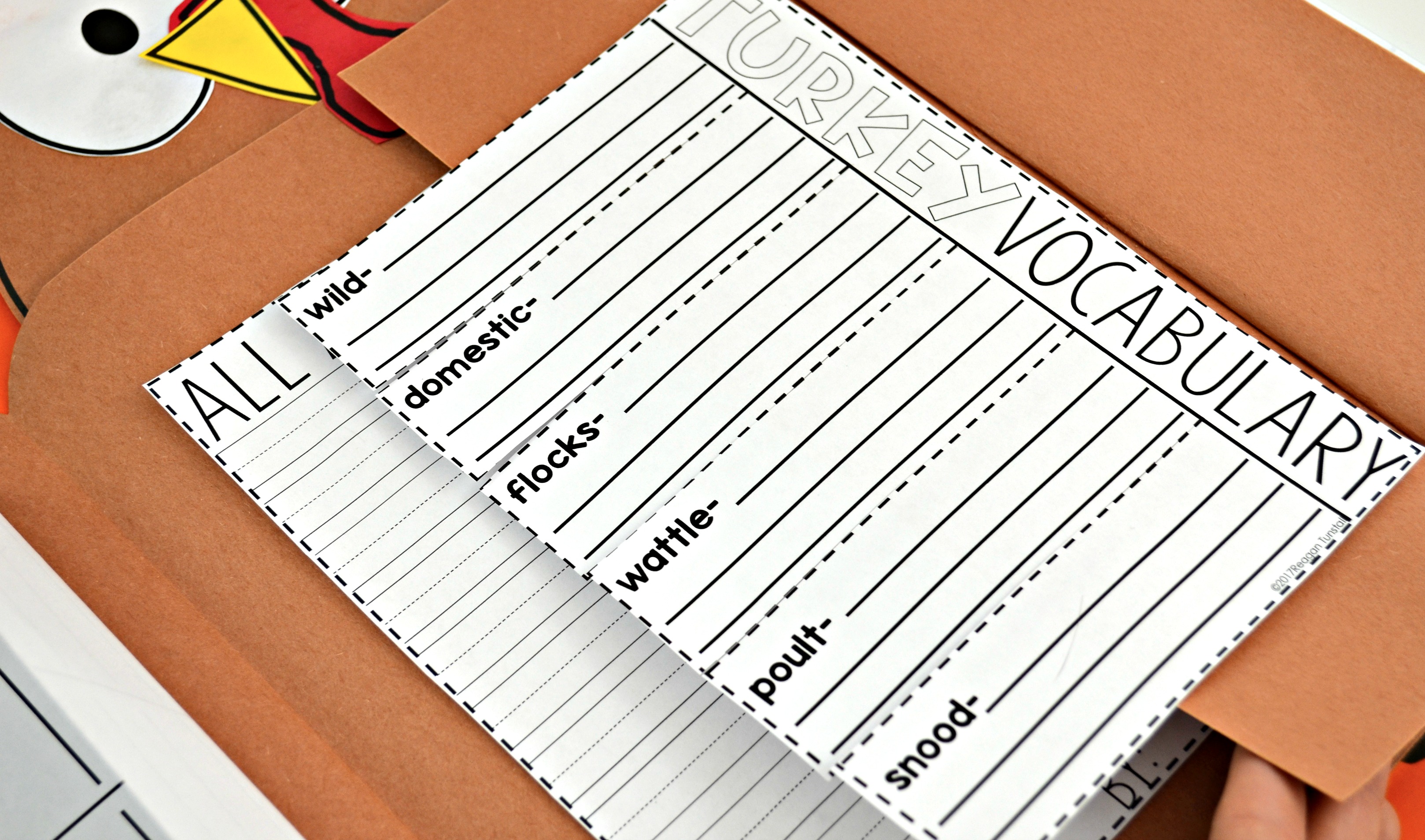 There are so many fun ways to expose students to the life cycle!  I love having them learn about the stages and their peculiar names every chance I get.  The turkey does not disappoint.

We can talk about text details, diagrams, and characteristics of expository writing with the label and turkey activity.  I let students do this one at the writing center on their own since it is easier.  I place turkey books with wonderful illustrations, magnifying glasses, and colored pencils out.  You'd think it was the biggest deal ever.  Talk about little scientists geeking out.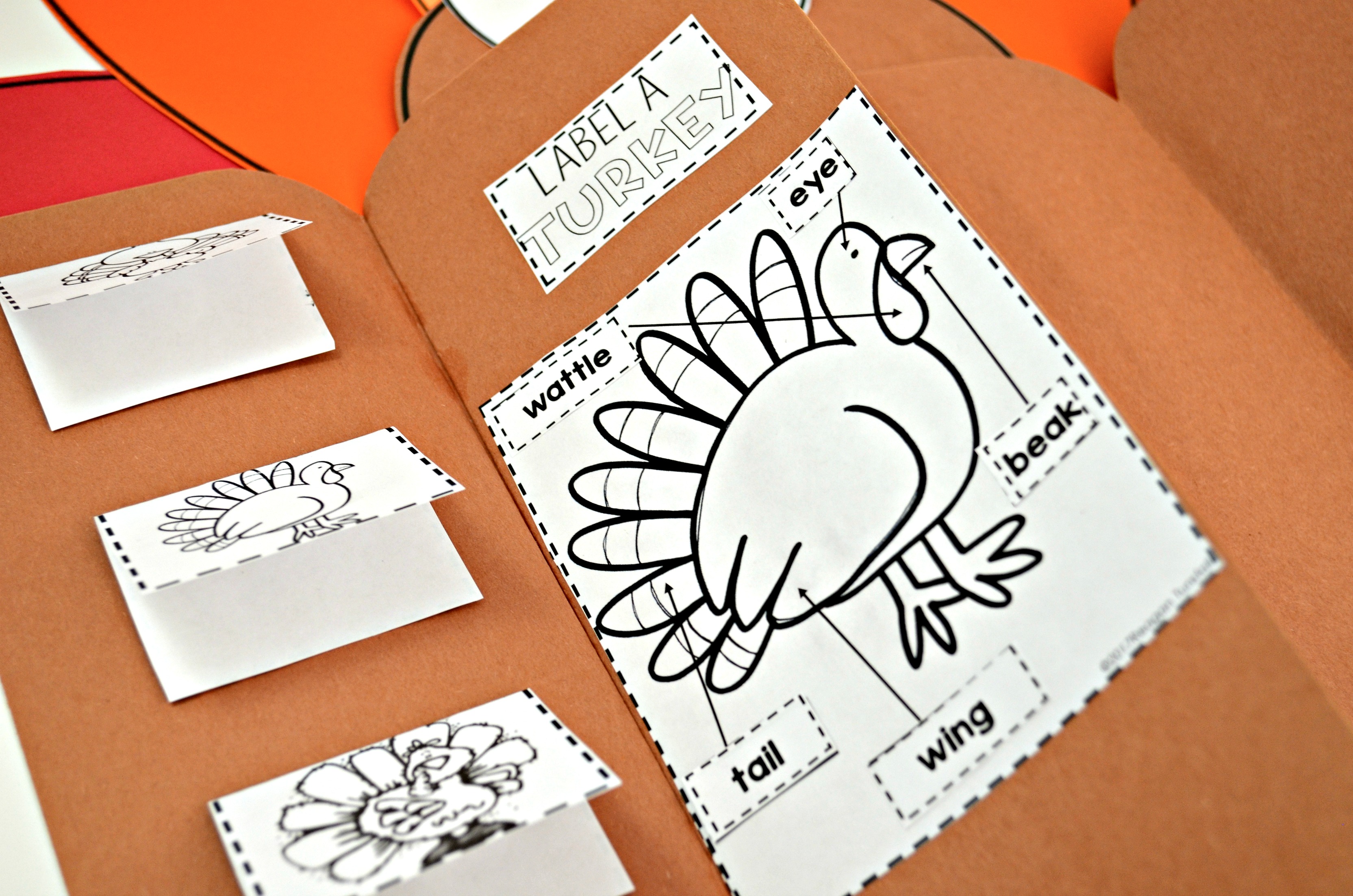 Gobbledy Good Work
Another independent activity in this booklet is summarizing facts about turkeys.  Students take those turkey books and write facts they learn under the flaps below.  Again because this is an independent activity, I have students do this one during the writing center to glue into their books when finished.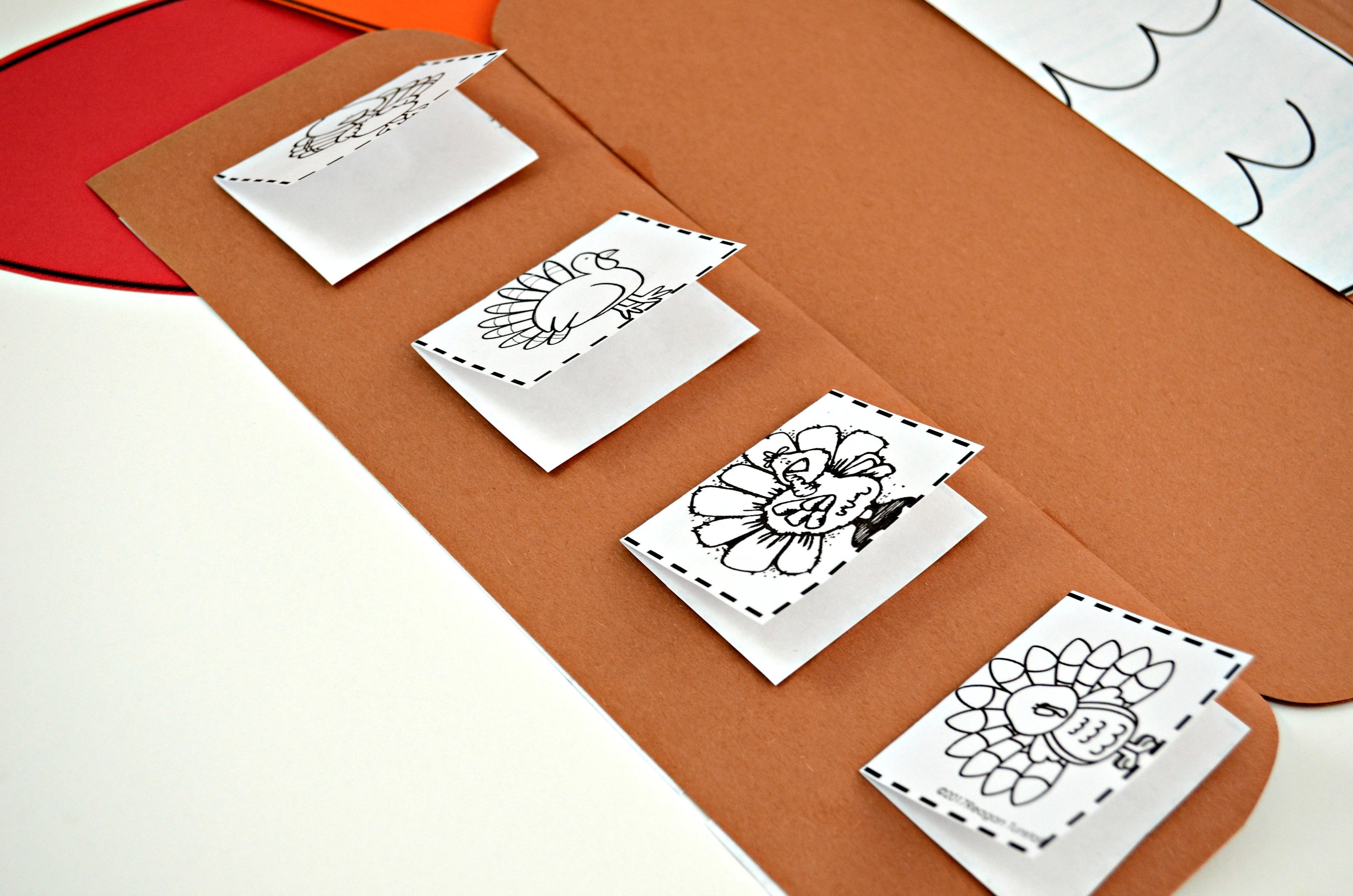 The anatomy of the turkey is addressed in two ways.  We will explore the unique adaptations that the turkey possesses which aid in its survival from predators, as well as those that help it thrive in life.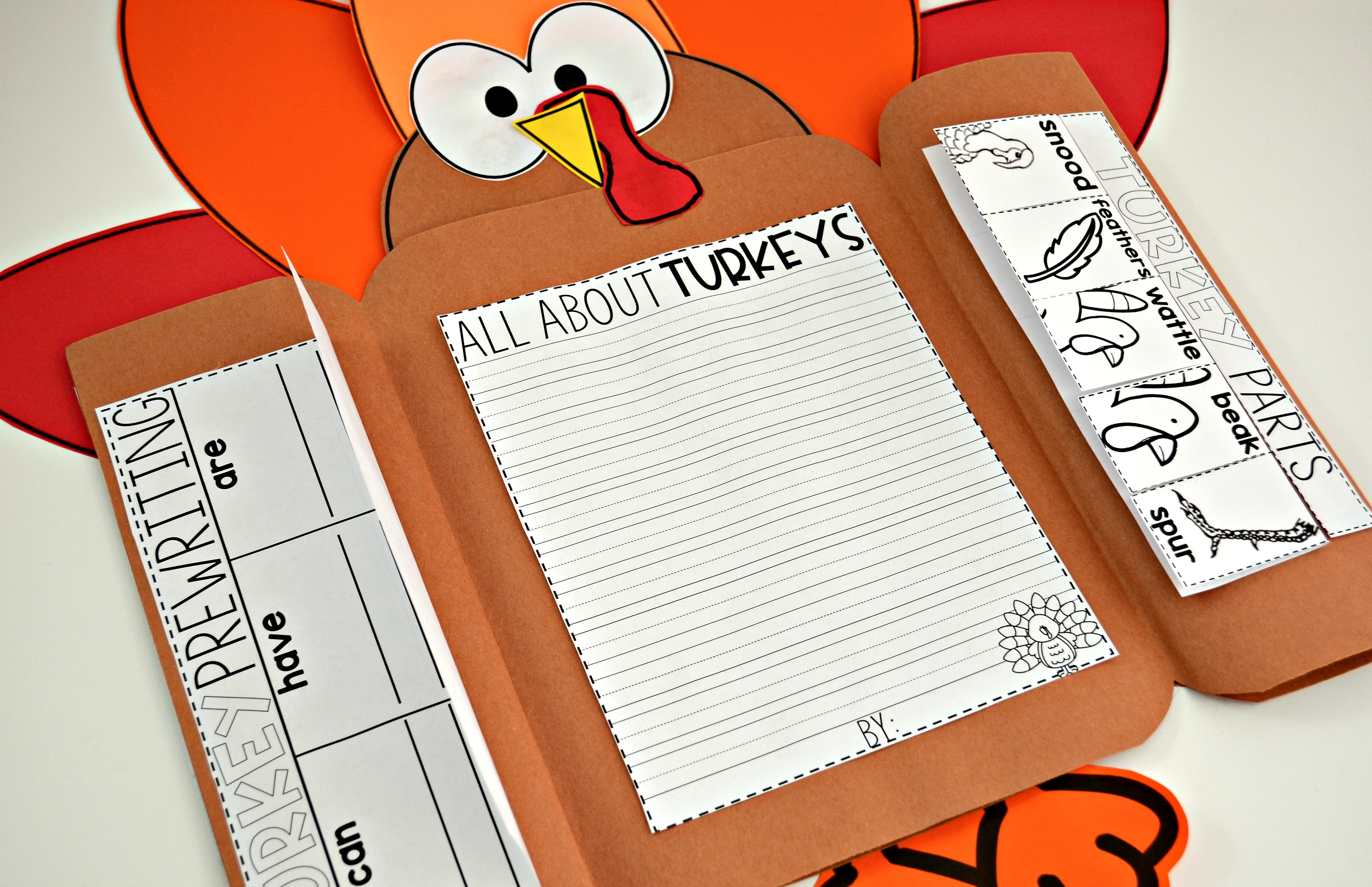 At this point, we are ready to share our knowledge of turkeys with an expository writing piece.  We begin with a template for pre-writing, and then we write "All About Turkeys" on the belly of the bird.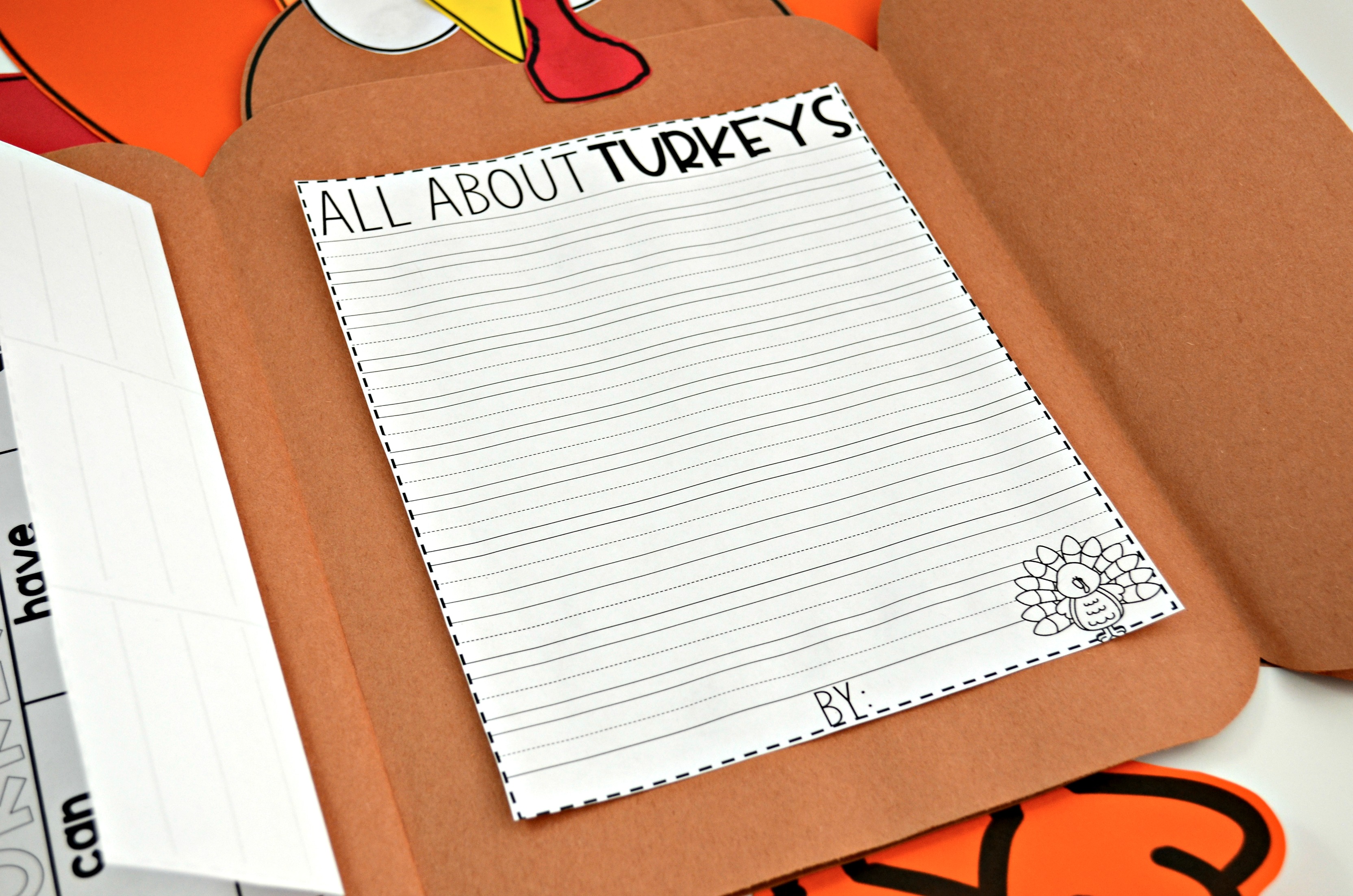 If you are interested in knowing how this unit aligns with standards, you can find that here. I have over 30 science and social studies topics and their alignment ready to teach.  Click here to see that free compilation.
I also included the Owl science book which I will link below as well!

Owl Science

To help you get started, you can get this free scientist booklet.