Batty About Color Inspiration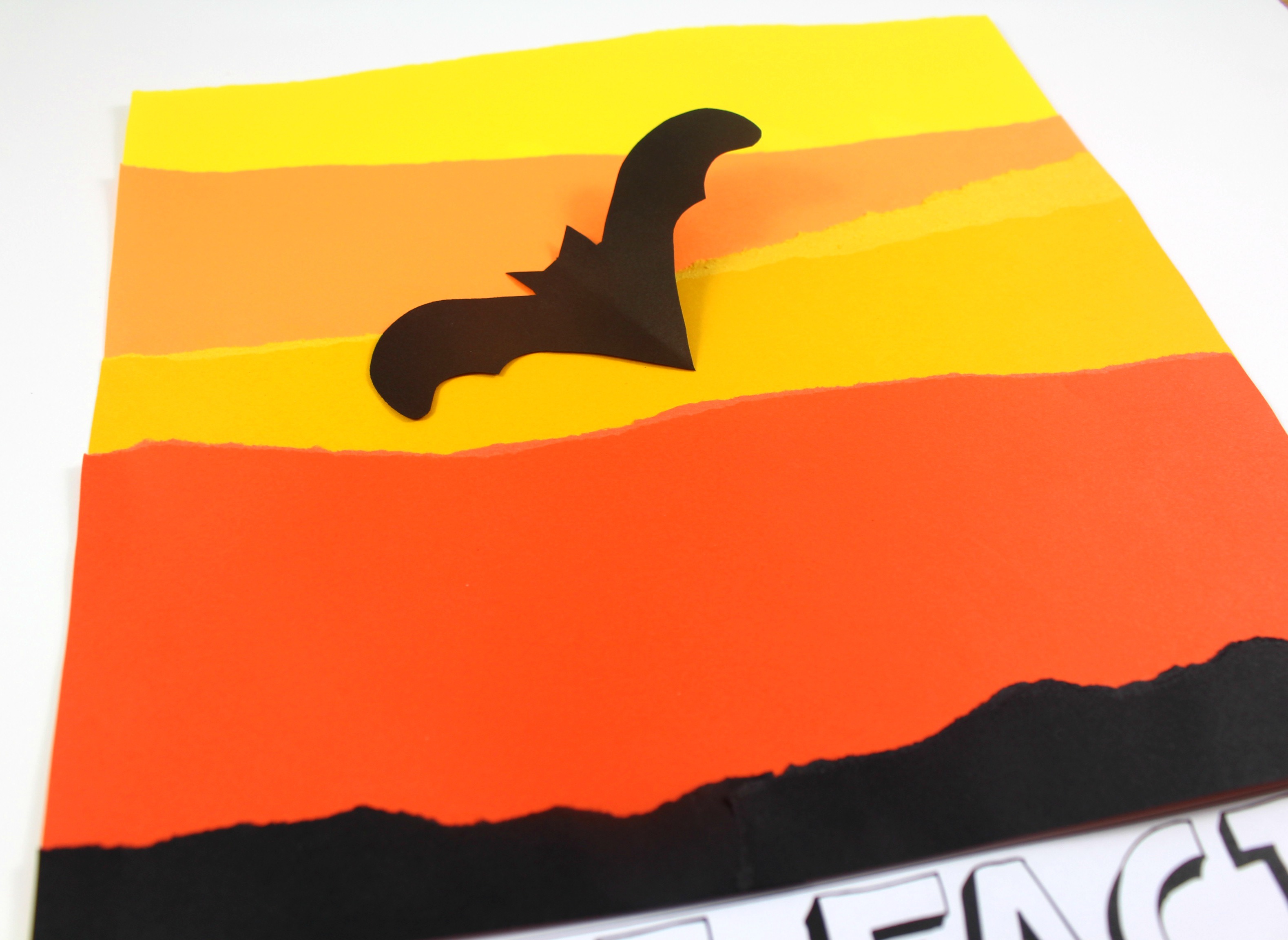 You've probably noticed that color influences your mood, but have you stopped and considered how you can use color to enhance learning and influence mood in the classroom?  Color can influence the lessons we teach and how our students receive them!  Today we will explore how color can inspire attention, creativity, and effort in a writing lesson!
We know that teaching writing can be challenging because it requires skill, focus, motivation, and inspiration.  When students are tired, emotional, hungry, or distracted, we don't get their best work.  We can't control many of the outside factors that influence our students, but we can use color to improve mood, attention, and inspiration!
Creativity is contagious. Color can spark creative ideas and leave students feeling refreshed and ready to write more than usual!
When it comes to colors that induce creativity, there's no perfect shade.  Each shade has a unique influence on mood.  Today we will be looking at a writing lesson for October.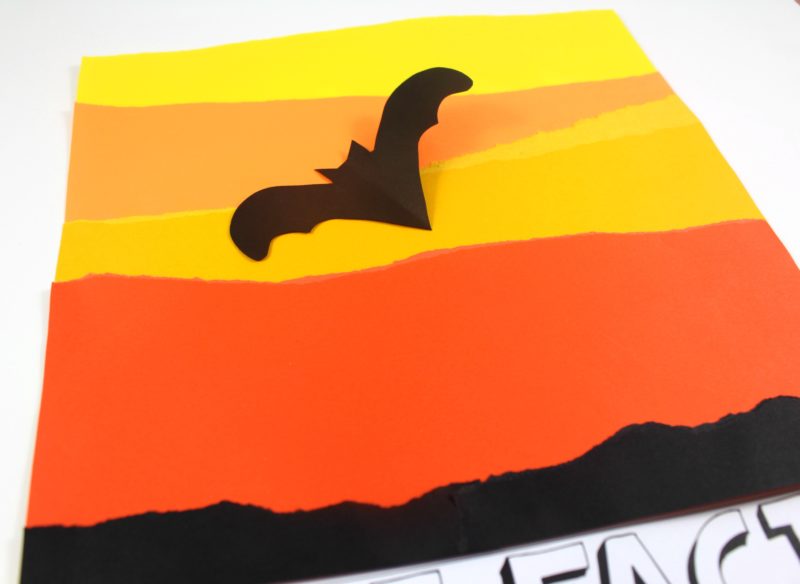 This is a sponsored post. Tunstall's Teaching Tidbits has received payment, trade and/or products from Astrobrights in exchange for promoting, however all opinions stated are my own. This post also contains affiliate links. I earn a small commission each time someone makes a purchase through one of my links, which helps to support the blog.
The Color Inspiration
In this lesson we will be using 4 gorgeous ASTROBRIGHTS® Papers  in yellows and oranges to create a sunset. 
Yellow:  Creates a positive feeling, maintains attention, encourages creativity
Orange: increases alertness
The Astrobrights colors shown in this projects are Solar Yellow™, Galaxy Gold™, Cosmic Orange™, and Orbit Orange™.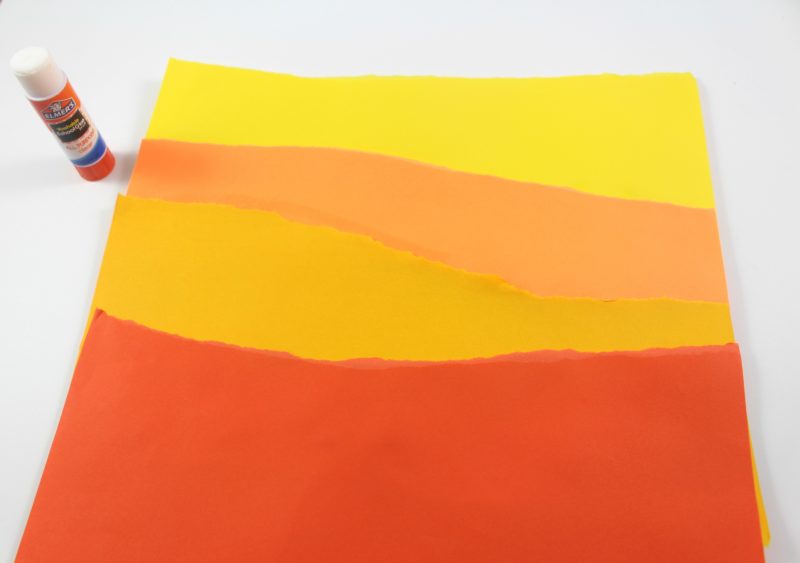 First Art…Then Writing
When students are exploring new content or topics, we use literature, videos, articles, music…why not use color and art?  As students learn all about the fascinating topic of bats, they continually process and organize their learning and begin synthesizing the information in order to write.  When I introduce this lesson, I build up the grand finale to the art project as "getting" to write our expository bat facts.   I love how it sets them up for the best writing piece of their little lives.  The excitement in the room builds as the paper and bats begin to take over the room!
First, we do a quick paper tearing lesson.   Pinch the paper with both hands (between your thumb and pointer finger) and tear down the center of the paper.  We do this with each of our 4 colors.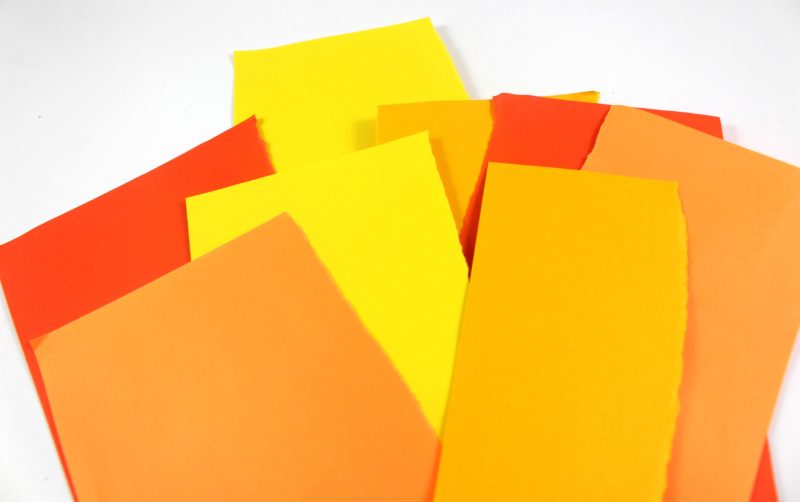 Next, we layer from bottom up gluing each paper in a way that shows a good amount of each color.
The last step is to add the stark contrast of the night earth or bat cave using Eclipse Black™ by Astrobrights.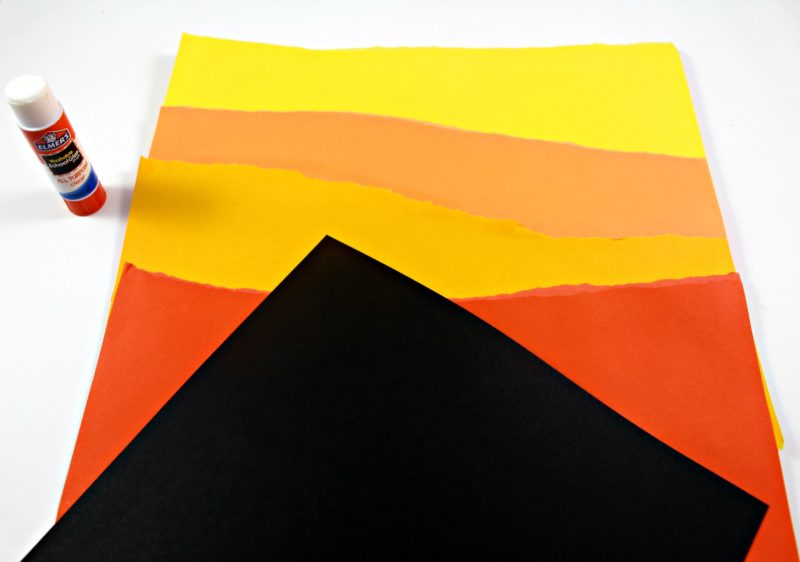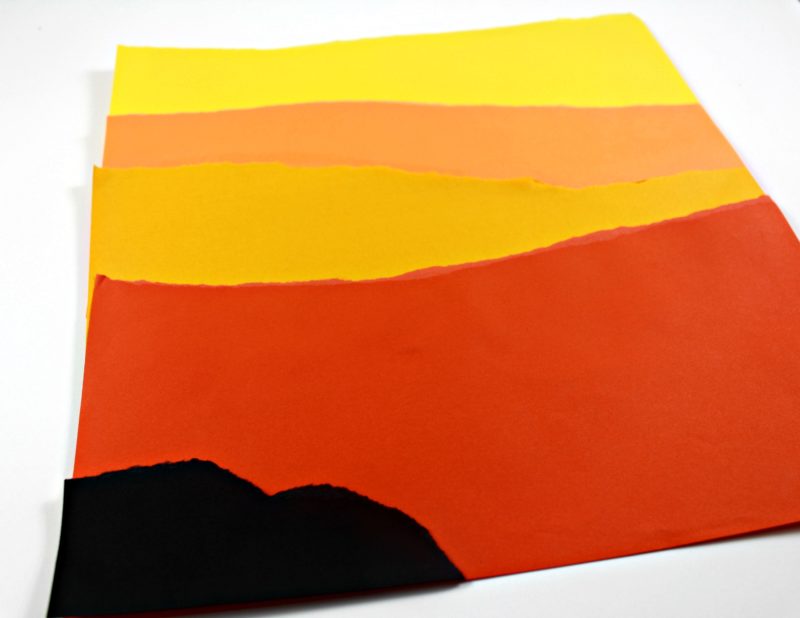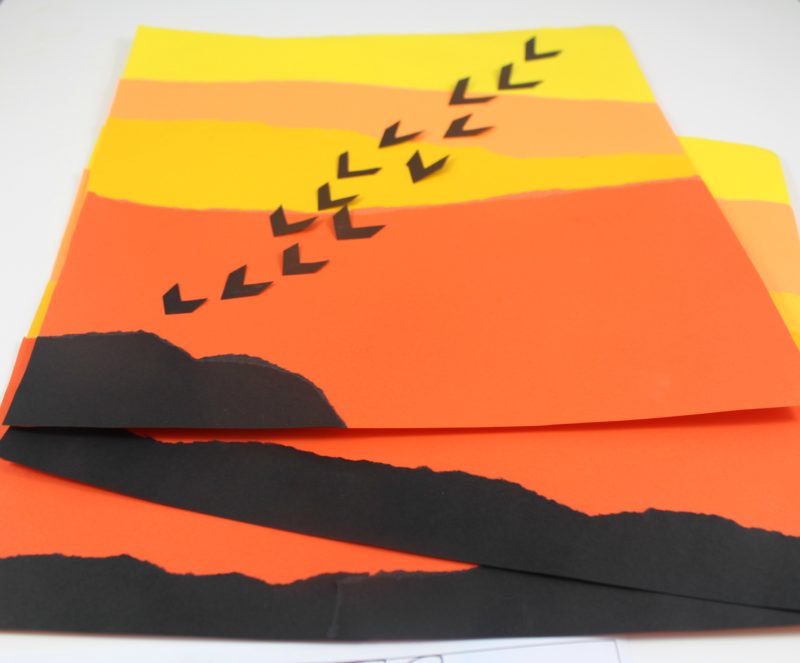 I have done this project no less than 15 times over the years in different ways.  Each year I like to change up the bats we choose to use on the sunset background.  Here's a little sampling of three fun ideas.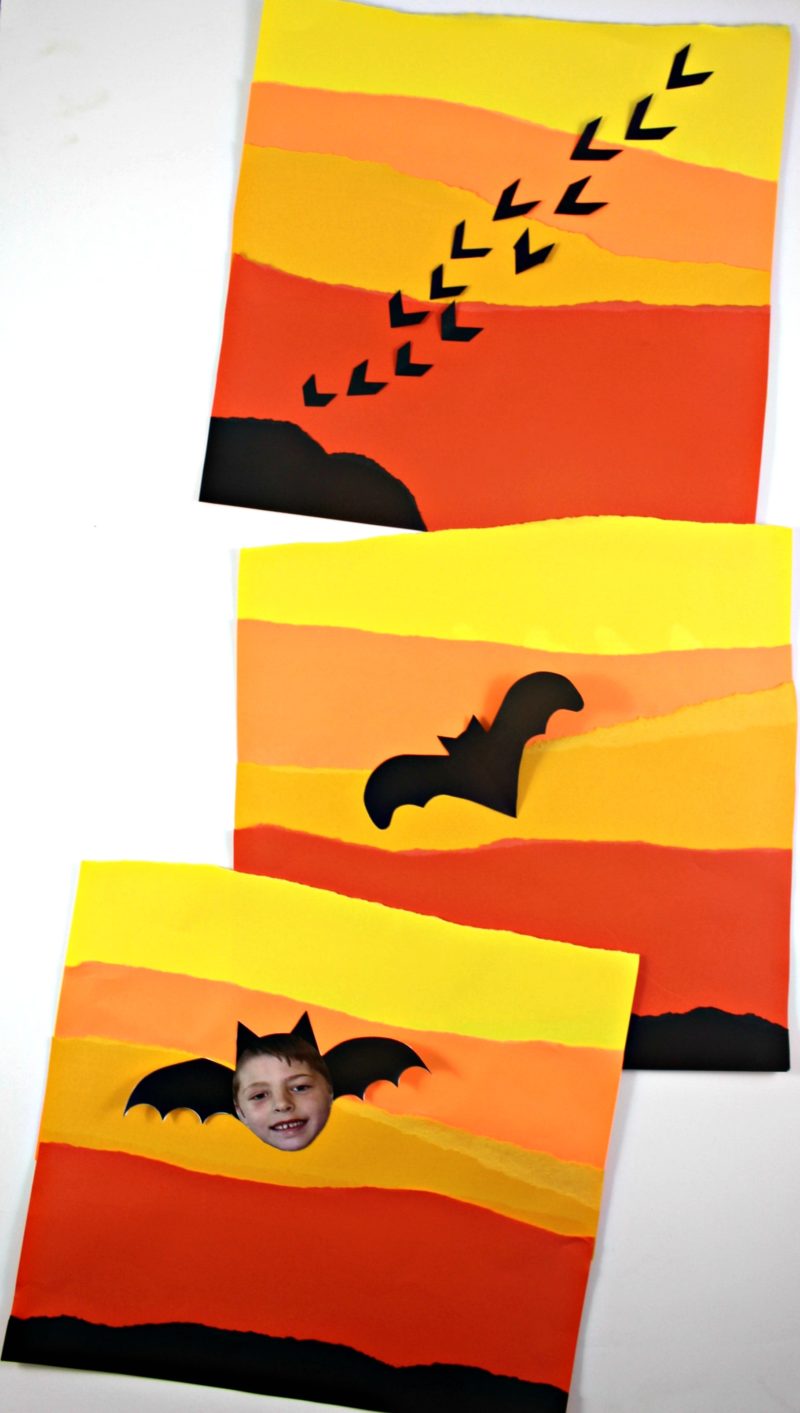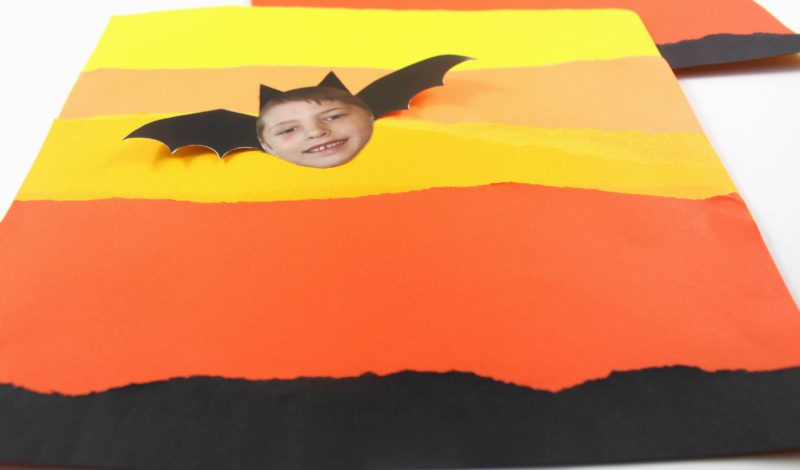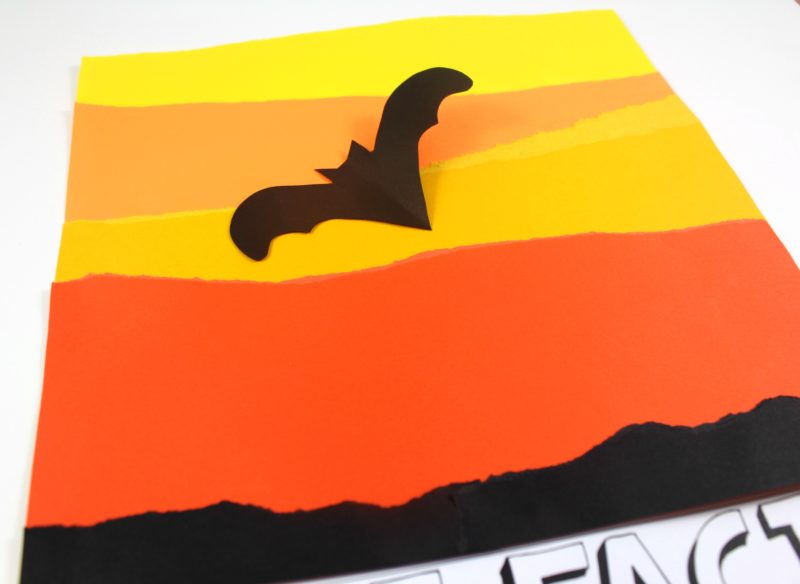 If you would like a free download of this bat writing lesson, you can grab it on Teacher's pay Teachers in my store!  Find it HERE.