Amphibians and Frogs Science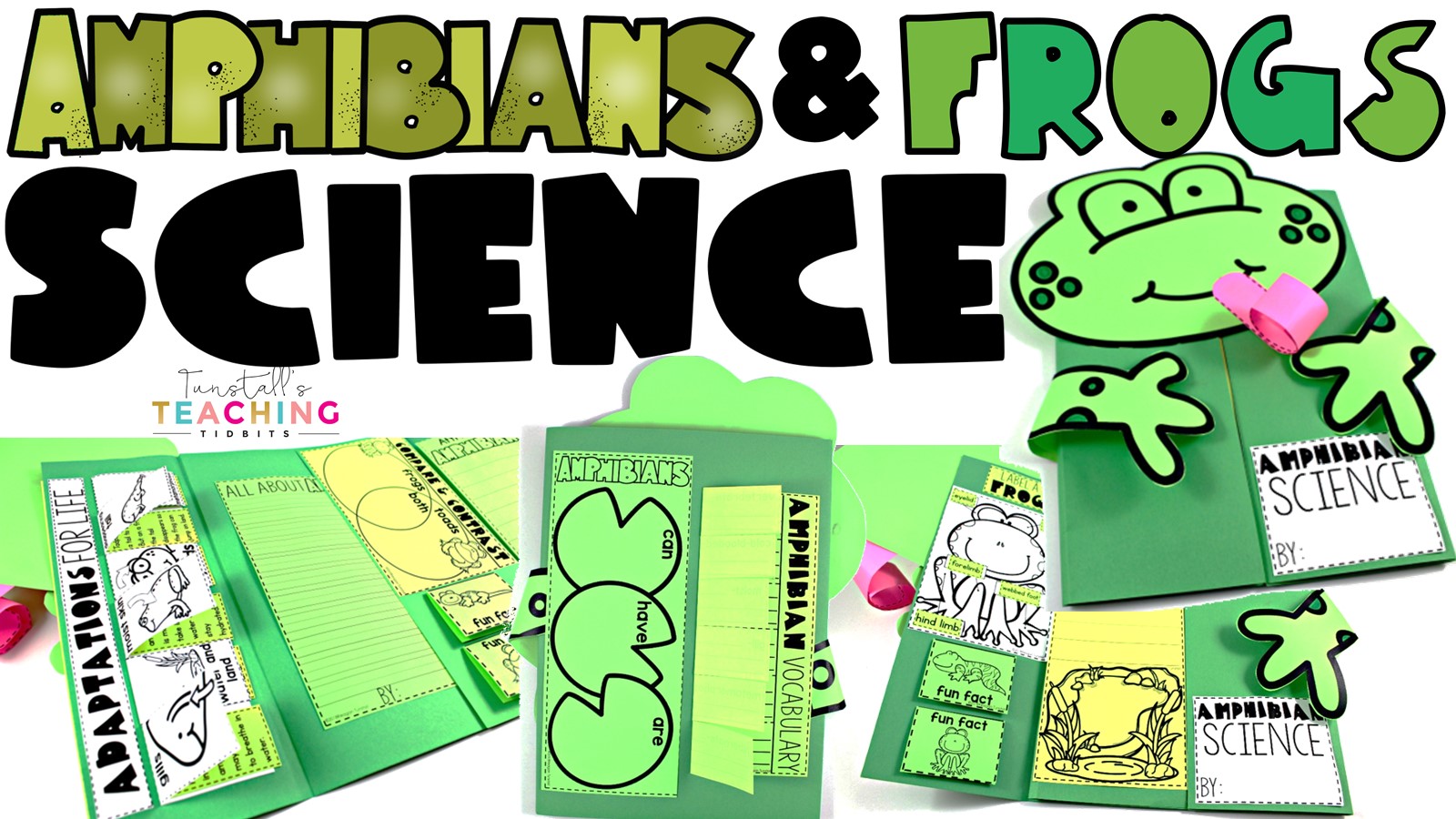 Amphibians and Frogs Science is a fun-filled way to teach students to be a part of the scientific method.  Paired with read alouds, and short videos for research, students learn attributes, adaptations, habitats, and unique characteristics of amphibians and frogs. This post shares all the fun books, videos, lessons, and learning on this 'hoppin' topic.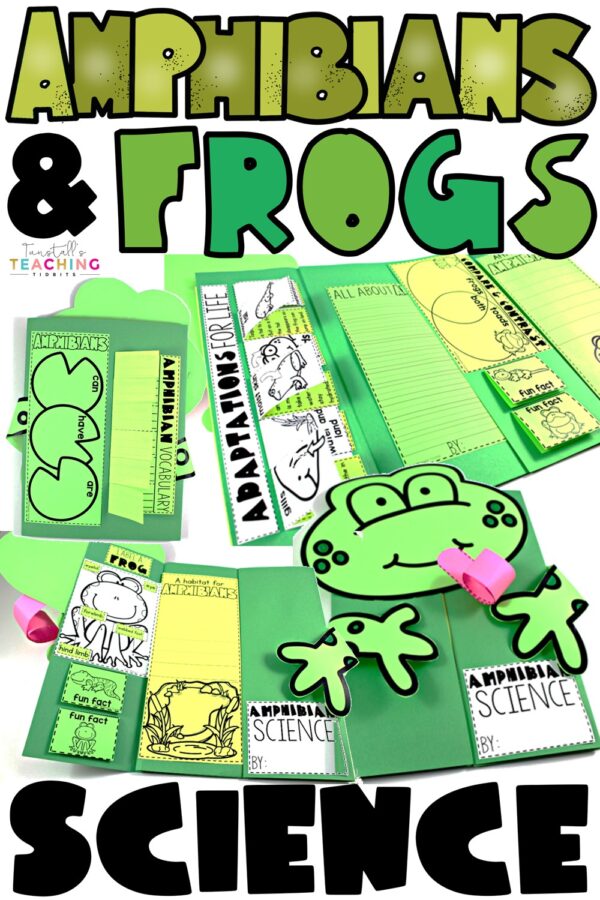 AMPHIBIANS AND FROGS RESEARCH
Before beginning our studies on amphibians and frogs, I gather books, videos, pictures, and plastic figures of all things frogs.  Below are the books I look for in our school library or my own personal collection.  I display these in our classroom and create an area of interest on our new topic.  Books are linked to Amazon if you are looking to build up your library.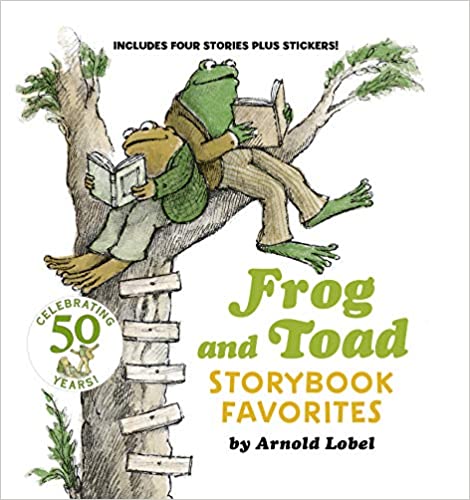 FROG ARTIFACTS
One tip I learned early on in my teaching was to create a classroom museum for both science and social studies topics.  Like a focus wall, an artifacts area draws students in to learn more on any topic.  For this, I simply print google images of interesting frogs and amphibian stages of life, habitats, and adaptations of their bodies.  Then I place some plastic figures or representations of the topic below as well.  Here are two examples of those artifacts. They are also linked to Amazon if you are in the market.
VIDEOS ON FROGS AND AMPHIBIANS
One of our favorite ways to research is to watch a short video on the lesson at hand.  Here are some of our favorites.  I keep them in a folder on my computer and each day of our studies we watch one to enhance our lesson of the day.  Please always preview any videos before showing them to your students to be sure they are appropriate.
FROGS AND AMPHIBIANS SCIENCE LESSONS
Now it's time to share our lessons on Frogs and Amphibians.  Each day we spend about thirty minutes doing a lesson and adding it to a keepsake frog investigations booklet.  When I combine both science and writing my lesson takes longer.  I can choose to do all of the included lessons or pick and choose those that hit my standards best if I am limited on time.
Keep all of your fun hands-on investigations in an interactive frog keepsake book or put them right into a science journal!
Where in the World are Frogs/Amphibians
Frog Life Cycle
Fun Facts for Frogs and Amphibians
Vocabulary for Frogs and Amphibians
Adaptations for Life
Label an Amphibian
Attributes of Amphibians
Frog and Amphibian Habitats
Pre-writing Paper for Frogs or Amphibians
Amphibians Writing Paper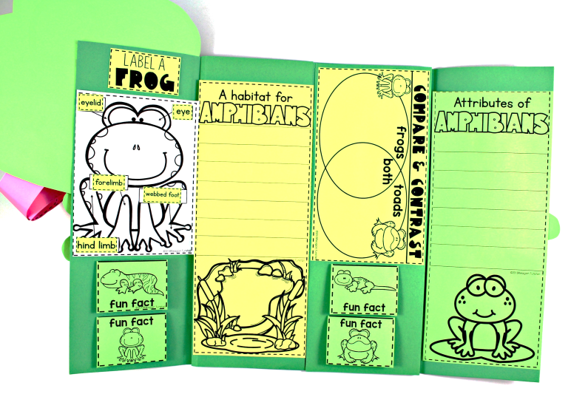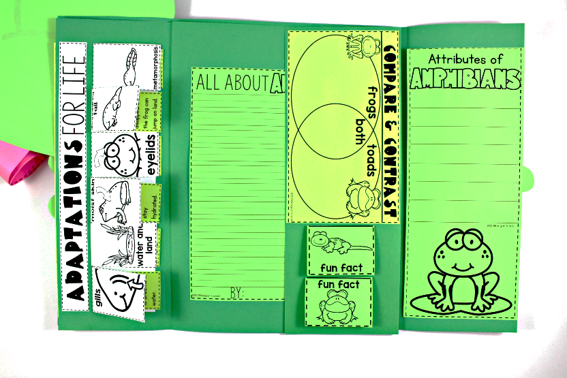 MORE SCIENCE AND SOCIAL STUDIES TOPICS
With over 32 science and social studies keepsake topics and booklets, we wanted to provide standards alignment and organization to find just what you need to round out your learning.  This post will share all of the alignment and topics we offer.