Presidents George Washington and Abraham Lincoln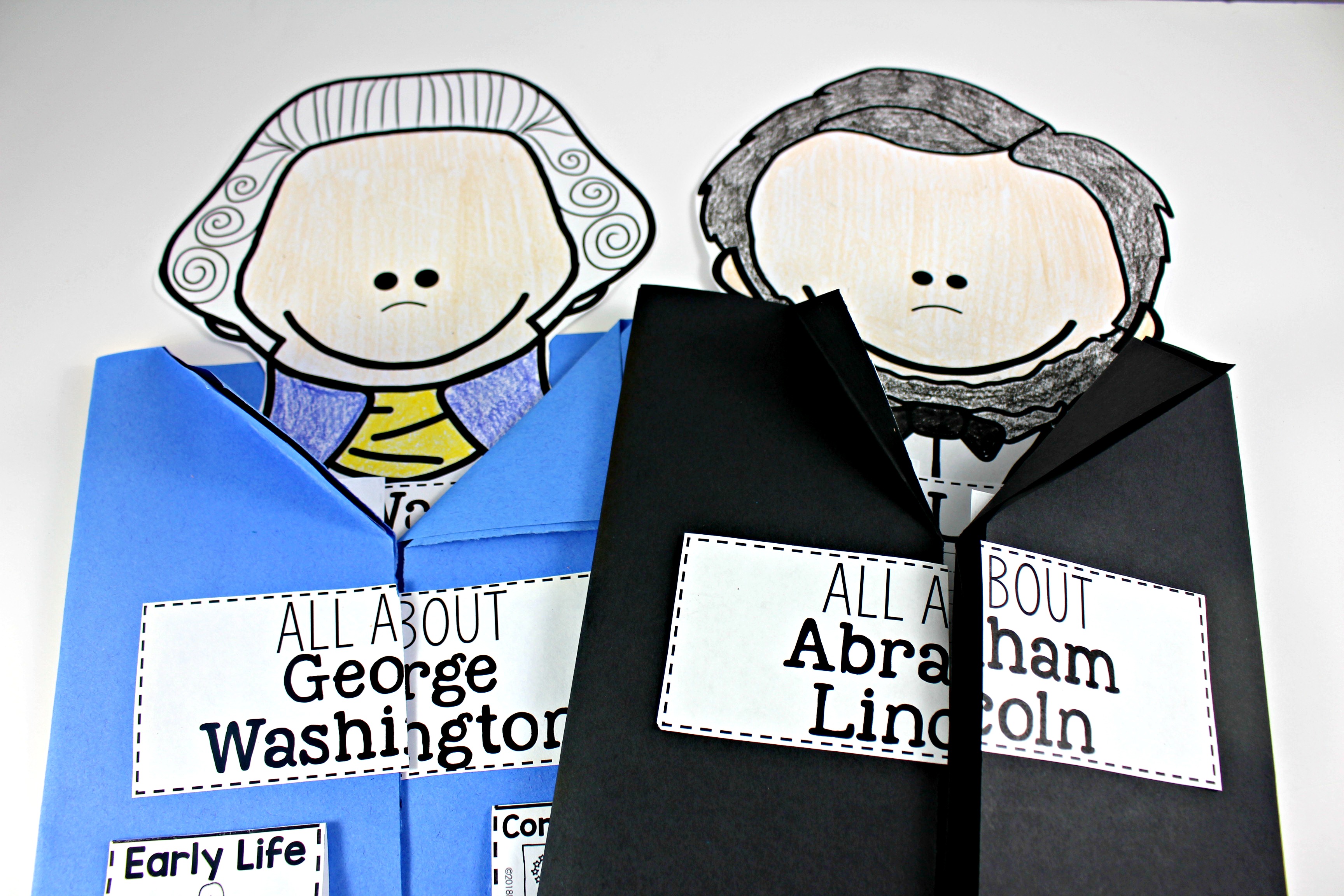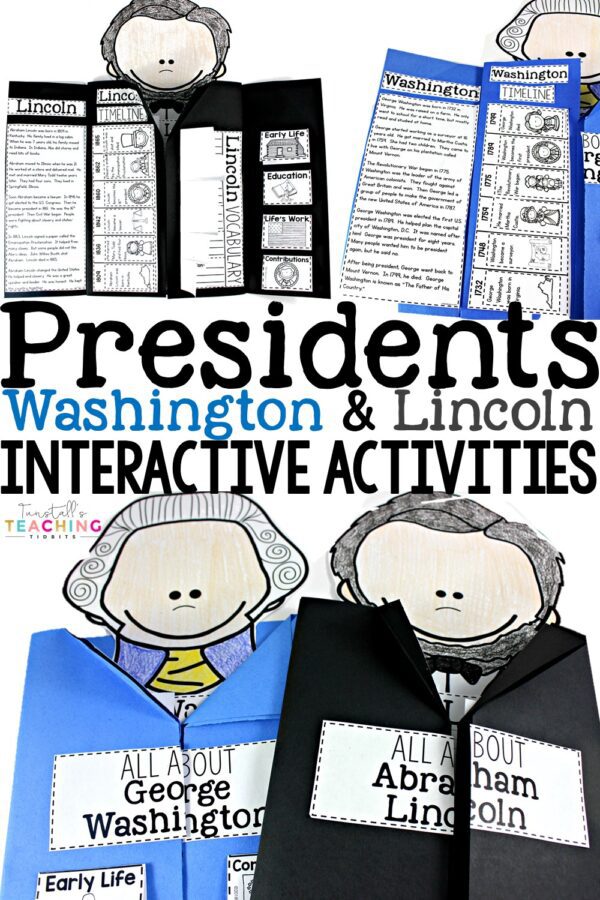 Learning about the presidents of the past is always fun with children.  But what's even better is all of the extra-curricular learning you can get in during these social studies topics!
Learning About Presidents
Each president booklet takes students through research, timelines, text features, summarizing, expository writing, and vocabulary!  What's great about all of this learning, is that it is all done through a fun keepsake booklet and at the students' ability level.  Let's take a look!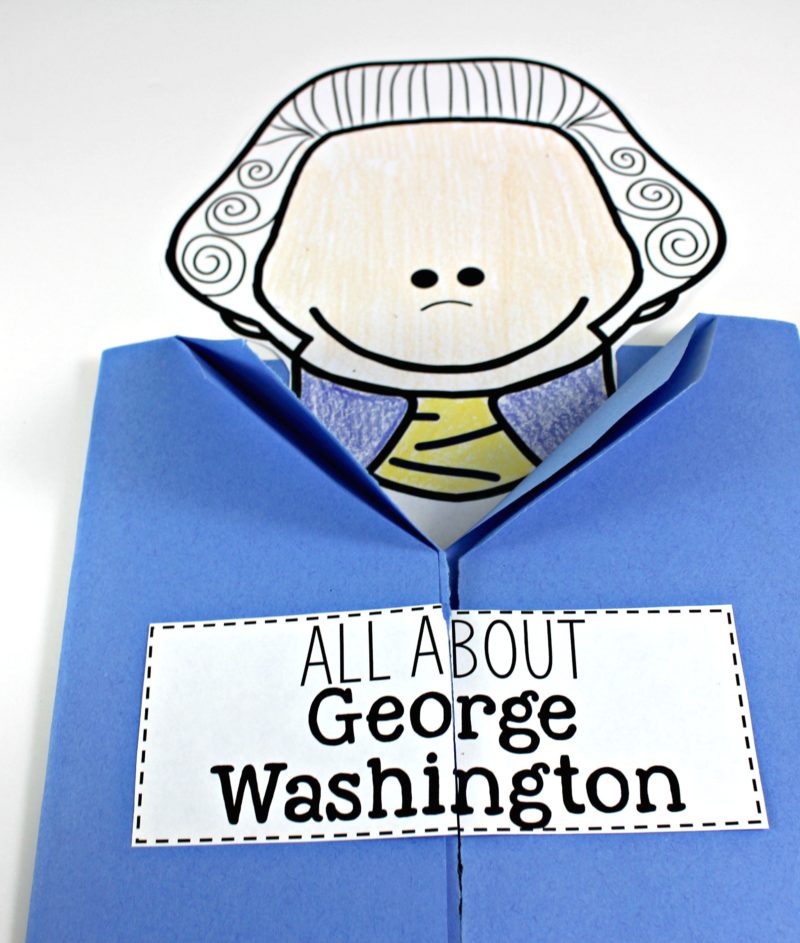 The booklets come with step by step picture directions but assembly is quick and easy!  Students add George and Abe to the top last so they don't get wrecked in their desks or during the process of creating the booklet over a week to two weeks.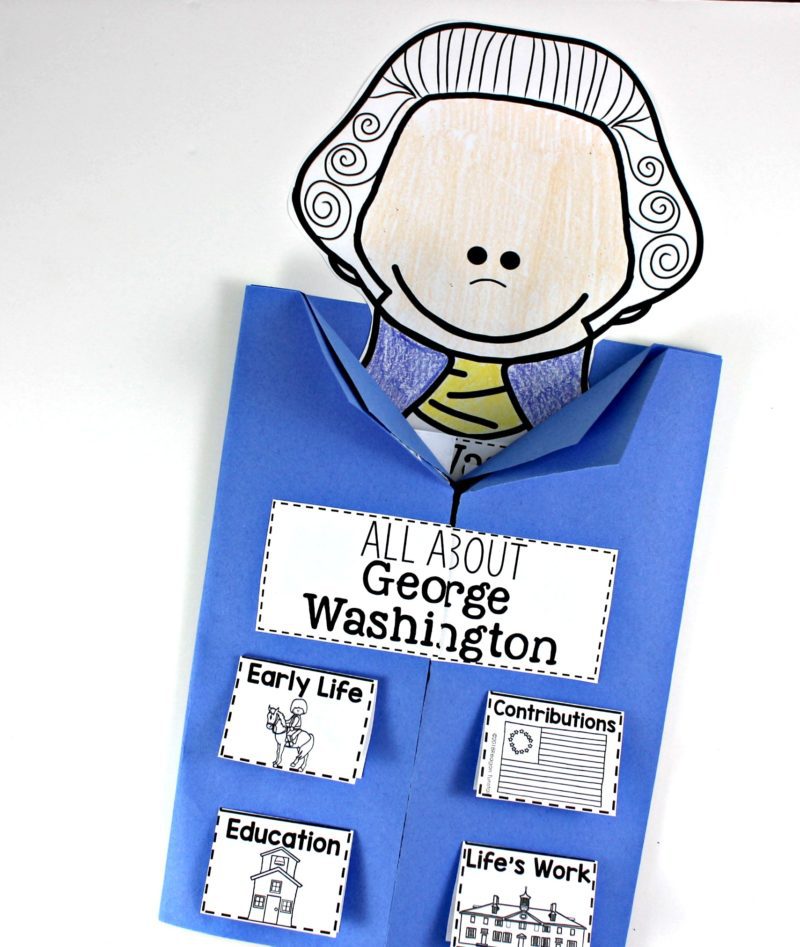 To begin, pull up your favorite video clips about the life and times of George or Abe, and pull out your favorite read alouds.  I like to do a video or reading each day before we start, or they could also be worked into the lesson if you want to add the student research factor in.  I also included an article for each president with all of the information needed in the booklet.  This is so you can work on highlighting important text, summarizing, and reading while also working on these fun activities!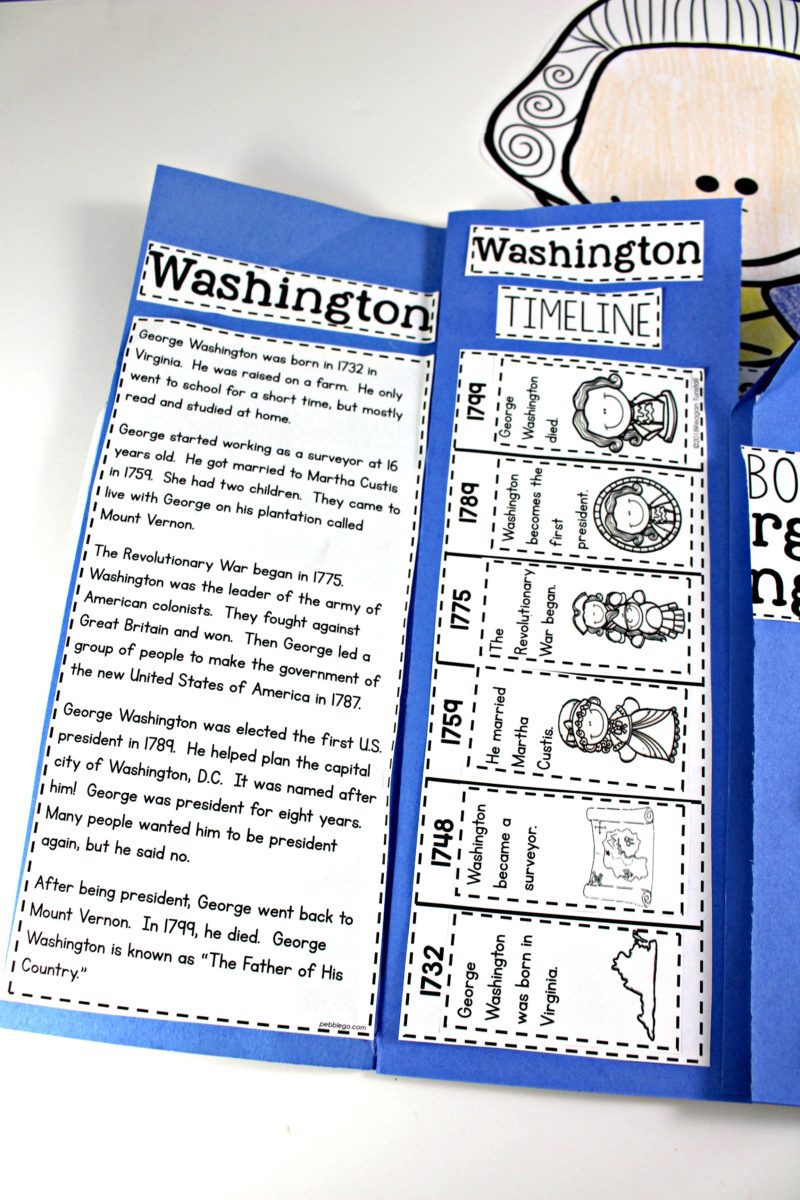 Students put a timeline together using the article to help.  From there, students explore other aspects of each president as they continue to learn.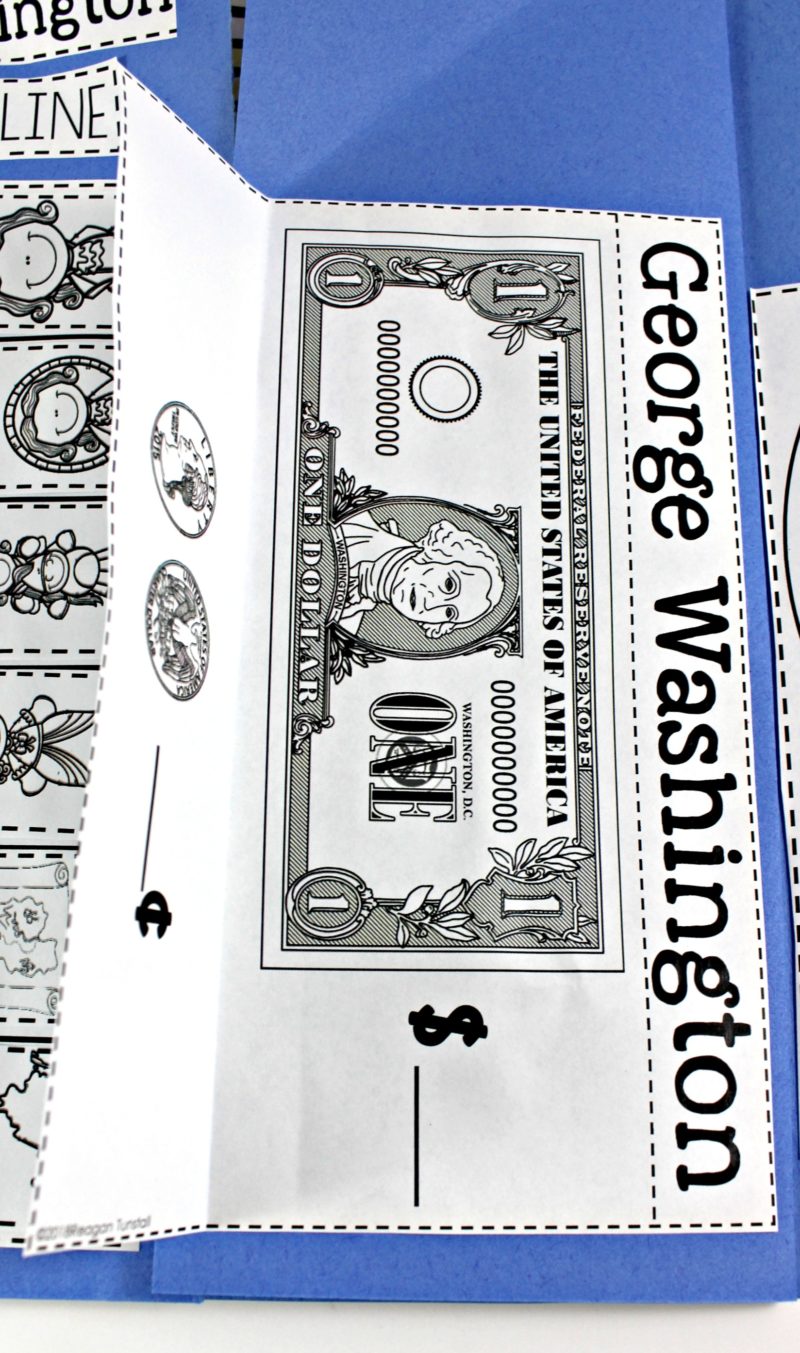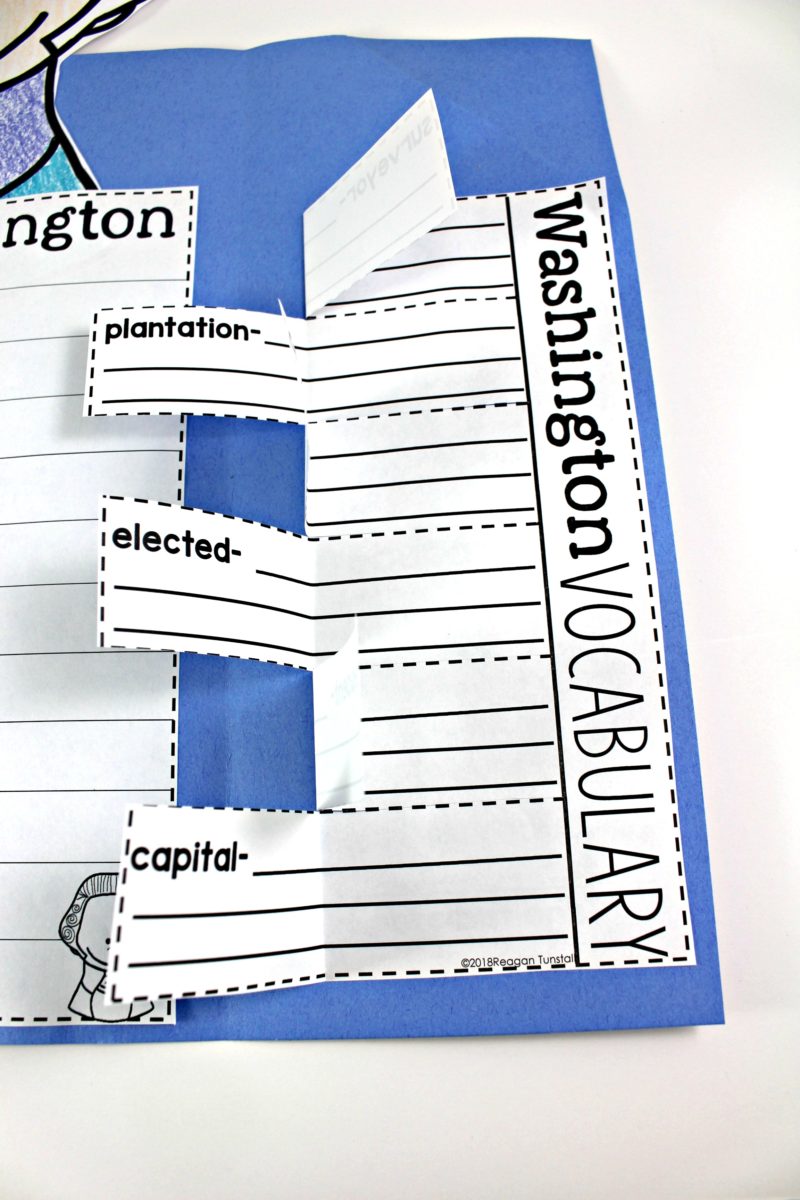 When ready, students complete a pre-writing page gathering the interesting facts they would like to write about on each president.  This will be the springboard for their expository writing piece.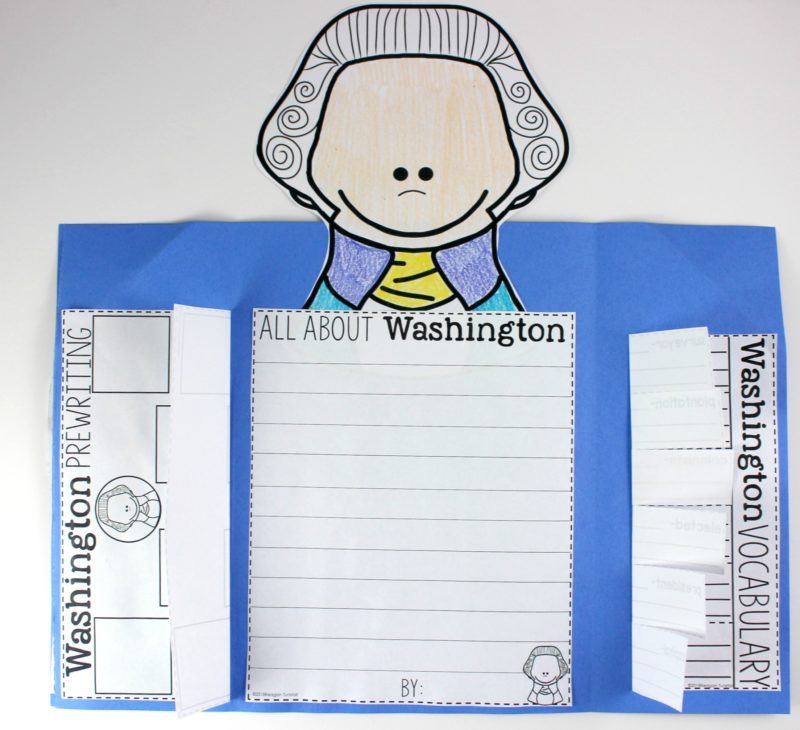 Once both presidents are complete, students can fill out the compare and contrast Venn and place it inside one of the two booklets.  You can do as much or as little as you want and the projects are sized so they (the presidents) could get glued back to back creating a 3D information piece that stands up.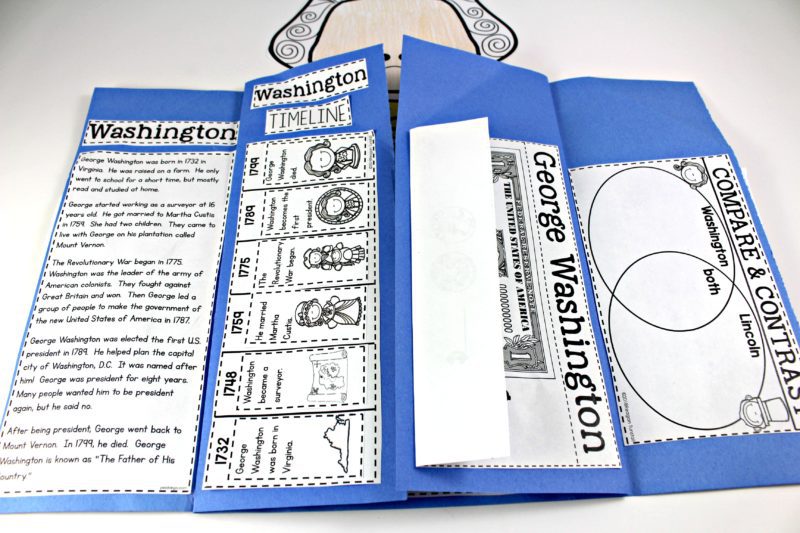 Take a Look at Abraham Lincoln
You'll notice the format for the Abe book is the same as the Washington book.   This makes it easy to go from one to the other.  You could also divide your class by interest and let them decide which of the two to study!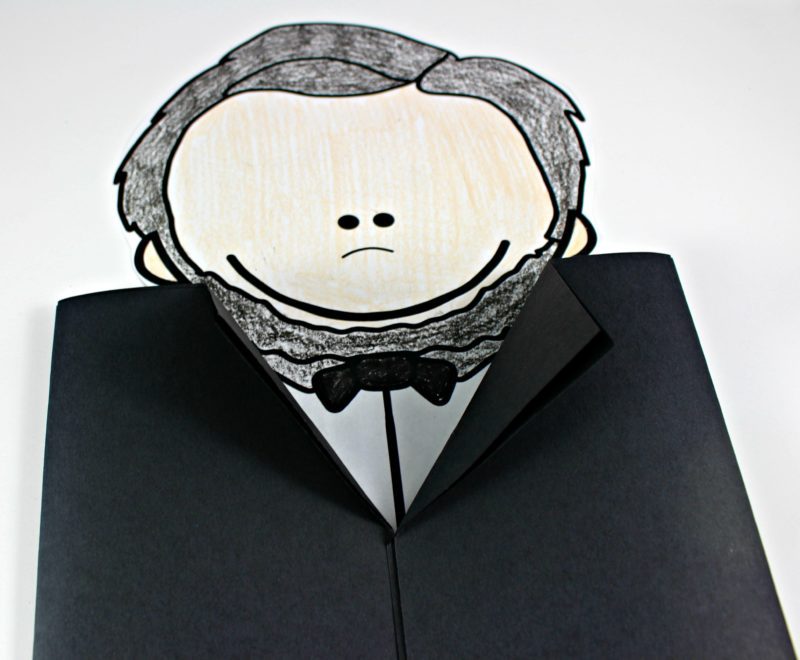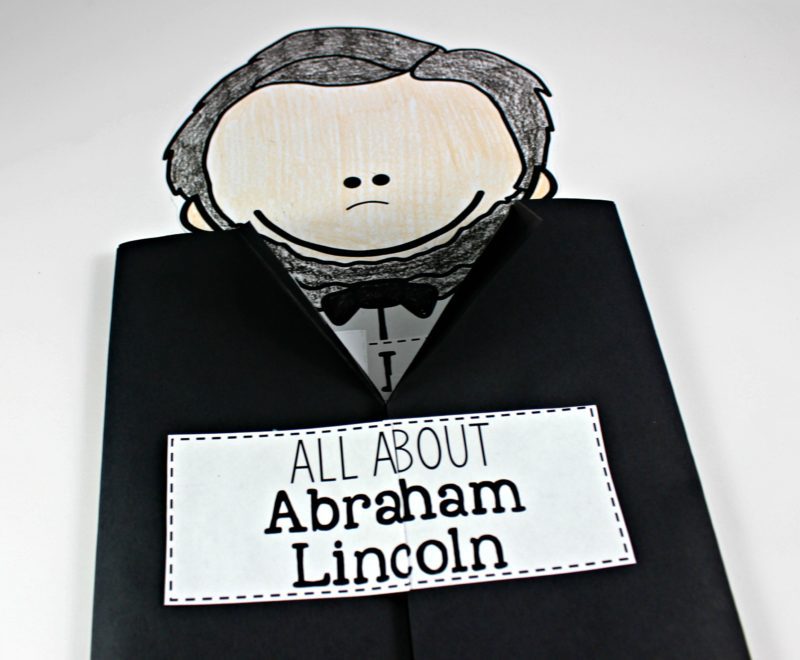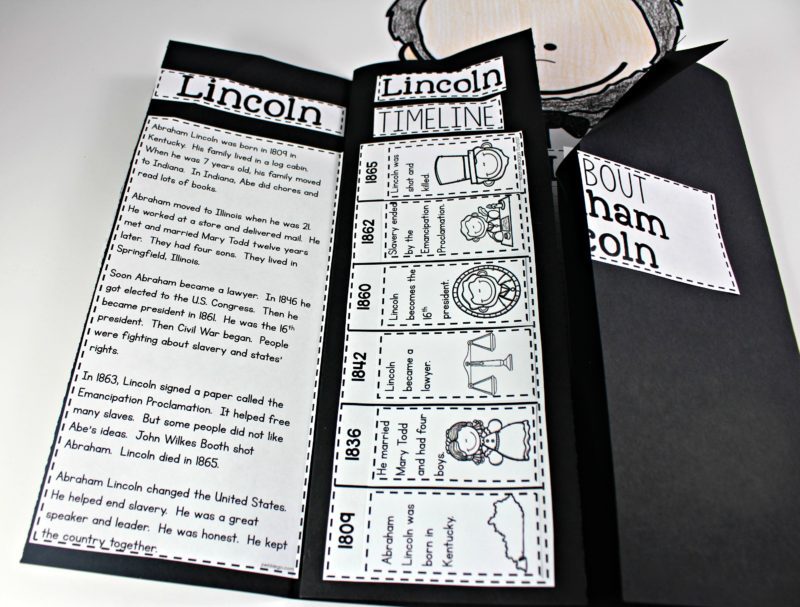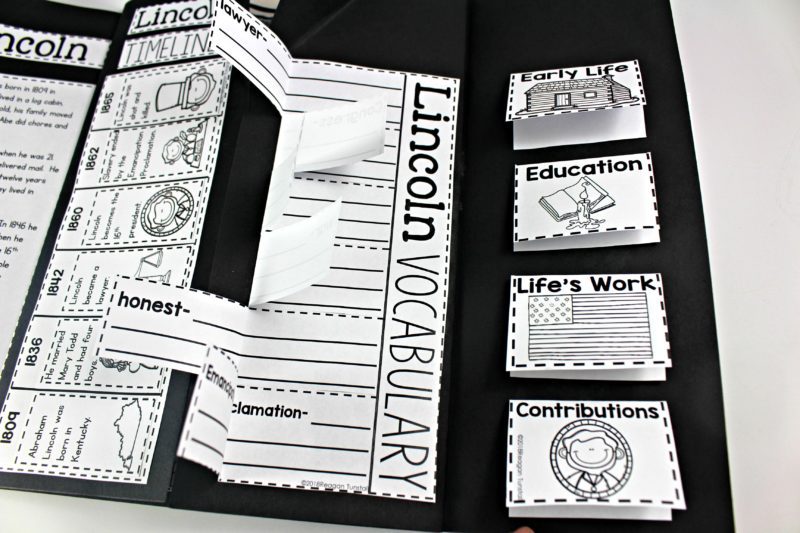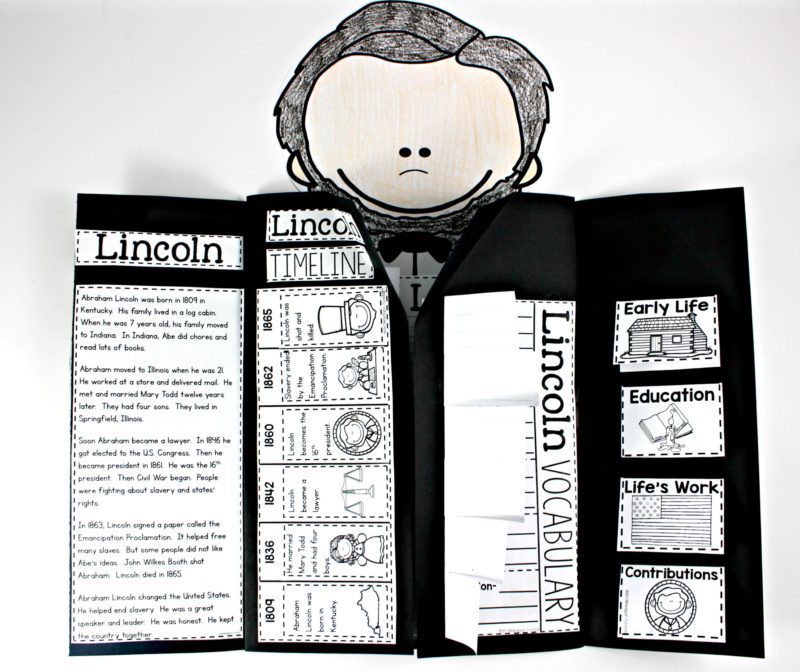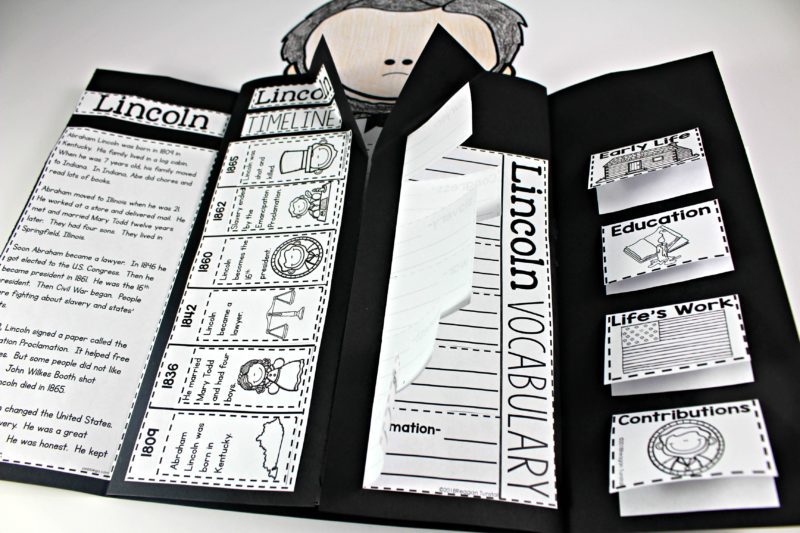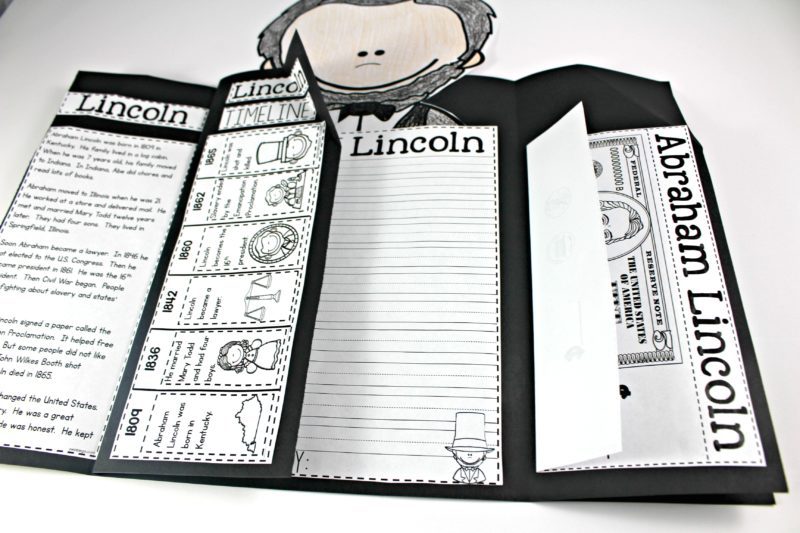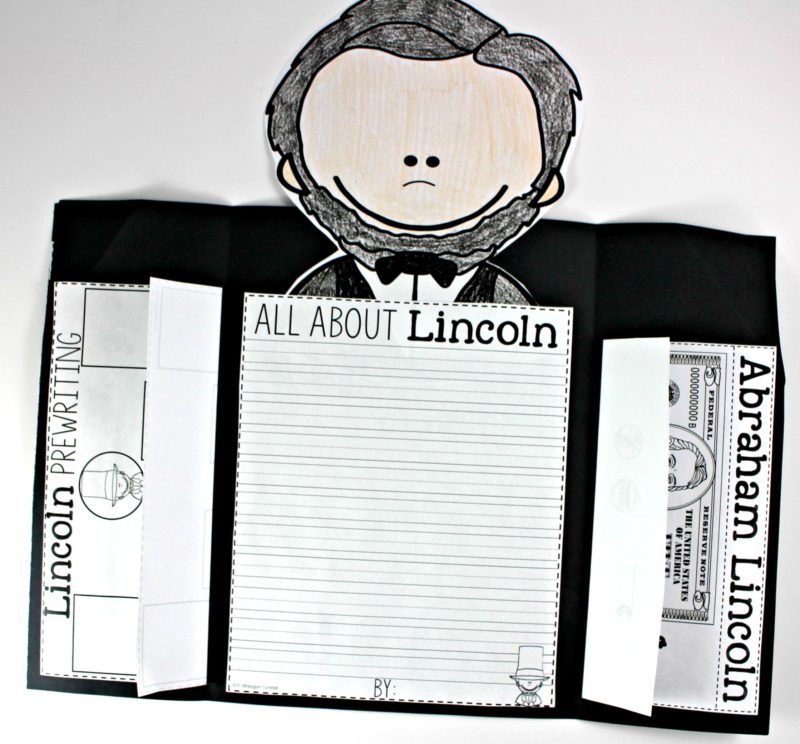 Get the Presidents Download
Click HERE to download these booklets and get researching!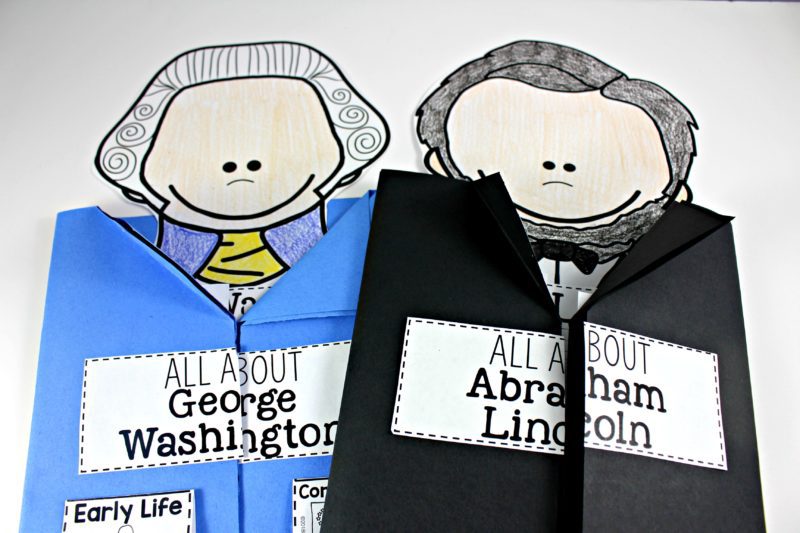 Interactive Booklets for the Year
If you like this format and are interested in teaching science and social studies through these booklet projects, there are many more of these!  Each one is sold individually or in these two bundles.