Insect Science Activities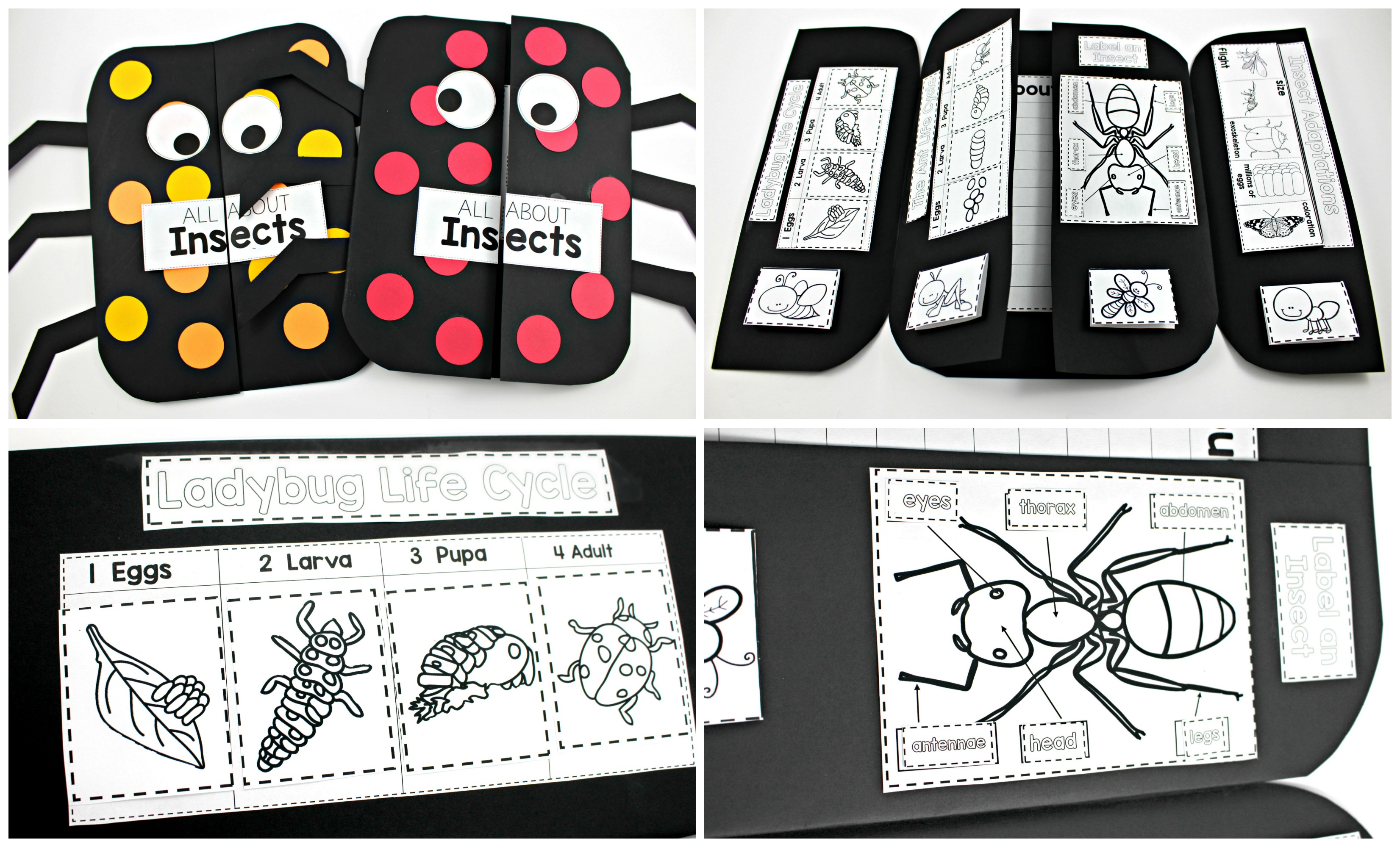 Join me for an exploration of insect science resources on the blog today!  You'll find great read aloud titles, videos, songs, and hands on activities for your entomologists!   First, let's start with a cute buggy keepsake book full of activities!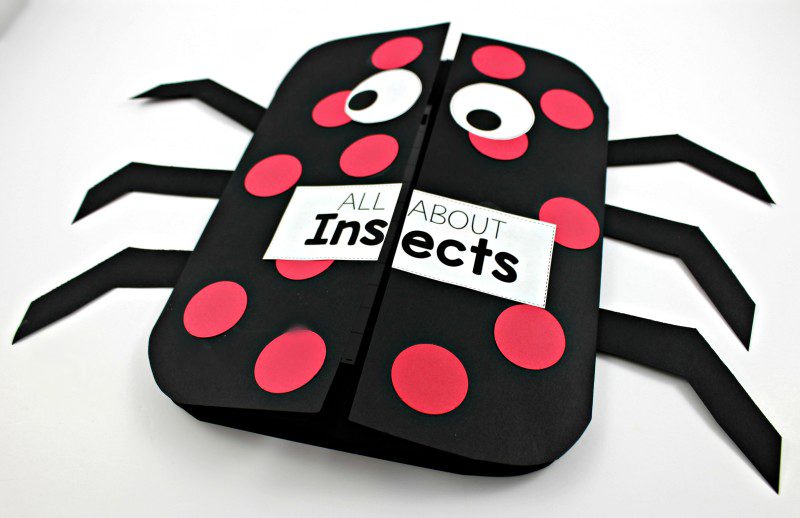 Take A Peek Inside
If you choose to make the fun insect keepsake book, the directions are simple! (You'll find them in the download) Opening the first side of the insect, you will find area for two activities.  I decided to start with life cycles on my example.  There are two activities to do with life cycle.  One for ants, and one for ladybugs.  Both help familiarize students with the process while also allowing them to see that every insect has their own version of these stages.  An ant larva looks different from a ladybug larva but both go through that stage.  I have some ant and ladybug books that go wonderfully with these activities further in the post!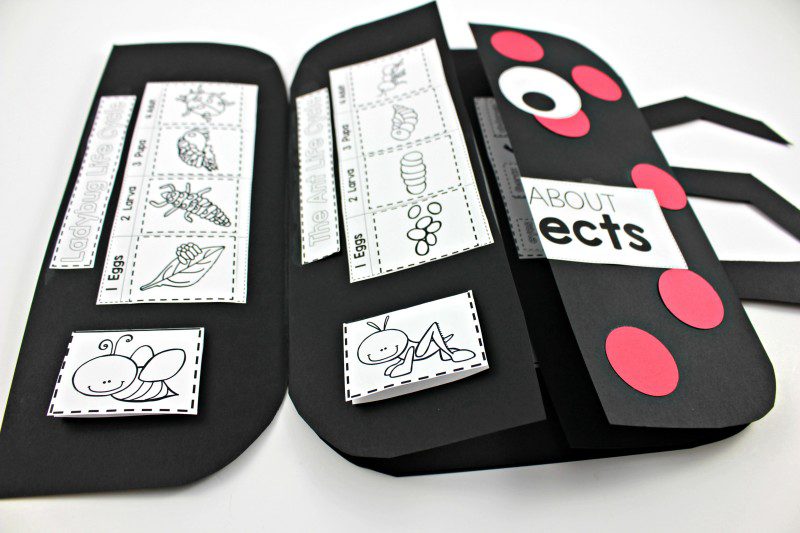 When you open the other side of the insect book, you have room for two more activities.  Here, I chose to add the label and insect activity and the insect adaptations activity.  It's always fascinating to discover how insects adaptations help them to survive!  There are some great videos on this too! Students write what they know about each adaptation under the flaps.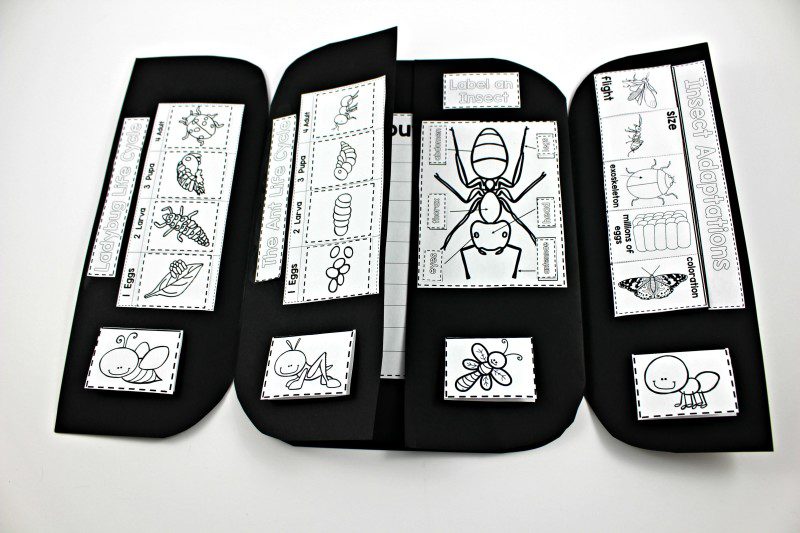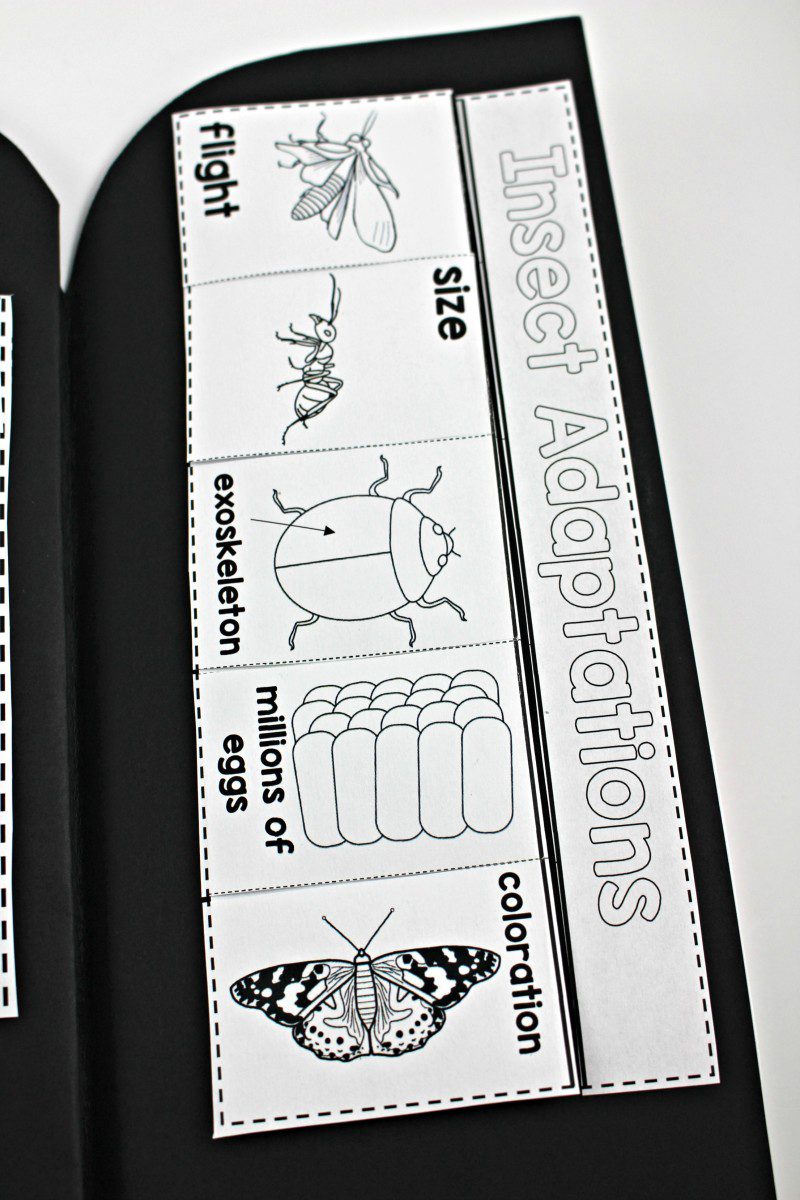 Students can compare and contrast insects and arachnids with their features.  Labeling the insects helps students understand the three body parts and their names.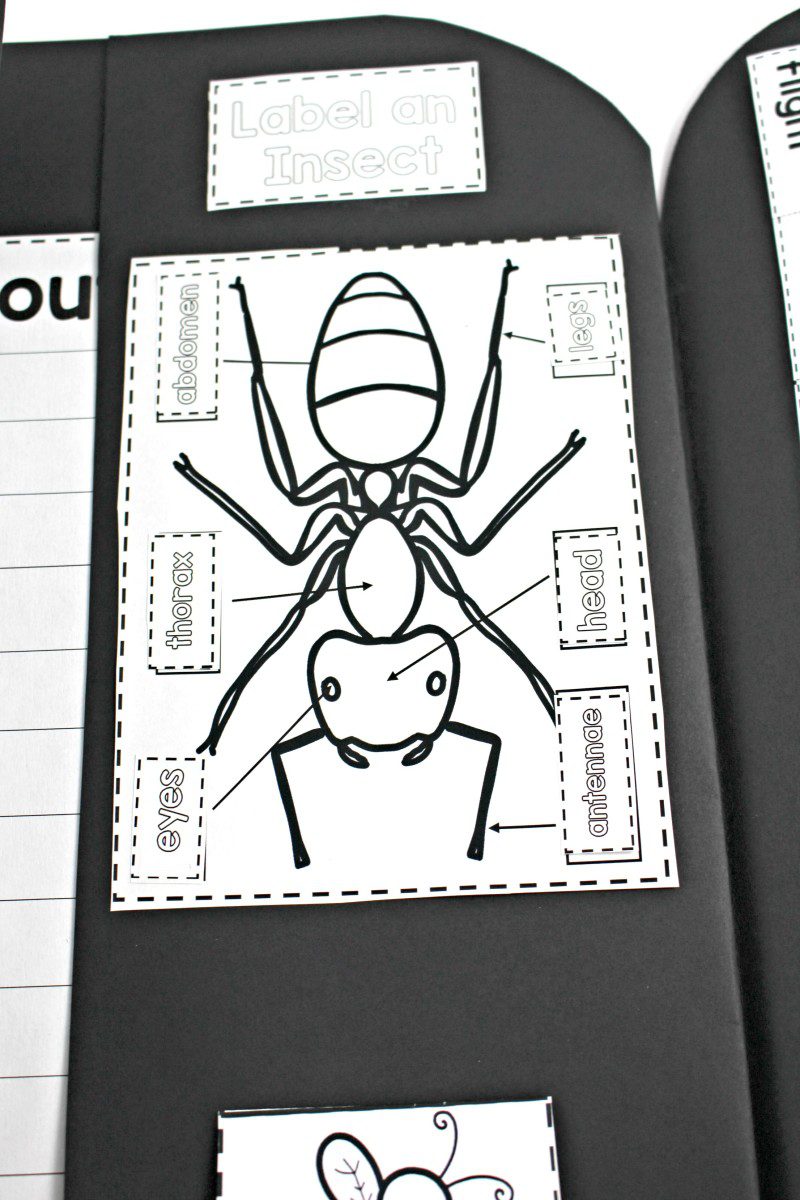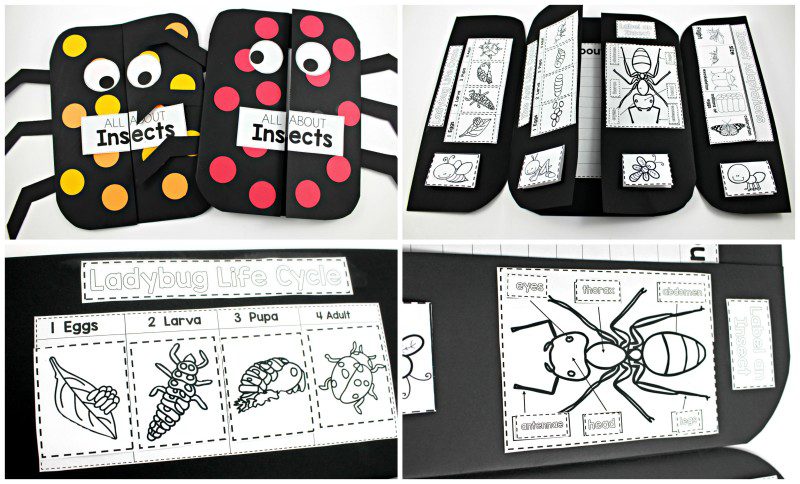 When you fold back the first set of activity flaps you will find three more sections of book and the last three activities.  I choose to put the writing activities together here.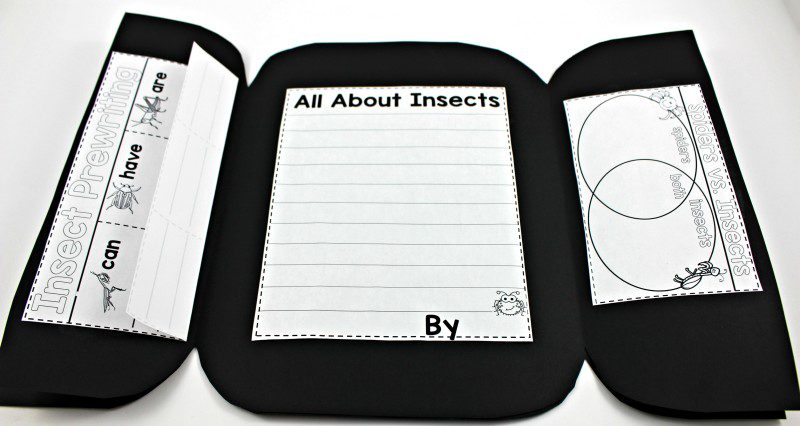 First we take what we know about insects from our videos, read alouds and songs, and we make lists about insects.   Then we take those lists and do some expository writing inside our keepsake book.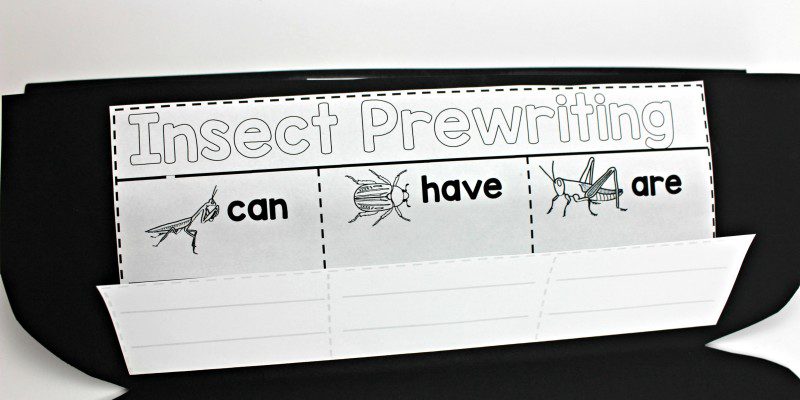 We also compare what we know about insects to what we know about spiders!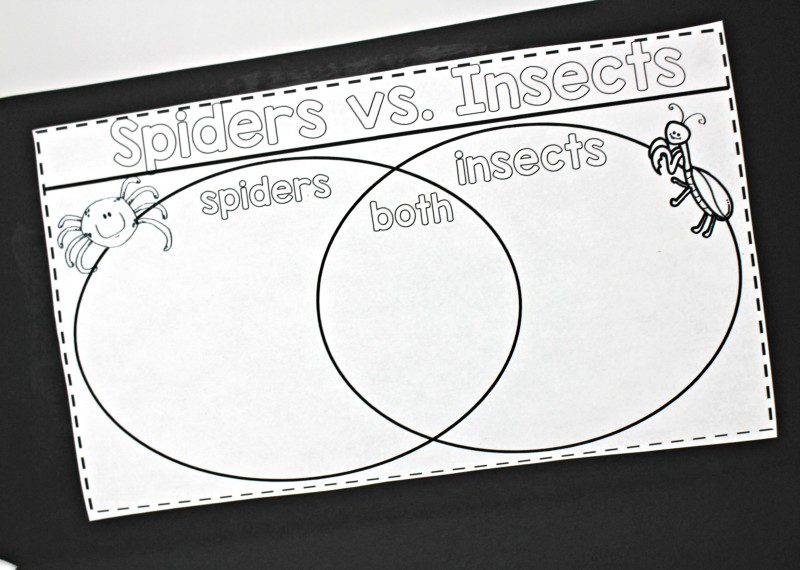 Get the insect science book HERE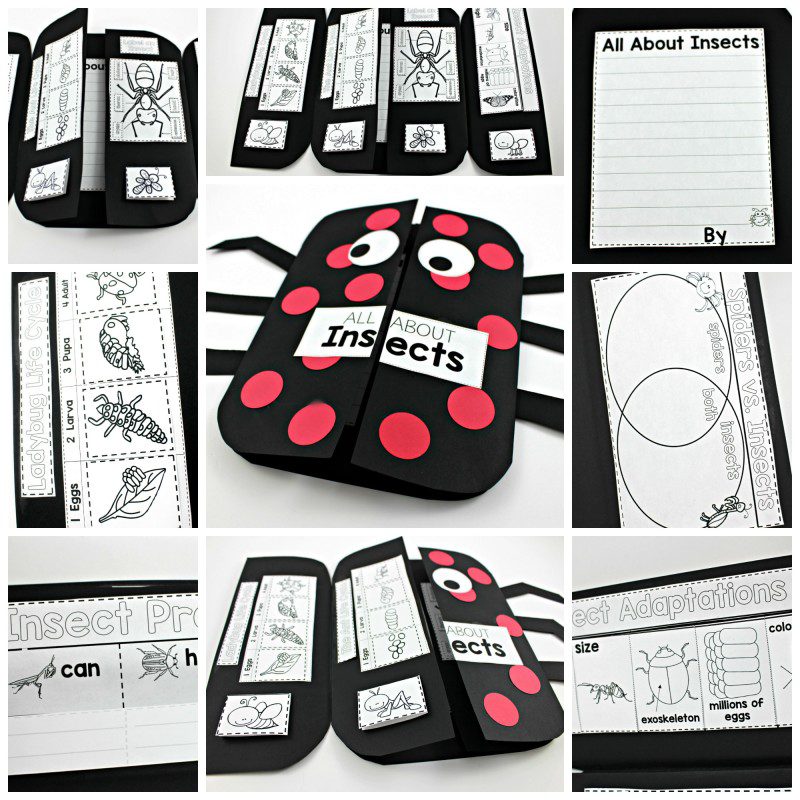 The final step in our studies is adding the legs to our insects.  This is done last so they don't get lost, ripped, or bent during our days of using this book.  Depending on how much time you have, allow students to personalize their bug book with stripes, dots, paint or glitter!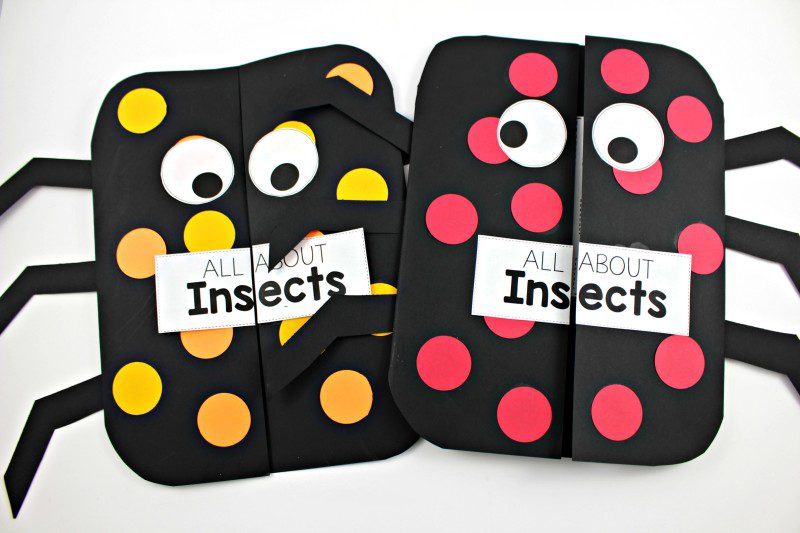 Get it here.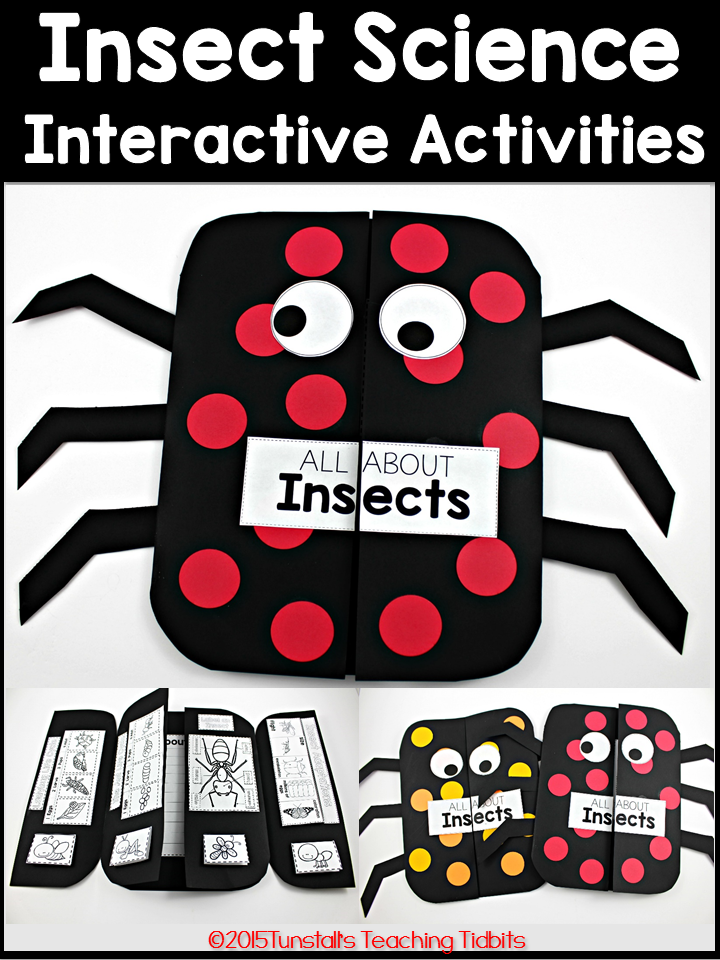 Insect Science Read Alouds
I love to have fresh titles out during our different science and social studies topics!  Here are the ones I enjoy reading to my class.  I like to have a few fun fiction stories in there as well as age appropriate non-fiction titles.   To check out these books you can use my affiliate link for amazon HERE!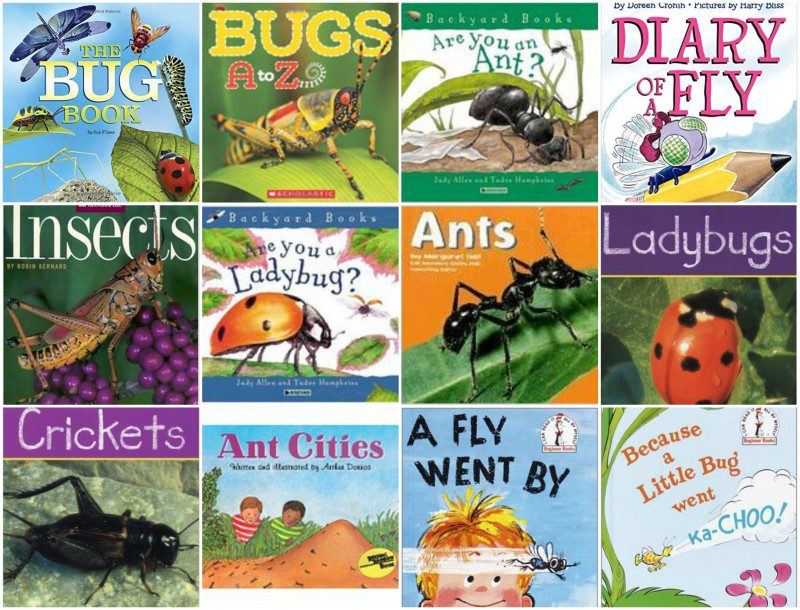 Insect Science Songs and Videos
Always preview any videos you plan to share with your class.  If possible, filter them through a safe website.  I noticed some inappropriate commenting on some of these.  The videos and songs are sweet, but the commenting sure isn't.
More Science Units
If you are looking for more science activities to use during this time of the school year, click the picture below to be taken to the science tab of my blog!