Owls and Other Nocturnal Animals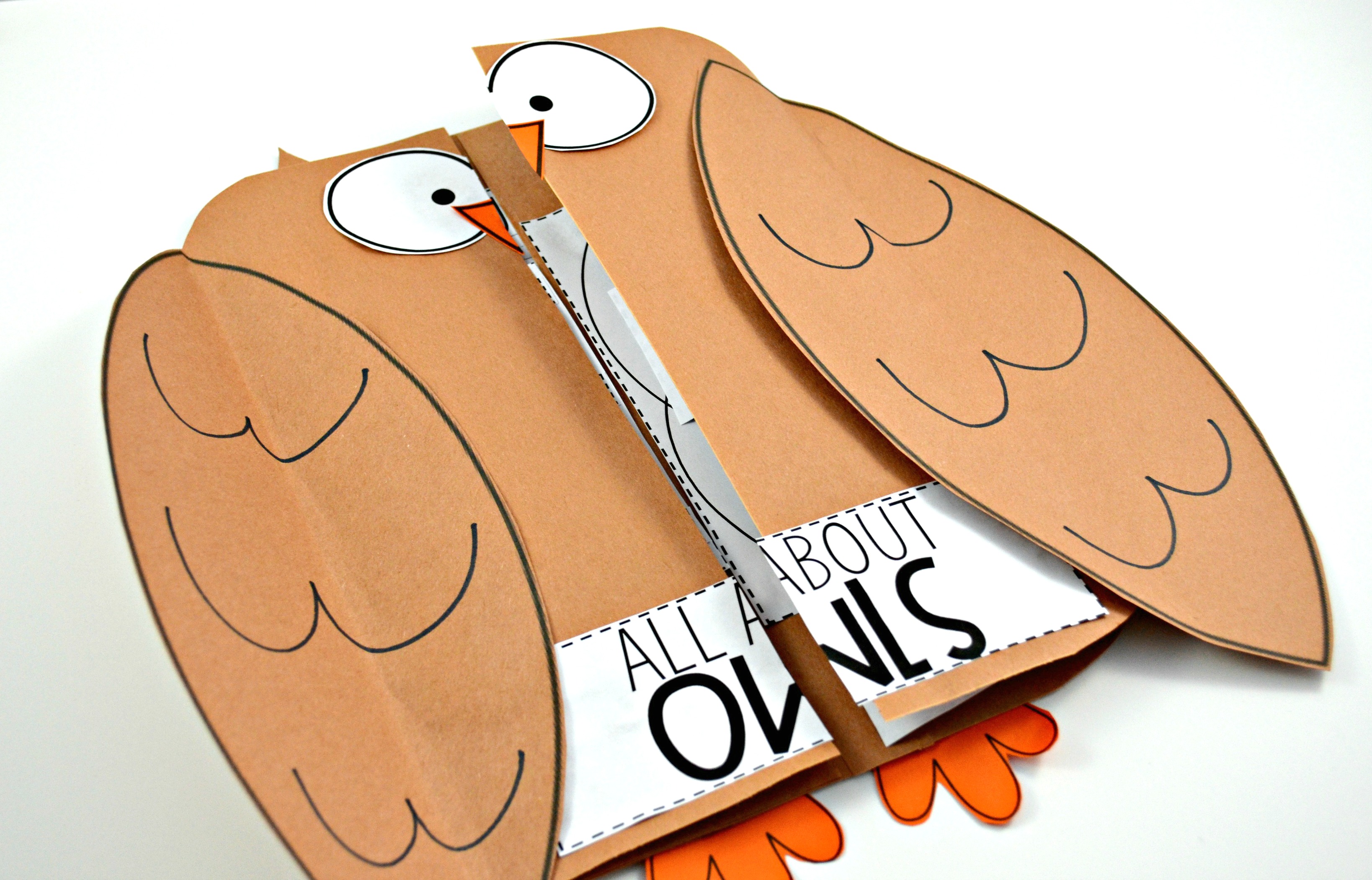 Studying owls and other nocturnal animals is a way for us to reach the standards for demonstrating understanding of expository information by sharing key details through writing and illustrations.  The exciting topic engages students and creates an easy avenue for scientific exploration, refinement of writing, and critical thinking.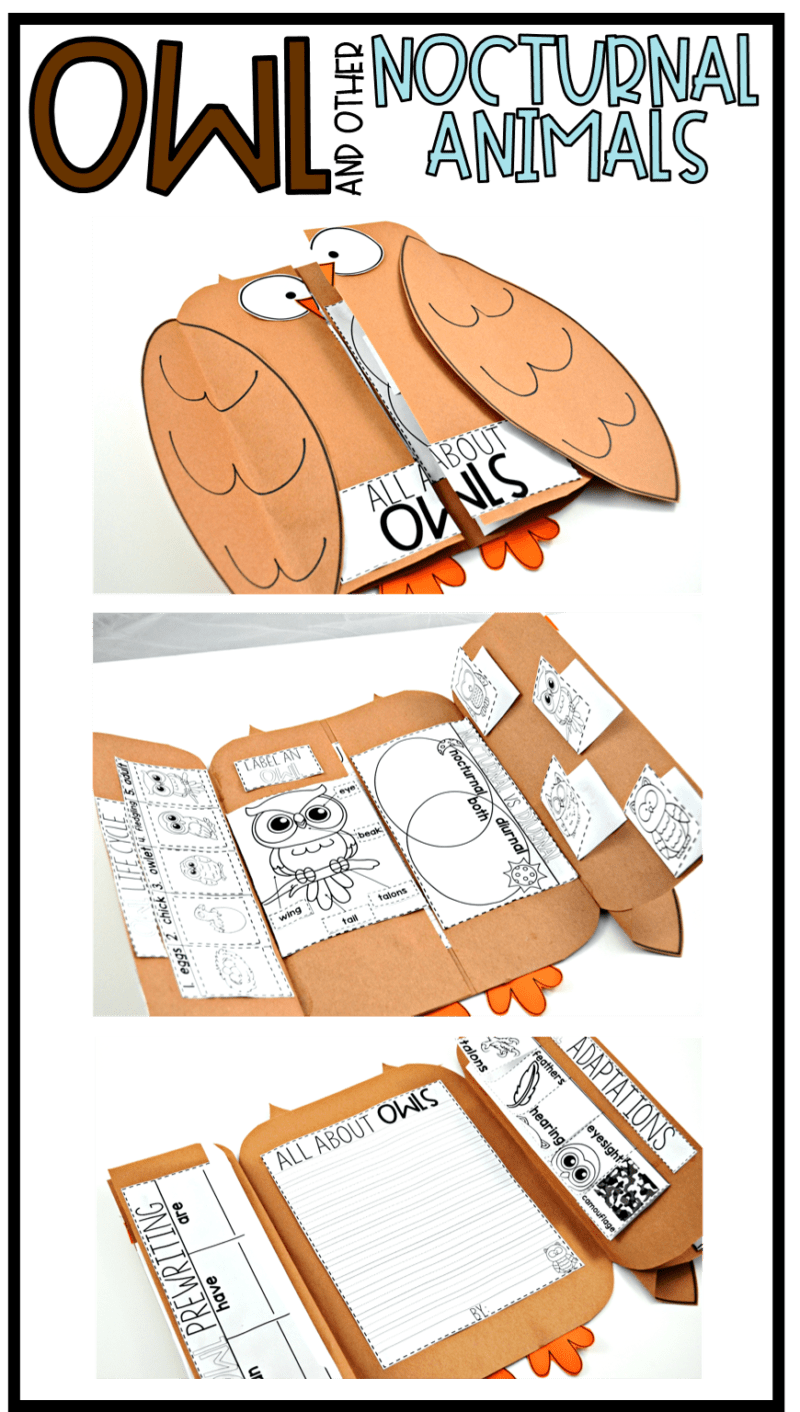 Supplies Needed
To create the owl booklet, you will need 2 sheets of 12×18 paper, white glue, scissors, and the Nocturnal Animals Product.  I make the brown construction paper booklet for students, but we work through the activities during class together.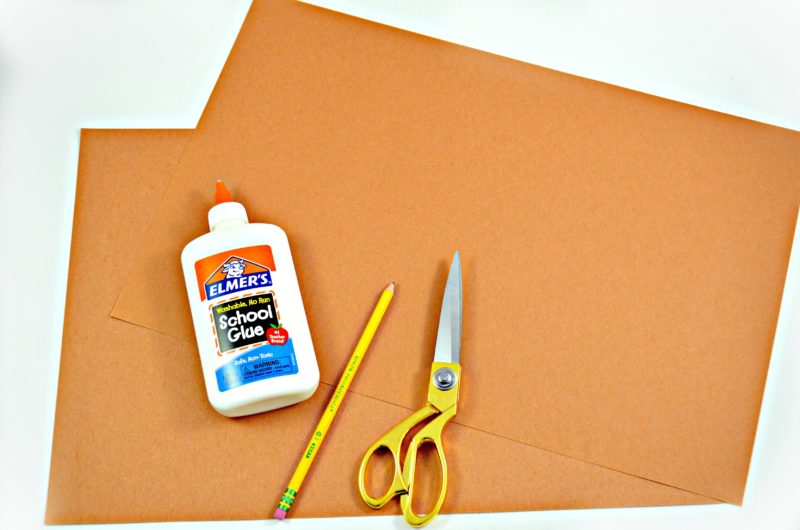 Students add to their booklet as we go.  The students' final step is adding the owl pieces to the front when the entire project is complete.   This keeps them looking crisp and clean.  I learned the hard way that spider legs, wings, and other fun accessories added to the front of these booklets become tattered and lost over time if added at the beginning.  #teachernightmare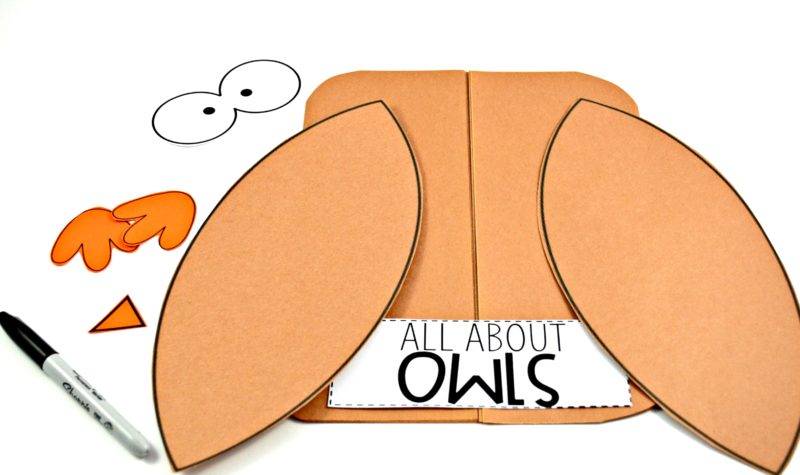 You can choose to focus on owls as your anchor nocturnal animal, but there are also templates to incorporate other nocturnal animals for the booklet.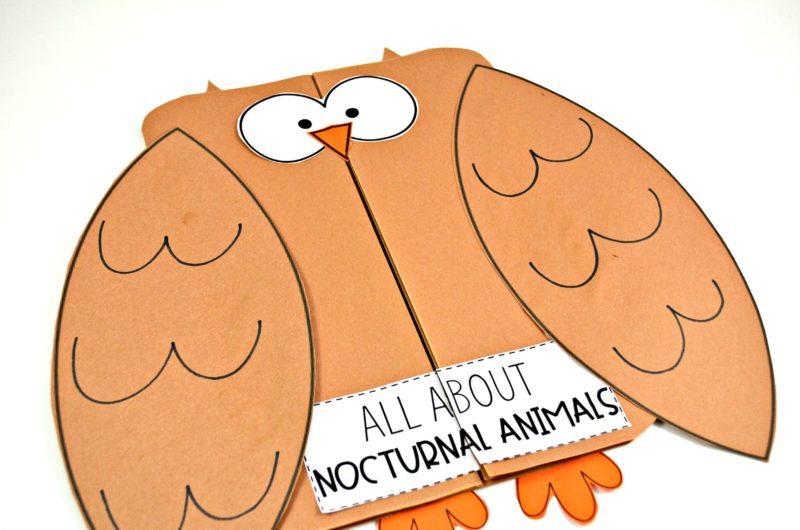 Teaching through the Booklet
What I love about these science booklets, is that they are a perfect tie in to writing as well!  I combine my writing and science time and spend about 30-45 minutes each day for a week doing these lessons. (Sometimes I take up to 2 weeks per booklet depending how in depth we want to go!)  I begin with simple owl/nocturnal library books, videos, and google jr. searches to discover about them. Just one topic per day.  For example, we may talk about comparing and contrasting one day incorporating the Venn Diagram. We apply our new learning through partner sharing, group sharing, shared writing, and working on the activities inside the book.  The next day we may talk about sequencing and tie in the life cycle.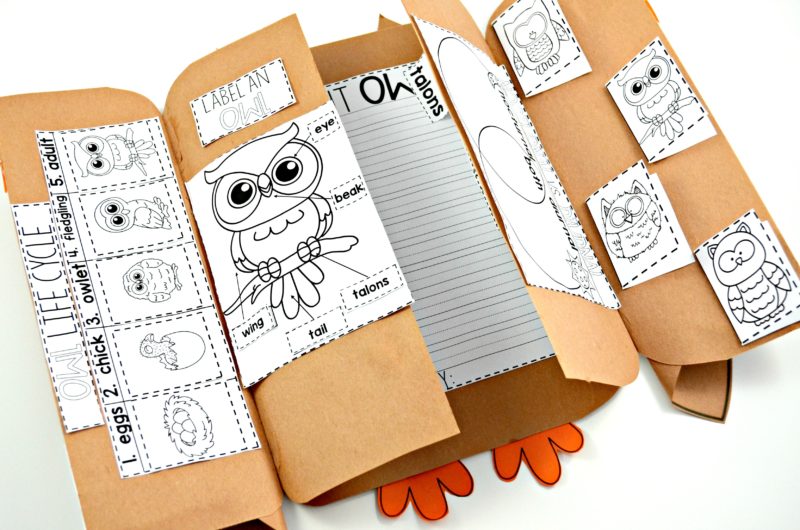 Activities Included
Owl life cycle
Parts of an owl (attributes of an owl)
Owl adaptations
Nocturnal animal adaptations
Nocturnal vs. diurnal animals
Owls can, have, are tree map
Nocturnal animals can, have, are tree map
Owl facts
Nocturnal animal facts
All About Owls writing
All About Nocturnal Animals writing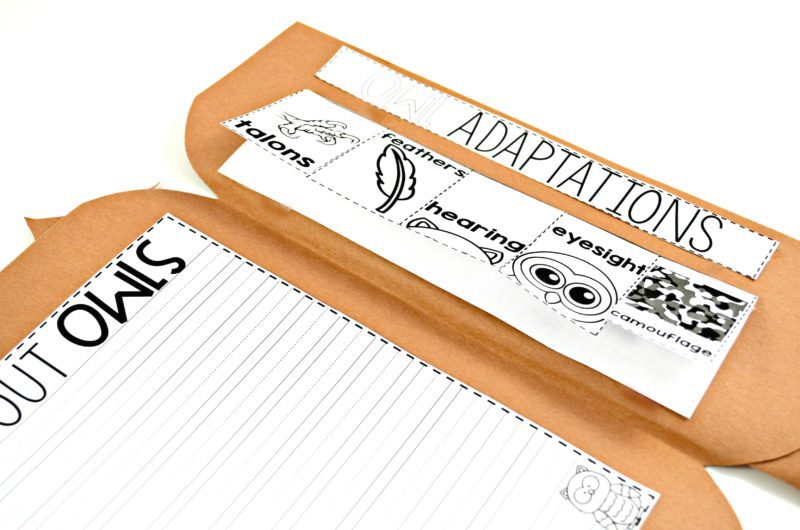 Our final activity is always a synthesis of information where students write an expository piece on our topic.  (Different writing lines included)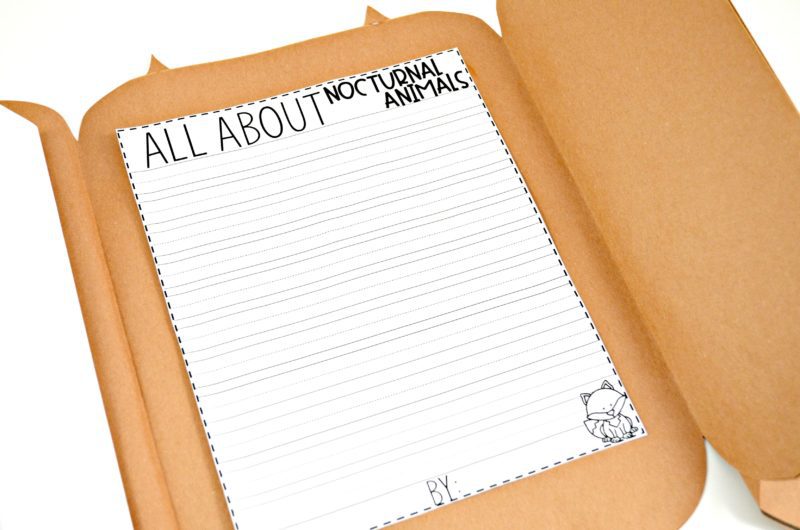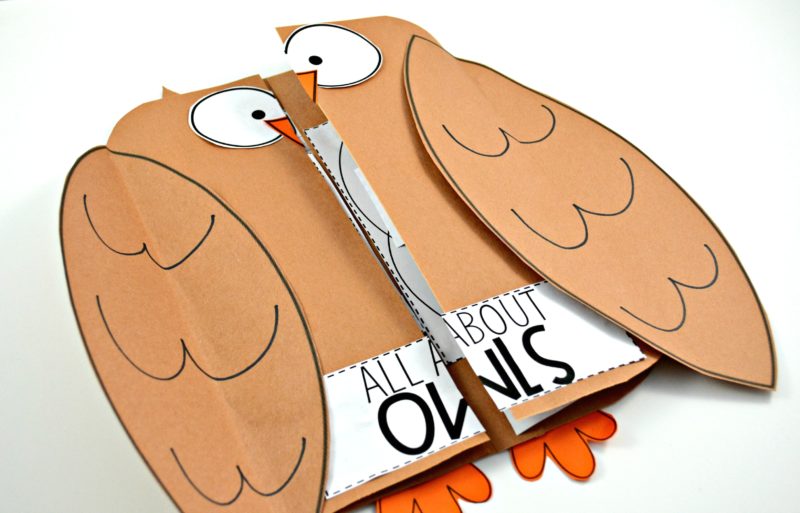 More Science Booklets
There are 16 science booklets like this one that I incorporate through the school year.  At our Author Celebration (open house) at the end of the year, these booklets are raved on by both students, parents, and administration!  After we become comfortable with the format, we find ways to work on them during independent stations when as well as during our writing and science times.  Given simple non-fiction reading, students can research, form questions, and share out information for the different topics.  You can grab the BUNDLE of all 16 booklets, or below I have linked all 16 booklets for you.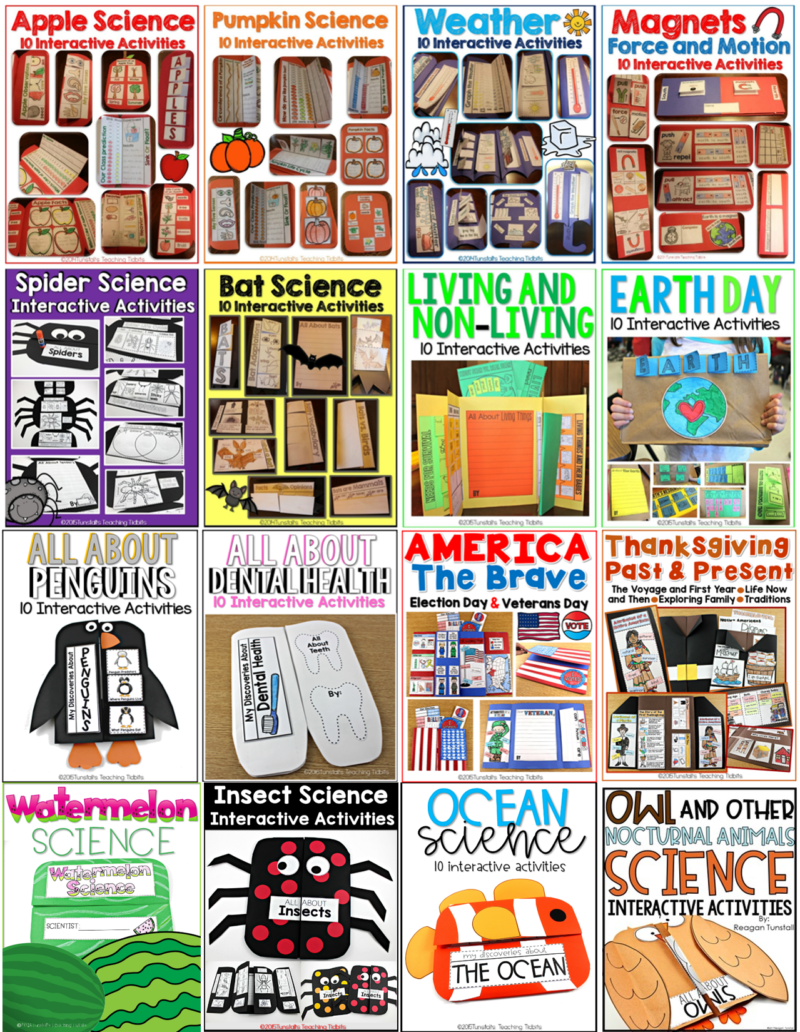 Apple Science
Watermelon Science
Pumpkin Science
Bat Science
Spider Science
Insect Science
Thanksgiving Past and Present
America the Brave
Magnets Force and Motion
Penguin Science
Dental Health Science
Weather Activities
Living and Non-Living Activities
Earth Day/Energy
Ocean Science
Owl & Other Nocturnal Animals Science