Writing Stationery All Through The Year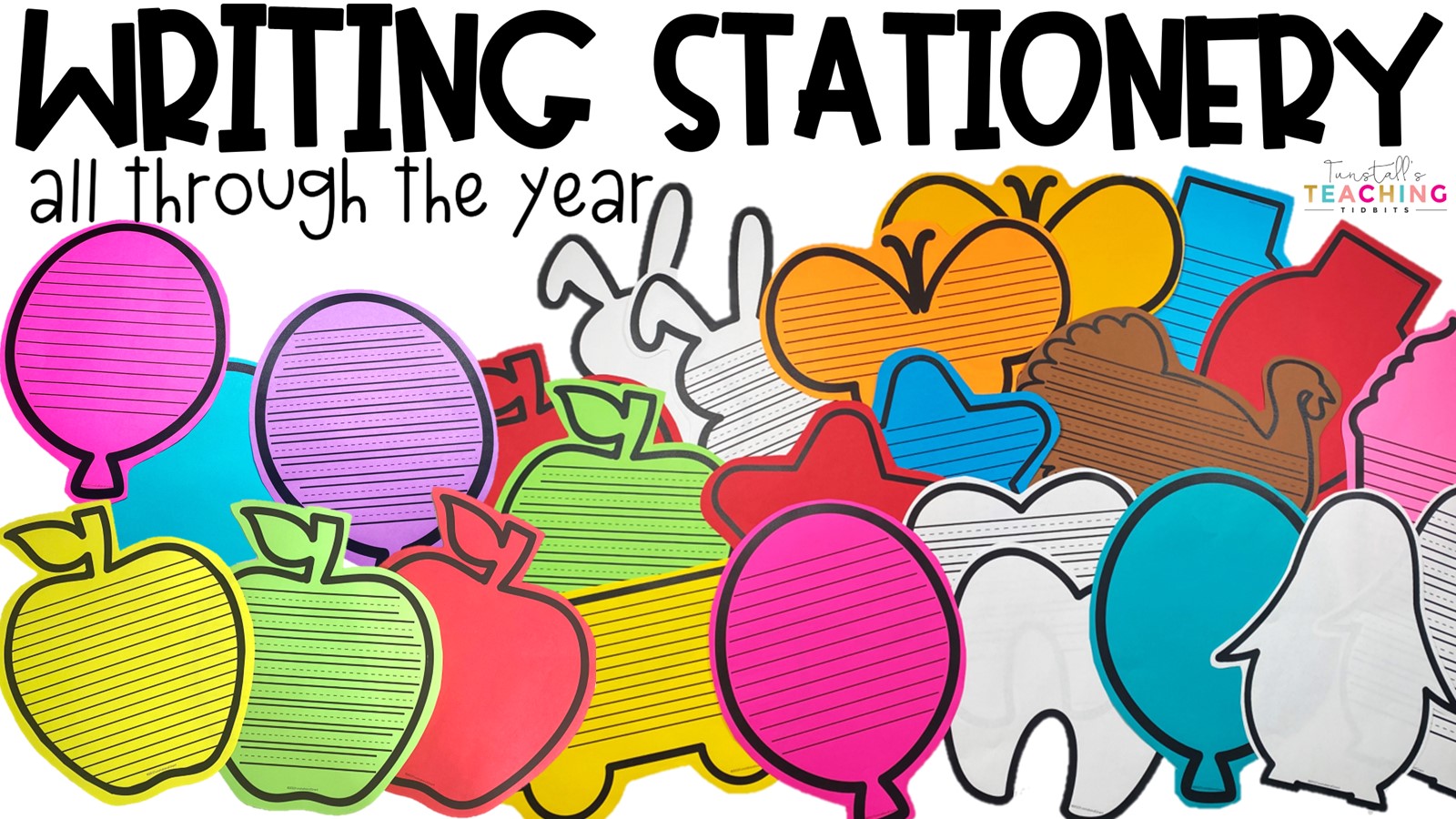 We have recently added a fun new addition to our writing resources and honestly, it's about time.  Why are the simple things sometimes the last to make happen?  I have been going through each and every file, game, manipulative, and station as I do every summer, and I came across some dated writing stationery from yesteryear.  Do you remember the paper where it fits the theme of the week or season and it has writing lines? I thought about all the ways I could use themed writing stationery and I left the cleaning and sorting and got busy on the computer.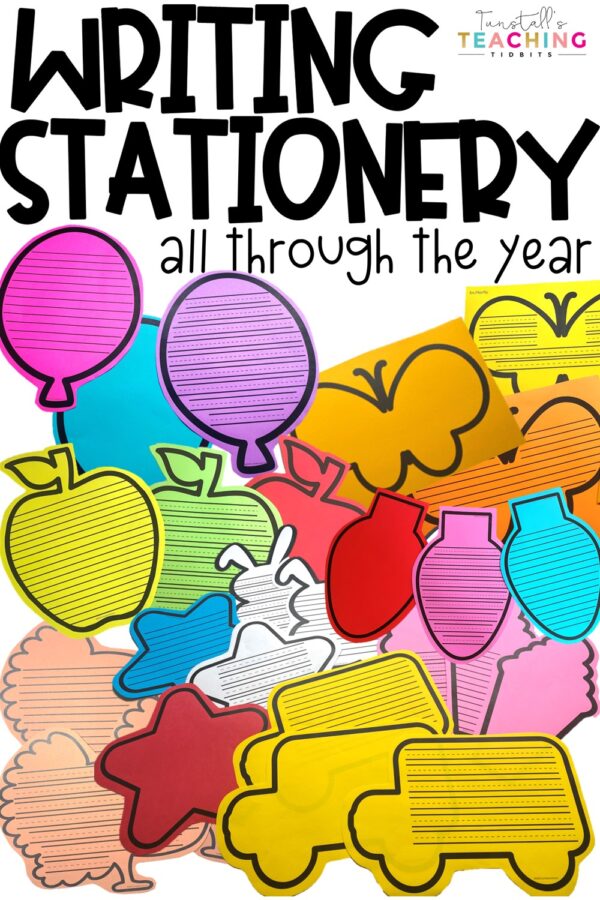 Writing Stationery All Through The Year
There's no denying the power of a good theme.  Birthday parties, room transformations, kid's rooms, classrooms, it's the magic that lights people up!  I love using that power in my workstations for reading and math through books, props, and decor.  Likewise, in the writing center, I love to put little touches each week to lure the children into a love of writing.  Writing Stationery All Through the Year easily allows me to create interest and excitement.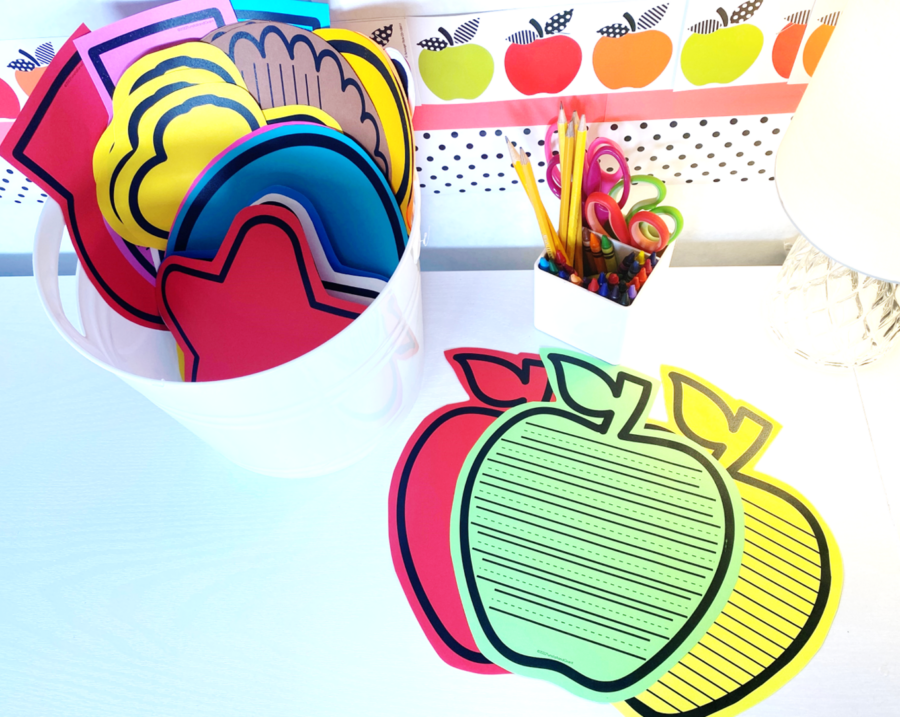 Each writing stationery template comes blank (for pictures), with dotted lines, as well as solid lines.  Copy the pages on plain copy paper or your favorite colored paper.
Ways to Use the Writing Stationery
The first reason for making the stationery was to motivate writers at the writing center, but here's a list of other ways these templates can be used!
writing center stationery
instant bulletin boards
writing portfolio entries
reading responses
writing homework
writing samples
Writing Stations Suitcase
For the entire writing station experience, I have THIS POST. I share how to keep the writing station a productive part of the Guided Reading or ELA experience!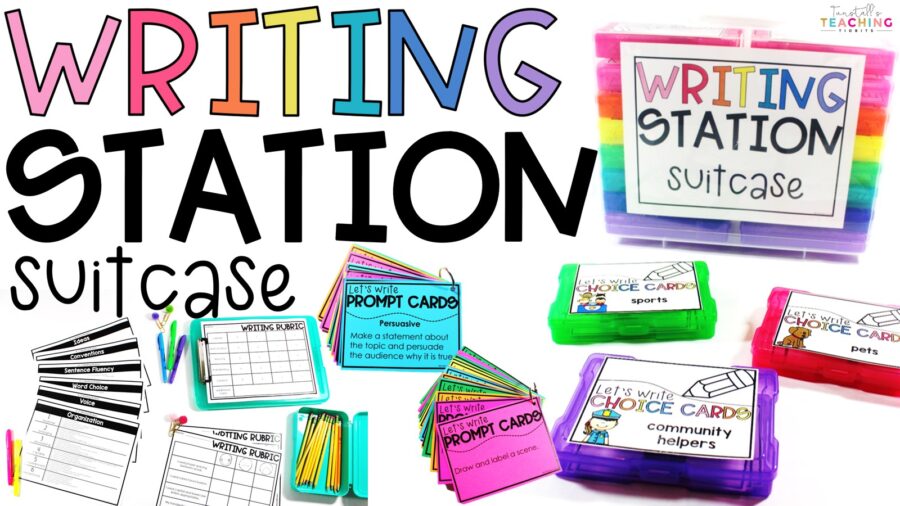 Monthly Writing Mini-Lessons
When it comes time for explicitly teaching writing, themes help motivate writers.  I love making writing meaningful through the use of seasonal topics and mentor texts.  I have writing lessons for the year for grades K-2.  You can find out more about how I conduct my writing lessons and writers' workshop in THIS POST.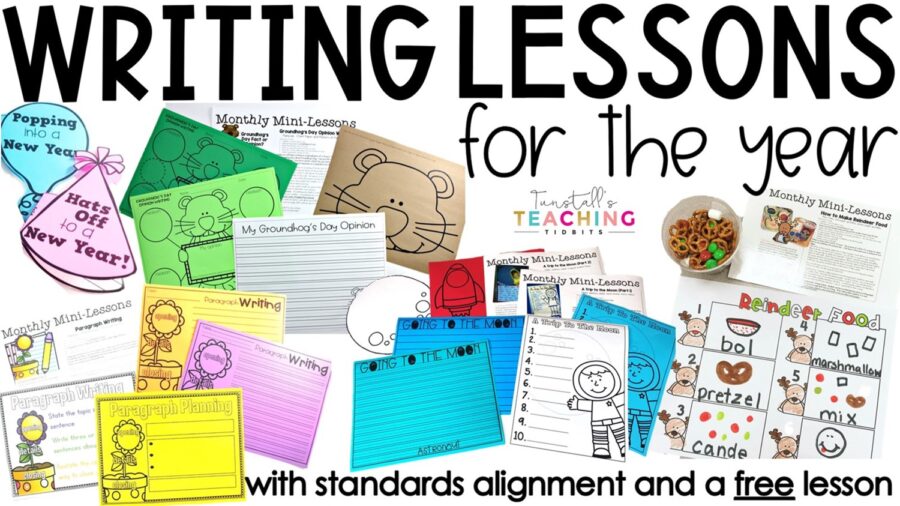 Writing Toolkit
For our upper grade teachers, we have a powerful resource too!  This comprehensive writing toolkit post shares all about getting our "big kids" writing through the year.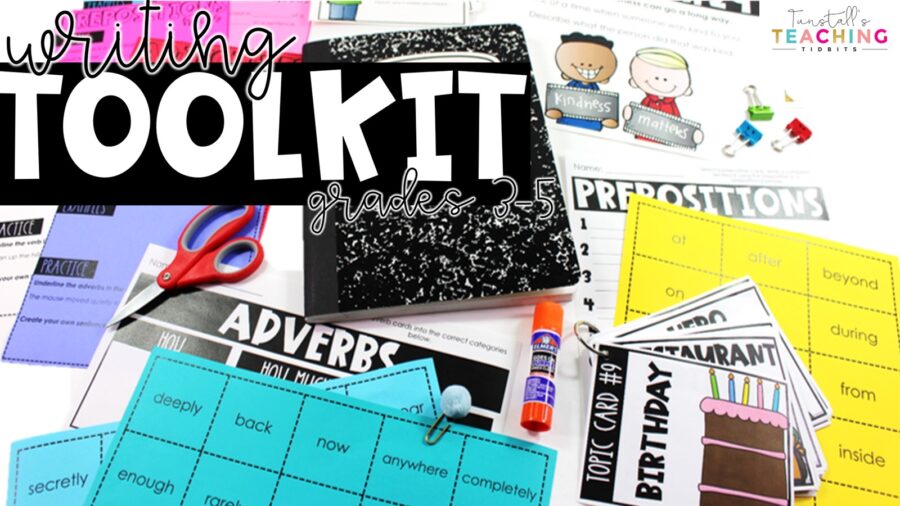 More Posts About Teaching Writing
For the full explanation of writing procedures and resources, you can visit THIS POST where I share how to create the 'write' climate.