Creating Classroom Culture for the New School Year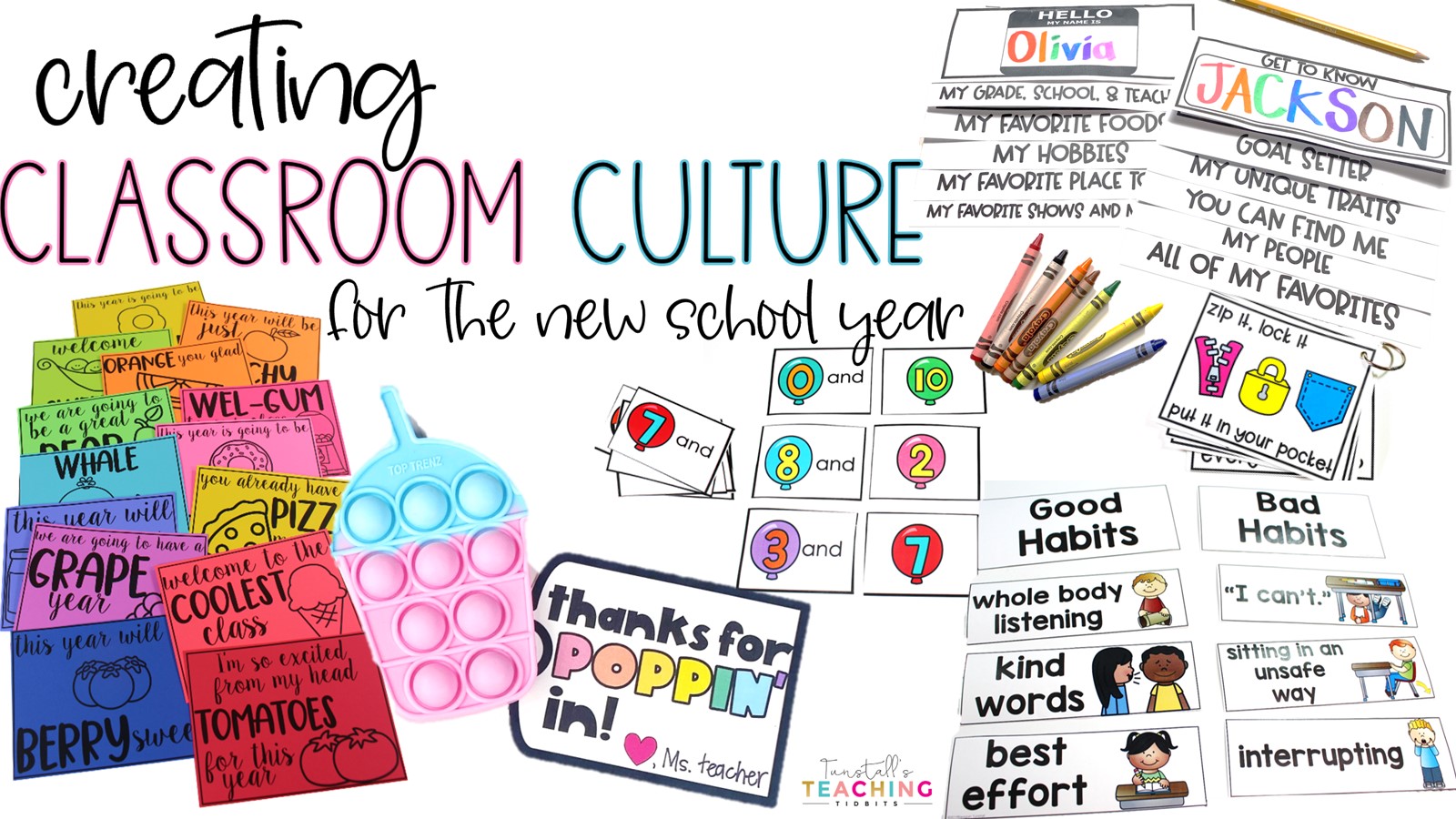 Both teachers and students experience back-to-school jitters. Thankfully, we can put ourselves and our students at ease by focusing on making an environment where everyone feels cared for and understands expectations.  At the very beginning of the school year, it is incredibly important to pour time and energy into creating classroom culture for the new school year.  Here are some of the ways we have done this over the last 24 years in the classroom.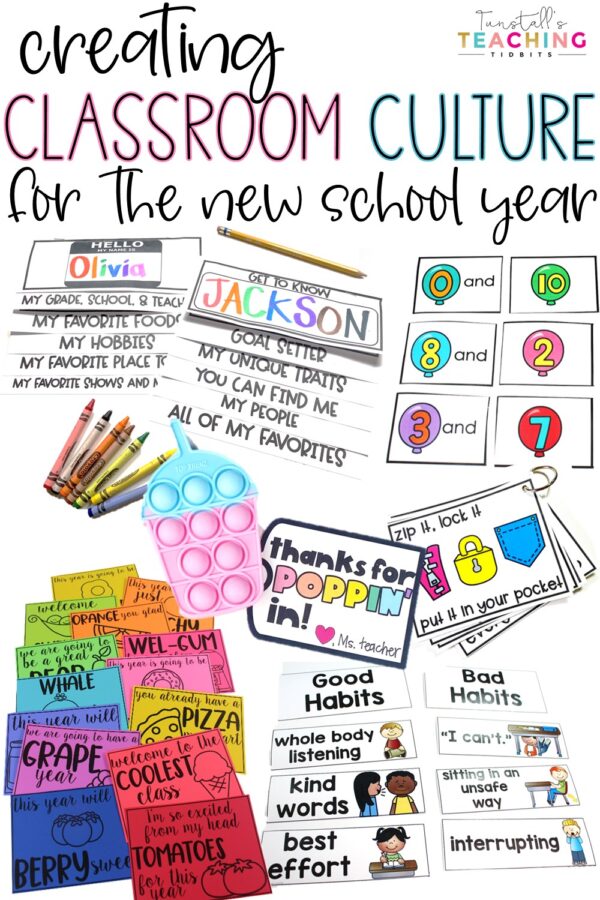 Creating Classroom Culture for the New School Year
We begin by making that first contact memorable.  During the Meet the Teacher or Back to School night, we make sure to let each student know how happy we are to have them in our class.  This can be done just by taking a moment to directly smile and talk with the student.  Another fun way to let students know they are an important part of the new class is to send out a Welcome Postcard.  Click the picture to grab the free postcards for your new class!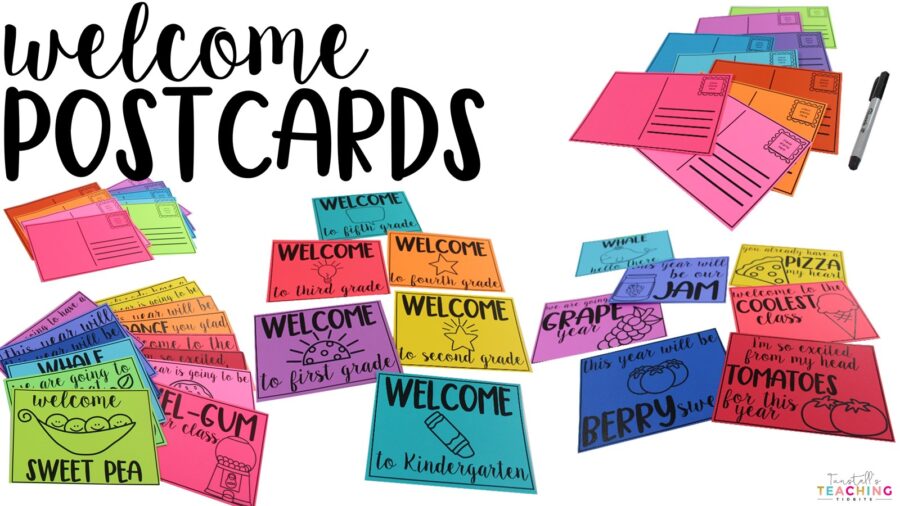 Some years I also include a little memento of fun to let students know that it's going to be a fun year of learning together. I place these on their desks or at a spot in the room where I can be sure to have a moment with each student before they leave Meet the Teacher night. Grab these free pop it labels for your students!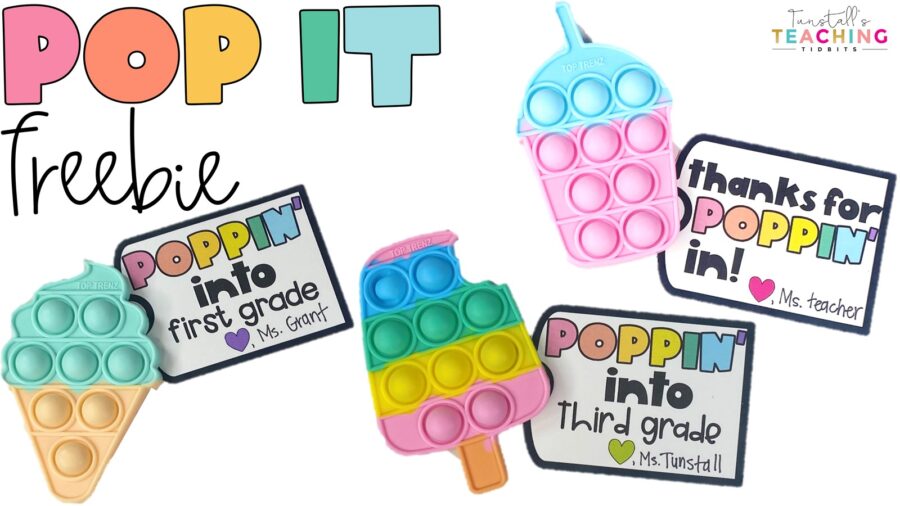 Class Meetings
Once school begins, class meetings are an easy way to establish social norms right from the beginning.  Formally calling a class meeting to discuss expectations, habits, and routines provides a standard baseline of behavior from which everyone can relate.  While dealing with our own first week jitters, it can be hard to remember to bring up everything we want to discuss.  For this reason, I like to have everything written out and ready to go.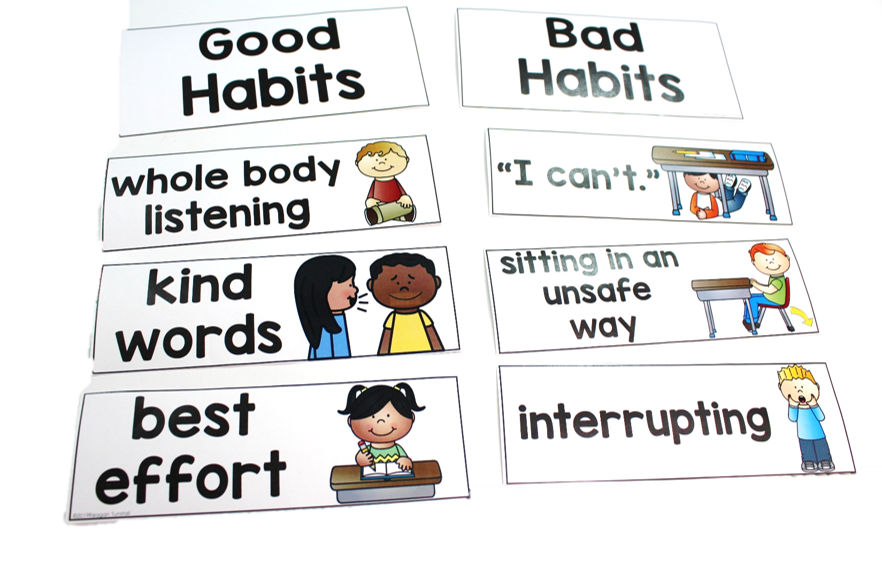 Here are seven class meetings from our First Week Favorites resource:
Rules Game (classroom rules through scenarios)
Get the Scoop! (on my new friend)
Rockin' Routines
Being a Friend
Good Habits/Bad Habits
Partner Play Procedures
Building Relationships
A big part of creating a positive classroom culture is to promote a caring environment where each individual feels safe to be themselves.  Getting to know our students is fun with these flipbooks! For our younger students, we have the All About Me Flip Up Book.  This is perfect for grades K-2.  Allowing students to reflect and write about themselves while we take an interest builds trust and relationships while also filling up those long first few days with content.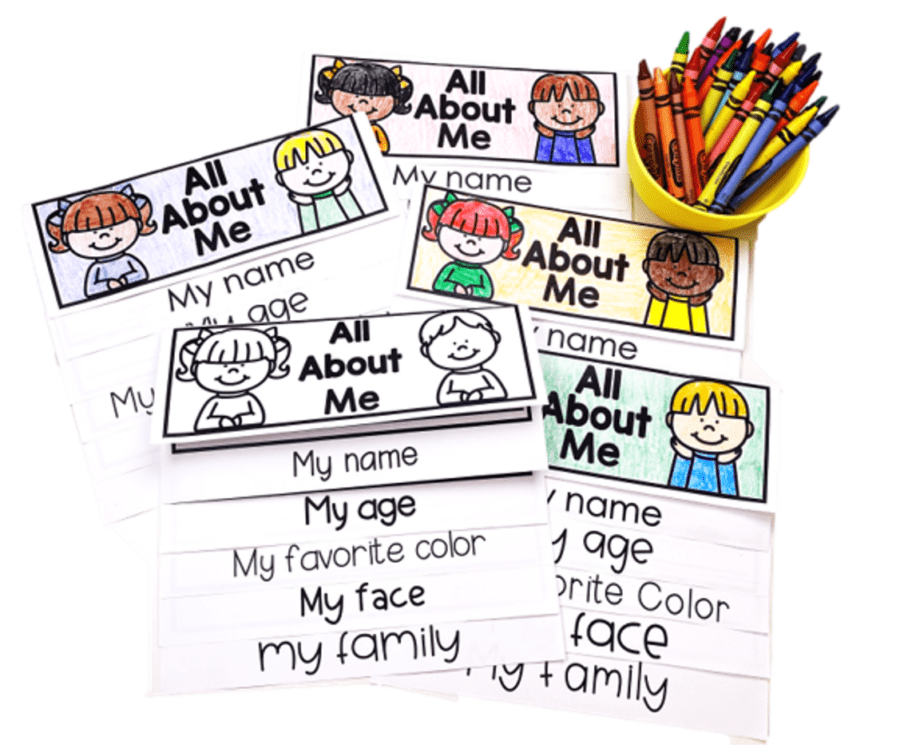 For students who are ready to write a little more about themselves, we have two 'big kid' versions called Get to Know Me Flip Books.  These are similar but go into more depth for students in grades 3-5.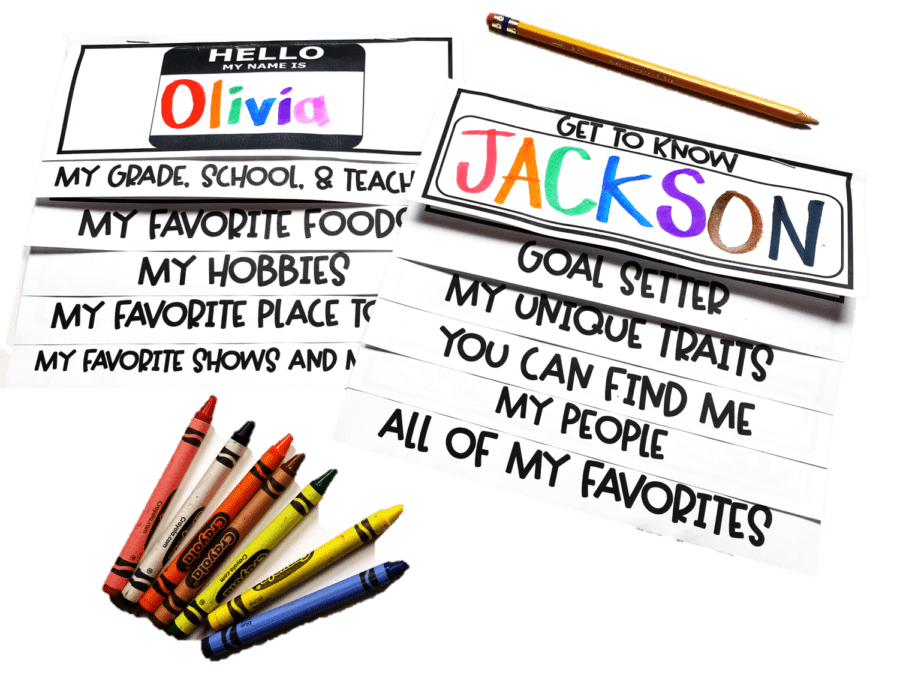 This year, a new addition to our routine is spending time responding to the book by Shannon Olsen, Our Class is a Family.  This unit targets first and second grades.  There are reading response activities, anchor charts, a class banner, and another all about me half-sheet booklet. My favorite part of this little unit is the class meeting scenarios.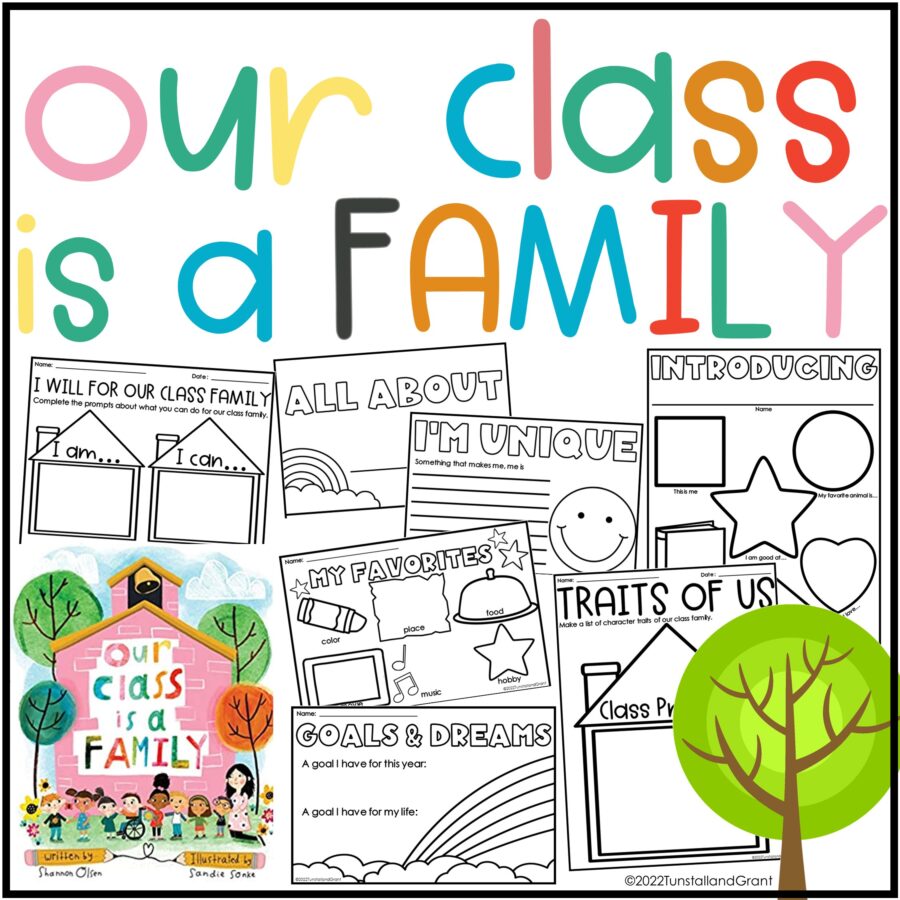 Responding to Classroom Cues & Signals
Classroom callbacks are a technique that teachers use to get the students' attention in a quick and fun way. This tool is helpful because it is an easy, fun way to grab attention without having to repeat yourself.  In this post, we are sharing 20 free classroom callbacks.  Establishing signals and responses is key for grabbing student attention and keeping 25 learners on track.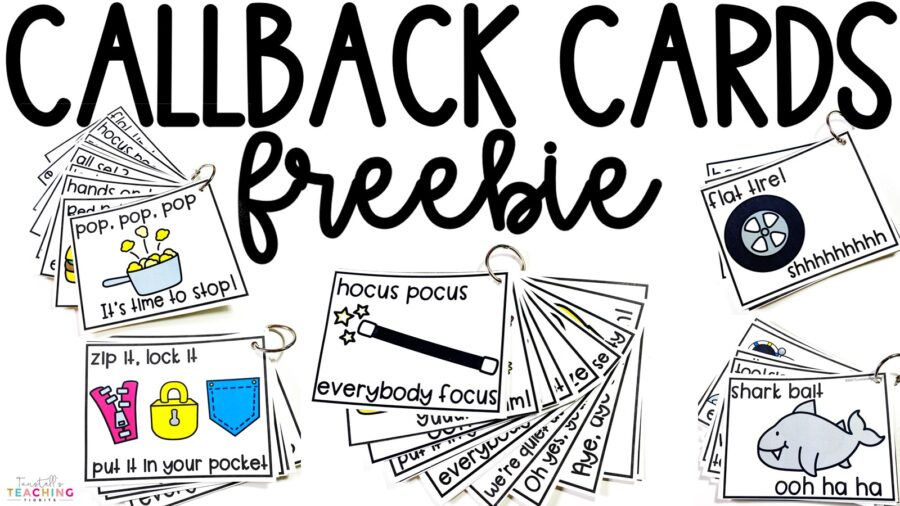 Promoting Academic Sharing
Cooperative learning is an approach that aims to organize classroom activities into academic and social experiences.  Putting students into pairs, triads, group pairings, and other forms of grouping allows for students to work cohesively as a team, where everyone benefits.  In fact, the benefits of cooperative learning are endless.  Here are just a few of the many: higher achievement, increased retention, positive relationships with a wider circle of friends, greater intrinsic motivation, greater social support, more on-task behavior, and better attitudes.  We are social creatures by nature, so allowing students to work cooperatively in groups gives them the opportunity to be social in a controlled environment. Read more in detail about the different ways we do this HERE.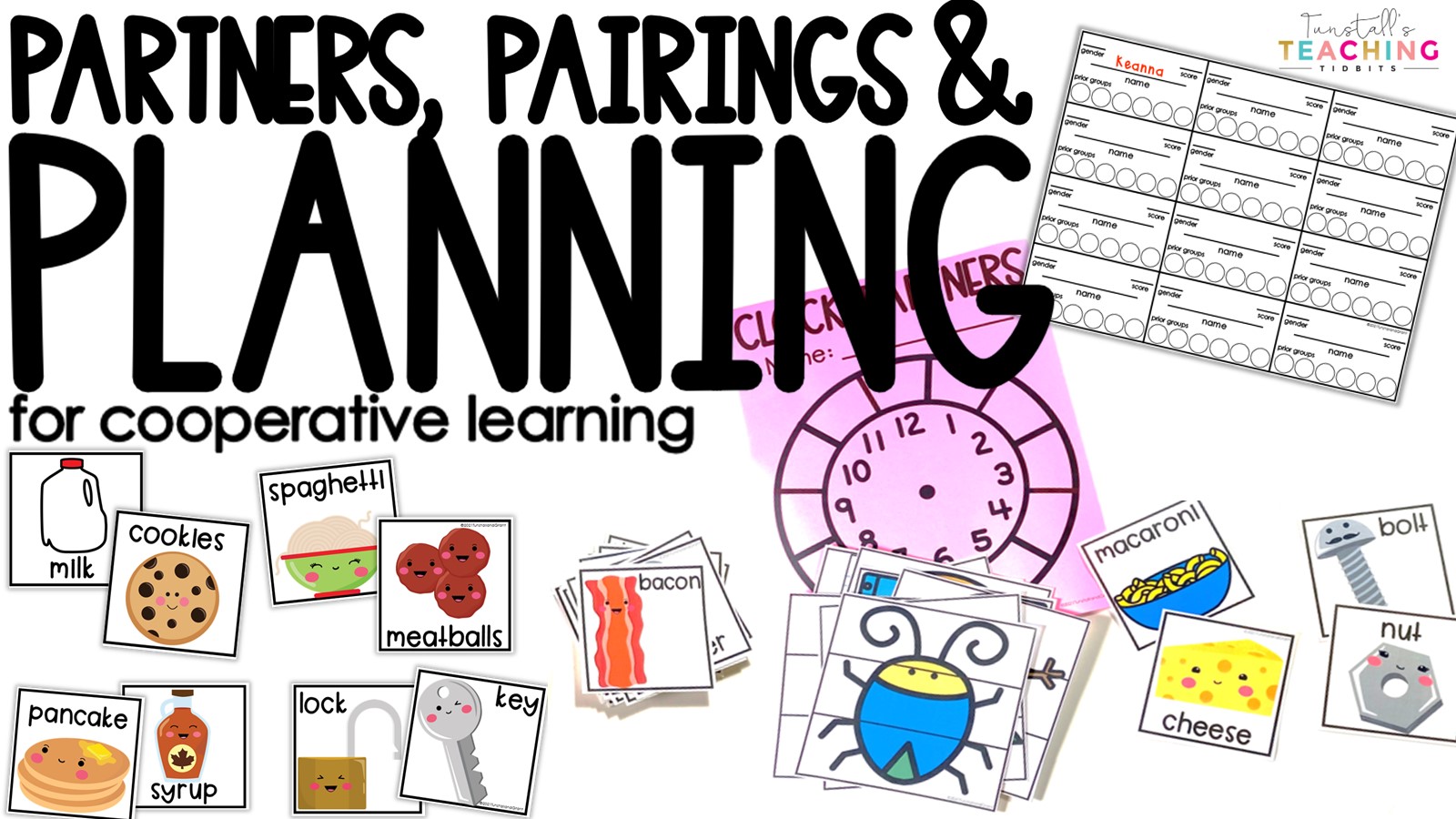 For math-focused discussions and pairings, we also created Mix and Match Math cards.  Students take a card and mingle the rug or room to find their partner. This helps students get comfortable working with many different people and allows them ease in matching up for partner activities and review math concepts while doing so. It takes the fear out of "find a partner" if they do not know very many students in the class. Plus it allows for simple math calculations or thought processes. A win-win!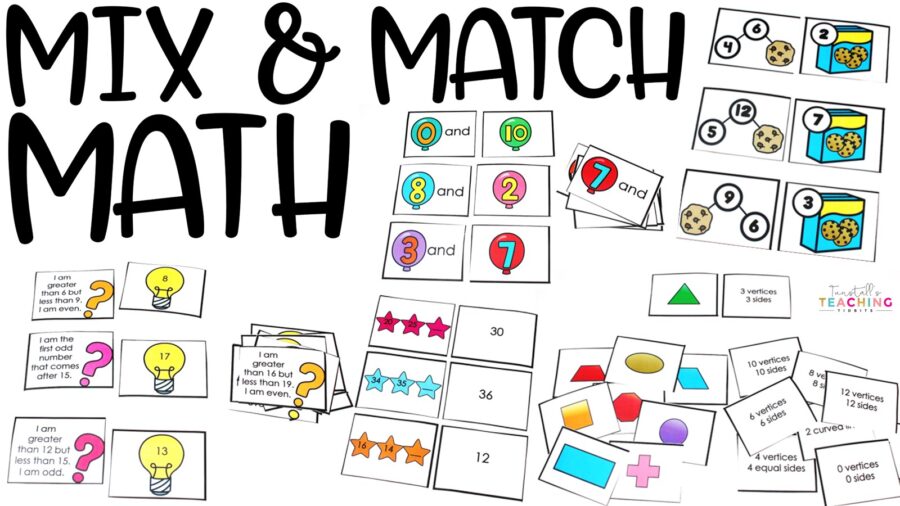 First Week Fillers
The first week of school feels like one of the longest weeks of the year.  This is mainly because all of the normal routines and procedures are not yet in place.  This training time leaves us with all sorts of disjointed time to fill.  Read alouds and quick and simple skill pages help round out the first week.  Playing some calm instrumental or piano music and passing out a simple skill page can help center our students and bring calmness to the room.  As the teacher, we talk 90 percent of the first week giving out directives and teaching routines.  This is very taxing on us.  Short simple skill pages come to the rescue and allow us the time to gather our next class activity.  The First Week Favorites resource is packed with stand-alone skill pages as well as response activities to the lessons already being taught in the unit.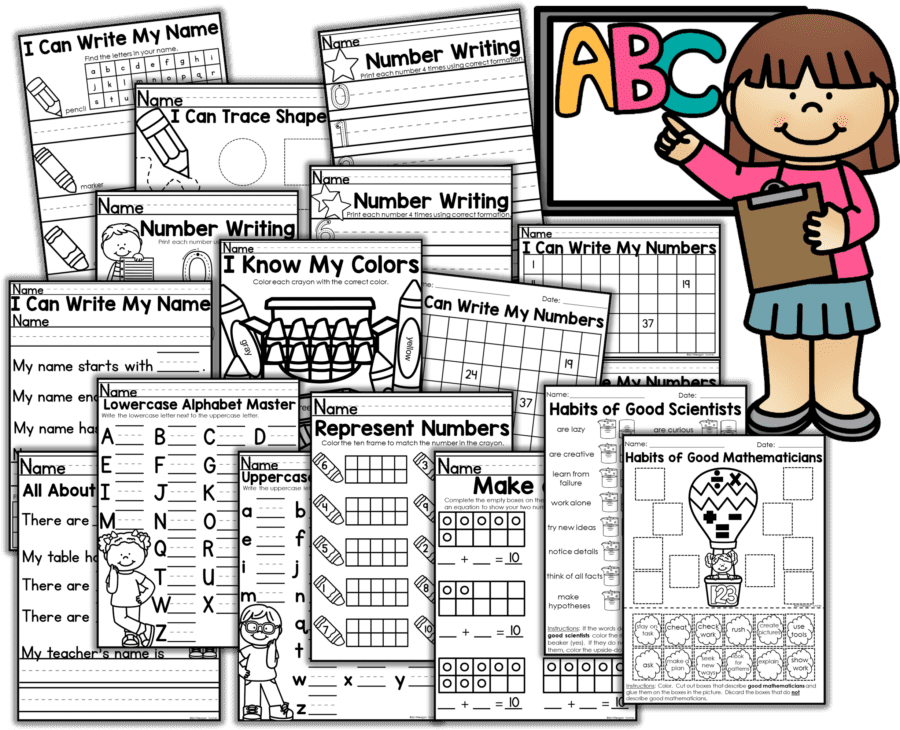 Read Alouds for Creating Classroom Culture
Here are some read alouds to promote positive classroom culture.  Each is linked to Amazon.





Class Meetings Ideas
To continue the first week fun, here's a post that goes more in depth with what we do for class meetings.  We hope you have found a few new ideas to help make this new school year your best yet!