Memory Keepsake Book Freebie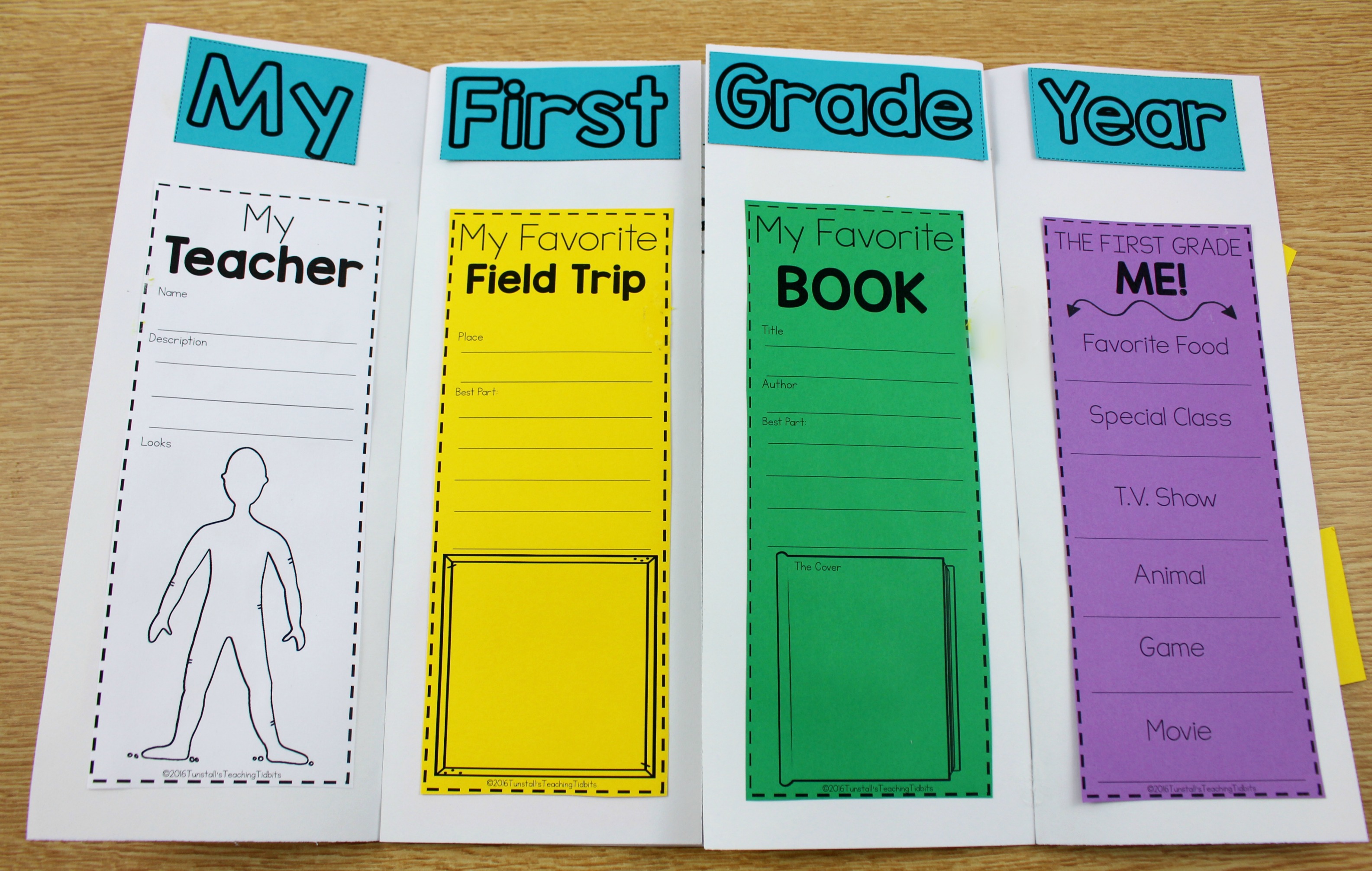 The end of year frenzy is on the horizon.  Students have heaps of treasured accomplishments and memories all threatening to make you come undone in a matter of weeks.  You know that last day of school ugly cry.  Every year we strive to make memories with our students and show their parents just how far they have come during their time with us in our classrooms.  Whether you have an open house, parent night, or special themed end of year celebration, I wanted to share a free memory book keepsake that might help you in your time of crazy  need.  Using my favorite Astrobrights Papers helps me turn something ordinary into a treasured first grade keepsake!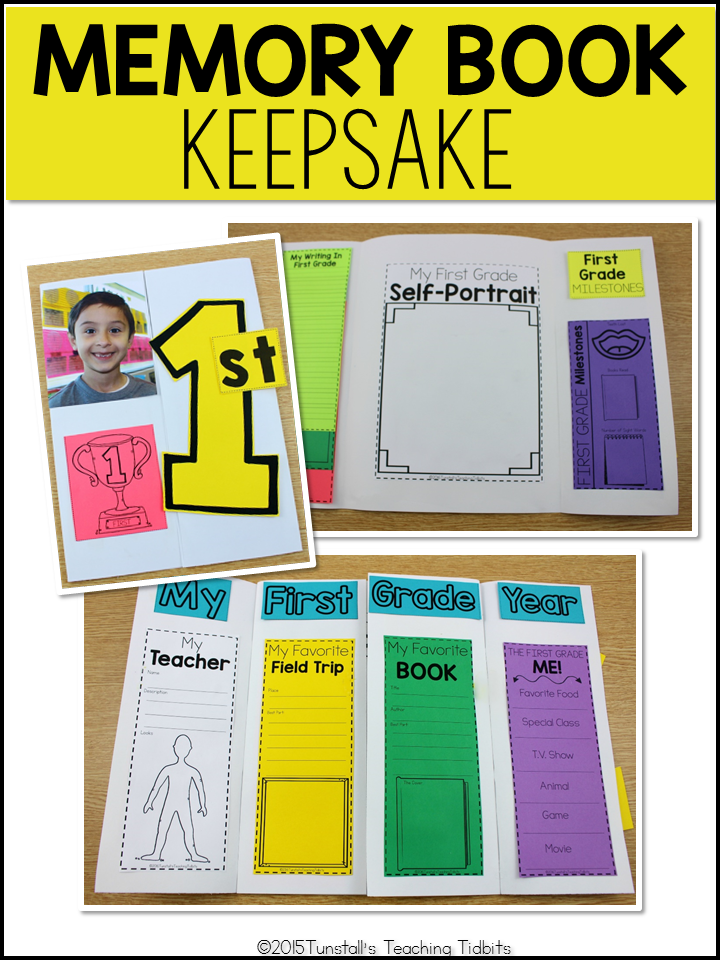 For this free memory book, I used two white 12×18 pieces of construction paper, and my favorite various colors of  Astrobrights Paper.  I am really crushing on  Solar Yellow, Gamma Green, and Planetary Purple lately.  The great part about this fun keepsake is that you can make it with any colors of your liking!
The Keepsake
After you fold and glue your two large pieces of construction paper , (directions in the download) You can have students put a  toothless grin picture on the front cover with these fun first grade titles.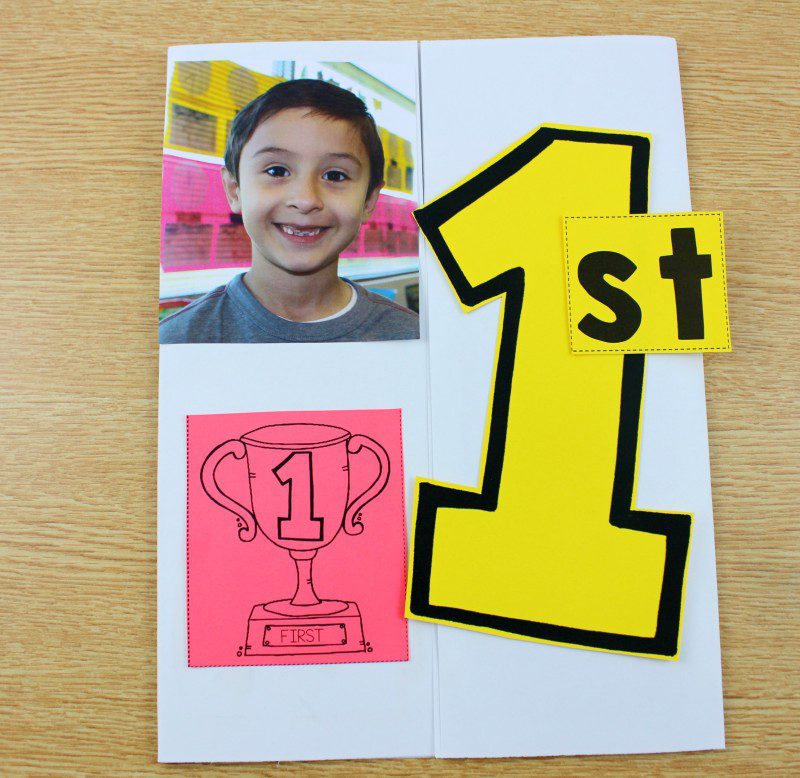 When students open the top two flaps, there are 4 sections of paper to fill.  You'll have more choices than space so pick the moments that work for your class! This type of activity is great to have students work on each day in the writing center or in the afternoon when it's time for some music and independent writing!  #musicsoothesthechaosofspring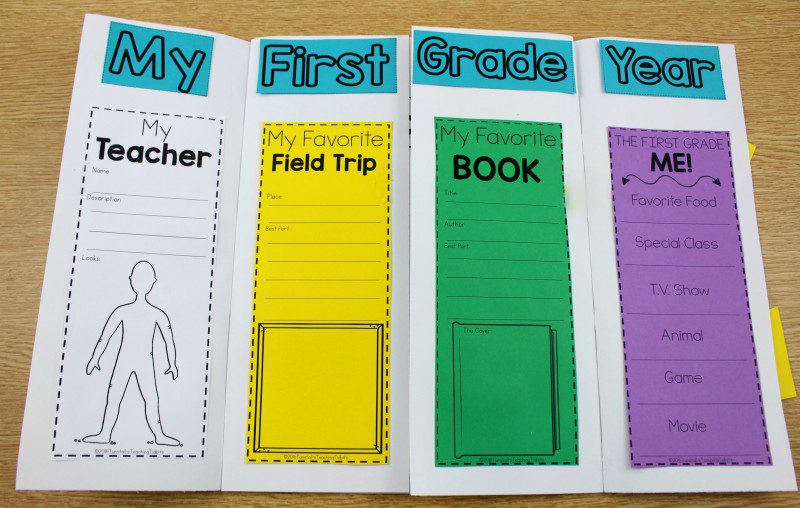 Here's a better peek at these fun activities!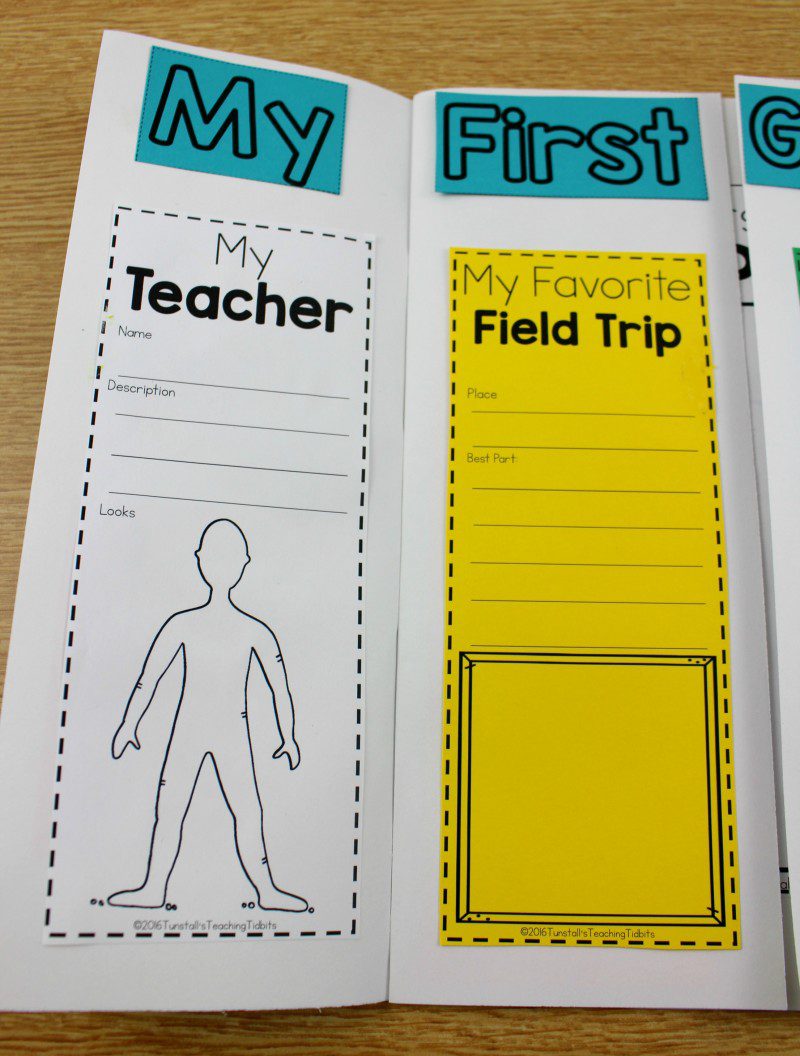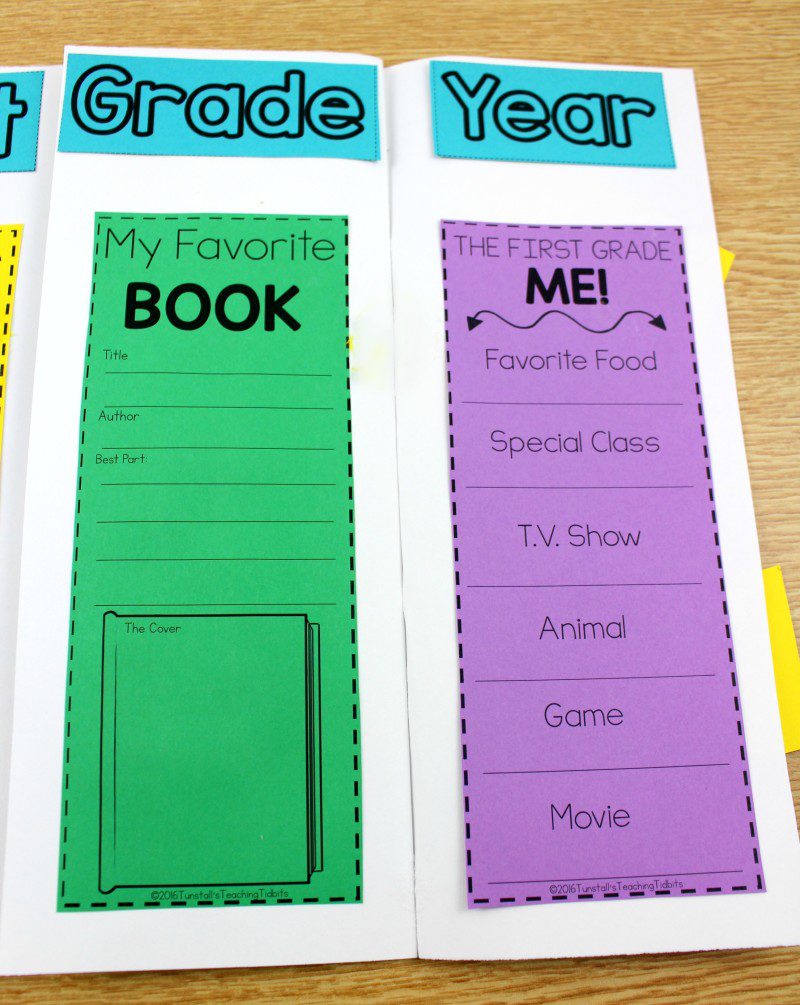 Next students can layer on more prompts or just pick the one that you want the most.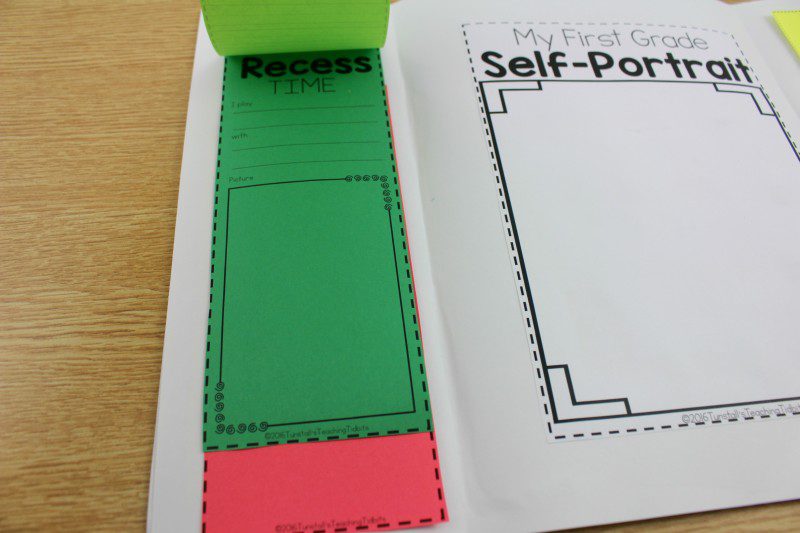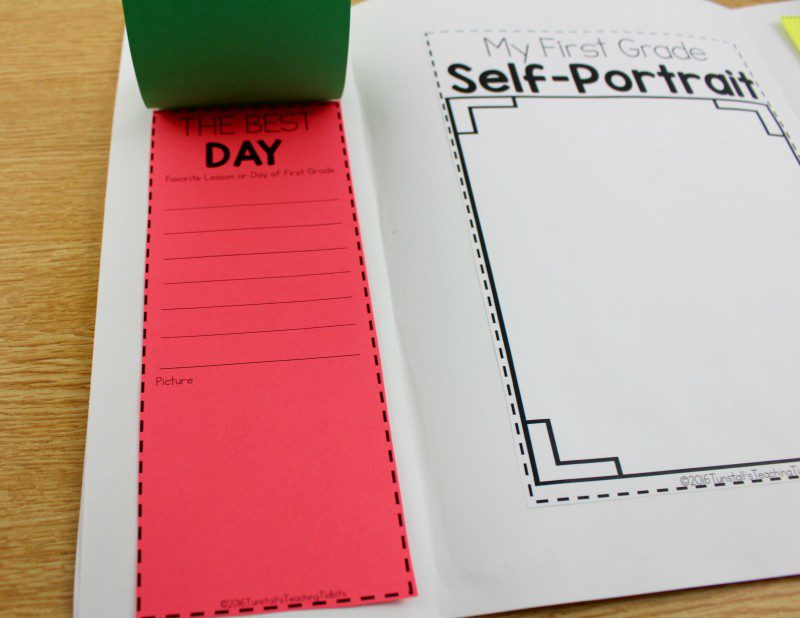 As a fun comparison I love to have students draw a self portrait.  We start the year with it and we end the year with it.
Isn't it so amazing to see the difference a year makes?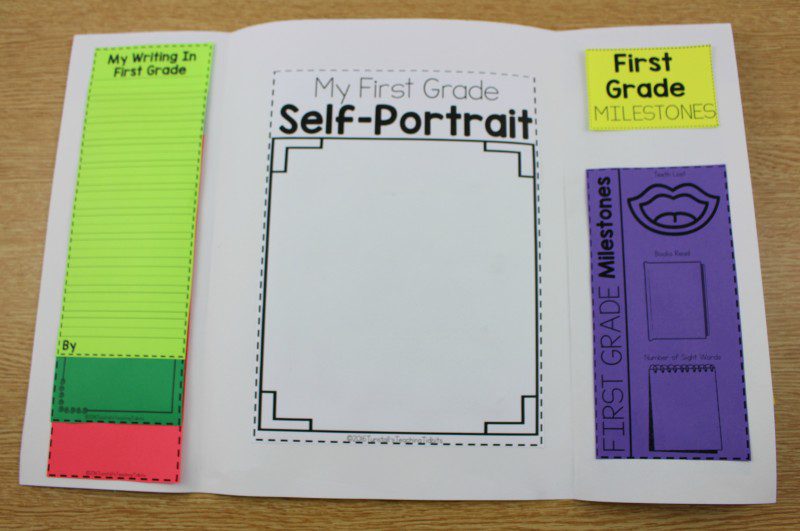 If you track things and want to share that info, this is a fun little side note!  Students write the number of teeth lost in the mouth, the number of books in their book log, and the number of sight words they read in first grade.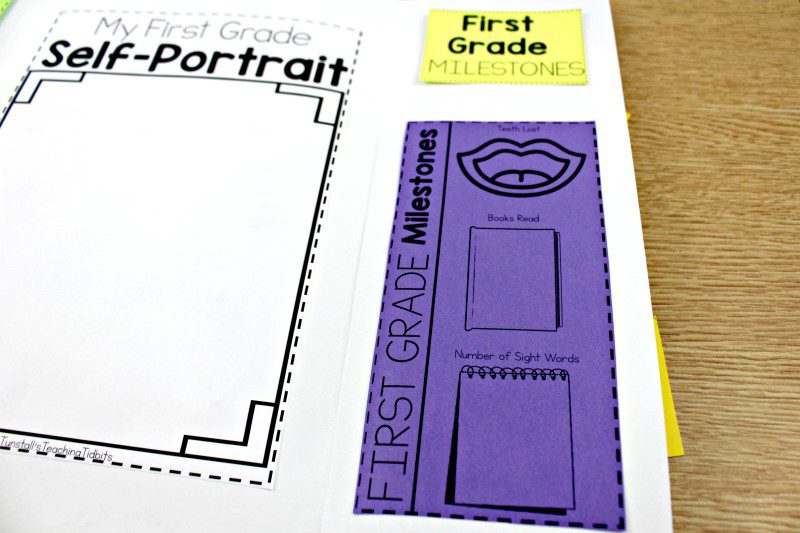 Grab this free keepsake by clicking the picture below!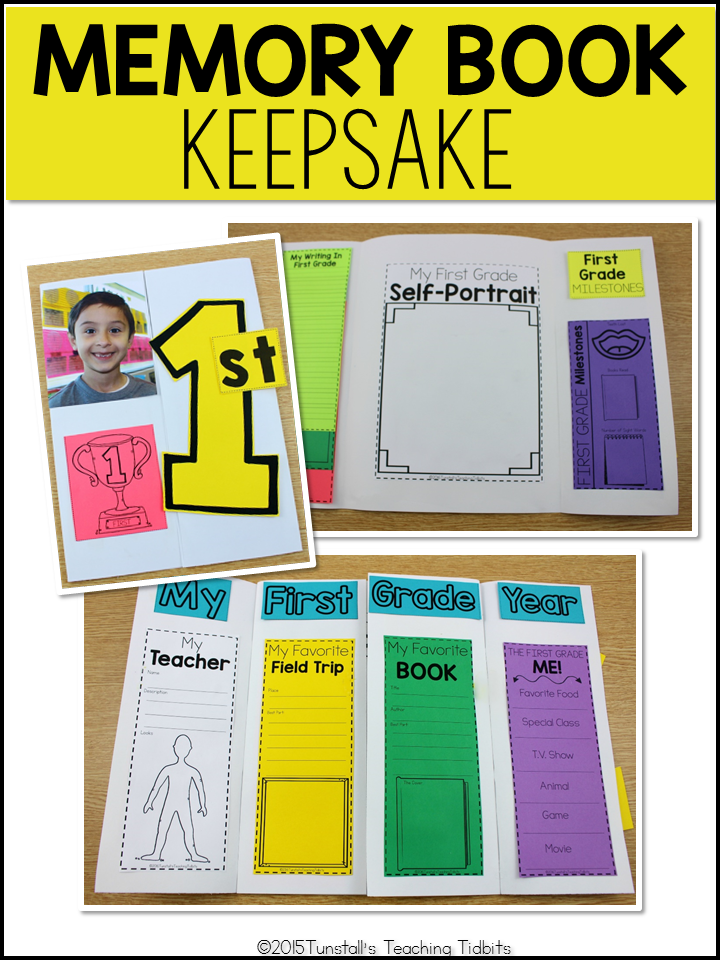 To see last year's end of year celebration, and even more Astrobrights Paper crafts and writing check out THIS POST!