Navigating November: 8 Must-Have Teacher Resources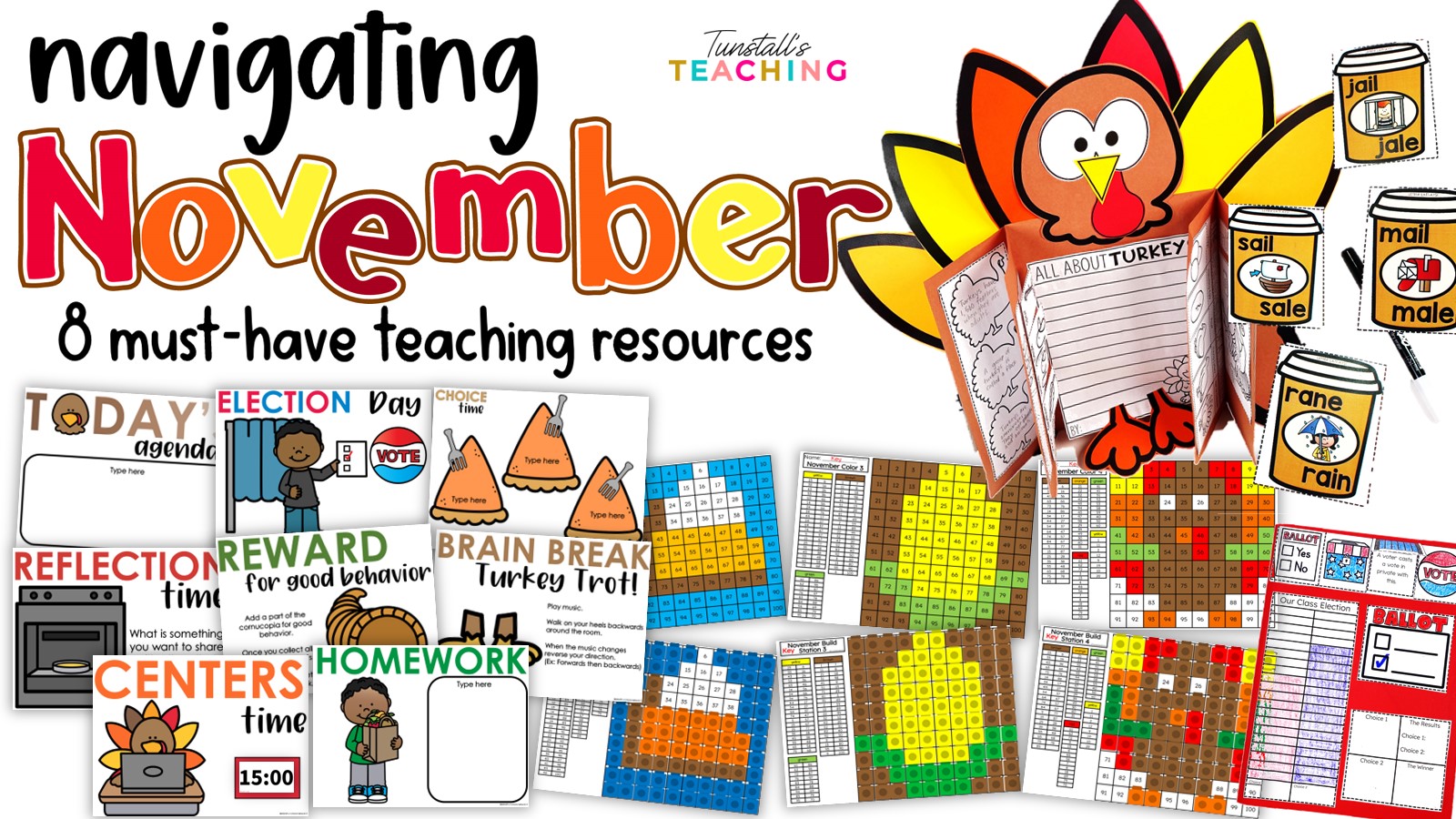 Let's feast on a bounty of teaching resources for November. Each resource hits on different subject areas and standards, creating a cornucopia of content to make November inspiring for teachers and students. Plus, if you make it to the end of this post, Navigating November: 8 Must-Have Teacher Resources, we have a free Cornucopia Glyph just for you!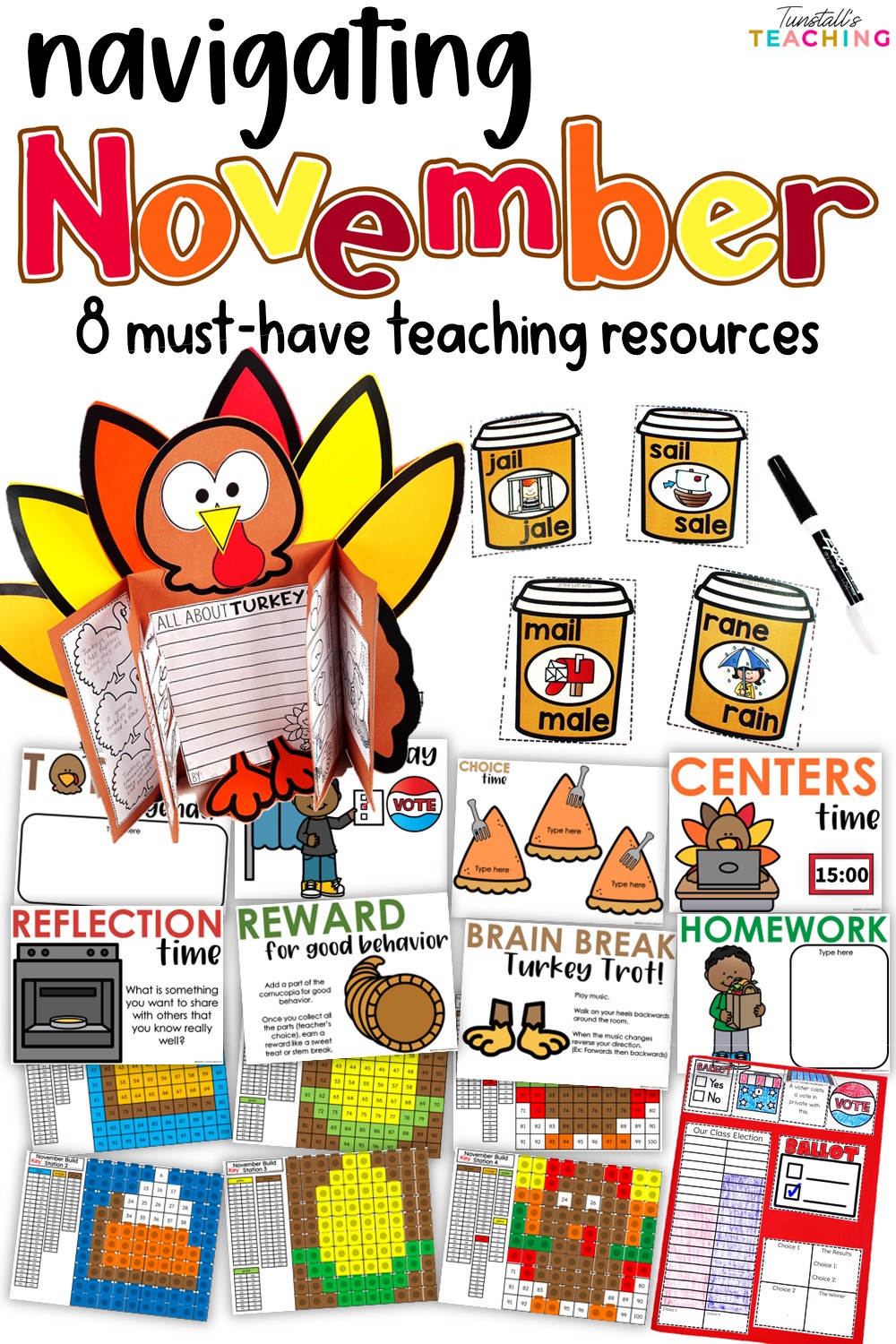 Navigating November: 8 Must-Have Teacher Resources
Below you'll find a buffet of resources to round out your month of learning. Gather your little turkeys for all sorts of exciting and inspiring learning this month.
November Resource 1: November Slides
Our Monthly November Slides provide structure to each day in the most fun way! Open the file, and your classroom is full of seasonal flair while you manage your day, set behavior goals, provide direction, and manage each subject area. Brain breaks have never been so easy or fun! This resource has over 50 slides to manage each day in November.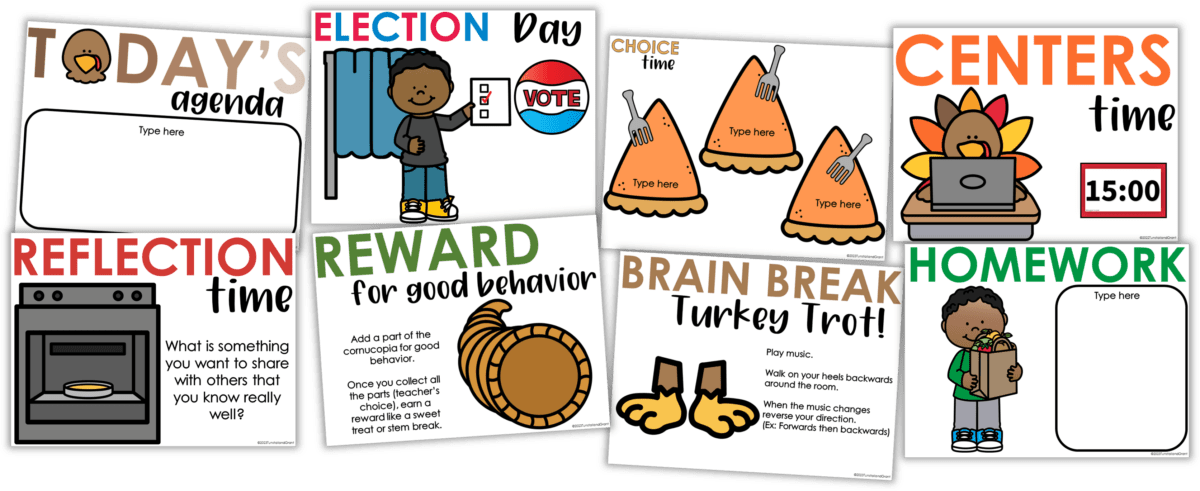 November Resource 2: The November Lit Kit
Our November Lit Kits for grades K-2 match standards to seasonal fun making all things literacy hands-on and ready to teach. You'll instantly have teaching slides or posters, comprehension pages, hands-on ELA stations or small group activities, lit log entries, and all of the I Cans to post. Whew we've tackled all of the ELA activities for the month so you can focus on the students!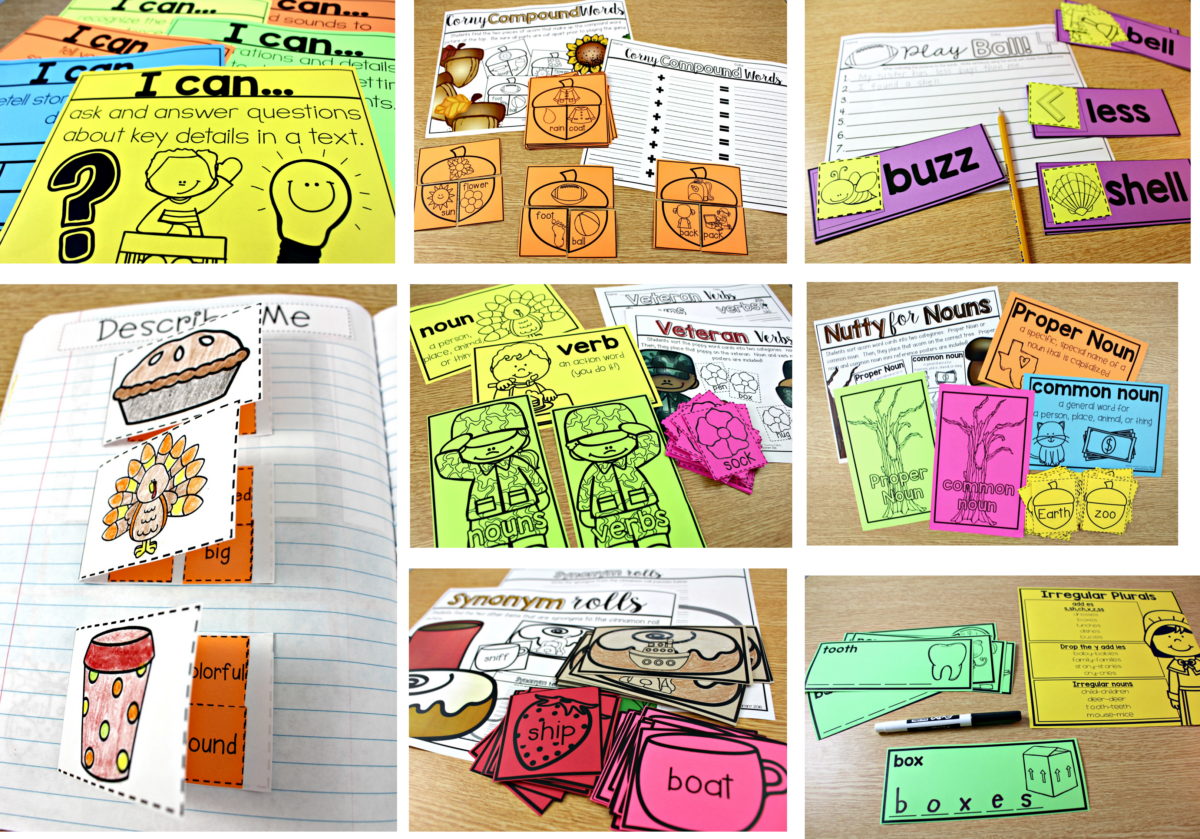 November Resource 3: November Pages
Our newest resource of the month, November Pages, provides over 50 math and literacy skill pages. However you may need to use them, they are smart, cute, and standards-based for grades K-2.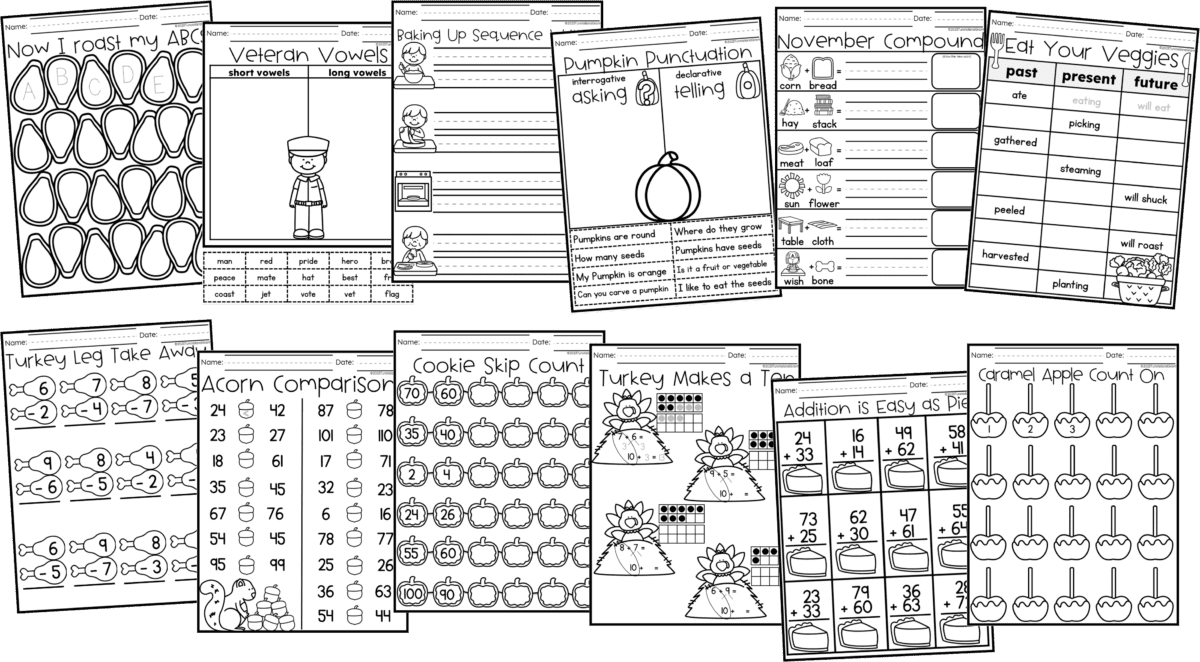 November Resource 4: Fall Math and Literacy Centers
Our Fall Math and Literacy Centers have 12 math and 12 literacy stations with a fall theme. We love to use these all season as small group support and out at student workstations. Below you can see a sample from second grade. These are available in grades K-2. Learn more about Math and Literacy Centers Fall here.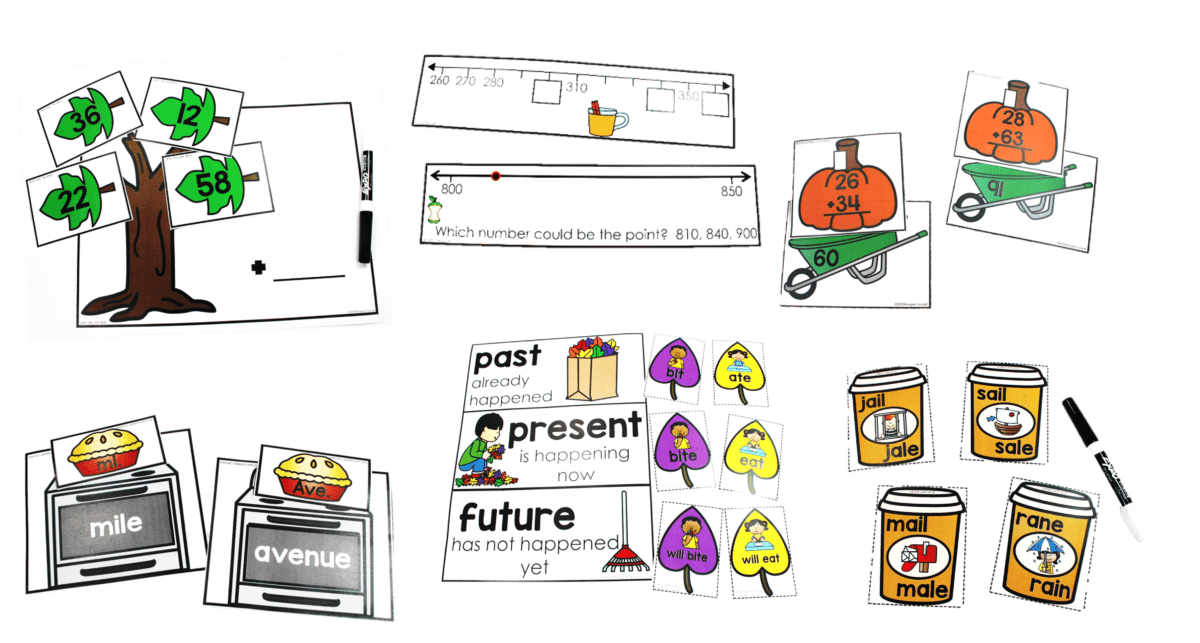 November Resource 5: November Writing Lessons
November Writing Lessons focus on using voice and word choice. In these adorable writing lessons, students can organize writing, create rough drafts, and finalize their work with the cute templates for a polished piece. Every lesson has varied templates to fit K-2.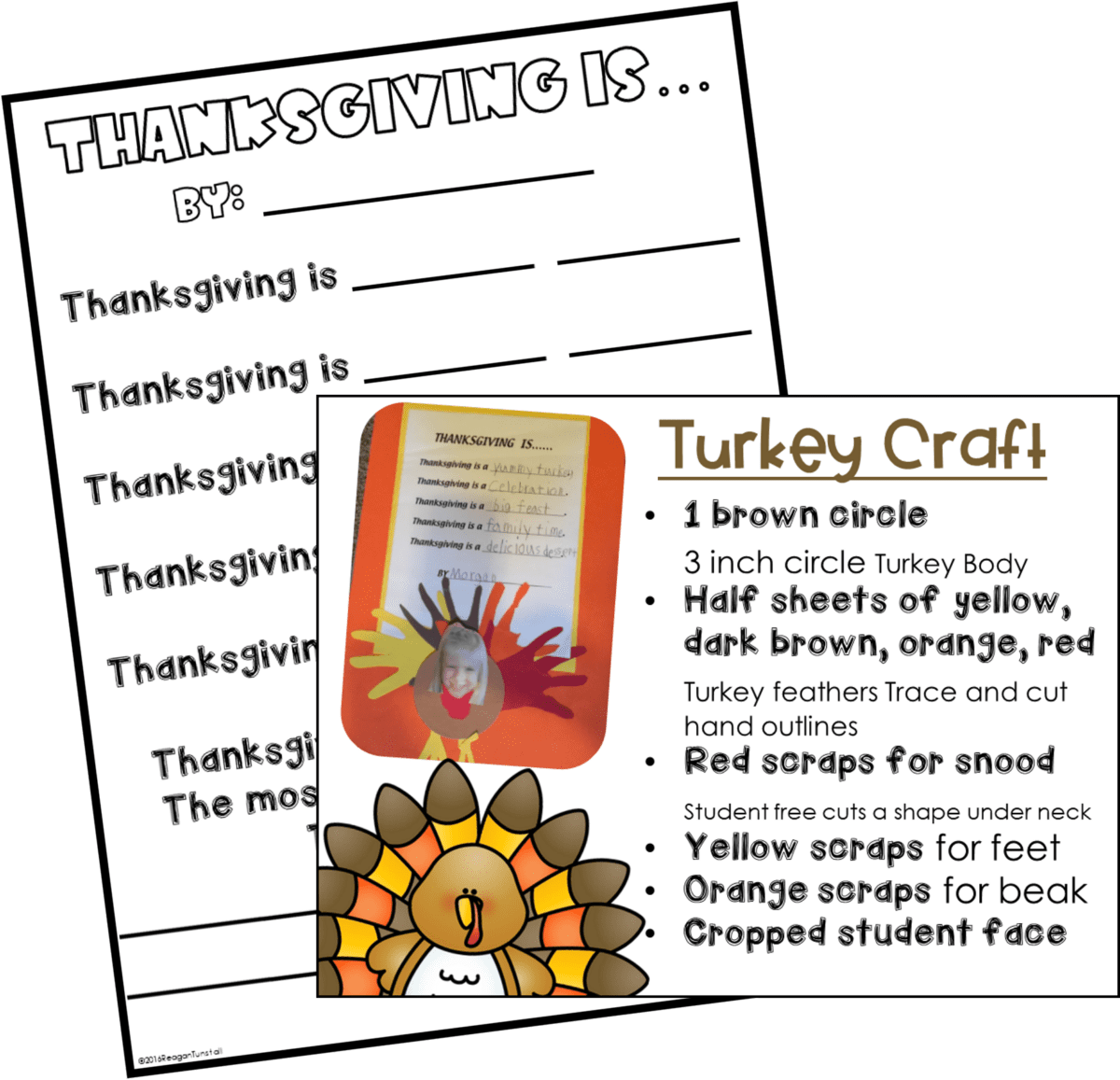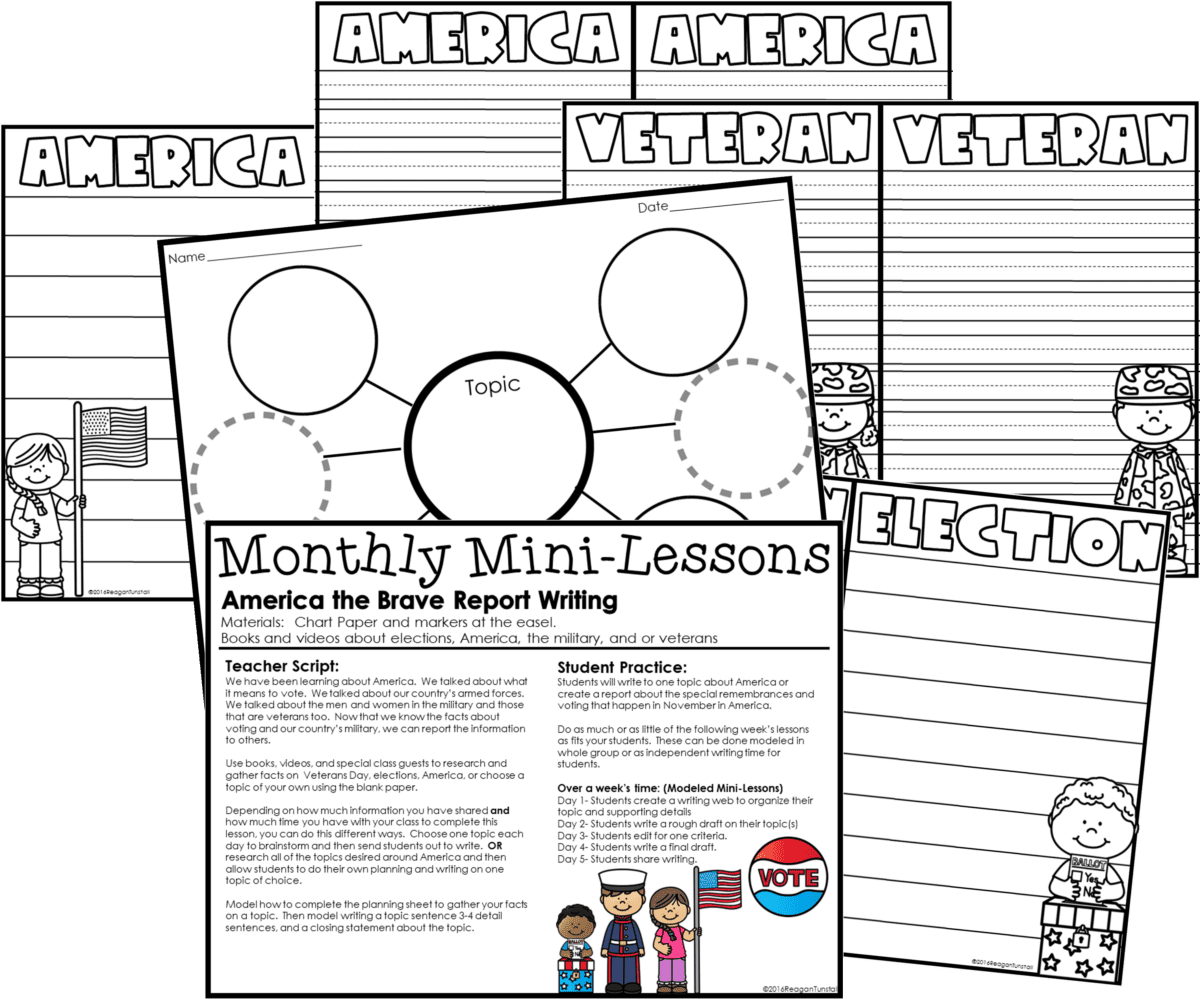 November Resource 6: America the Brave: Veterans Day and Election Day
Our flag keepsake America the Brave Unit recently got a complete update. This social studies unit covers America, veterans, and election in fun short hands-on activities which all fit in a flag keepsake booklet. Hold a class election, learn and write about veterans, and map America.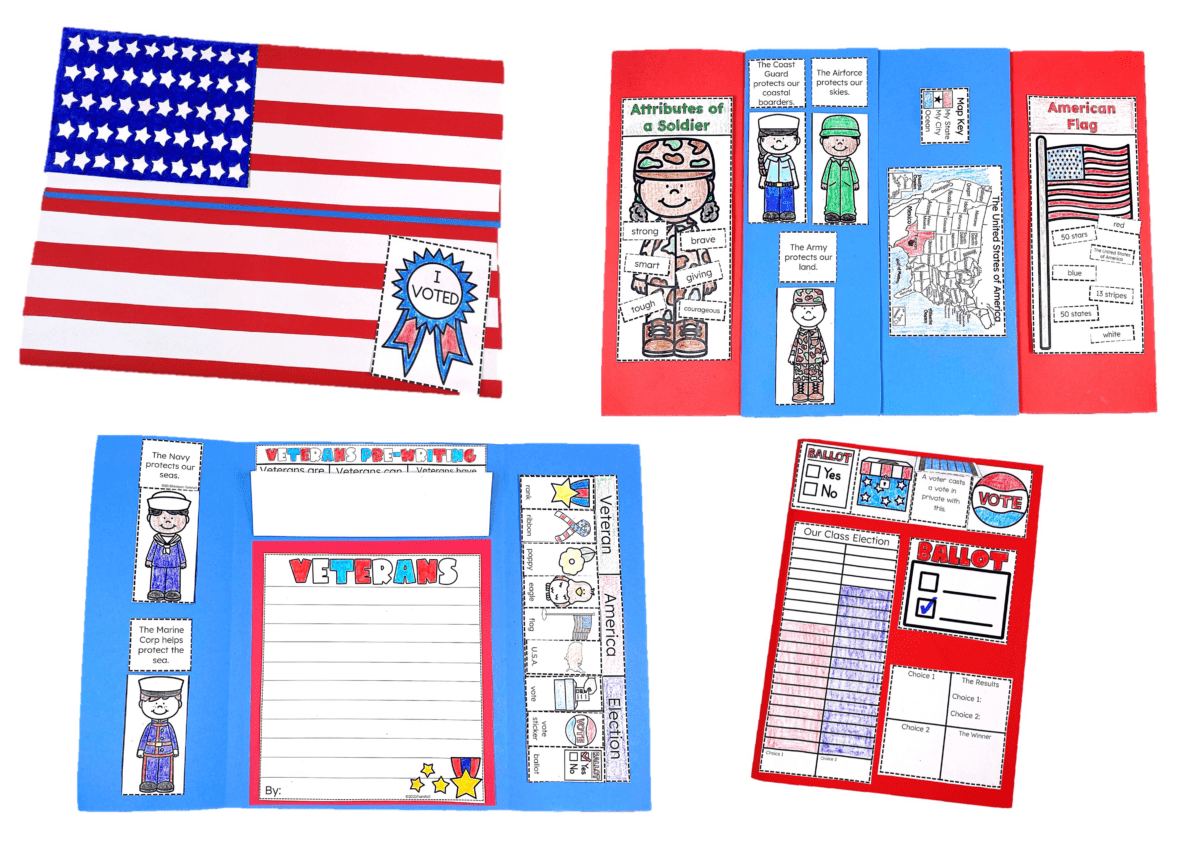 November Resource 7: Turkey Science
Wrangle your little turkeys together to take a look into the world of turkeys. What does their life cycle look like? Do Turkeys have adaptations for survival? What do turkeys eat? How are turkeys like chickens and how are they different? Answer all your burning questions in the cutest keepsake Turkey Science foldable.

November Resource 8: November Build and Color
When you need something for hands-on math or artistic fun with numbers, we have our November Build and Color activities. Featuring five different November mystery pictures, students will follow the number key to create or color seasonal images.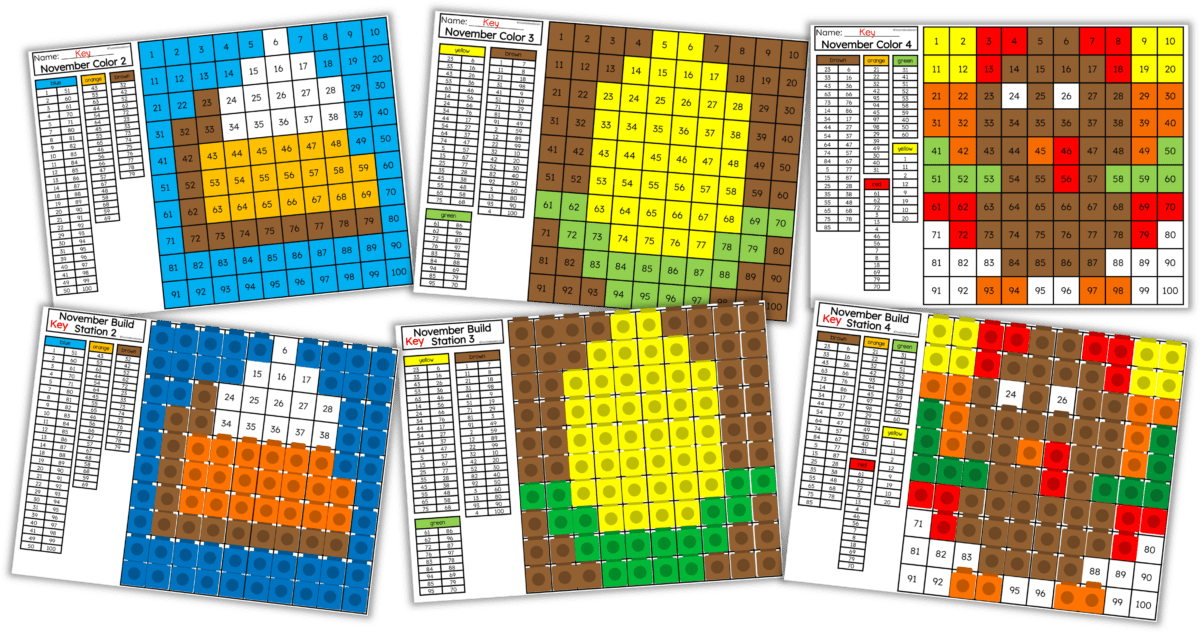 Free Cornucopia Glyph Just for You
As a thank you for visiting our seasonal slice of internet today, we want you to have another November resource! Grab our Free Cornucopia Glyph and watch your students create their unique bounty based on the included questions.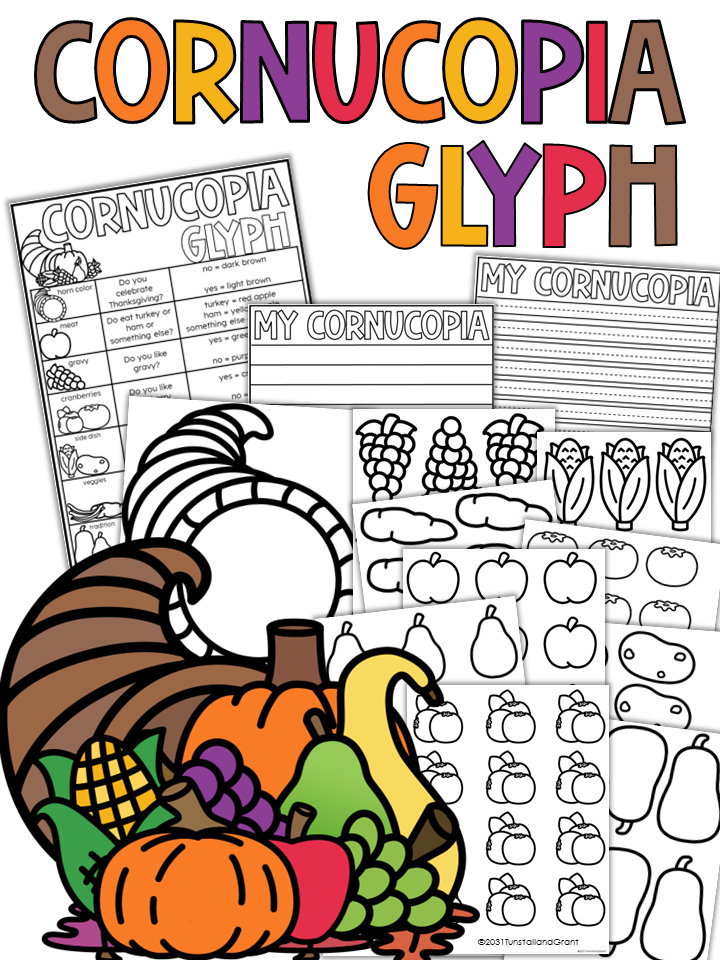 Navigating November Post Round Up
Here are a couple more blog posts to inspire even more learning for the eleventh month of the year!