December Literacy All-In-One!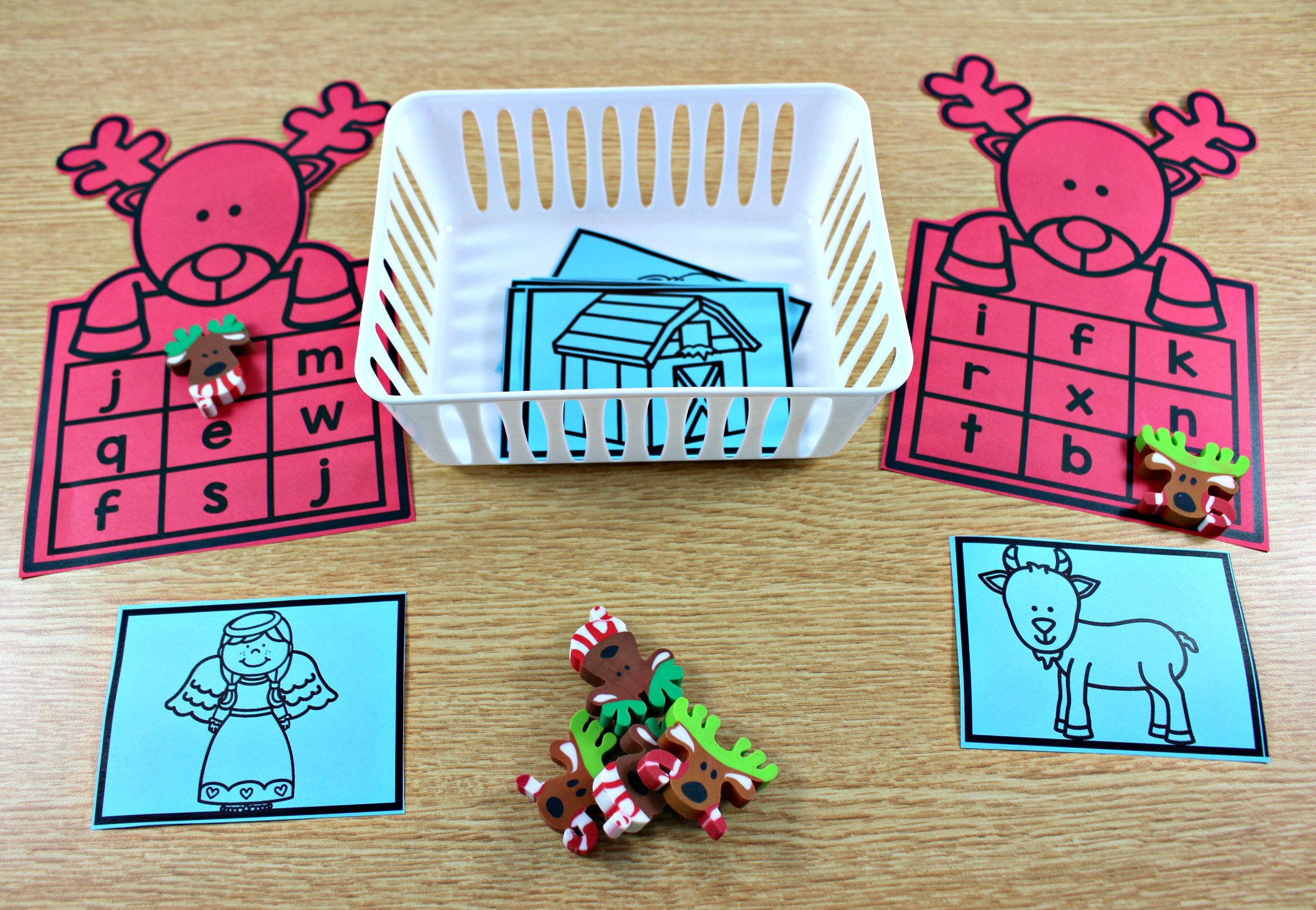 December Lit Kit time is here!  This all in one December literacy kit comes in three grade levels! The pictures in this post are a mixture of the three grade levels, (K, 1, and 2).  Each December Lit kit has 10 literacy centers, 10 literacy notebook entries, Story element and grammar support posters,  a variety of comprehension pages to be used with any story, and two whole group reading response activities.
Literacy Log
The literacy log entries can be done during any month of the school year, but for the December set, we are exploring character traits, text connections, cause and effect, and so much more!  Each grade level comes with 10 literacy notebook activities.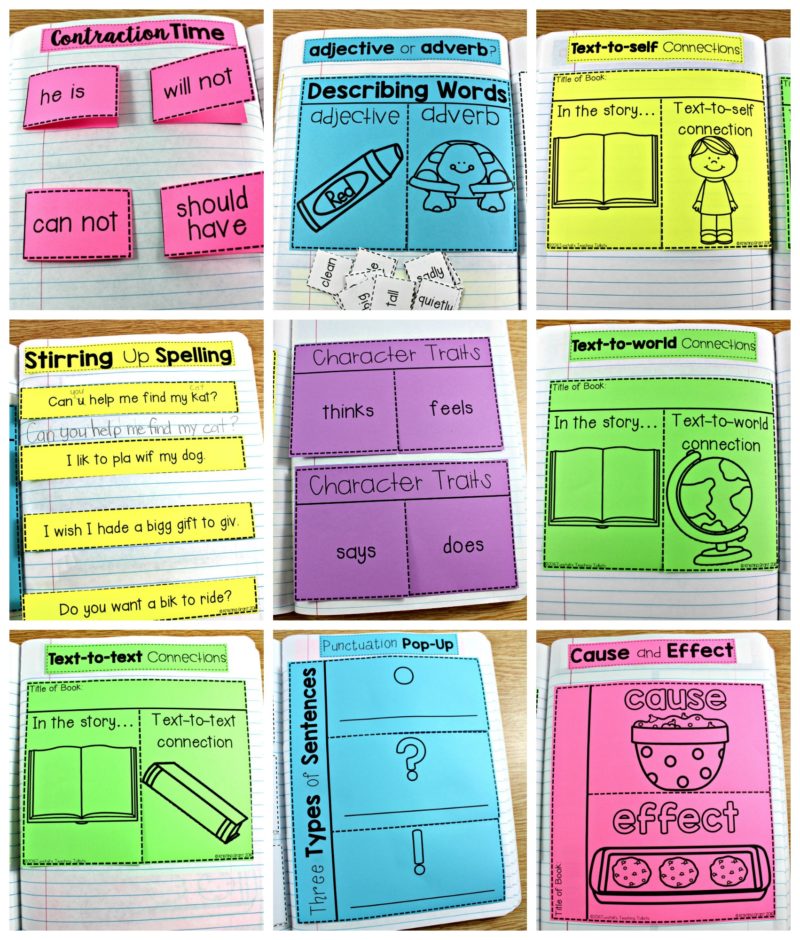 Literacy Centers
Each grade level also has 10 literacy centers which are perfect to introduce or reinforce learning!  These centers can be used to fit your needs!   Teach a new concept with these centers by playing teacher vs. students at the rug.  Play them in a pocket chart or small group during guided reading, or allow them to be played by students independently during rotations!
Reindeer Punctuation (First and Second Grades)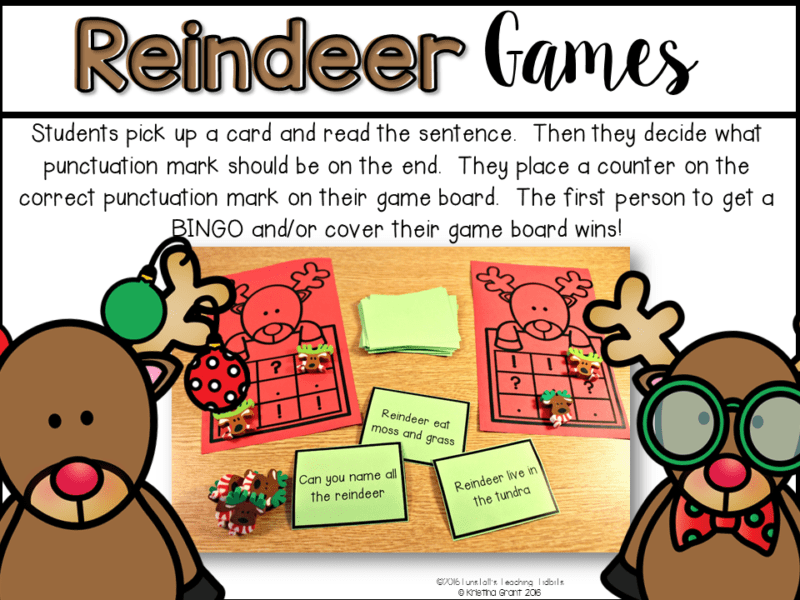 The kindergarten version of this game has students covering beginning sounds to get three in a row or a blackout board.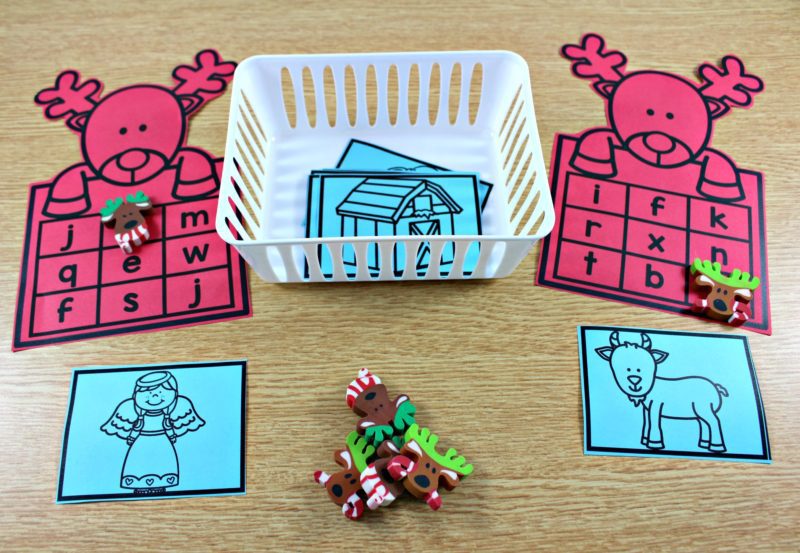 Rhyming Pears/Pairs (Kindergarten)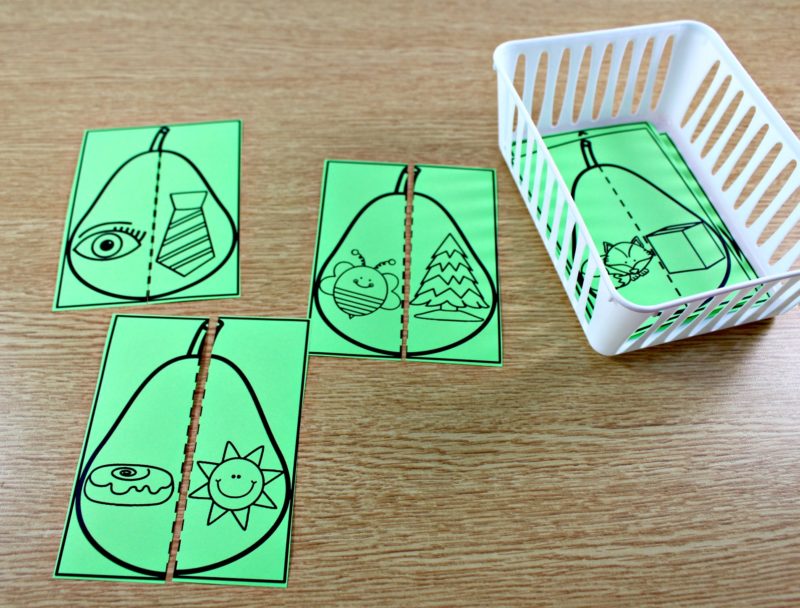 The first and second grade versions have students matching homophones and recording them.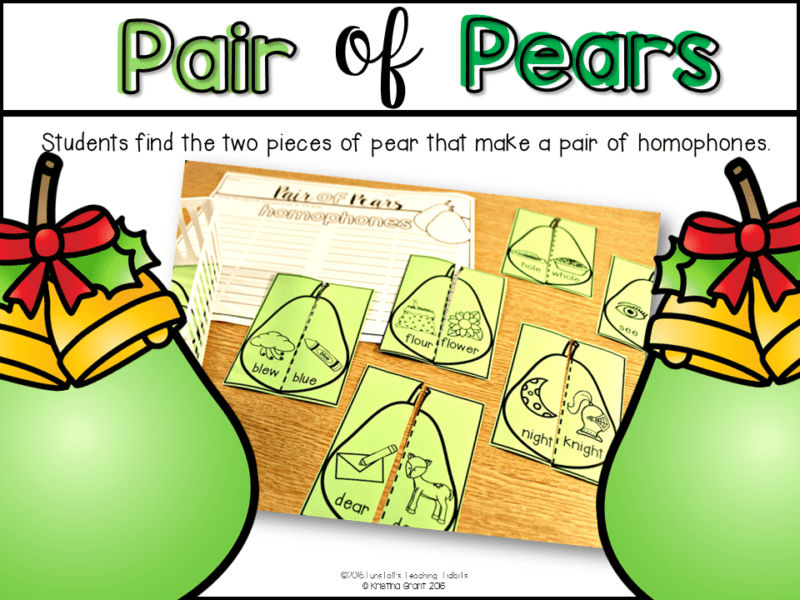 Sorting CVC words (Kindergarten)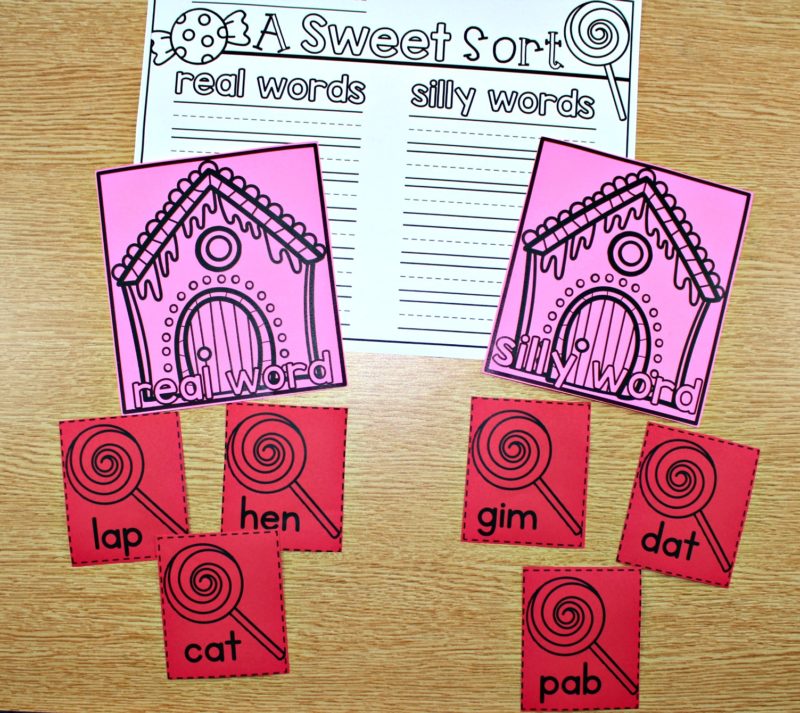 Second graders sort words by adjectives and adverbs.  (Teaching Posters included for parts of speech)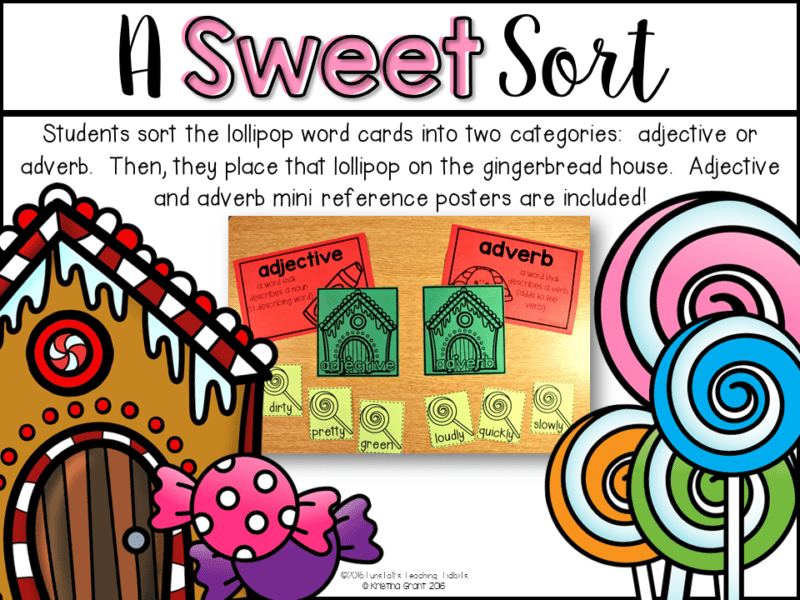 Kindergartners build CVC puzzles with picture support.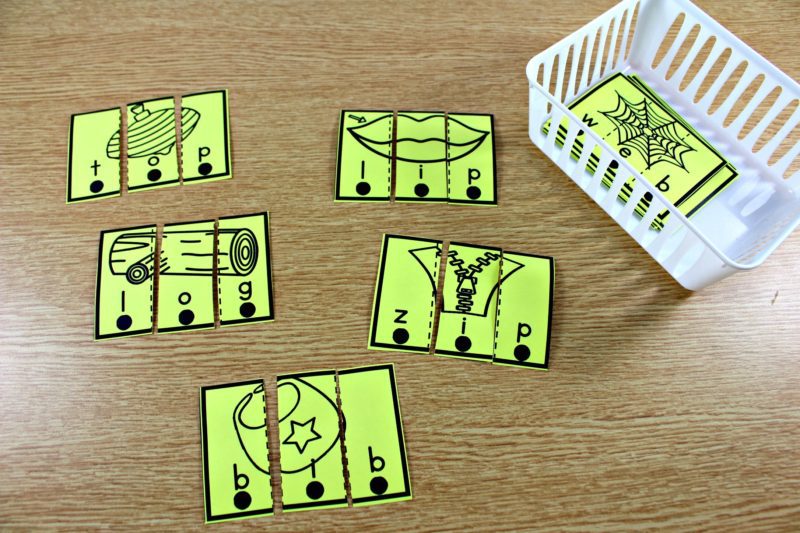 Second Graders match two words to a contraction
Students play a roll and cover game to work on sight words at their level.

Capitals and Lowercase letter ABC order recording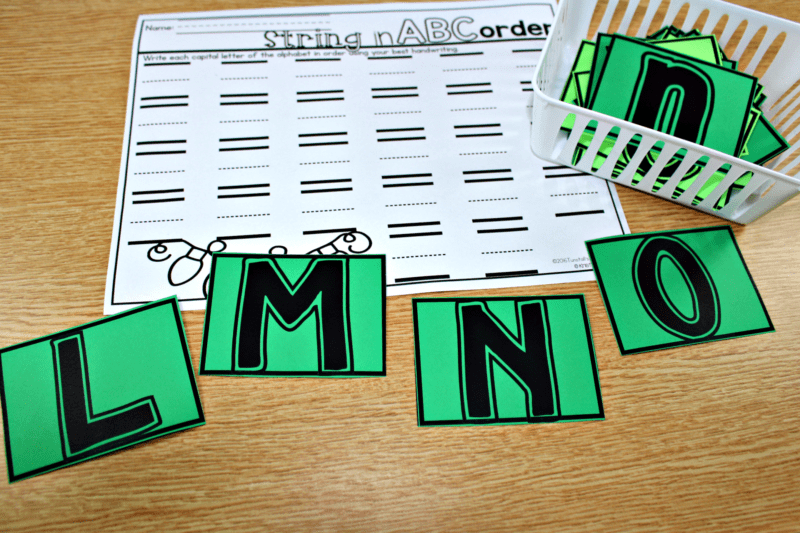 Milk and Cookies Sorts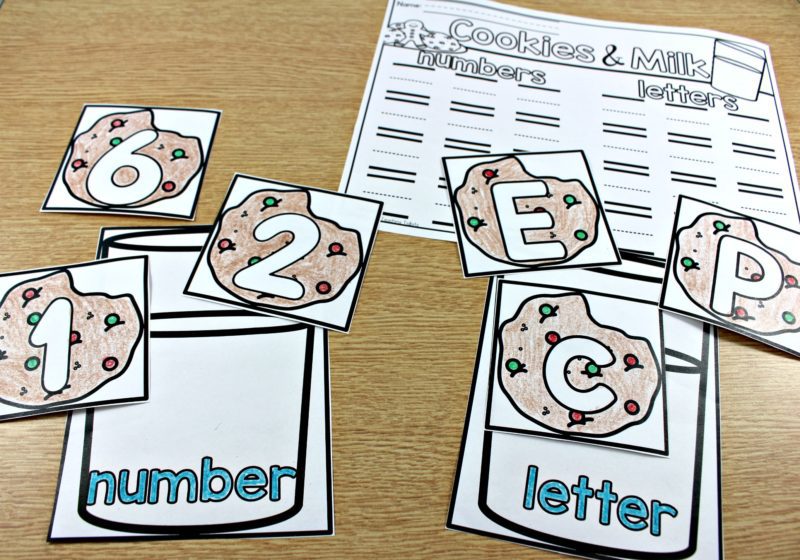 First grade sorts regular plural nouns
Second grade has irregular plurals in the mix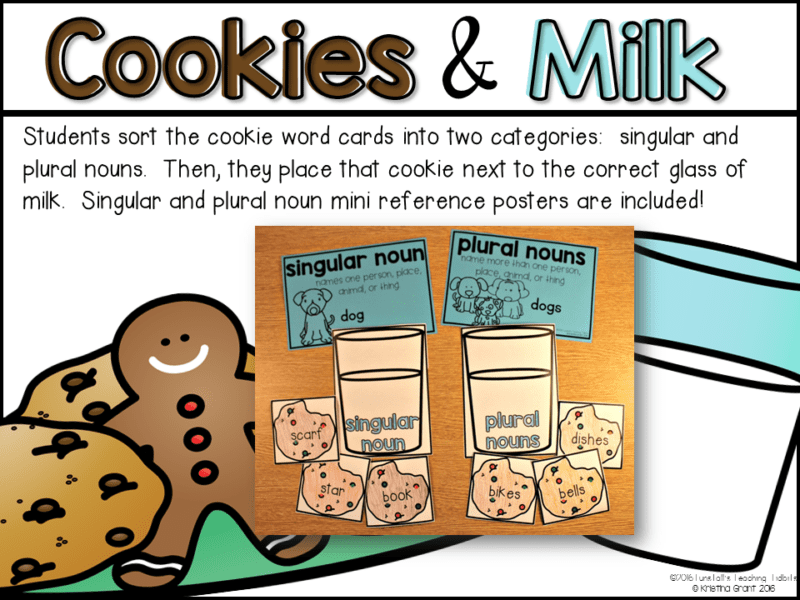 If you play this one in small group, students can wait to find the gift with the sight word that you call out!  They get to put it under their tree until the end of the game.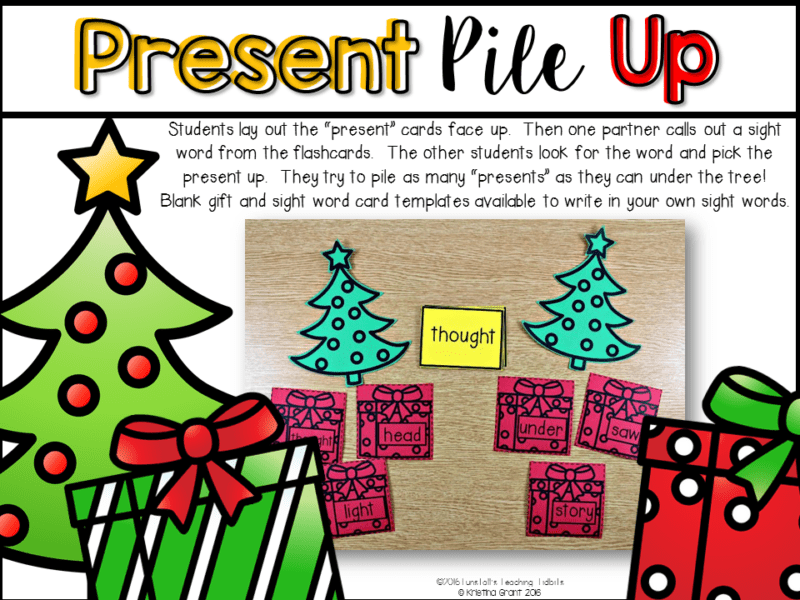 First graders put 18 words in alphabetical order and have to order a couple words with the same first letter.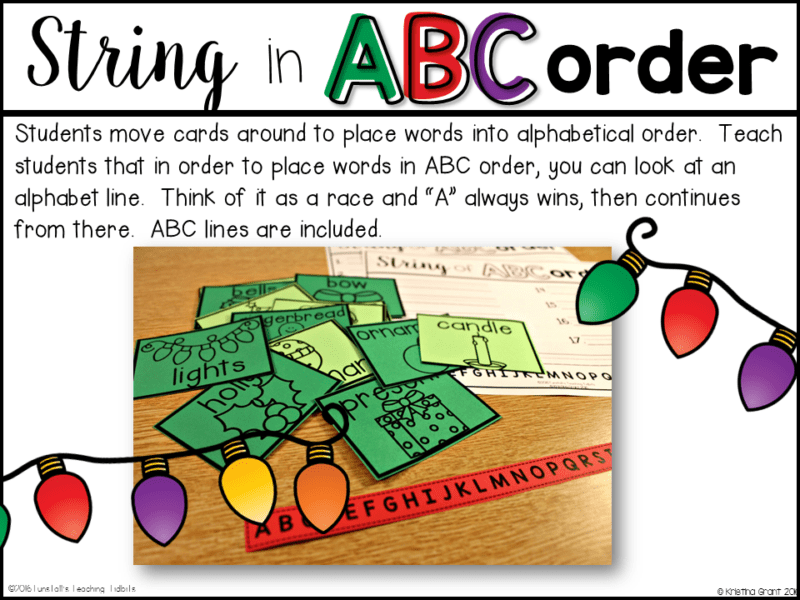 First and second grades must correct word wall word no excuse spelling mistakes and rewrite sentences correctly.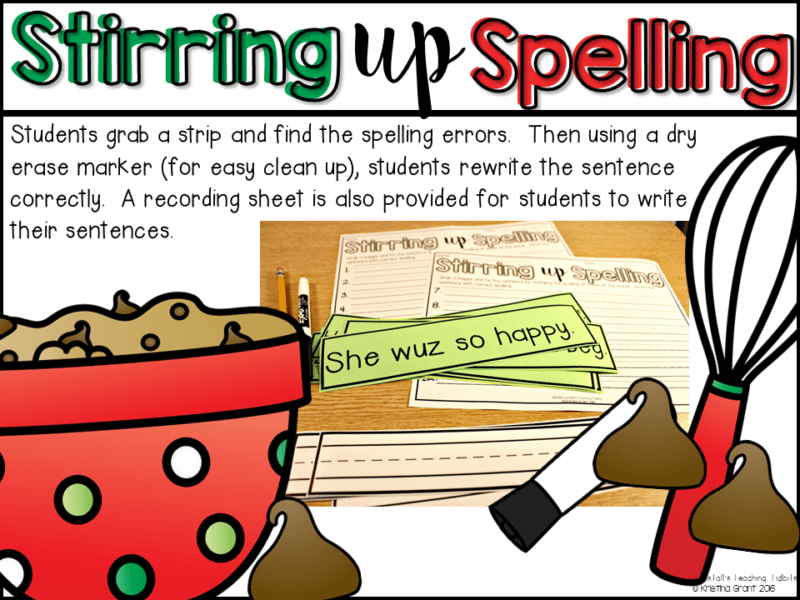 It's a study on punctuation!  Students spin and construct a type of sentence.  This one has a word bank to help students make sentences.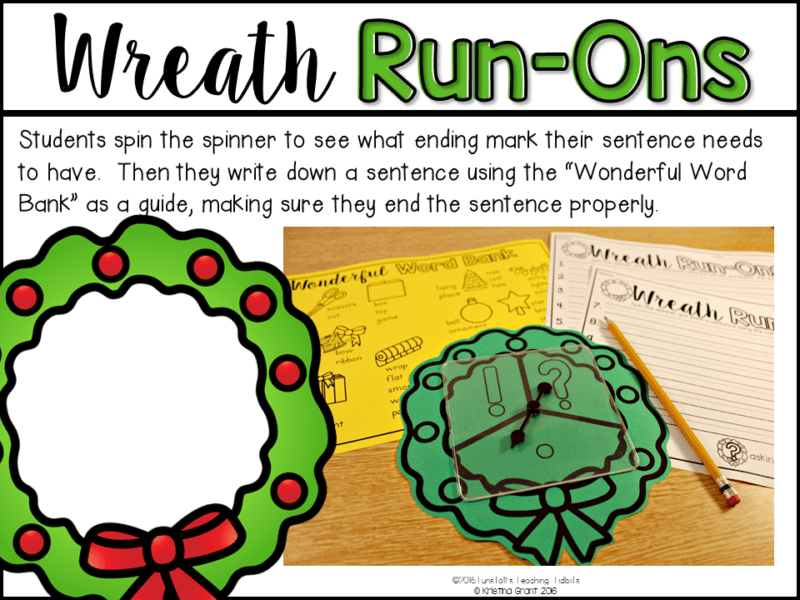 Teaching Posters
Story element and grammar support teaching posters make teaching new concepts a breeze!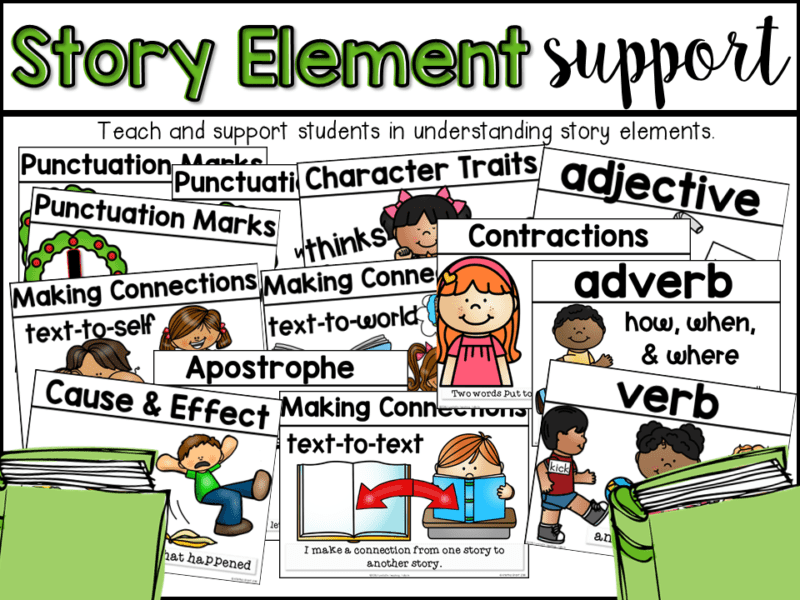 Comprehension Pages
All three grade levels also have sanity saving comprehension helpers that teacher can use with any story!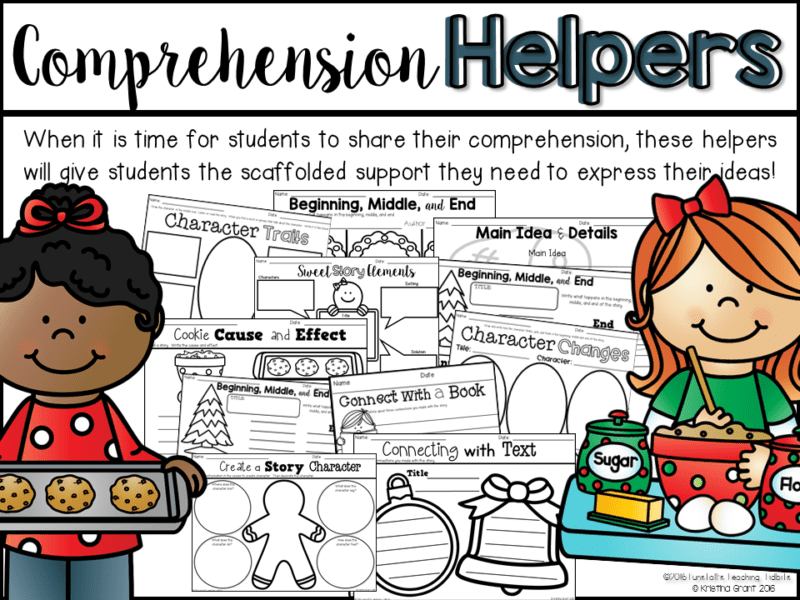 There are also other fun ways to motivate your reluctant readers!  These reading response lights make responding to any story way more fun!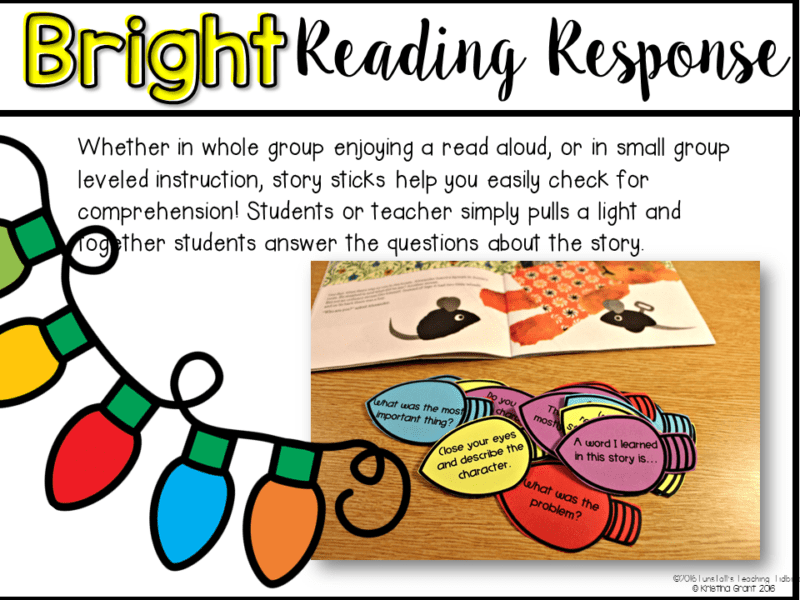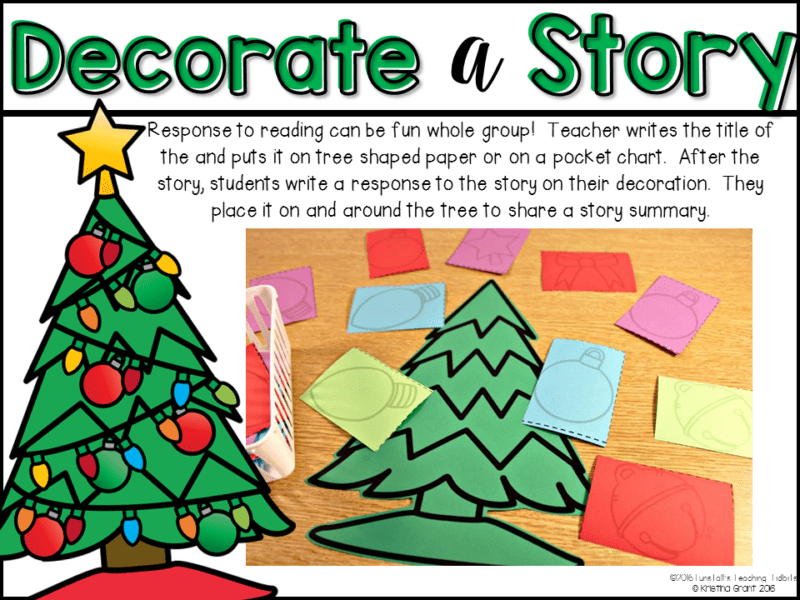 All three grade levels always come with I Can posters to post throughout the units.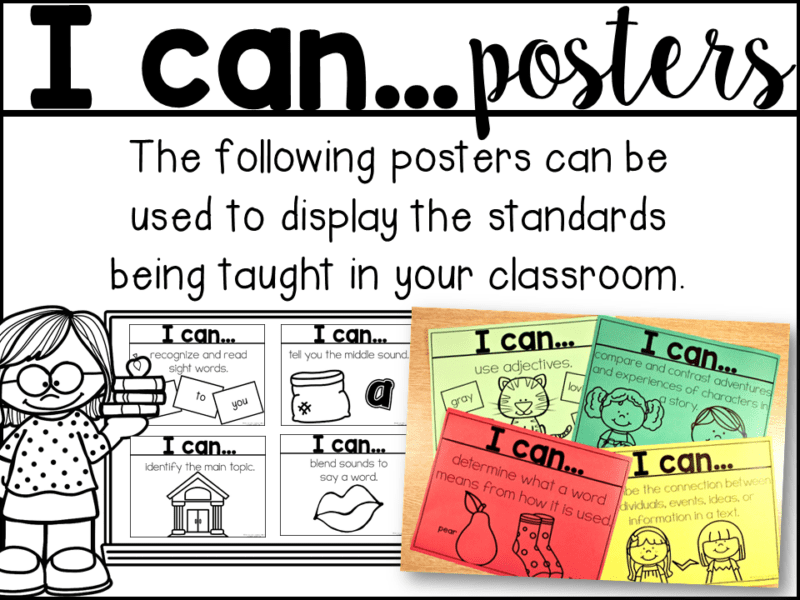 December Lit Kits
The lit kits are monthly units that enhance and support your ELAR teaching.  You can get them in a bundle or separately by month!
Looking for December Math for K, 1 or 2?  Check them out here!