Five Must-Have Teaching Resources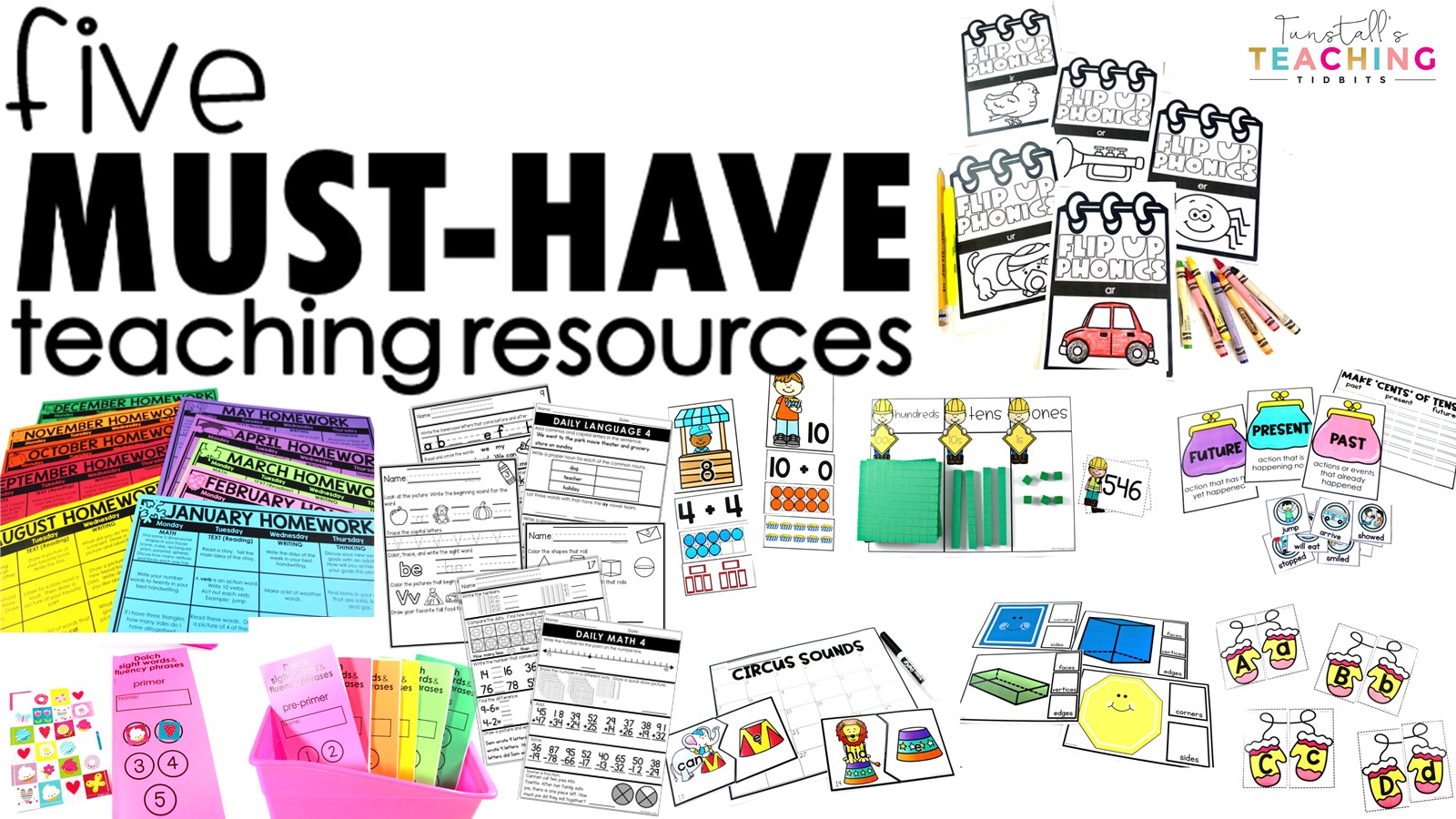 Teaching fads have come and gone over the years, but there are some practices I have continued to do that have withstood the test of time.  These mainstays of the classroom have had to be updated through the years to meet the growing and changing demands over time, but nevertheless, they remain highly effective. In this post, we will take a look at five must-have teaching resources.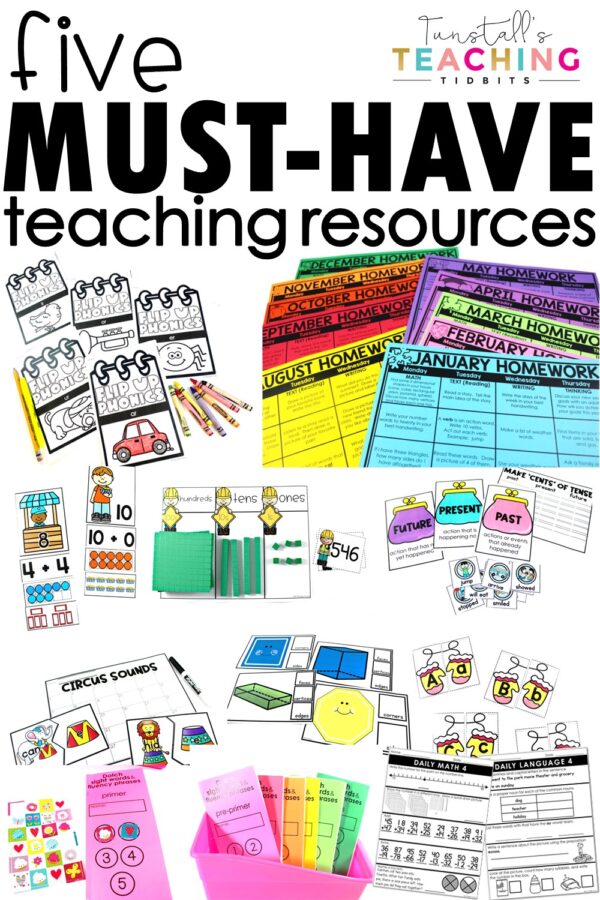 5 DAILY LANGUAGE AND DAILY MATH
When I first began teaching this was the first thing that was shown to me as a way to begin my math and my language blocks.  In essence, the lesson warm-up.  Most lessons begin with that age-old anticipatory set, but this is a little meatier with spiral review standards-aligned questions for students to work through daily.  If I looked up my internet searches from the early 2000s, this would be what I searched for most (don't feel sorry for me, I love my teacher life).
When I first began creating my own resources this is the first thing I created.  As time went on, I found creative ways to get this skill practice into our day without starting every lesson with it.  We used it as morning work, skill practice station, homework, and fast finisher too! If a student was going on a trip and the parent requested daily work, this was the first thing I pulled.  Currently, I have Daily Language and Daily Math for grades K-3.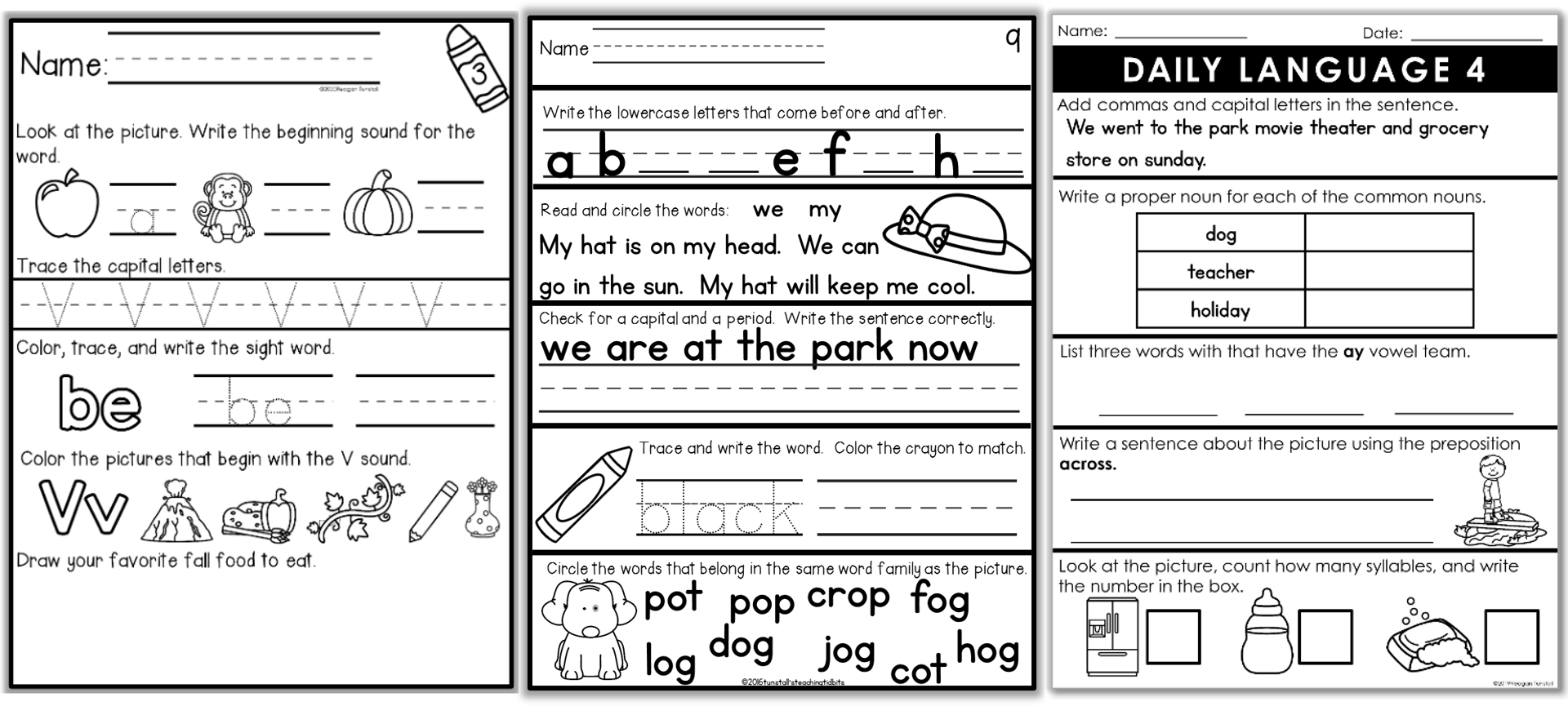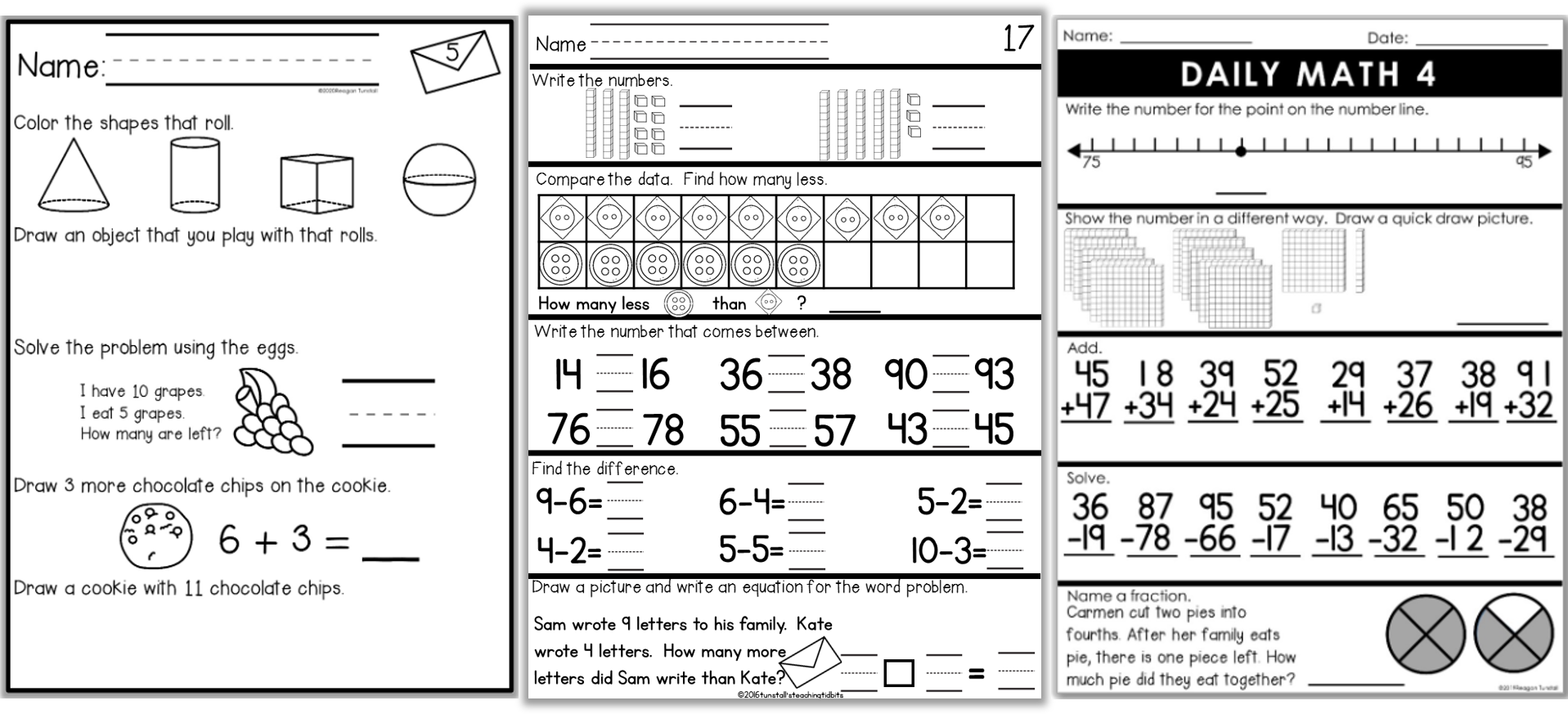 Kinder Daily Math      Kinder Daily Language
First Daily Math       First Daily Language
Second Daily Math     Second Daily Language
Third Daily Math      Third Daily Language
4 SIGHT WORD BOOKS
Sight word books are one of those genius creations that drastically changed how students acquired sight words.  A simple booklet of words has made learning sight words fun.  Simple to track for parents, students, and teachers, sight word books allow every student to self-pace.  As students move through the lists of words and fluency phrases, they earn a sticker or simply color in the list number to move on.  Simple and crazy effective!  I have sight word booklets for Fry's up to 1000 words and all of the Dolch words lists as well.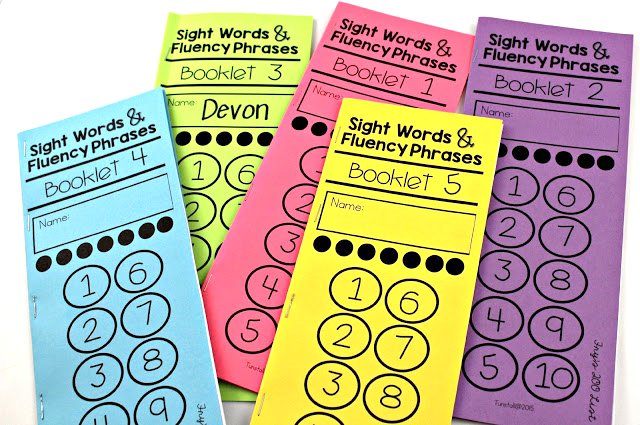 3 WORKSTATIONS
Workstations are a staple in my classroom because they allow movement, collaboration, spiral review, and authentic practice.  The real treat about workstations is how they give me the freedom to meet with small groups of students.  When assessing my classroom resources in total, more than any other resource, I collect workstations.  There's never enough.  Half my workstations carry a theme that allows me to excite students with fun cross-curricular connections and seasonal motivation.  The other half are topic or skill-focused so I can easily track skills covered.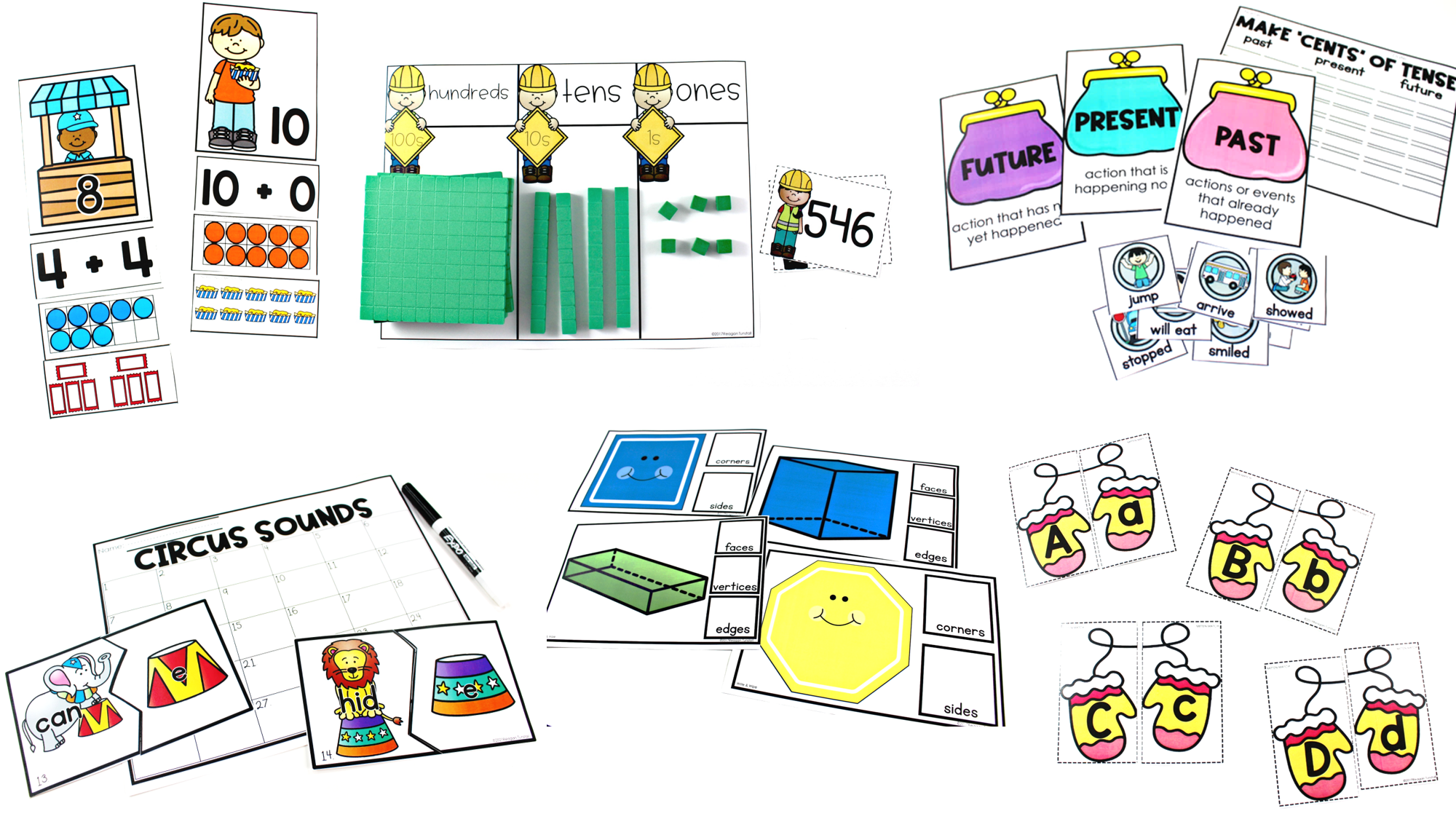 Kinder Math or Language Stations by Standard
 Kinder Math and Language Seasonal Stations
First Math or Language Stations by Standard
First Math and Language Seasonal Stations
Second Math or Language Stations by Standard
Second Math and Language Seasonal Stations
2 PHONICS AND SPELLING INSTRUCTION
If you teach primary grades, you know how important phonics instruction is for reading.  I love phonics because of the immediate ability to combine sounds to decode words.  It's the key to unlocking reading for young learners.  Each week of the school year is devoted to a sound-spelling.  This is how we grow our confidence in writing too.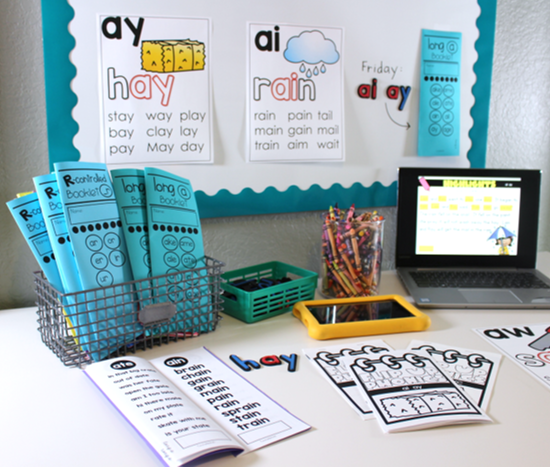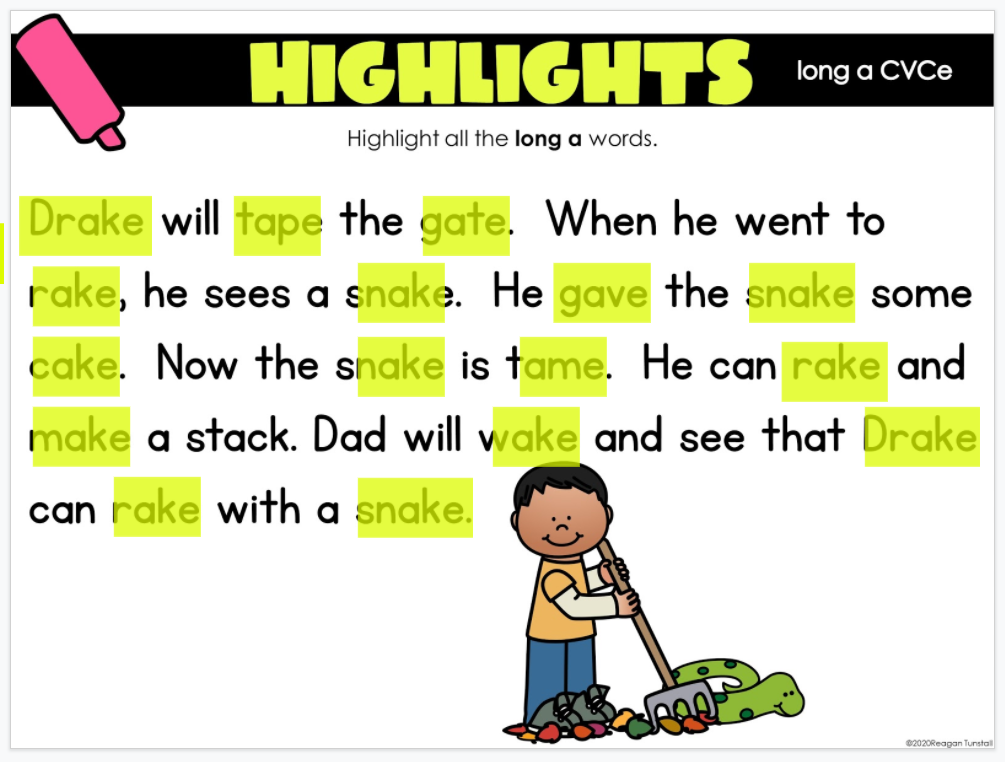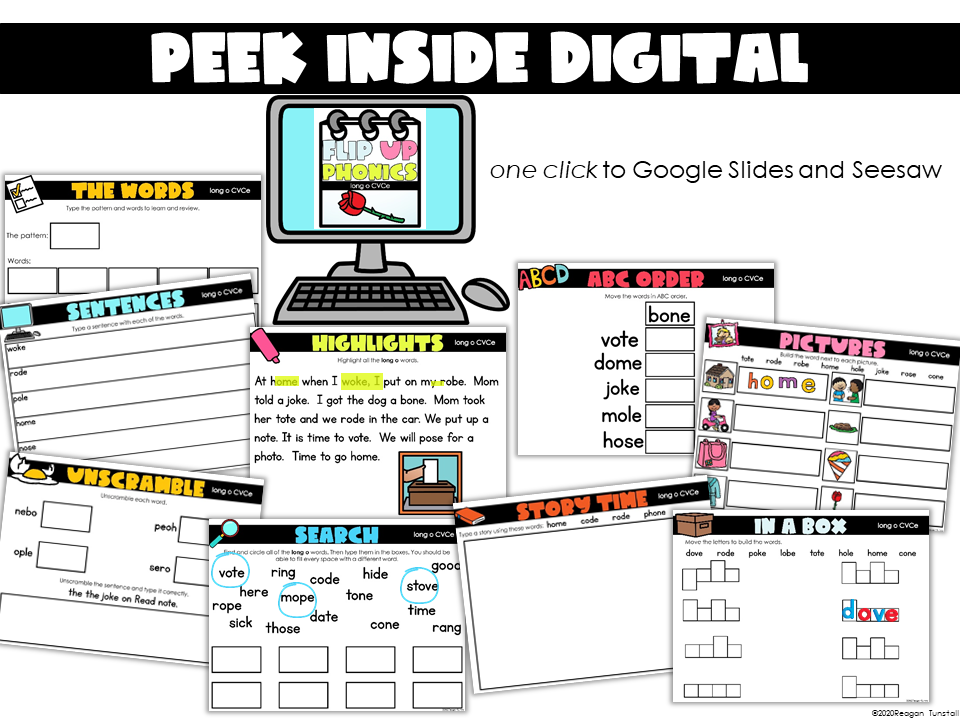 Digital and Printable Flip Up Phonics
Keeping Up with Phonics Instruction
1 HOMEWORK CALENDARS
The purpose of these homework calendars is to provide ways for students to review skills learned at school while spending a lot of time at home the next few weeks.  The activities are a mixture of both oral and written responses.  They are designed to accommodate students with very little home support.  These have been a mainstay because parents love the flexibility while I love that it is ready to go for every month.   Each month comes filled with math, ELA, reading, writing, science, and social studies activities students can complete at home.  Each text box is completely editable as well so you can customize it to your students' needs.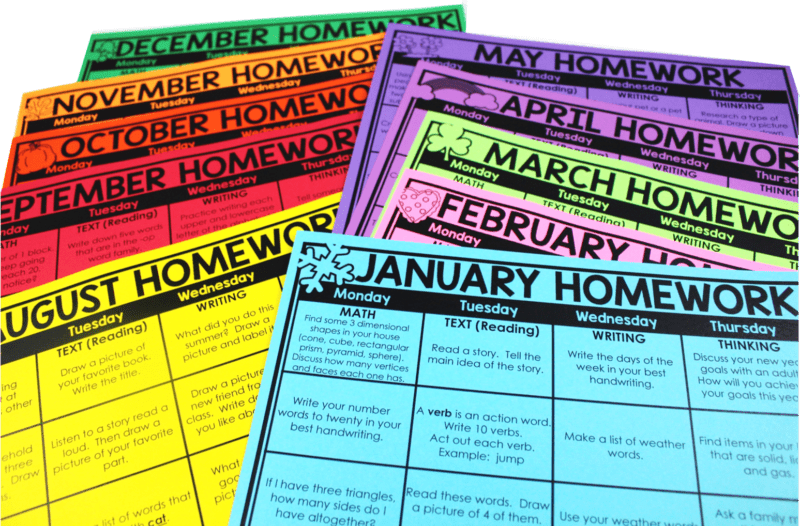 Kinder Homework Calendars for the year
First Homework Calendars for the year
Second Homework Calendars for the year
FIVE MUST-HAVE RESOURCES
These five must-have teaching resources are the backbone of every week.  While I will focus on standards and instruction, having these resources in place puts my mind at ease.
A teaching practice that should have made the list (let's just call it honorable mention) is having a writing station in the room.  This is used during guided reading as well as during our writer's workshop.  Here's a blog post all about how I have updated our writing station!