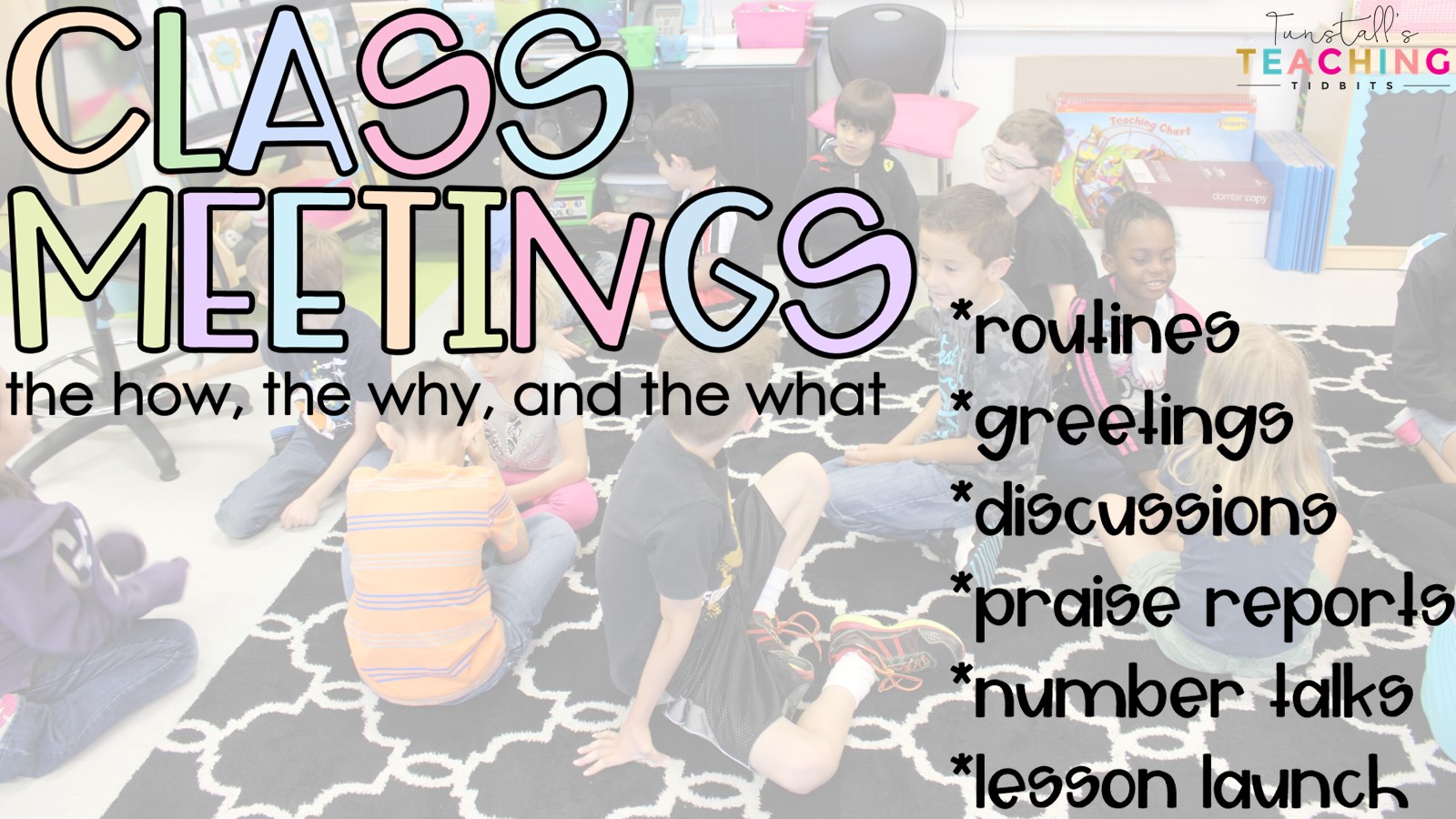 As a teacher, I tend to focus on content and lessons over the social-emotional needs of running a classroom. With content being king in my room, I always ran out of time before I got to our class meeting.  For years, I felt like I should be doing class meetings but just brushed it off as there's no time to sit around and talk. As I grew as an educator and mom, I knew I was missing out on an important piece of connecting with my students and having them connect with each other. With a small nudge from my teacher BFF and some solid ideas which we will share here, I began to embrace the idea of conducting class meetings consistently.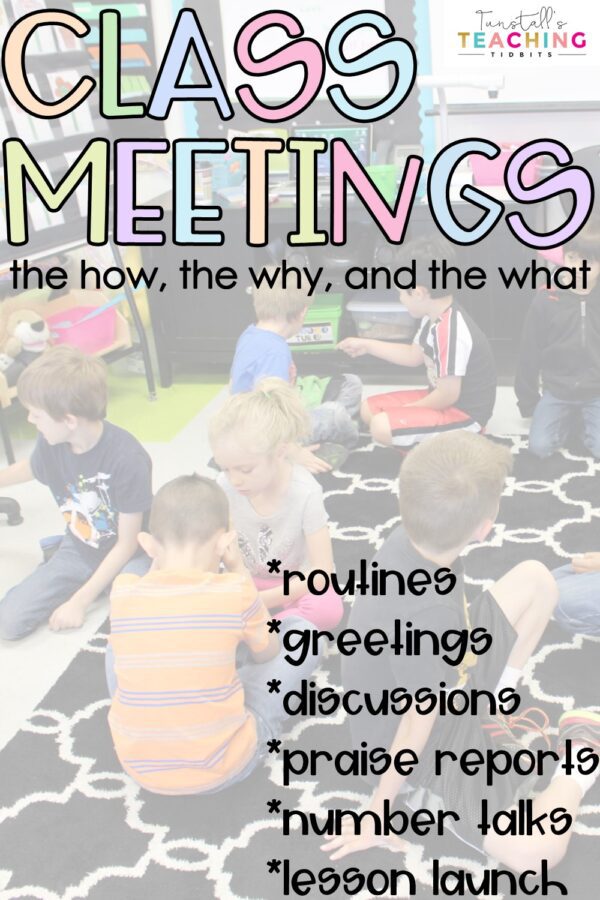 CLASS MEETINGS
While the tendency for me is to turn everything into an academic lesson, I really set off to embrace the full experience of just letting students have a few moments to connect with each other and to feel heard and seen for exactly what they needed that day.  As you probably imagine, it was incredible. Knowing my students academically is a completely different connection than knowing them socially and emotionally. The friendships and student-to-student trust that come from cultivating connections for a few moments each day began to unfold.
ROUTINE
One thing that really helped me to embrace class meetings was to have an established routine. I first began class meetings by following the guidance of THIS BOOK. I only did the morning meeting and stayed on script of the routine shared in this post. It was a wonderful experience. But like most things we take on in our classrooms, over time they evolve as different aspects of student need arise. Running a workshop classroom for both math and reading means my students spend a lot of time in collaborative groups. It became necessary to focus on positive peer relationships all year long since this was something my students needed daily.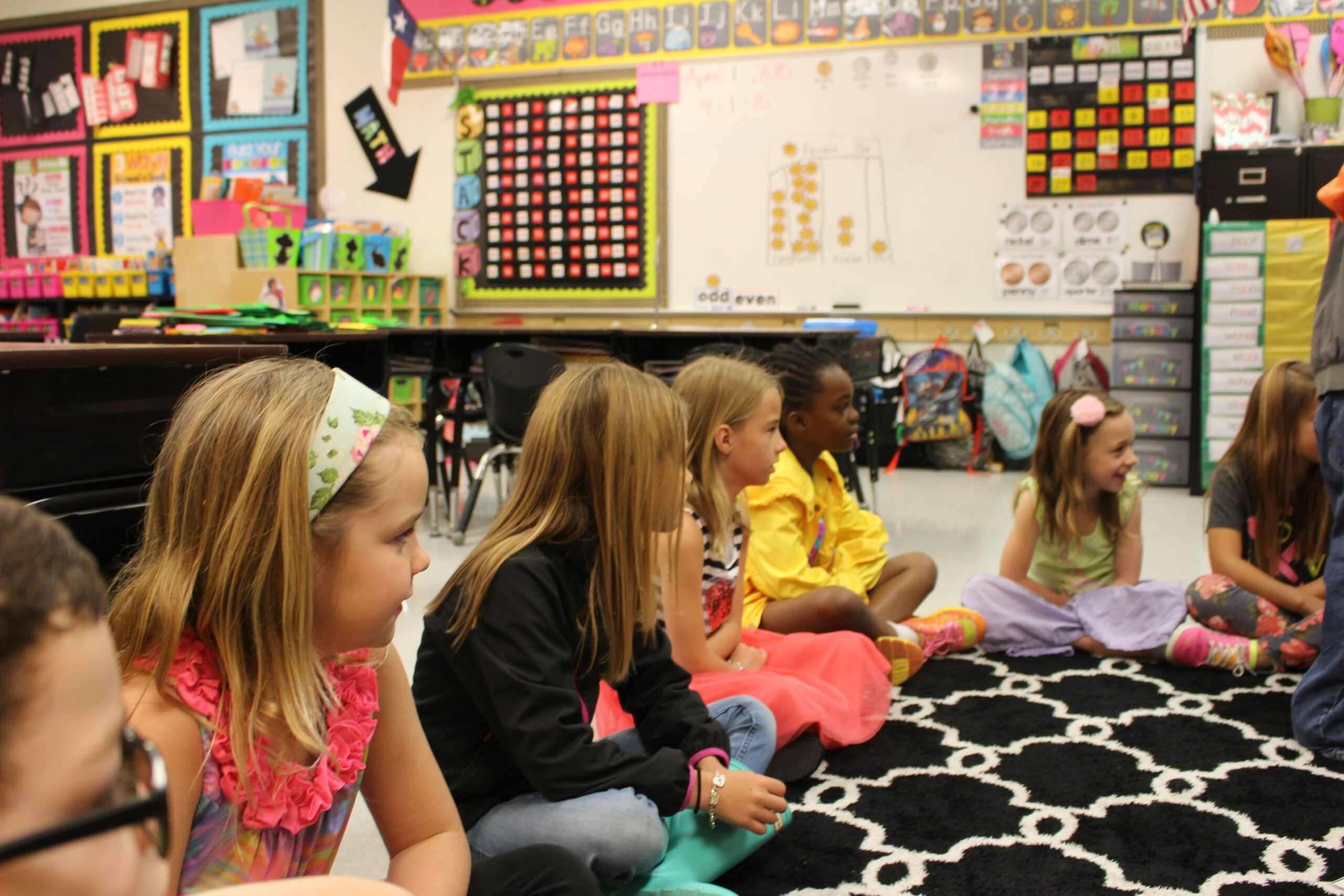 PARTNERED GREETINGS
Beginning with a greeting, students have a positive connection with peers and with you. There is research showing how a simple greeting changes how we connect and interact when put into situations. By creating a routine with greetings, we ensure students not only have connections but work on their own social skills. Students tend to greet similar peers daily out of comfort, but it's easy to help students interact with others using partners and pairings cards.

Putting students into pairs, triads, group pairings, and other forms of grouping allows for students to work cohesively as a team, where everyone benefits.  In fact, the benefits of cooperative learning are endless.  Here are just a few of the many: higher achievement, increased retention, positive relationships with a wider circle of friends, greater intrinsic motivation, greater social support, more on-task behavior, and better attitudes. We are social creatures by nature, so allowing students to work cooperatively in groups gives them the opportunity to be social in a controlled environment.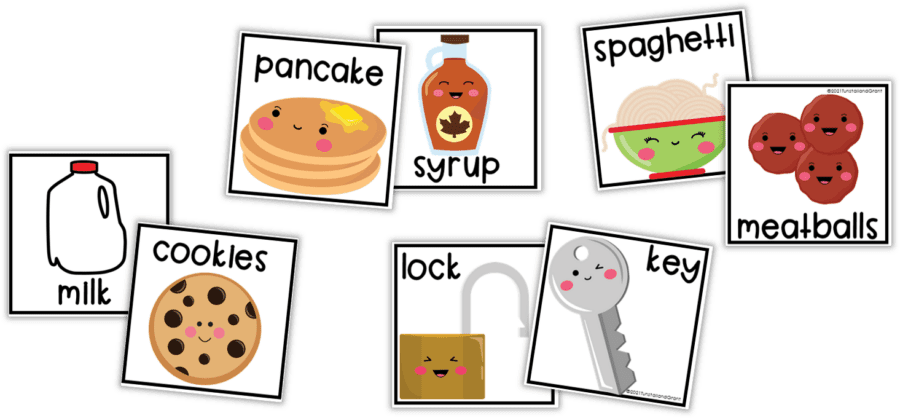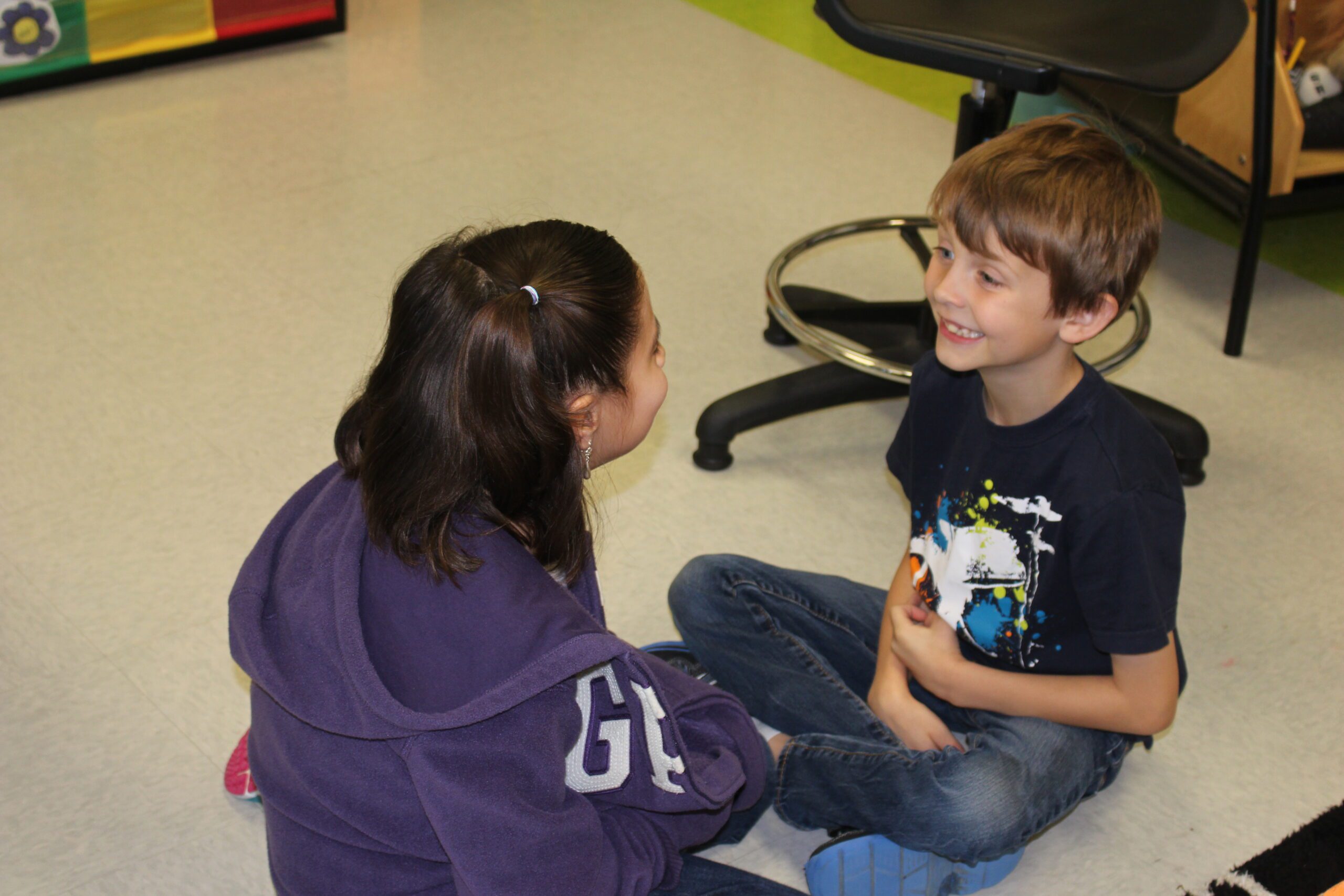 MIX AND MATCH DISCUSSIONS
As a math warm-up, I use the same concept as the partners and pairs cards but in a math version. Students take a Mix and Match Math card and mingle to find their partner. Then they answer the prompt, "We are a match because…". We quickly go through the partners to review the matches. From there we continue the academic discussions about math topics. It's a terrific math warm-up and uses the same principles of class meeting partner interactions.  All of these social situations that we explicitly practice become easier and more natural. Academic discussions are integrated through the subject areas!
Below, students find the match to the riddles.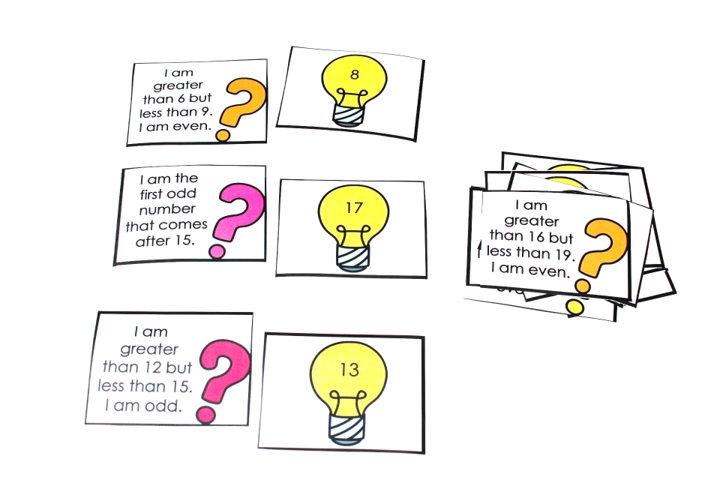 These partners have to find the missing number in the pattern.
Friends of Ten are always a needed review! Students get very good at naming off the combinations that make ten with partner games. There are over 20 sets of Mix and Match Math cards HERE.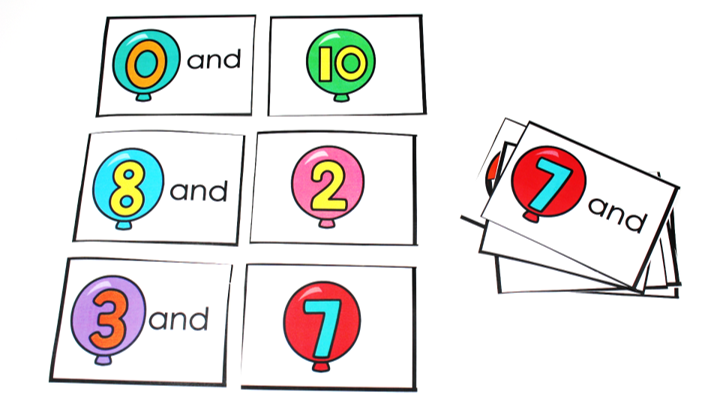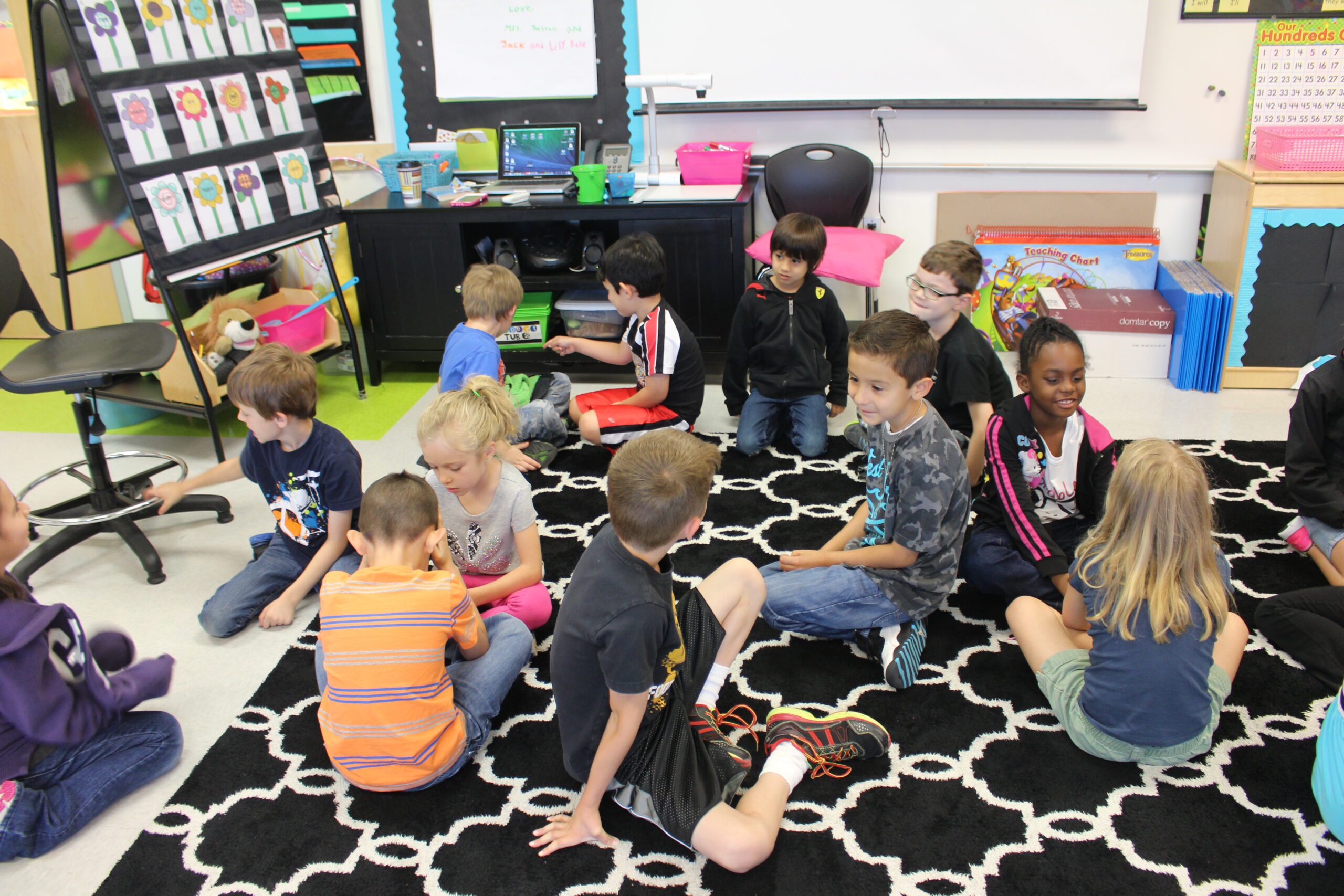 PRAISE REPORTS/EXPECTATION LESSONS
One of my favorite things to do in a class meeting is to review expectations through pictures.  Each day, or as often as I can, I get up during workstation time and snap pictures through the room of students in action. Then during class meetings, I will do a picture of the day. During this time, we give a praise report. We talk about any and all expectations being met or exceeded and why we need these behaviors. How they help the individual as well as the partners, groups, and whole class to learn! Students LOVE to be shown and do work hard to do have behaviors and work that is worth being shared! It's such a sweet highlight of the day.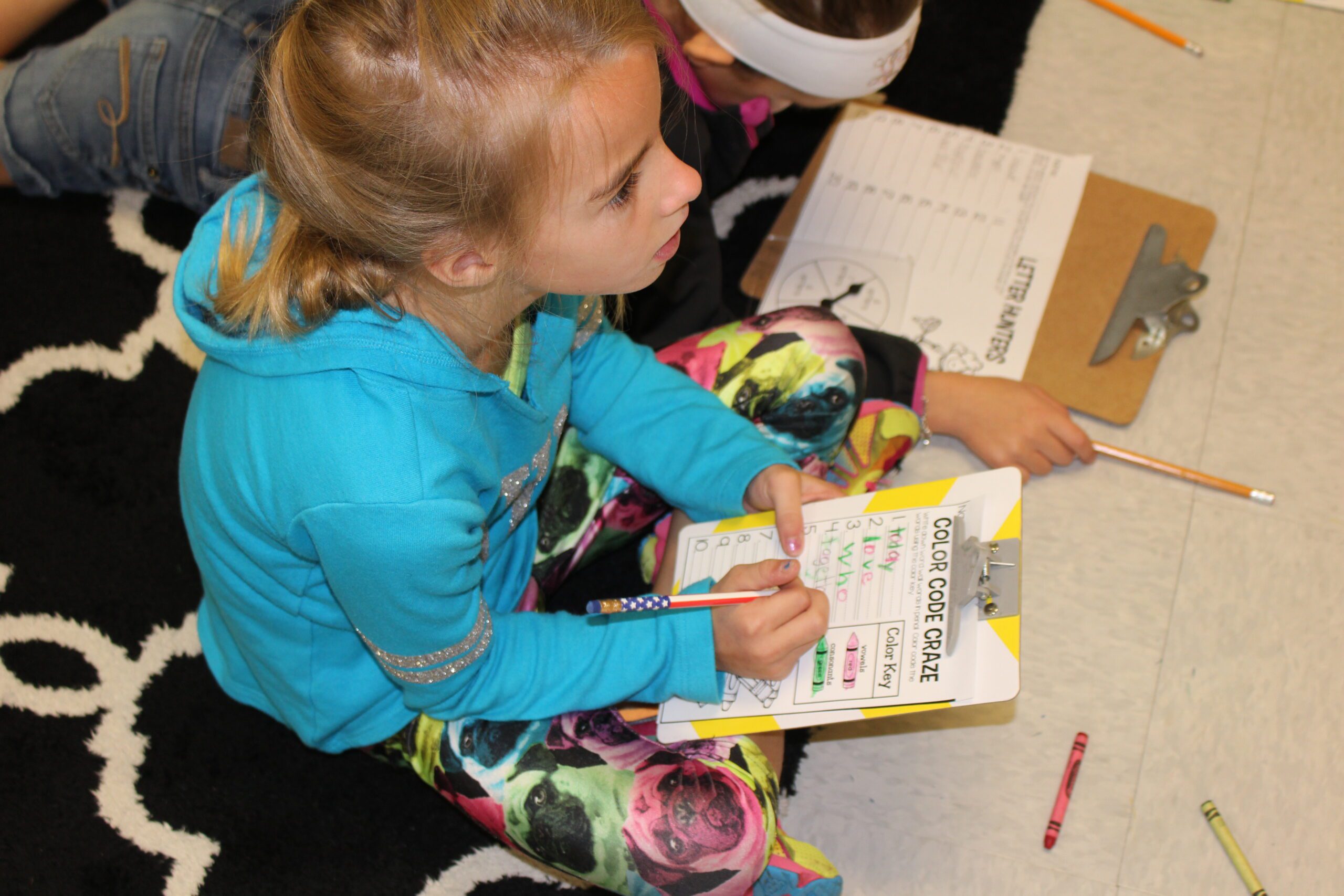 Sometimes we simply talk about how nicely materials have been put away or anything that needs highlighting for station expectations.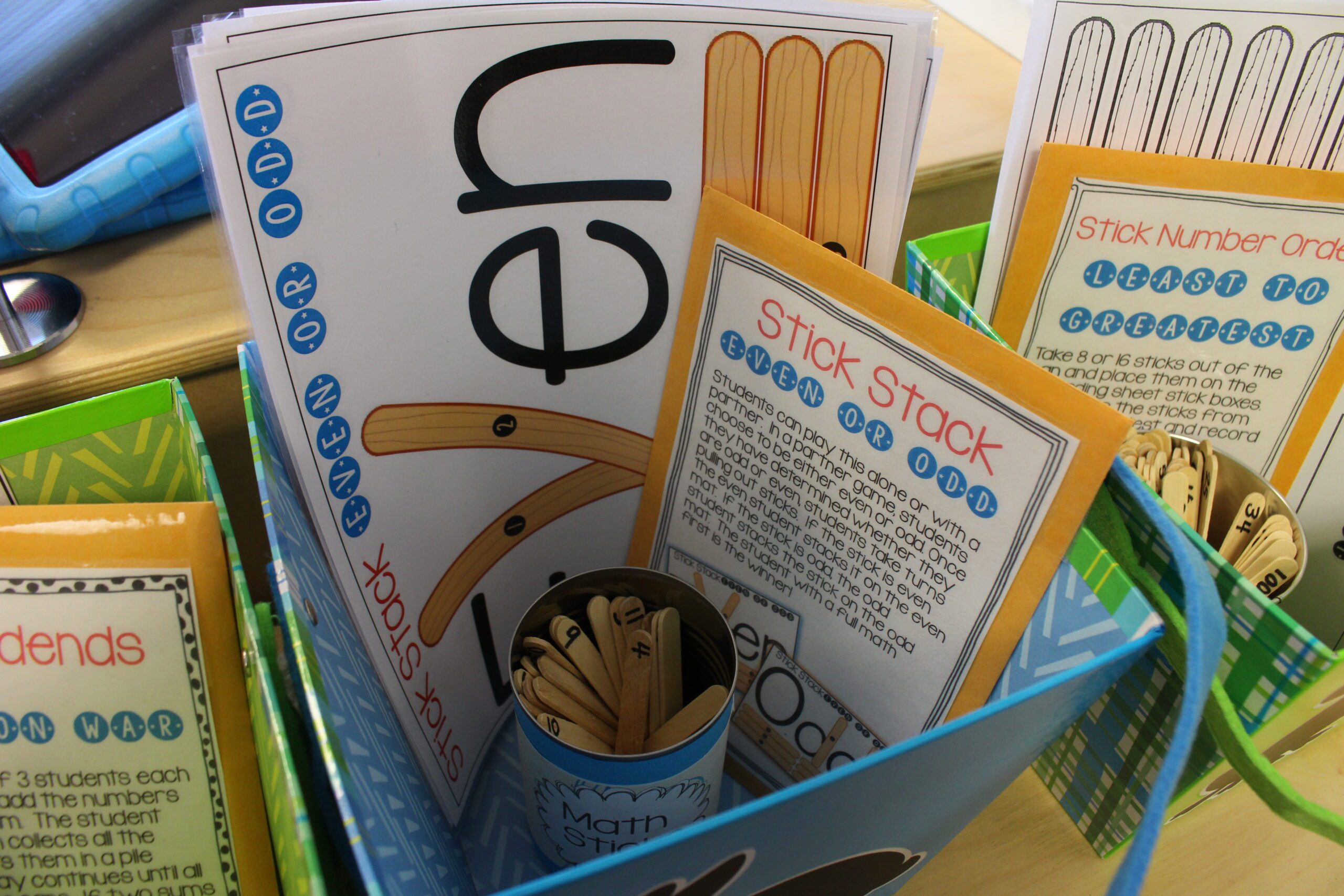 In this picture, we would talk about how well the students have shared materials, paced their bodies apart yet around the area, and how all of their eyes are on their work showing excellent stamina. I can see the learning on their boards and mats which means they are meeting expectations.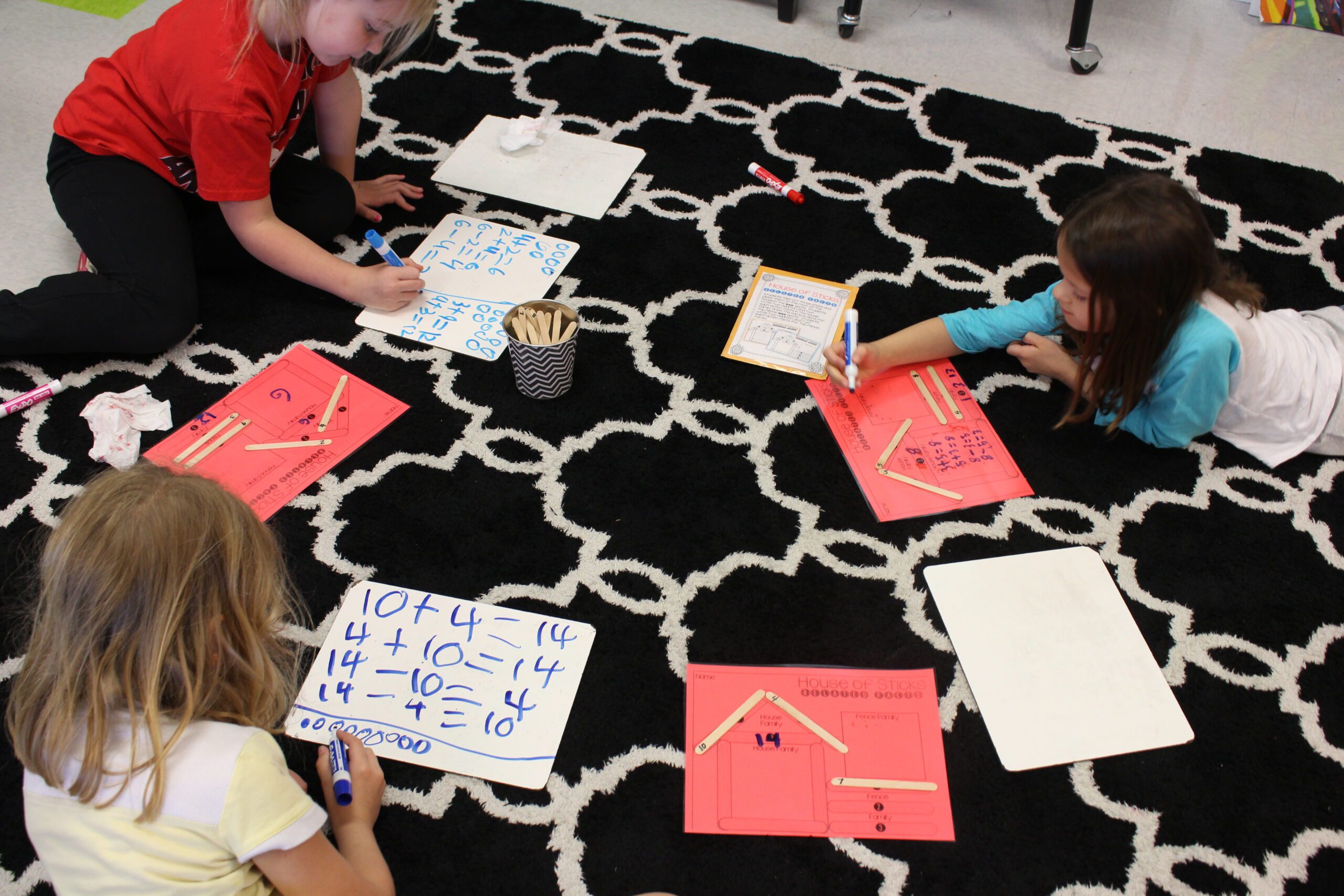 I keep a little cheat sheet to cross of students to make sure that all students are being noticed and praised.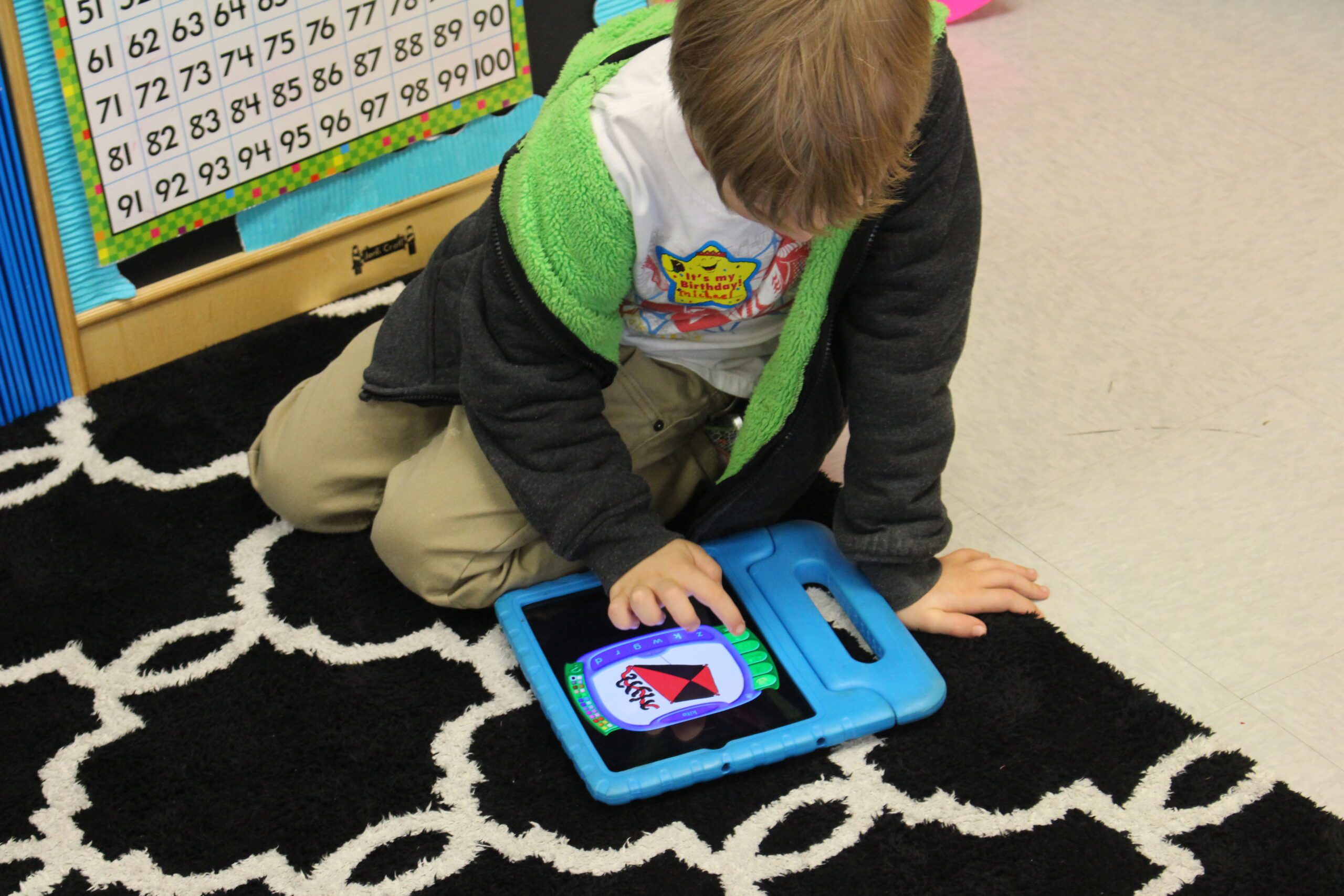 NUMBER TALKS & CALENDAR MATH ROUTINES
At the conclusion of our Class Meeting, we talk about the day, preview the routine (in math we are going to be doing fractions, in reading, we will be working on author's purpose, etc.), lunch choices in the cafeteria, and anything that might be different from our usual day (i.e. an assembly or unexpected library day). This helps students prepare their mind and bodies for the day, to set the tone, and to take out the uncertainty. Uncertainty creates anxiety and anxiety in children usually spills out as misbehavior. Thus, I have found that if I just take a few minutes at the beginning of the day to discuss the day's happenings, then most misbehavior is avoided.
After previewing the day, we look at the calendar and talk about the day, month, and year. We also discuss any future events that we are all looking forward to (a holiday, a birthday, a special school event, what have you).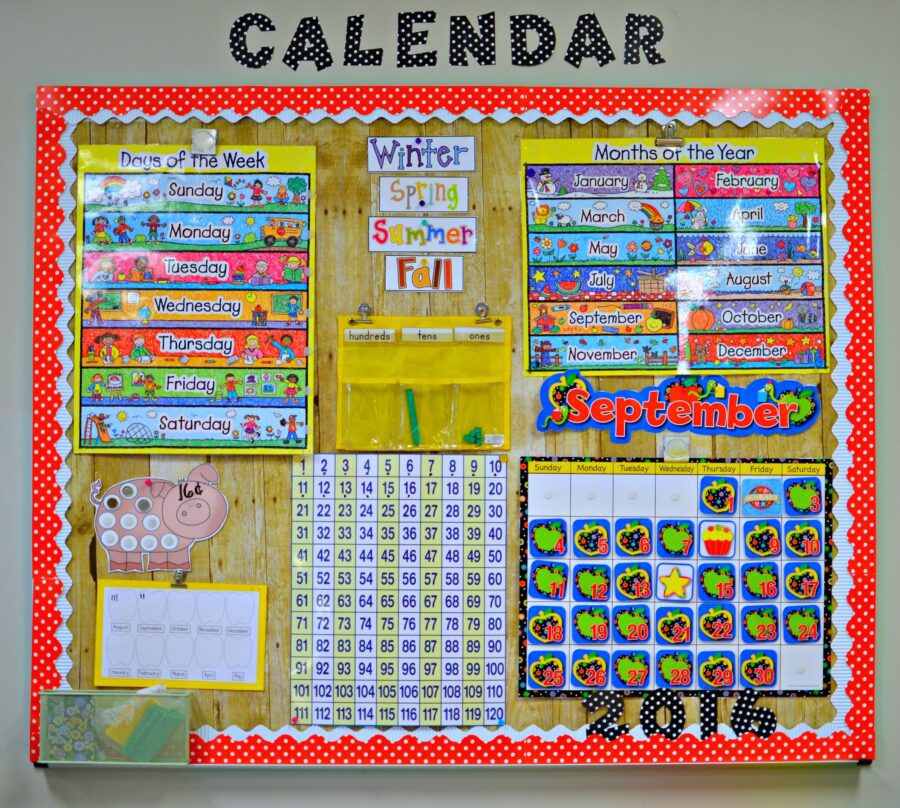 To continue with our calendar math routines, we talk about the days we have been in school and create math equations. Likewise, we might create equations about that number or maybe the lunch count that day becomes our equation of the day. We create equations and talk about numbers in an organic way. Throughout this time, I am referencing my calendar math reference wall.  To get more information about the calendar math reference wall, you can go HERE.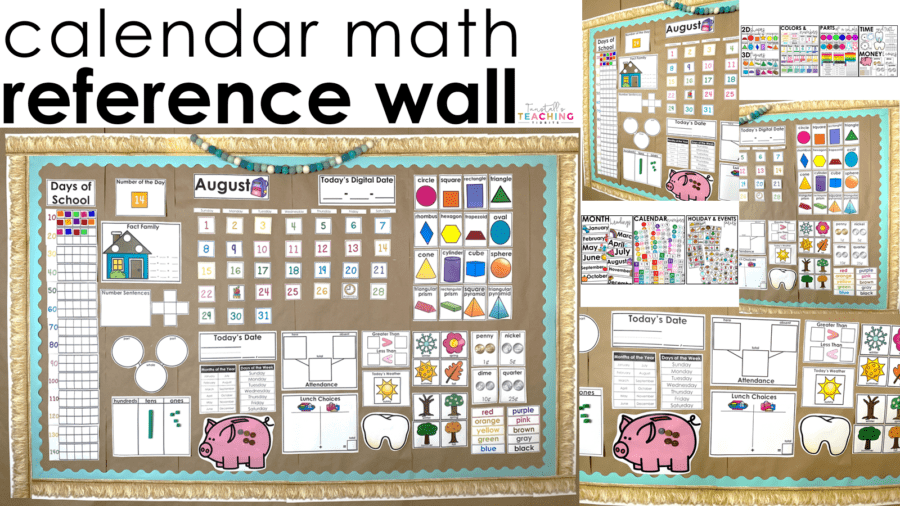 JUMP INTO THE LEARNING
The benefit of class meetings is that it plays into other routines through the day. When we gather to discuss something, we form bonds and become comfortable discussing topics. This then carries over to our sharing of thinking in academic areas.  While doing an ELA or a math warm-up, students can talk about their steps for problem solving or strategies for solving more easily.
Below are examples of ELA warm-ups that we use to start our mini-lessons.  They are powered by discussion and knowing how to partner and pair to have meaningful interactions plays into our learning.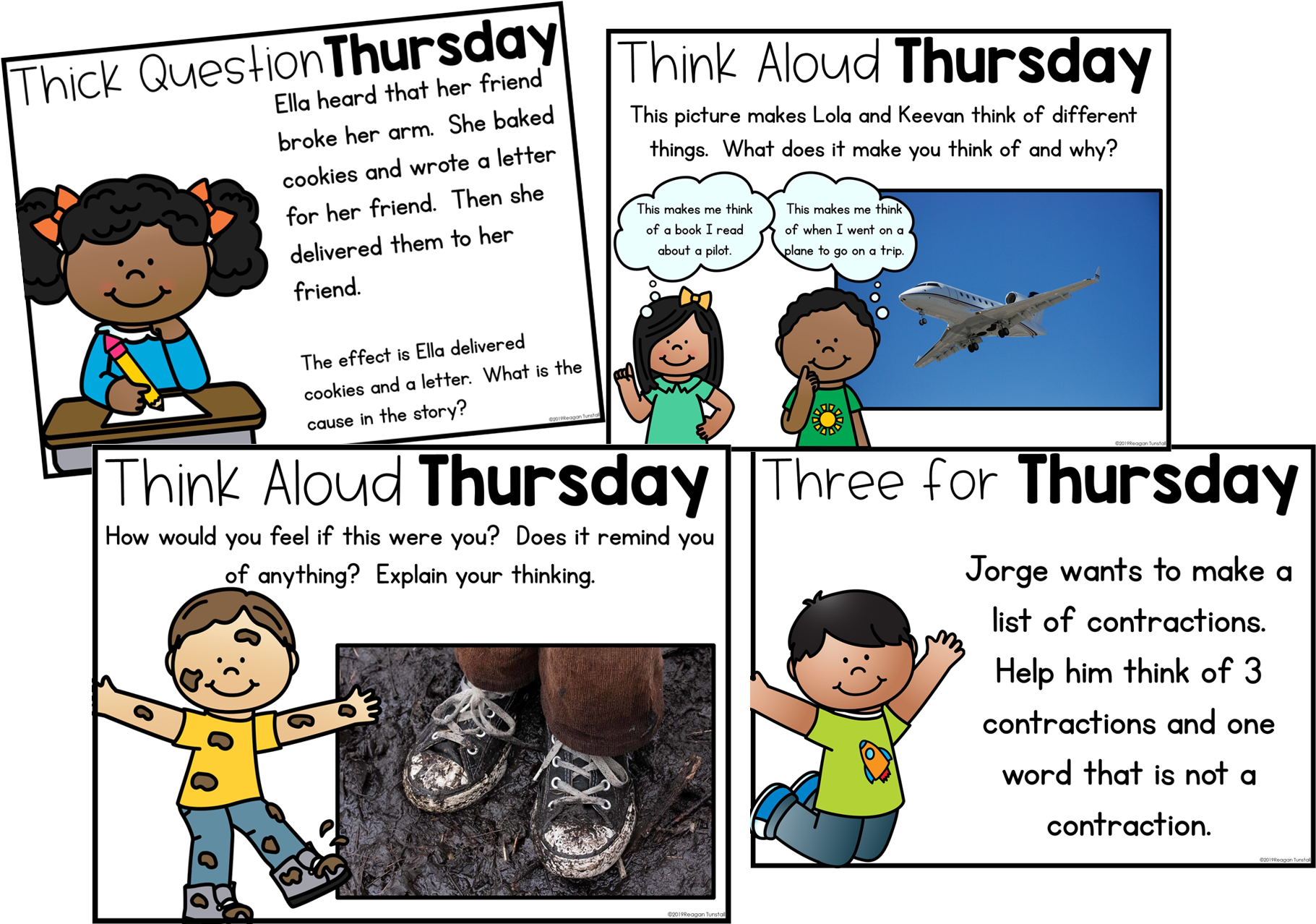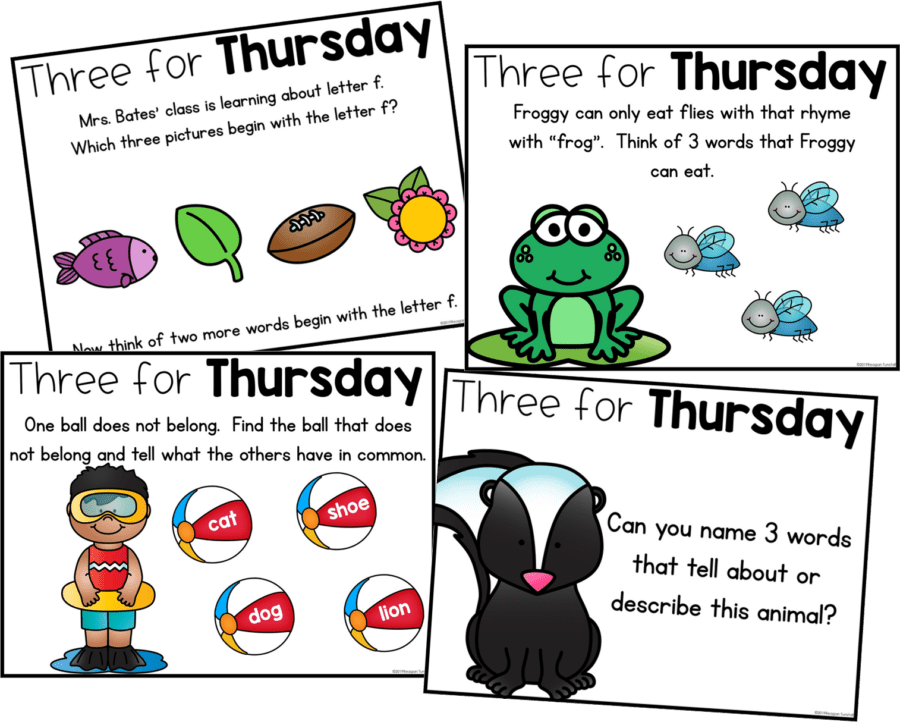 Because routine is so important, we also do our math warm-ups in the same way.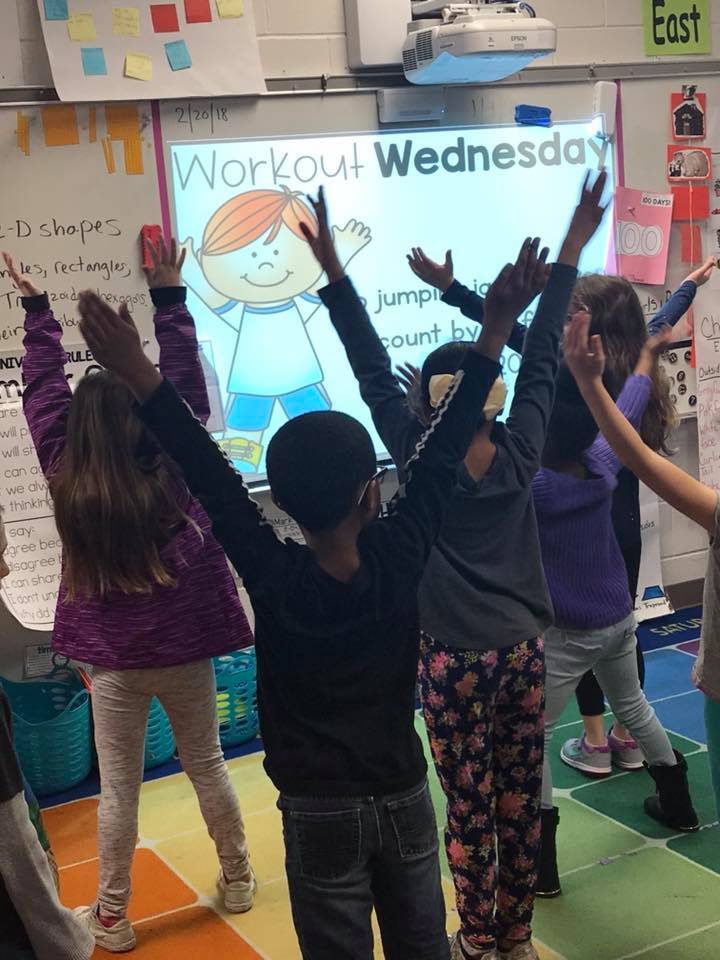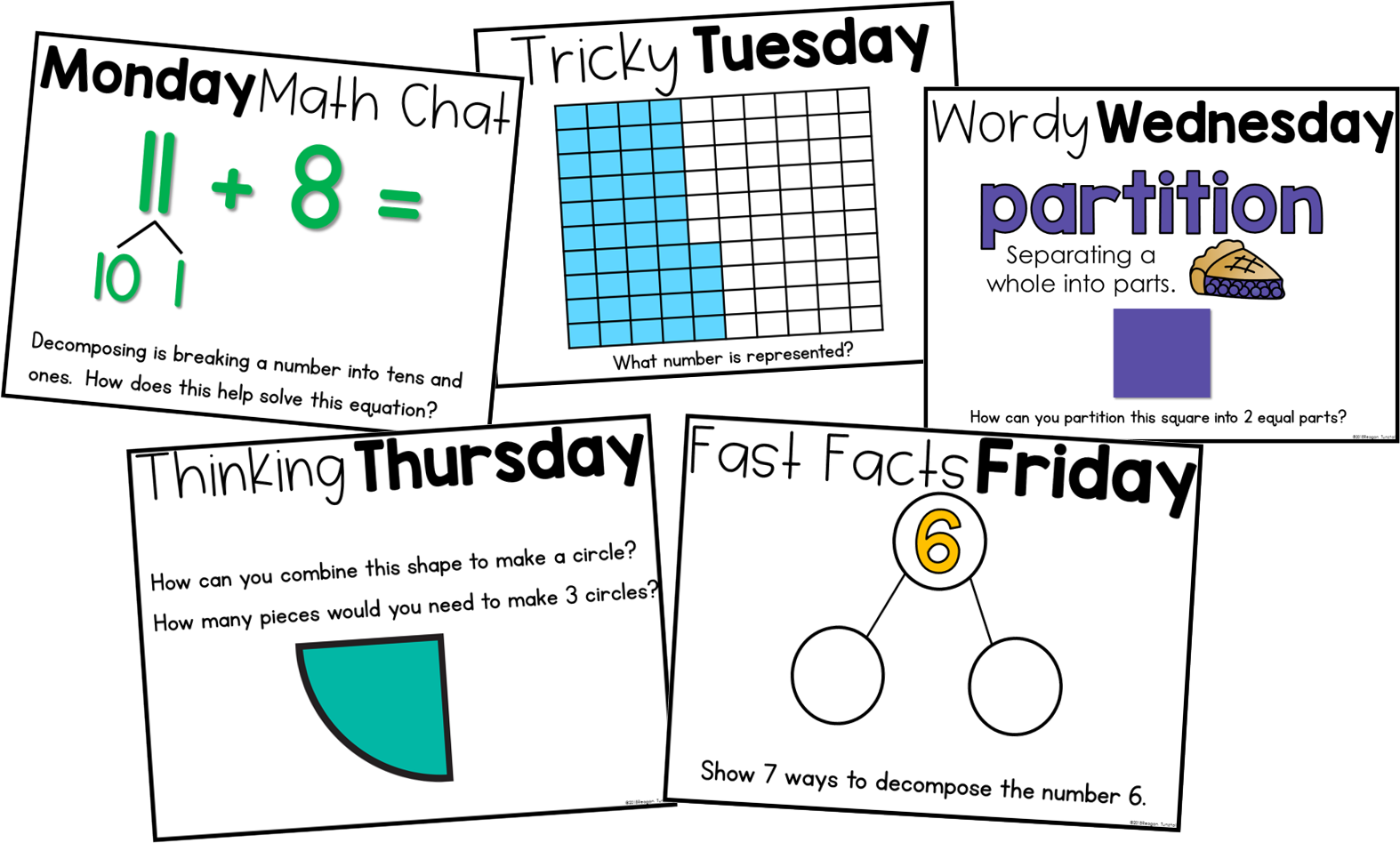 During a math warm-up, you can change the prompt to fit the developmental needs of your students.  Here is a list of example math warm-up prompts to use in place of the given prompt in order to remediate or enrich the level of learning.
What is the value of ___________?
Explain how you break down this problem in a way that makes sense to you.
Name the ________ of the problem.
What do you notice about…
What connection can you make…
Describe the picture/chart
Can we make it another way?
Tell me the strategy that you used.
How can we create this with different numbers/coins/manipulatives?
How does ____ change the value?
Justify your thinking.
FREE WEEK OF LITERACY and MATH WARM-UPS K-5
Grab a free week of warm-ups!  Below just click the grade levels below that will work best for you.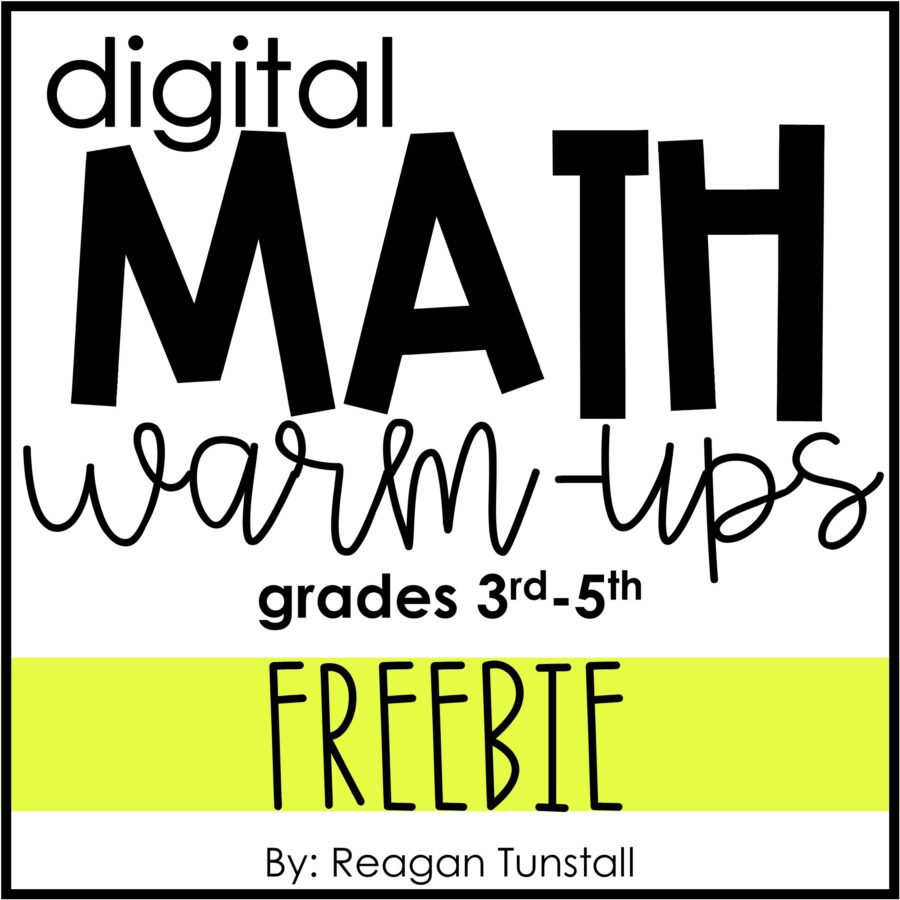 ---
MORE INTERACTIVE LEARNING POSTS