Summer Themed Math Centers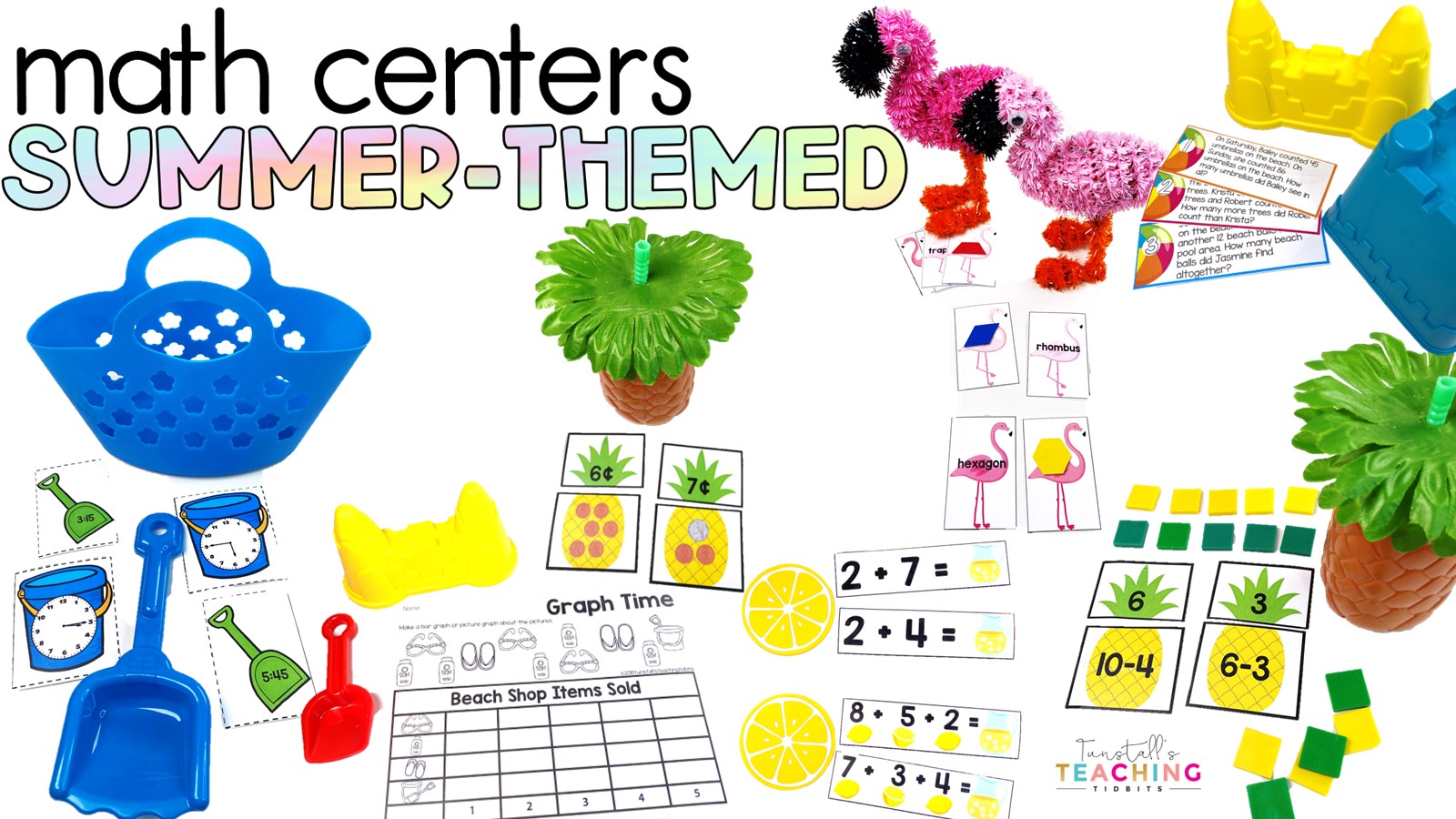 Whether you teach summer school or you are pushing through the final weeks of school, summer-themed May math centers are here to help!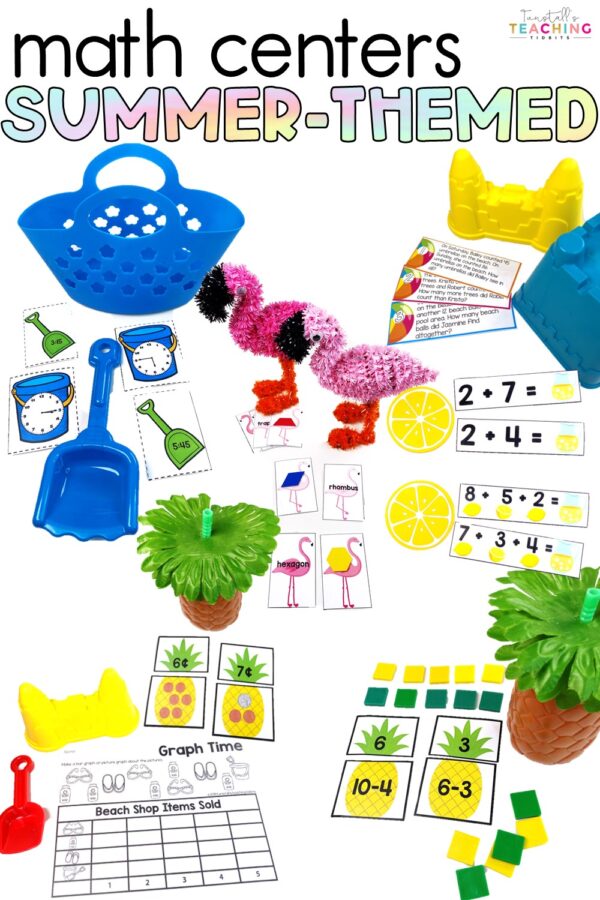 Summer-Themed Math Centers
Transport your math stations to the beach with some fun clipart and dollar store beach toys.  For grades Kindergarten, first grade, and second grade, you can find ten math stations, ten math journal activities, and ten independent practice pages to fill your summer-themed math centers.  Below is an assortment of stations from the three grade levels.
Keep the fun going while making sure students are still getting the content they need to continue being challenged.  Just a few little props bring that interest that is sometimes lacking during the warmer months!
Every May Math Centers set gives you both math journal printable activities as well as independent practice pages.  This allows you to have built-in accountability.  Whether you use them for more rotations, fast finishers, or even extensions like homework can be up to you!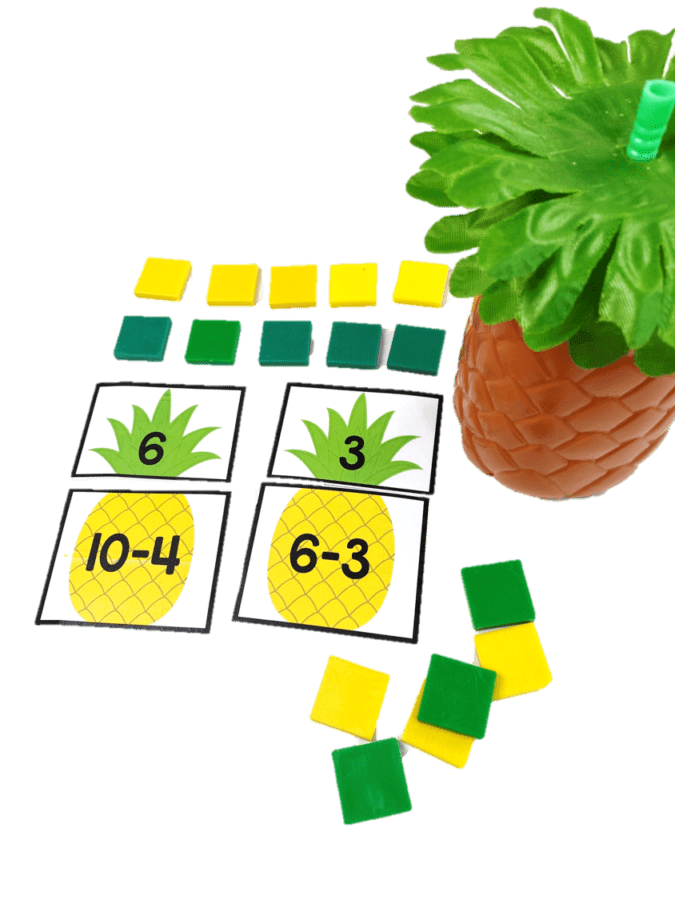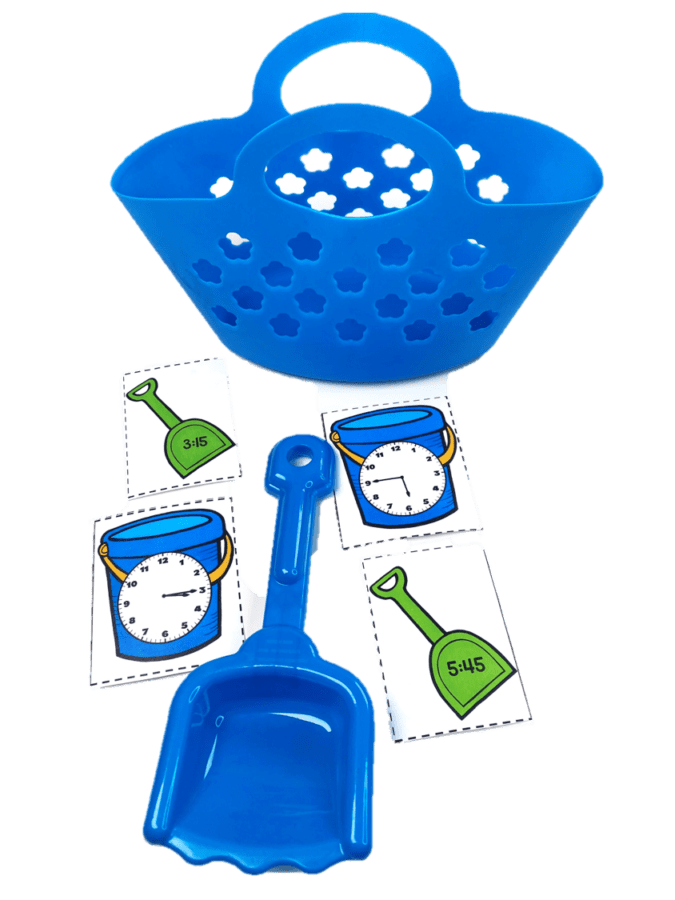 Find these math centers by grade level or grab all three in a discounted bundle.  If you have multi-age students there's a way that everyone can share the learning.
Find more summer-themed stations in this post on Picnic Math and Literacy!