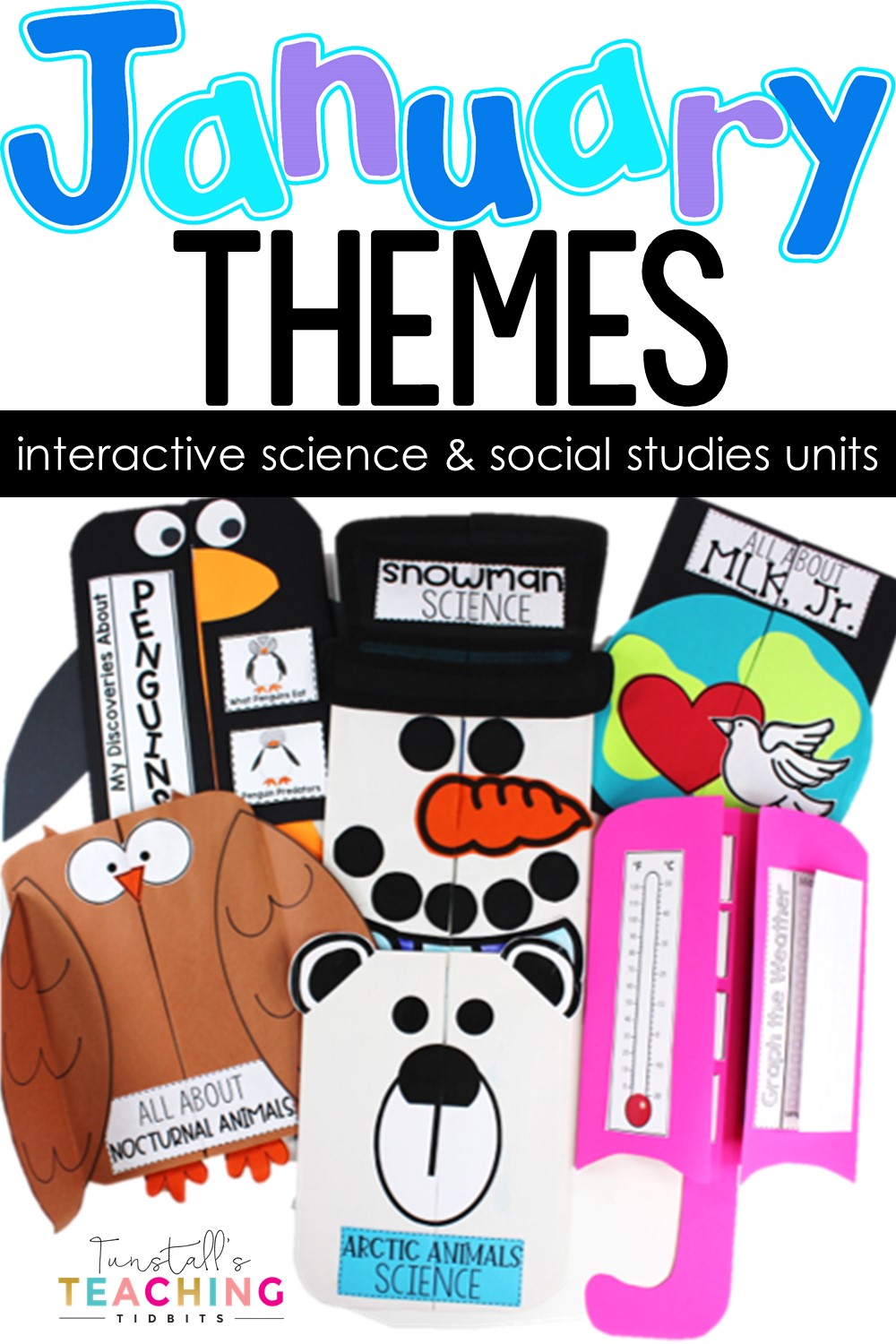 Primary teachers know how a good theme can electrify learning.  January themes refresh the classroom setting and bring excitement to regularly scheduled content.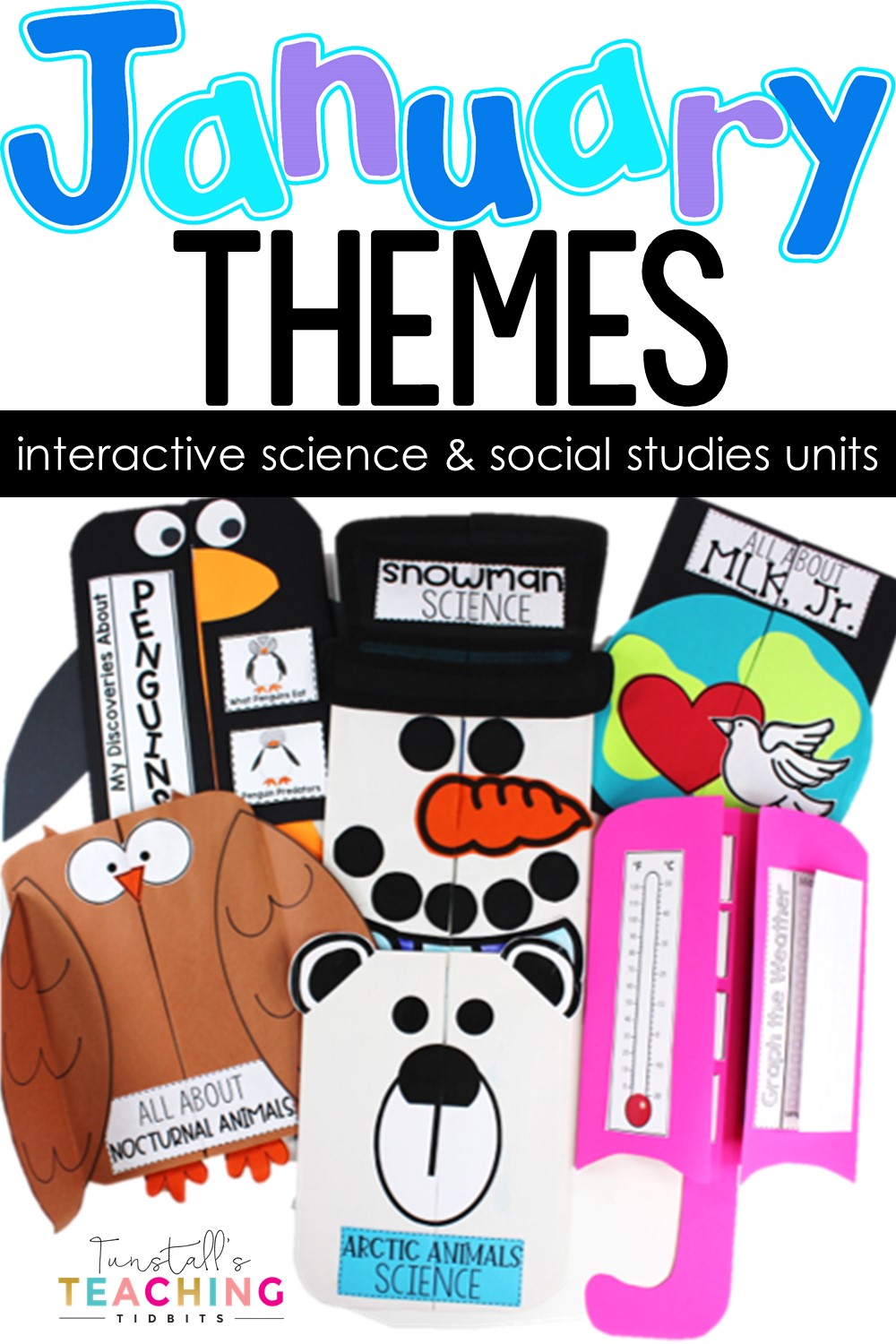 January Themes
While our content remains consistent to bring students through the standards, we also infuse thrilling themes to elevate student response.  With some simple content and classroom additions, we take the ordinary to the extraordinary.
The Simple Formula
To begin, choose a January theme. Use the theme for a week to two weeks.  Next, add in Dollar Store props or small items from home to create interest about the theme.  Following adding interest to the classroom,  grab short videos and fabulous read alouds on the topic.  Finally, add the themed interactive activities to round out the student experience.  Below you can read about how these themes have been used in my classroom.  For many, there are fun YouTube video suggestions, read-aloud resources, and anchor chart ideas.
Science and Social Studies Themes
I use science and social studies to elevate student writing, math experiences, spelling, reading, and phonics.  Additionally, whether it is in the interactive booklets, or through small props and decor in reading and math stations, we can create an experience for students.  In fact, the small effort creates BIG buy-in.
Take a look at the activity below on understanding the Antarctic temperatures. In one activity, we tie in our animal research for writing, temperature measurement for math, map skills for social studies, and animal adaptations for science.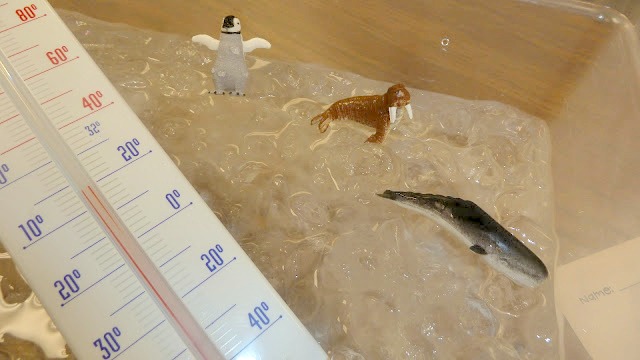 In the picture below, while researching penguins,  we did a "museum walk" activity.  Students walk the room to observe artifacts and pictures on a topic.  They take markers and write observations and questions in a graffiti wall context.  These questions become terrific research topics.  I search for books and videos that can address their interests.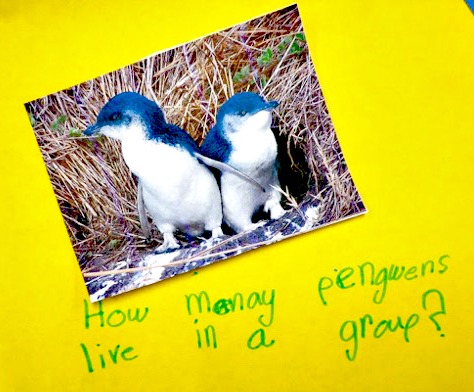 More Info Please!
For a closer look at each January theme, click each picture below to be taken to a dedicated post.