Me on the Map & Being a Good Citizen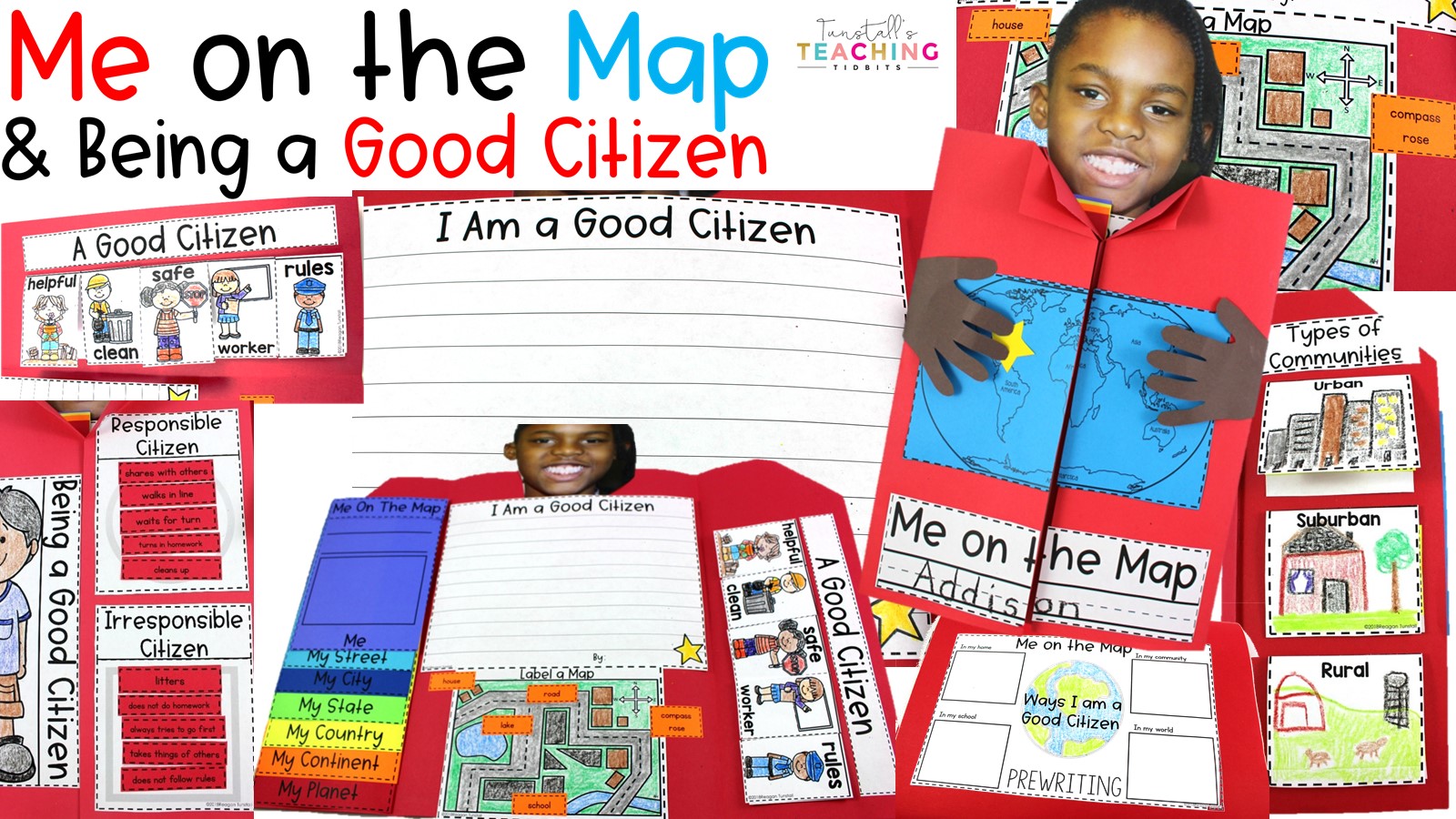 As the years roll by, a true favorite unit to teach is Me on the Map and being a good citizen.  Following the first couple weeks of school when we have discussed our classroom and school community, it is time for expanding our explorations.  Now we find our place in a larger community out to the world.  Simultaneously, we learn types of communities and how to be responsible citizens.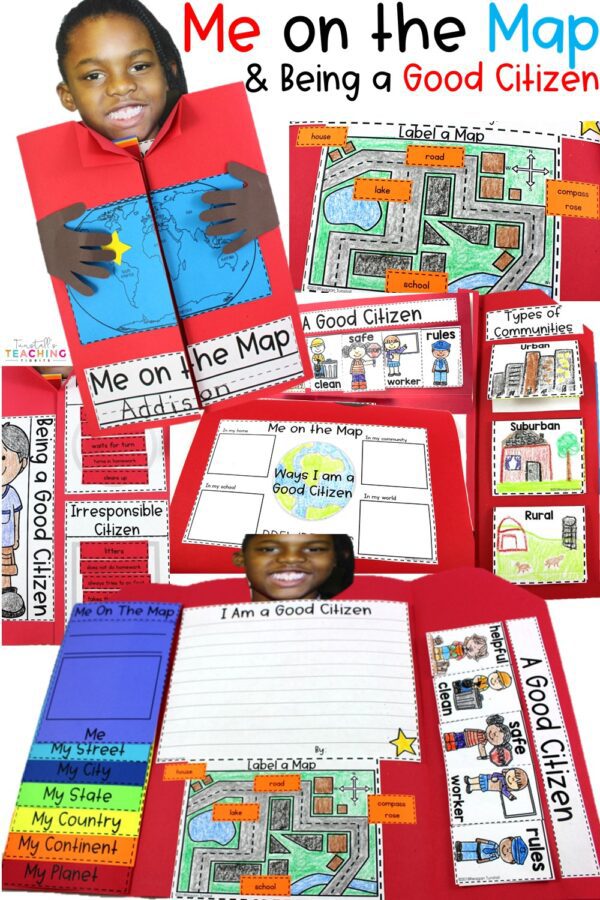 KEEPSAKE BOOKLET INFORMATION
To begin, students get a blank construction paper foldable which will house their activities for the duration of their studies.  We spend about 30-45 minutes per day doing one of the included activities.   Kick-off each lesson with either a related read-aloud or a short video.  This content springboards us into discussions.  I use the interactive activities to finalize our learning of the day.  After a week or two (depending on how many items you want to explore), our keepsake is ready to display!  The simple directions are included.  Once the booklet is complete, we add our face pictures and paper hands.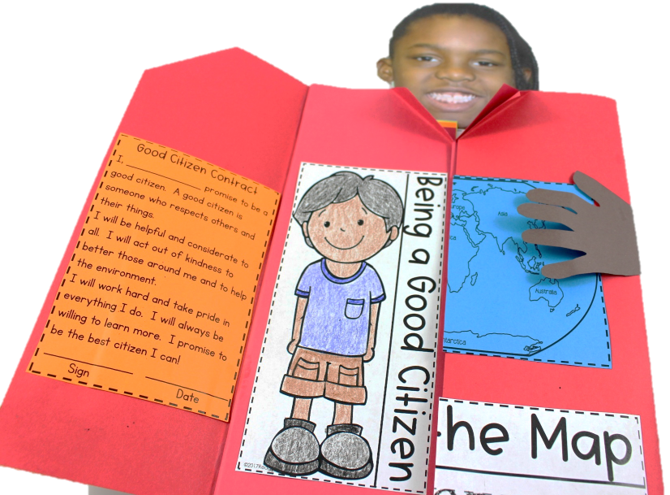 RELATED BOOKS
First and foremost, here are wonderful books to use with the included Me on the Map & Being a Good Citizen lessons.  Each book below is linked to Amazon.   When using a read aloud, pause and ask questions to direct learning to the desired content.
VIDEOS FOR COMMUNITY & CITIZENSHIP
For research, use the free YouTube videos below to encourage discussions and understanding. These videos teach about map skills, types of communities, and being a responsible citizen.  Although I have compiled these videos for you, always prescreen your content when showing it to students to determine if it is the right fit.
ME ON THE MAP & BEING A GOOD CITIZEN KEEPSAKE
Once you have read a story or shown a video, it's time to dive into the hands-on activities.  I love having students create the keepsake "Me Book", but the following activities will all fit in a composition book as well.
My Planet, Continent, Country, State, City, Types of Communities
Attributes of a Good Citizen
A Good Citizen Vocabulary
Responsible/Irresponsible Citizens
Good Citizen Contract
Label a Map
Make a Map
Me on the Map Prewriting
I am a Good Citizen Writing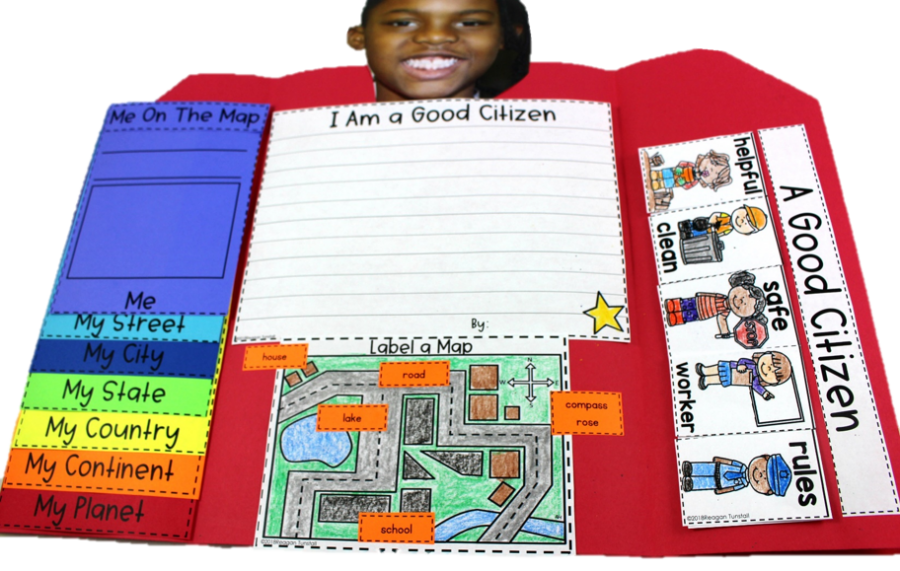 EXAMPLE BOOKLET
Choose to do as much or as little as fits your studies!  These activities are perfect for first and second grades.  Many can be used or modified for Kindergarten as well.
Me on the Map & Being a Good Citizen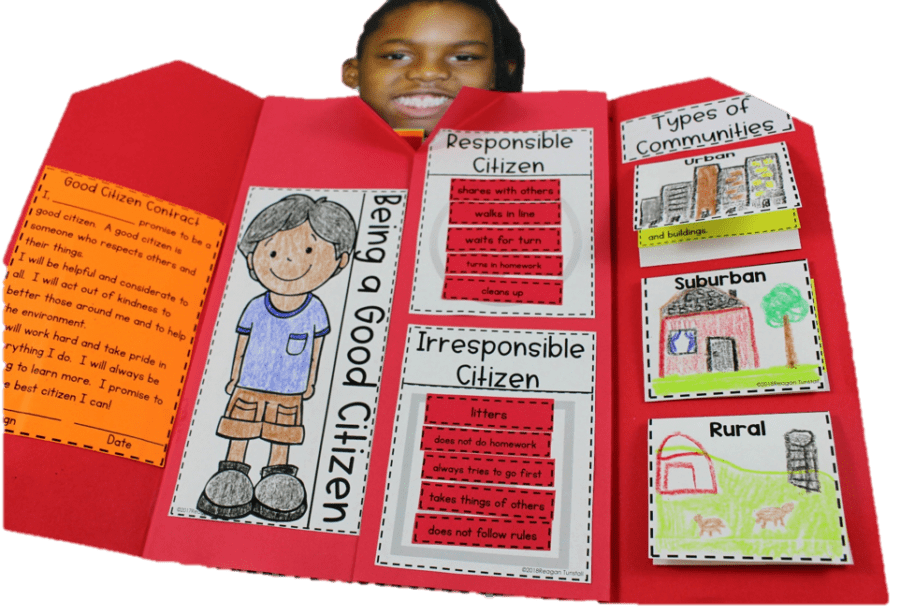 MORE SOCIAL STUDIES AND SCIENCE BOOKLETS
Social studies and science is so high-interest and fun to teach.  I have over 30 learning booklets!  To read about them, click HERE.