America the Brave Election Day and Veterans Day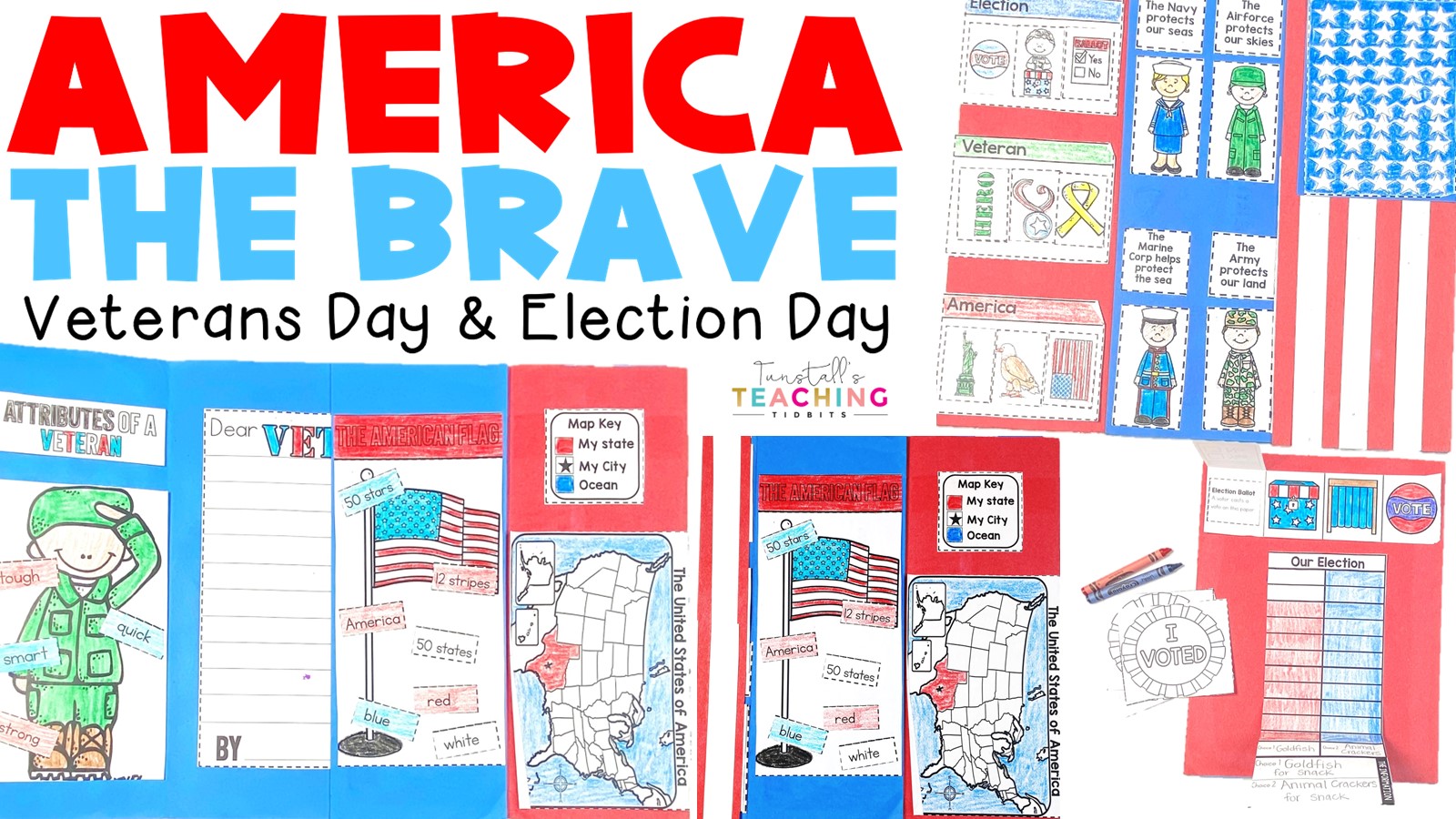 November is a BIG month for Social Studies.  Just as October was packed with terrific themes we can now shift into a new focus of learning about our country, our war heroes, and Election Day.  I didn't always love these themes quite as much as pumpkins, spiders, and bats, but as the years go by, I realize how important they really are!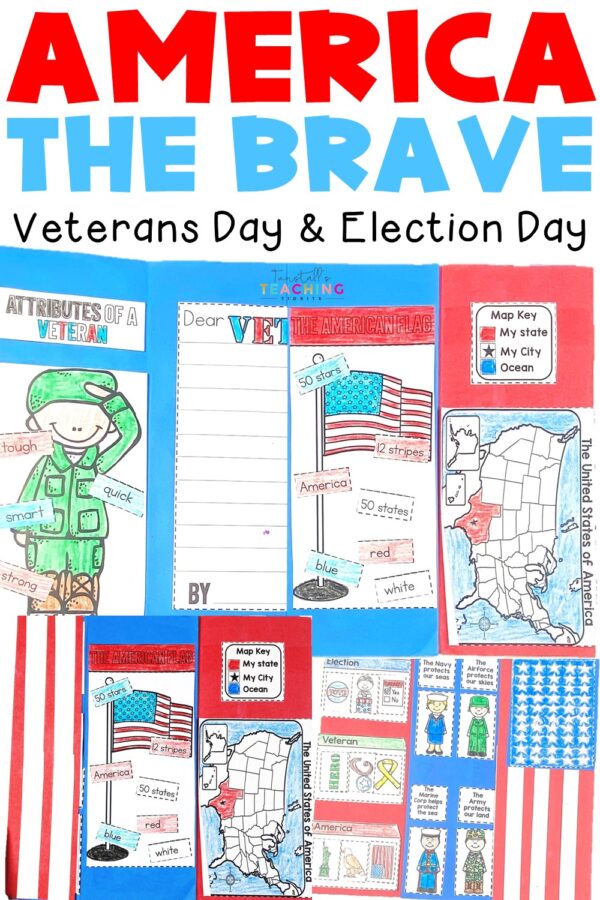 America the Brave Election Day and Veterans Day
Because Election Day is November 3rd.  Let's start there!  Inside the activity book, you can create your own class election.  Decide what your class will be voting on.  Perhaps your story time choice, a special snack, a class elected president, or even a special reward to earn.  Have an official election while learning all about the process.
Create this fun flag craft and use the included stars or make your own stars with a white dauber or paint and Q-tips on blue paper.  If you choose, embellish the flag with your button or an included Veteran graphic.
Dive into the activities that will help teach all about our military, our country, our symbols, Veterans, and more.
Write a thank you letter to Veterans to display for your assembly.
I have never been able to make it through a Veterans Day Assembly without tears of gratitude.  It's such an incredible sacrifice.  The Patriotic music just does me in.
If this fun-filled activity book is what your lesson plans have been looking for, click this picture to check it out. America the Brave Election Day and Veterans Day
If you are looking for even more for your Veterans Day lessons, you can get math, literacy, and writing in this packet below.