Martin Luther King Jr. Activities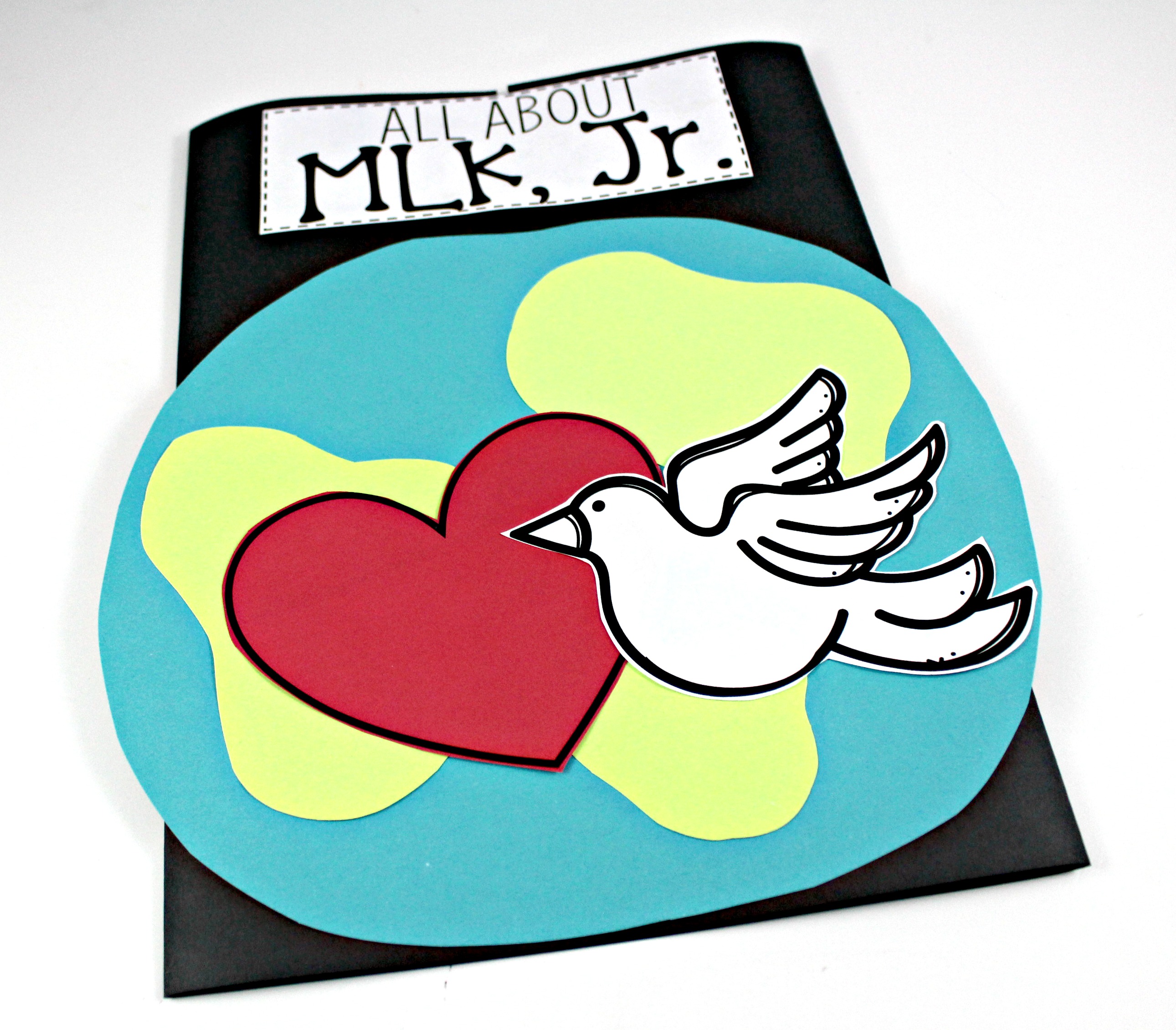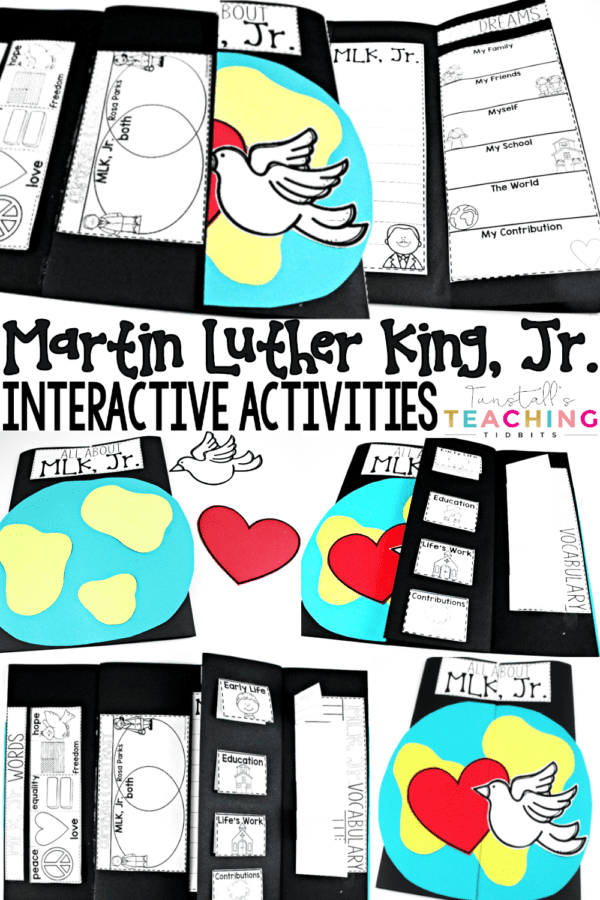 Celebrating MLK Jr.
Celebrate the life of Martin Luther King Jr. with this keepsake craft foldable.   There are two cover craft options.  This one showing earth, heart, and dove, and another one with a craft of MLK Jr. himself.  This packet will nicely supplement your instruction about Martin Luther King, Jr. and can be used throughout Black History Month.  The activities in this unit can also fit into a composition book where you can pick and choose what you want to focus on if you aren't able to do everything shown.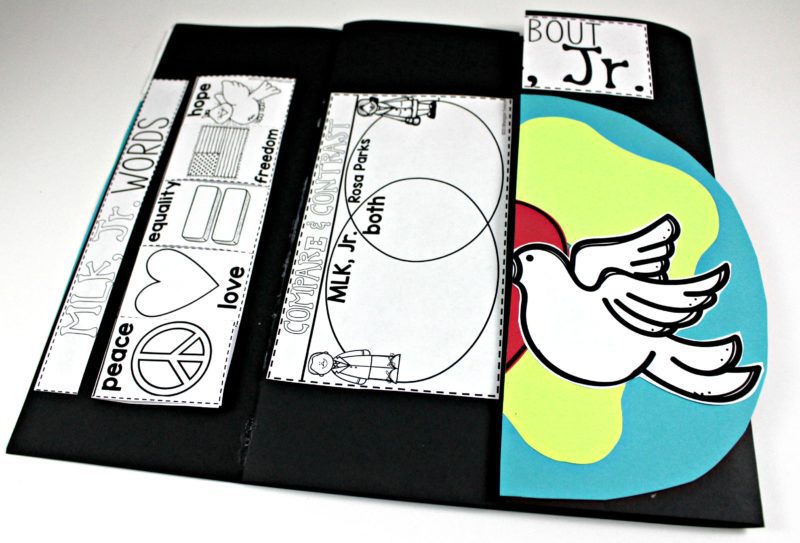 Let's Look Inside
Inside the first two flaps, we have MLK Jr.'s words, flaps where we can write important events in his life, vocabulary words, and a compare and contrast Venn with Rosa Parks.  Using your favorite picture books, videos, and websites, you can discuss and record the important information in the different text organizers.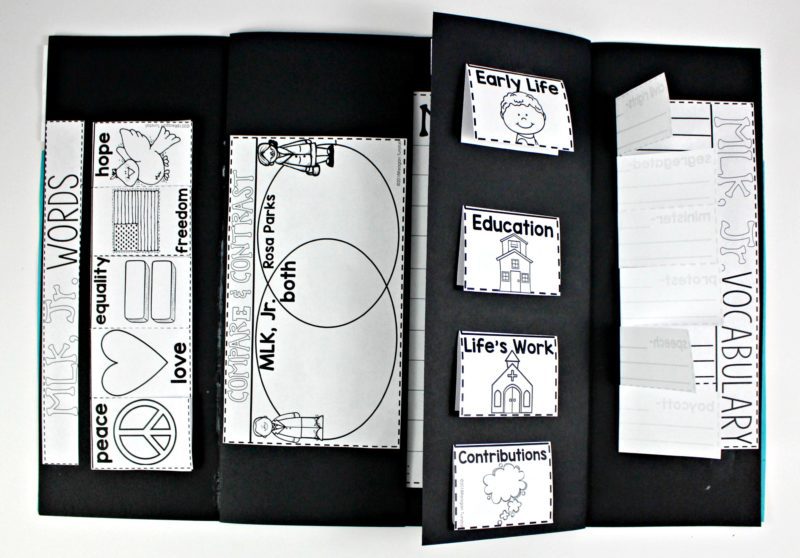 Inside the next flap on the left below, students create the timeline of MLK Jr. and not pictured, students also create a timeline of their own.  The student timeline makes a great little home activity too if you want to send home a little project!
On the right students write in their goals and dreams for different aspects of life.  This can be an individual goal, group idea, or class brainstorm lesson.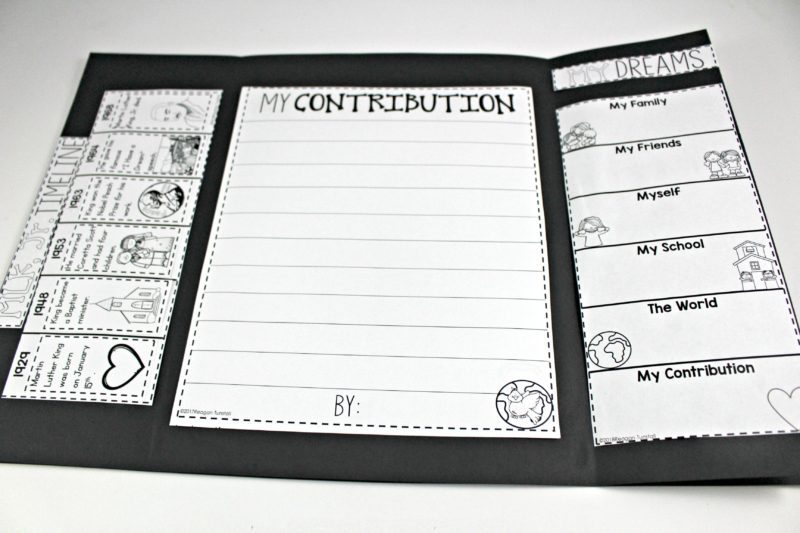 The back of the book houses the pre-writing web where students organize their thoughts and information in order to write an expository piece about MLK Jr. for the book.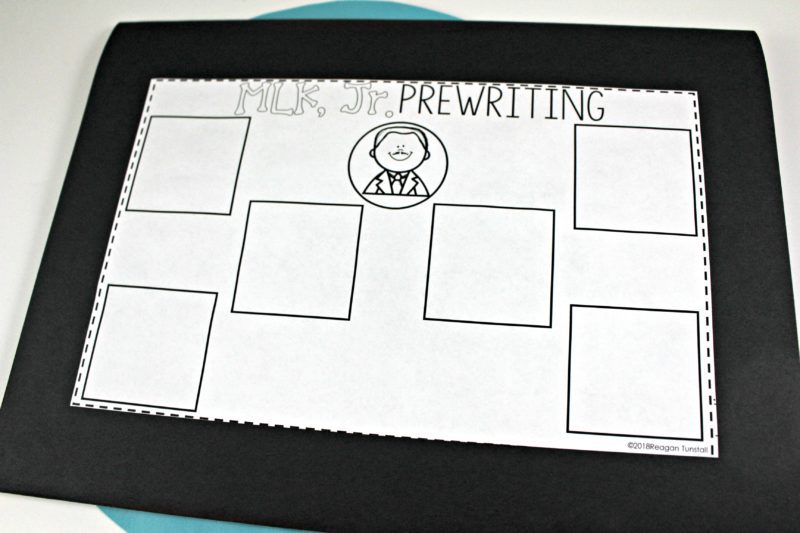 There are a variety of options for both the lines and the focus of the writing for the book.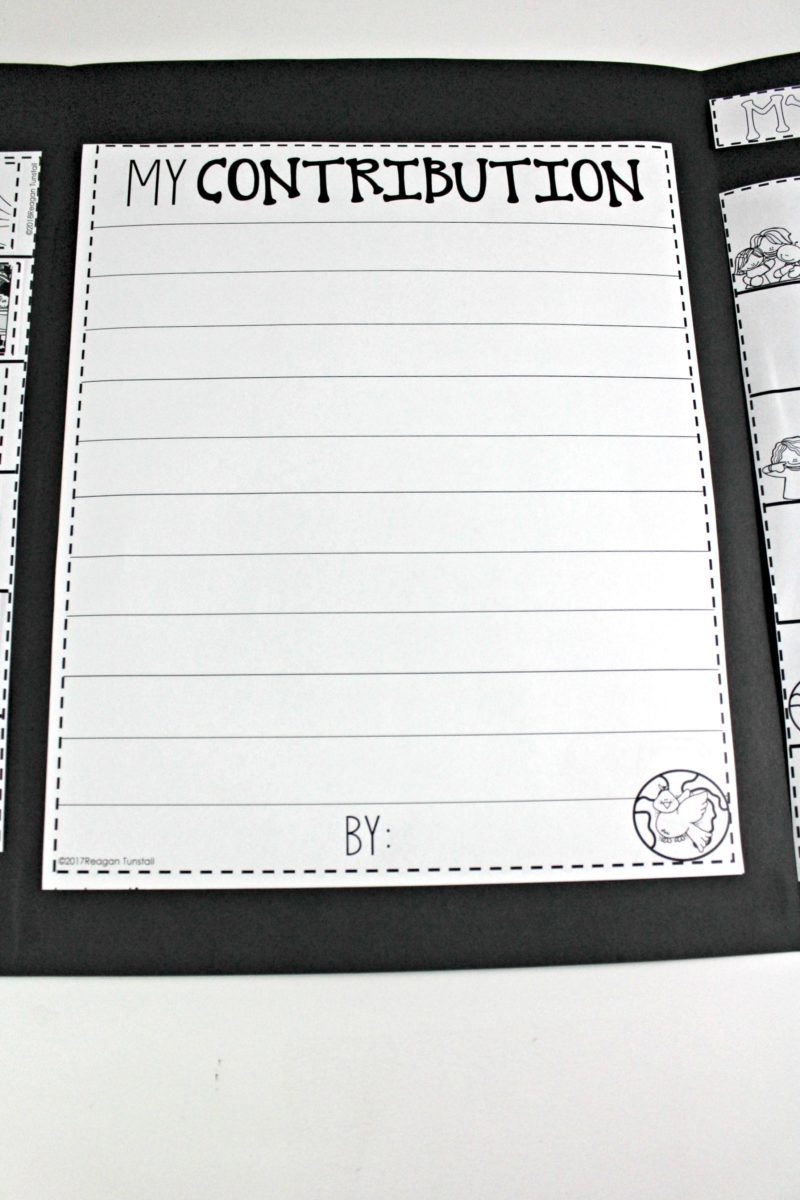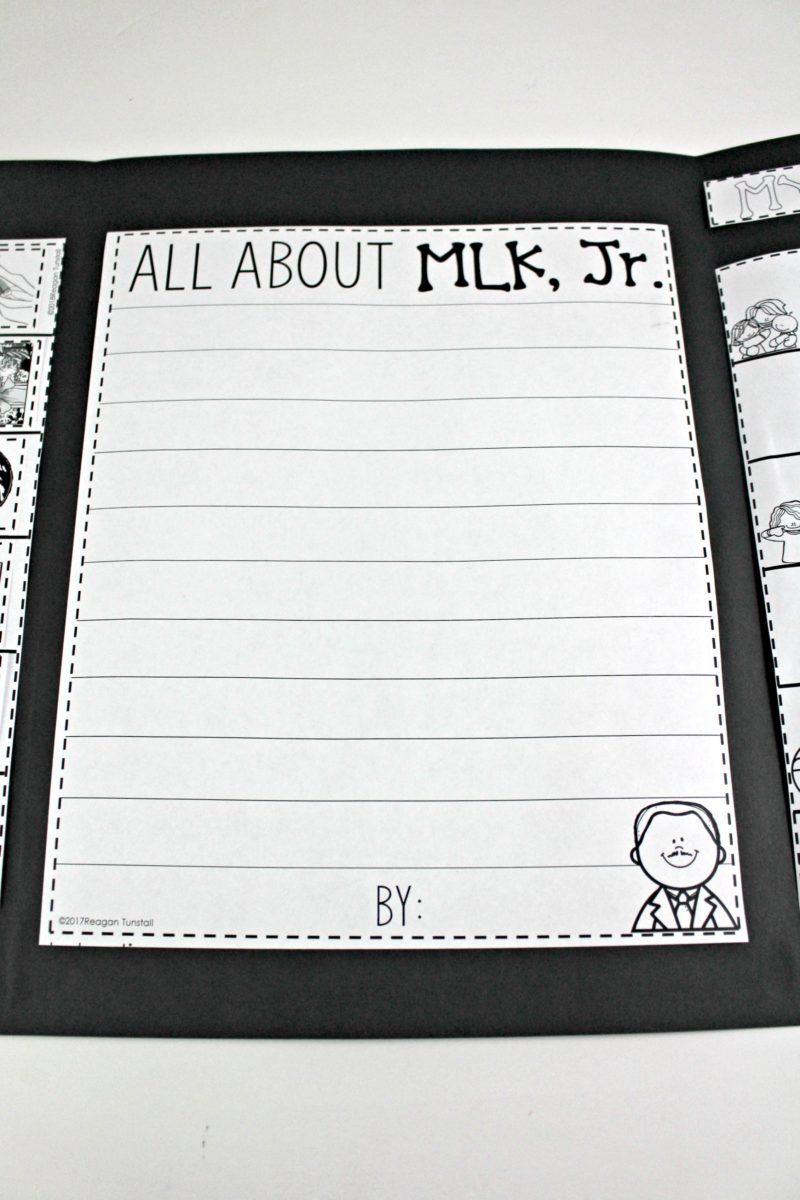 MLK JR ACTIVITIES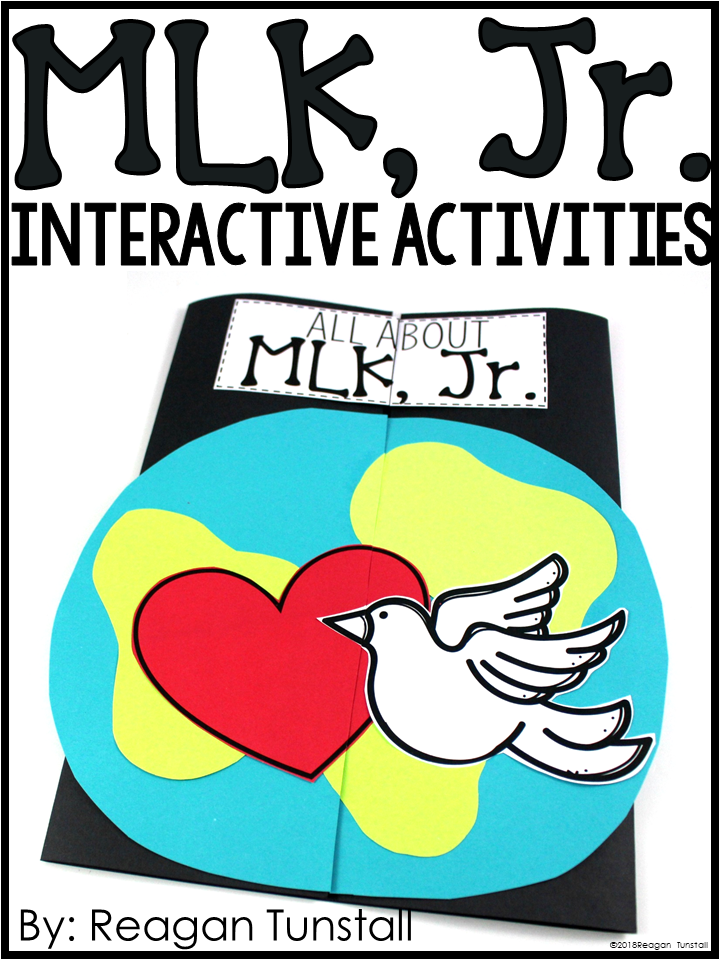 Other Winter Themes
Click the pictures below to see more about the themed books.  There are a total of 32 themed books just like these!