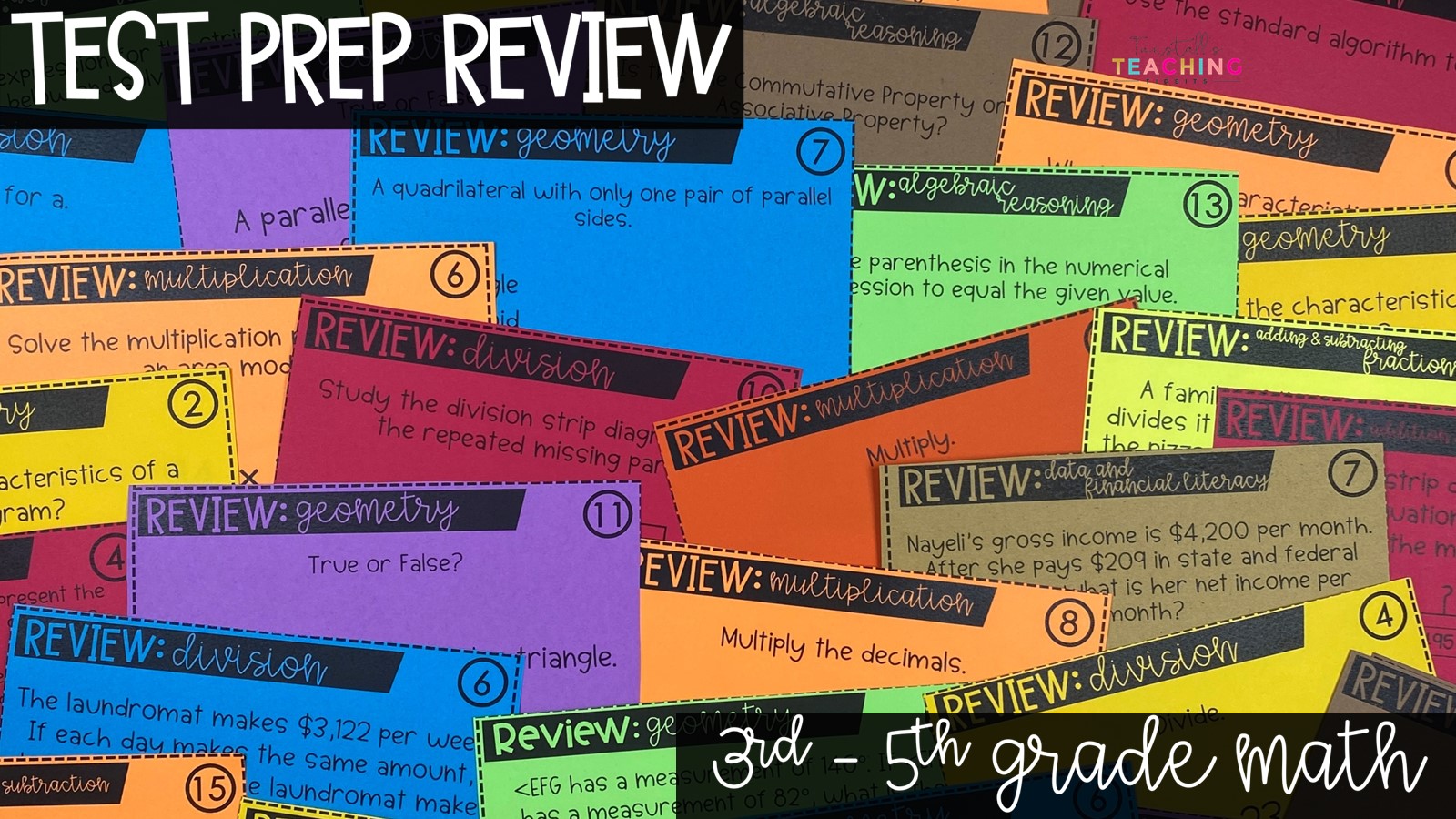 When it is time to review in preparation for state testing in math, there are many ways to go about it. This post shares ten engaging themes to motivate any age of learners to revisit and review content with a purpose. Math test prep review is best when students have high-quality content for review, inspiration, and motivation through peers and their environment.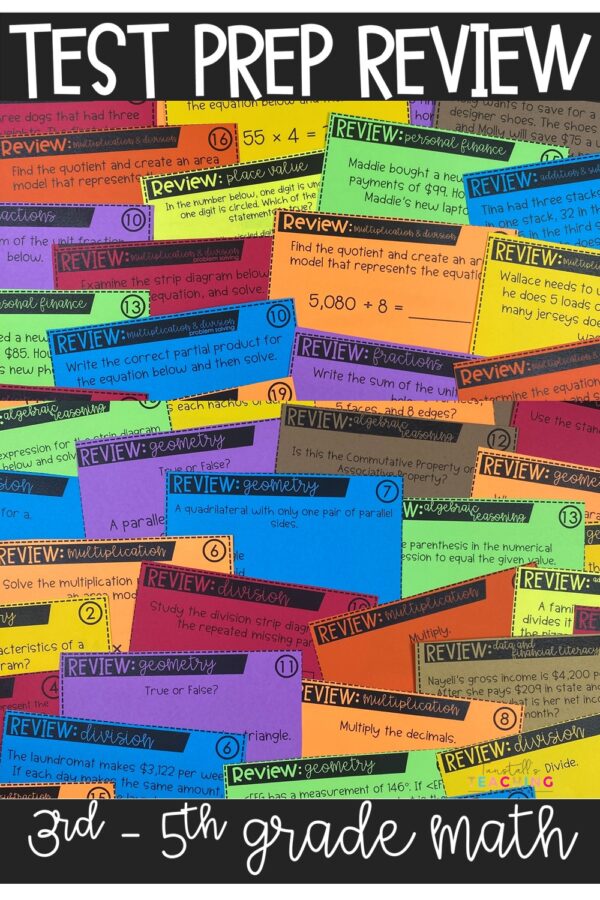 Preparing for Testing
We have 150 standards-aligned math content review task cards for test prep created to bring your review theme to life seamlessly. Each set of cards within the grade level has answer keys to make checkpoints for students. Whether the state test is looming, or the end-of-year cumulative exam is drawing near, we want to give students time to take a break from new learning to focus on reviewing content to solidify past concepts. From one week to one month, we plan a designated review window leading up to the testing window.  Along with the designated time to review math skills, we also offer a theme to inspire students to buy in and apply themselves.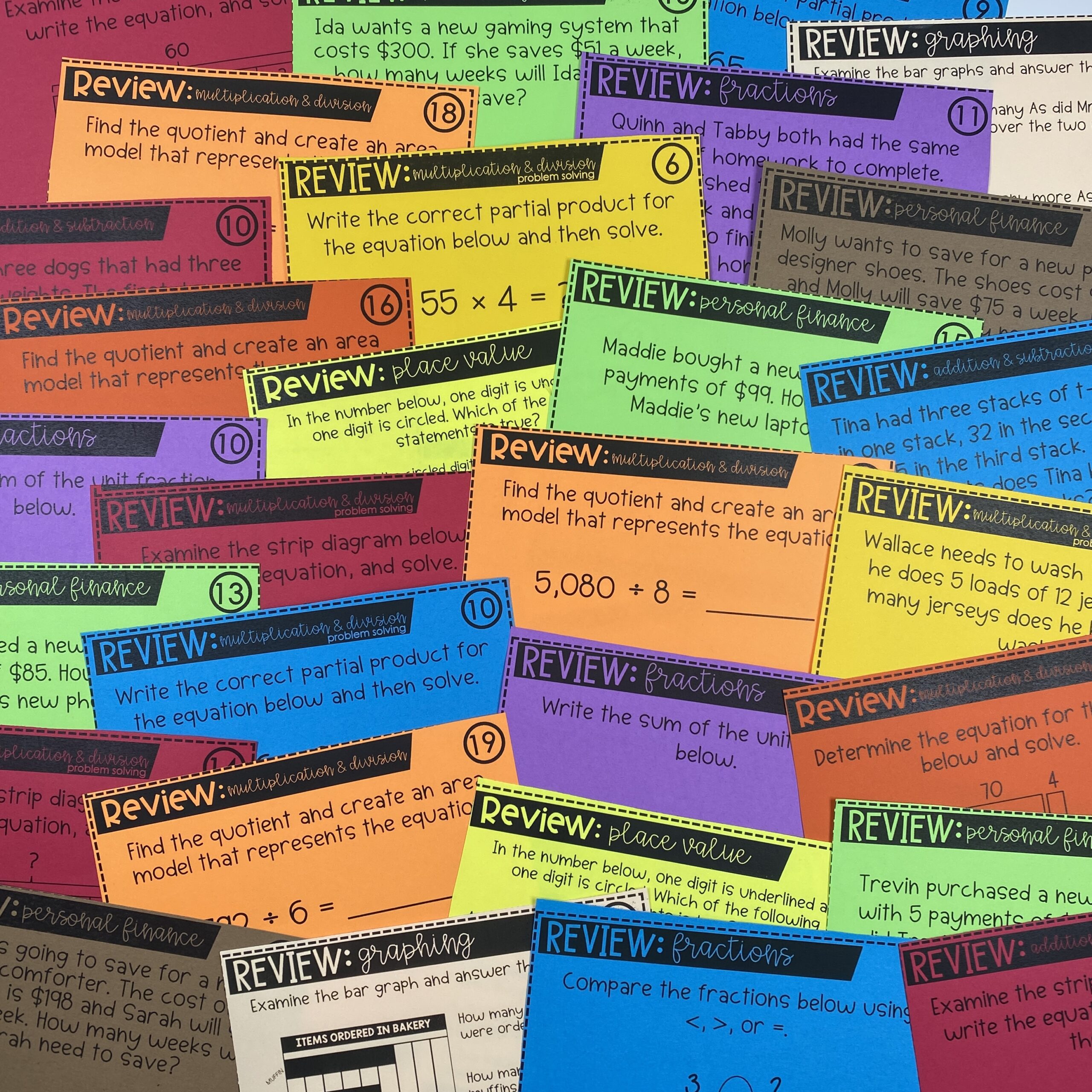 Third Grade Math Test Prep Review
Fourth Grade Math Test Prep Review
Fifth Grade Math Test Prep Review 
Ten Theme Ideas for Classroom Review
Each of the theme ideas below has items from Amazon in the pictures. I searched for "party" items for each theme and located some things that would bring the theme to life in the classroom.  The Dollar Store, Party City, and Oriental Trading Co. would also be great places to check. If I were doing this on a team, I would consider each of us picking a theme and doing rotations or having options for years.  The review cards could be divided into different domains or math strands.
We offer Math Test Prep Review cards for third, fourth, and fifth grades.  The pictures in this series below feature the third grade cards.
Math Olympics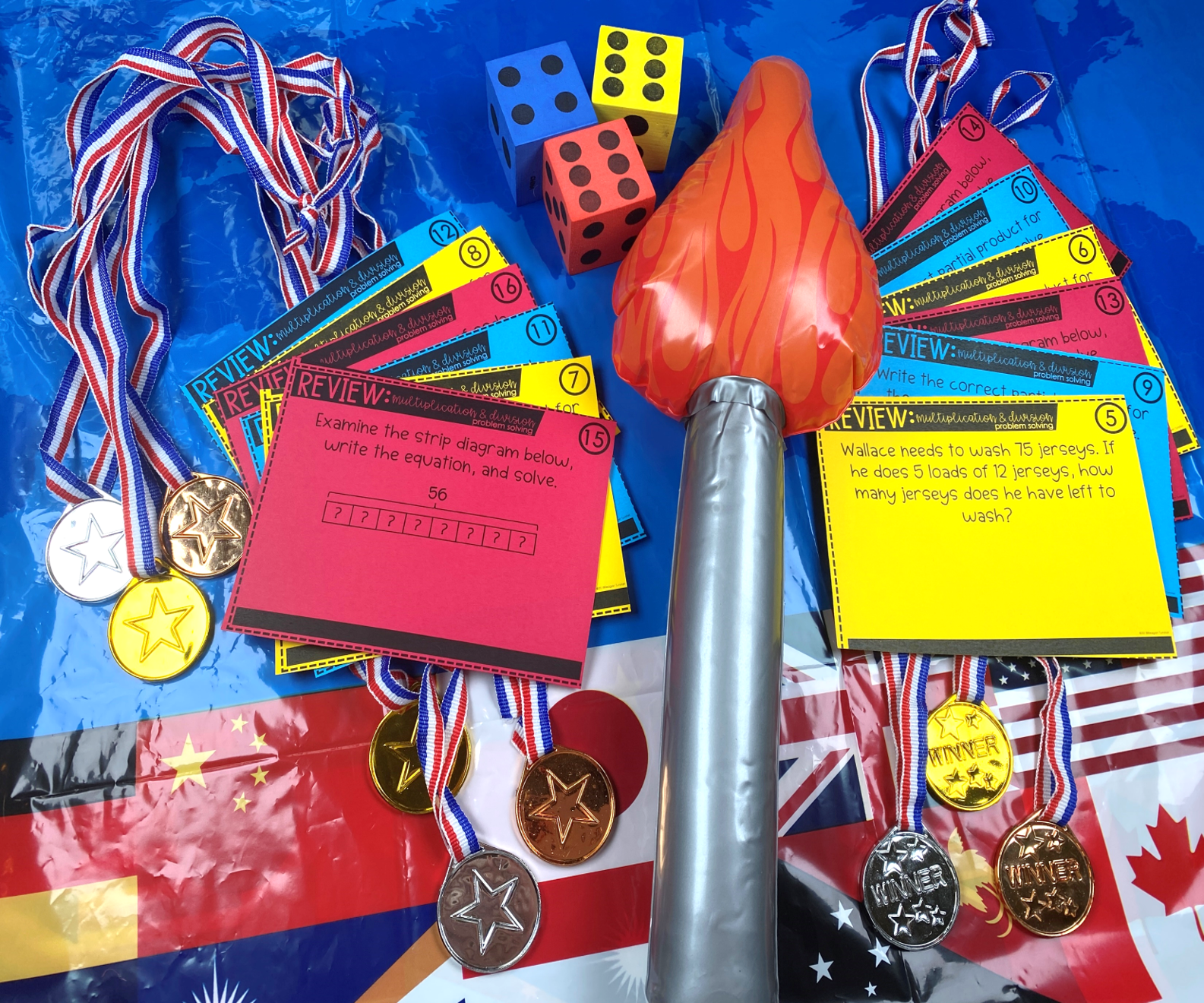 March Madness/Basketball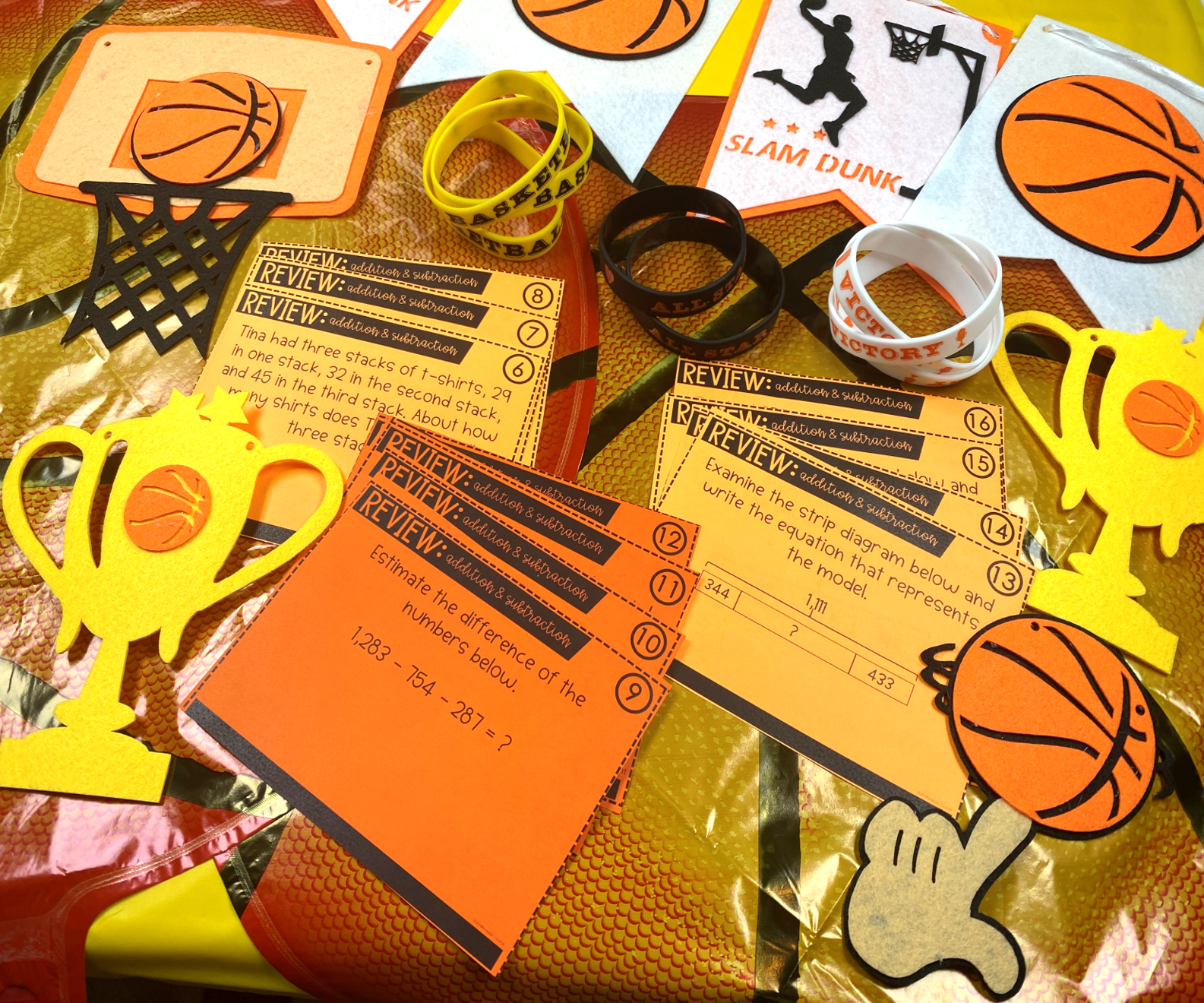 Math Safari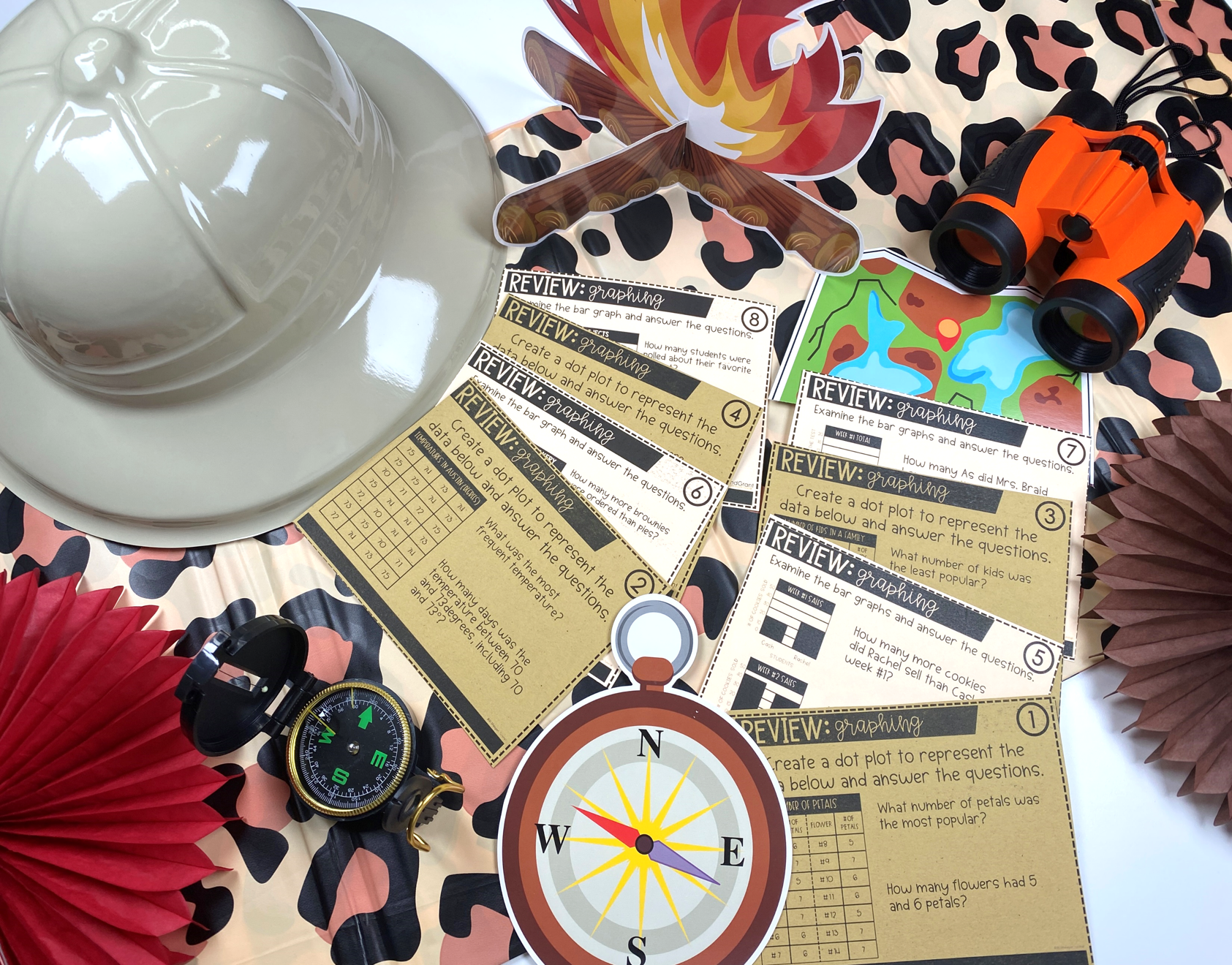 Rock the Test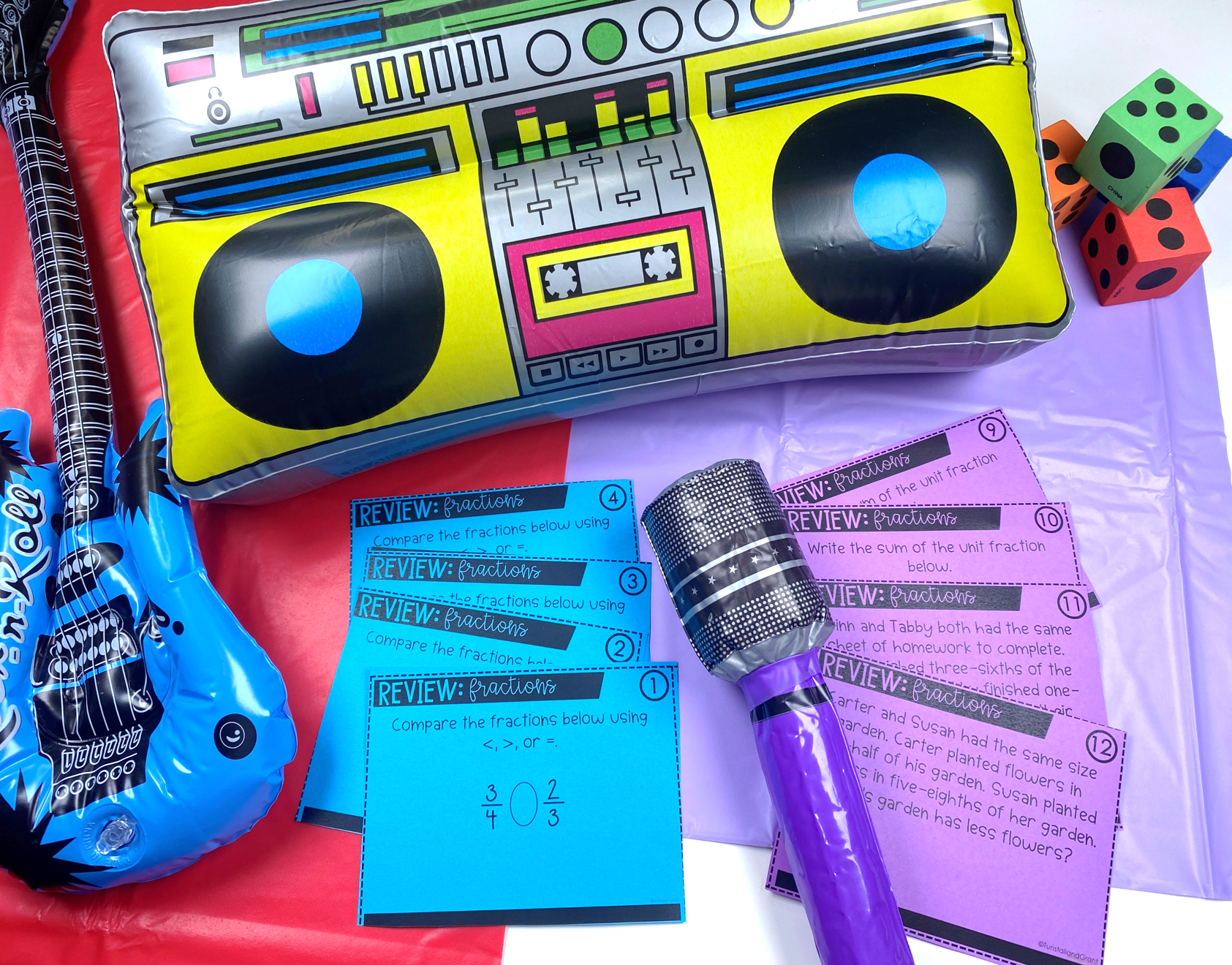 Survivor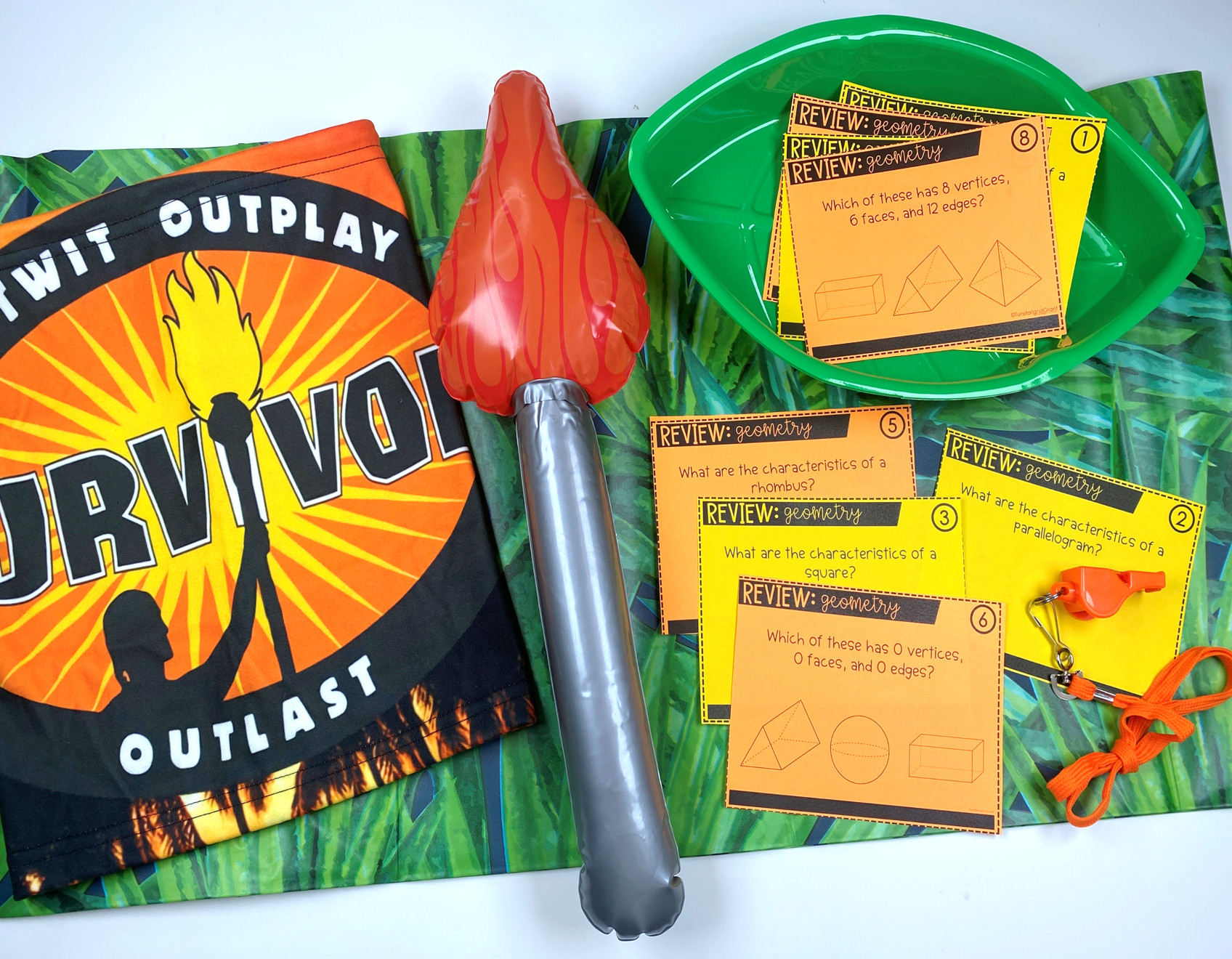 STAAR Wars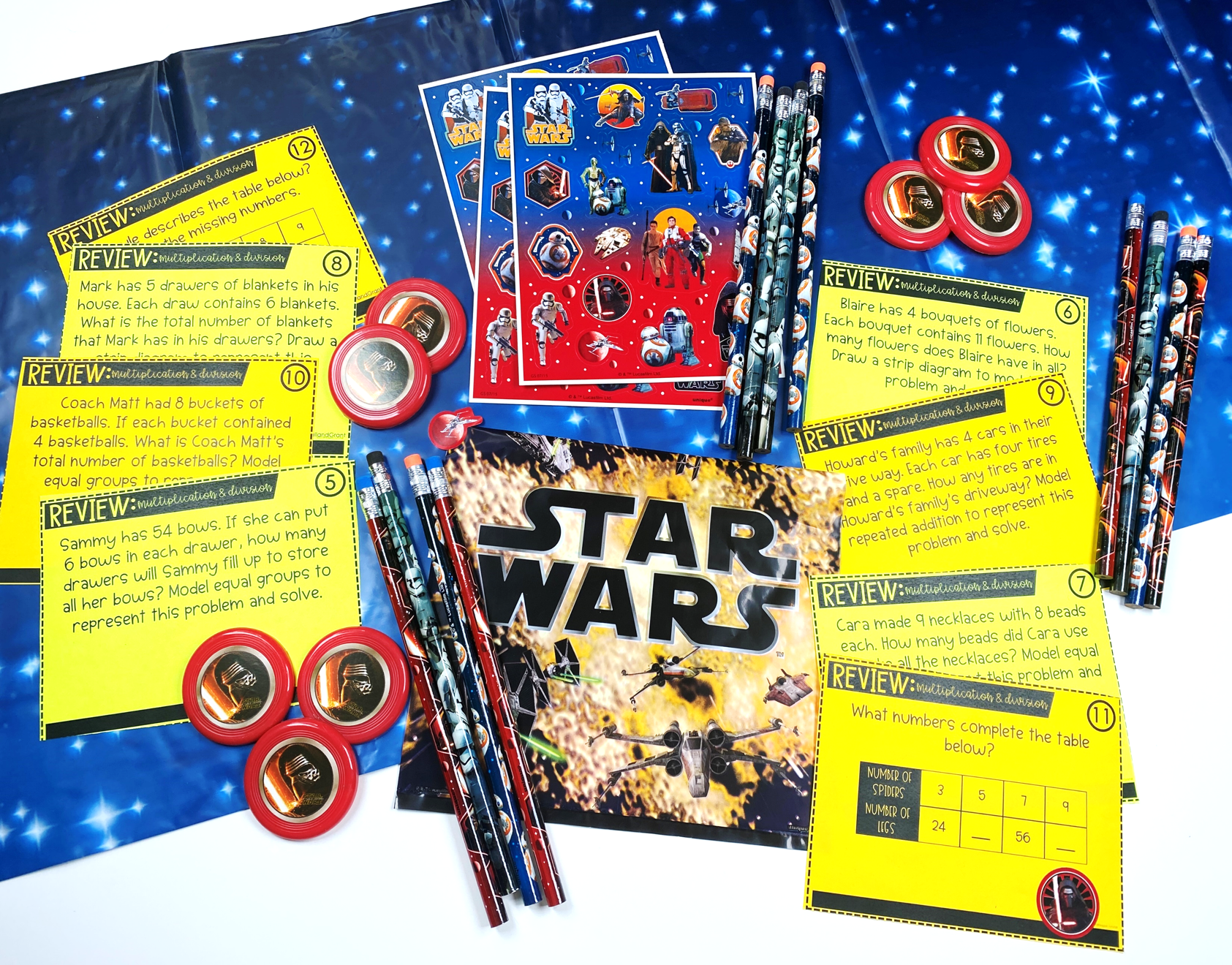 Football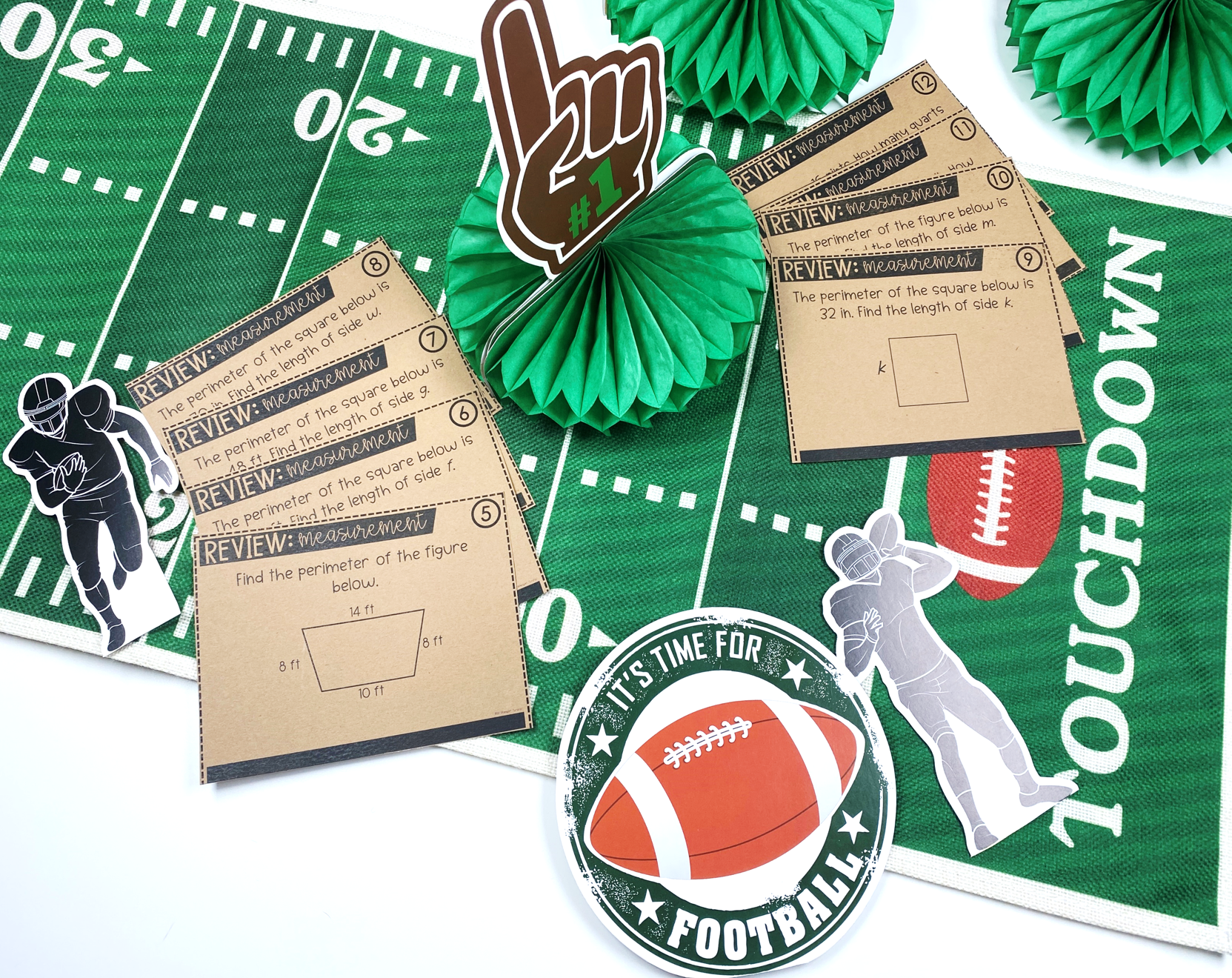 Camp Math-a-Lot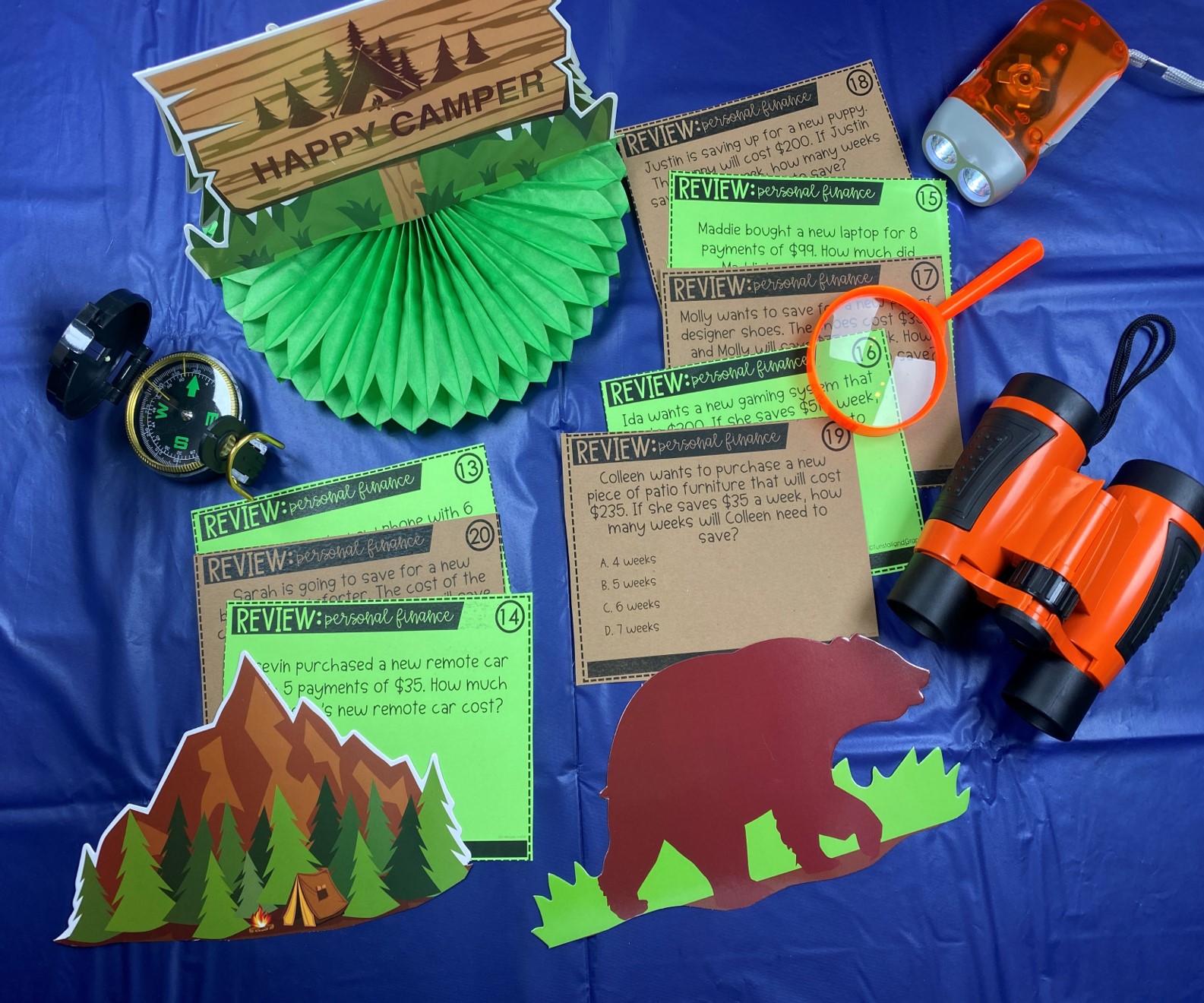 Game Show Host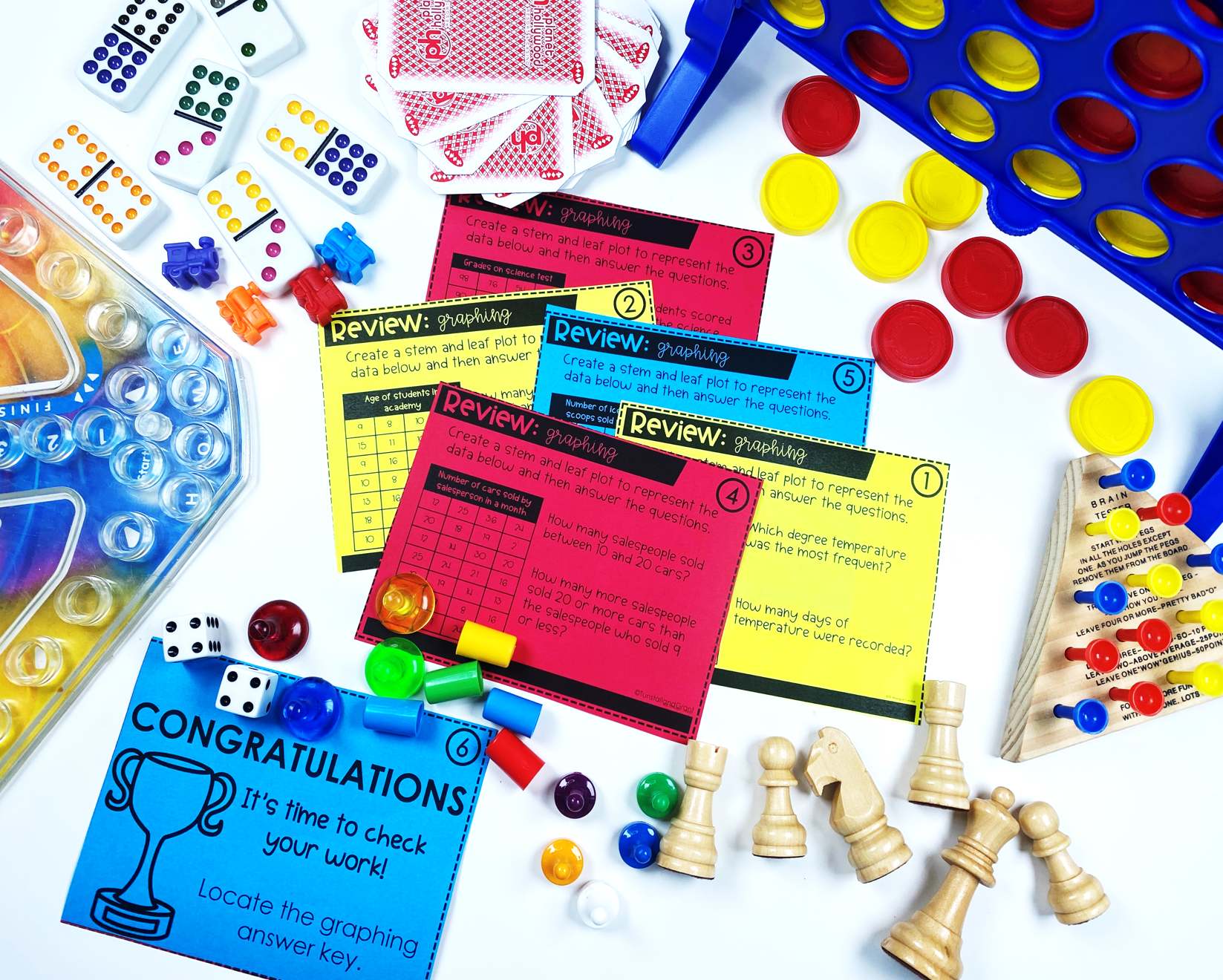 Math Bootcamp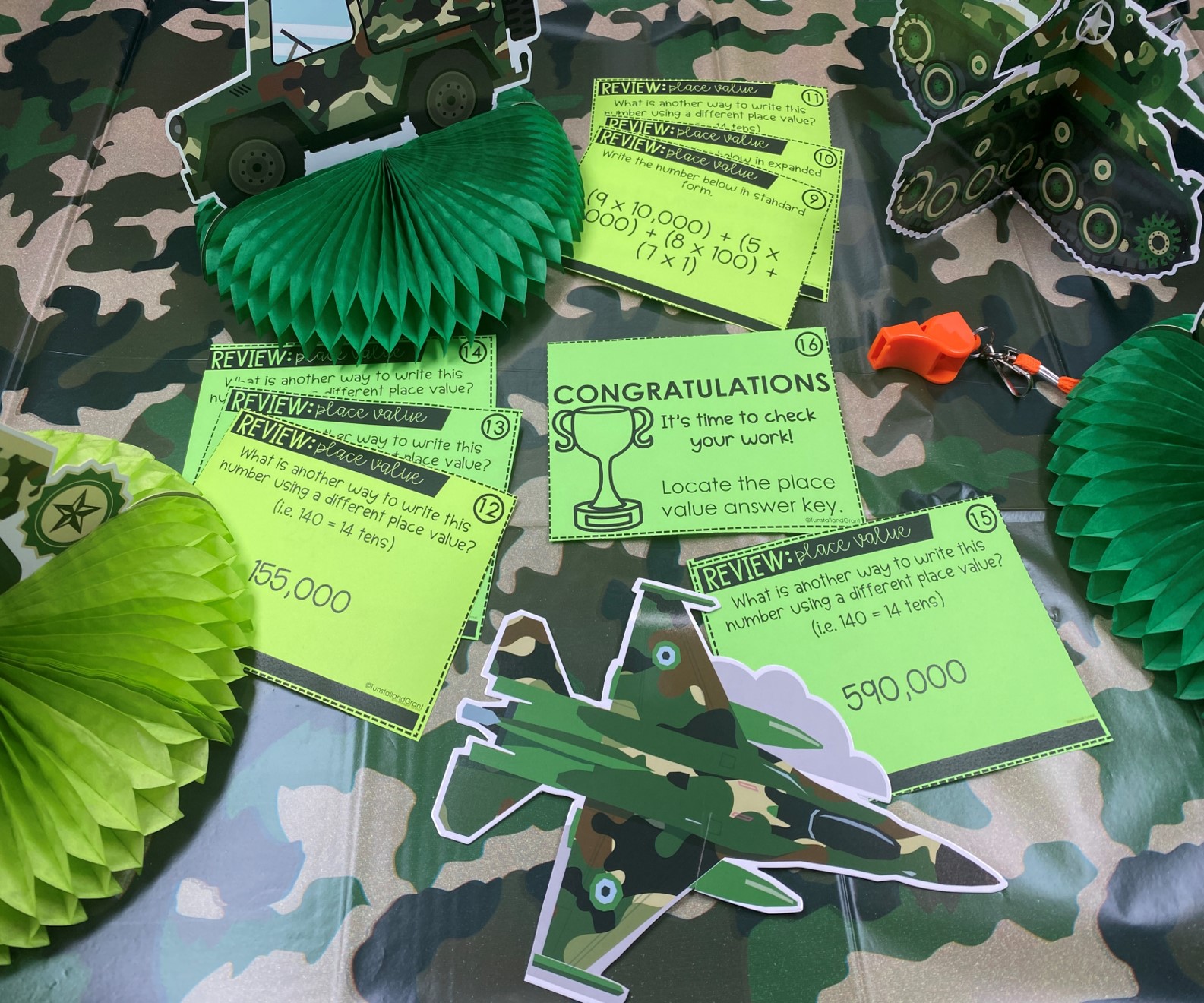 DIGITAL END OF YEAR REVIEW AND CUMULATIVE ASSESSMENTS
If a digital end of year review is more your speed, this review resource is the digital end-of-year review slides to put up in front of the class and allow them to work it out on the board, on whiteboards, or in a journal.  Then as a class, we can discuss their strategies, how they solved, and the correct answer.  The digital slides prepare students to take the included cumulative end-of-year assessment.  Hundreds of reviews share a love of the simplicity of the paperless review paired with a comprehensive assessment.
K-5 End-of-Year Review Ideas
The perfect time to implement fun ways to review the year's content. These ten math review resources focus on standards review while creating a fun format for students to review.