4th Grade Guided Math Geometry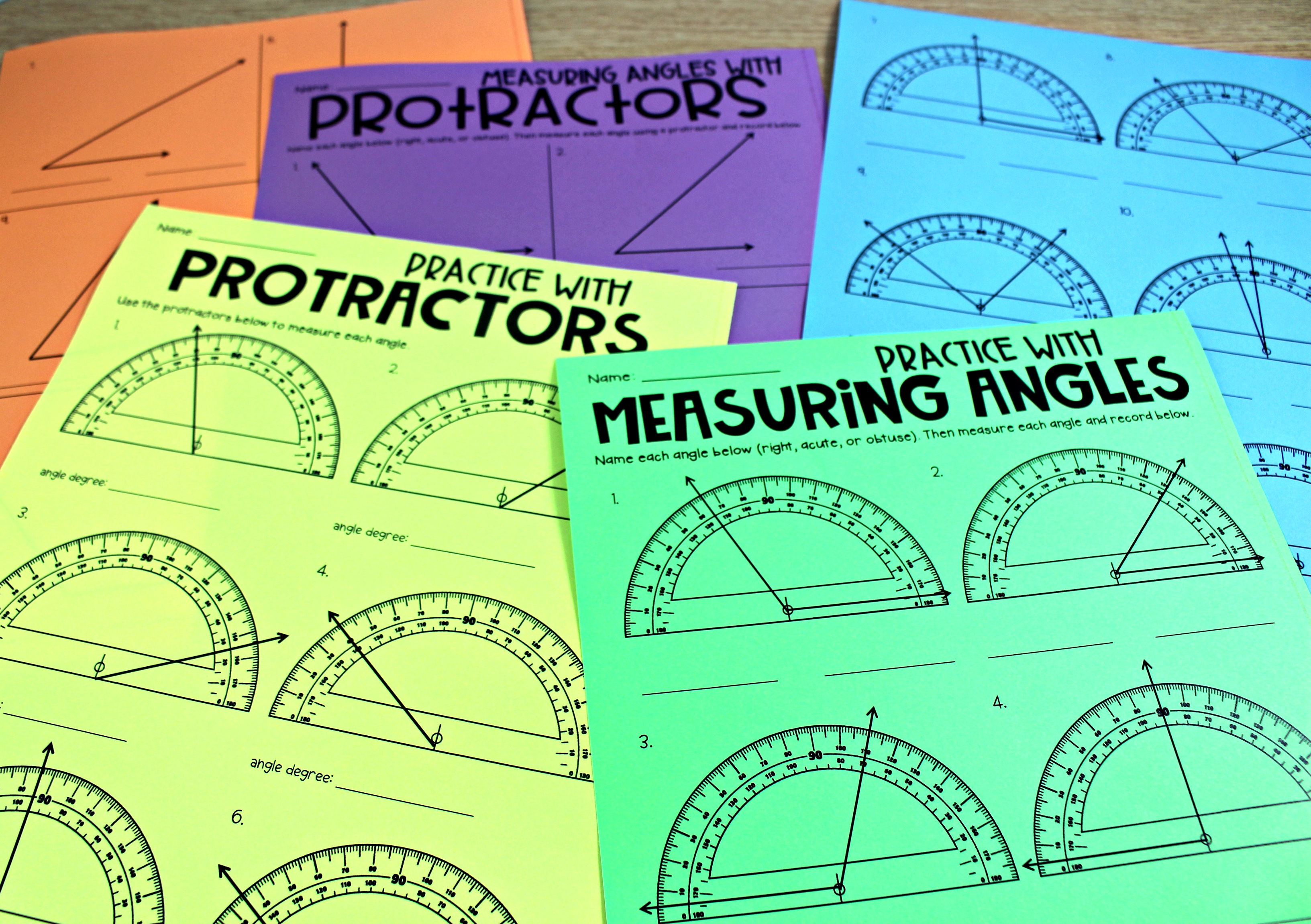 Grab your protractors and let's talk about 4th grade geometry!  Lines and angles are being served up in our 4th grade guided math geometry lessons!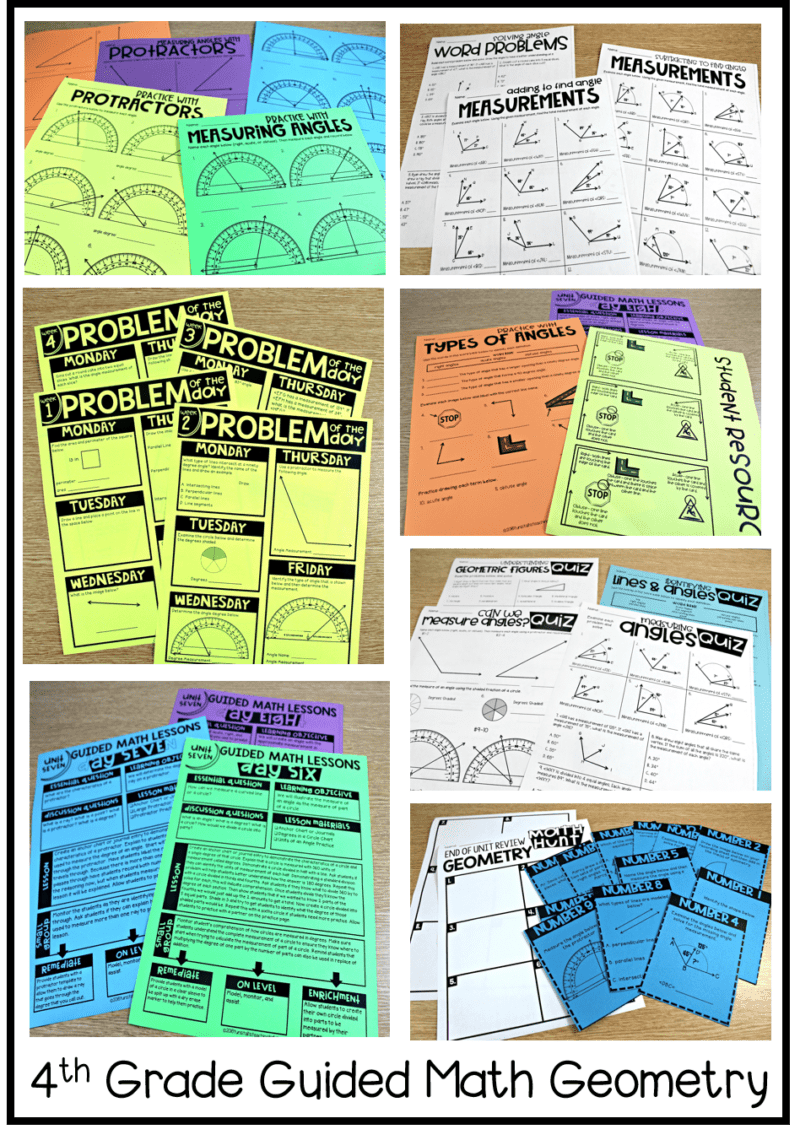 Problem of the Day
A little bit of daily review and a little bit of test prep all rolled into one!  It's problem of the day!  20 different geometry focused questions are ready and waiting for your students as a great daily math warm-up.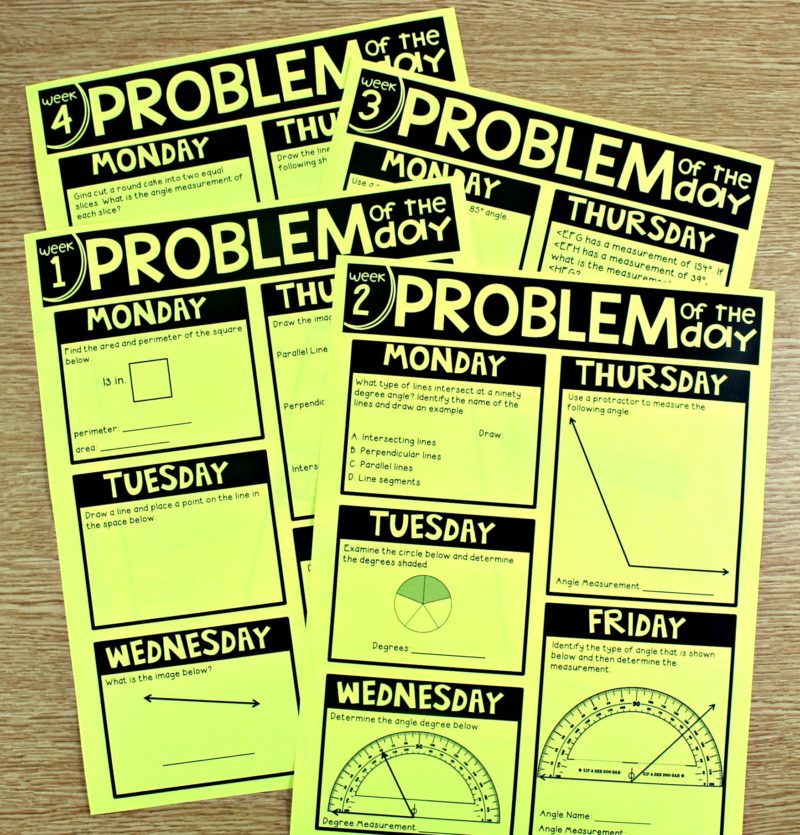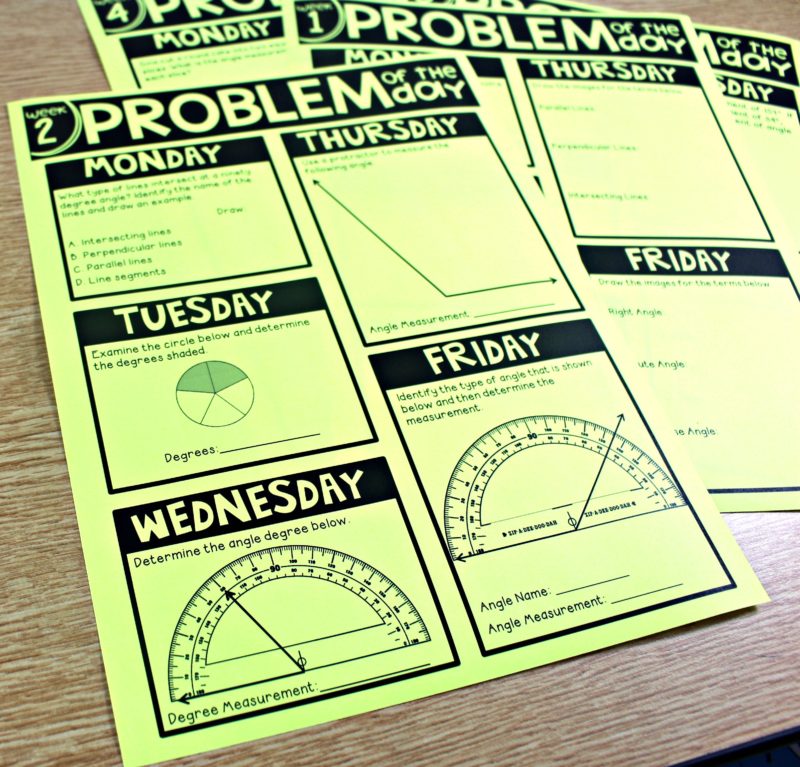 Pre and Post Assessments
Each guided math unit has a pre-assessment and a post assessment to help you establish small groups and target learning. #winning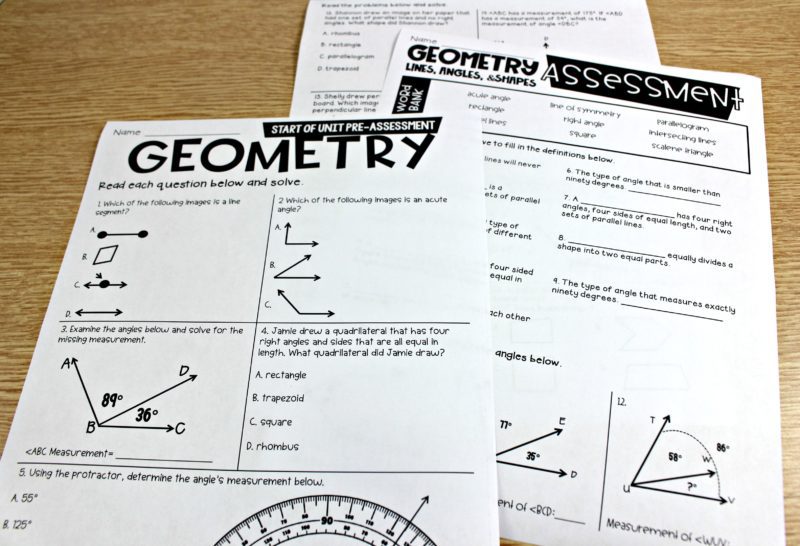 20 Days of Lesson Plans
Whether you need all 20 days or not, you've got standards-aligned (common core and Texas TEKS) and differentiated lesson plans at your finger tips.  Pick and choose what works best or do all 20 lessons to create a powerful math block of whole group and small group instruction.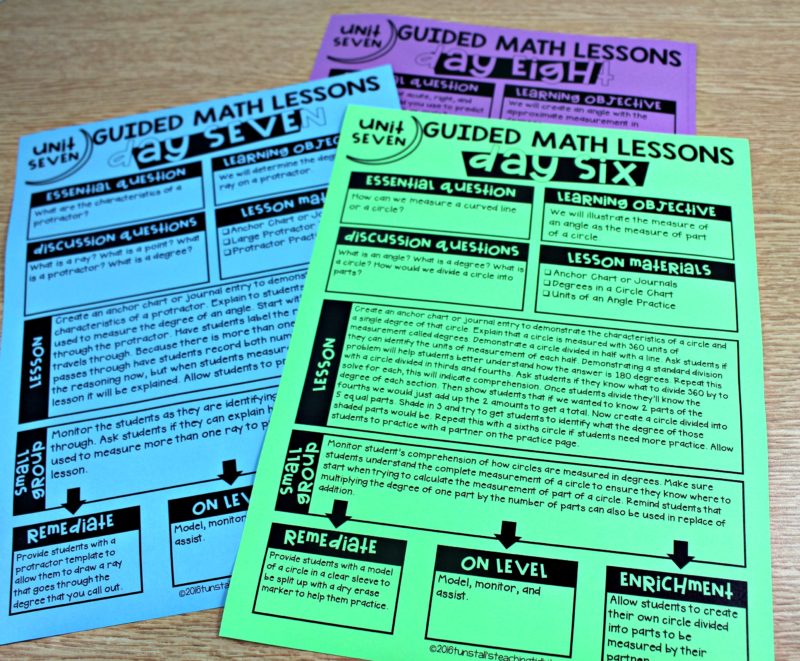 Lesson Activities
Every lesson has follow up activities designed to take students through the new learning.  The lessons flow from whole group teacher directed instruction, to small group, student centered learning.  Everything you need is included.  (except protractors and students!) Student practice pages are varied and make use of real-life application when possible.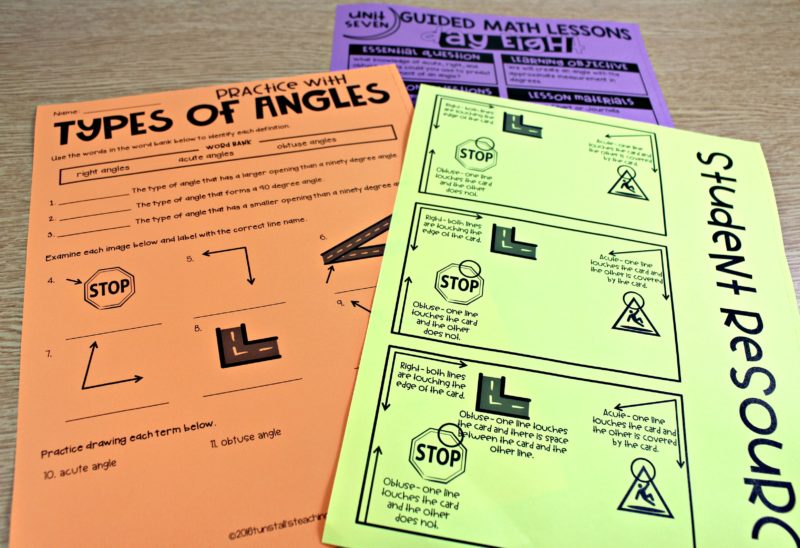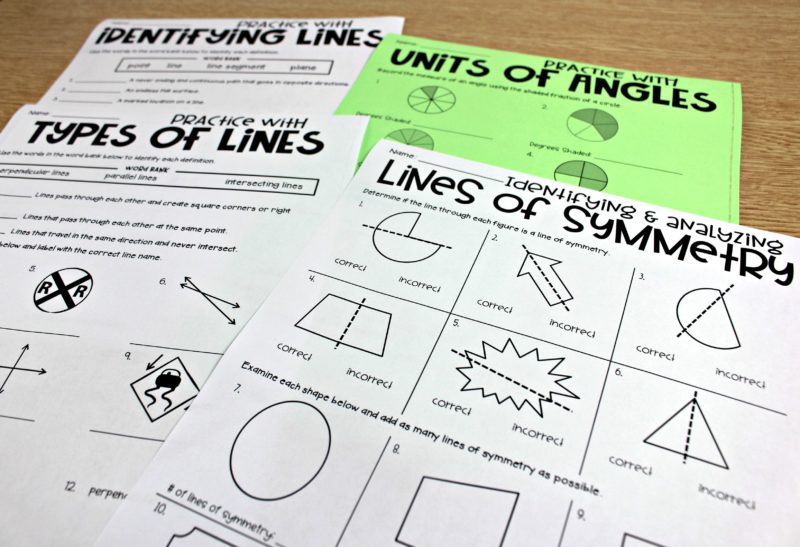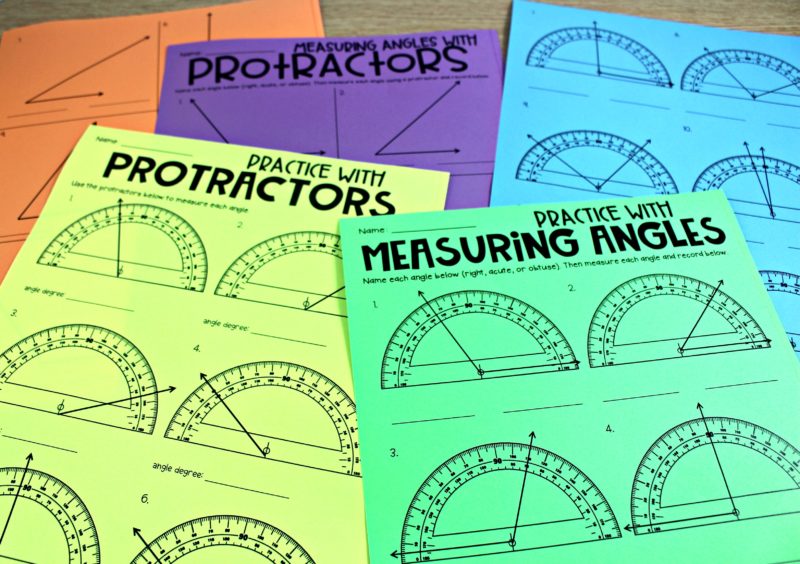 The format of the student practice changes so students don't get bored or too used to only one format of learning.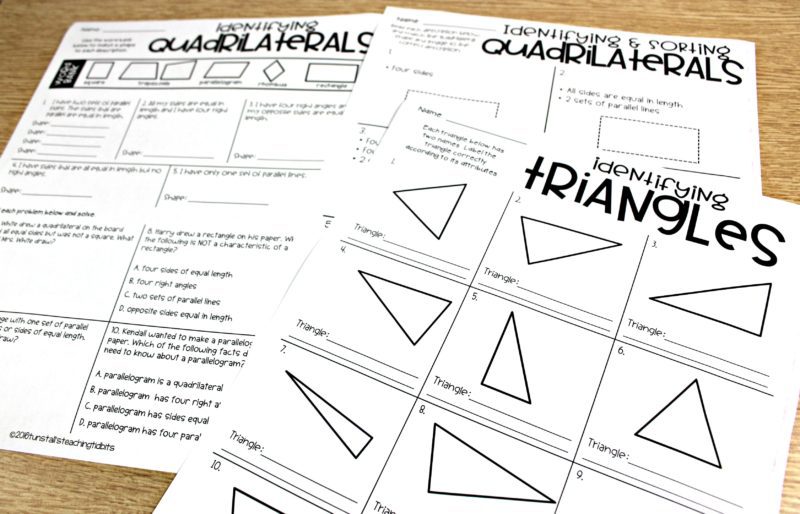 Word problems are incorporated into every guided math unit.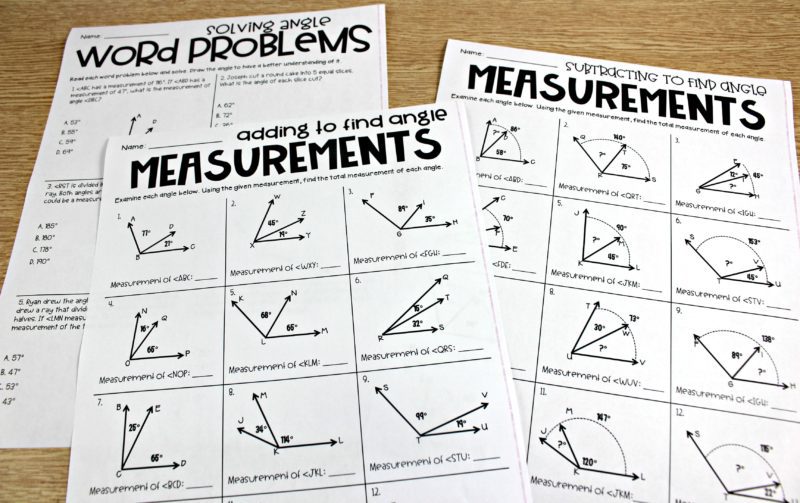 Weekly Quizzes
Life is made easier with weekly quizzes to help you take a peek at how students are understanding the learning as you go!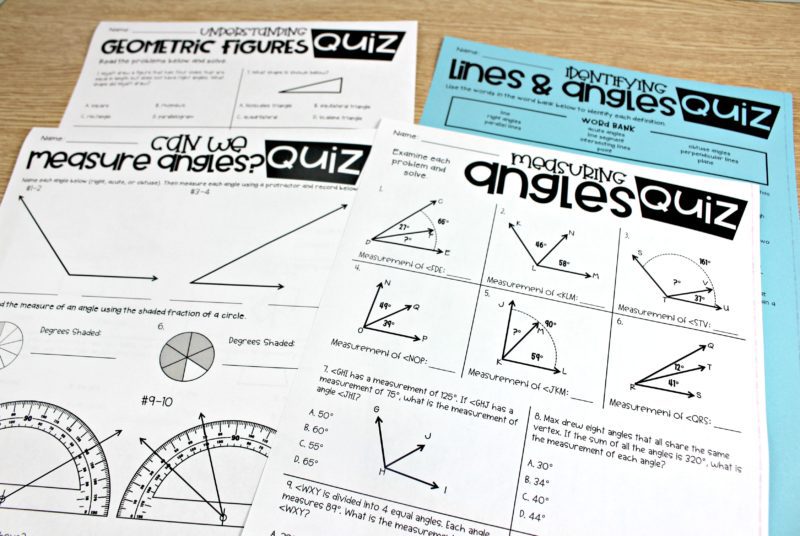 Unit Wrap-Up
Finally as the unit comes to a close, students go on a geometry review math hunt.  This leads up to the included unit assessment.  As students travel the room and work through the problems with a partner they are able to review the skills taught over the course of the unit.