Structured Literacy Resources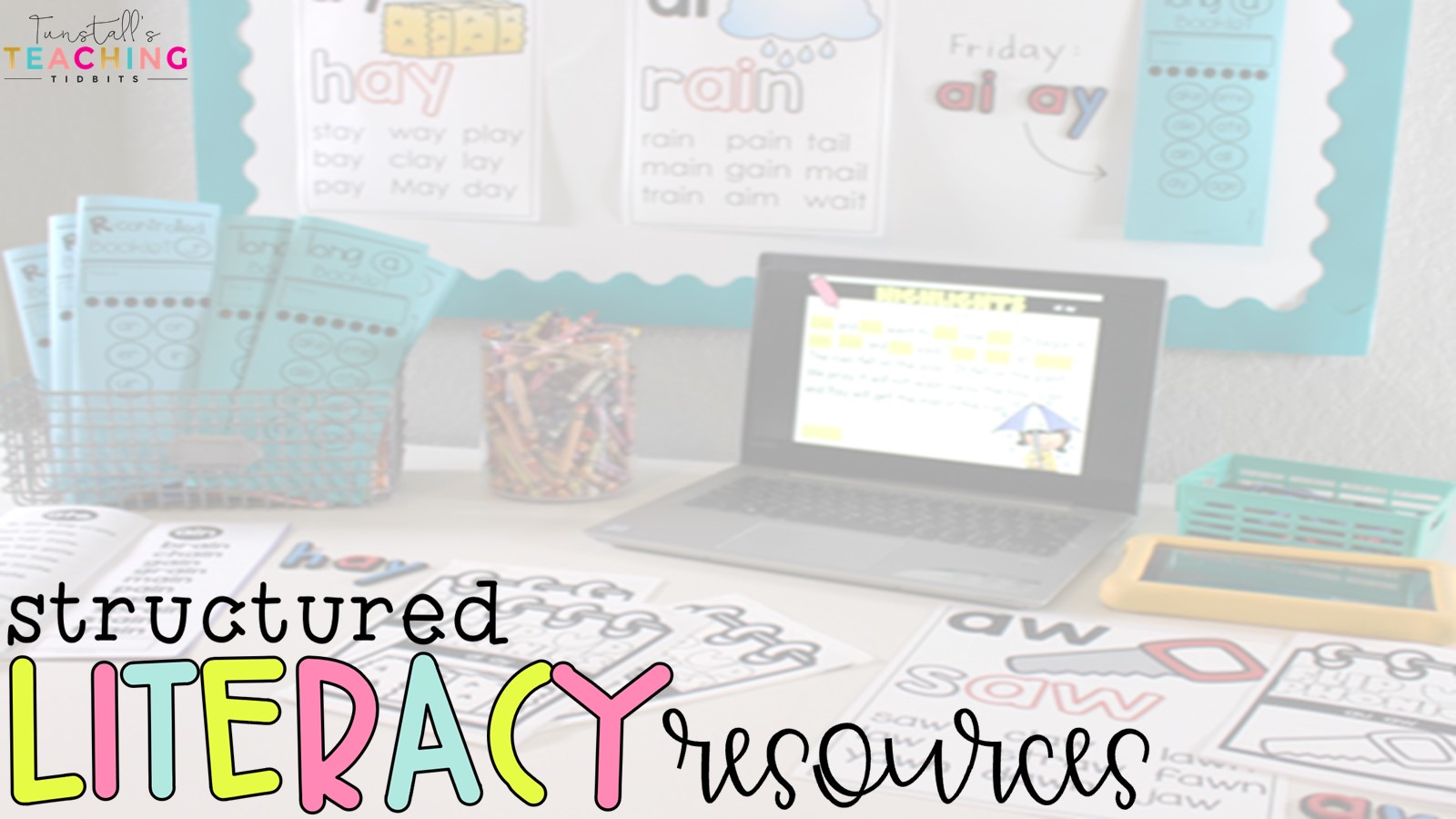 Today's post focuses on our best resources to support structured literacy. We've gathered our most effective and practical resources for systematic and supportive instruction in literacy. Structured Literacy is the application of knowledge from the science of reading which teaches children to read in an evidence-based and systematic way.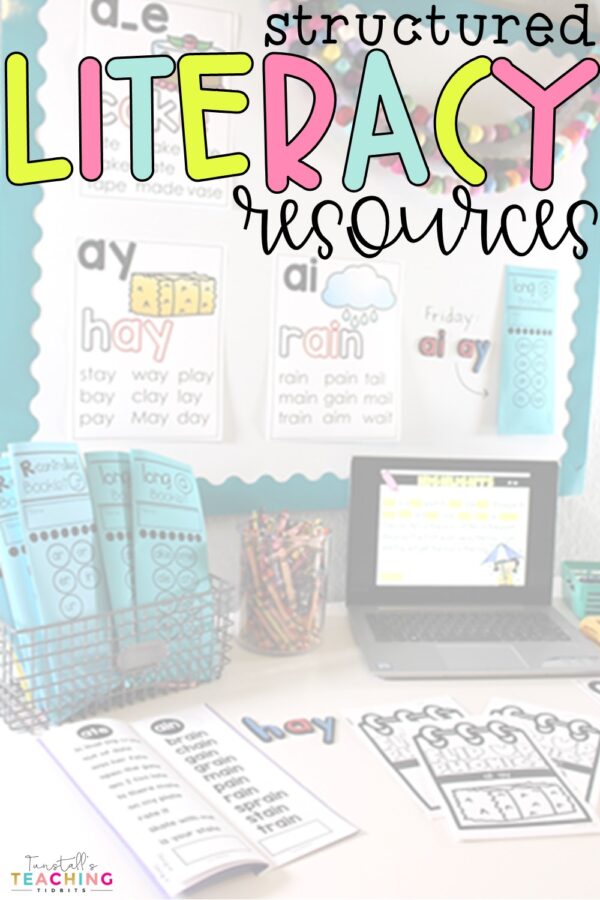 Phonics Focus
Let's begin with phonics instruction. Our Flip Up Phonics resource provides systematic practice and application of sound-spellings both in digital format and printable formats. This makes it easy to transition from teaching in whole group to having students be individually responsible for applying the skills through each new week of learning. Each flip up phonics set provides 10 activities in two formats, digital AND printable. Using digital slides as teaching slides makes for interactive and powerful whole group mini-lesson. Pair that with the flip up phonics printable booklets to make this one of our most effective and time-saving resources. To read more on flip up phonics, click the picture. To see the resource immediately, click Flip Up Phonics.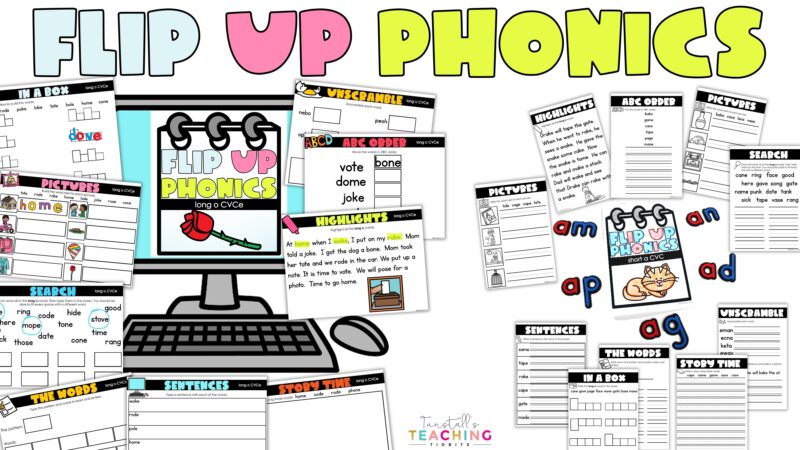 Word Chains
Next up in our structured literacy resource round up is word chains. This is one of our newer resources, but it has been a hit. A word chain is a series of words that each differ by one phoneme. Children are expected to spell a word. Then, each subsequent word changes by one phoneme (sound). Because they differ by sound, it may be more than one letter that is changed. Word chaining strengthens both phonics and phonemic awareness skills. Since children are changing one sound, they must constantly decide which sound is being changed in the word (this is a phoneme manipulation task). Additionally, with each new word, students must determine what grapheme is represented by that new phoneme.
Phonics and phonemic awareness are working together to move the child forward. These word chains can be done on or off the provided booklets. Using the provided word chains, you can call out the ladder of word changes as students record on a whiteboard or the more structured paper approach. To see more on word chains, click the picture below. To go right to the resource, click Word Chains.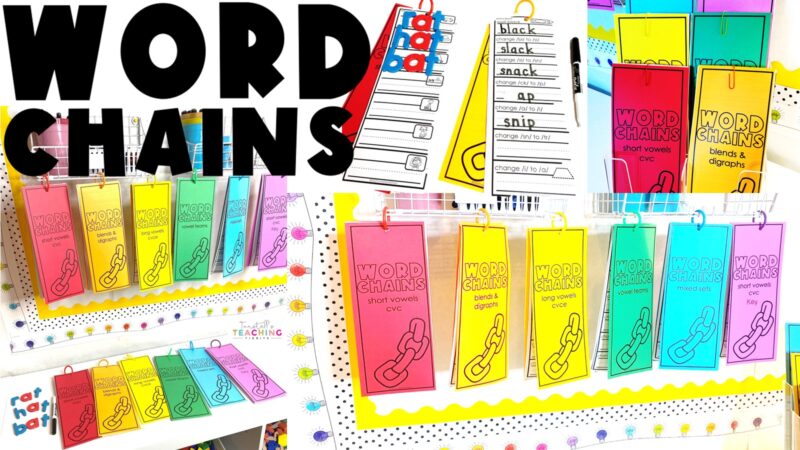 Sound Walls
Sound walls support students in learning those tricky high-frequency words. They also help students retain and learn to read unfamiliar words independently. A sound wall matches our articulation of speech sounds/phonemes to the letters/graphemes that represent those sounds. This post provides visuals of sound walls and a resource that offers all of the options to make any of them. To read more about sound walls click the picture below. To go right to the resource, click Sound Wall.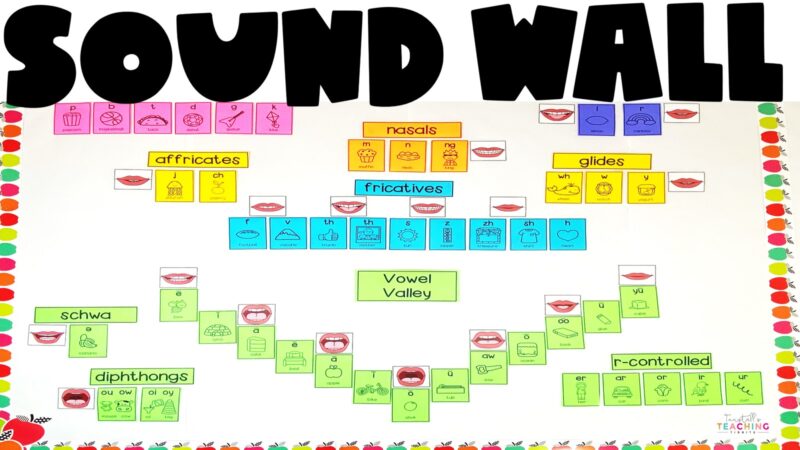 Word Families
Word families, also known as phonograms, are groups of words that follow the same spelling pattern. For example, cap, map, tap lap, gap, and rap are all spelled with a beginning consonant and -ap. Because it is more challenging for students to isolate individual phonemes in CVC words (t-o-p or h-o-t), word families provide a more accessible and more natural pathway for students to practice phonological blending as they begin to learn about short vowels (r-an or p-an). Teaching word families also helps quickly expand students' vocabulary in word recognition and spelling. If students try to memorize a list of unrelated CVC words, they are limited to learning only those few words. When students are introduced to the patterns of word families, they suddenly have access to many words that fit into each word family.
This post shares about our Word Families Booklets. From short vowels to digraphs, blends, and r-controlled and into long vowels and vowel teams, these word families books help students expand student word recognition, spelling, and vocabulary.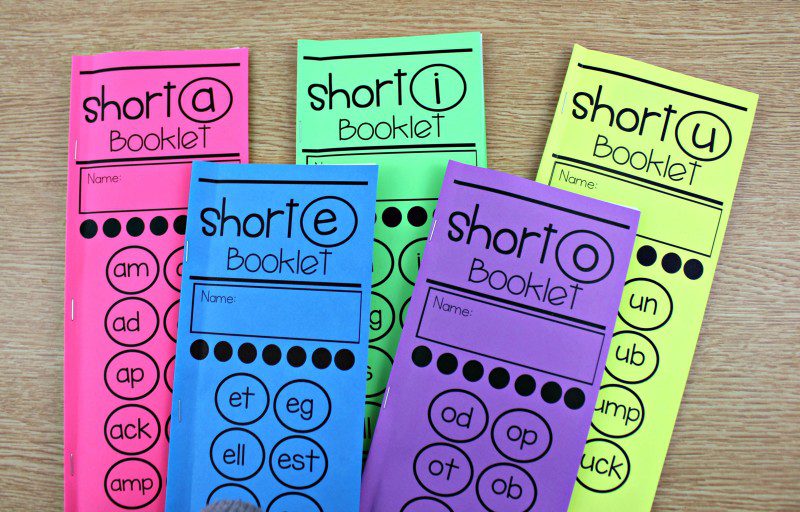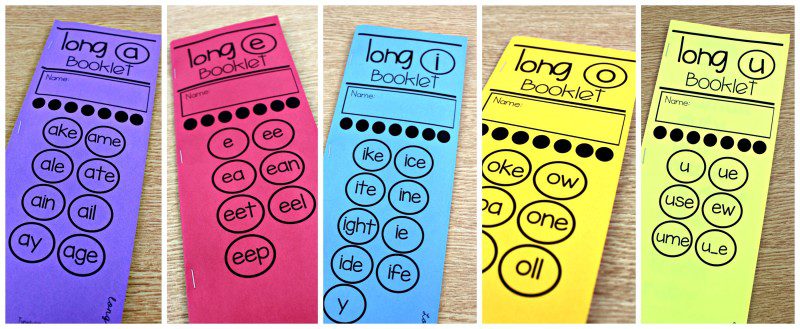 Phonics Posters
We also have Phonics posters and Phonics tracers similar to our focus on sets of word families above. These posters and tracers focus on phonics rules or patterns in words. We love using both in binders with page protectors so students can read or trace and read all of the previously learned word families. It's like a portable sound wall. The posters also display learning in the classroom or as a focus each week. This example has the phonics posters above and the sound wall below.
The Lit Kit
We have monthly Lit Kits for grades K-4.  These literacy kits provide a variety of important skills ranging from phonics, reading response, grammar, writing, and reading activities. These sets provide standards, teaching posters, station activities, literacy notebook entries, and comprehension or reading response activities.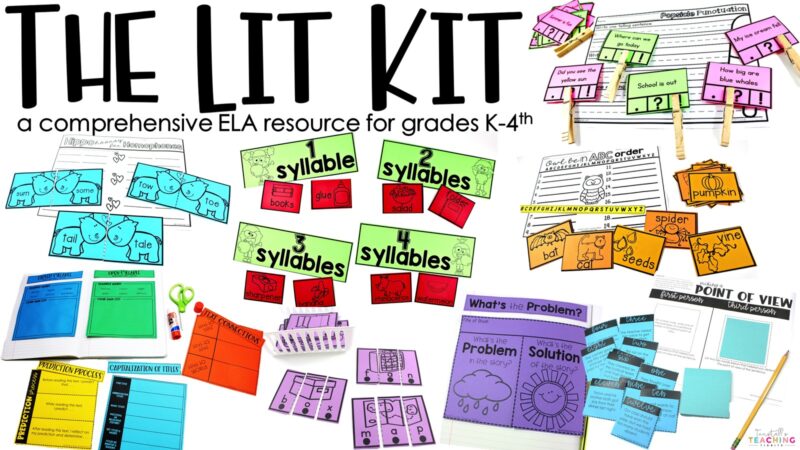 The 'Write' Climate
Finally, we will end with a bridge from structured literacy resources, to providing the 'write' climate for our budding authors. This post will share effective writing resources for the K-4 classroom.