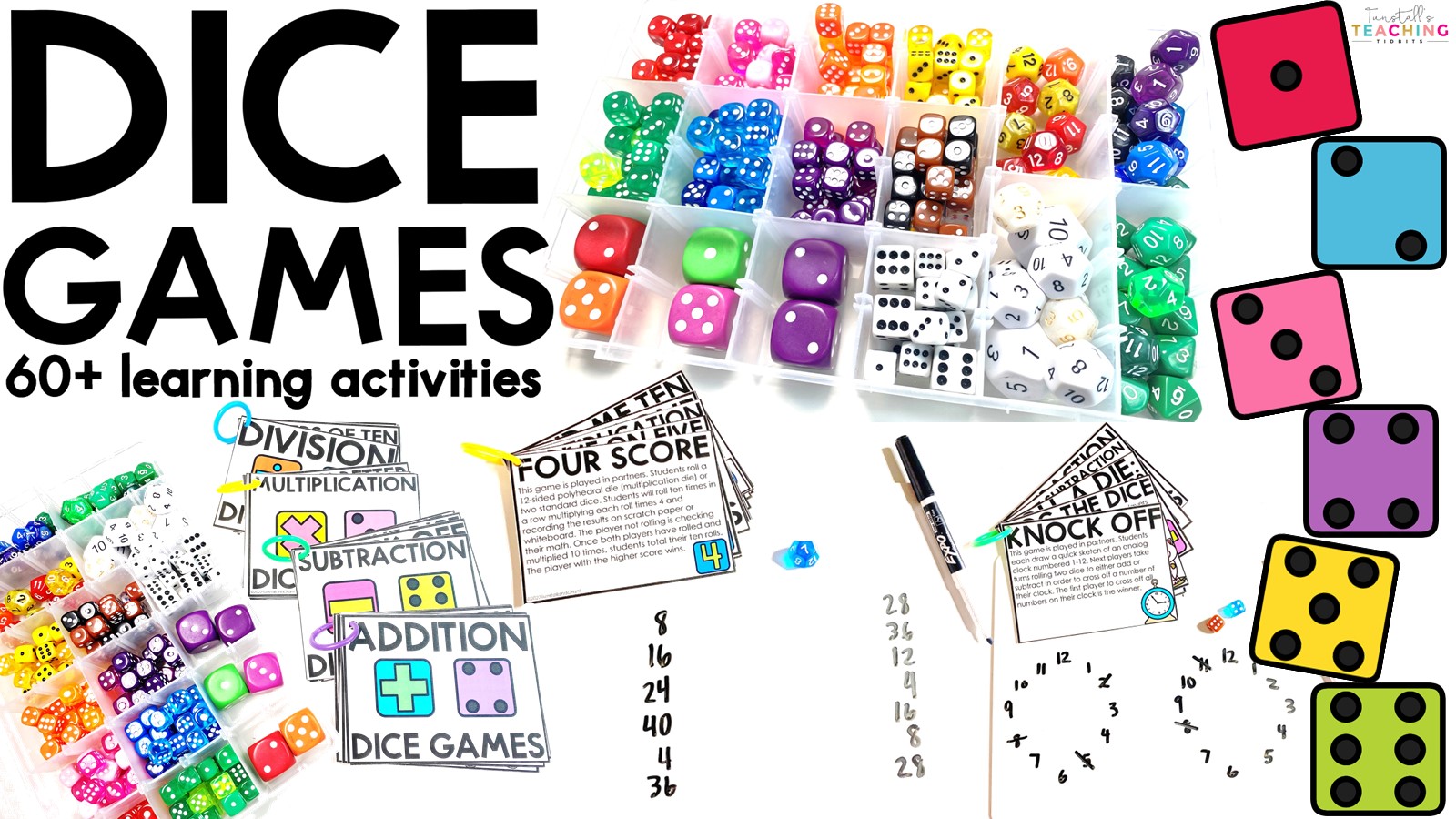 In eighteen years of teaching, I could always depend on dice to bring interest and engagement to my classroom. With the nudge of a teacher bestie, we finally organized and created a way to share all 60 dice games in one simple download!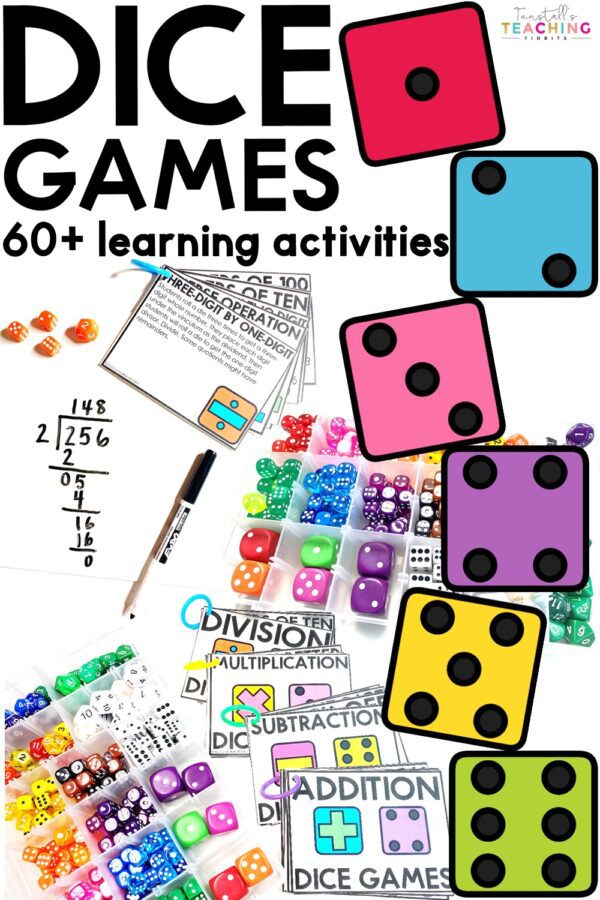 60 Dice Games
Whether for learning or reward, dice have a dynamic pull on students. Combine the thrill of the unknown with crunching numbers, and it's a win-win for math stations. We decided to put the dice games into four categories to make it easier to find the game you need when you need it. Wanting to use these in all grade levels, we built out all four operations.
The Games
Other than dice, no extra prep is required. Students at most will need scratch paper and pencil or dry erase board and marker. We have plenty of stations with mats and organizers, but we wanted this to be a grab-and-go resource that can be put out all year for any time of the day when students have time to crunch numbers in a fun way.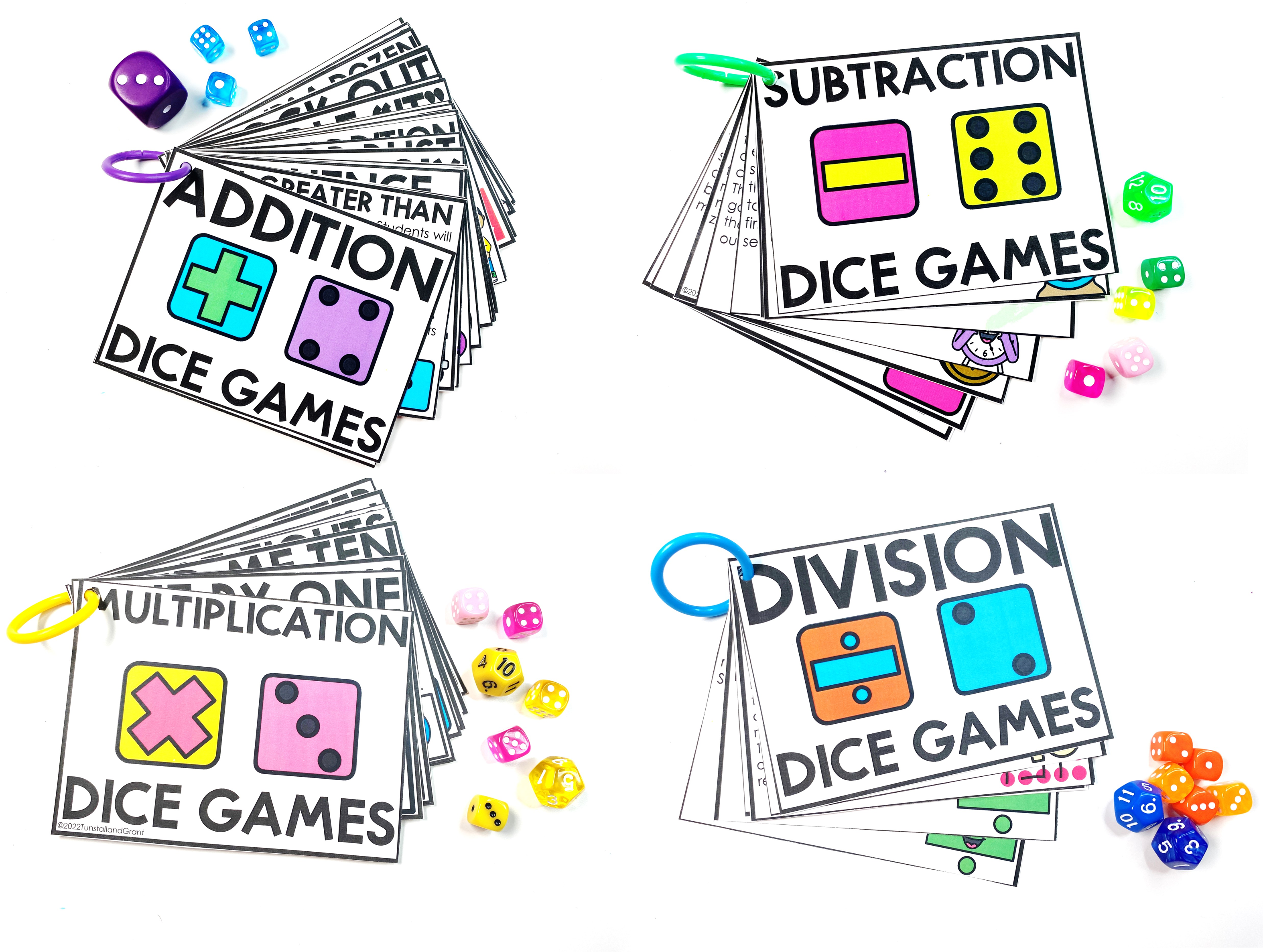 How to Use
Here are ways we have used these dice games if you are wondering where they could fit into your day!
Math Stations
Choice Time
Morning Stations
Fast Finishers
Homework Games
Parent Night
Math Night
Indoor Recess
Class Reward
Example Game Play
In the lower grades, we learn the games together and practice them in different ways such as teacher v. students, then transitioning to partnering up and practicing the same game together so we can all learn it without as much support, and finally putting those cards out at for an independent station. In the upper grades, we don't have to provide as much scaffolding but certainly can if needed. The students have the card to tell how to play to refer to when needed.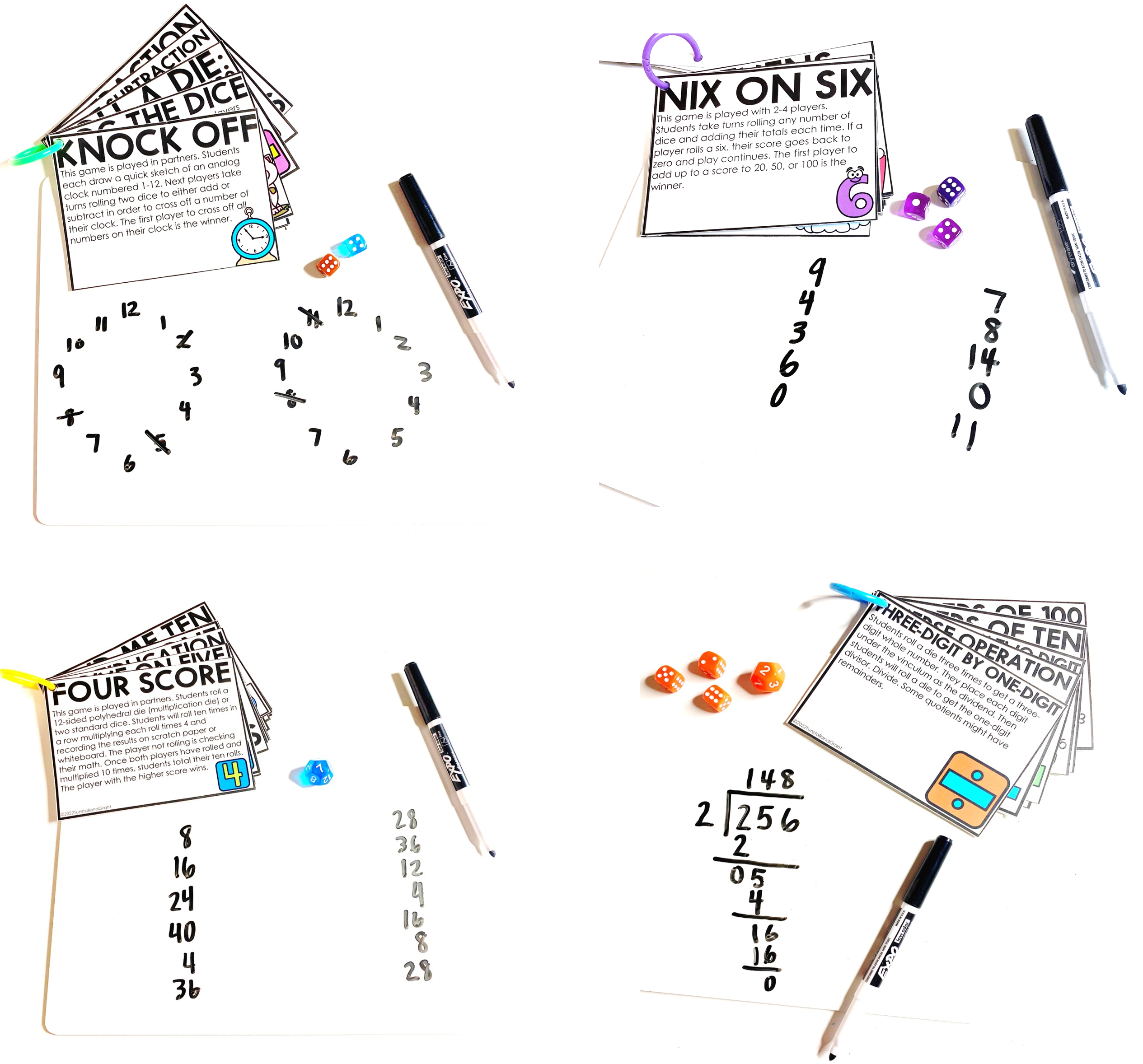 Supplies for Dice Games
The materials shown in the pictures are all linked below and in both the preview and the download, and all come from Amazon. Most need regular dice so you can start playing immediately unless you want to go all out and grab the organizer, dice, and plastic rings too!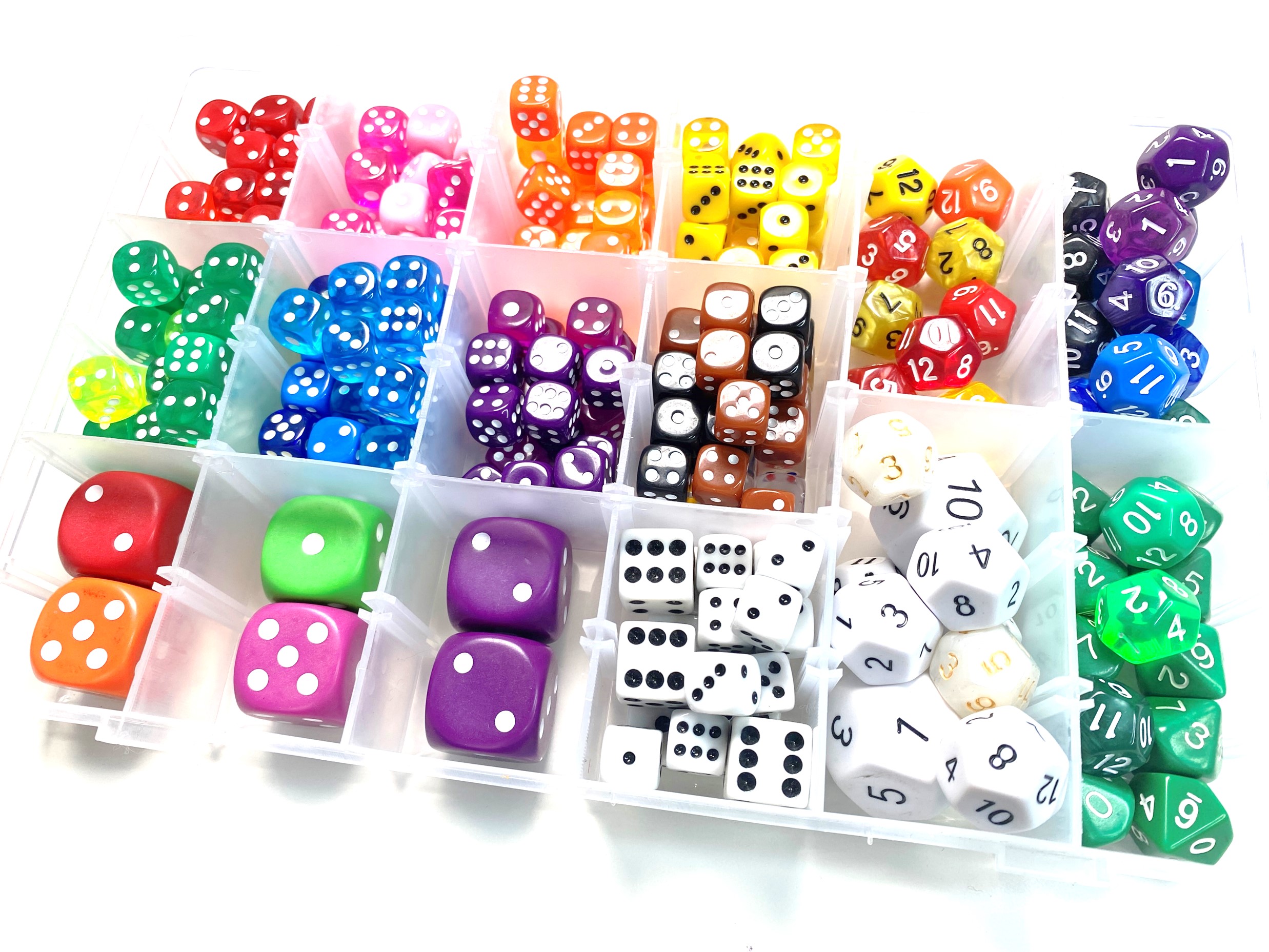 Bulk Dice Links
Dice Organizer Links
Rainbow Plastic Clips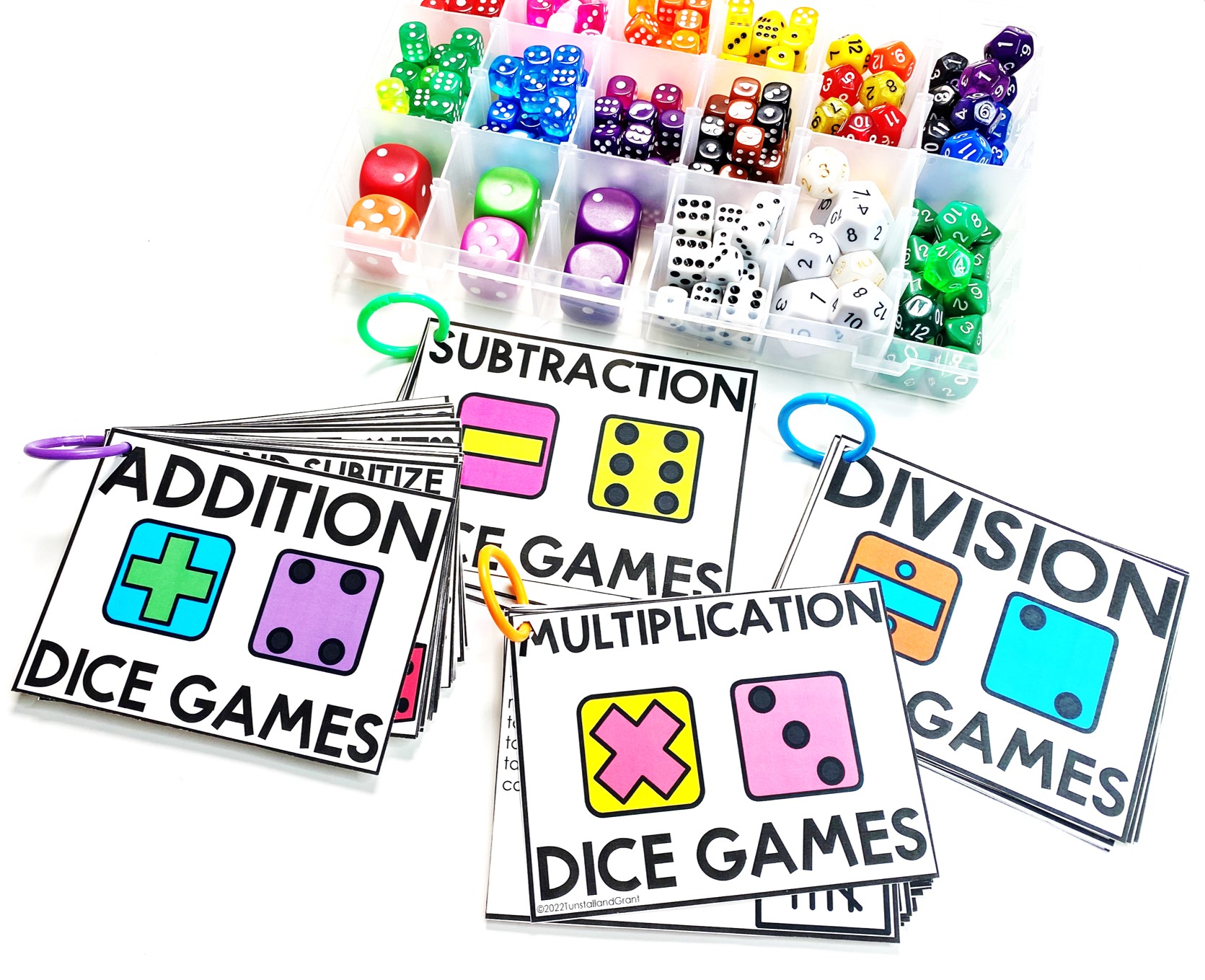 Free Tags and Dice Game
Students love these games so much we decided to make a free gift tag download to share. This makes it so we can gift dice games to students at different times of the year. There's a bonus game in the free download, but we also love to throw in the games we would love students to practice at home.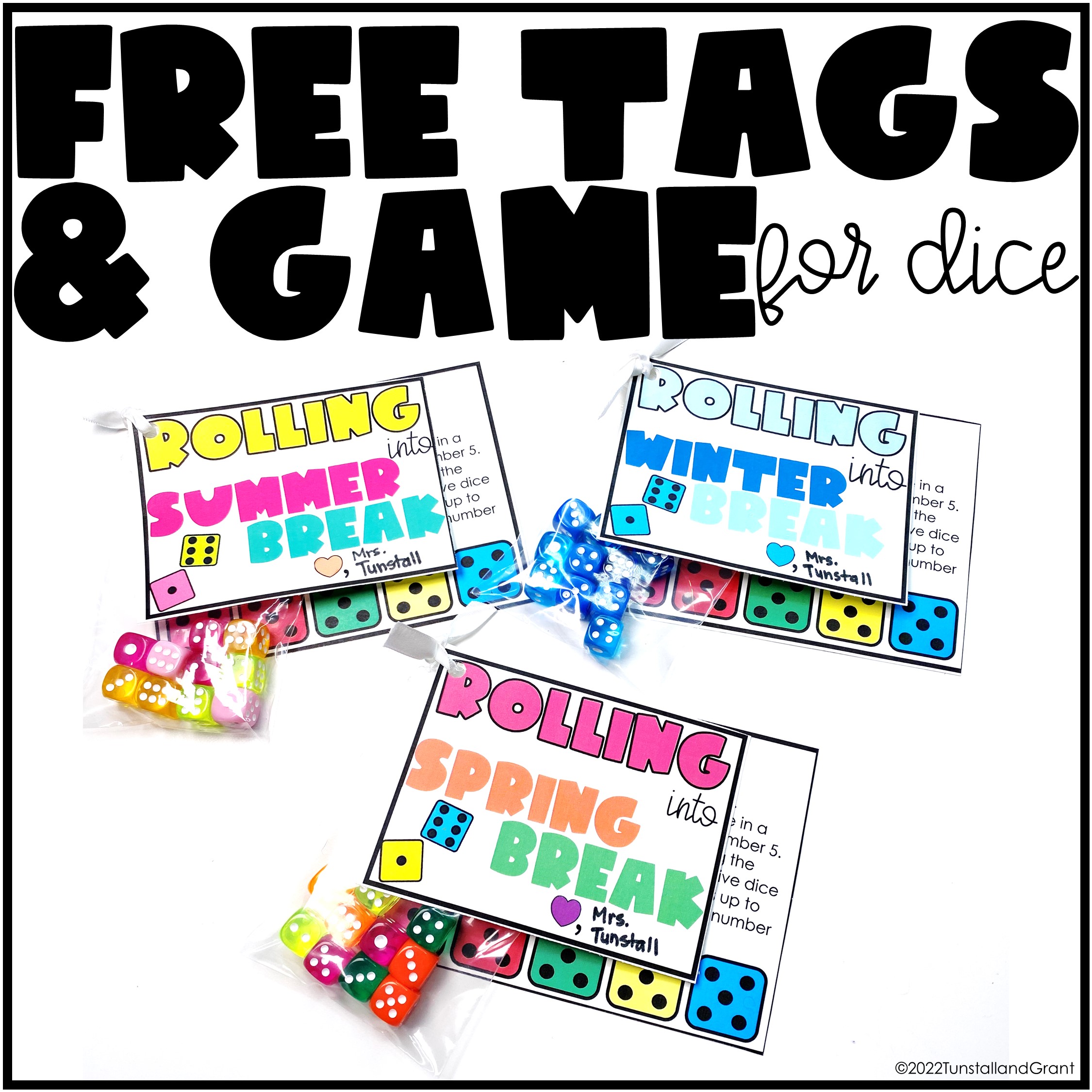 More Fun Learning Games to Play in the Classroom
We know that play brings such valuable learning for students, so there's no shortage of games in our library of resources. Here are two different posts below packed with learning games.
5 Fun Classroom Games to Review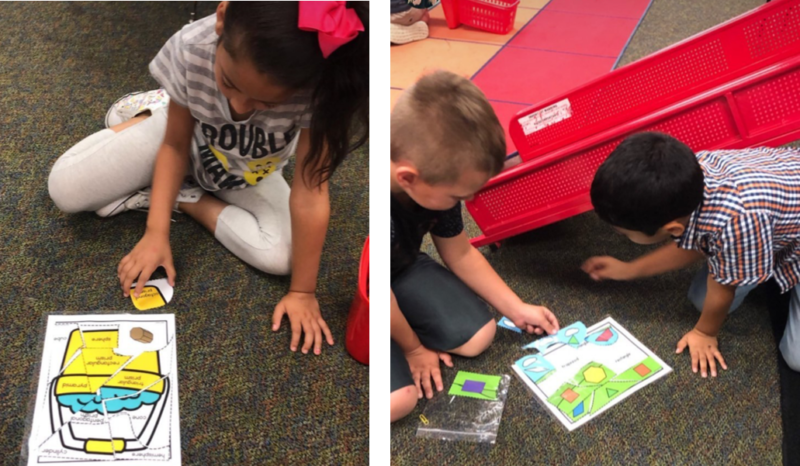 Flip It Math Games