Resources for Math Workstations K-5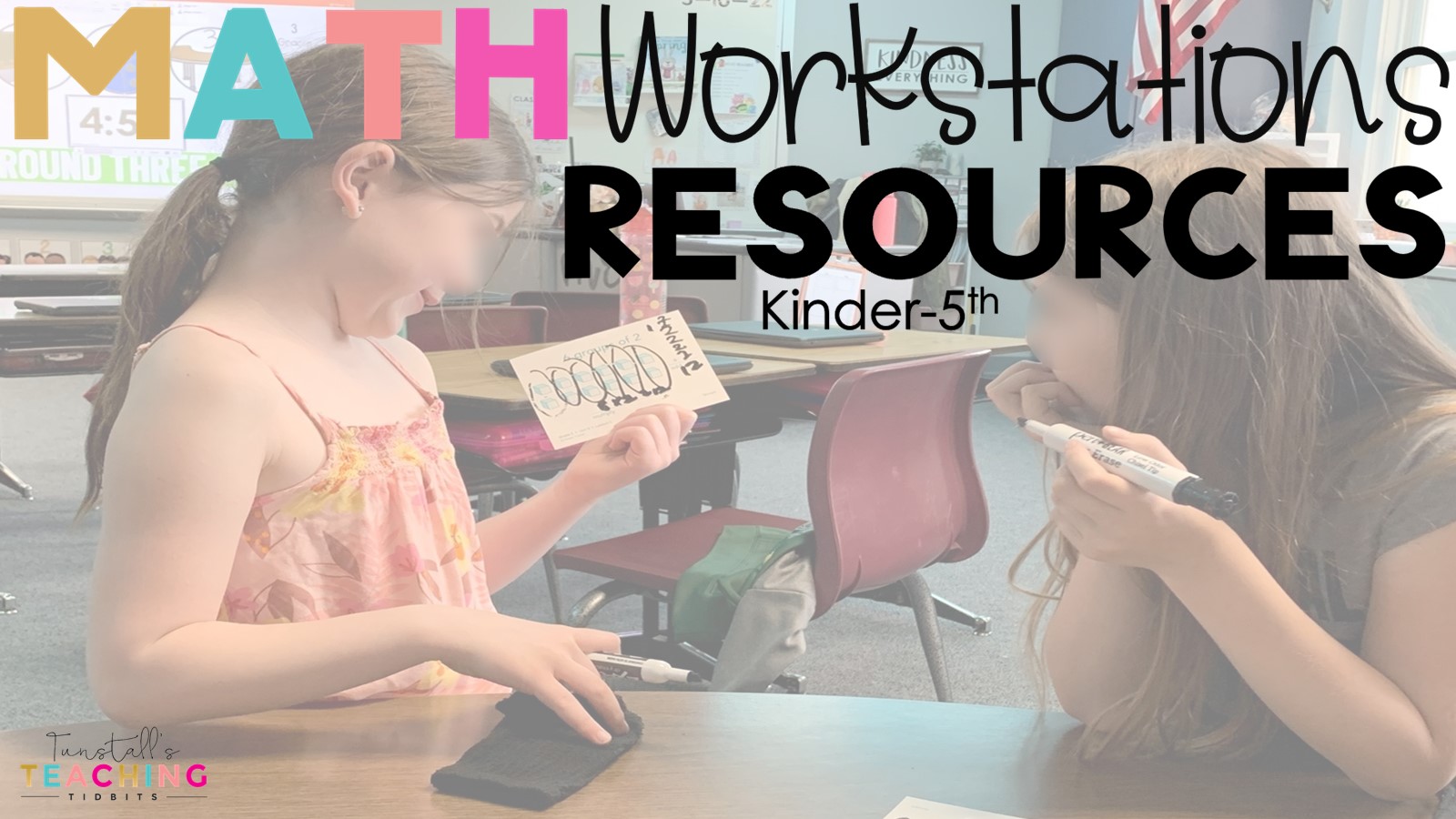 When it comes to math workstations, there are quite a few options out there.  Over my 25 years in education, the trends have come in waves, bringing ideas for student engagement and effective math application.  Sifting through all of the trends to find the best practices is one of my favorite reflections.  Ultimately, the goal for math workstations is student application of skills in many formats– a well-rounded math experience.  This post shares resources for math workstations K-5.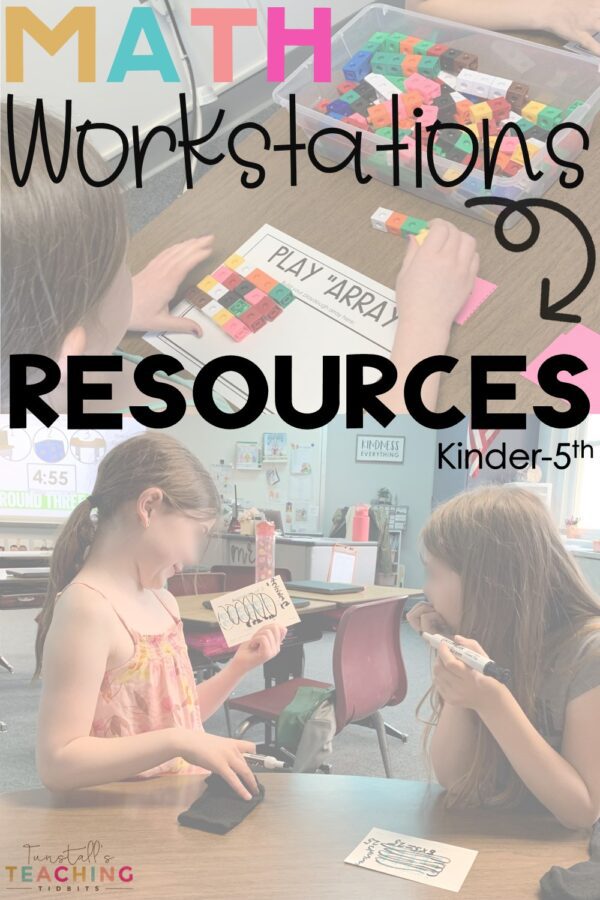 MATH WORKSTATION MANAGEMENT
Before sending students to workstations, let's discuss the two main ways to manage math workstations.  Making math workstations beneficial for everyone in the room means teaching students the procedures for this part of the math block.  To keep it concise, I will briefly describe the two main ways to manage workstations.
First, we have the self-selected system.  This system allows students to self-pace through a set number of stations you have for them for the week.  When I began, I did this over two weeks.  There is no set right amount of time, but frequent check-ins work best for keeping students on track.  To read all about this system of management, click the picture below.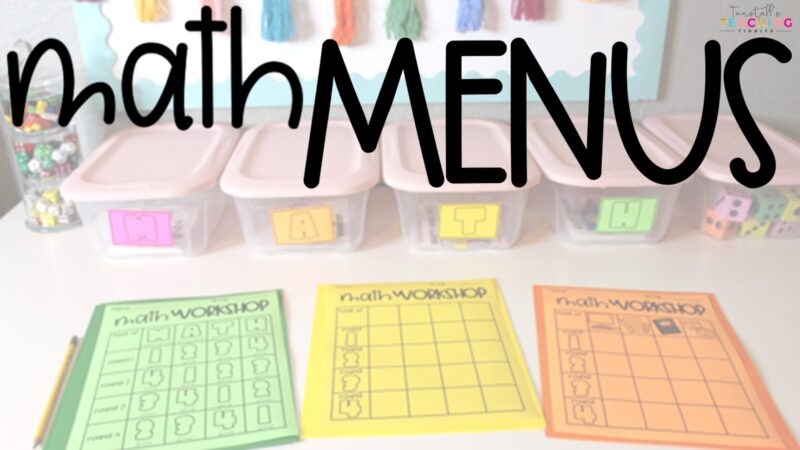 The second system for Guided Math or math workstations is a rotation system.  This is a structured approach where students have timed daily rounds and stations to visit.  Rather than choosing the order and length of time to stay at a station, they follow a given time and schedule.  You can click the picture below to read about this management system.  If you are not one to get technical with a projected system of rounds, you can also just make a wall display of the number of rounds and keep a timer on your phone.  Managing math workstations should fit your level of comfort and match the way you successfully manage your classroom.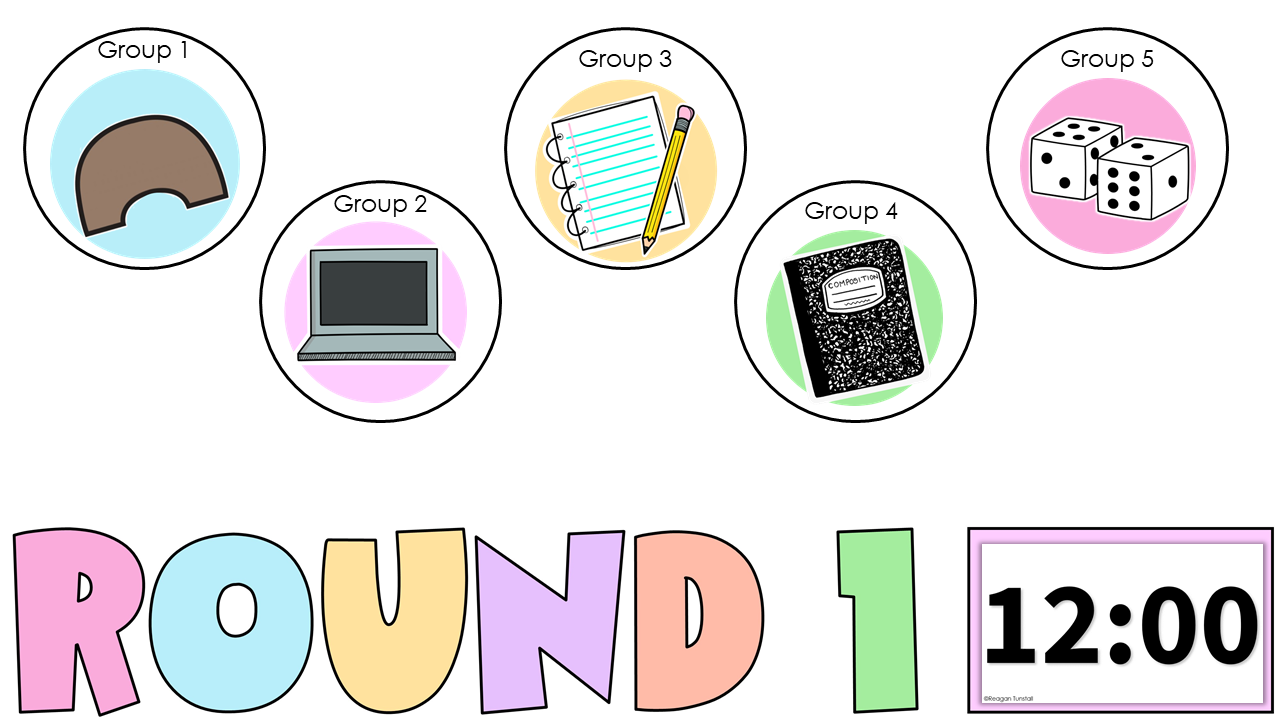 RESOURCES FOR MATH WORKSTATIONS K-5
The purpose of math workstations is to apply or practice math skills in many formats.  During this time, students work in different collaborative structures (partners, groups, and independently) to complete math activities put out by the teacher.  Over the years, I have tried many options for running this time as well as what I put out for students.  Through this experience and the continued research on best practices, I created math STACK as a system for math workstations.  This model creates a well-rounded math experience while allowing for accountability for taking grades and tracking acquisition of skills.
A key factor in the success of math workstations is putting out spiral review math tasks.  This means my math content is not new in stations/centers.  Students should be able to do the math within the station without any new teaching required.  The game format might be new, but the actual math content being applied is a review of previous learning.  
STACK is an acronym management system for running the guided math workshop class model.  Using STACK, students can practice and apply math concepts in many modalities and formats using the foundation of mathematical practice standards.
Most importantly, STACK gives structure to the Guided Math classroom, providing students and teachers with an effective system for building a well-rounded math experience.  Each letter in the word STACK is a component of the Guided Math workshop.
S stands for Small Group
T stands for Technology
A stands for Apply Math
C stands for Create Math
K stands for Kinesthetic Math
STACK Resources for Math Workstations K-5
For each STACK station, I will link the grade level resources K-5.  I will also direct you to other blog posts for further information on the station if I have it!
S is for SMALL GROUP
Plain and simple, teacher-led small group math instruction is when students take a new skill and directly apply it in close proximity to the teacher.  This happens daily or as close to daily in a guided math classroom as possible.  We conduct math mini-lessons in a whole group format and follow that up with meeting with students in small groups where they directly apply the math learning in a developmentally appropriate way to their specific needs.  Students are at the center of the learning rather than being passive observers of someone else doing math.  How we carry out math differs from group to group based on the skill and the range of abilities. Below, I have linked the guided math bundles for each grade level.  These give you both the whole group mini-lessons and teacher-led small group instruction with materials needed.

If you would like to spend more time understanding what goes on in the small group setting, you can find that information in the post below, Small Group Math Instruction.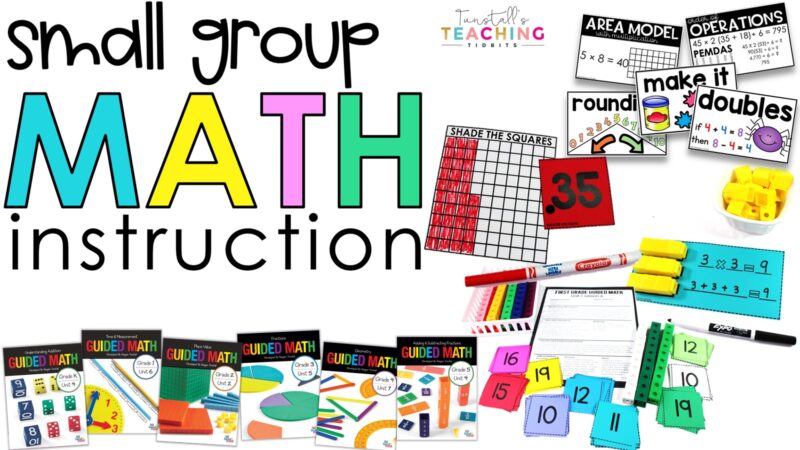 T is for Technology
Math on technology can mean many things!  Math websites and apps have come a long way in recent years and are a highly engaging and effective way to have students apply their learning in many formats.  Providing a variety of vocabulary, skills practice, and interactive activities is always best.
Digital Guided Math is available K-3 for every math standard.  The digital guided math resource marries perfectly if you already use the Guided Math Curriculum.  It's wonderful as the technology component of the program or as a full stand-alone resource for remote or at-home learning.  Most importantly, digital guided math is written for the guided math structure.  We wanted to create the same well-rounded student-centered instruction in a digital format.  While it began as a distance learning tool, it is the perfect technology component for workstations.
For our technology rotation and as a way to push out standards-based activities tied to the standards taught in the Guided Math Curriculum for extra work at home or otherwise, we now have Digital Guided Math.  These are device-based interactive lessons for every standard for the year.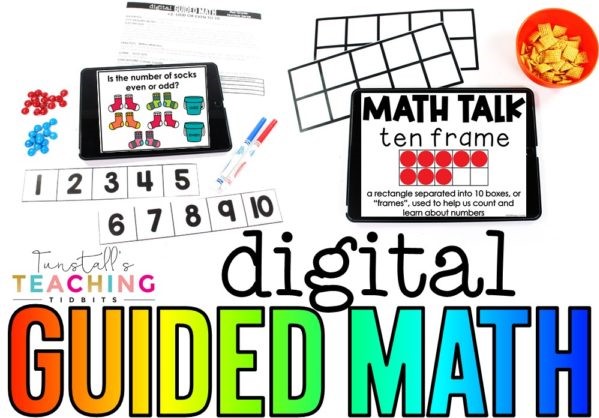 A is for Application Station
The application station is the independent practice time for students. Whether you do independent practice as part of your workstations or as homework, skill pages are always helpful to allow students the application of skills.  The most abstract and independent version of math practice skill pages are used after the concepts are taught and practiced.  This station follows the new learning but still lags behind in order to allow all students to have time to understand the new skills before going to work on them independently.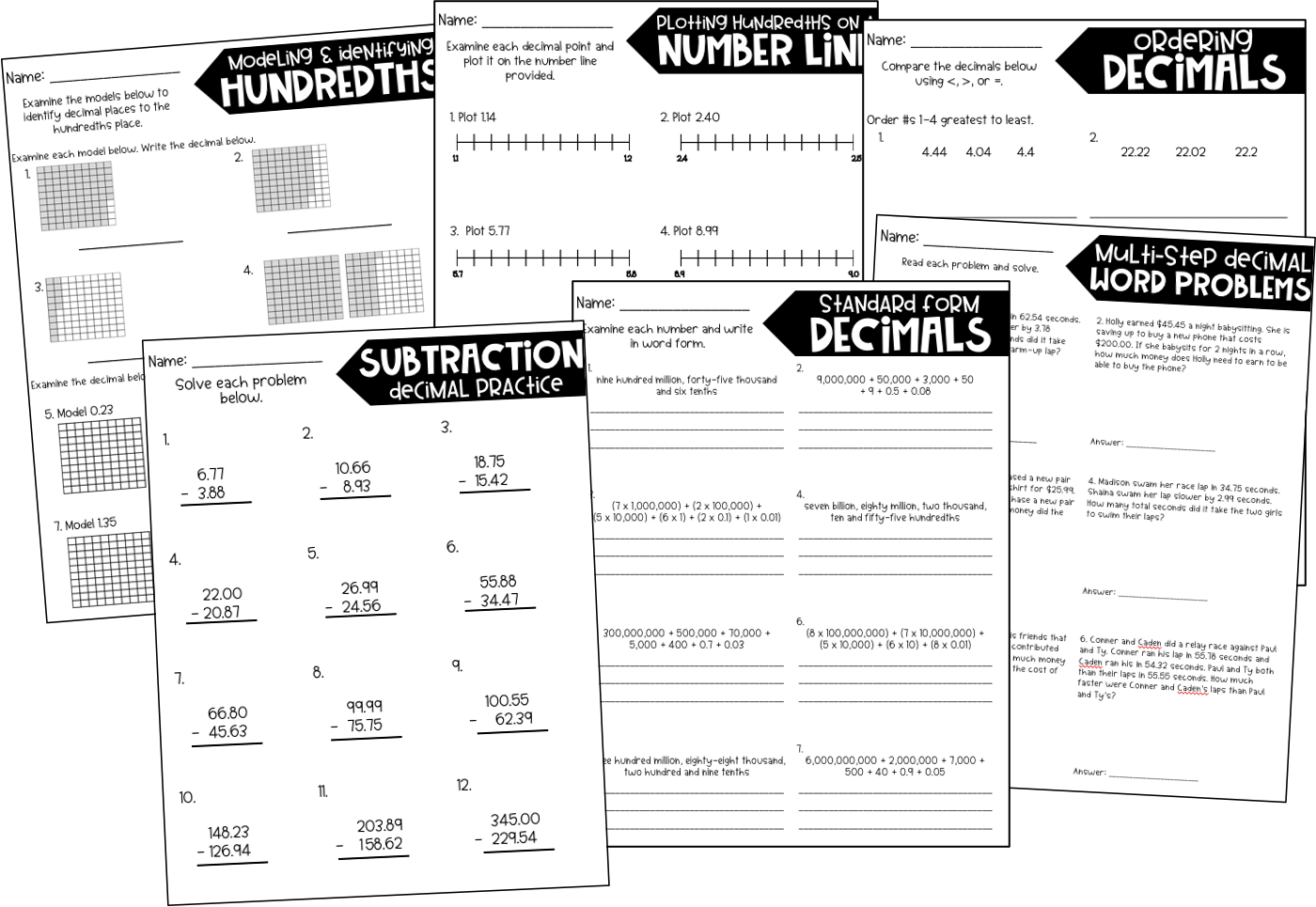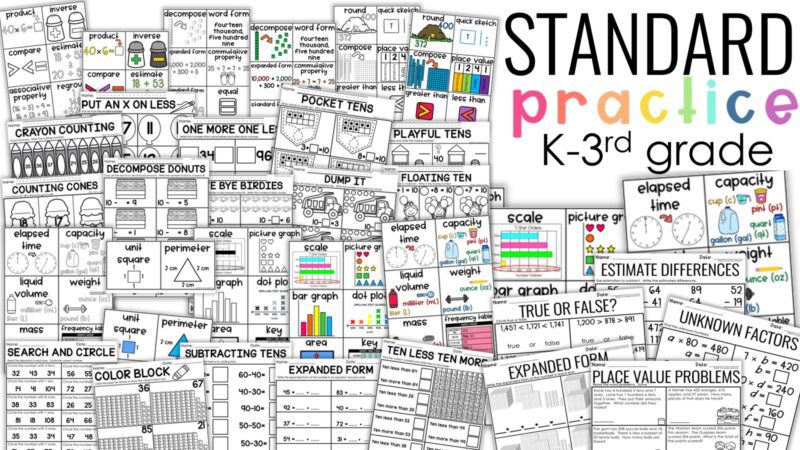 C is for Create or Communicate Math Understanding
This station is completed in a math journal or numbers notebook.  The station revolves around allowing students to have a record of math learning throughout the year while creating and communicating their personal math understanding.  This post shares a more in-depth look at how to conduct this station.  It also answers one of our most frequently asked questions about the math journal or numbers notebook resources.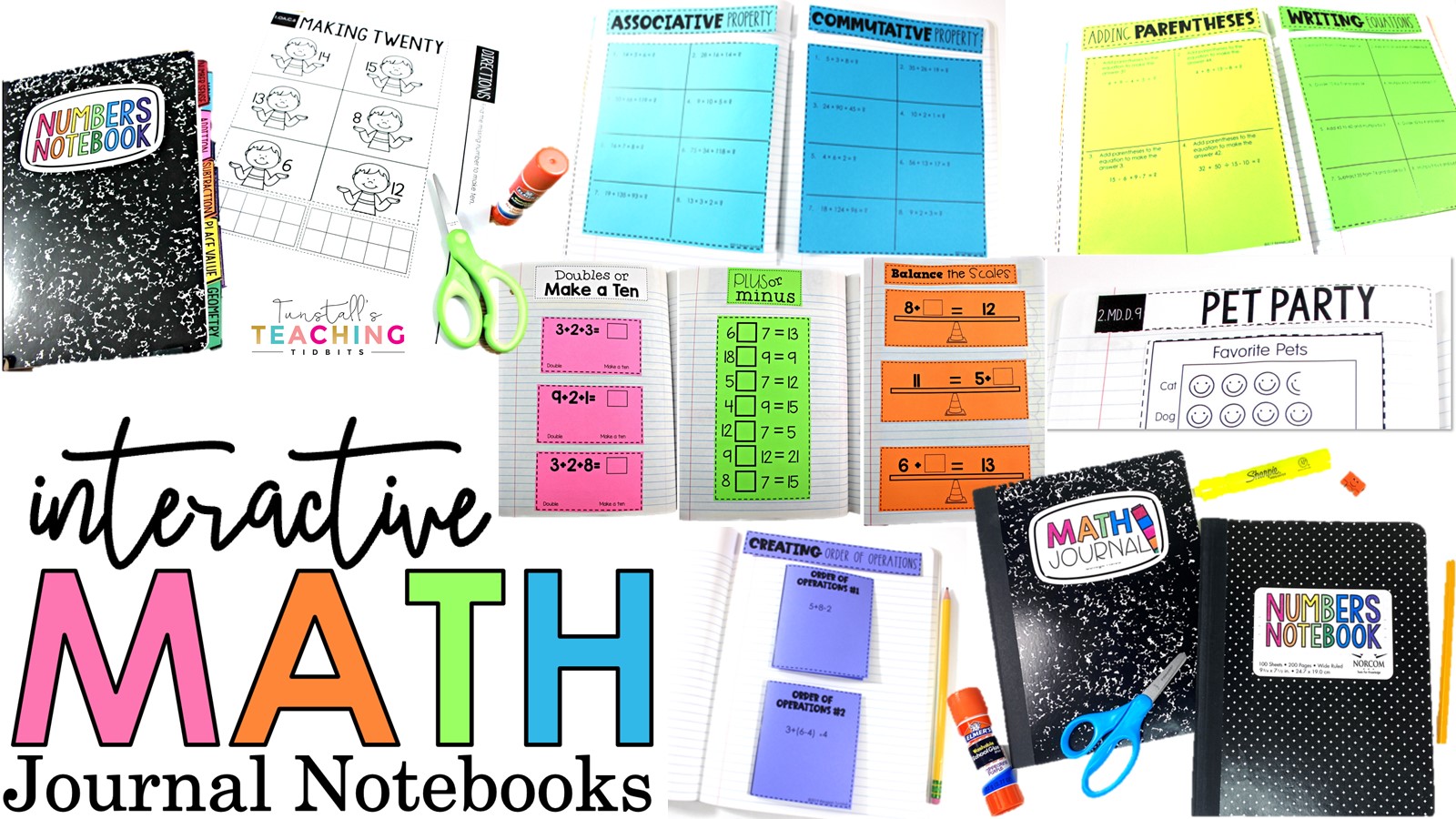 KINDERGARTEN CCSS TEKS NUMBERS NOTEBOOK
FIRST GRADE CCSS TEKS NUMBERS NOTEBOOK
SECOND GRADE CCSS TEKS NUMBERS NOTEBOOK
K is for Kinesthetic Math
Hands-on math is always where our minds roam when we think of math stations.  This is the math station where partners and groups of students enjoy various hands-on math activities.  Workstations are one of the most well-known markers of a guided math classroom.  In fact, many teachers still believe that just having station time equals guided math.  While stations are an integral part of guided math, they are just one of many important components of the guided math block.  A fan favorite for a good reason, math workstations are an engaging way for students to develop mathematical skills while also actively participating in daily learning.
The first post below shares our favorite hands-on stations for K-2.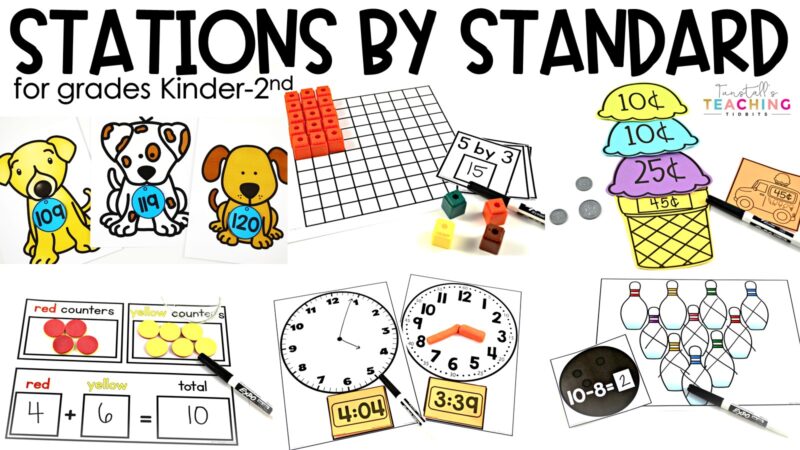 For our more advanced mathematicians, we have elevated hands-on experiences to continue to engage students in kinesthetic options for math application.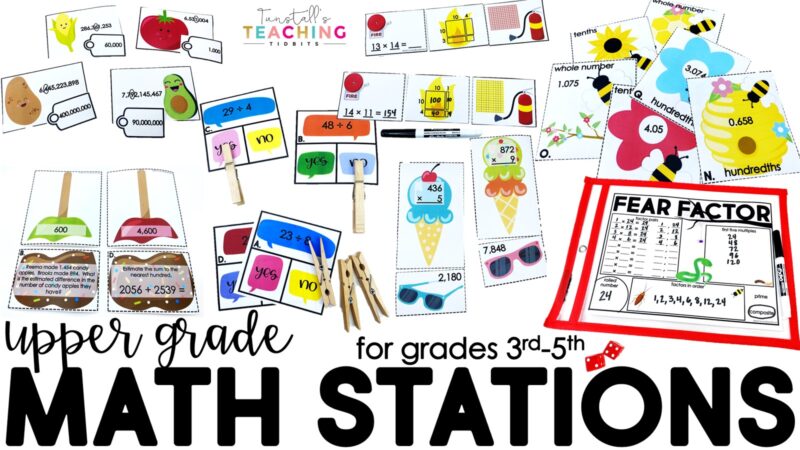 Standards Alignment For Guided Math
We know taking on a new math block can be a big challenge, but we hope to keep it as simple as possible for teachers while also being engaging and effective for students.  Everything we create and use starts with the standards.  For every grade level, you can find the standards alignment for CCSS and TEKS.
FREE STANDARDS ALIGNMENT
To continue the learning, I am closing with a blog post meant to help you identify where you might be able to level up your math block.  While we love the Math STACK system, we also fully acknowledge that the guided math classroom is filled with endless opportunities.  Designing the perfect math block looks different from year to year.  You are the ultimate expert in your own classroom.  Trust in that intuition and expertise.  What works for you and your students is always the best!