Grab and Go Grammar for Second Grade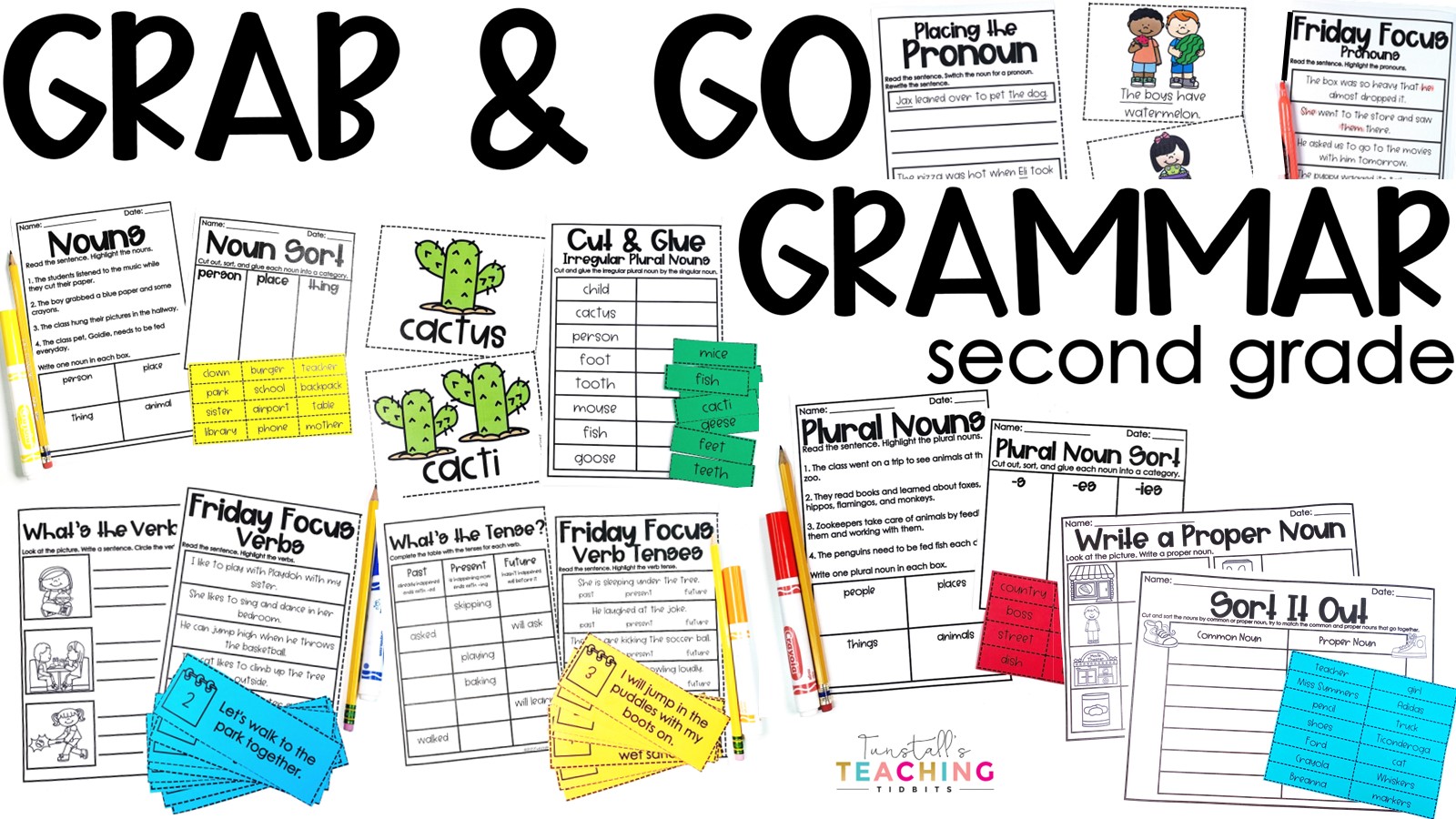 Here at TTT (Tunstall's Teaching Tidbits), we LOVE all-in-one resources that provide multiple solutions to the school day resource challenges.  Sometimes though, we just need something specific for a shorter learning objective, such as this week, I need something to teach _______!  For that reason, we began a grammar series called Grab and Go Grammar for Second Grade.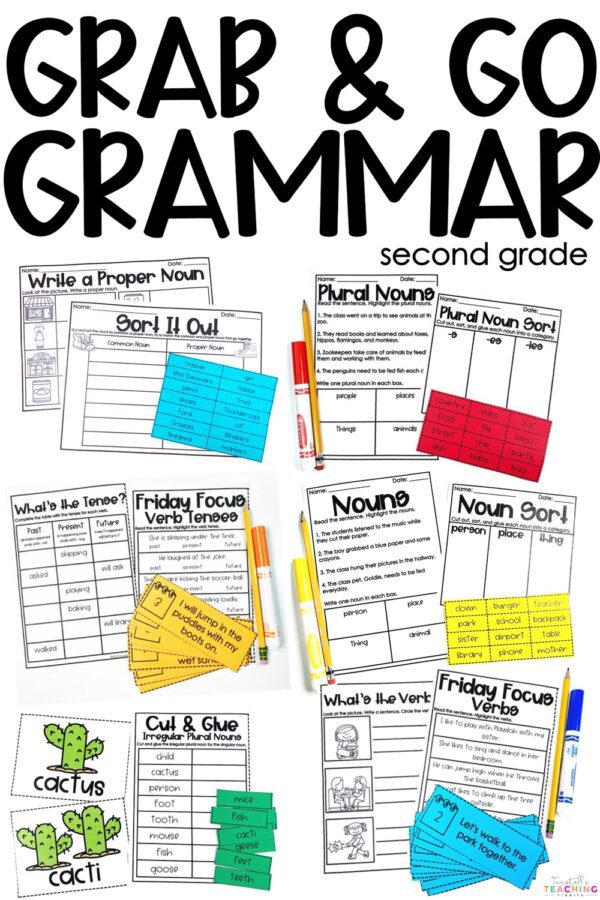 Grab and Go Grammar for Second Grade
This resource provides ten activities targeted to teach a grammar rule.  Perfect for teaching a Monday mini-lesson and following up with daily practice on the skill. We packed extras for stations, homework, or spiraled review later in the year too!  Every unit ends with an assessment of the skill being taught.  Let's look at the first Grab and Go Grammar Unit, Nouns.
We begin with a Monday Mini-Lesson.  This is perfect for huddling up on the rug around the pocket chart.  Each grammar unit has a Monday mini-lesson.  These are not all pocket chart activities.  Depending on the skill, we made it fit how we want to teach it.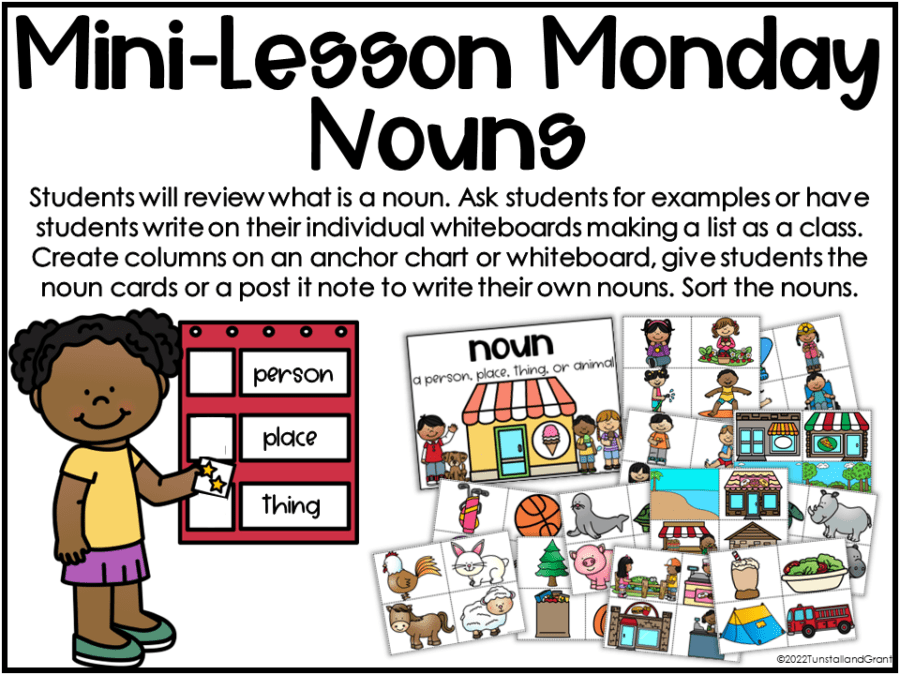 Following the mini-lesson, we have the application of the learned material throughout the week.  You don't have to do these on the same days we share below.  We just love a good week at a glance.  These can be done any day, anytime.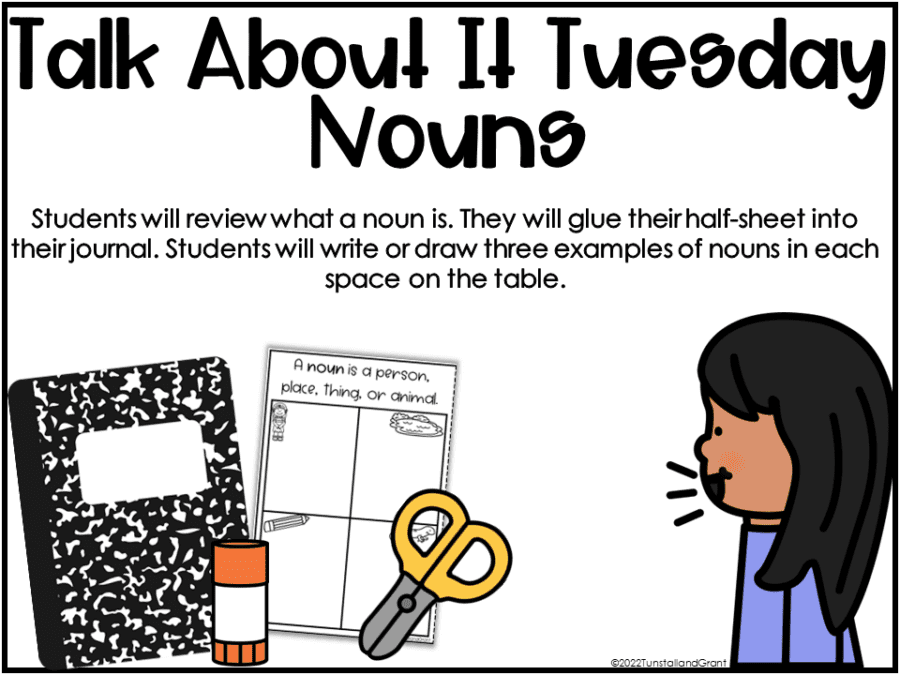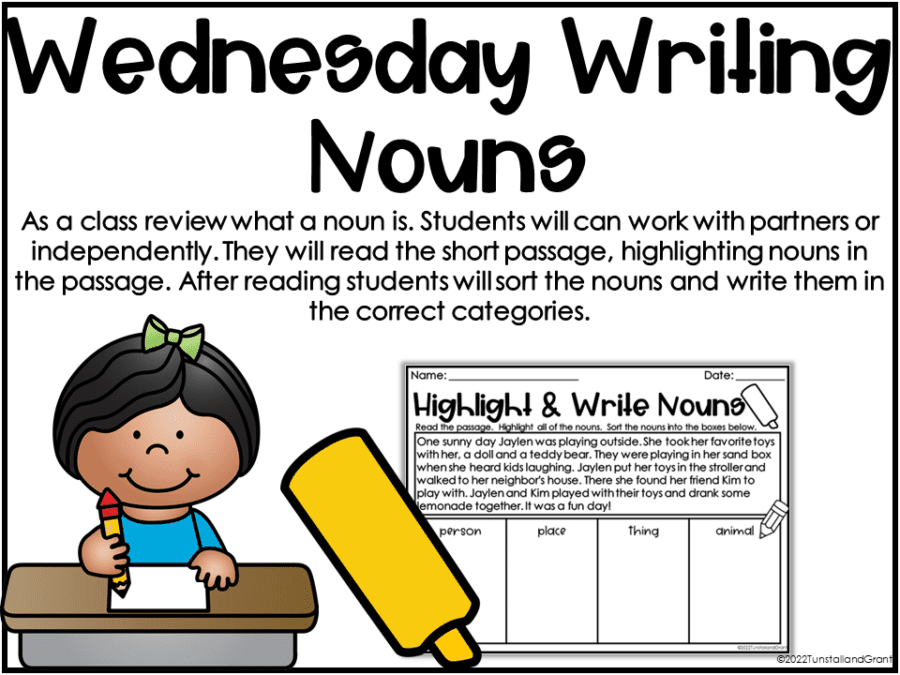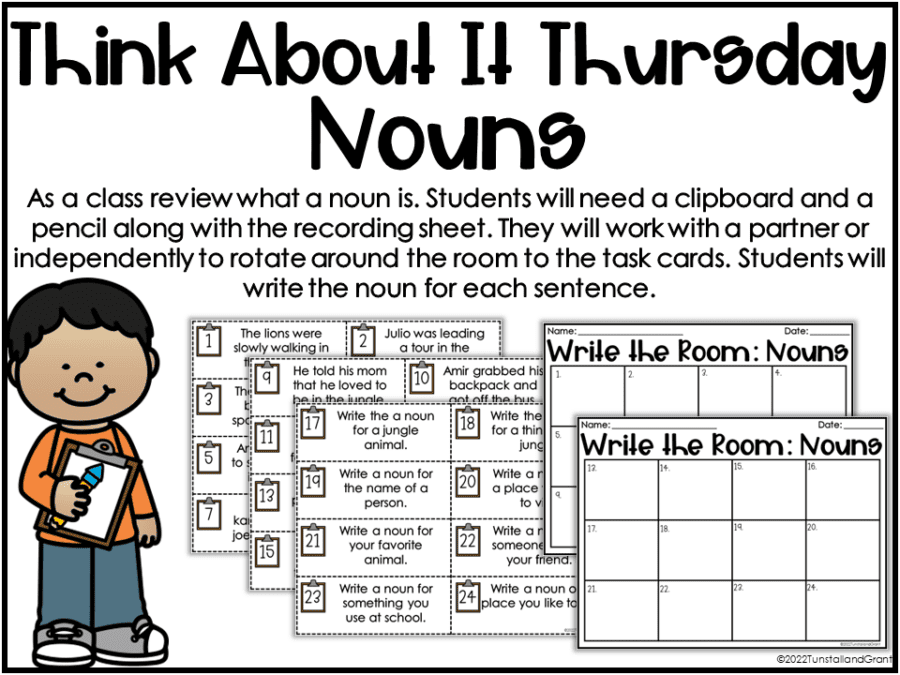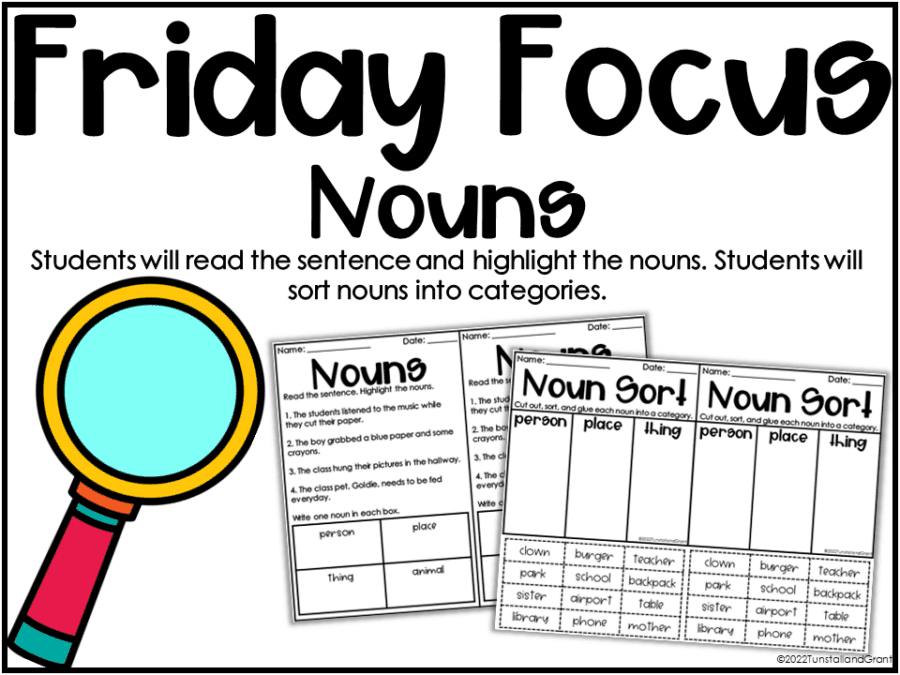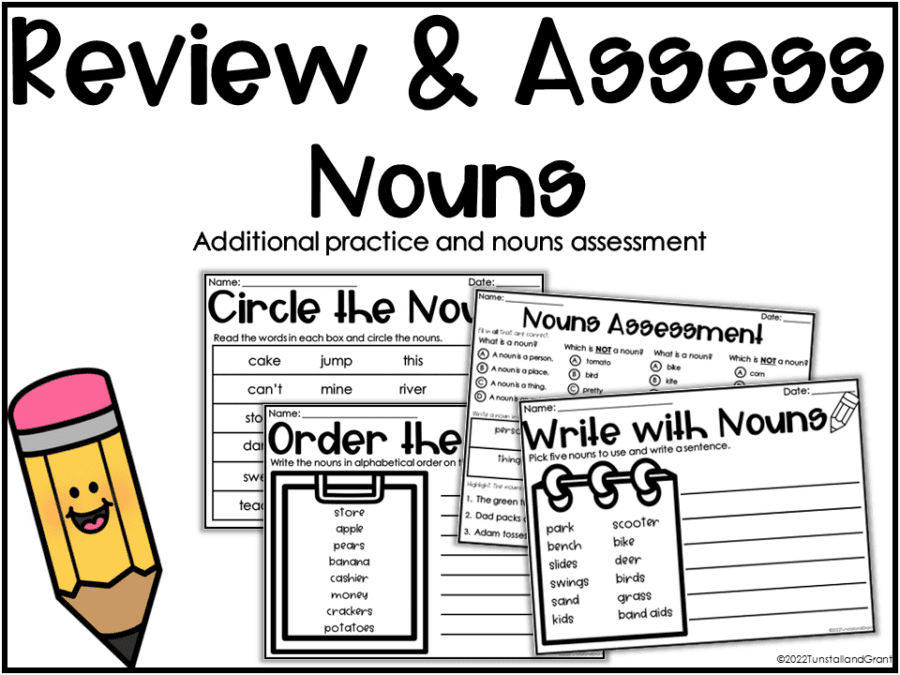 Each Grab and Go Grammar skill comes with a little week at a glance.  These are just suggestions!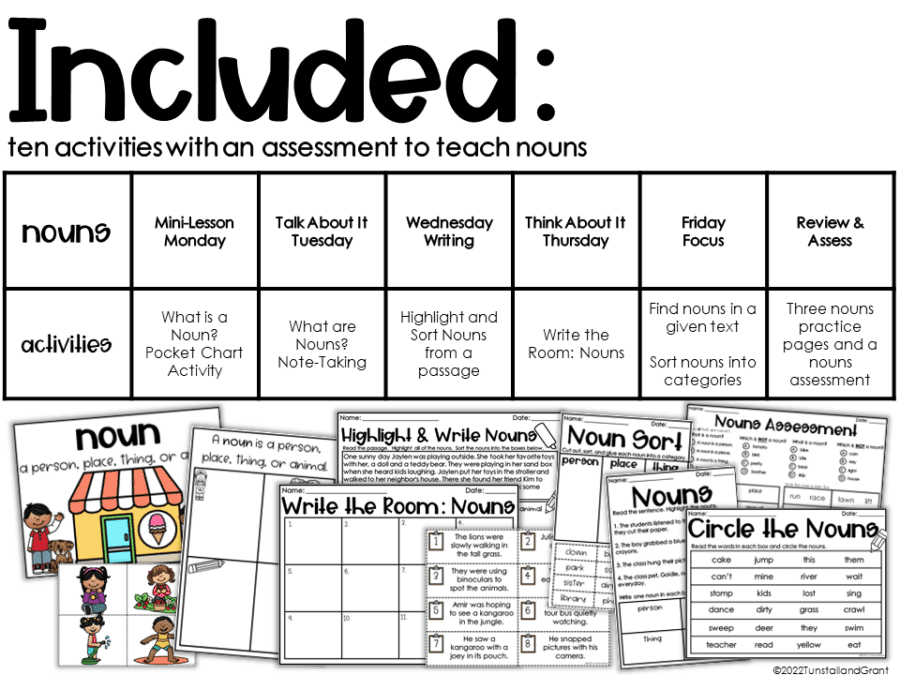 Grab and Go Grammar Units
There is not a bundle of all of the skills at this time.  We are still in creation mode for these, and at times our scope and planning changes to include more skills.  For this reason, we are not bundling the G & G units.  Here are the skills we have at this time.  As we add to our series, they will appear here and on TeacherspayTeachers too.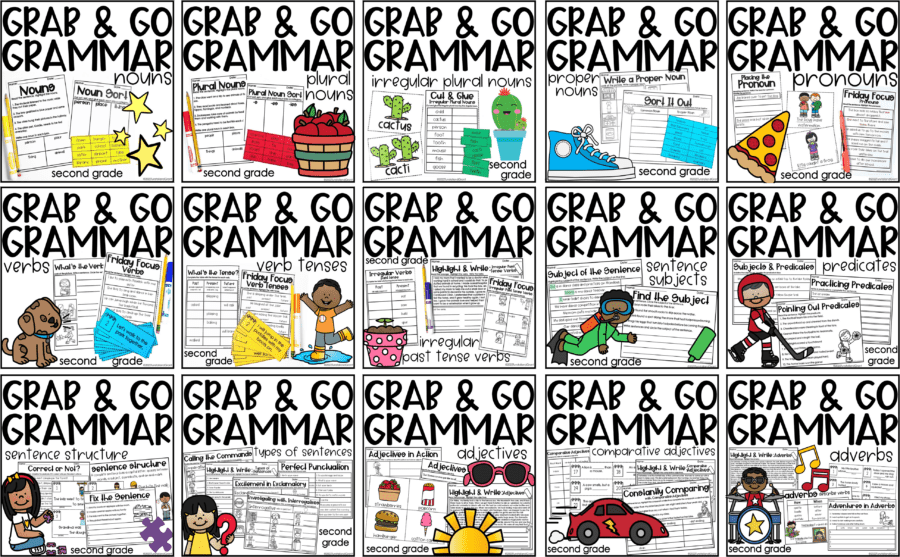 Teach This Math Skills
Like the Grab and Go Grammar series, we wanted an add-on to math skills!  For this reason, we created the Teach This series for Math Skills.  You can find that HERE.