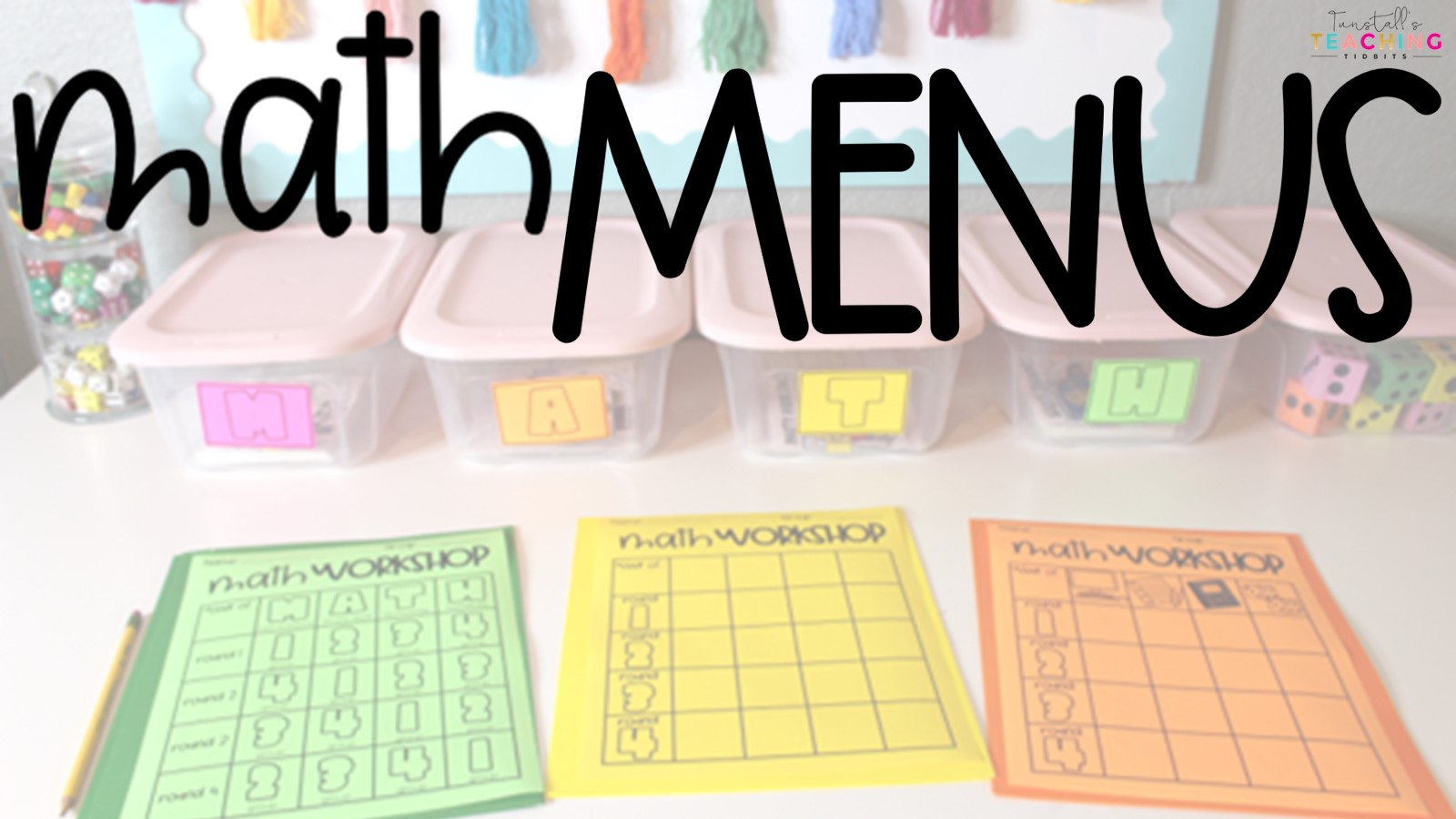 Math menus or math choice boards are a popular way to track student processes during math workstations.  One of the two main management systems for running math workstations, or guided math, utilizes math menus.  In this post, we will explore this self-pacing management system.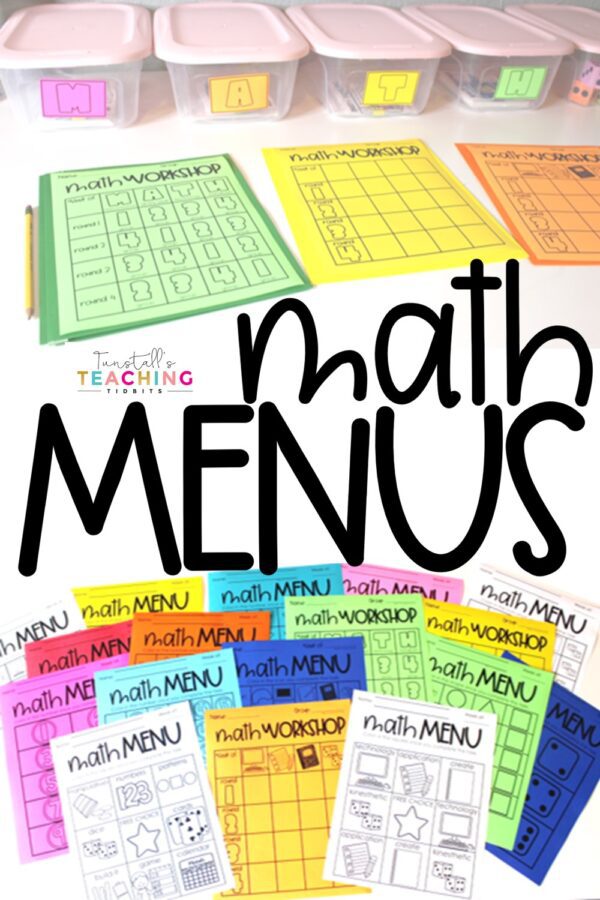 Math Menus
During the portion of guided math where the teacher conducts teacher-led small groups, the rest of the students engage in math activities.  This time of the math workshop typically has students up around the room engaging in different math tasks.  Math menus provide structure and accountability during this time.  Because math menus are simple to implement and easy to differentiate, they have been a long-favored approach to managing this time of the math block.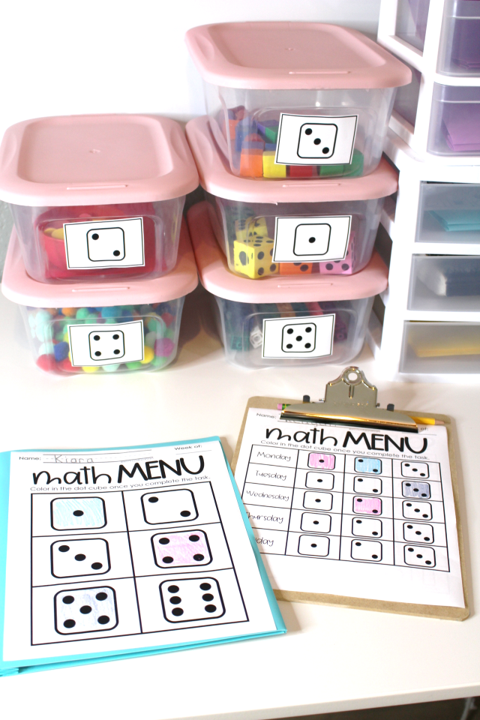 Self-Pacing Mathematicians
The purpose of a math menu can be accountability for students.  Because we as teachers are focused on seeing students in small groups for individualized instruction during this time, we can't always track where everyone goes and how long they work there.  The math menu provides a simple way for students to mark their progress.  I have always chosen to have students use a math folder for placing all work, recording sheets, and math menus as they work through this time of our day.  This is something I check weekly.
Differentiation
It's easy to differentiate your math menus by color-coding folders and menus and/or providing more or fewer choice buckets per group.  For example, students who pace more slowly or need a certain set of skills may need to visit three out of the six stations you have for the week.  On the opposite hand, some students may need added activities on their menus.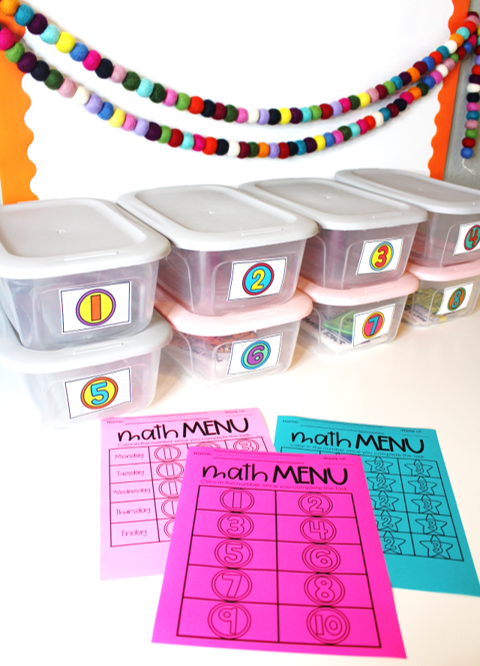 Rotation Menus
I used math menus for years with success.  I led other teachers through the implementation of this management system in their classrooms.  Then one year, I had a particularly difficult class who struggled to self-pace or manage their workstation time.  Not willing to give up my cherished small group instruction, I implemented an even more structured version of the math menu approach.  This rotation system became our new way of managing math workstations.  Students could still track their rounds or progress, but they tracked it based on a schedule I created for each group.  This allowed me to direct them and to map where each person should be working.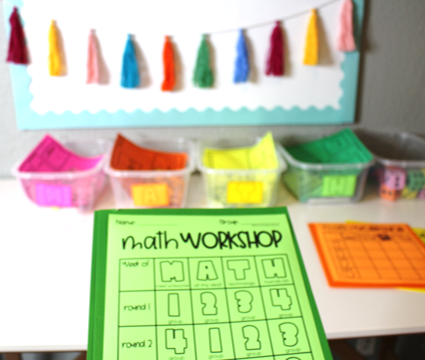 This added structure was exactly what my students needed to thrive.  Plus, I found that I was much more aware of my timing and schedule.  It was a helpful tool for providing a more effective system for all of us.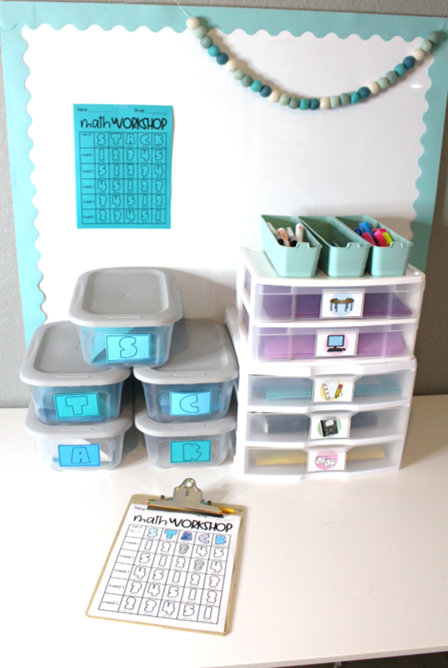 Pre-filled and Editable Math Menus for You
You can find 36 different pre-filled and editable math menus to use with your class and math workshop.  Click any of the pictures in this post or HERE to find those menus.  The download also comes with the labels for your bins, drawers, or tubs–something for whatever system you enjoy for storing your math workstation activities.
Math Choice Boards
One tricky part of running math workstations is students who pace much faster than others consistently.  These are the students who have high-quality work, but just tend to be fast finishers.  Every year there are always a few students who have this quality.  For those situations, I have math choice boards which we call Math-Tac-Toe.  Students can work in a way that makes a tic-tac-toe pattern or complete the entire math board for expert status.  This provides terrific effective work for these students who need more.
These 27 Math-Tac-Toe boards are differentiated for K-2 and make terrific work for fast finishers or even math homework.  There are 9 different math topics and 3 boards per topic.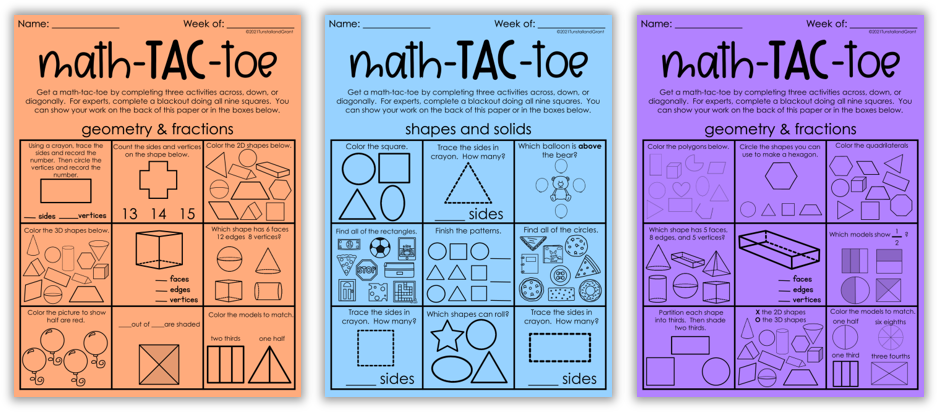 These 27 Math-Tac-Toe boards are differentiated for K-2 and make terrific work for a workstation, fast finishers, or even math homework.  There are 9 different math topics and 3 boards per topic.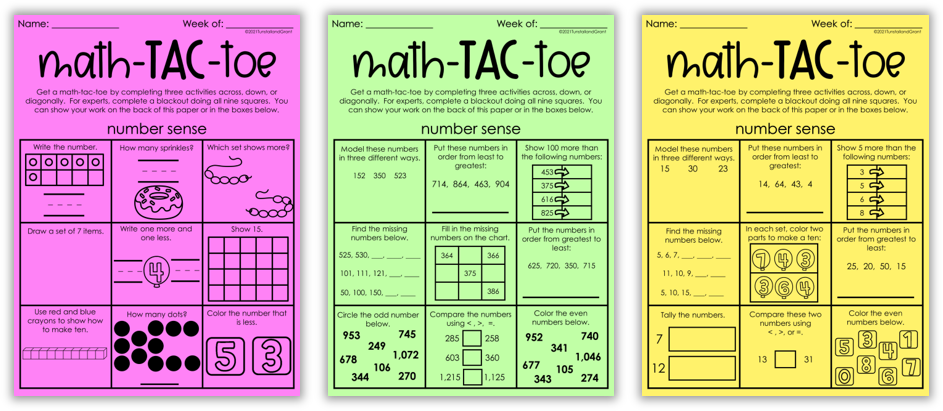 Fast Finishers Freebie for You
As a thank you for reading our posts and joining us in your teaching journey, we have a fast finishers freebie for you!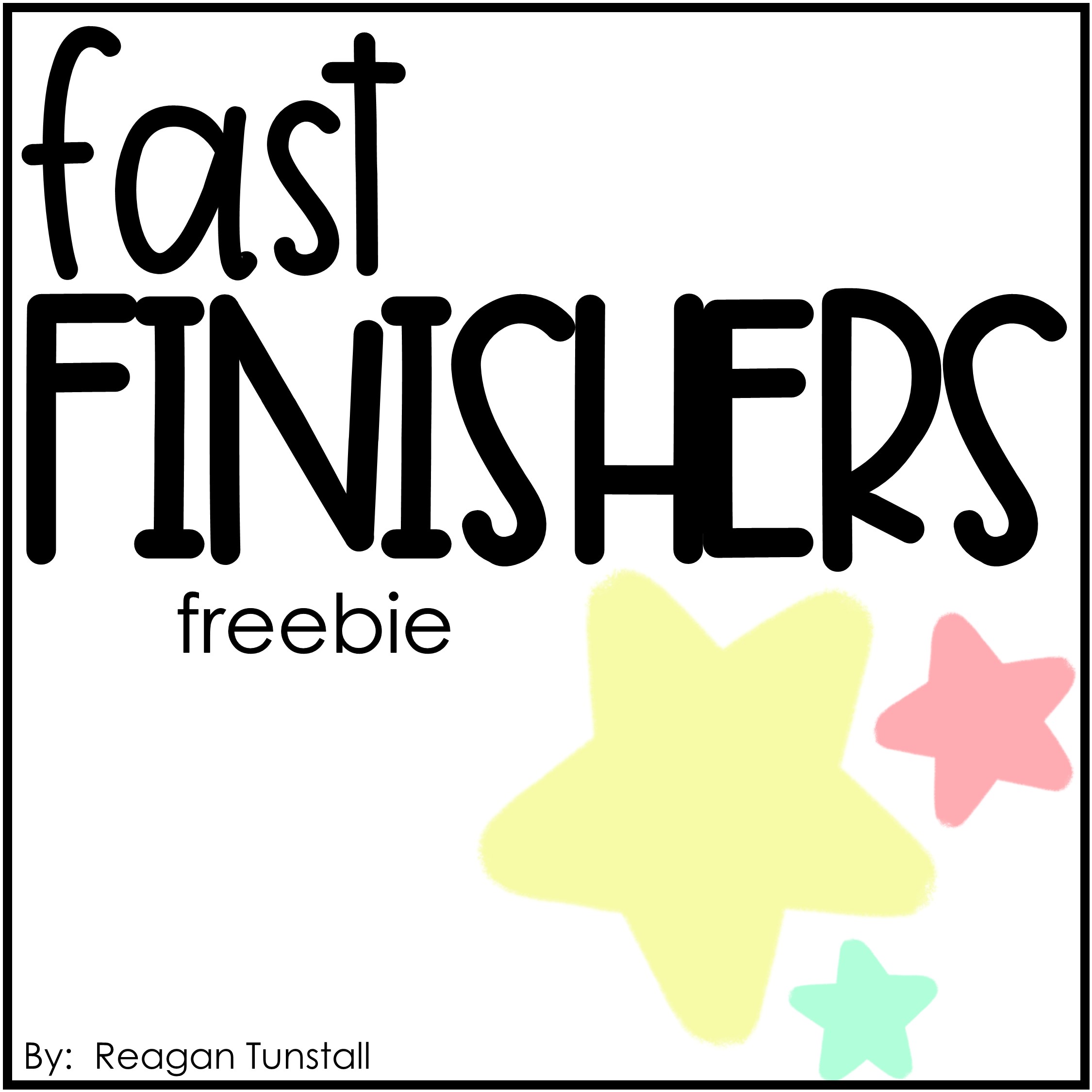 Guided Math Rotation Timers
To provide even further management of the workstation time, I have created guided math timers.  Read THIS POST, to see how these work during this time as well!