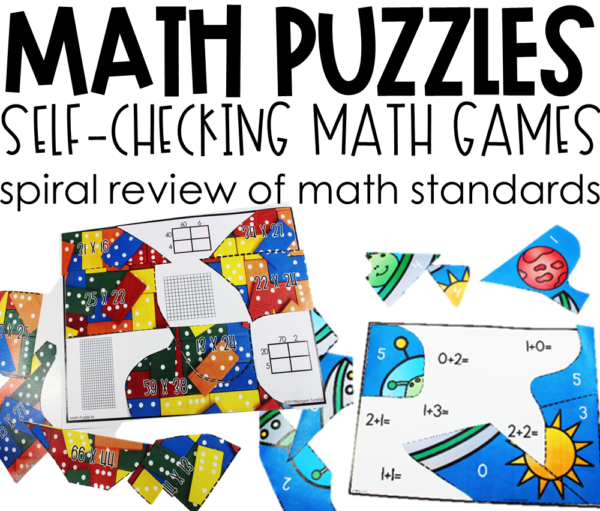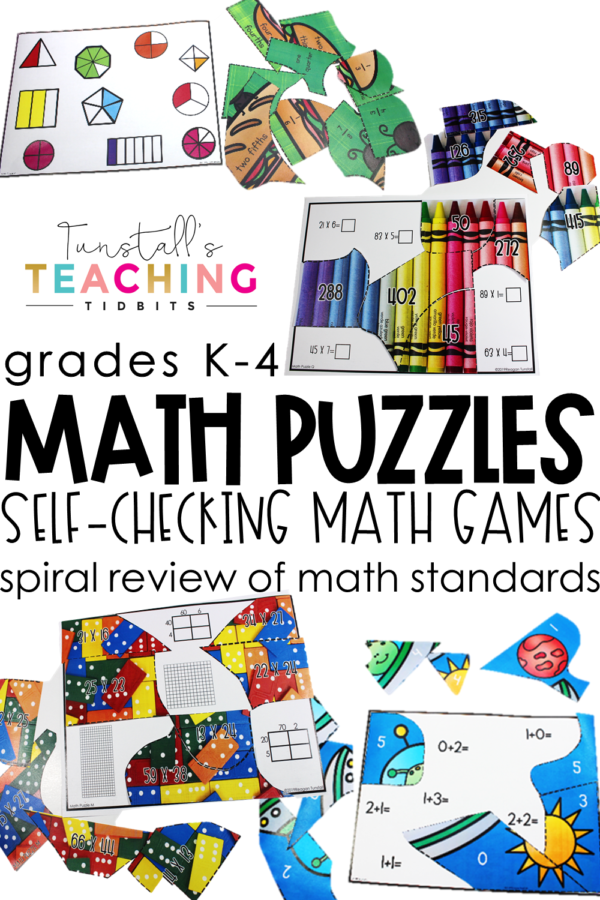 Because our family loves to bond over puzzles, I decided to create math puzzles as a way to review skills and concepts in the classroom.  As suspected, it has been a well-loved station activity.  This hands-on way to review skills and concepts is self-checking which makes it perfect for spiraled review.  Students can check and fix as they work through the different skills on each puzzle!

Math Puzzles
Each grade level set of math puzzles contains 26 puzzles covering skills and concepts from every math strand!  This is wonderful for differentiation.  Students can all be working on a puzzle, but the range of skills can be right for each student's level.  Not only can the puzzles go in the regular station choices, but I use them for fast finishers in my expert tubs.  Sometimes that much-needed challenge is in the form of a puzzle.  These are available K-4 now and 5th grade is coming soon!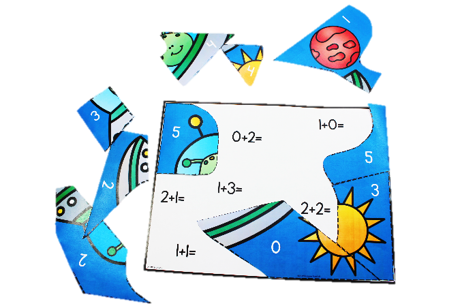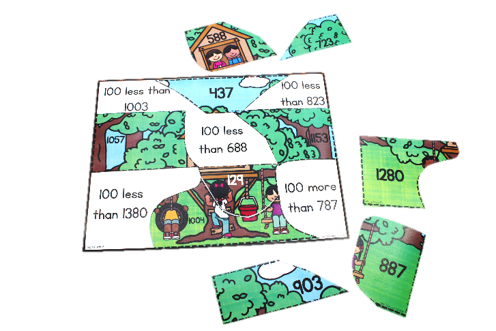 How to Prep and Use the Math Puzzles

Puzzles by Grade Level
Below we will take a look at a couple of puzzles from each grade level and I will provide a link for you as well.  There are 26 puzzles with a range of skills for each grade level.  On each grade level page, you can see the skills covered.  Each picture is linked to the product for purchase.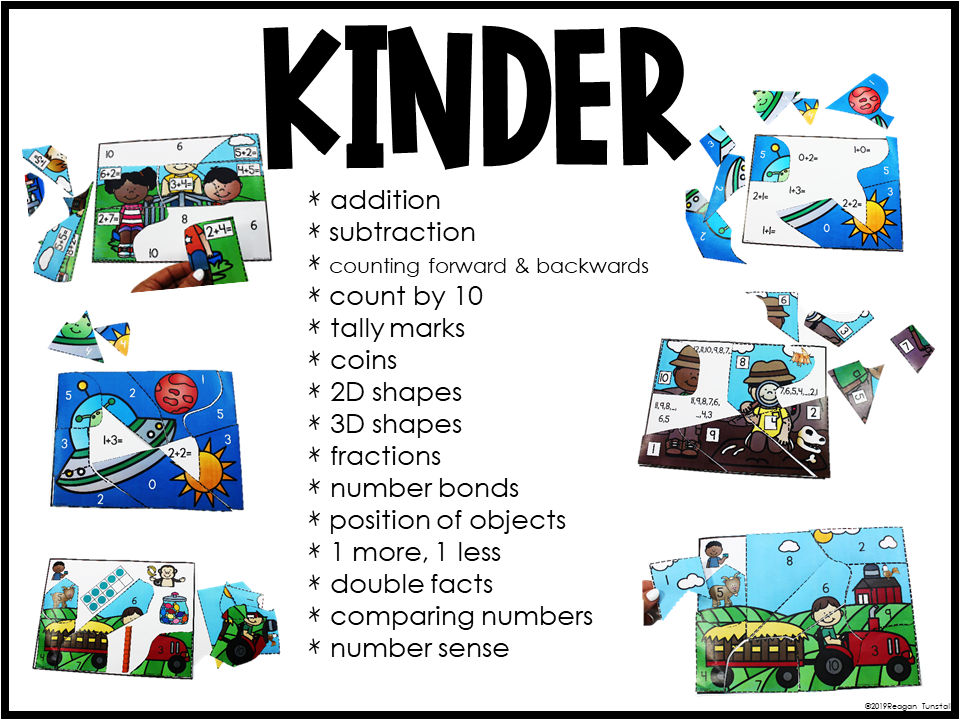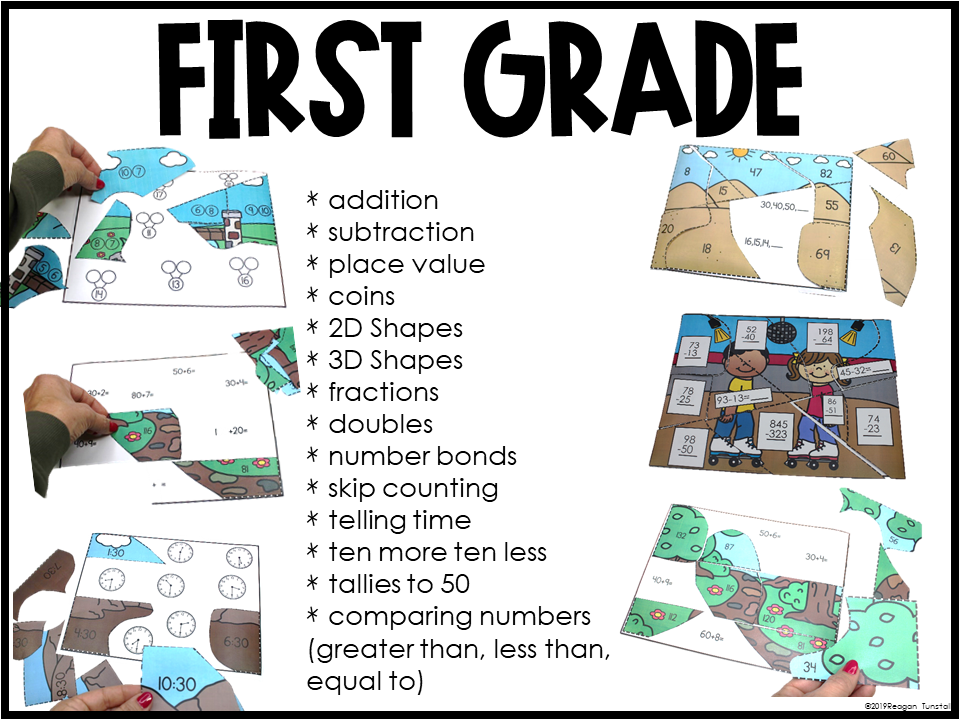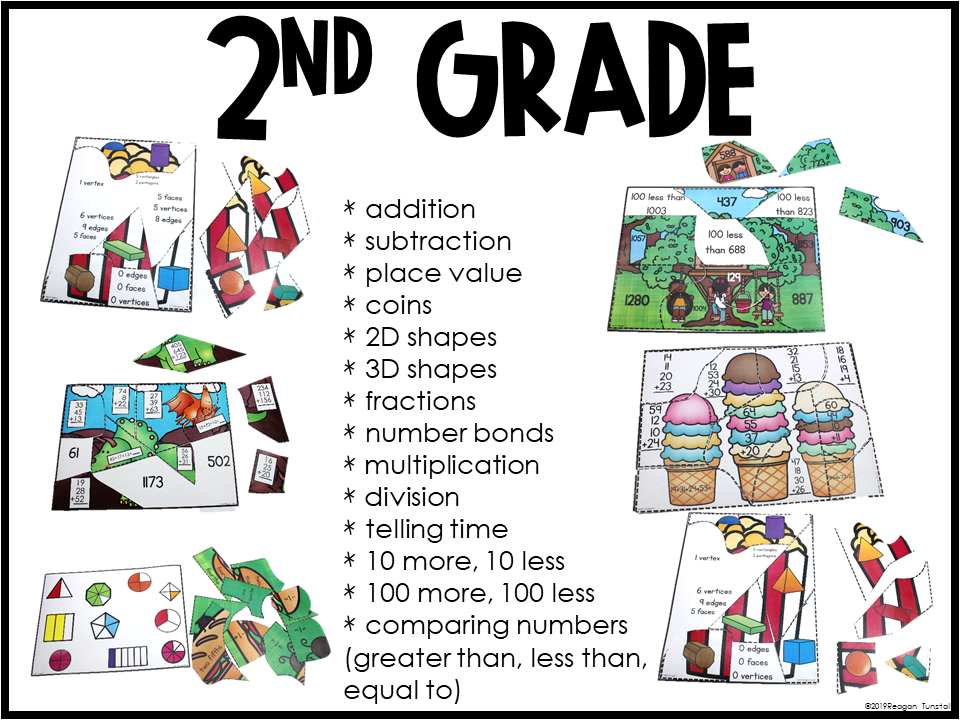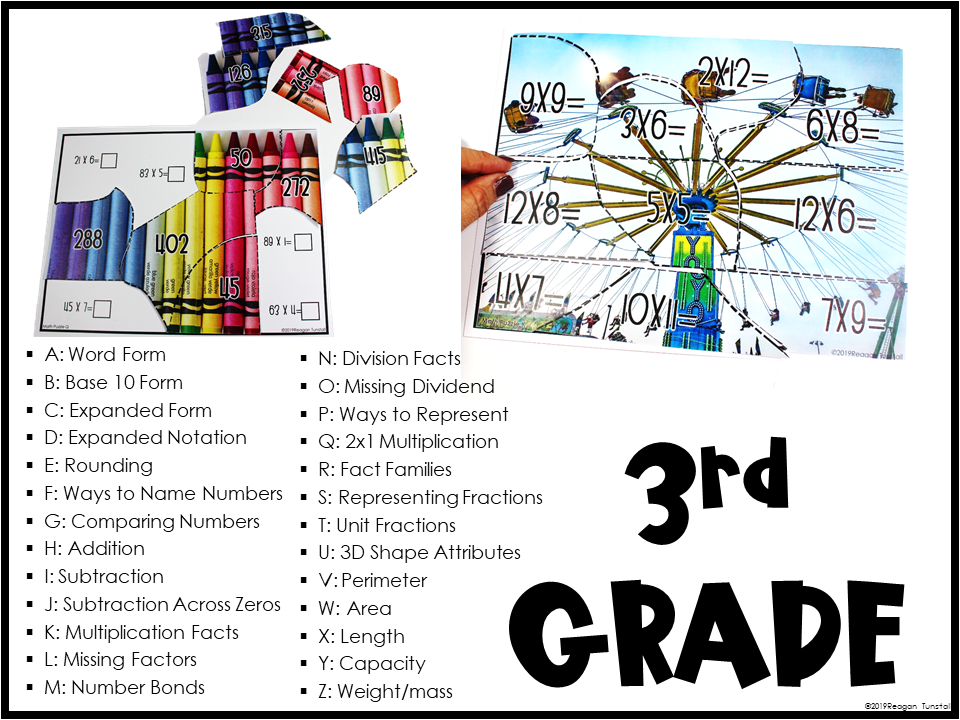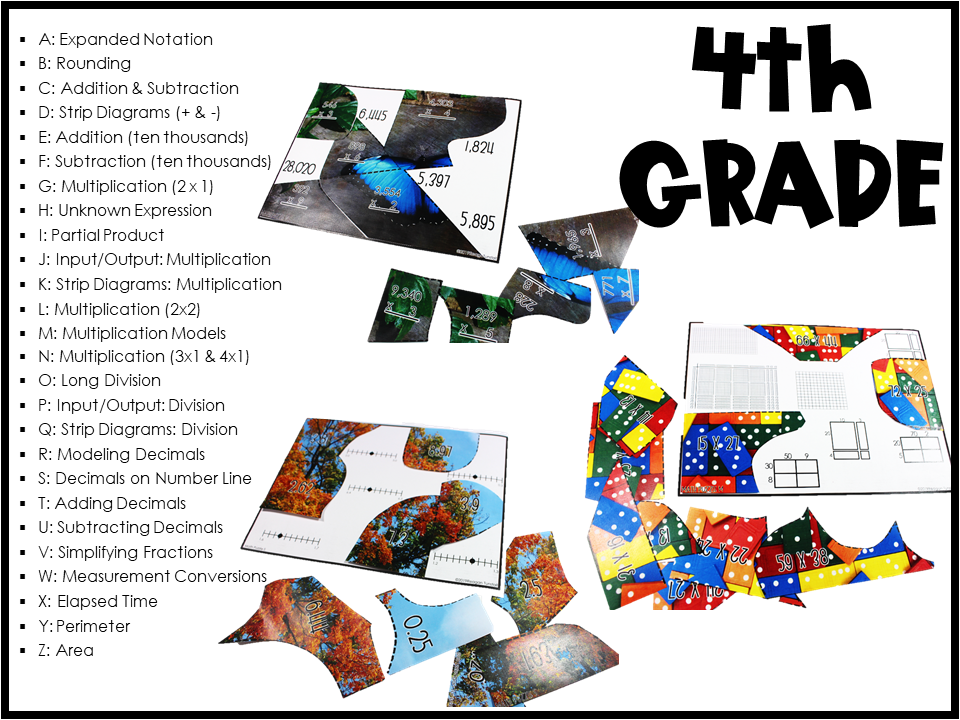 More Station Ideas
If you are looking for more game type stations like this, be sure to look at my line of flip it math games!