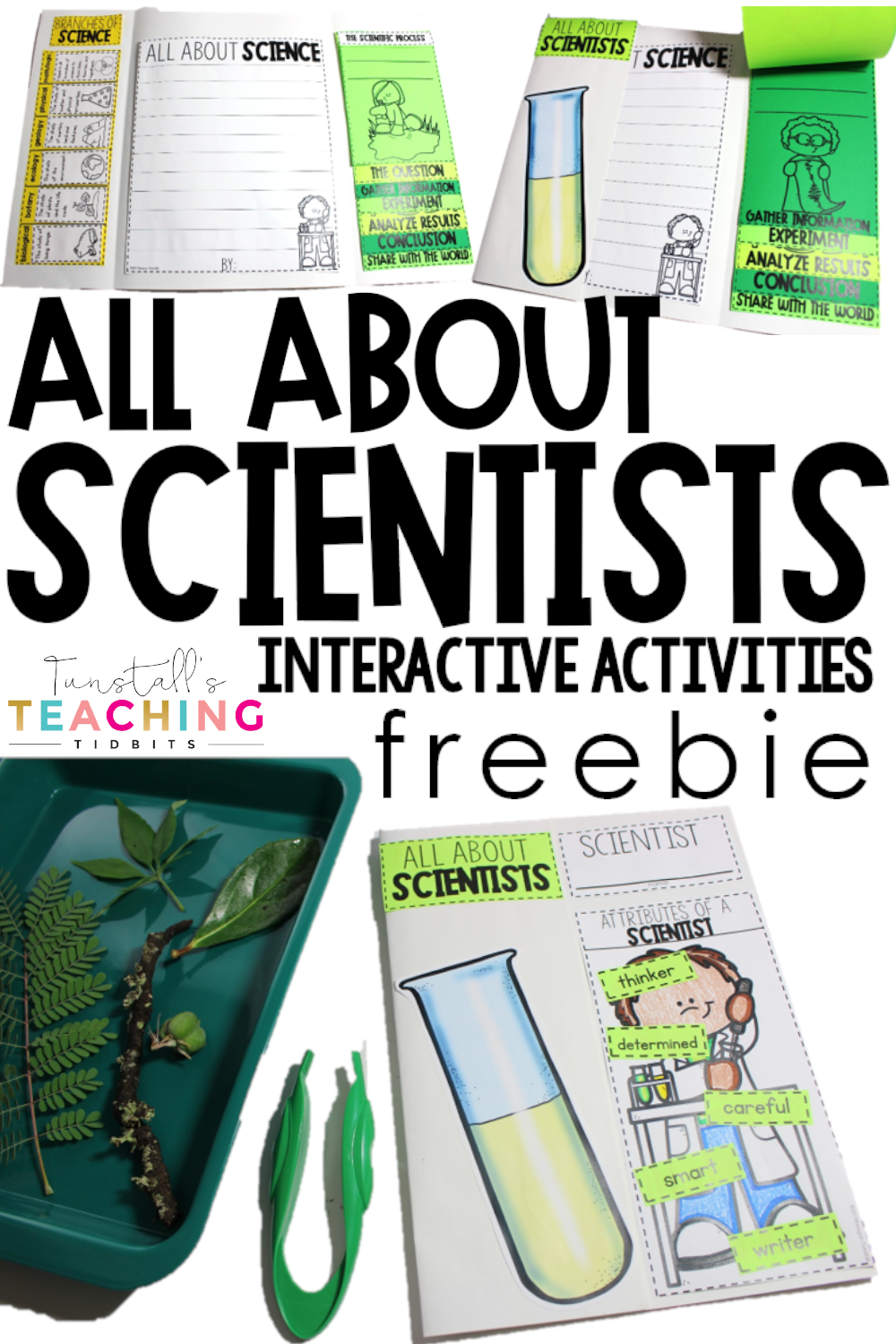 Today I am sharing a free download all about scientists!  There are three main activities included in the free download just for you.  Along with the free interactive activities to use with your students, I want to share some great books and videos I found on the topic!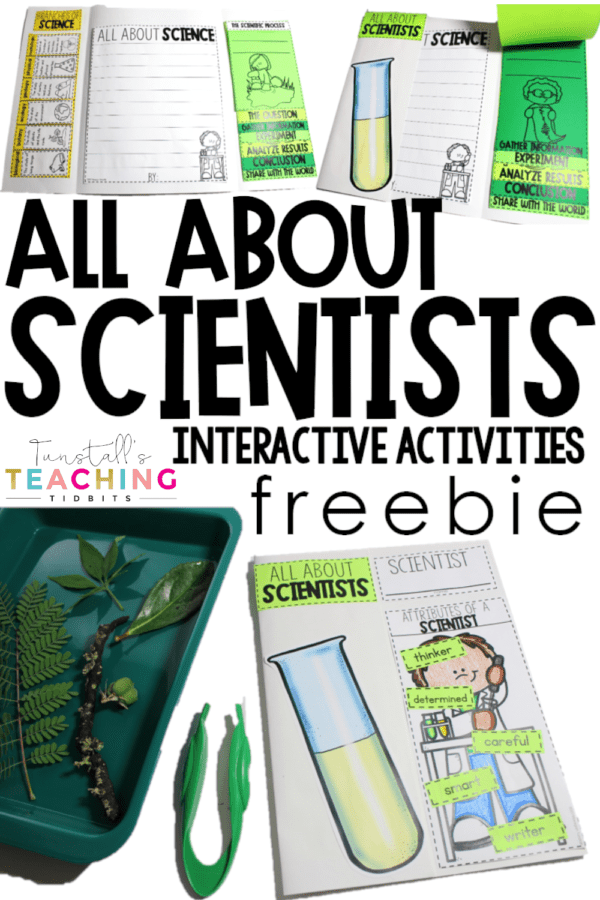 What is a Scientists Book List
Below, you'll find a range of book titles that cover both the non-fiction side of teaching about attributes of a scientist as well as some fiction titles to bring those attributes to life! Each is clickable with an Amazon affiliate link.
Videos about Scientists
Here we have three videos to help bring concepts to life.  Be sure to preview videos before sharing them with your class.  As of right now, these linked videos are age-appropriate and informative, but I am not responsible for these videos being played in your classroom.
What's in the Free Download
Finally, I have the interactive lapbook of activities just for you!  Click any of the images below to go to the download link.  Inside the download, you will find activities to teach the attributes of a scientist.  Students will distinguish between examples and non-examples of a scientist.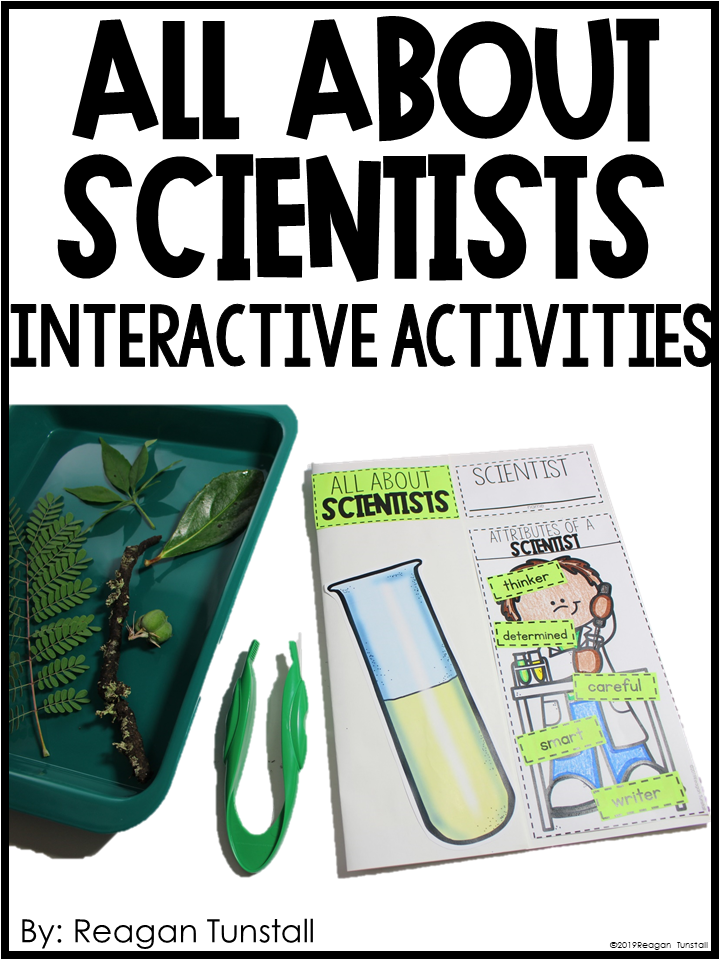 Next, students will learn about 6 branches of science with a short description and image.  Then students can create a flipbook for the stages of the scientific method.  Finally, students can write about what they know about being a scientist.
More activities like this one
I have over 30 interactive science and social studies booklets just like this one!  If you are interested in those topics, head to THIS POST!