Activities to Teach Living Things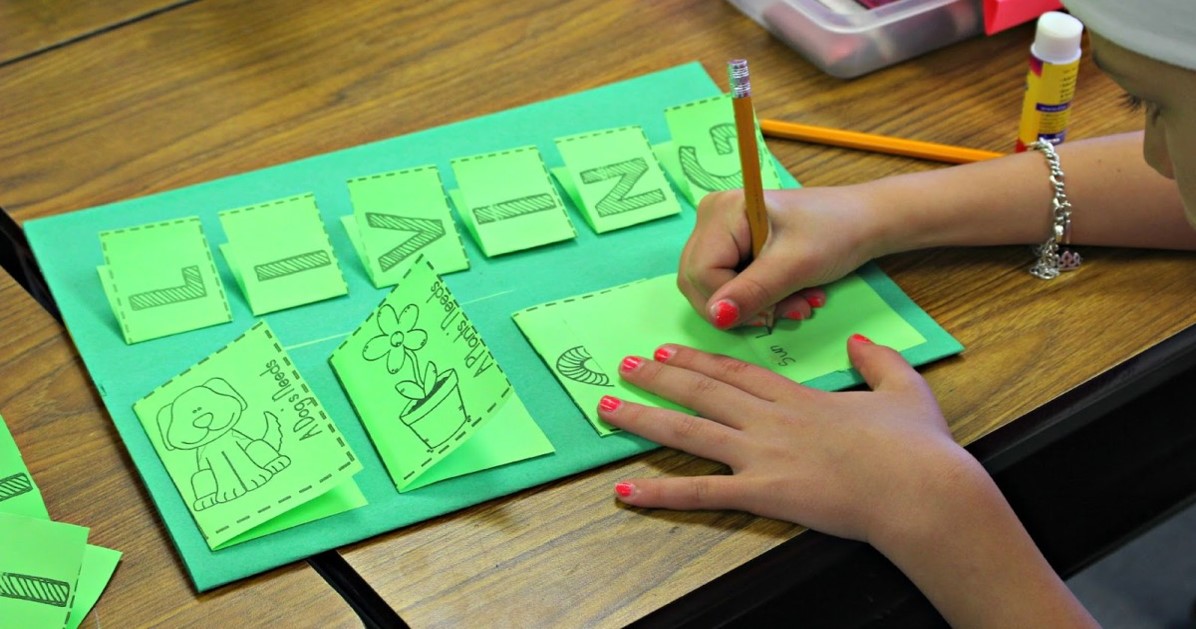 In a world where we like for our non-living things to act like living things, it can be tough for our students to distinguish between the two!  We talk to our phones and they talk back! Our cars give us driving advice.  Our TVs recommend shows for us. For some students, tablets and computers are like a best friend.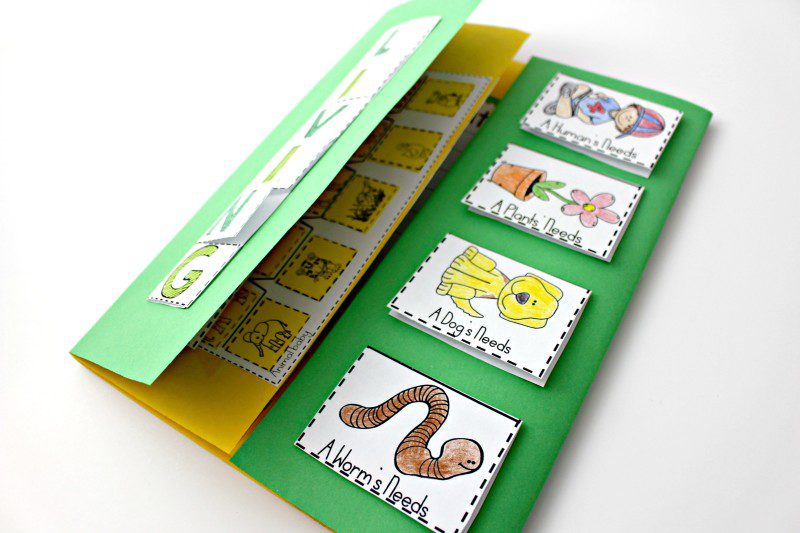 Activities to Teach Living Things
One way I like to kick off the exploration of living and non-living things is to engage students in a museum walk.  Students come into the room and walk around to find pictures all over the tables.  In this case, there are pictures of living things and non-living things.   They observe and make their own ideas and assumptions without touching or talking until the quiet instrumental musics stops.  Then they may write a question and a statement about what they see at any table.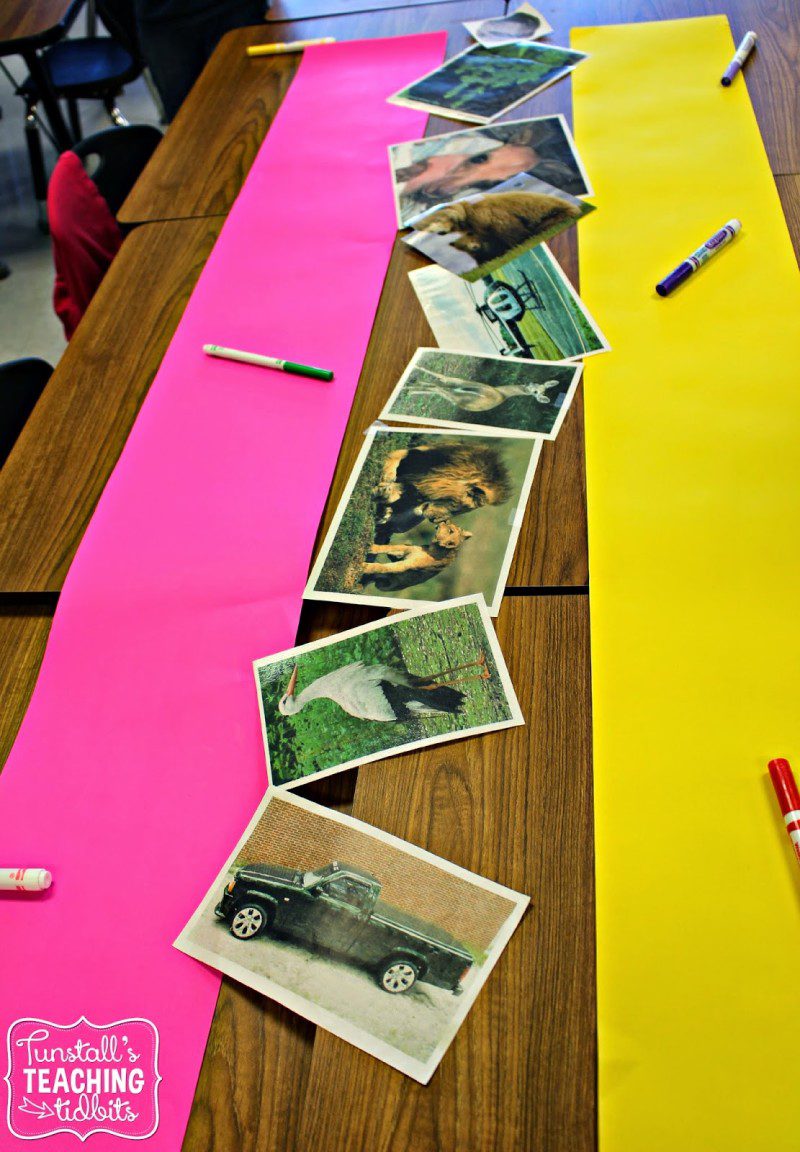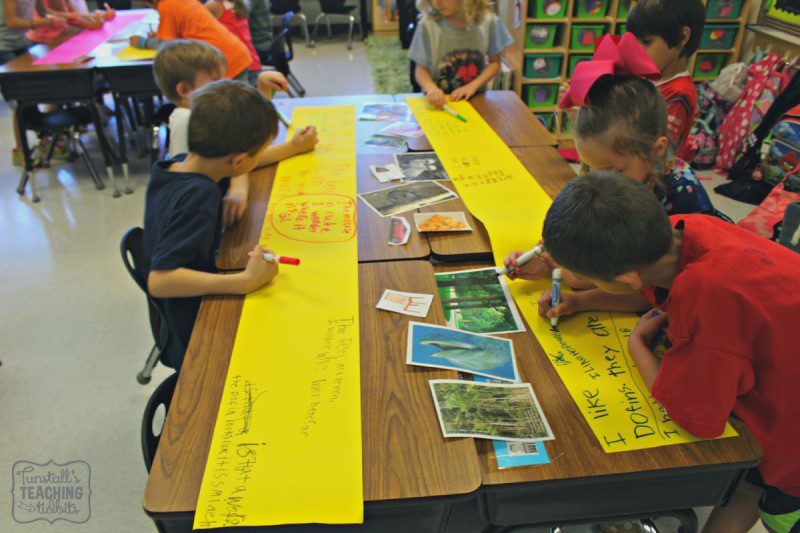 Shared Writing
From the museum walk we discuss what we noticed and what questions we had.  Then I like to do a little shared writing at the rug to really see what students know about the topic.  Usually they know a couple of facts before we get stuck or begin repeating information.   I have a few little videos ready to go on my classroom computer about living things to help them with their ideas.  We watch a video and hands shoot up to add to the chart.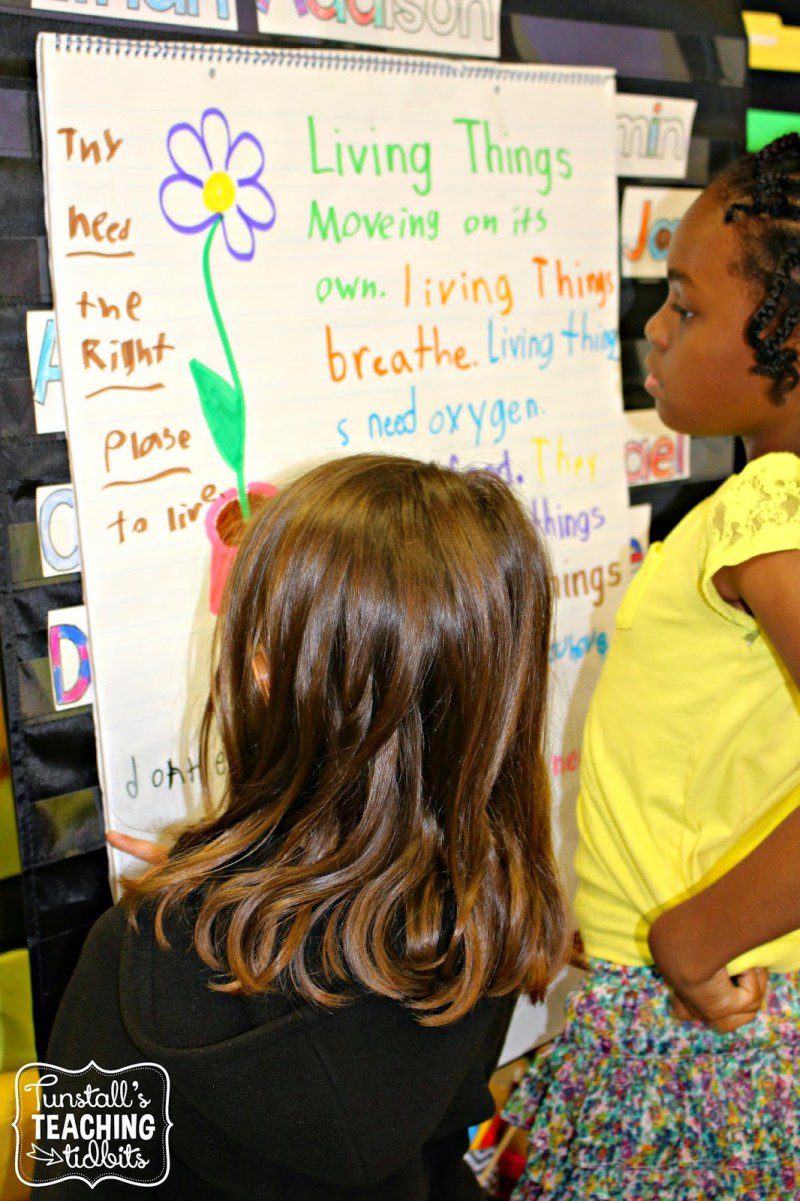 Living Things Videos
Living Things Books and Activities
Once we have all the ideas, we keep our chart handy to add to during our explorations on the topic.  (We create a chart for both living things and a chart for non-living things)
We also fill up our shelves and tubs with living things books!  Find these books here on amazon. (affiliate link)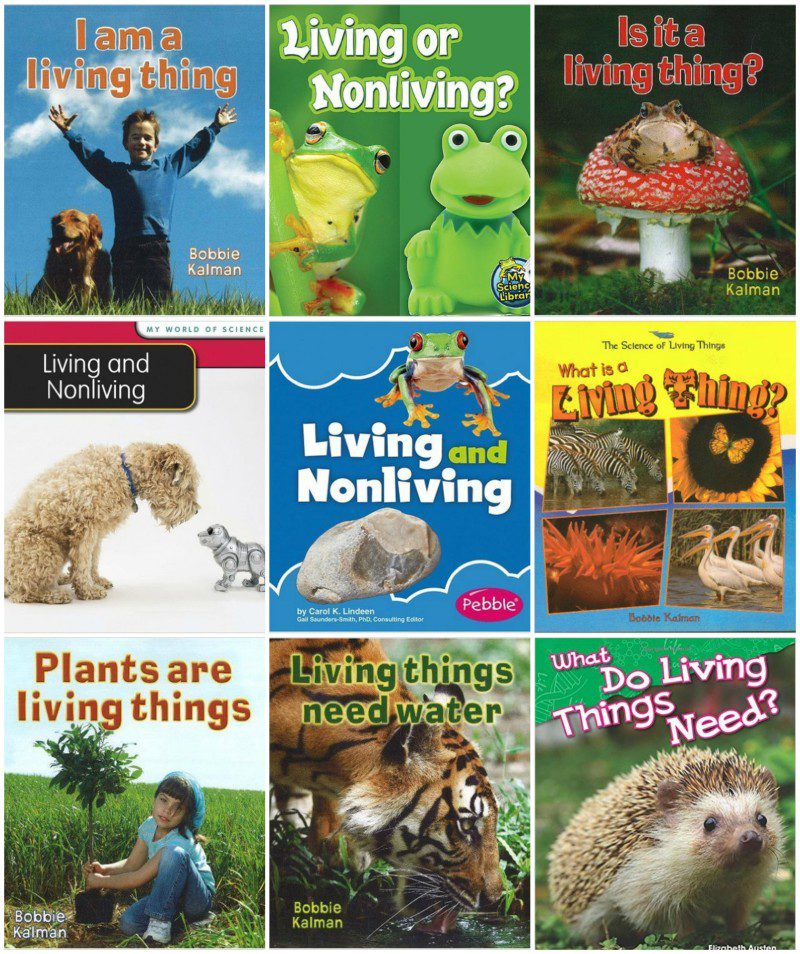 Then each day, we read and respond to our learning with interactive science activities that we keep in a construction paper Living Things book!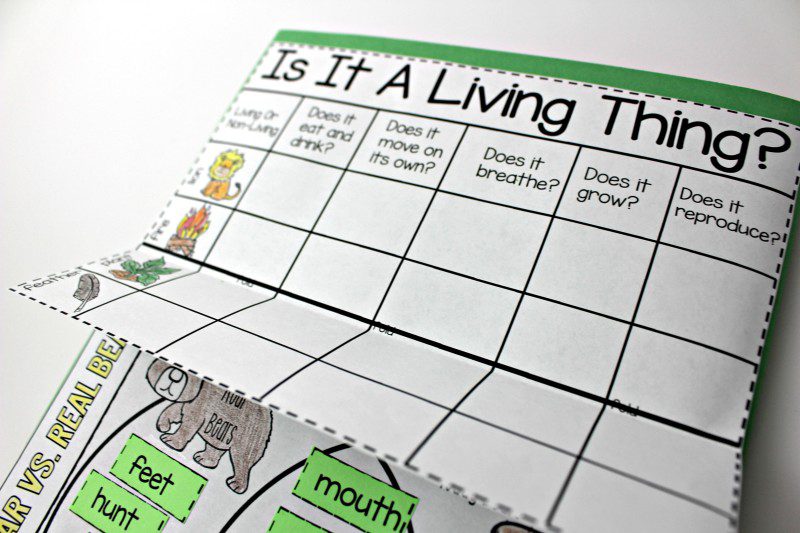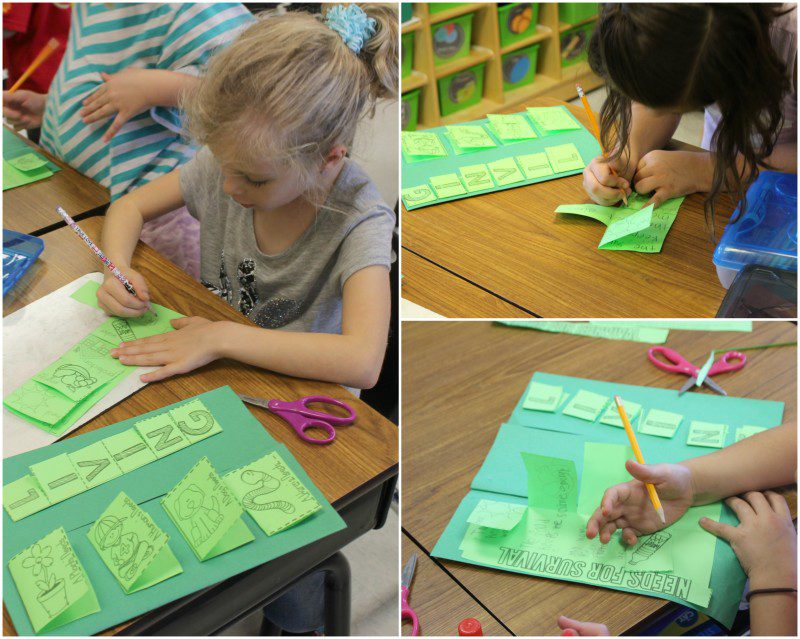 Here's a peek at some of the activities we do with our learning.
What is a living thing?
What do different types of living things need?
Animal parents and their babies
Definition of living and non-living with a sort
Essential needs for survival
Different body coverings: fur, feathers, or scales
Comparing gummy worms and earth worms
Comparing teddy bears to real bears
Living things can have are pre-writing
All about living things writing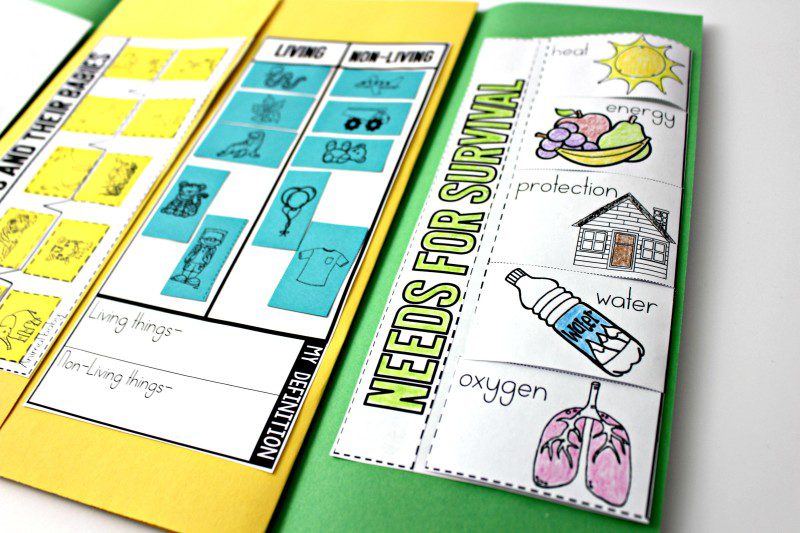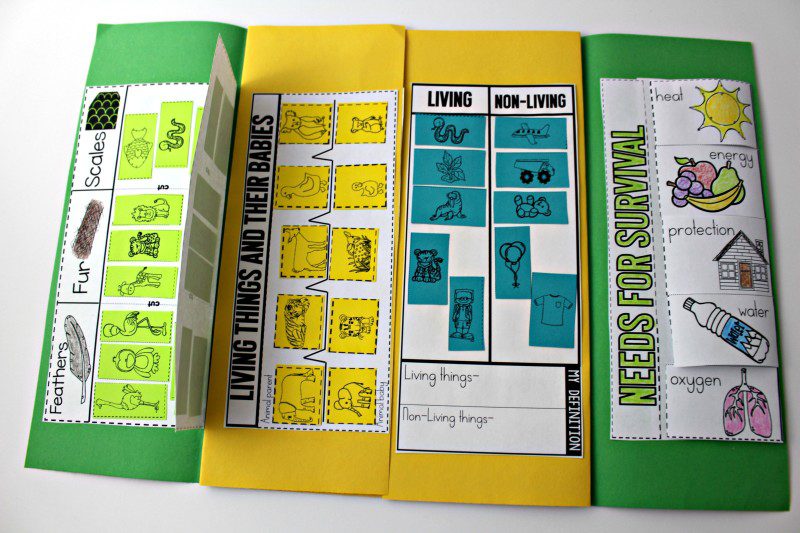 One of our favorite explorations in this activity book is to compare and contrast a gummy worm to an earth worm!  Living and non-living worms are thrilling!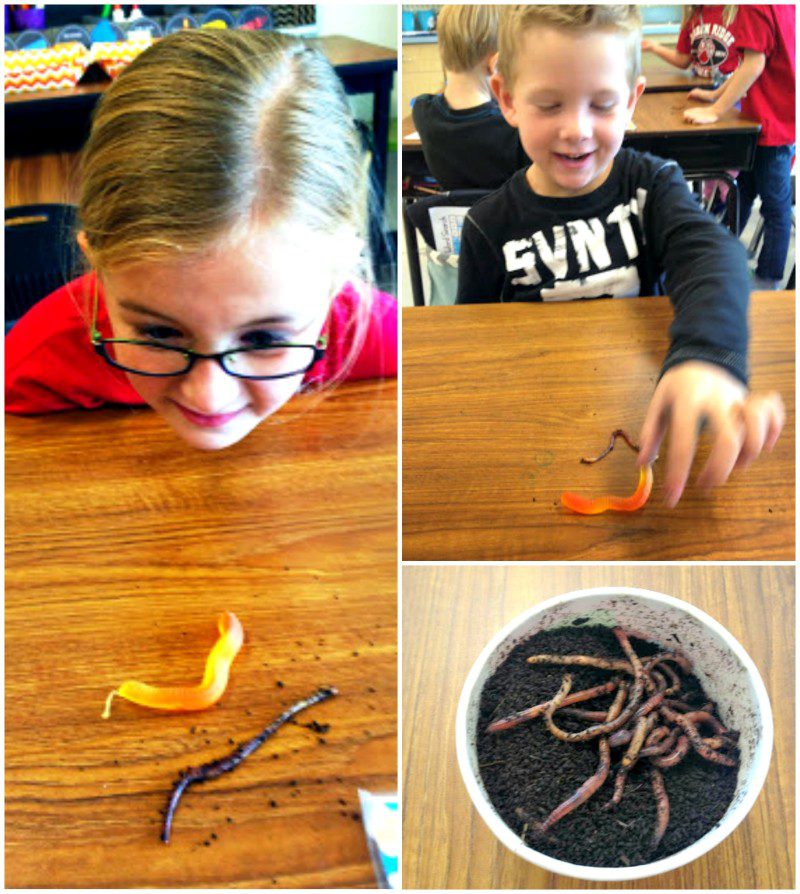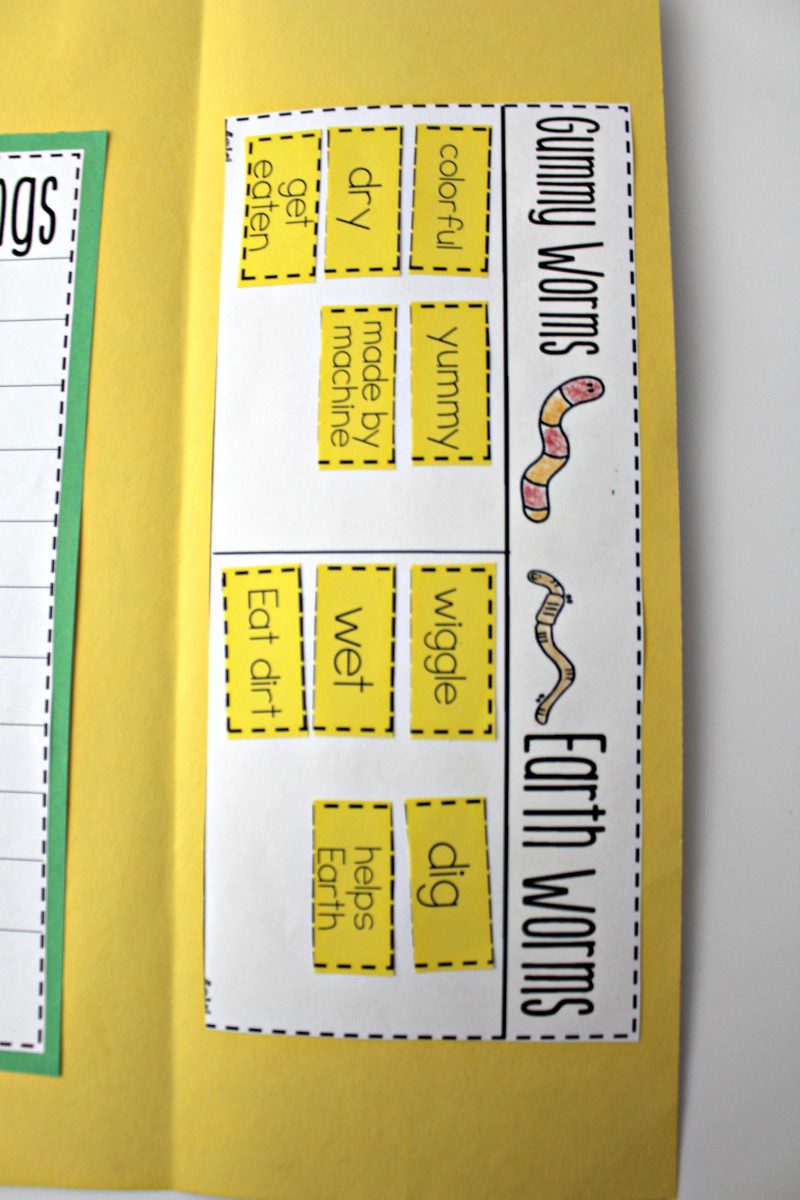 I also love to bring out a variety of worm books to support this exploration.  Students can't get enough of these after this experience.  They want to read them during guided reading independent time for weeks!  To find these worm books on amazon click here.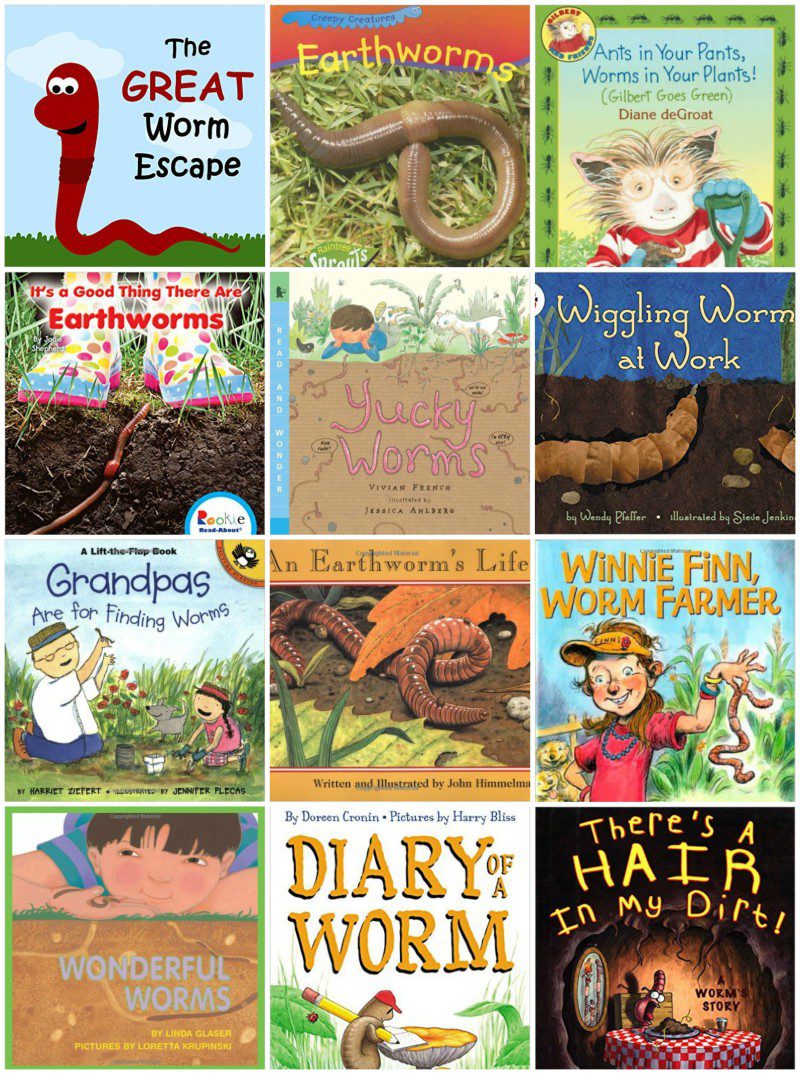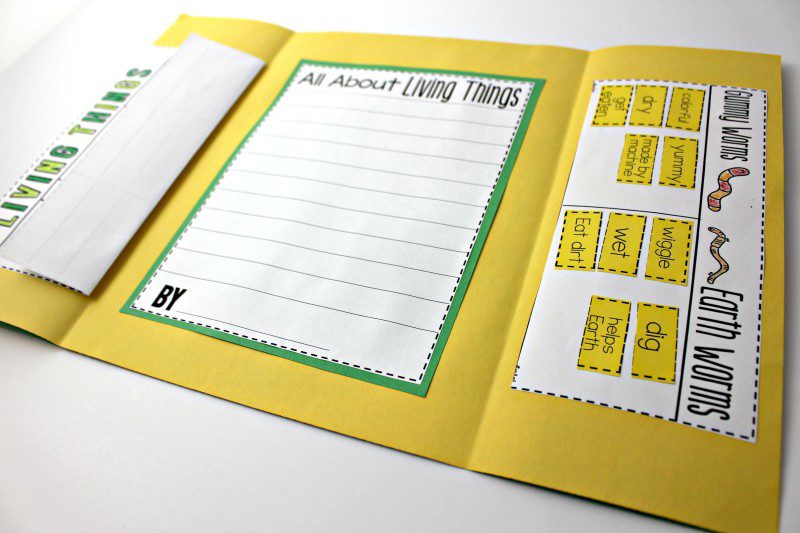 Feathers, fur, or scales- Animals and their offspring- Different types of living things and their needs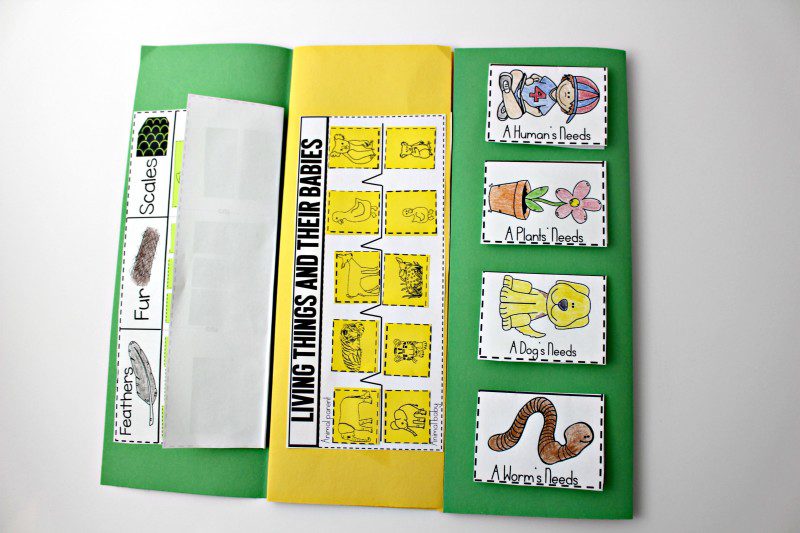 Another favorite is comparing a teddy bear to a real bear!  I save this one for a Friday and let students each bring in a stuffed bear just to add to the fun!  We read a variety of bear books, both fiction and non-fiction.  We distinguish between the two.  Then we begin to compare our teddy bears to real bears!   Find these bear books on amazon here. (afl)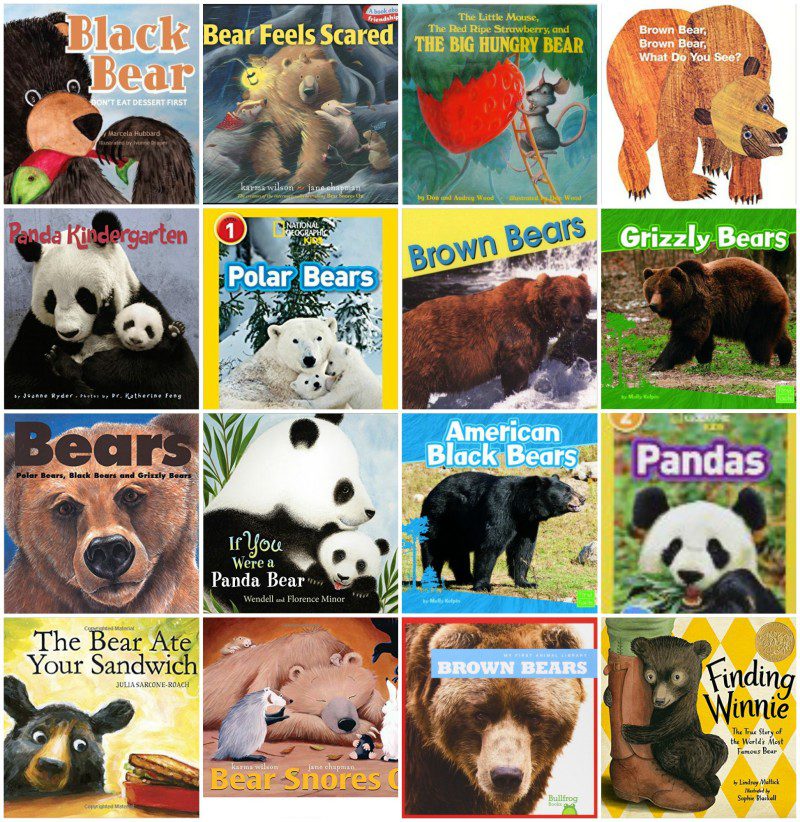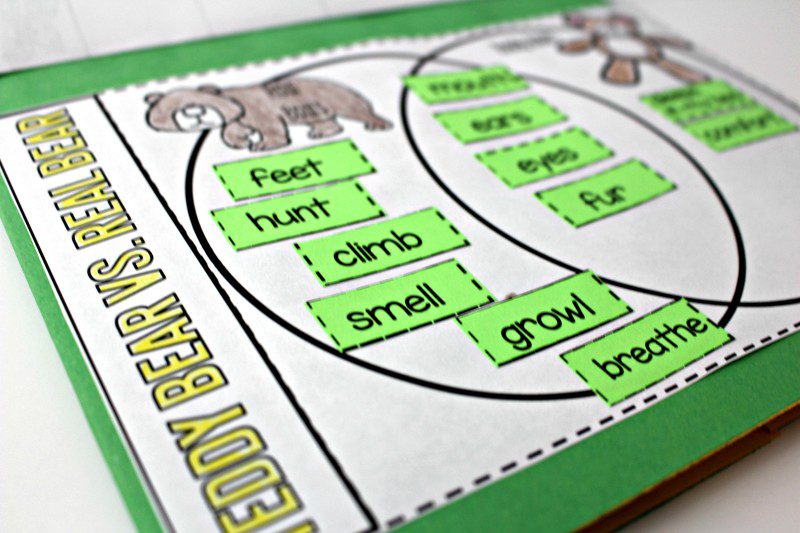 Compare and contrast teddy bears and real bears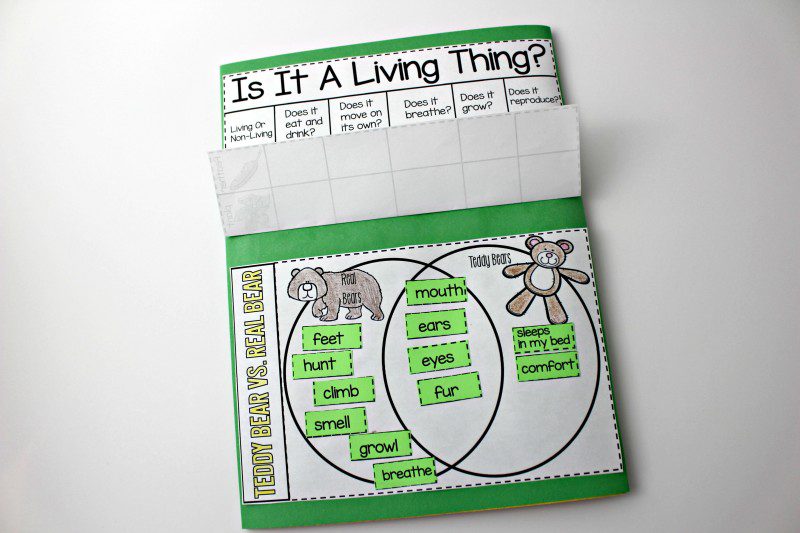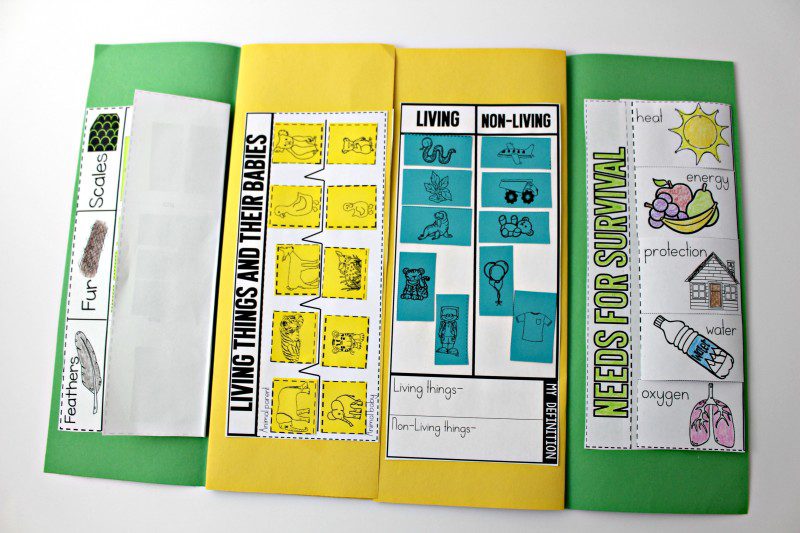 Have your students color the activities or run them on colored paper.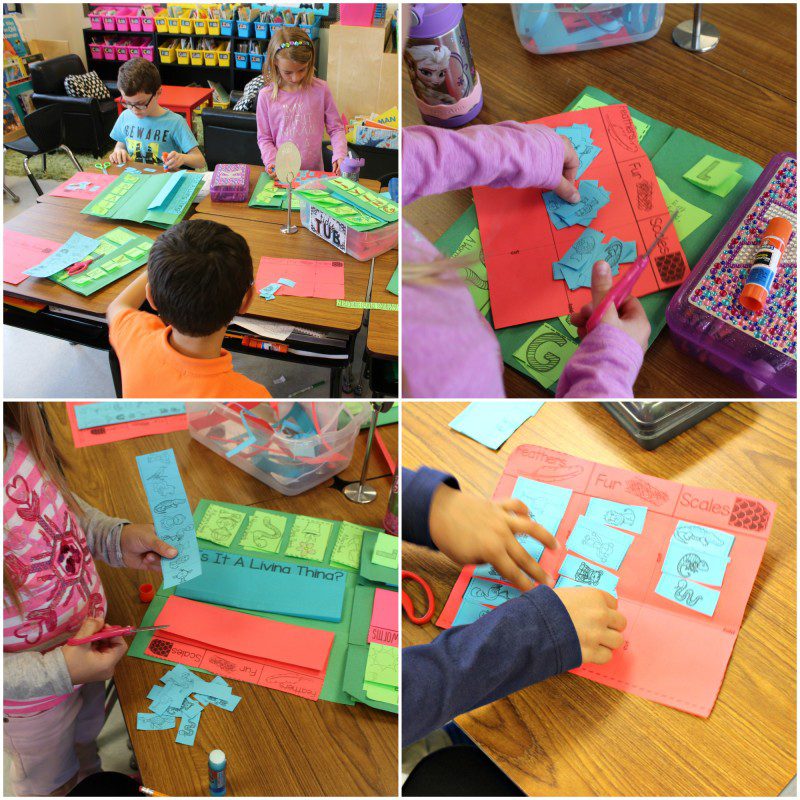 Culminate your studies with writing!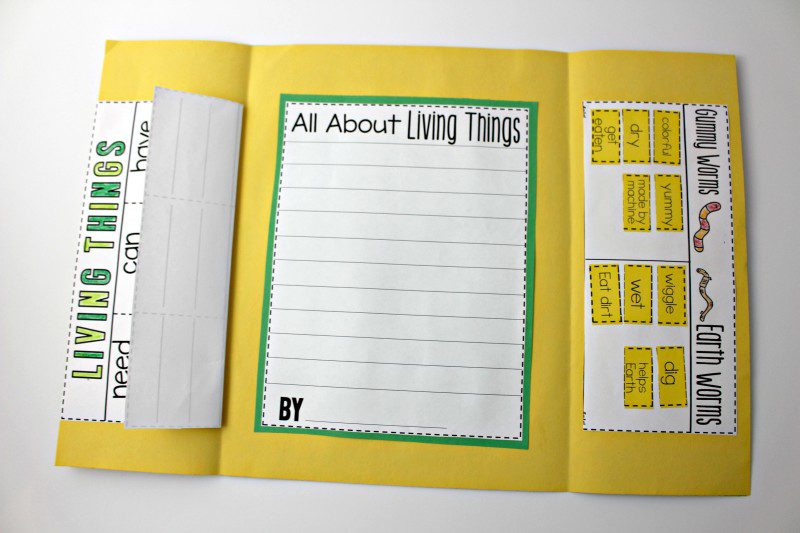 To grab this living and non-living science fun just click here!