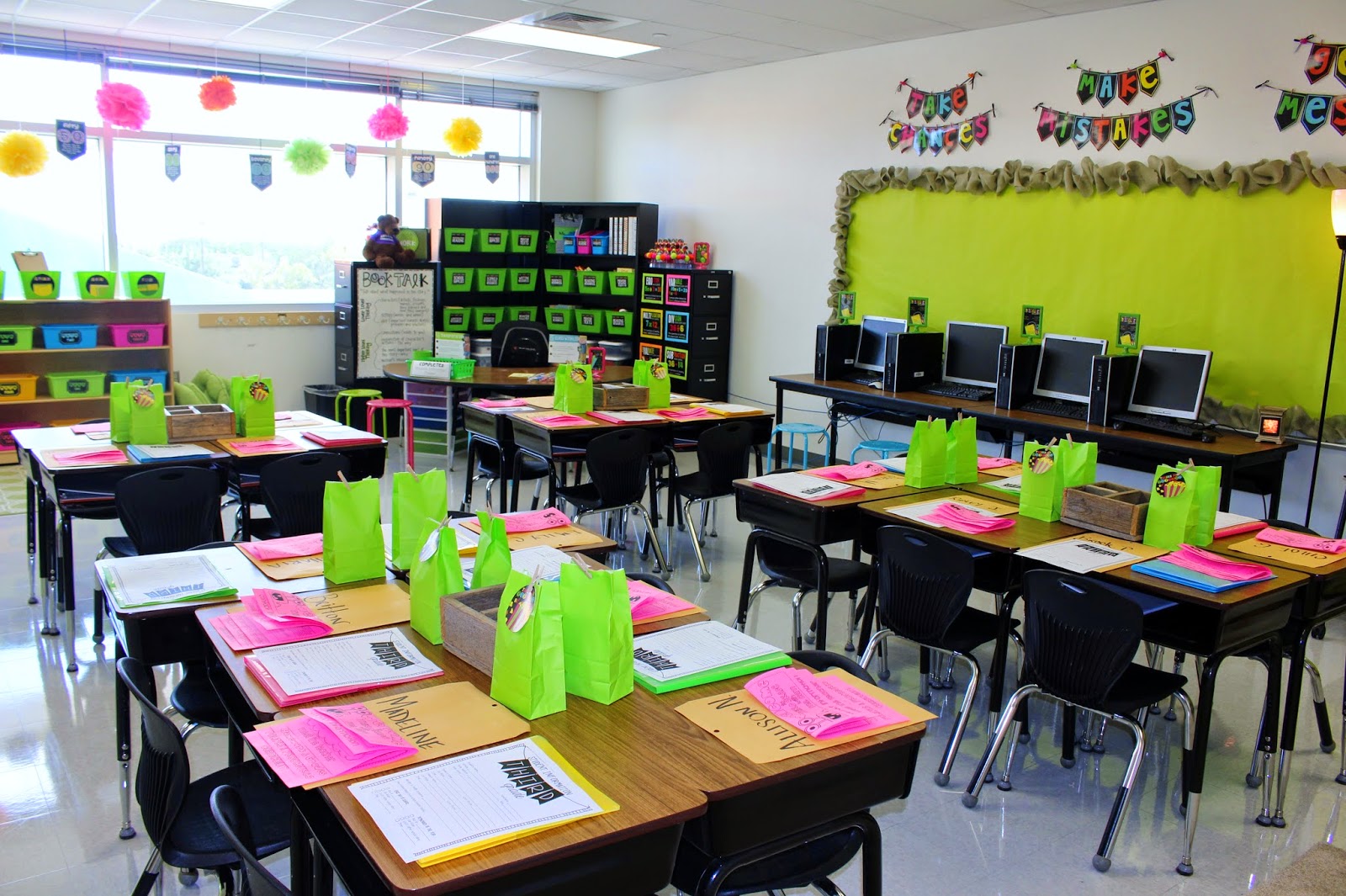 The last time I blogged, I shared some pictures from classrooms in my school. I assure you we could do this every day for a month, and I would still have more to share!
Tonight was our Meet the Teacher Night so before all the fun began I was able to visit a couple more classrooms to share with you!
First up, here is a classroom all set up for Meet the Teacher tonight!
I know these are not top quality pictures I took….I tell you I did not even check my camera settings. I know you know how Meet the Teacher night is…I am lucky I even remembered how to point and click.
One thing you will always see in our rooms is objectives. We post daily objectives for every subject!
Can you handle another SUPER cute classroom?
Clearly I am not utilizing my cabinets to their fullest potential!!! Can you even believe this! I LOVE IT!
We have these great big posters that let parents know which grade level they are visiting. These are as big as I am!
One of the cool things about our campus is that we have flex rooms. They are terrific for grade level activities that extend beyond your own classroom. These light bright gathering areas are located by each grade level cluster of classrooms. This one is located in a central location so it is utilized as an art gallery!
Here come the parents and students for Meet the Teacher Night! Buster the Bobcat is out making kids feel excited about coming back to school!
We have a new theme this year. We enjoyed the superhero theme the last two years and this year have decided on BE THE ONE as our school wide theme.
I have blogged about Meet the teacher before so I am going to spare you the details of tonight since you have been on picture over load! If you want to read a past post about it just click the pictures below!