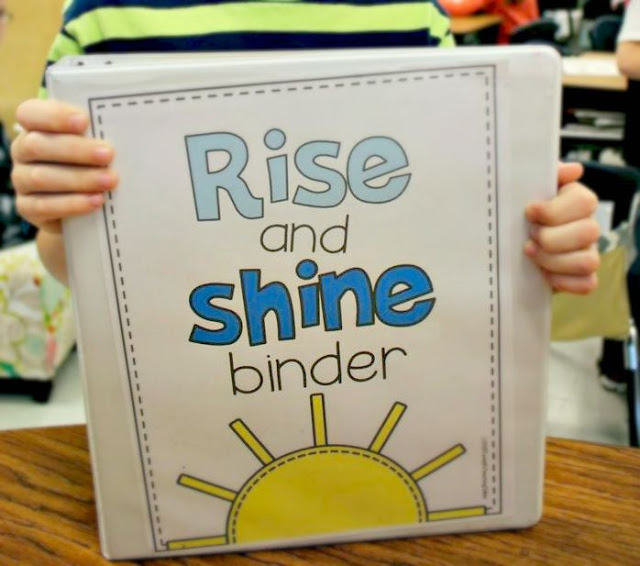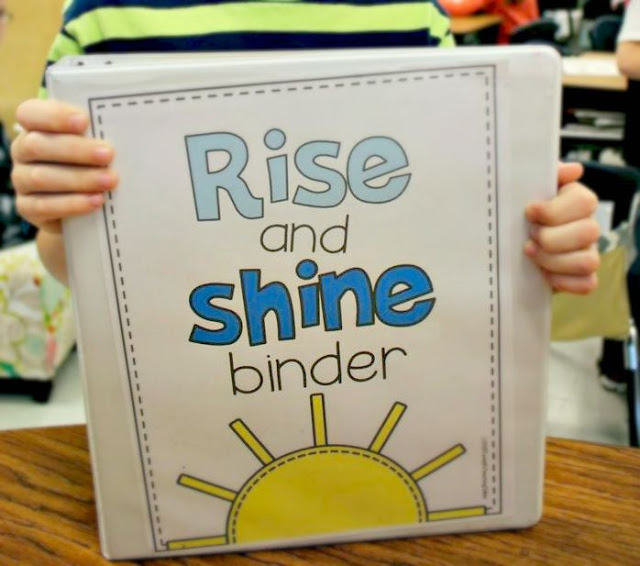 Today is all about the morning routine!  What students do for the first five minutes of the day sets the tone for learning all day long!
As students step over the threshold of your classroom they are being hit with a swarm of internal emotions and questions.
We want to set the tone for learning while also establishing our classroom behavior expectations right at the doorstep, but we also need to ease the anxiety level of our students and let them know that above all, we are glad they have arrived at school, they are cared for, and we want to help them be successful!   It's a big deal.
Choosing a morning routine that can address the revolving door of early morning arrivals and last minute dash ins is crucial!  Having a routine that allows choice, fun, and meaningful content was a constant issue of mine over the years!  Finally I took my morning work, my calendar routine, and some elements of FUN…and created the Rise and Shine Binder.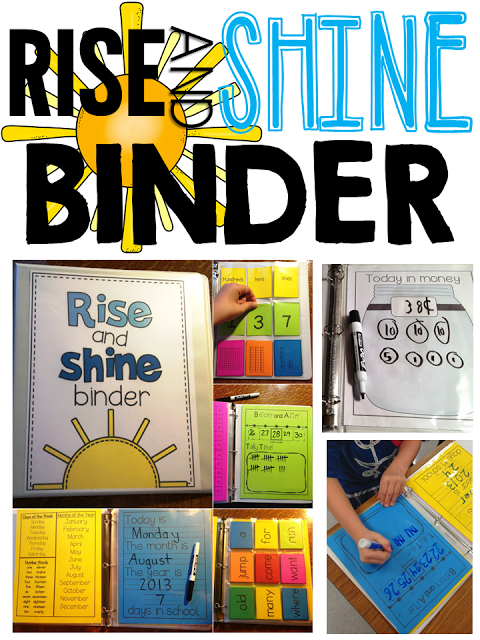 When students arrive they work their way through a series of interactive activities all housed in one special binder in their desks.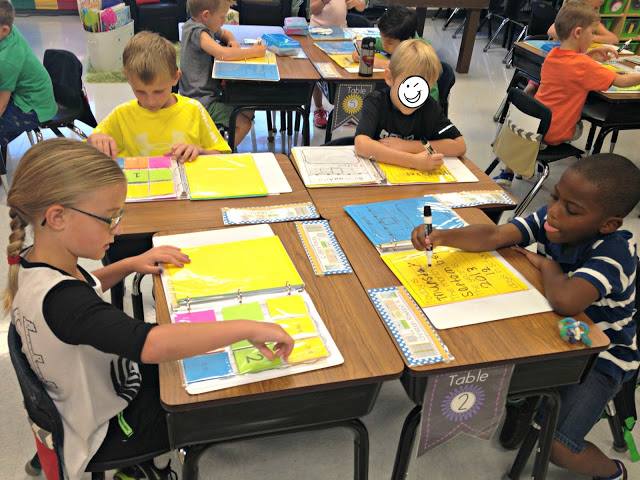 The activities are self-paced and ever changing.  Each day of school presents a new number that students must work with to complete important yet basic math concepts.  Beyond the number of the day, we have sight words, place value, tallies, number formation, and even more.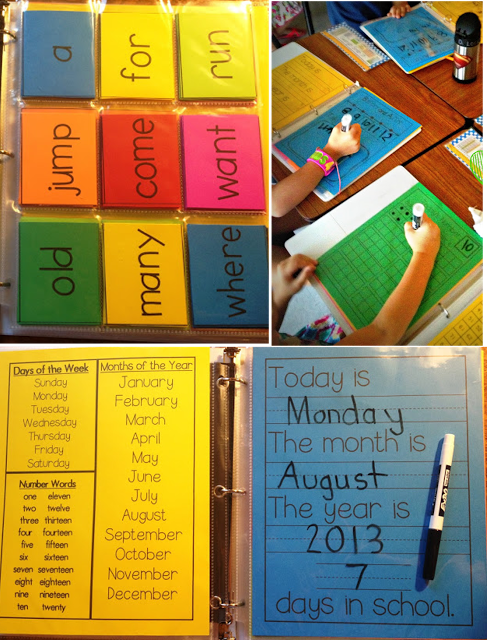 Whether students get to one page or all of them depends on when they arrive to school.  The great part about this is that it will be waiting for them the next day so not to worry if we had a late morning!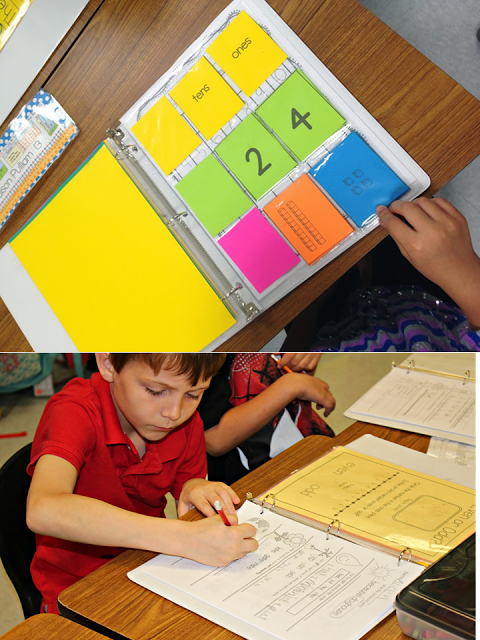 After the write and wipe fun, I also place my daily math and daily language sets inside the rise and shine binder.  This allows for daily practice on important skills that require numerous repetitions!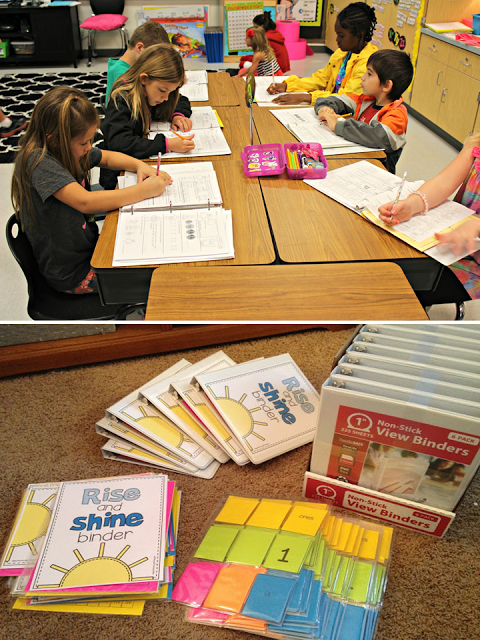 Set up of the binders is time consuming, but once the binders are created, they will make the morning routine so much easier!  My binders are going on year three! To read more about rise and shine binders you can click the rise and shine label on the right hand side of the blog!
For Christmas in July all my morning work packets and my rise and shine binder are on sale for one day.  You can click the pictures to take a look!
Daily Language Bundle           Rise and Shine Binder             Daily Math Bundle
To see how we run our morning meeting click on the picture below!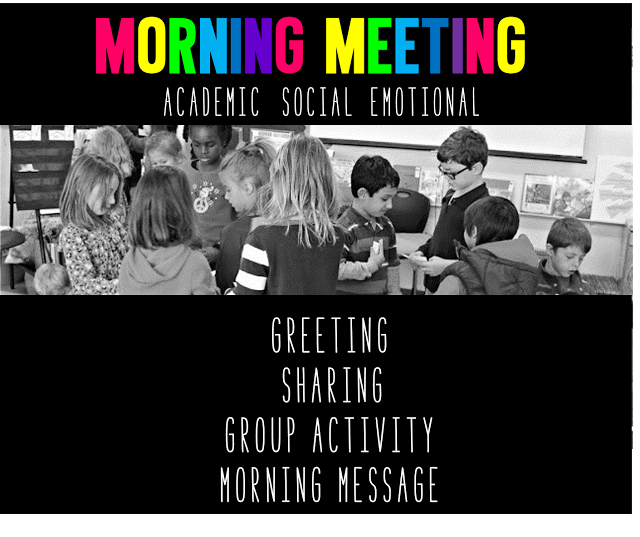 See you tomorrow with a post about writing!