The Rise and Shine Binder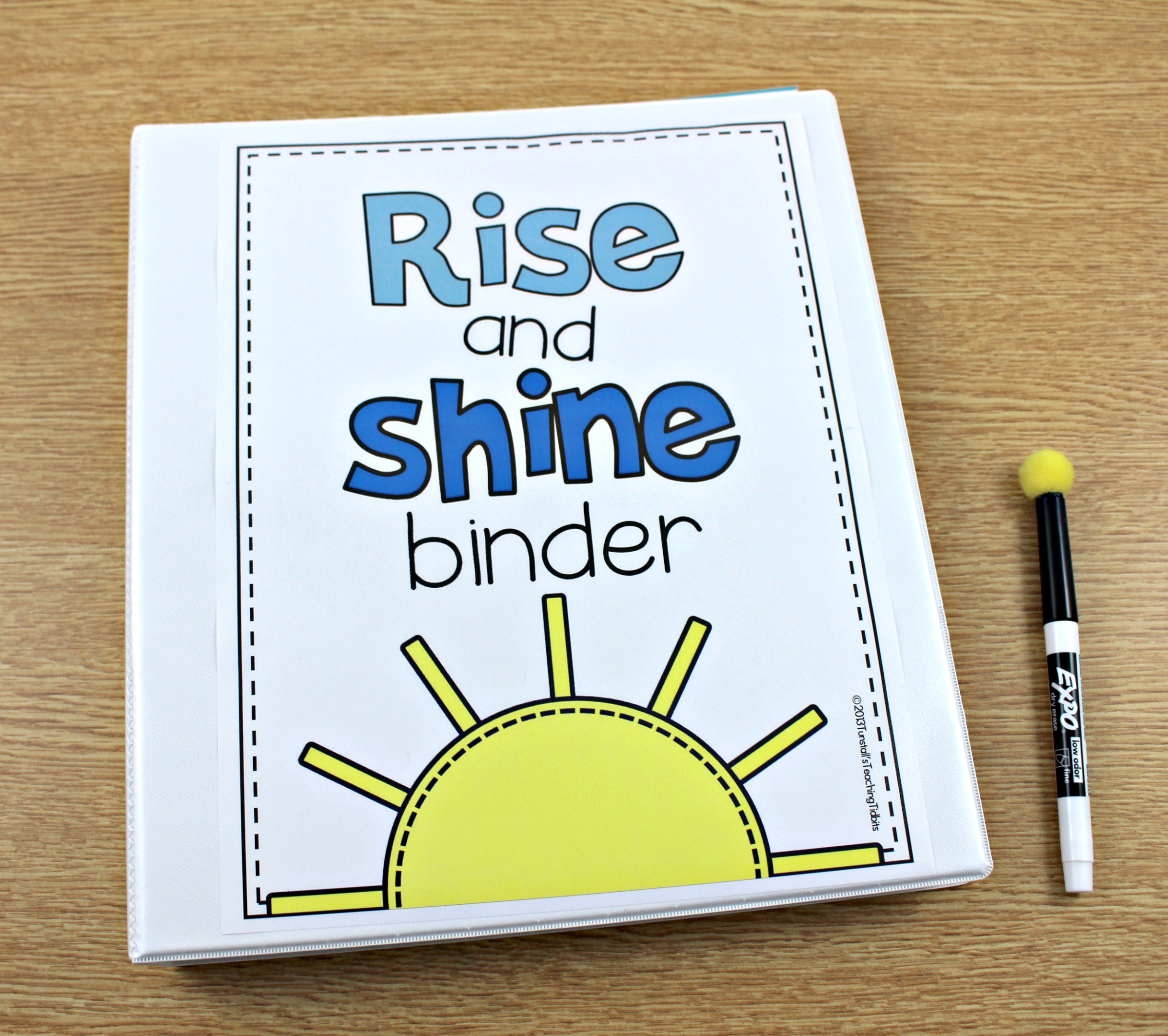 The rise and shine binder has been completely updated.  It's release was 2013 so it was time for some TLC for sure!  This binder has served as an engaging and calming academic tool.  No more running to the copier with morning work.  The rise and shine binder turns chaos to calm.  If you feel like your mornings are unorganized or frustrating, this just might be what you need!
The Rise and Shine Binder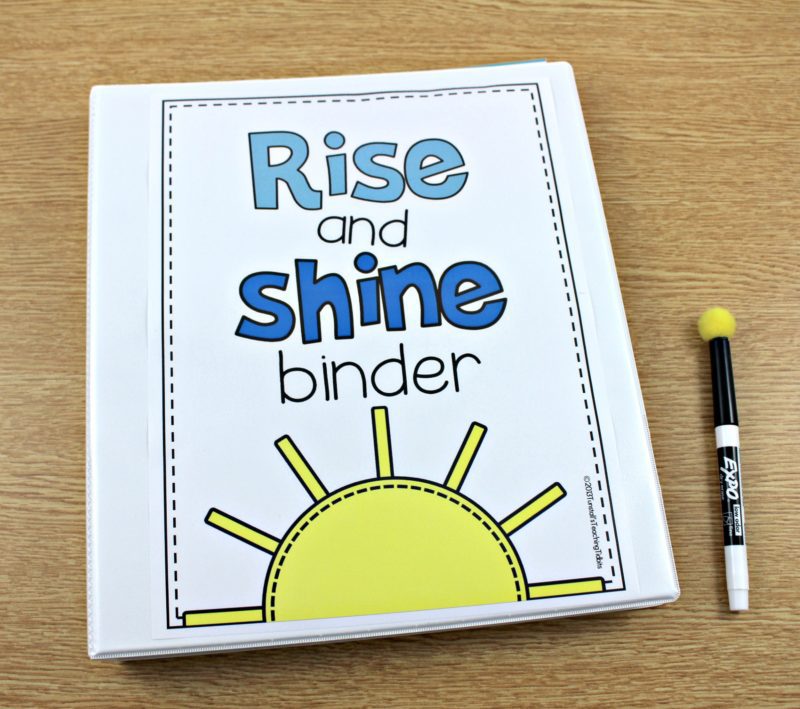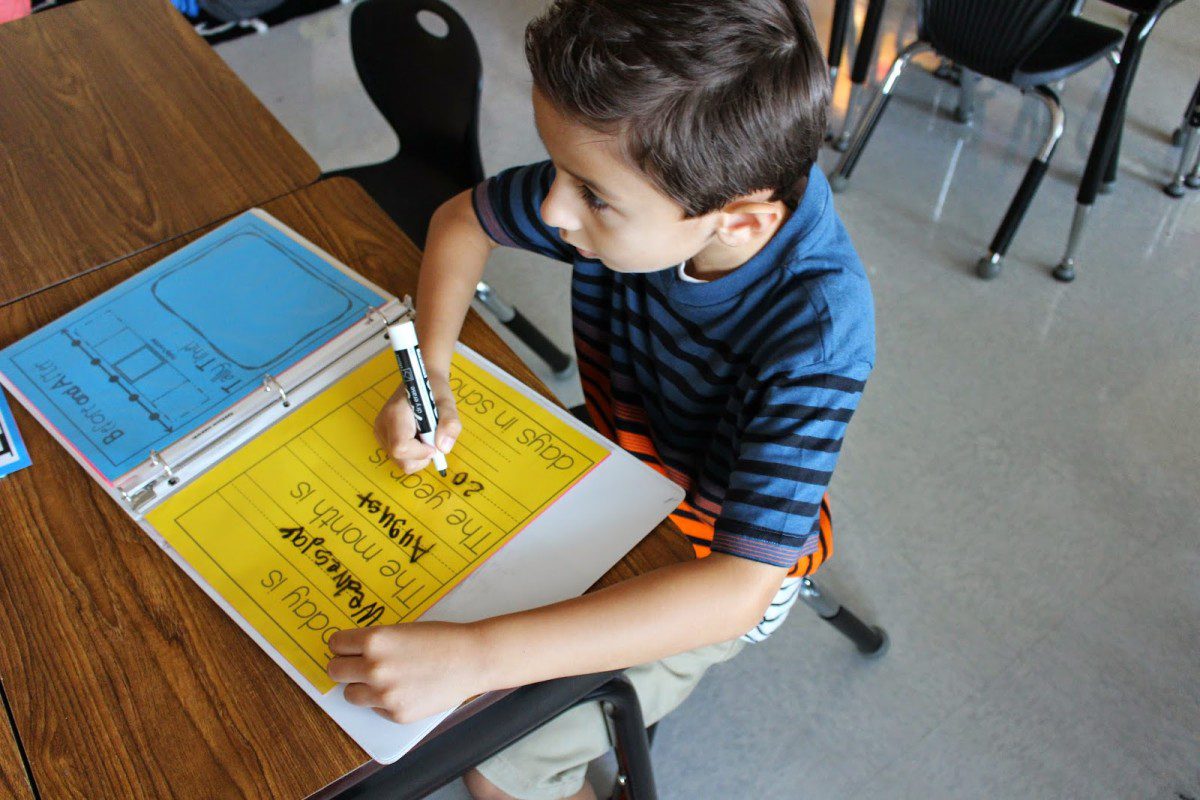 The rise and shine binder serves a few purposes. First,  it provides self-paced write on wipe off activities based on a number of the day and a word of the day.  These can be customized to your age level and grade level of learners.
In first grade, I used the number of days in school which changed each day in a nice systematic way.  This was great because we looked forward to big numbers and it encouraged our math number talks!  We also learned 3-5 sight words per week so the word of the day would come from this list.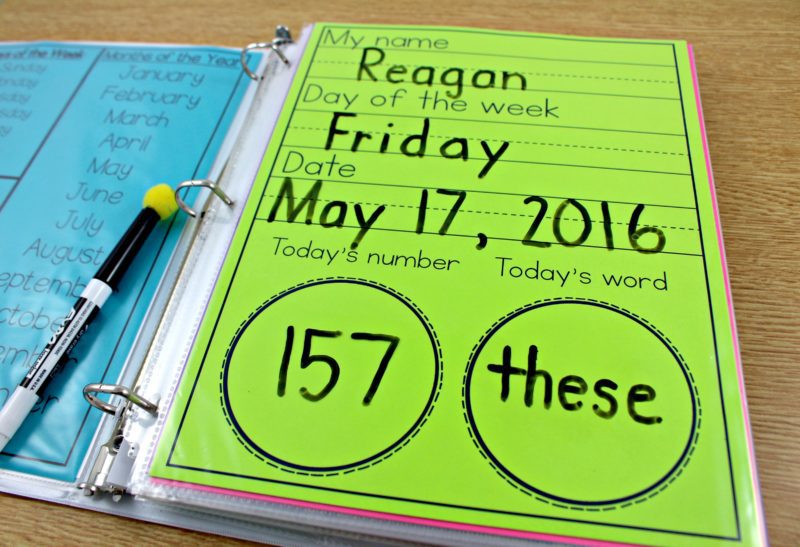 With the newly updated rise and shine, you can get different templates for this first page.  Some have name writing practice, some do not.  Some have word of the day and some do not.  The best part is that you can edit your own!  Make it just how you want it!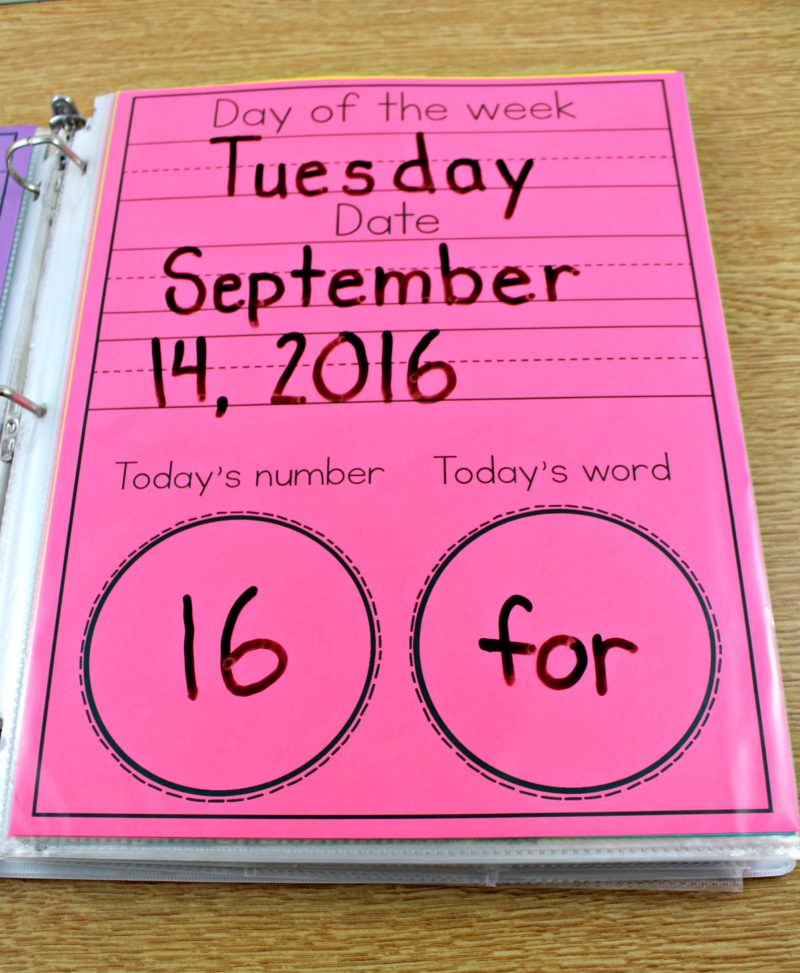 If you have younger students, but want to try the rise and shine, there are simple templates available for you!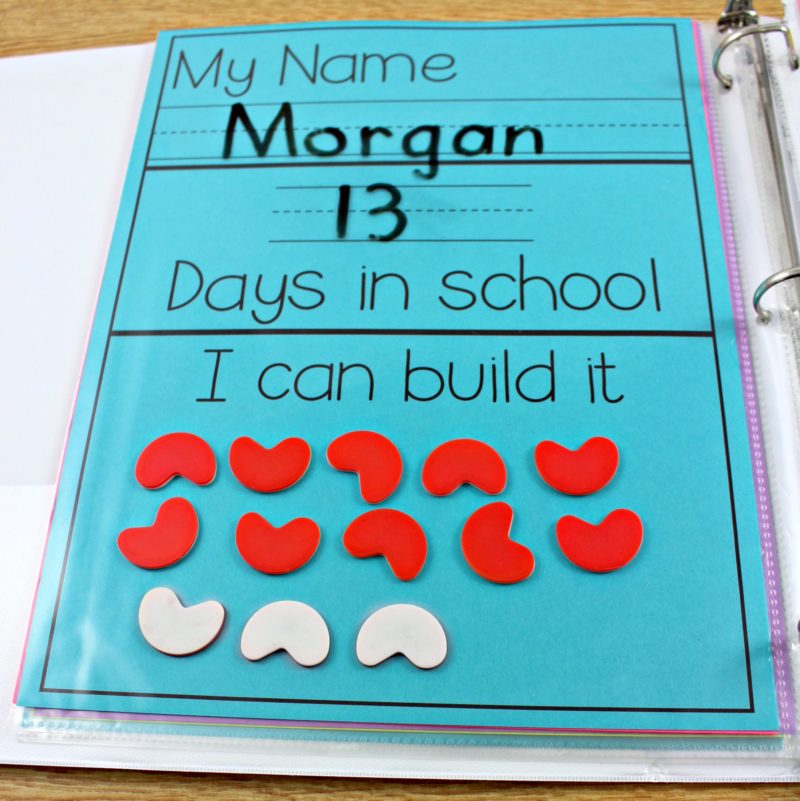 We use skinny black expo markers with poms glue-gunned to the tip.  Another easy solution for erasing is to buy a large pack of boys black ankle socks to use as erasers.  The black hides the dirt and the sock makes a great place to store the marker.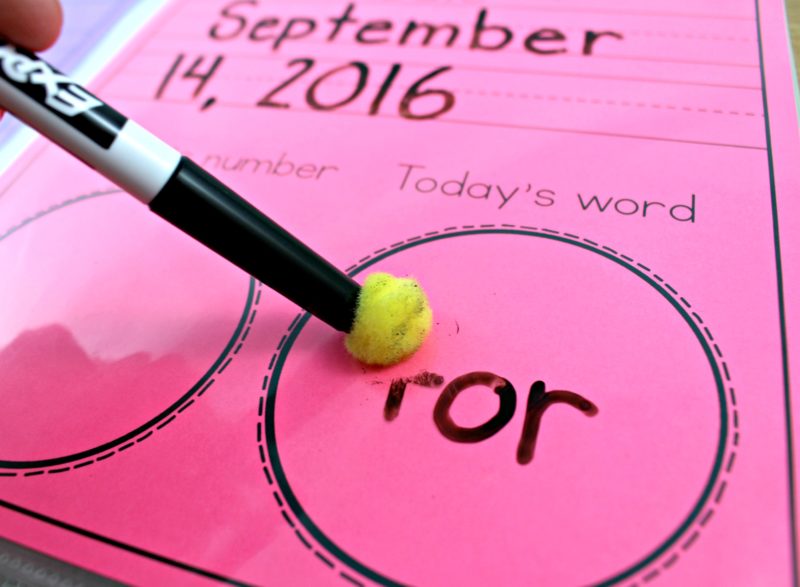 The Activities
All of the tried and true activities are still in the binder, but they have all gotten a nice little face-lift!  After using the rise and shine binder for 3 years, I knew some small changes that I wanted to make! I also had a list of new activities that I wanted to add!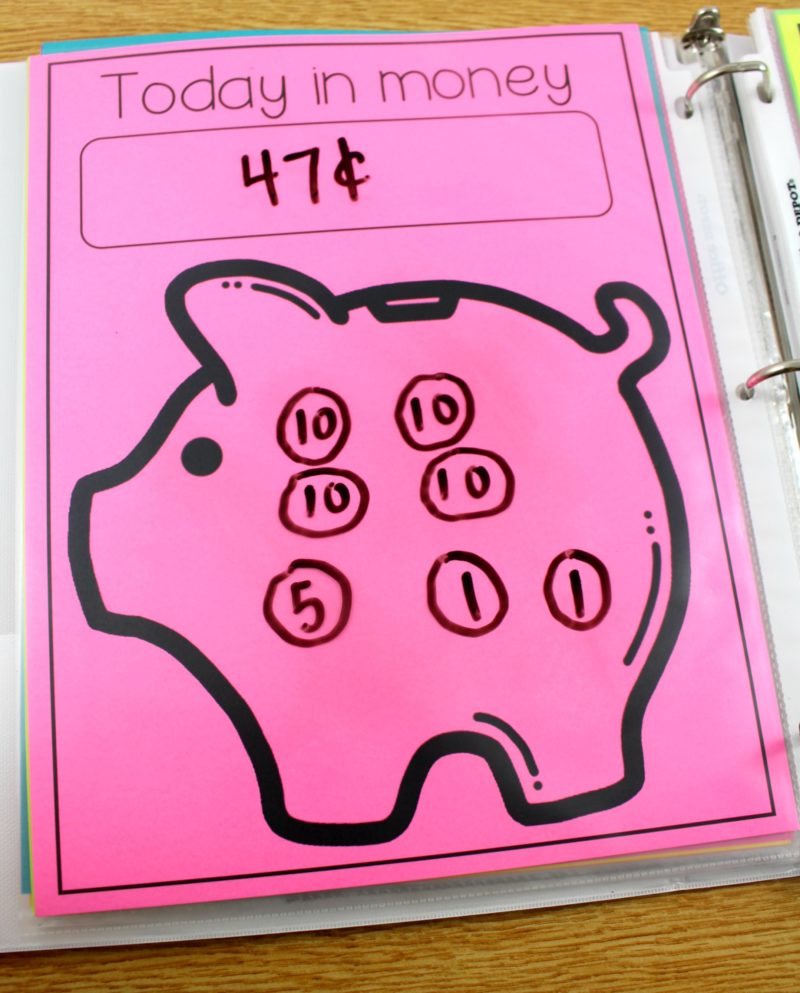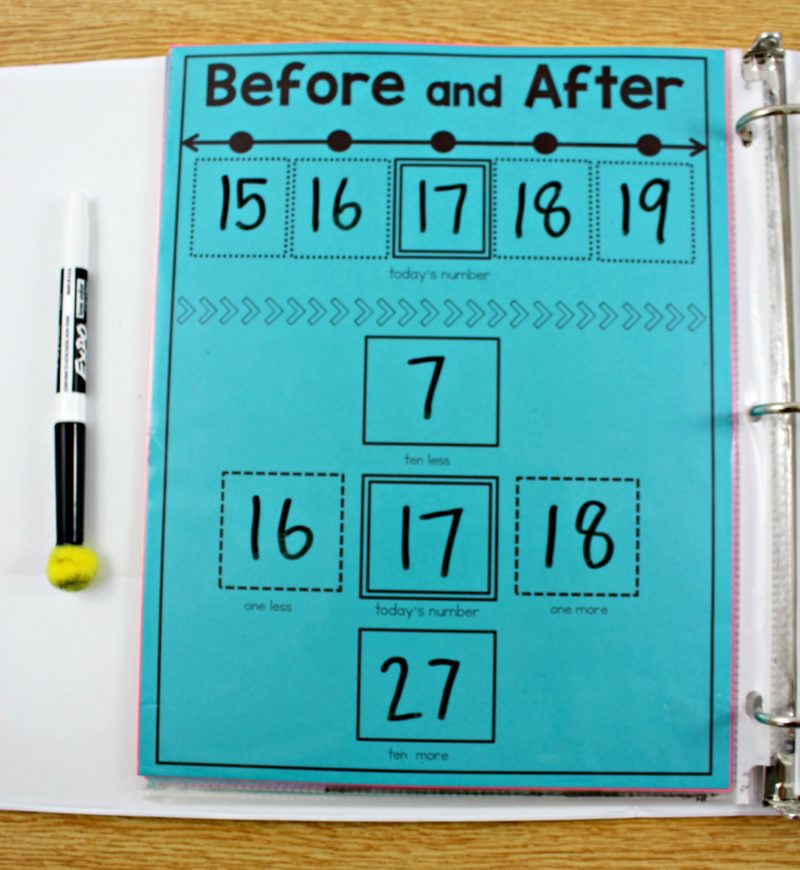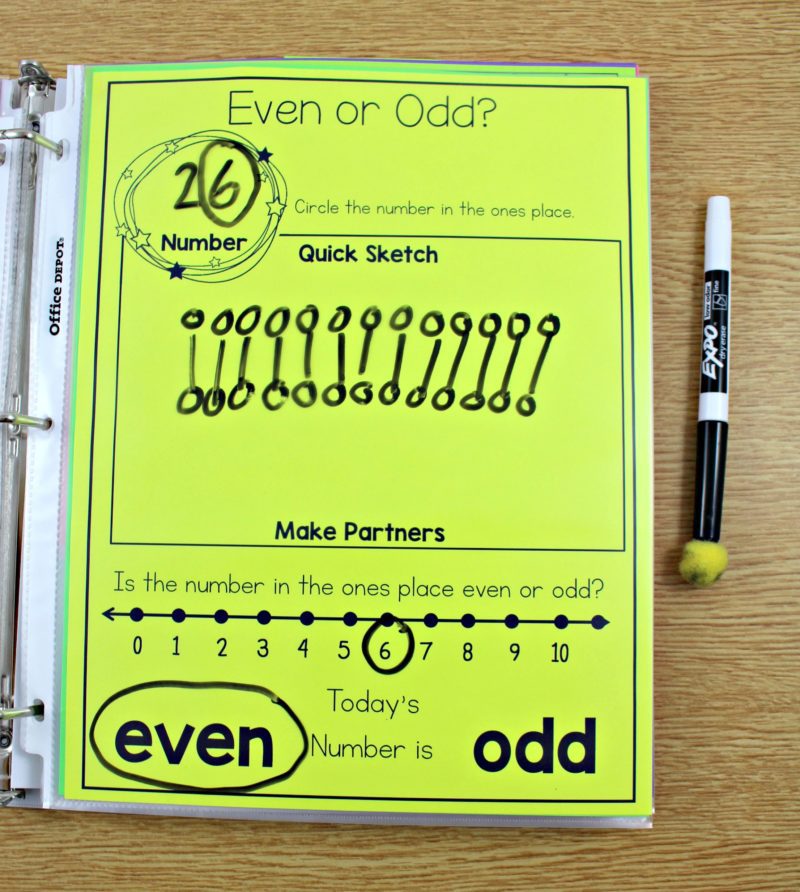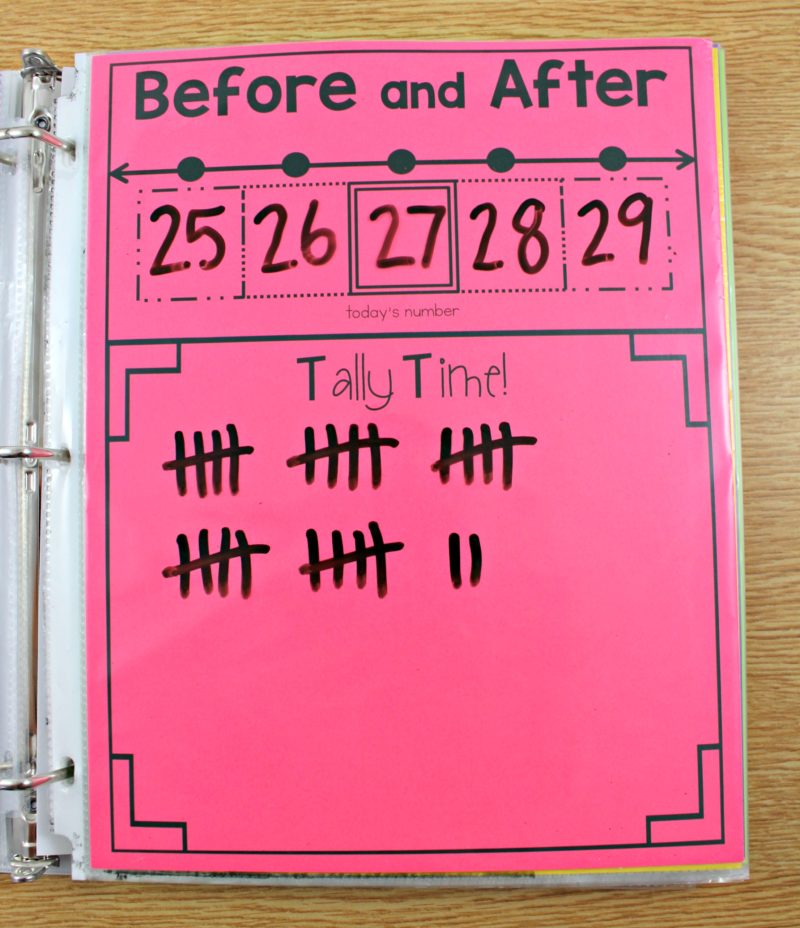 I like to prep all of the activities and place the more difficult ones behind the easy ones.  When my class is ready we "retire" a page and slide it behind the new more difficult page!  This is a BIG DEAL!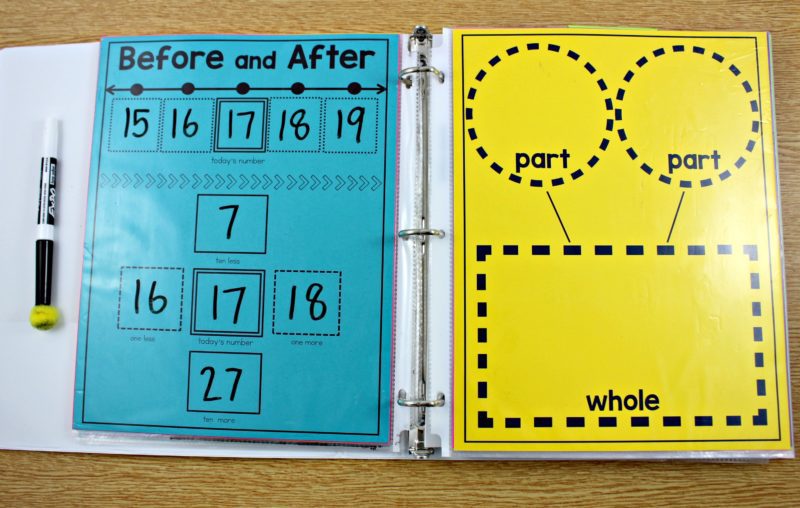 I wanted to differentiate for students that were ready to take number concepts further.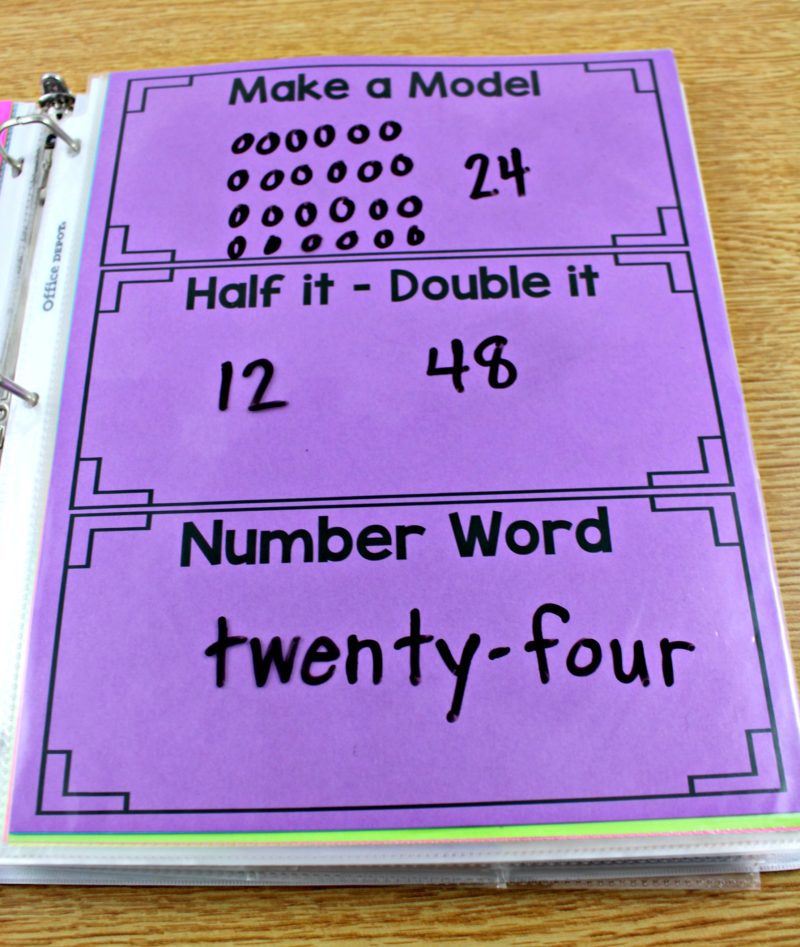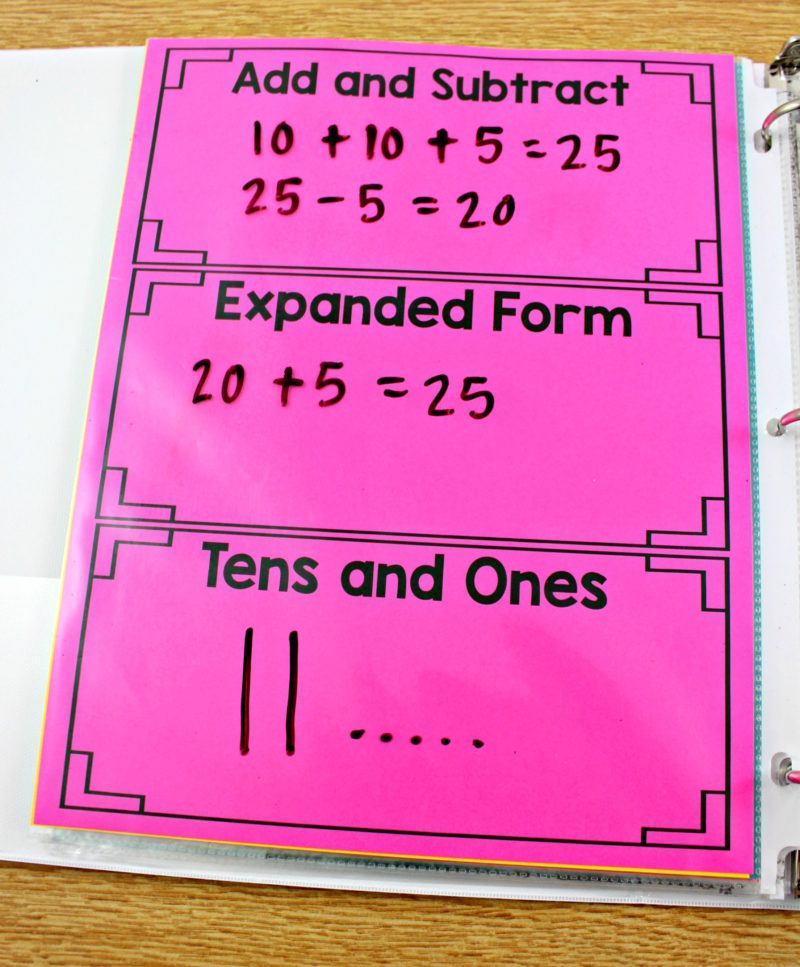 Over the last three years, I have received a lot of questions about how to do the activities.  I wanted to show this picture below to let you know that you can do anything with these pages!  Just think of them as a springboard for learning!  Set the expectation with your students.  Many teachers like incorporating coins, and manipulatives.  It's up to you.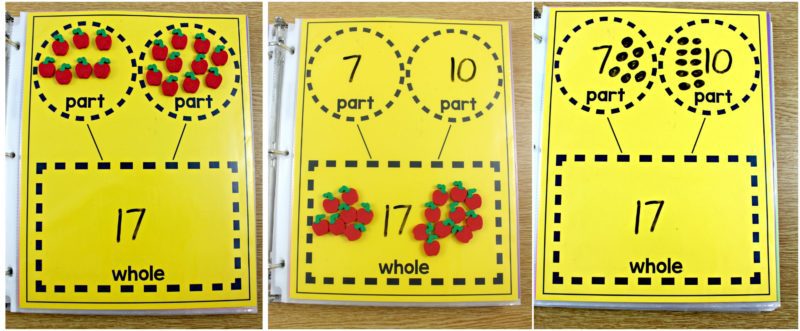 Word of the Day
Word of the day is a new update to the rise and shine binder.  Whether you want to focus on one word for a few days or take on a new word each day, there are many different templates for students to try!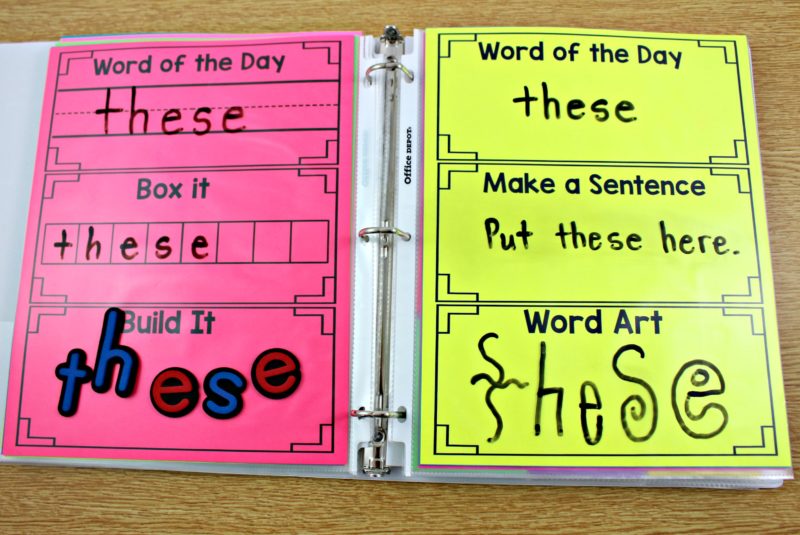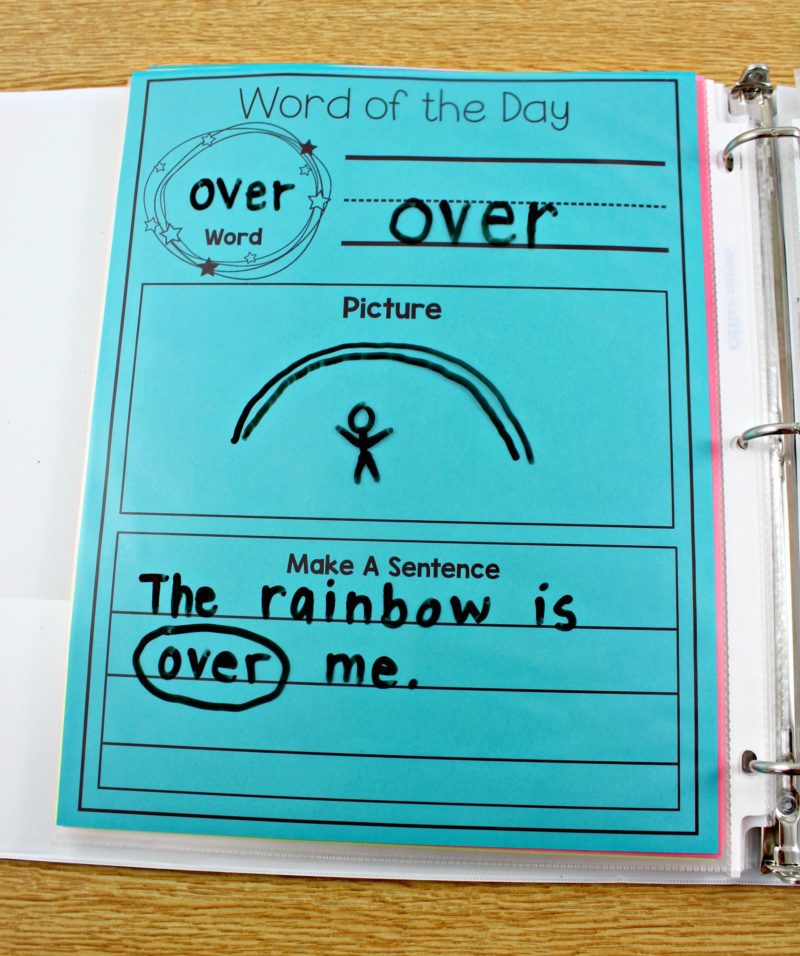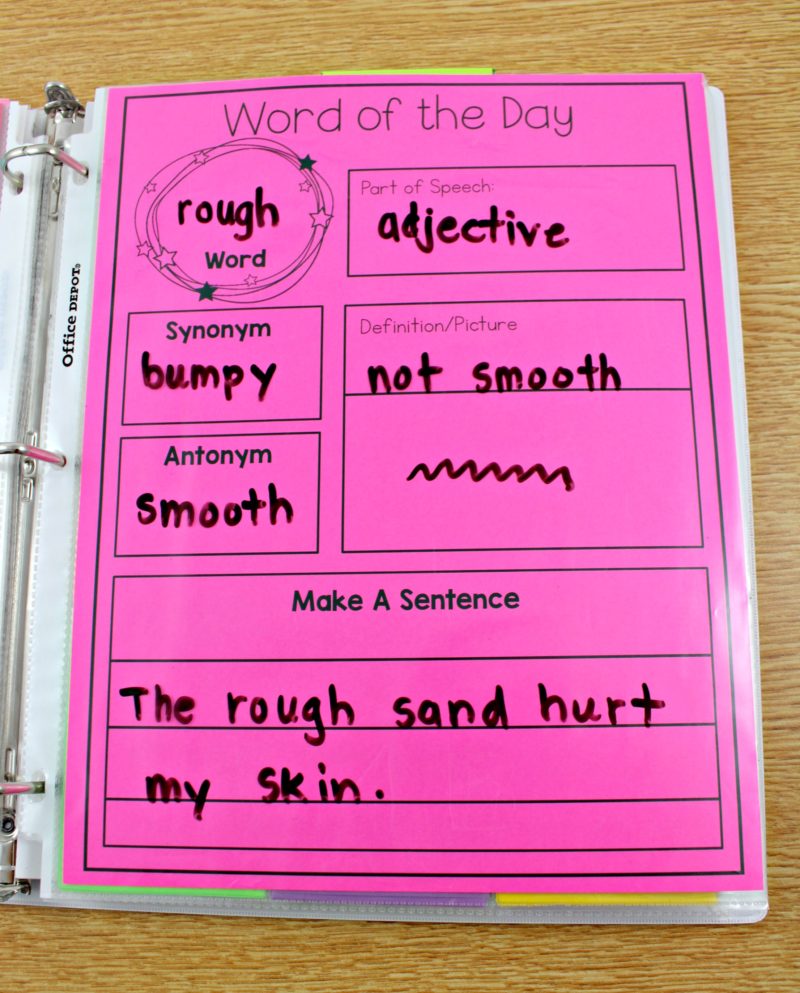 The number of the day place value cards got a big update.  They now go up to 100 thousands!  If you don't need it, you can stick with ones tens and hundreds.  Boy is this an exciting page on the 100th day!  Students love to change out the numbers to match.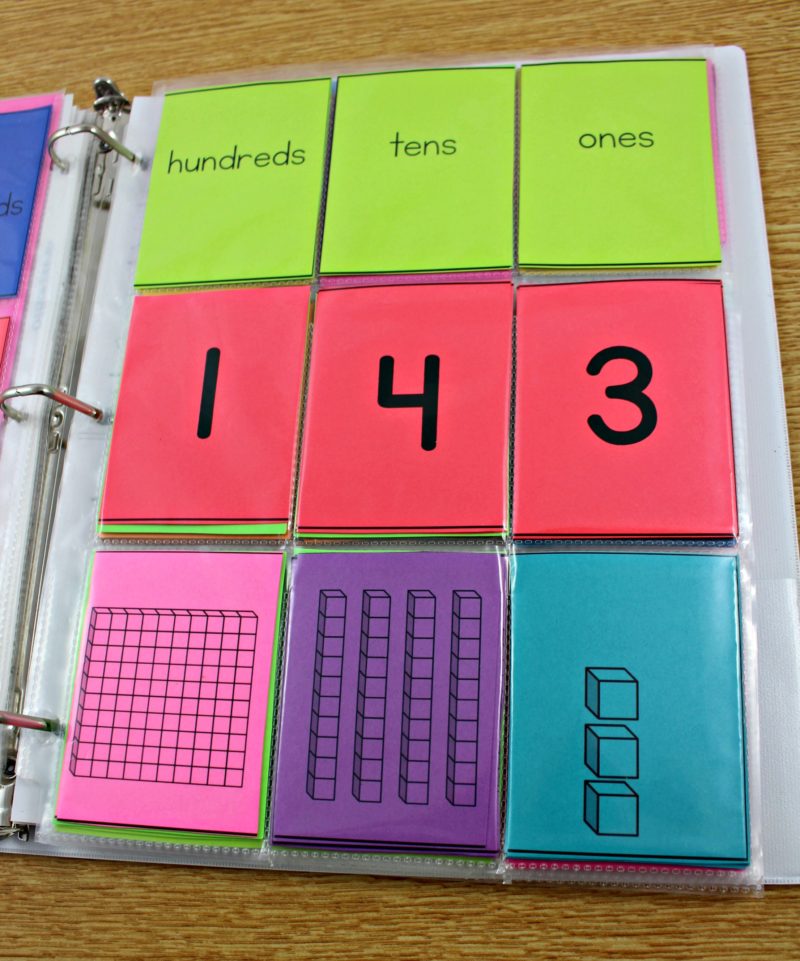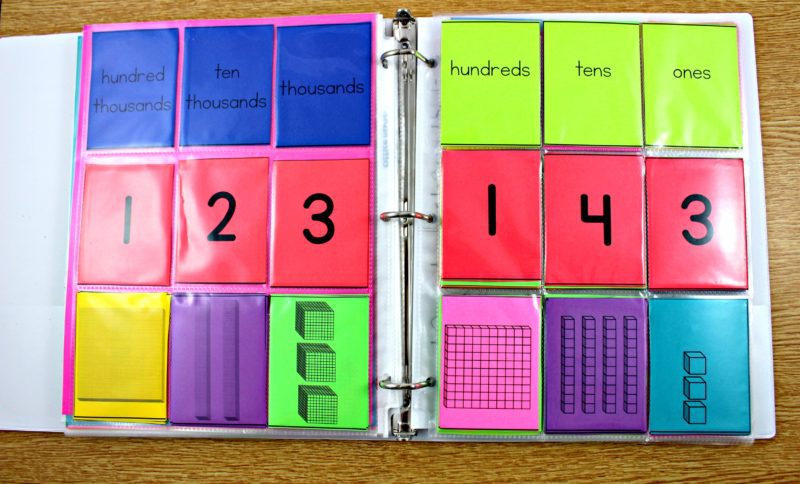 For students that finish early, there are some different sets of cards.  Students can play concentration to find matches.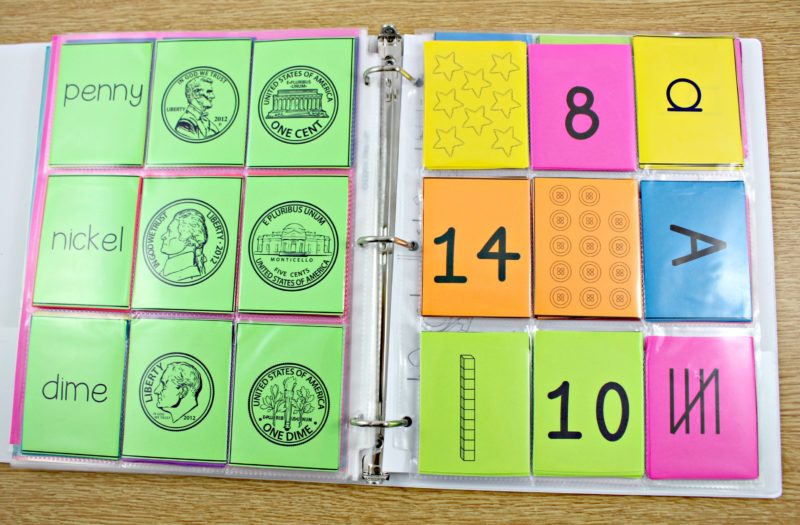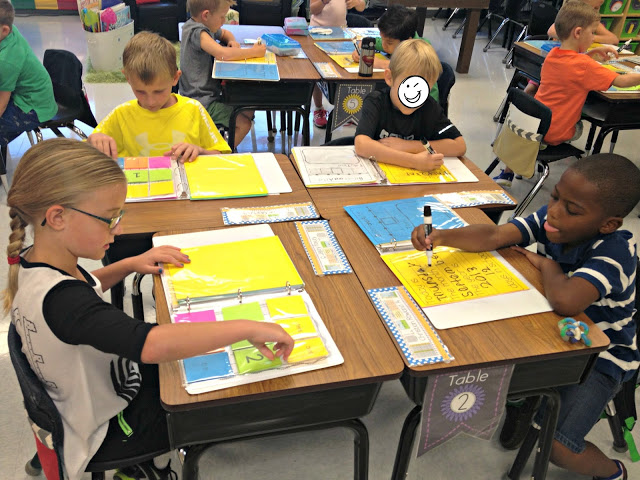 Want to review spelling words or do a making words activity?  No need to pass out letters!  They are already in the binder ready to go!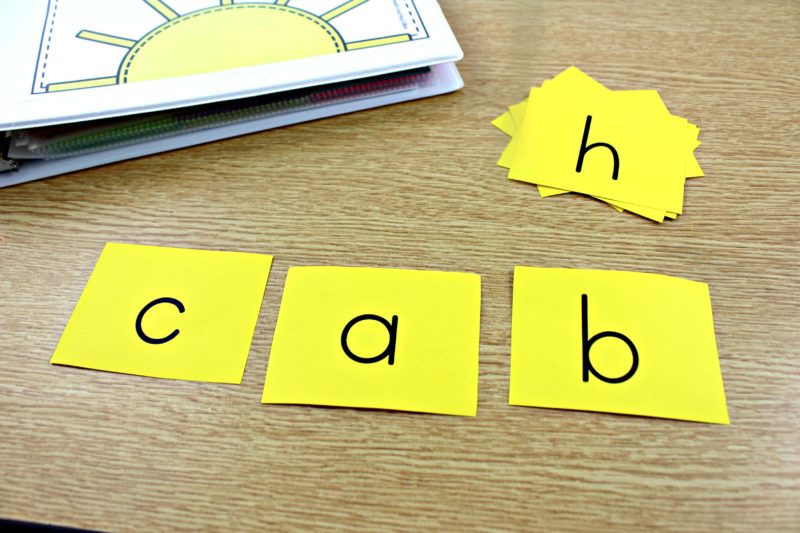 I love keeping our sight words in the binder in sets of ten.  Students can master each group and keep them in the binder for safe keeping.  These are editable so you can use any words that you want to target for your class!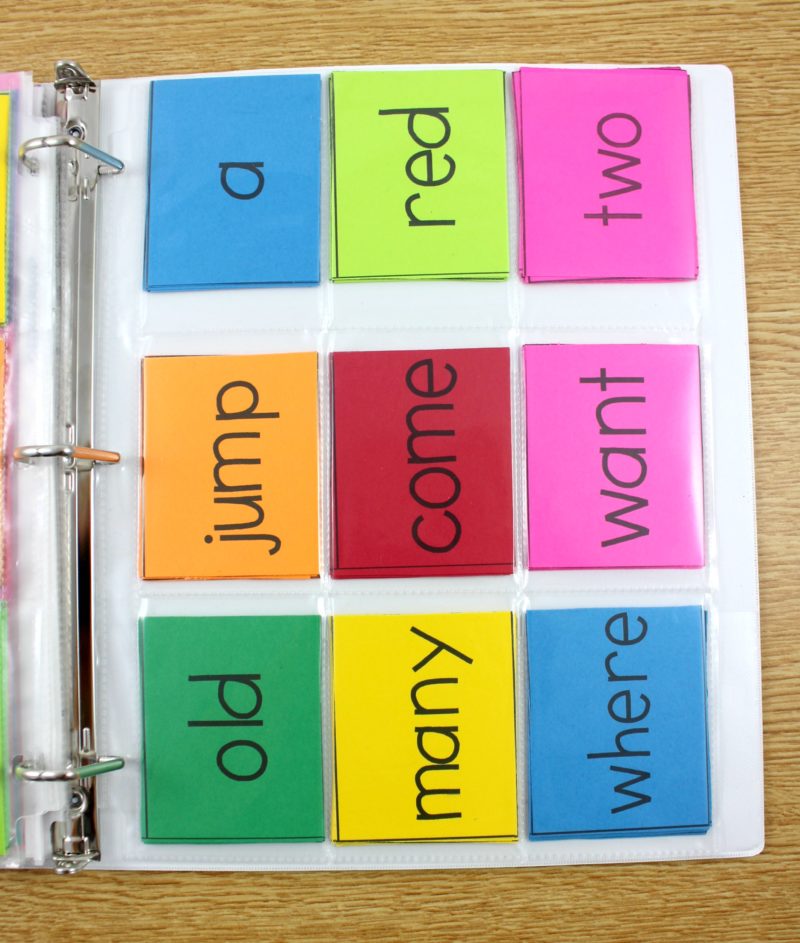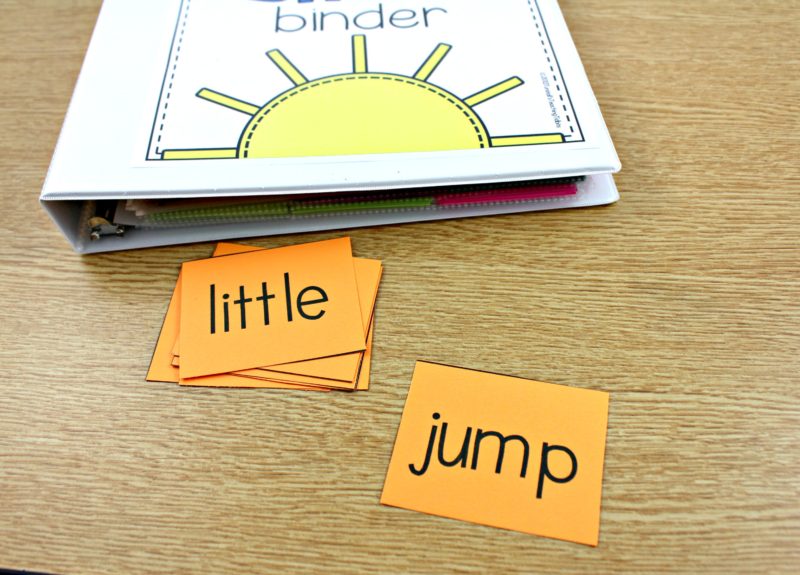 For fast finishers and students that crave paper pencil activities, I did add a section in the back of daily math and daily language.  I would run a month set at a time for those students and add it to their binders.   I also hired a 5th grader (for free) to come down to our room during the morning trickle in time.  His job was to walk around and help students that were stuck as well as look over answers for students that were finished and ready to erase.  I gave him smelly markers and stickers and he was the most popular kid in class every morning.   If you are interested in these sets of math and language you can find them here and here.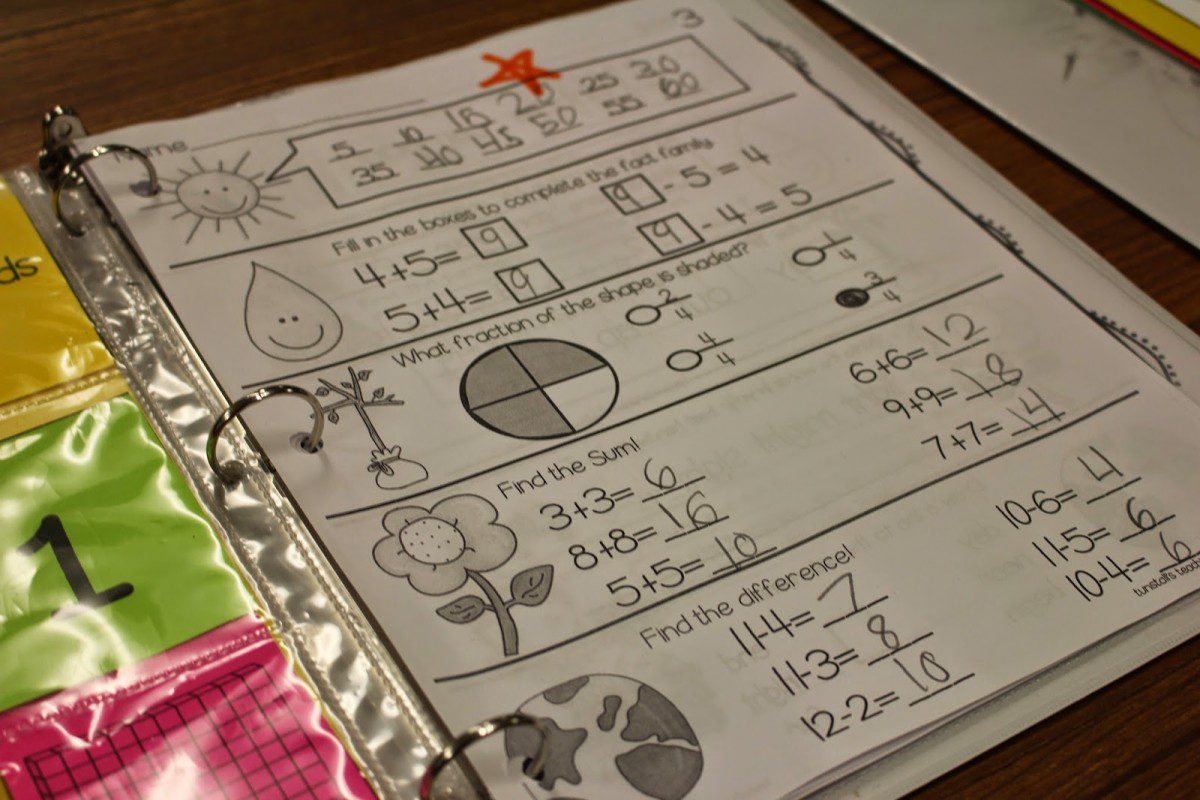 Directions for Set Up
Although the binder can be used in many different ways for many different learners, there are some tips and tricks that I want to share!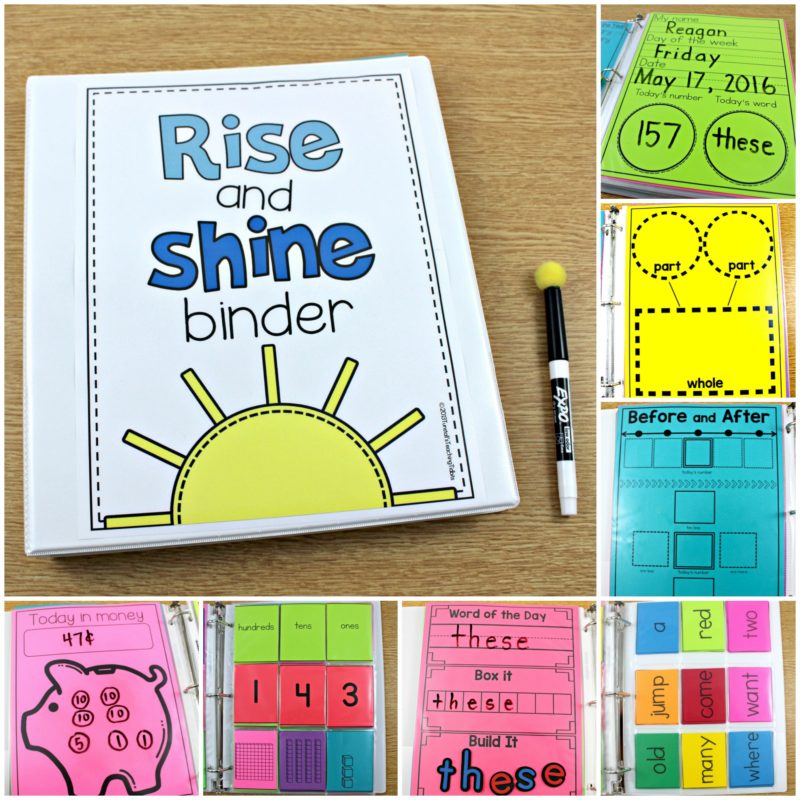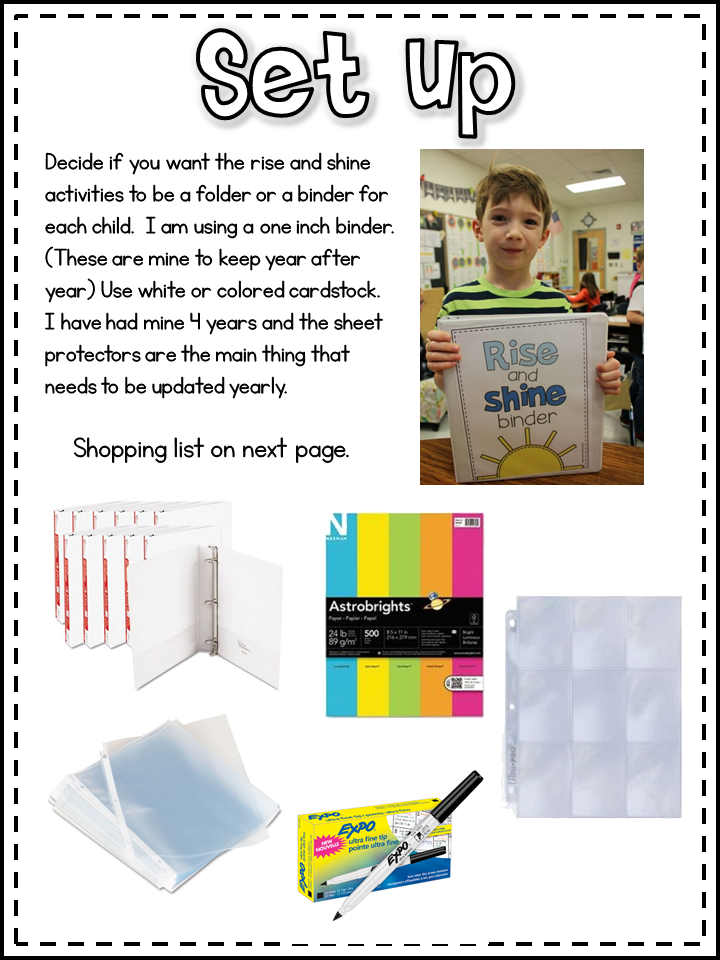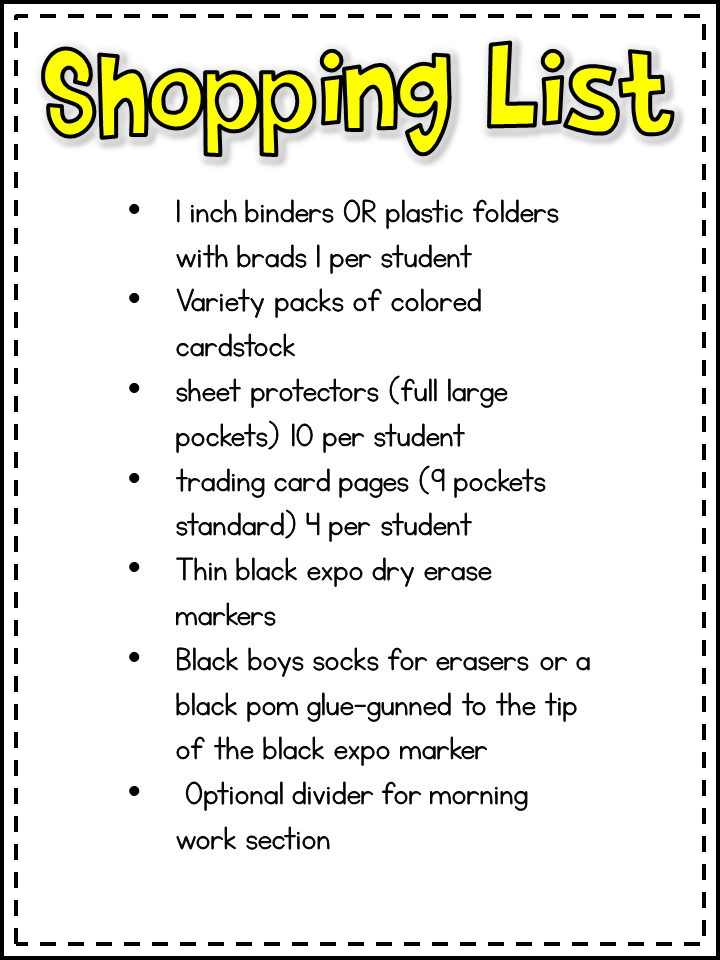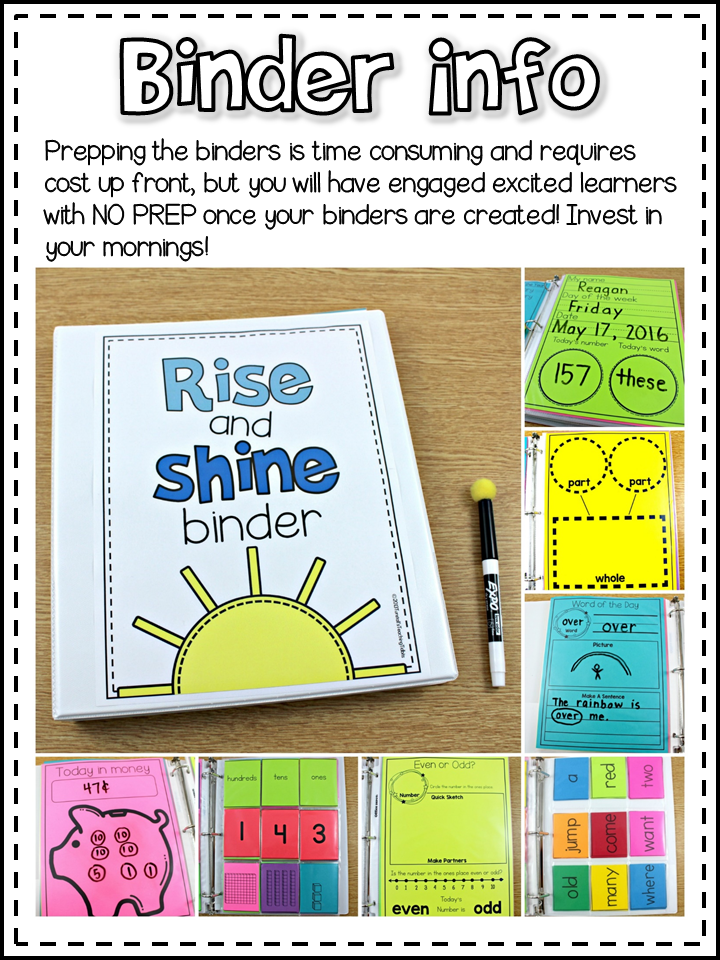 Be sure to get your updated rise and shine binder!  if you have prepped your binders, just add a couple fun new activities here and there to enhance them!  if you are just starting out, I hope this has been helpful!