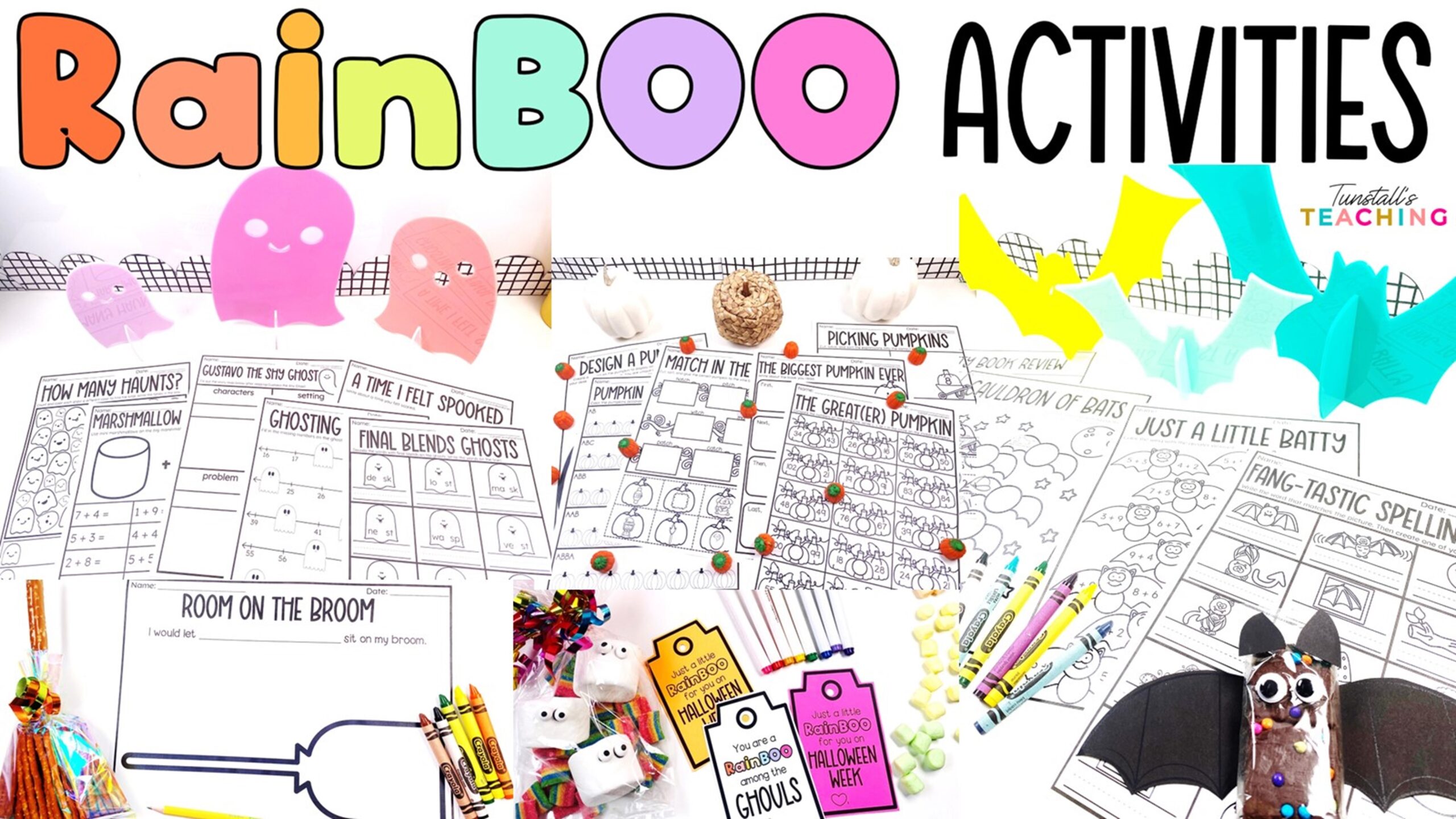 Infuse some spooky (but sweet) fun into your October lineup with our RainBOO Printables. Our 30 Halloween printables provide multi-subject practice with some fang-tastic themes.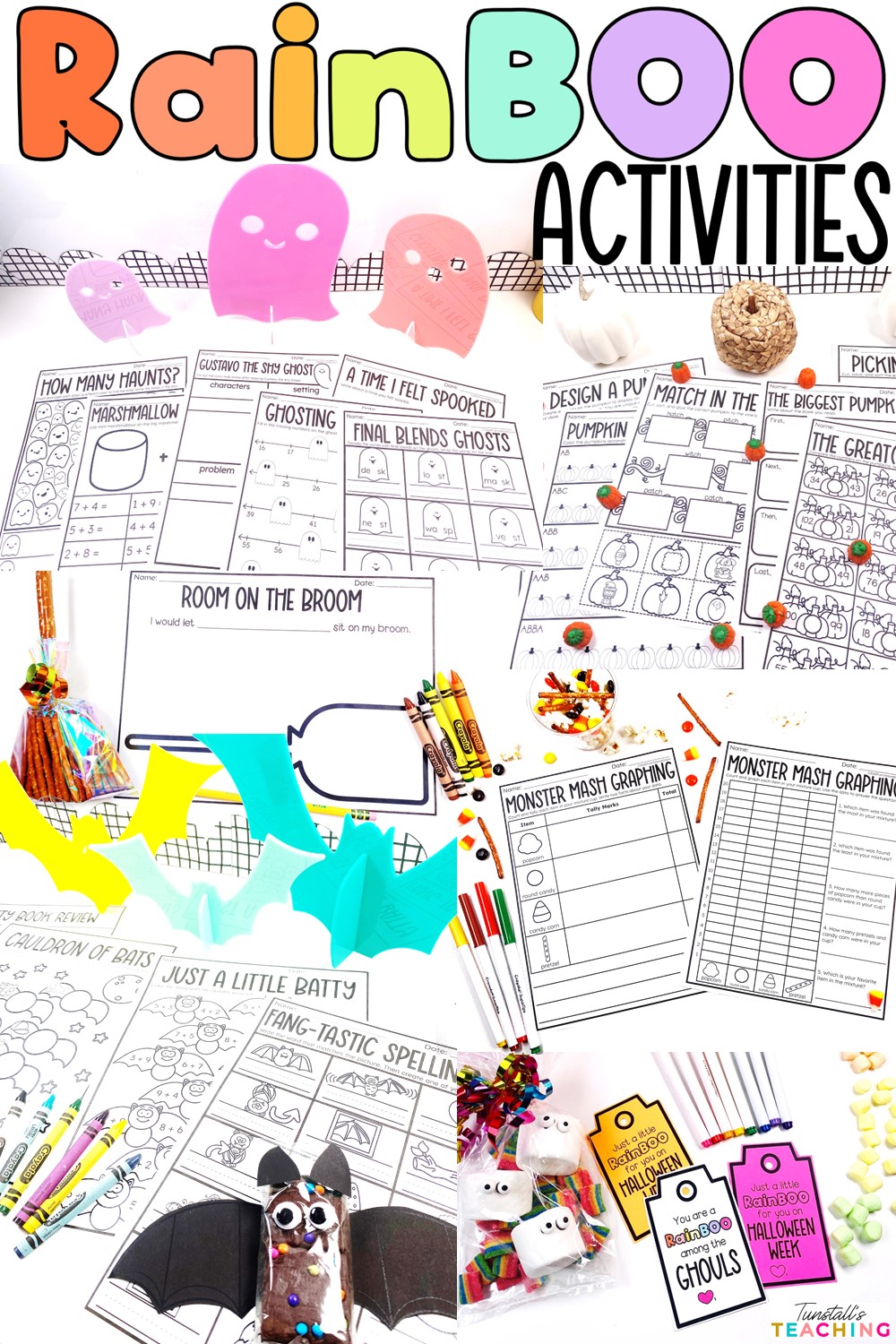 30 Halloween Printables
Together with five haunting themes, we have shared spooktacular skill pages, writing prompts, read alouds and more. One of the benefits of teaching first grade, is the thrill and magic of seasons and holidays is palpable. We know we can use this to inspire students to take on new learning.
Going Batty
First up, let's turn the place upside down with bats!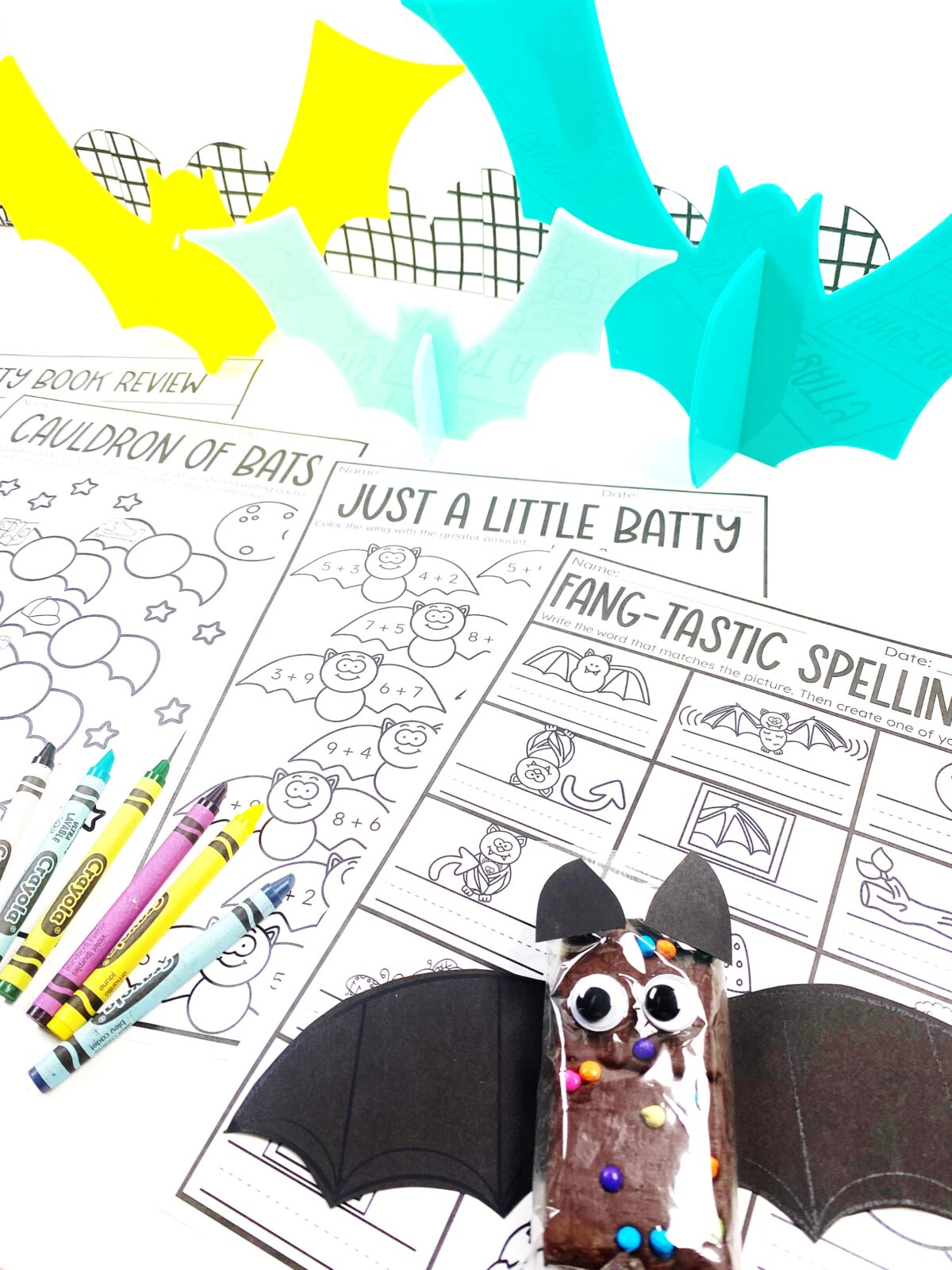 If you've been here awhile, you know how much we love the study of bats in our learning. Now we've added even more to our colony of curriculum with these fun ideas.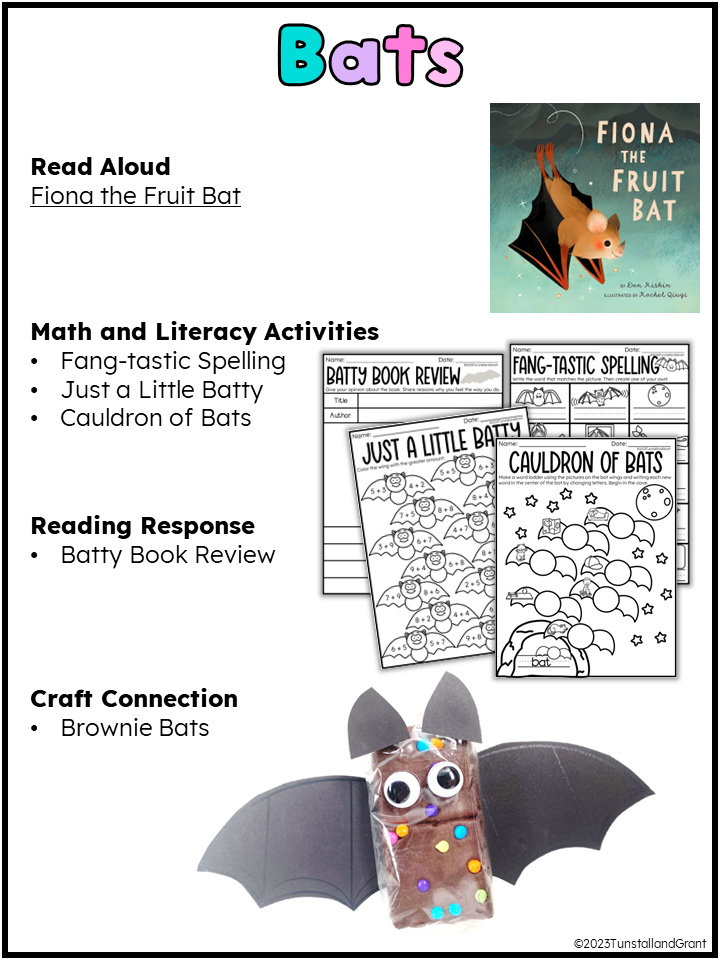 Witches
Our witch-themed resources make a clean sweep of every subject area from read-alouds, to literacy and math. Plus, the pretzel sticks brooms can also be used as tally marks. Honestly, that's going to make it to the dinner table news. What could be more enchanting?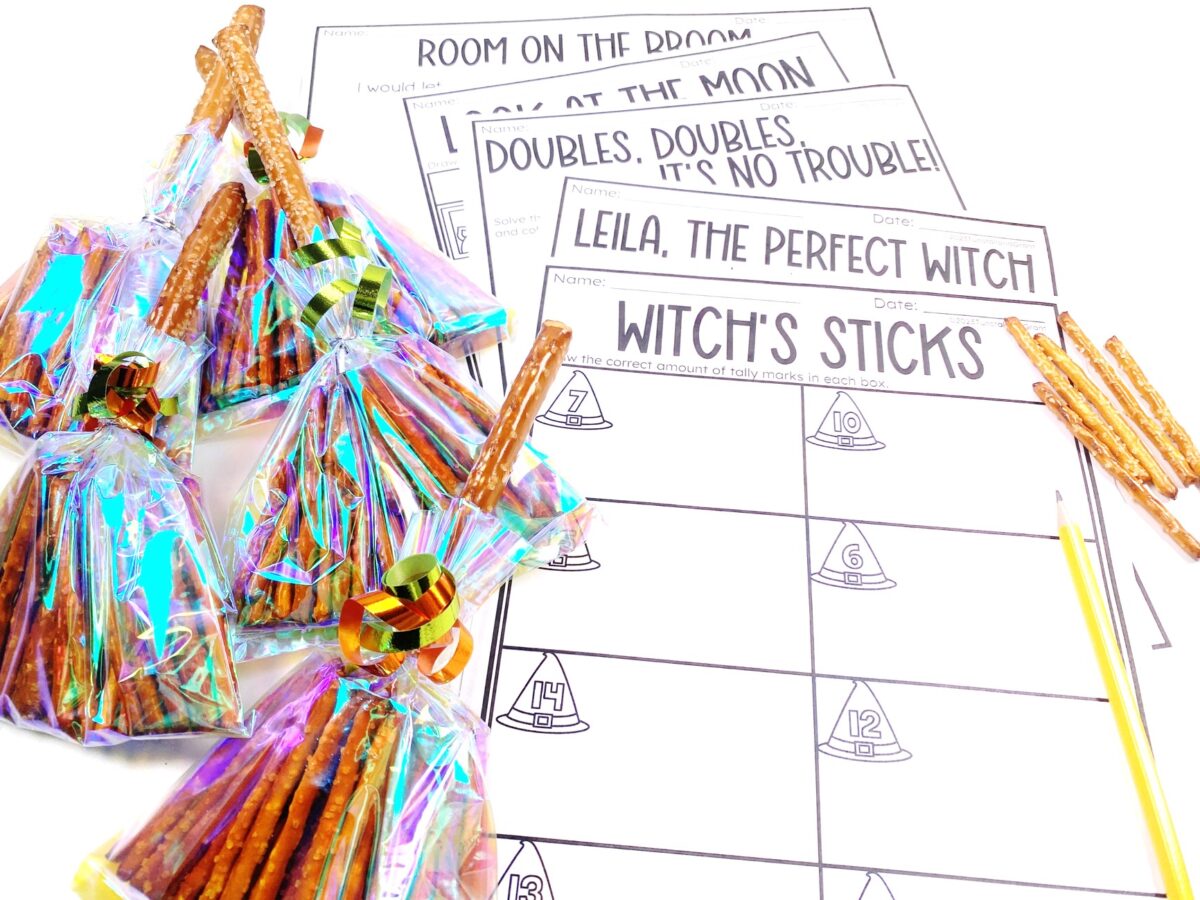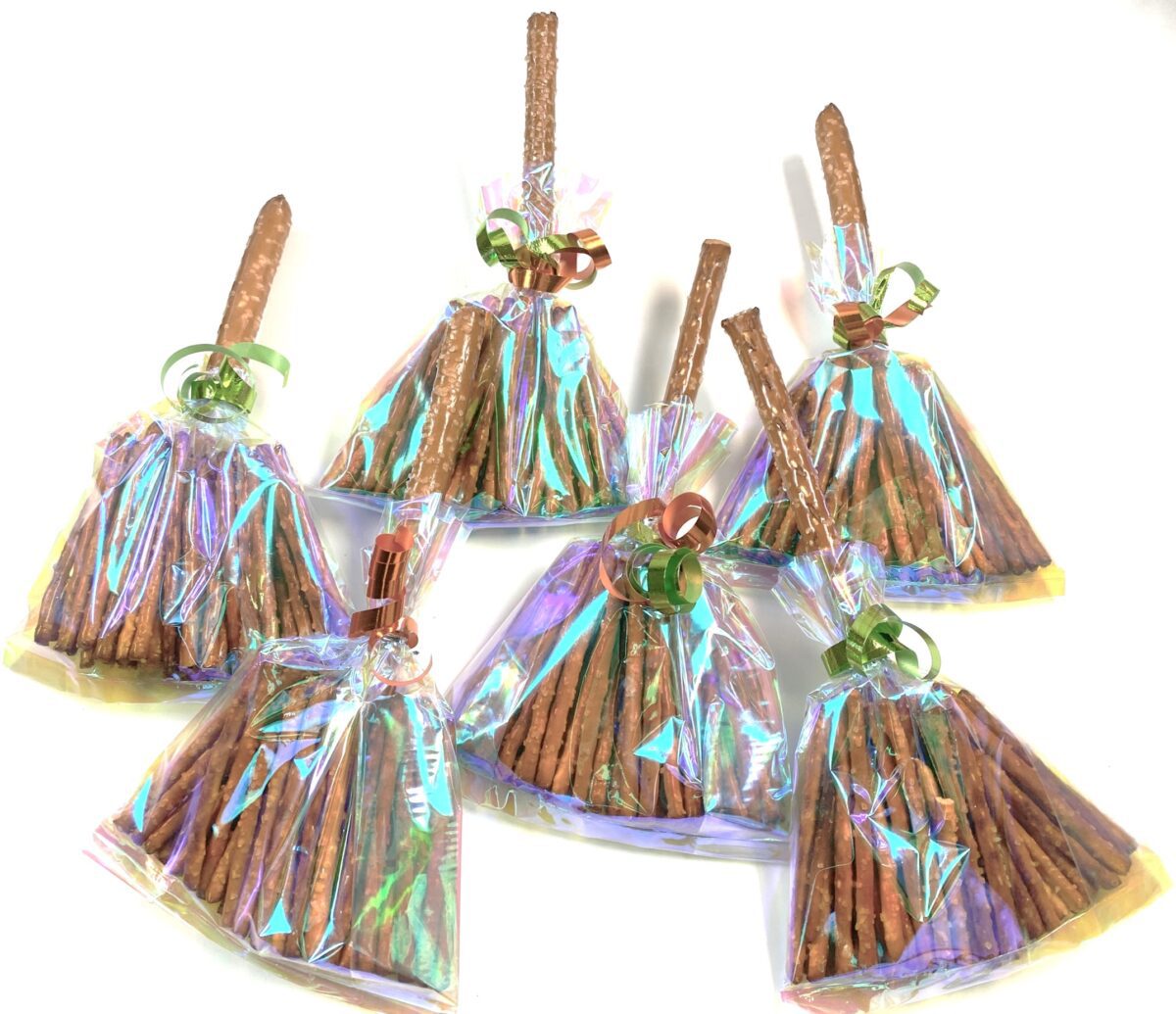 Ghosts
This hero of haunts had to make an appearance. Students will lose their sheet over this themed learning.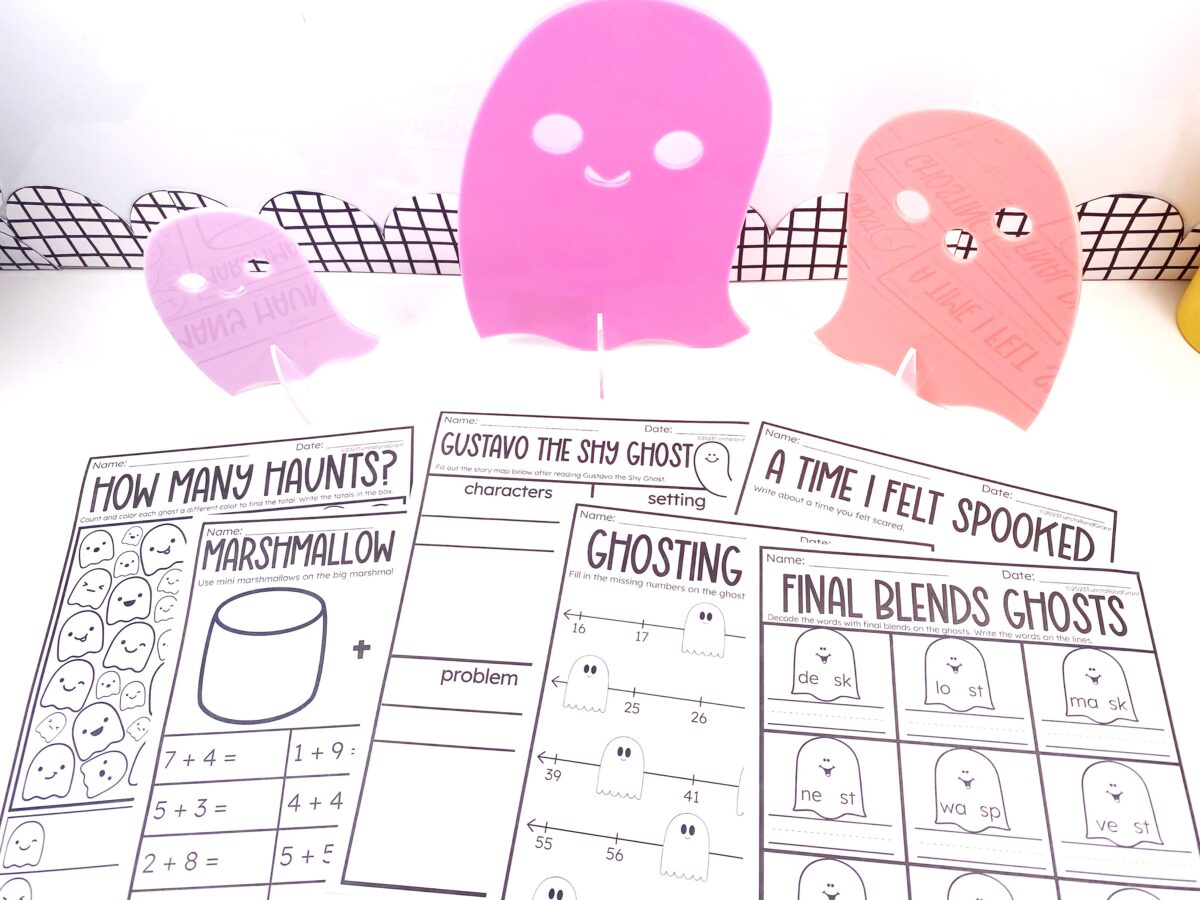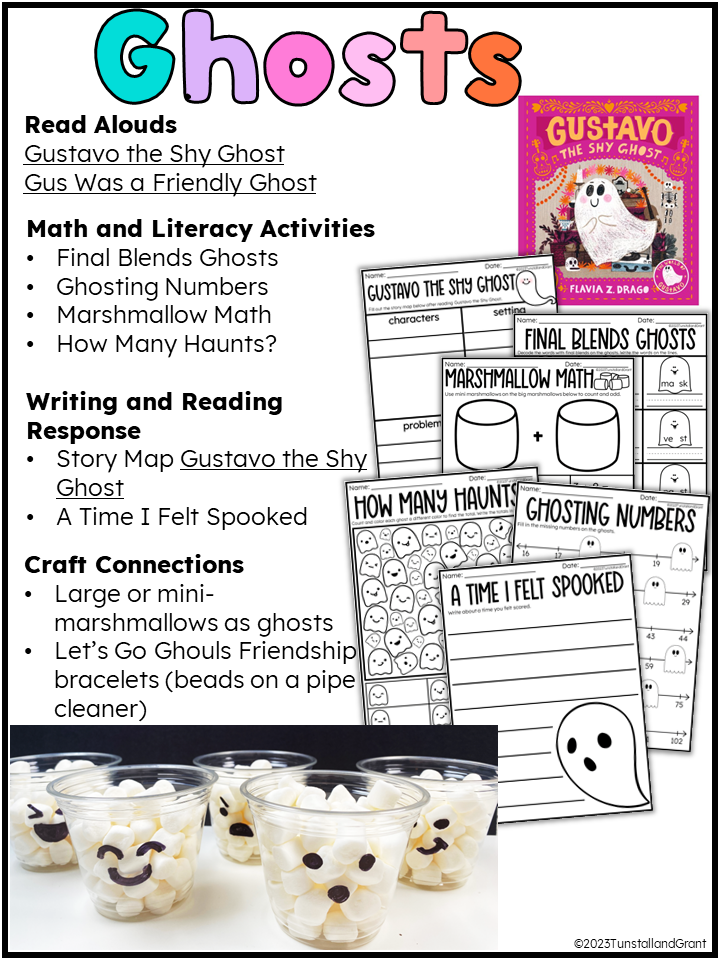 Monsters, Mummies, and Frankenstein
This monster mash-up scared us into love and we don't care who knows it.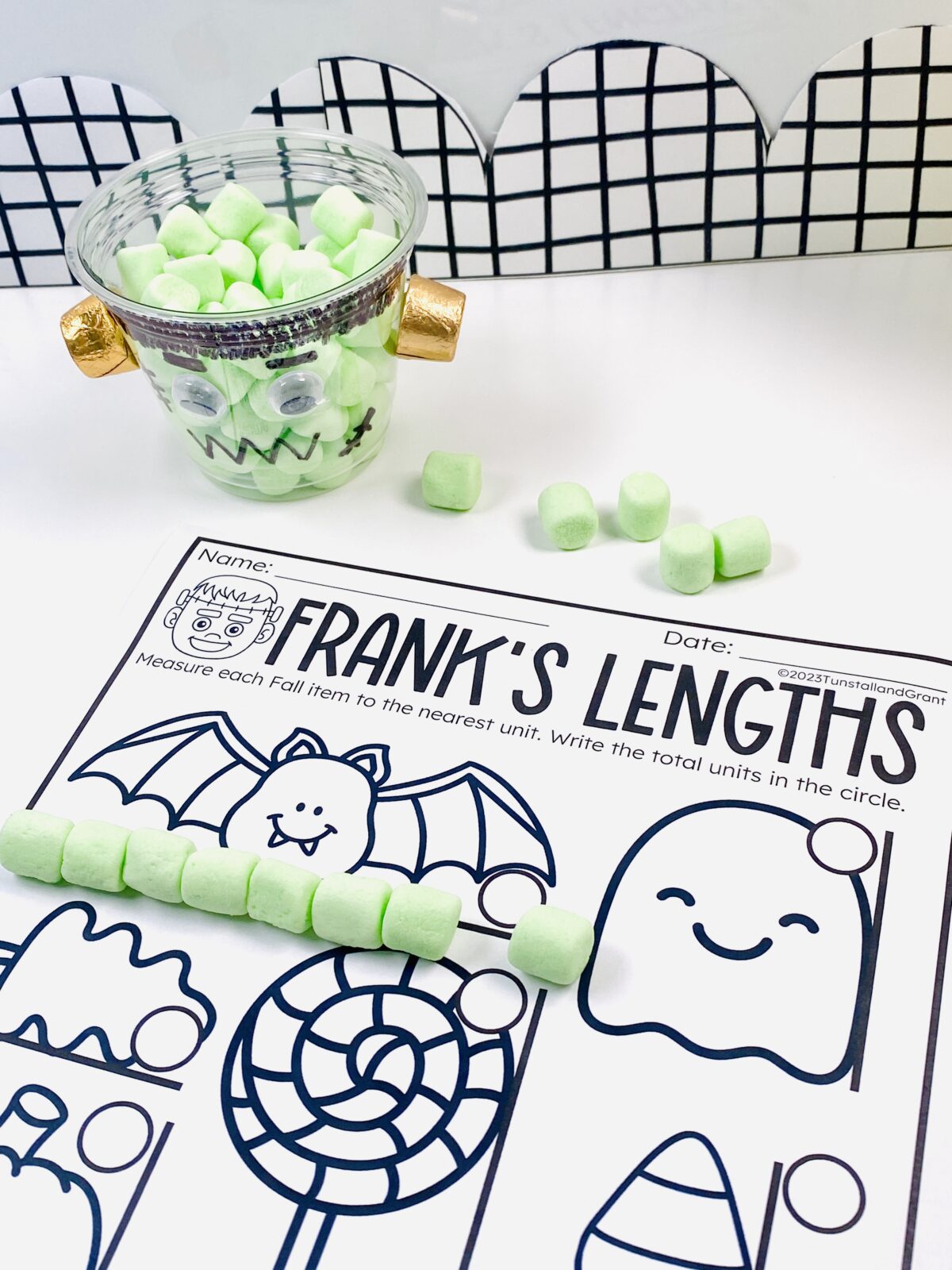 There is a lot of learning packed into this theme! It's secretly my favorite of them all. Mainly because all of these creeps have terrific food fun to incorporate. But it's math using food so it's allowed, right?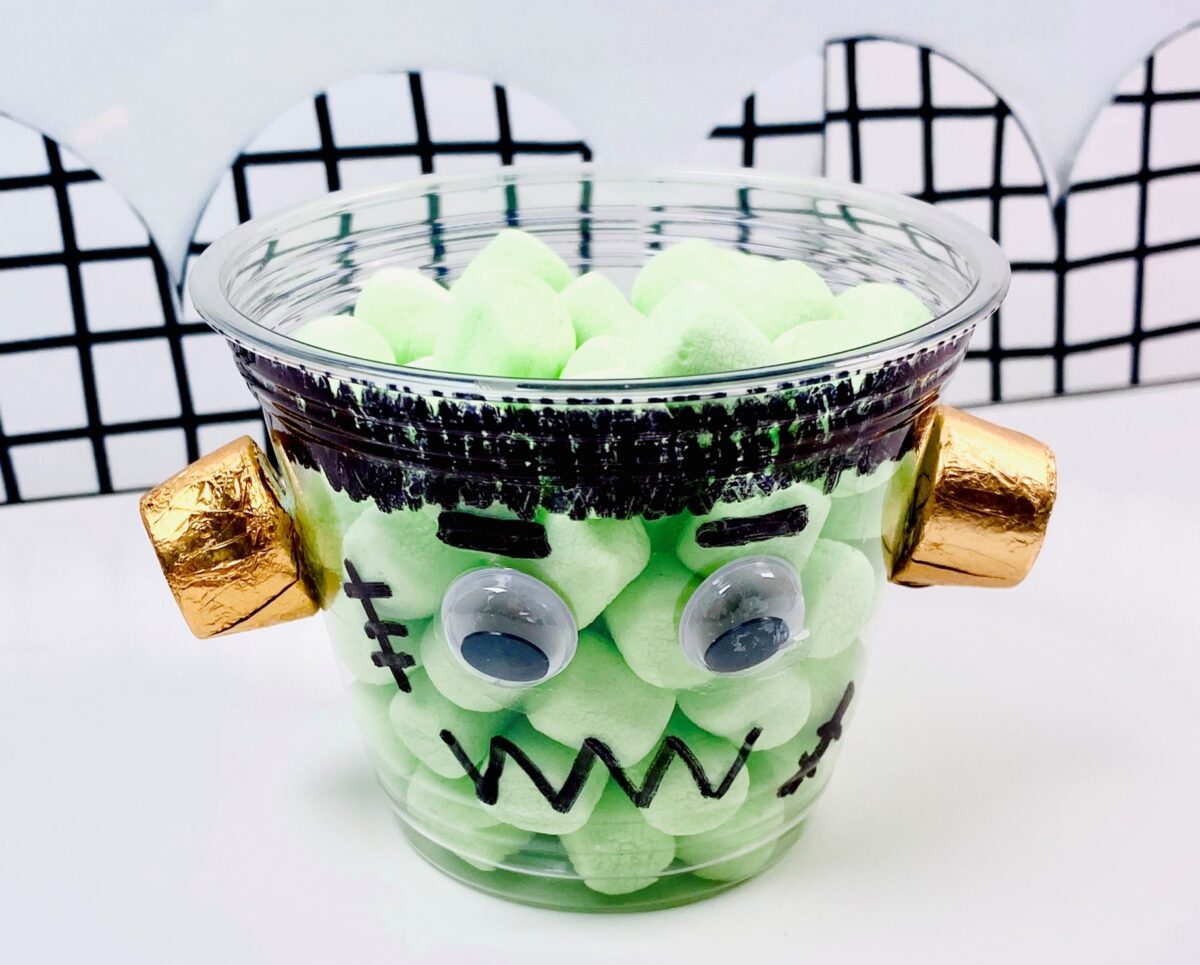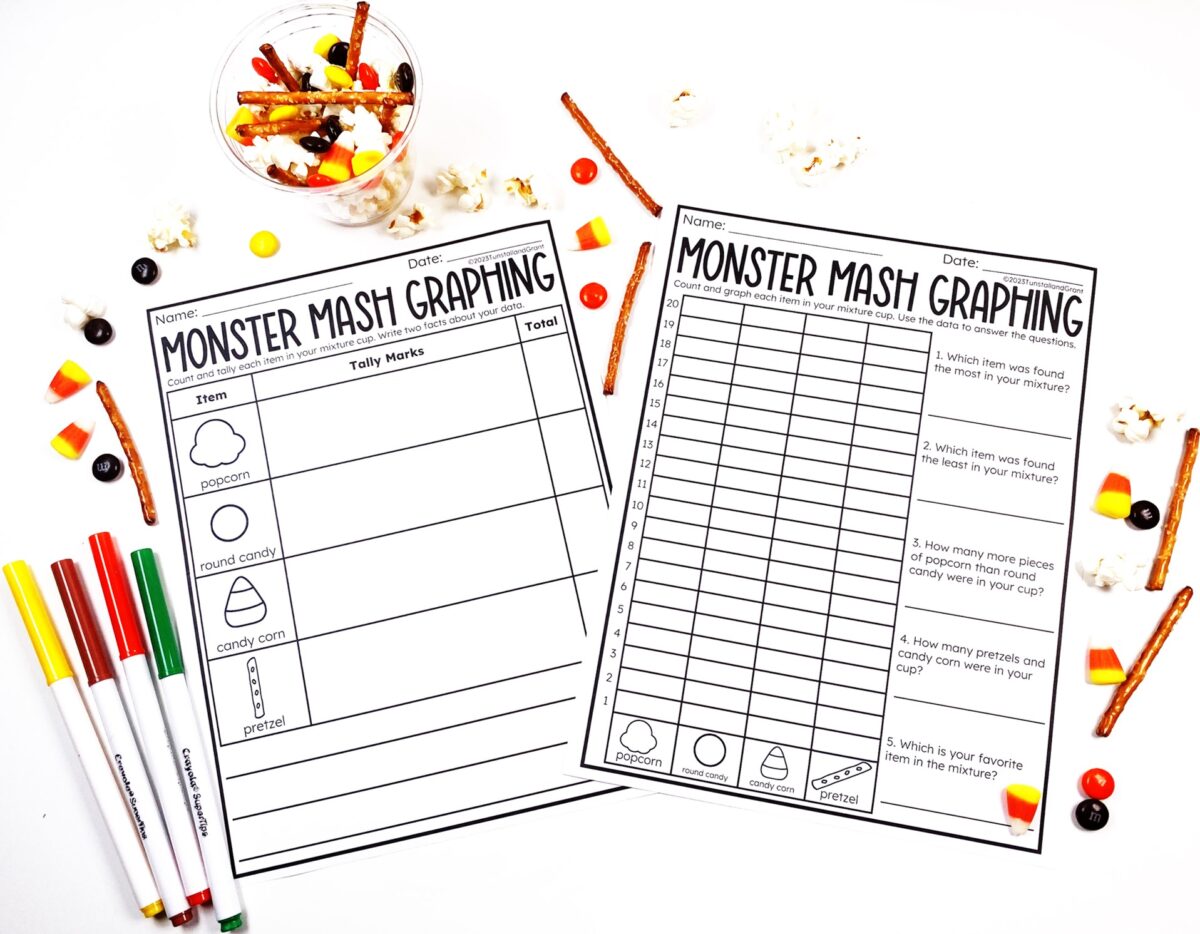 Pumpkin Patch
We always want our students ahead of the carve so these pumpkin and Jack-o-Lantern activities will sharpen up those skills right away.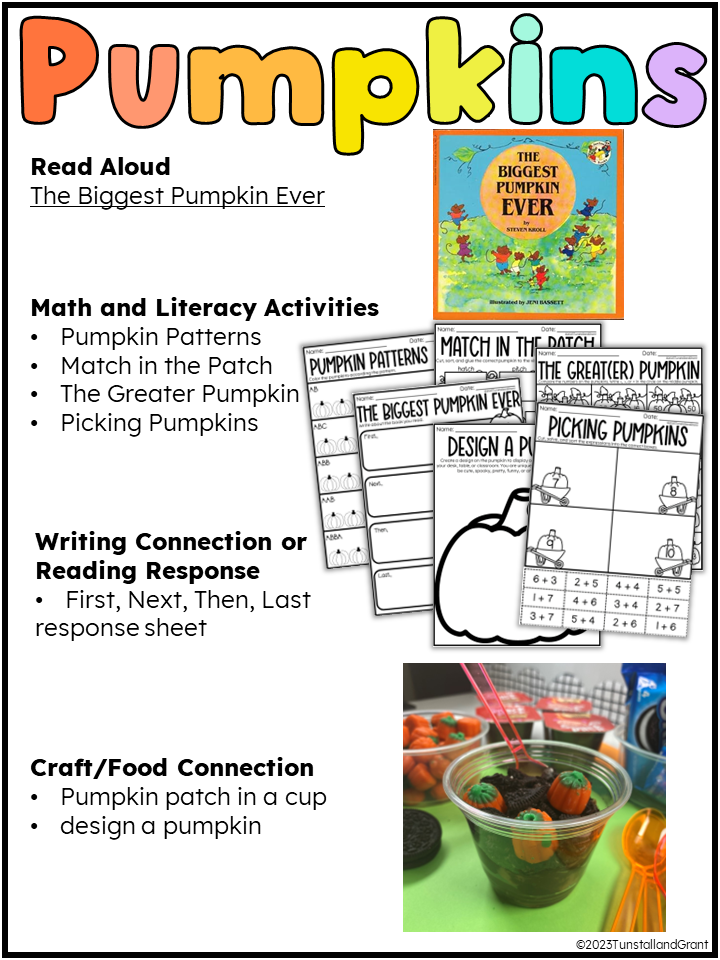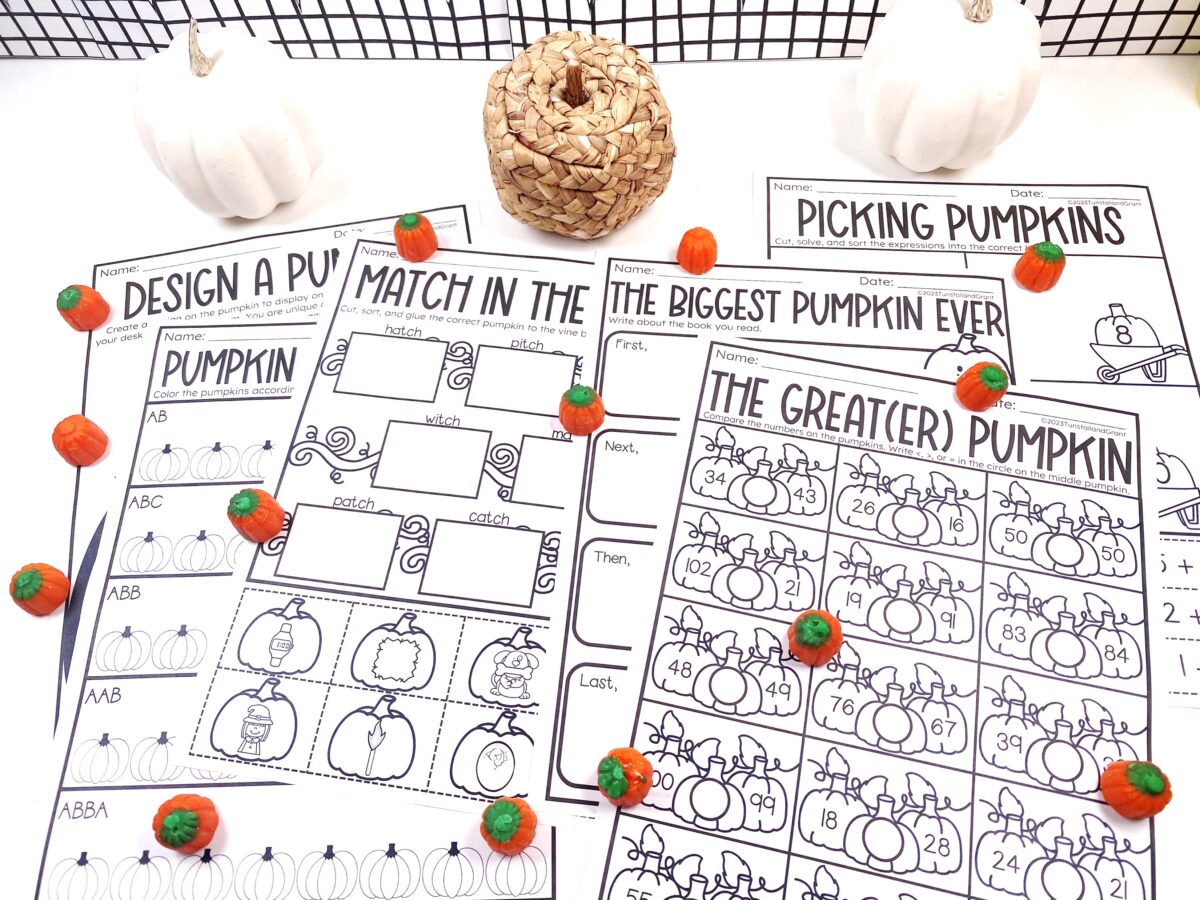 Rainboo 30 Halloween Printables
All of our printables have answer keys which make them less scary for teacher. Plus, the no-prep printables make life worth living when October comes fast and furious and full of costume days. Let's all save some time and still have top-notch learning.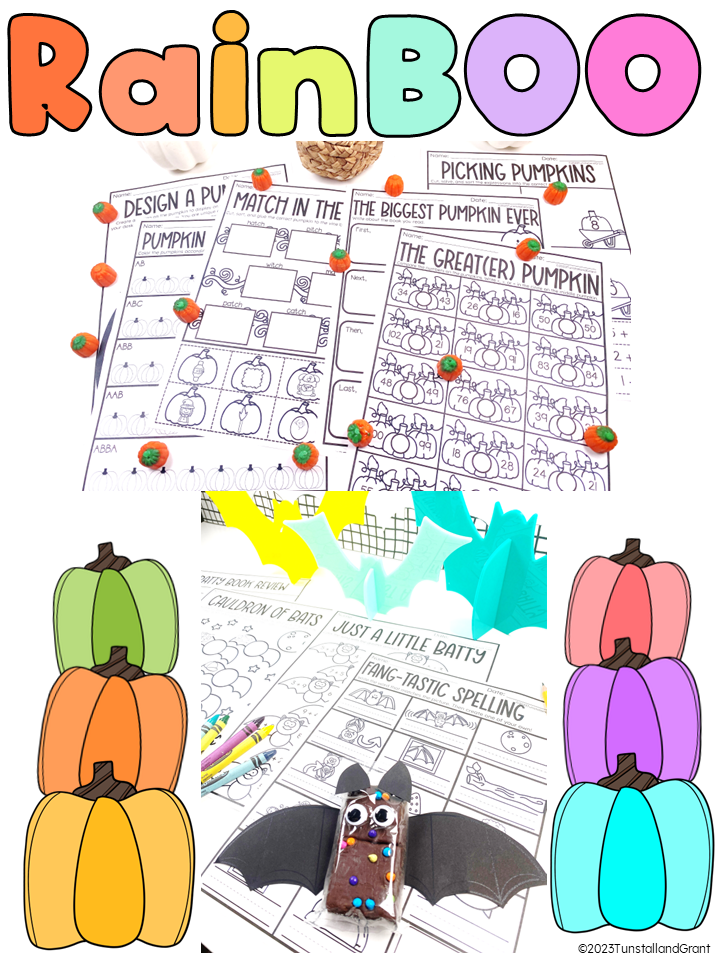 Boo Day
Wrapping up with fun we have to share our favorite Halloween Week or Day Resource. This one will take care of your party and wow your little ghouls and goblins at the same time. We always infuse learning with fun and Boo Day is no different! Terrific academics but easy on you. That's the goal.