Boo Day Halloween Activities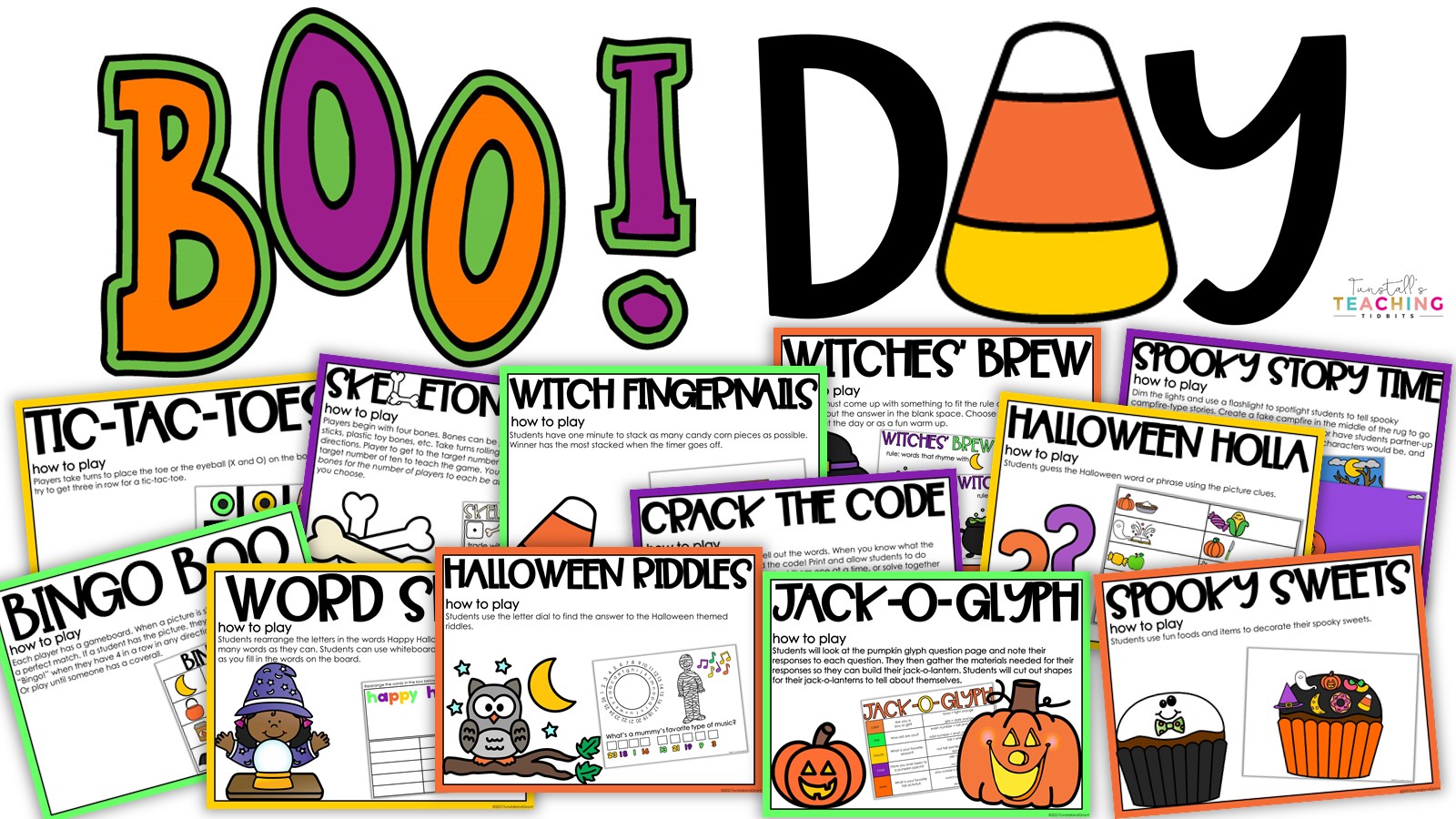 While we don't formally celebrate Halloween in school, students begin asking and anticipating all things Halloween by October 1st.  To help channel the palpable enthusiasm, schools typically have a red ribbon dress-up week of themes.  As teachers, this is an added challenge to keep the focus on academics and learning.  Whether the actual day of Halloween falls on a school day or not, we put together twelve spooktacular ways to release the built-up anticipation that is Halloween at school.  This post is all about school-appropriate, Boo Day Halloween Activities Digital and Printable.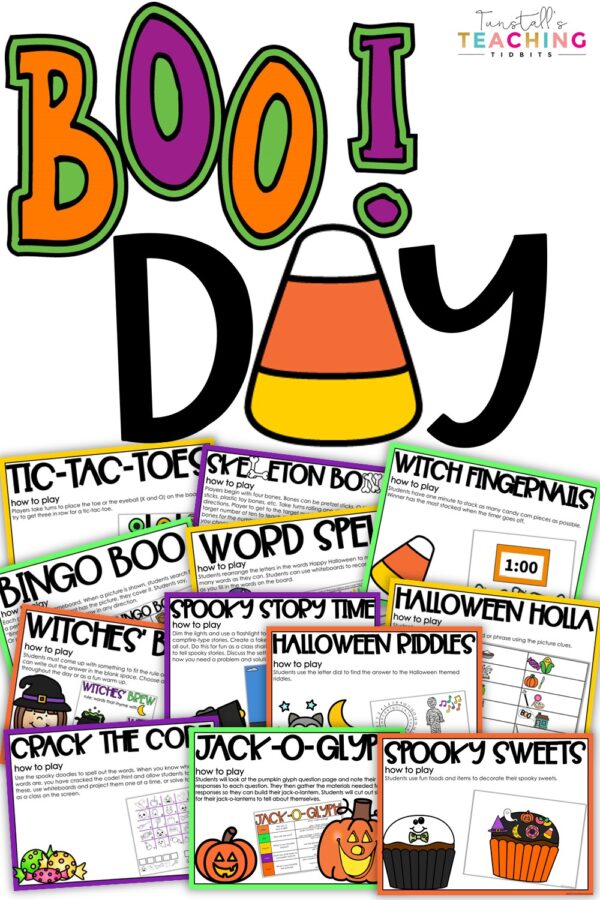 Boo Day Halloween Activities
To begin, the Boo Day download provides both a PowerPoint with everything ready to go, including moveable parts and clip arts, a timer, and textboxes too!  A Google Slides version is also included that has all the same components. Likewise, a PDF version is also in the download so you can print any part of it.  Similarly, simple instructions are included in the How To PDF.  No tech experience is needed.  Just pull up, project, and have the best Boo Day ever!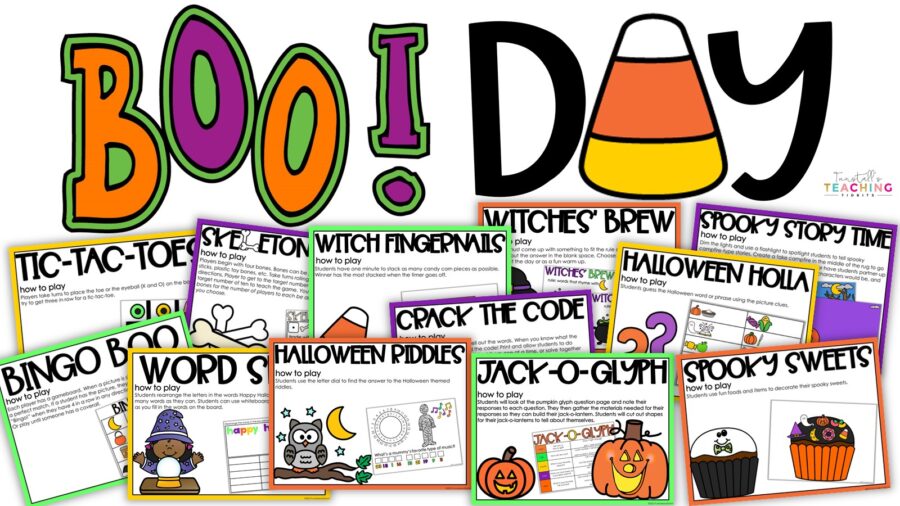 How To Use Boo Day
Whether you want to sprinkle in the fun for a few days before Halloween, or have a special themed day packed with themed activities, is up to you.
spooky fun room transformation or a themed day packed with activities
brain breaks to refocus learning while having some spooky fun
Halloween themed warm-ups
seasonal fun station activities to add to morning work, station work, or reward stations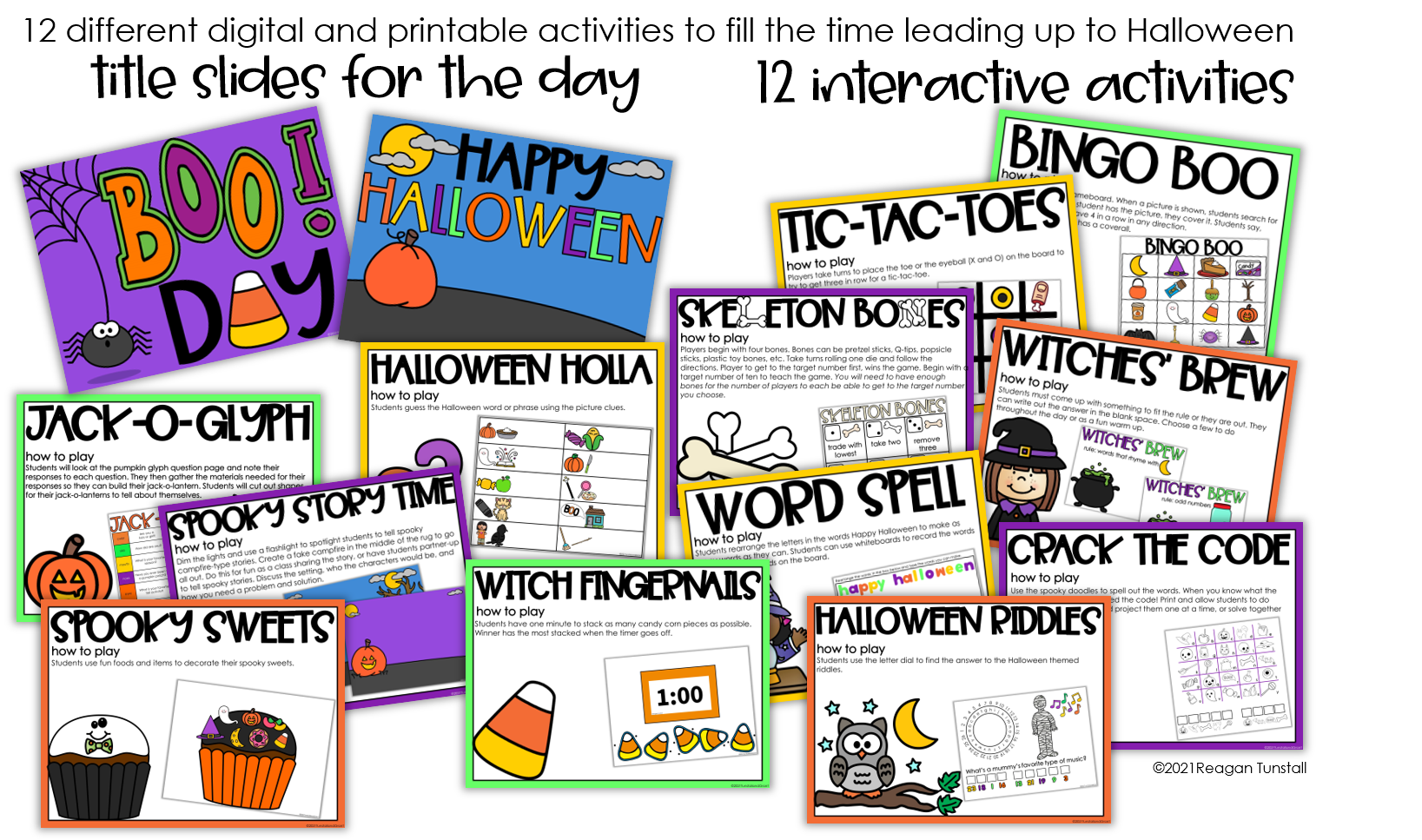 Included In Boo Day Halloween Activities
The following activities are both printable and digital in the download.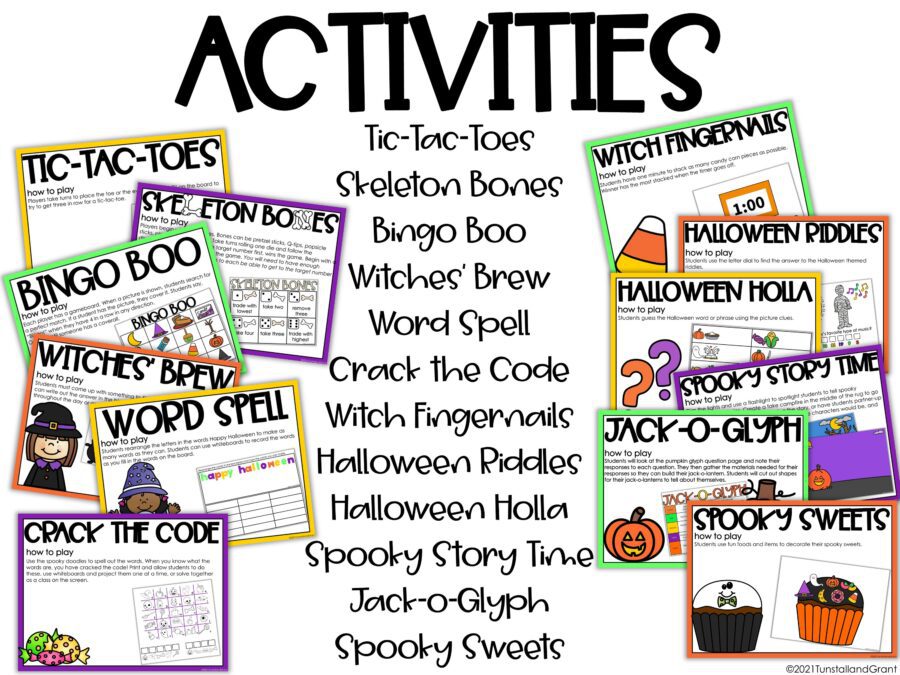 tic-tac-toes
skeleton bones
bingo boo
witches brew
word spell
crack the code
witch fingernails
Halloween riddles
Halloween holla
spooky story time
jack-o-glyph
spooky sweets
More Fall Learning
Once the craziness that is Halloween passes, there is still a full month of fall learning. To see how I conduct guided reading for fall, visit THIS POST.