Gingerbread Themed Learning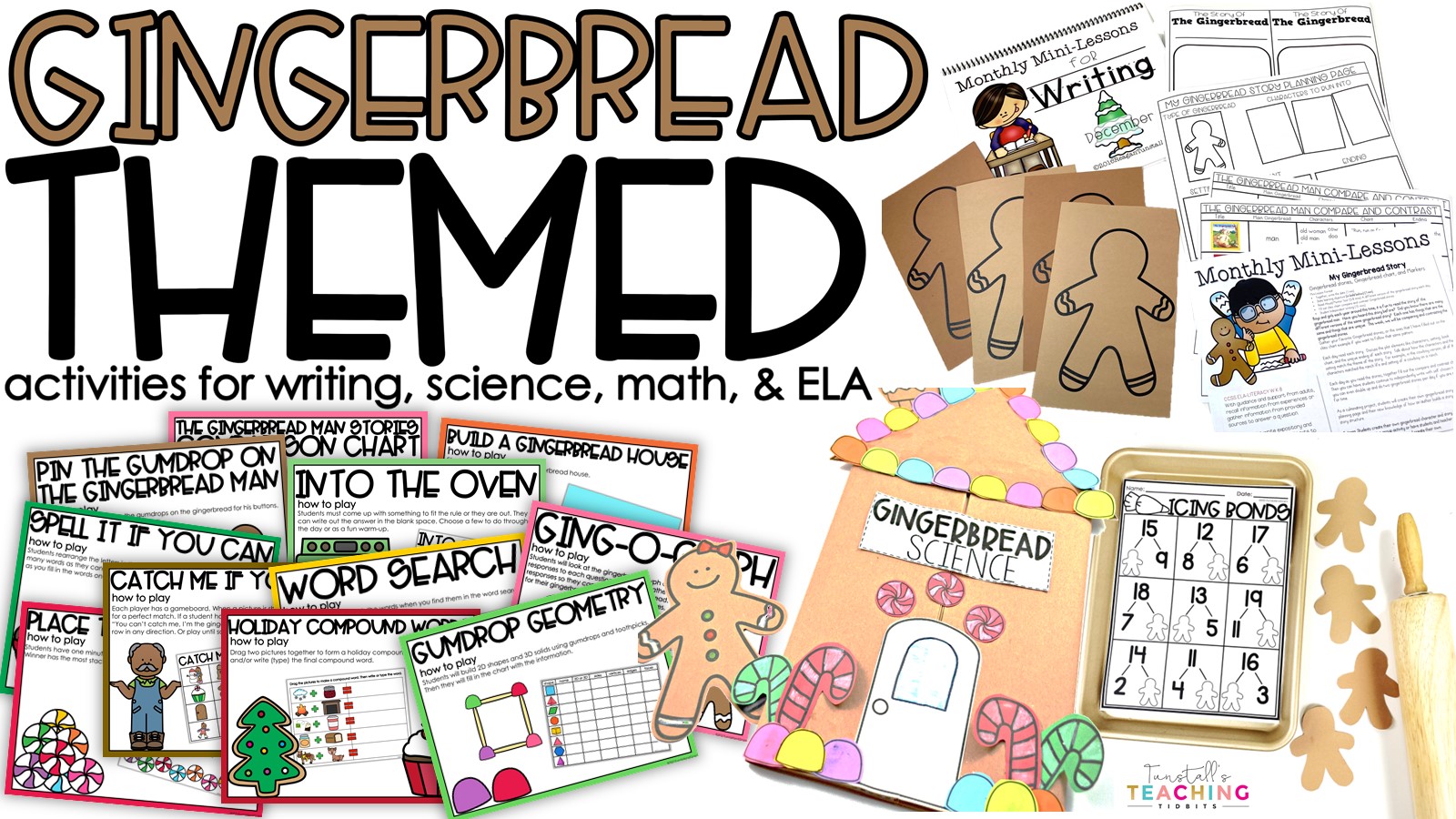 The Gingerbread Man is a well-loved fairy tale dating back to 1875 in the United States. Over the years, similar tales and tastes related to The Gingerbread Man can be found in cultures all over the world. The mischievous character takes the form of bread dough in Russia, a pancake in Germany, and a dumpling in Hungary. In this post, we will roll out gingerbread-themed learning through reading, writing, math, science, and games!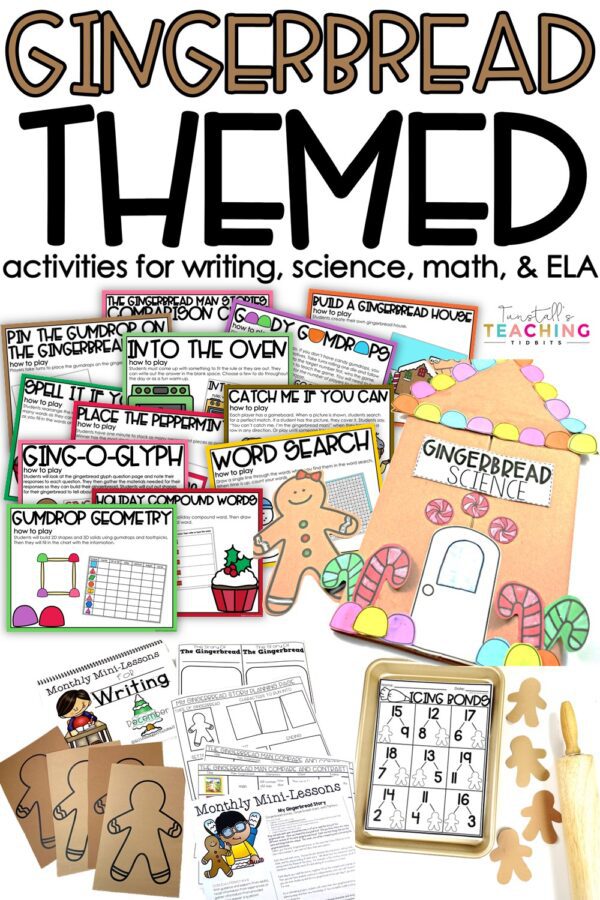 BEGIN WITH THE STORY
My love for gingerbread-themed learning begins with just familiarizing my students with the original tale of The Gingerbread Man. There's the adorable characters, the thrill of the chase, the danger of being eaten, and the over-arching moral: be careful who you trust. Once we know the original tale, I introduce a new version each day. Through this process, we build a large class chart and compare the characters, repeated chants, and different endings in each version. Will Gingerbread Baby be eaten? Can Gingerbread Cowboy escape the coyote? SO. MUCH. FUN.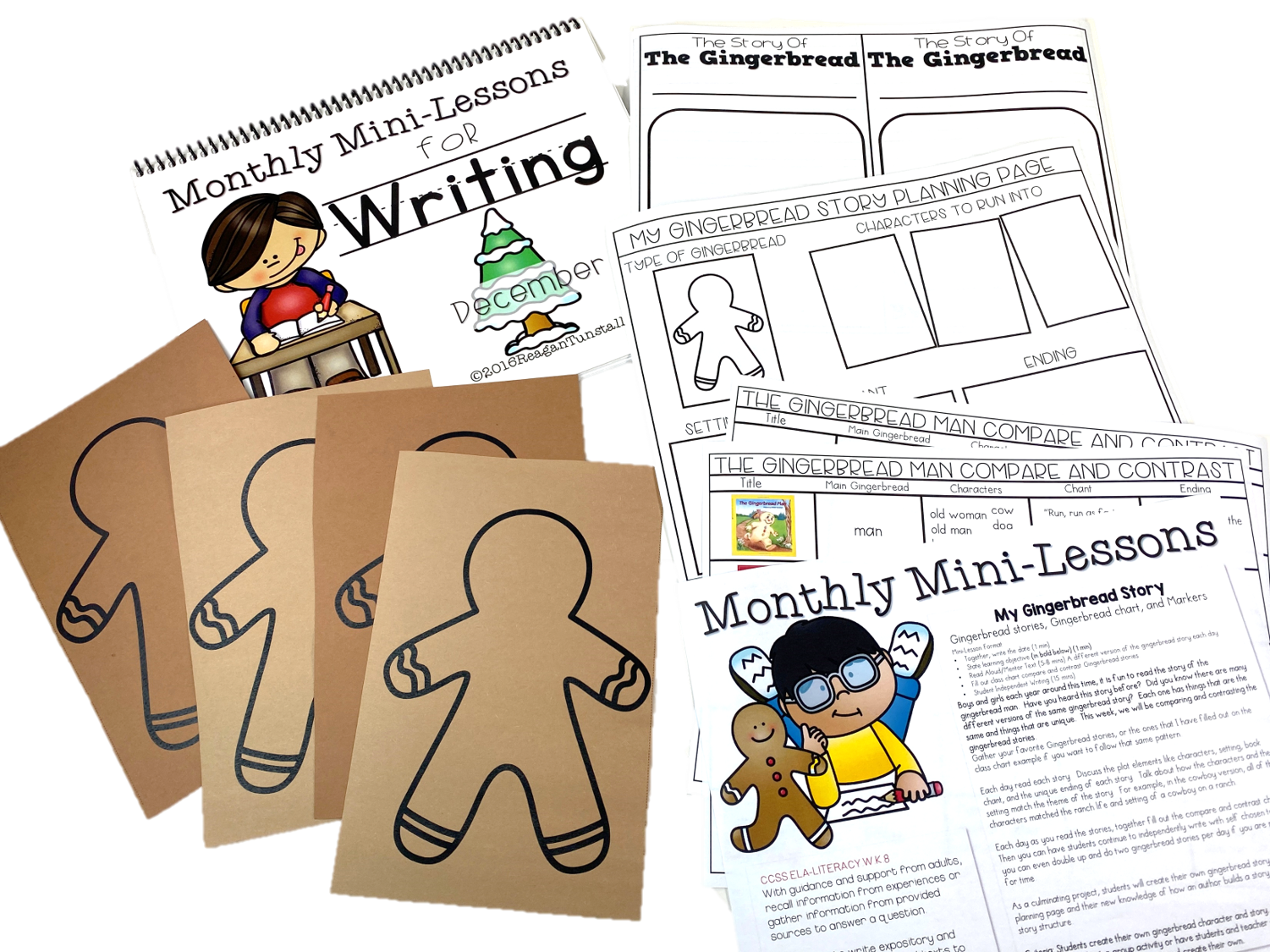 Our class compare and contrast chart goes up in the room housed on brown construction paper that I make look like a gingerbread house. As we read a different version each day, we chart our information. I also have blank charts students are filling in as well (depending on their ability levels). Once we have studied enough versions and students truly get the sequence of the story, we map out our own main character, repeated phrase, and ending. Some students have a gingerbread superhero, astronaut, or pet! From there students use the templates above to create their gingerbread story and character. The lesson, charts, and writing templates are just one of the eight writing lessons in my December Writing Unit.
GINGERBREAD SCIENCE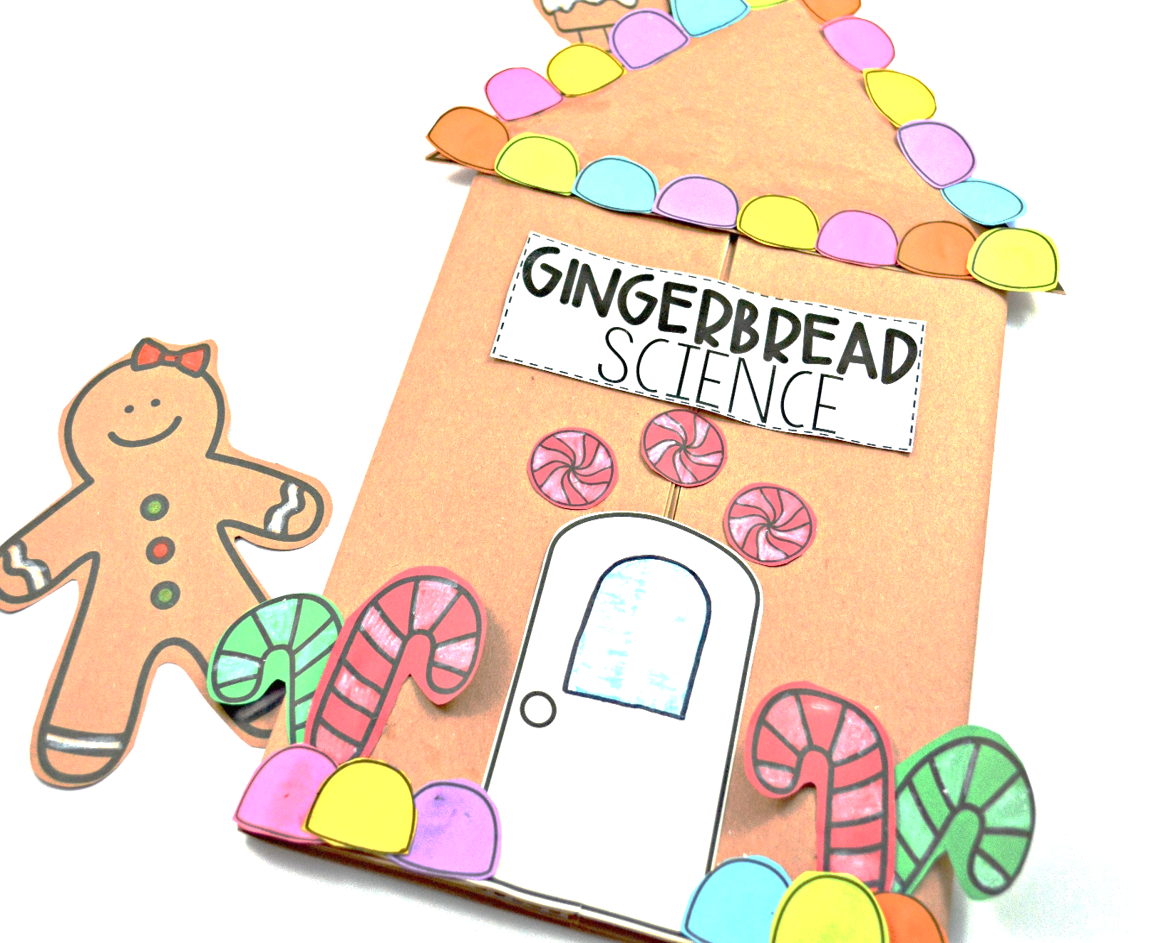 While we read about the adventures of our beloved Gingy, we also conduct science experiments involving his perils. How long would a gingerbread cookie last in the water before it dissolves? What liquid makes dear Gingy dissolve faster or slower? Does gingerbread float? We taste gingerbread cookies and graph results. We talk about the ingredients found in gingerbread while using our five senses to fully explore gingerbread. All 12 activities can be stored in the cute gingerbread science book or in a composition book.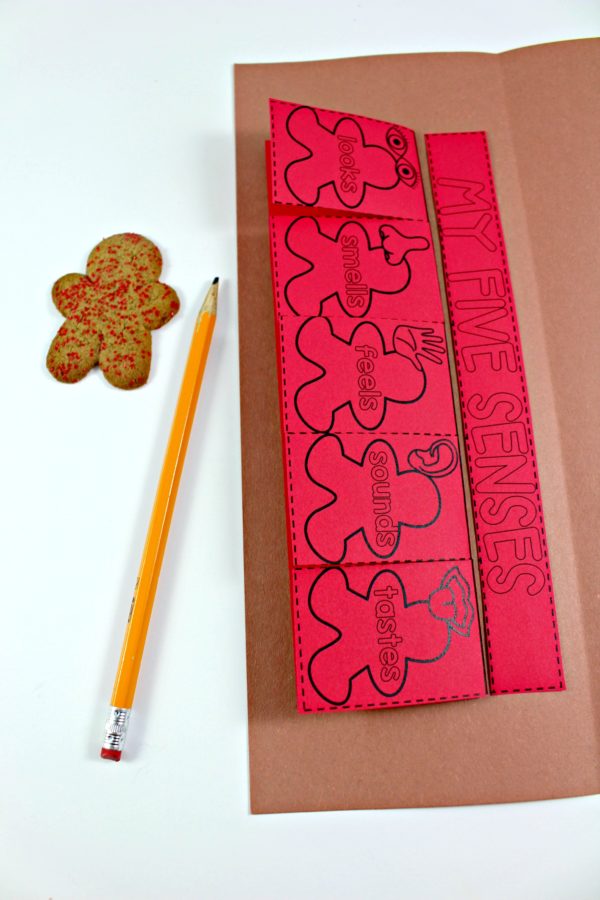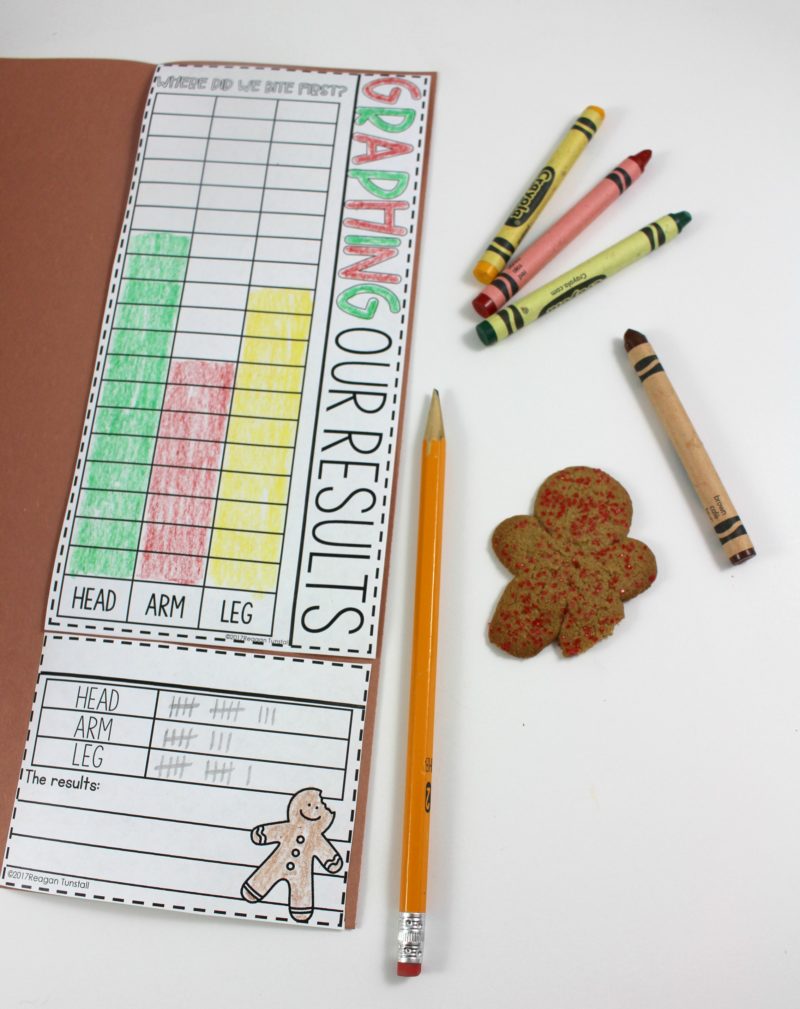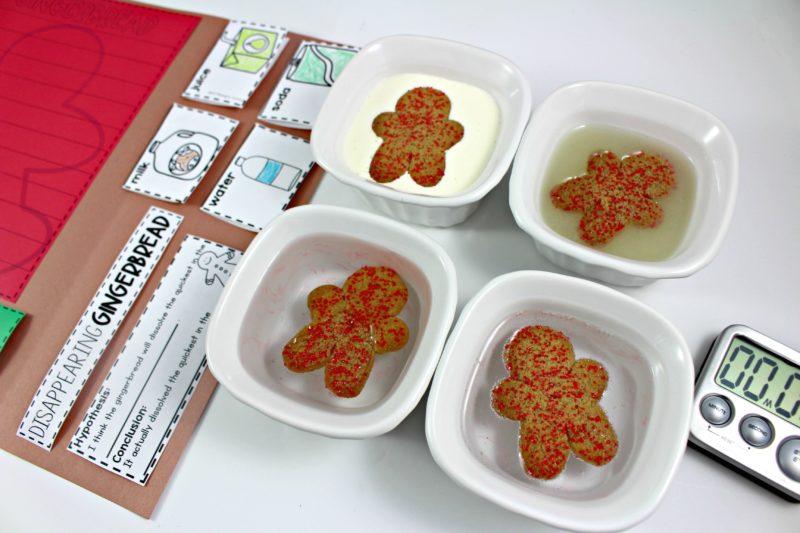 I grab these or any gingerbread cookies and we just use enough to do the experiments as a class. I do make sure I have one for each student to taste. This is part of our graphing activity.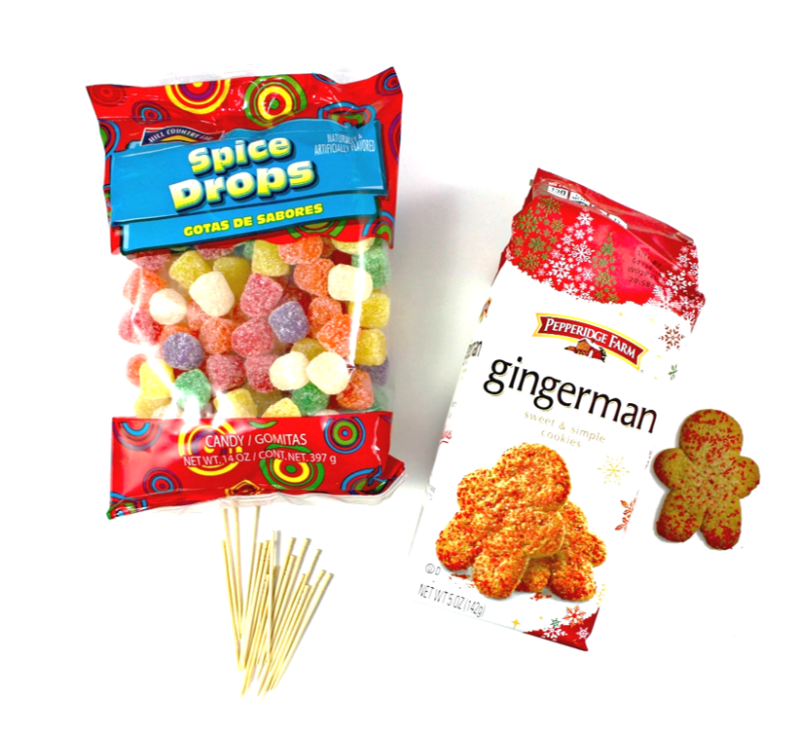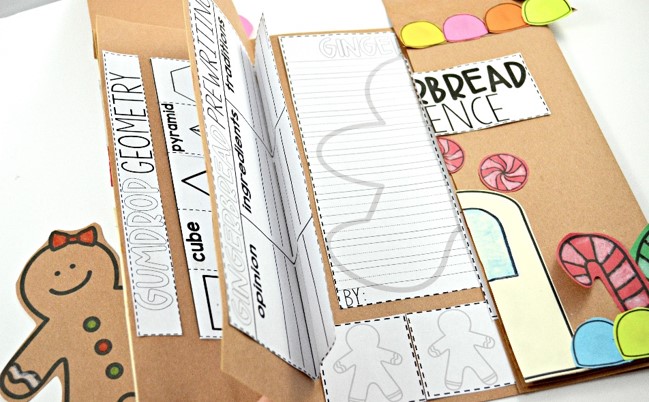 To see more about just this activity booklet, you can visit THIS POST.
GINGERBREAD-THEMED SKILL PAGES
Let's face it, during a themed-out week there are times when I need to call for reinforcements. By this I mean, I love having skill pages at my fingertips for some quiet independent learning. This allows me to gather materials for the next activity, assess skills, or just calm the room while we listen to some instrumental holiday tunes. Breathe in, breathe out.  We created 44 gingerbread-themed learning pages for ELA and math concepts for K-2.
GINGERBREAD GAMES
Gingerbread Games is a resource for adding fun to the days/weeks before the Winter Break. There are fun brain breaks, warm-ups, riddles, student games, and activities to sprinkle into your schedule or stations for added interest. Create themed fun by simply opening this resource and projecting each activity for your class.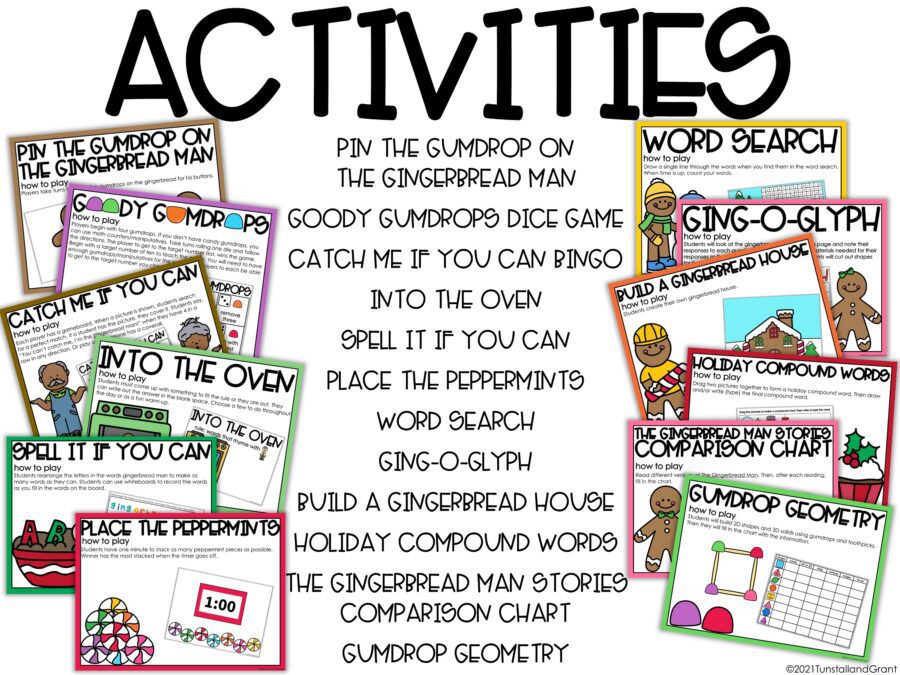 Ways to Use
fun room transformation or themed day
brain breaks
holiday themed warm-ups
seasonal fun station activities
digital and/or printable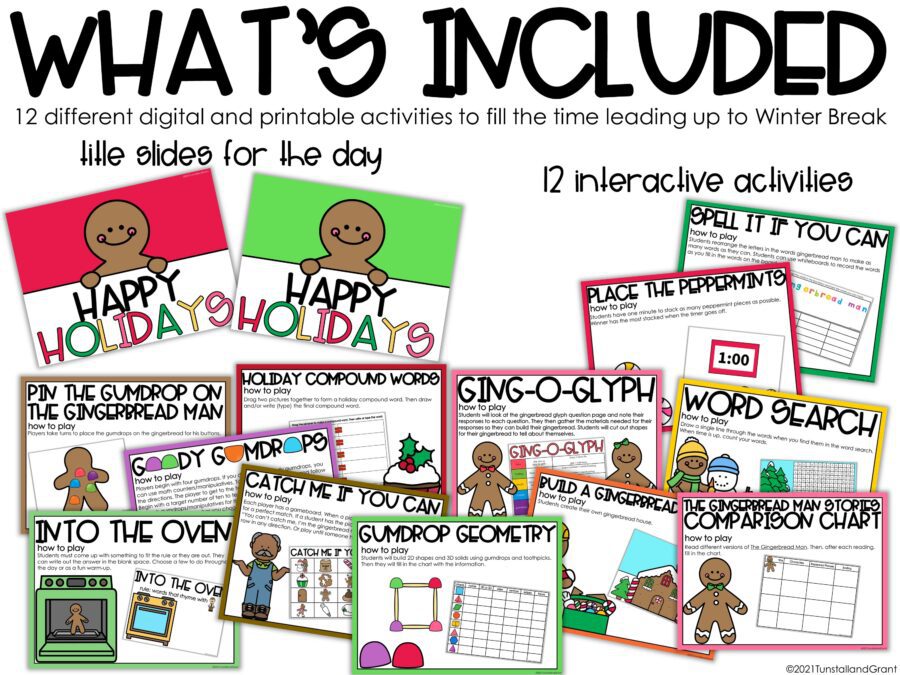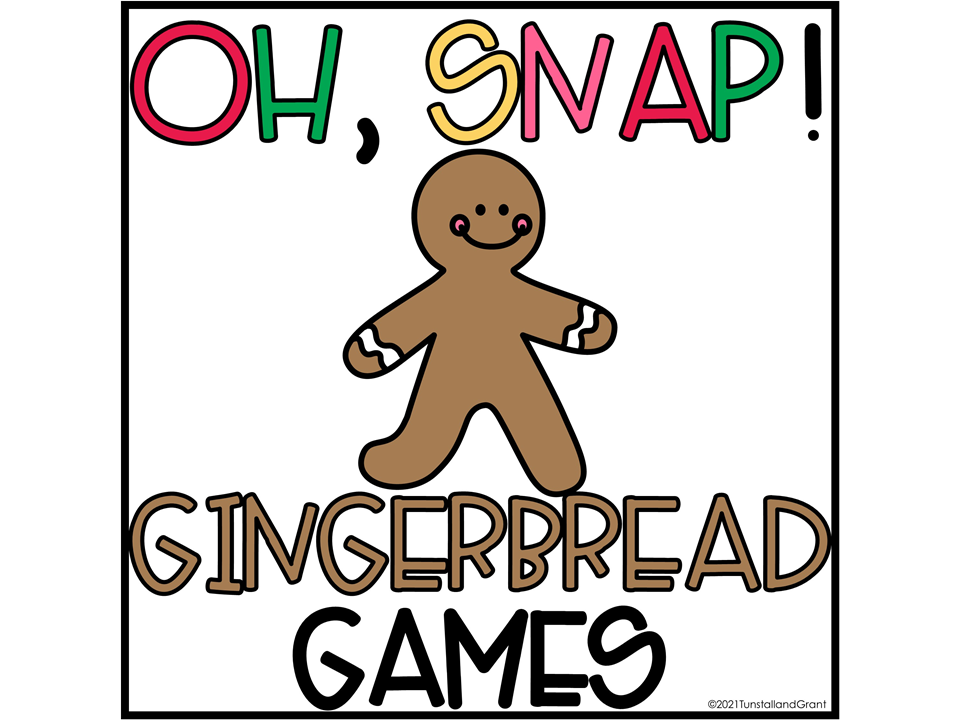 TEACHING IN DECEMBER
For even more themed fun, visit our Teaching in December post!