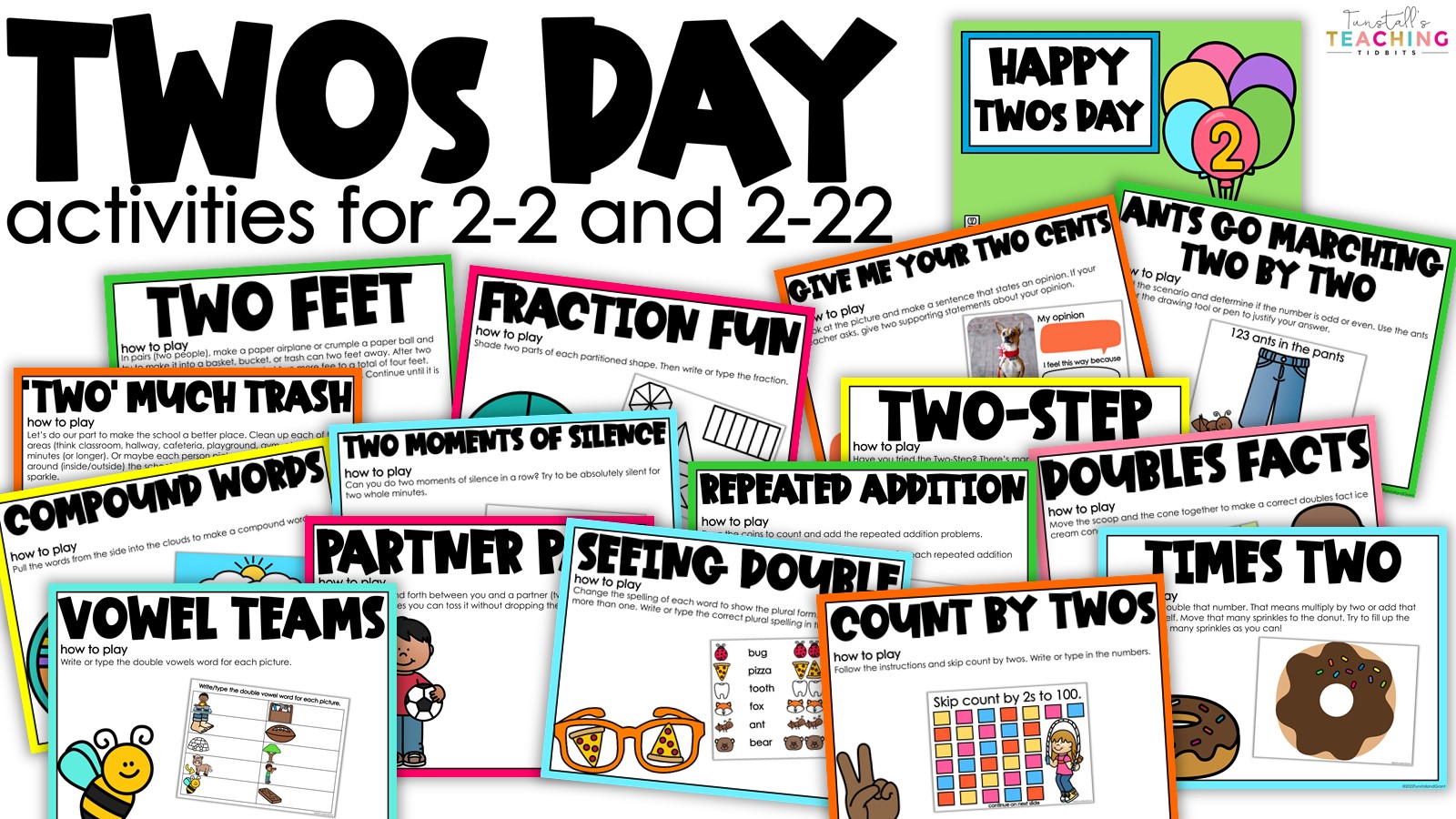 Twos Day is around the corner, (2-2 and 2-22), so it's time for a 'Two' Do list to make it official.  This post is all about Twos Day Activities creating opportunities for both learning and fun.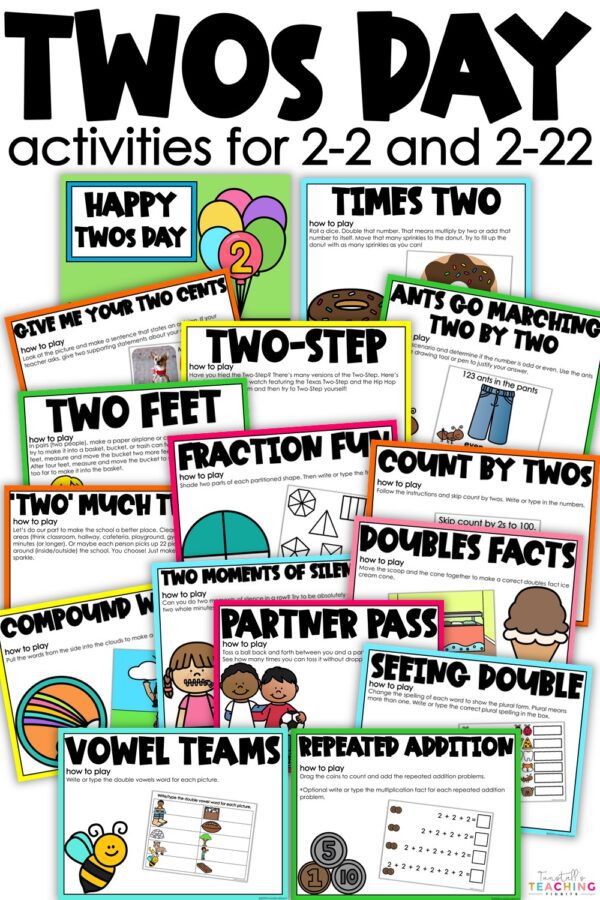 What are Twos Day Activities?
There are fun brain breaks, warm-ups, student games, and activities to sprinkle into your schedule or stations for added interest on any given Tuesday or each year on 2-2 or 2-22. Create themed fun by simply opening this resource and projecting each activity for your class.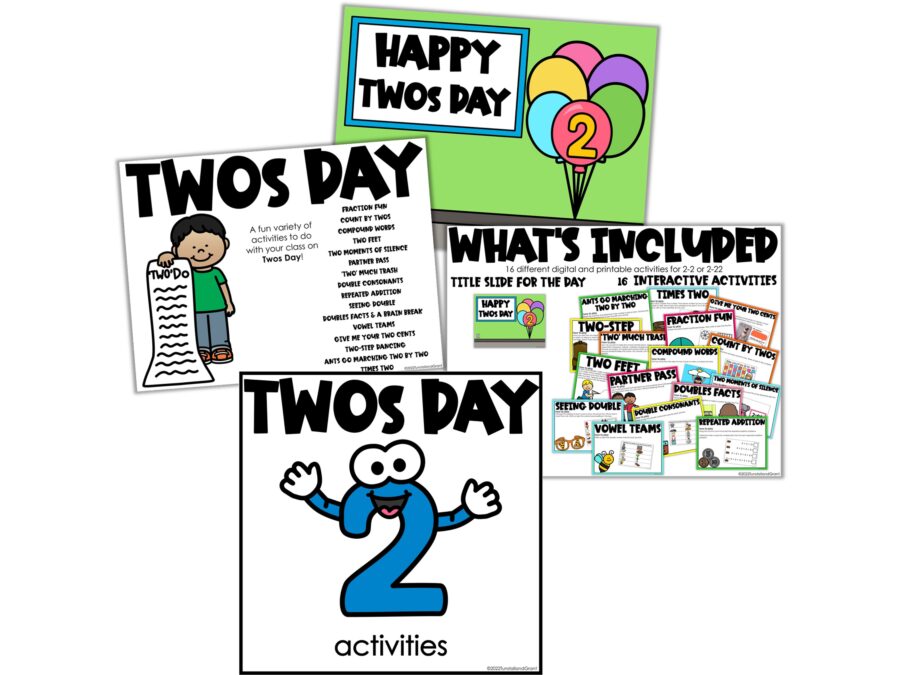 Ways To Use
This is an interactive resource that can be used both in whole group or completed on devices and stations in partners or individually.
exciting room transformation or themed day
brain breaks
fun station activities
digital and/or printable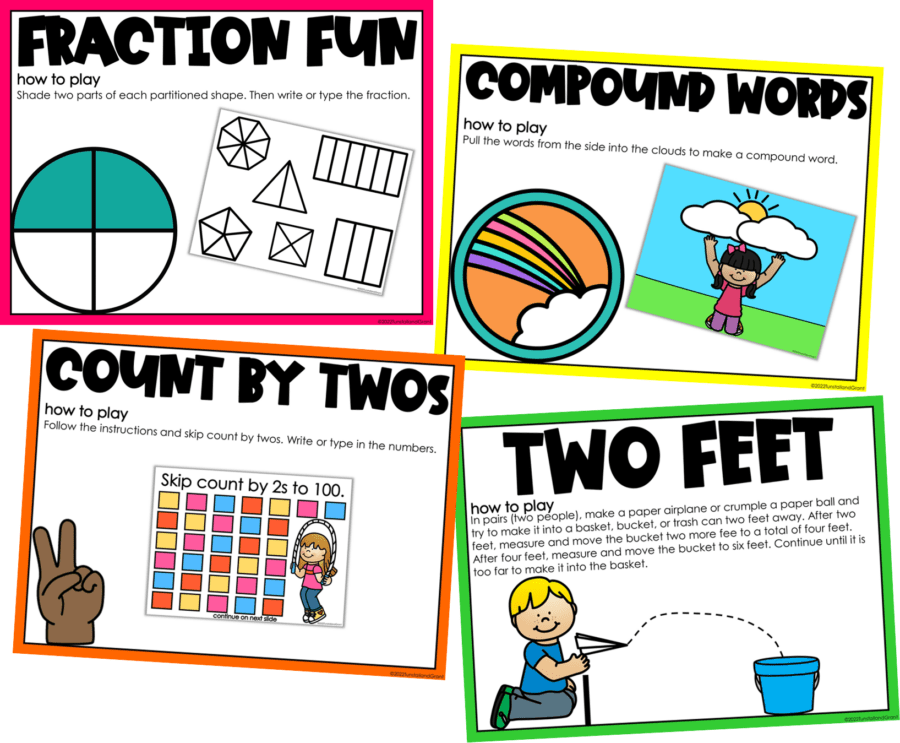 What are the Twos Day Activities?
Fraction Fun
Count by Twos
Compound Words
Two Feet
Partner Pass
'Two' Much Trash
Double Consonants
Repeated Addition
Seeing Double
Doubles Facts
Vowel Teams
Give Me Your Two Cents
Two-Step Dancing
Ants Go Marching Two by Two
Times Two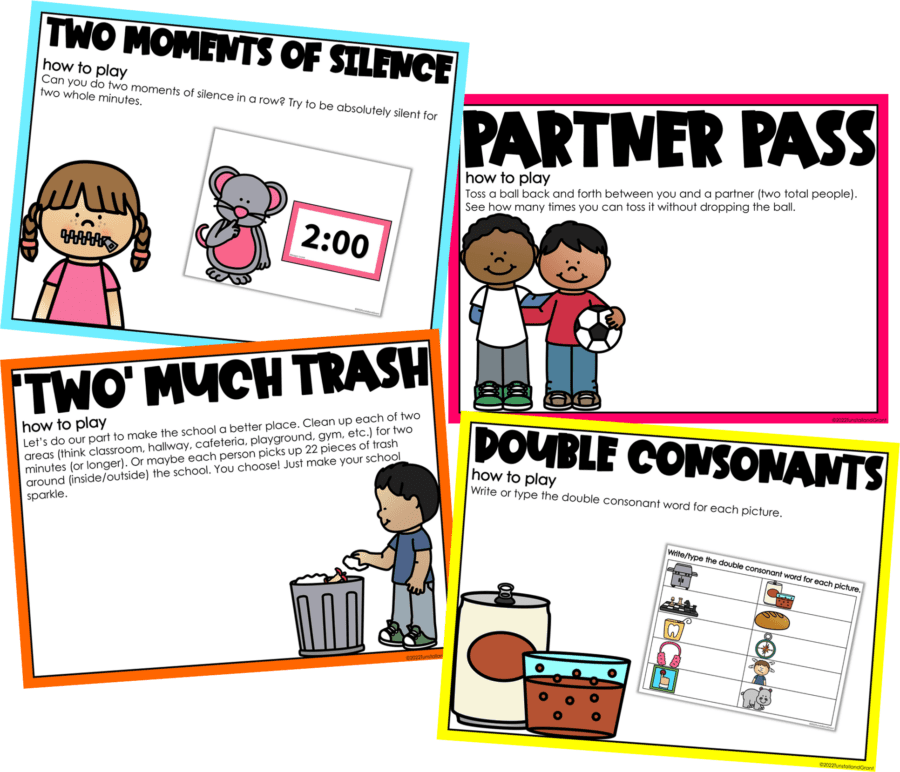 Formats for Use
This resource comes in three formats for you!  The zip file will have three versions of Twos Day activities in it just for you.  First, the file is in PowerPoint with the moveable pieces on locked backgrounds ready to go.  Second, the file is one click ready for google slides.  Moveable pieces and locked backgrounds will appear with one click.  Finally, we also included a pdf for you.  If there is anything you would like to print, you'll be able to do so!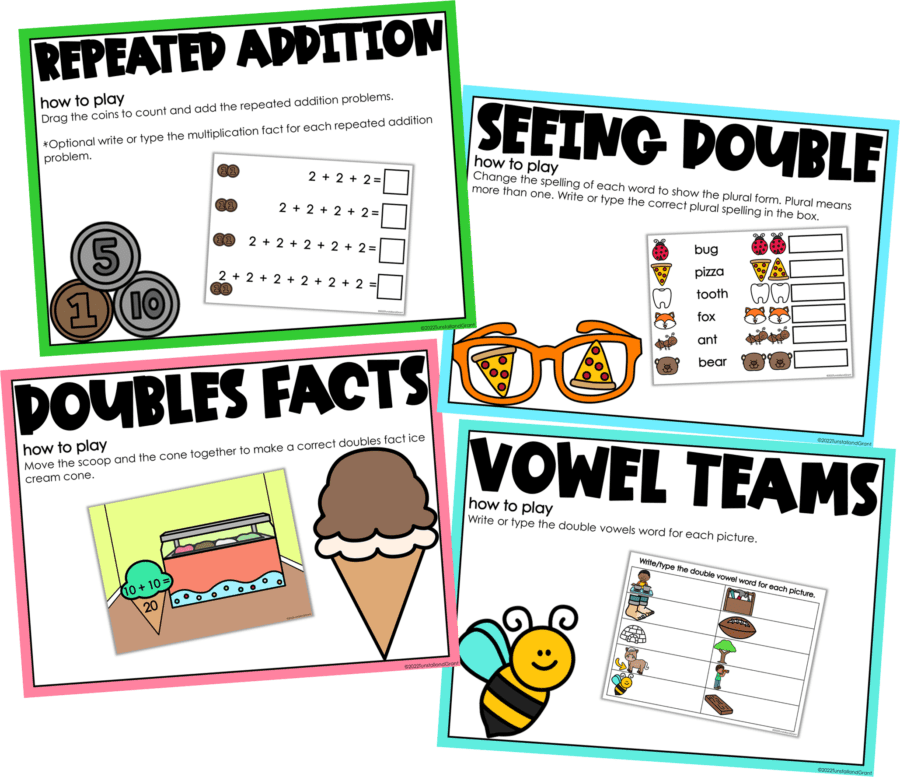 A variety of fun activities to do with your class!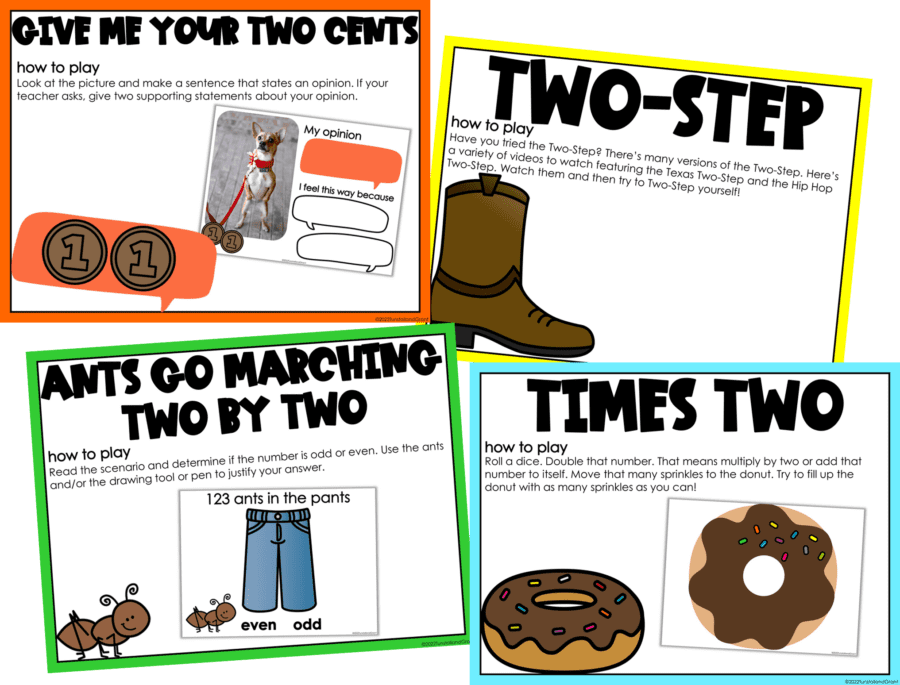 Find it Here
Below you can click the Twos Day Resource and begin planning a terrific day of learning.  Also, you can find our Number Puzzle Freebie as a thank you for landing on our slice of the internet today!
Let's Get Digital
If you've been enjoying the versatility of digital resources, here's a post sharing our library of digital fun for your classroom!