End of the School Year Countdown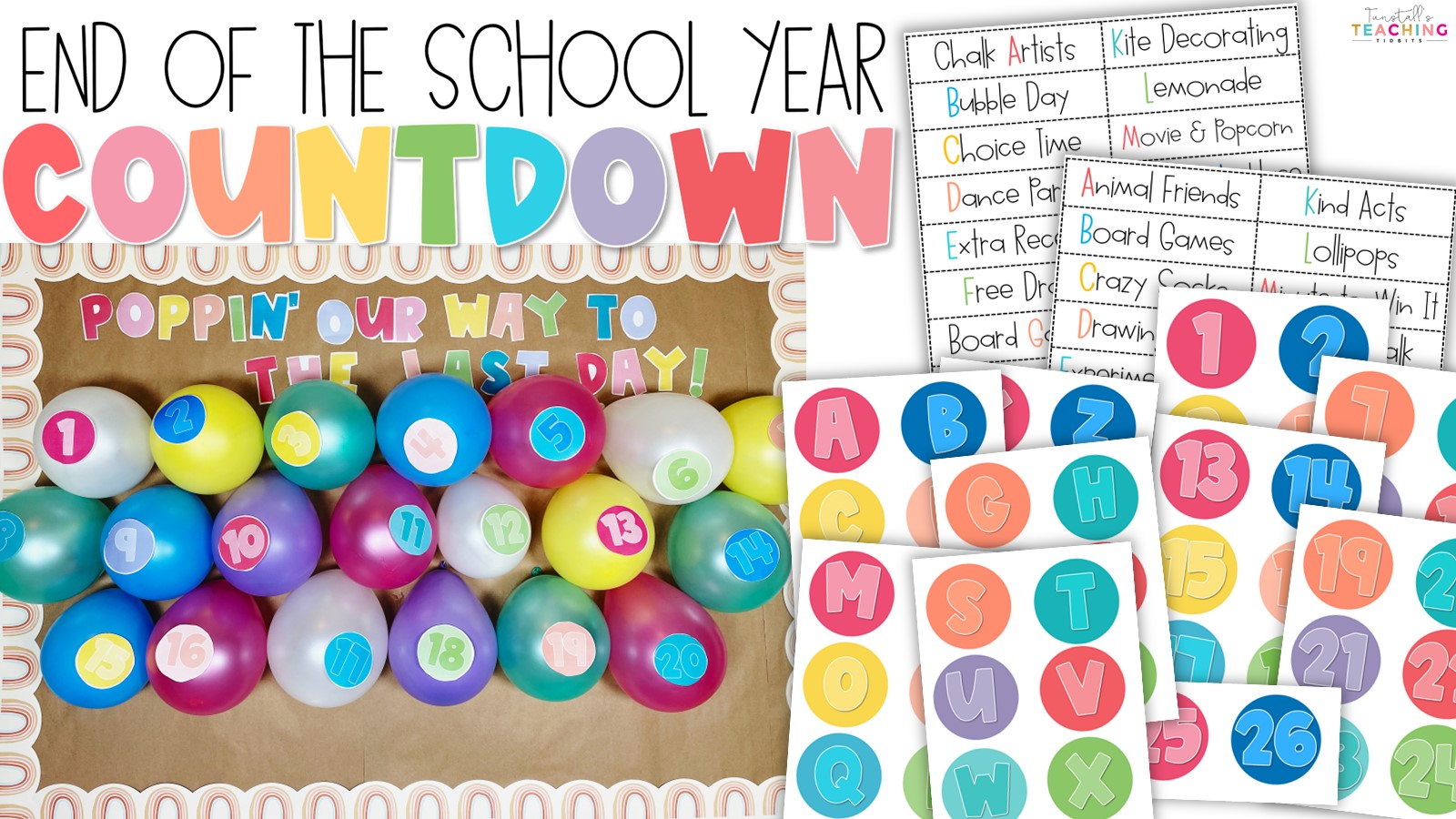 Although we still have a few weeks left, it's the time of the school year when our minds turn to THE END TIMES… Ahem, I mean closing out the school year.  Thinking about the checklists before that final walkout is both exciting and exhausting. To help, we have an End of the School Year Countdown free for you!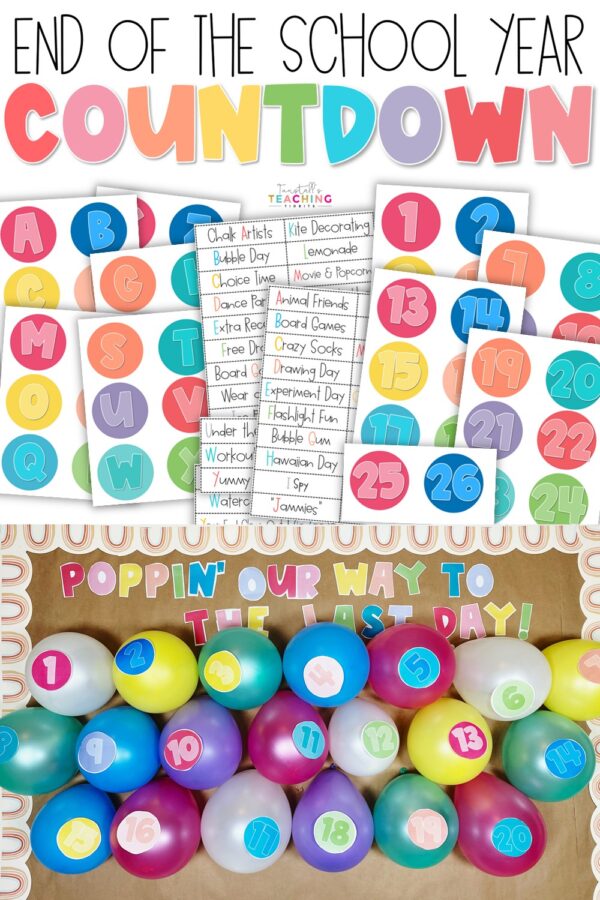 End of the School Year Countdown
Whether you like to do the ABC countdown, a numbered countdown, or a themed countdown, we hope we have some ideas to make it fun and easy this year.  Our Free Countdown Kit Download has 52 ways to enjoy the final days.  We included a fun bulletin board titled "Poppin' Our Way to the Last Day!"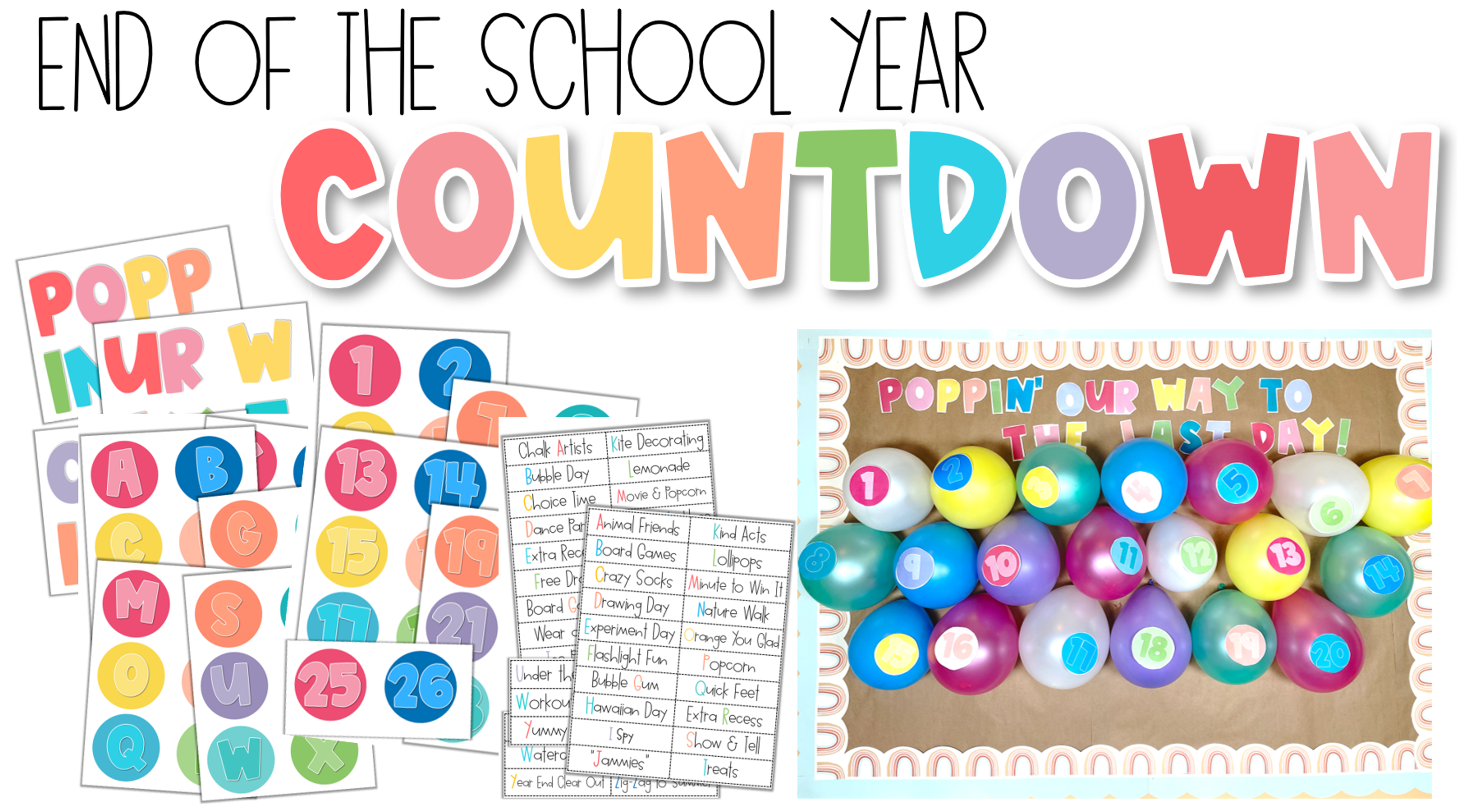 What about all the time between now and the final balloon pop?  We have so much learning paired with engagement to share!
End of the School Year Learning Themes
When student engagement and buy-in decline during the final weeks, teachers, we come back irresistibly strong!  It's that time of the year when I use the power of themes and props paired with learning content.  THIS POST is packed with learning and fun themes to boost buy-in these last few weeks.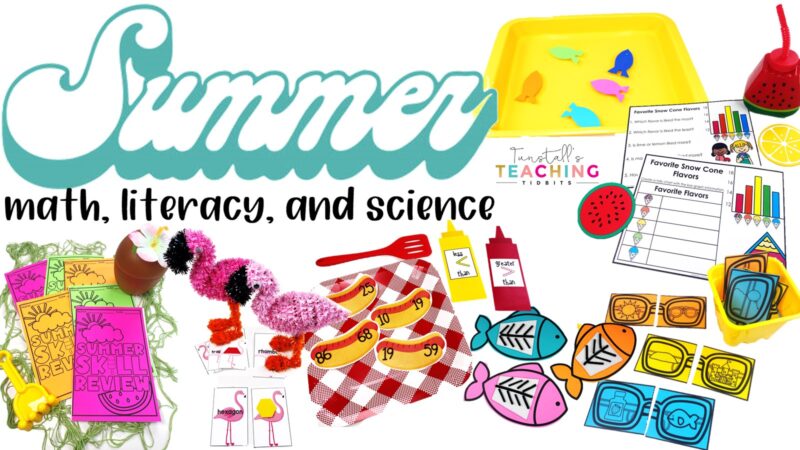 10 End-of-the-Year Math Review Ideas
It's the perfect time to implement fun ways to review the year's content. In this post, we will share 10 math review resources.  These 10 math review resources focus on standards review while creating a fun format for students to review in many modalities.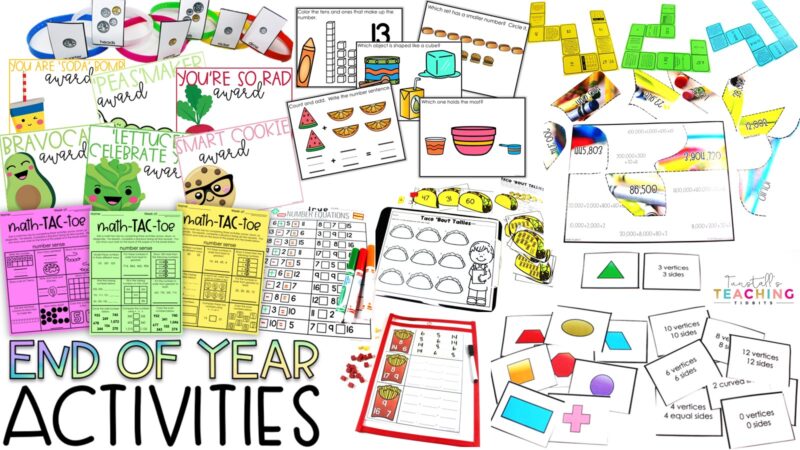 Thank you so much for landing on our space. We hope the days are short and the crazy is as contained as can be!