Summer Fun with the Lit Kit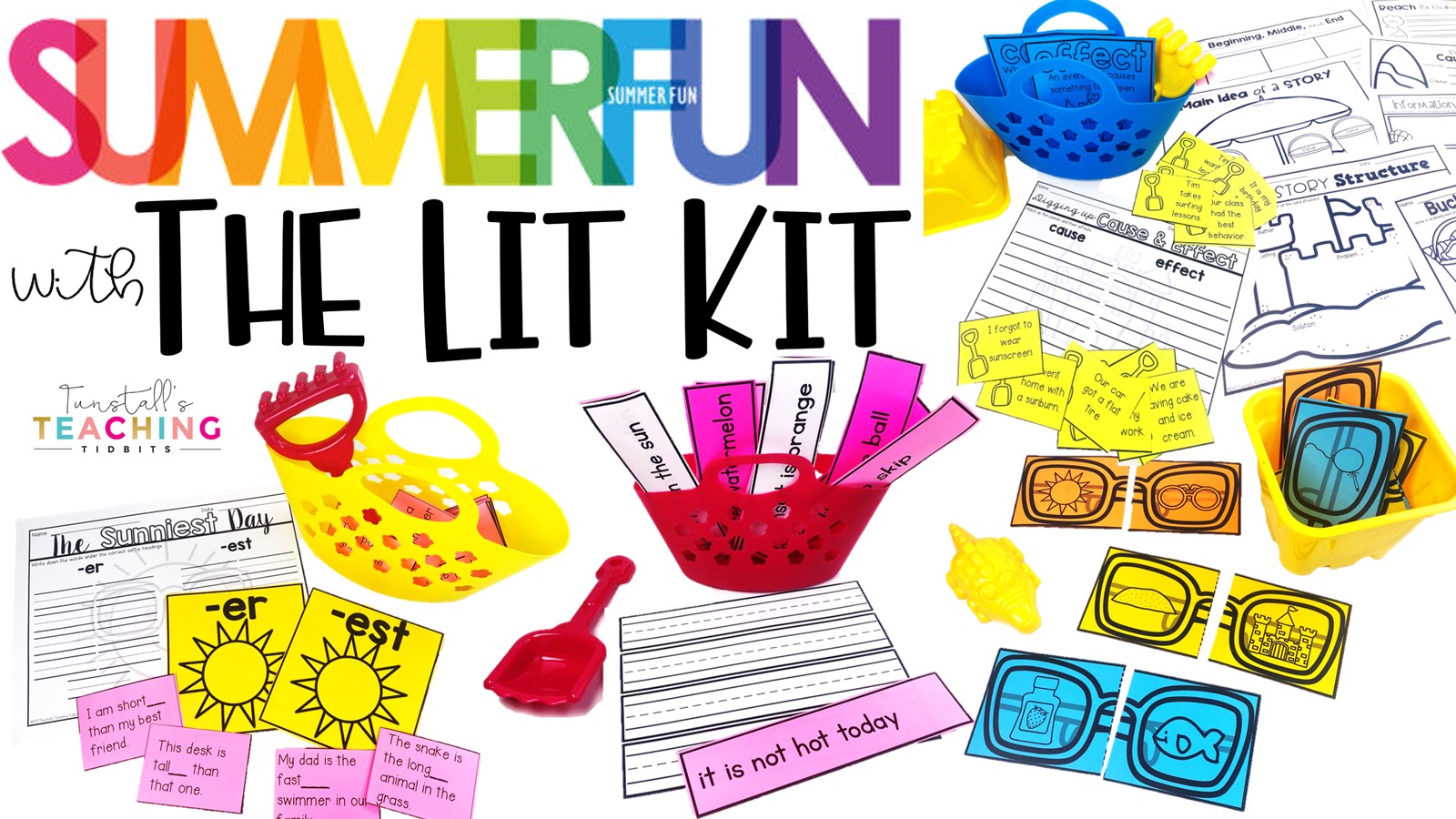 The Lit Kit resource spans grade levels K-4 with a range of standards being taught throughout each month.  However, when May and June roll around, it's time to take the engagement level up a notch (or two or ten).  The hotter the temperature outside, the higher the engagement if you ask me! This post shares the May Lit Kits for grades K-2 using some dollar store props.  Let's have some Summer Fun with the Lit Kit. If you teach grades 3-4, jump down to the heading for standards alignment to find your links.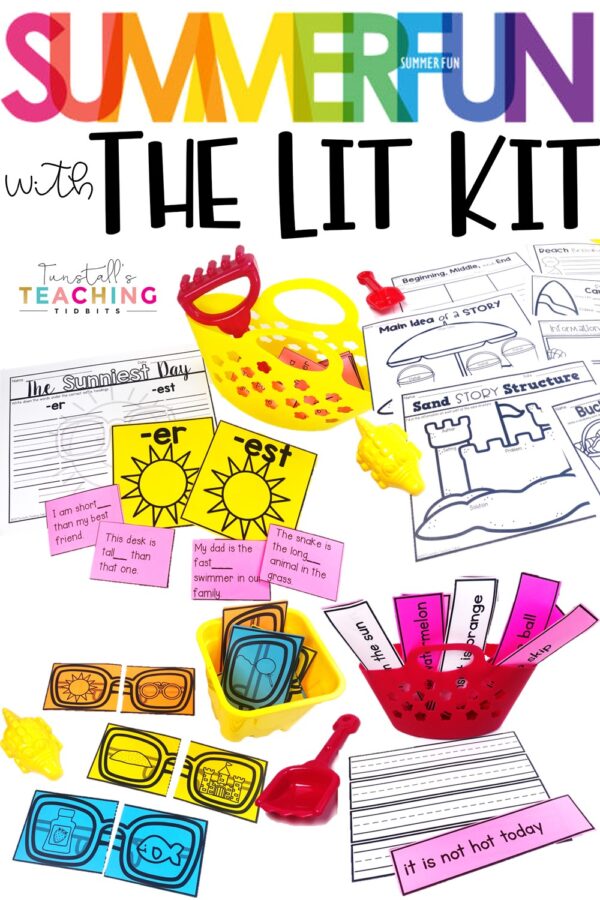 SUMMER FUN WITH THE LIT KIT
Below is a series of pictures from the May Lit Kits for Kindergarten, First Grade, and Second Grade.  Adding a fun dollar store basket or prop provides some magic lure for students.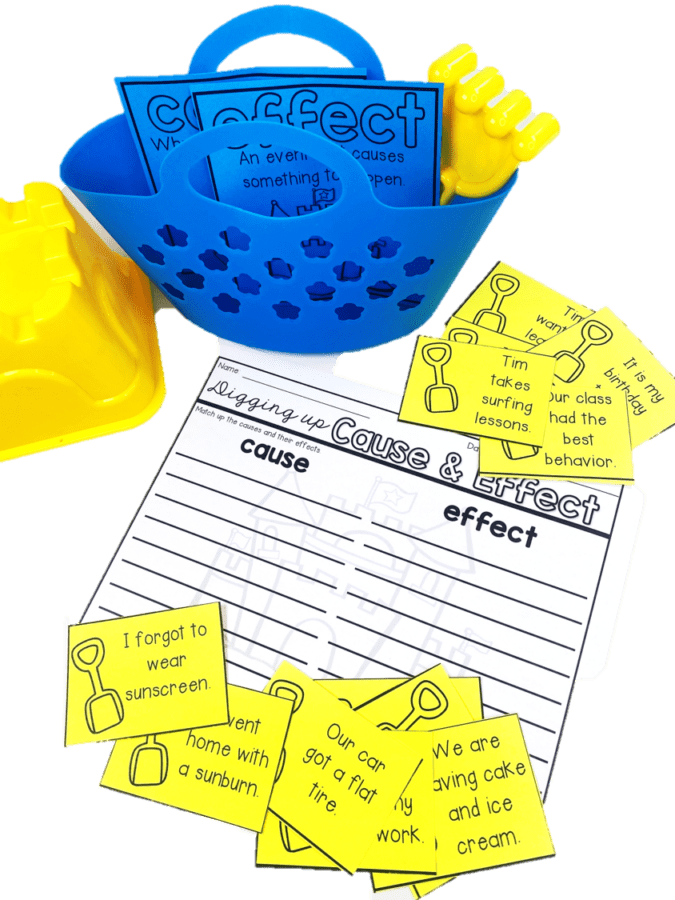 STANDARDS ALIGNMENT FOR THE LIT KIT
The Lit Kit is a yearlong resource broken up by months.  Each month provides helpful standards-based activities and teaching posters.  Below you can find five free documents that will provide the backbone of information of what each grade level lit kit provides.  Similarly, click the picture to get the free scope and standards download for your grade level.

To conclude, here are the links to each grade level bundle.  You can always get each month separately too!
More Summer Themed Learning
Here's a post on Summer Themed Math + Literacy Stations.  Each set has 24 math + literacy stations all summer-themed to keep students learning and having fun.