Summer Themed Math + Literacy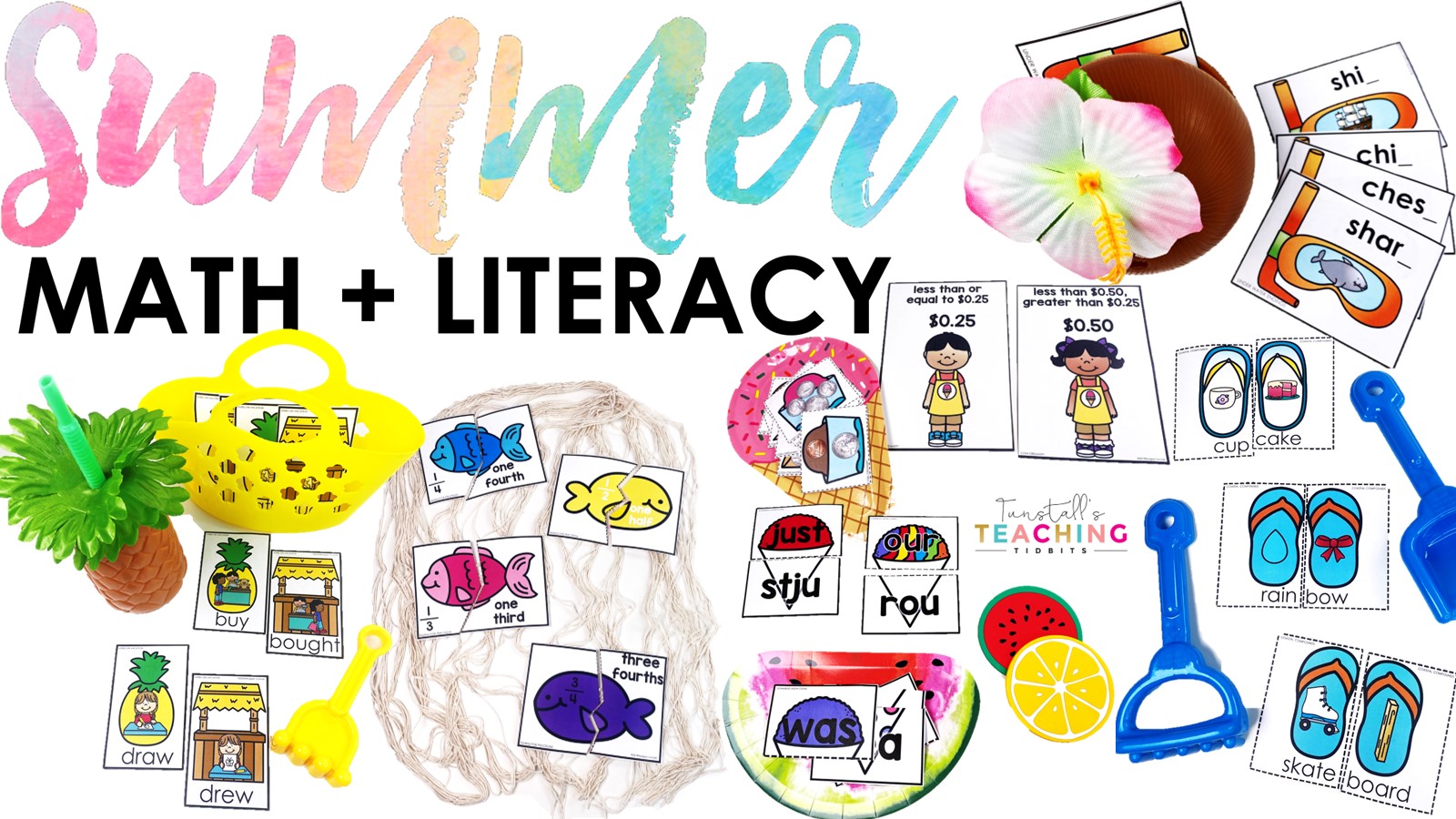 This post is all about summer-themed math + literacy workstations for Kinder, first, and second grade.  These workstations are summer based so you can pull students in with the fun theme.  While the stations have cute summer-themed clipart, adding some dollar store props really skyrockets the engagement level.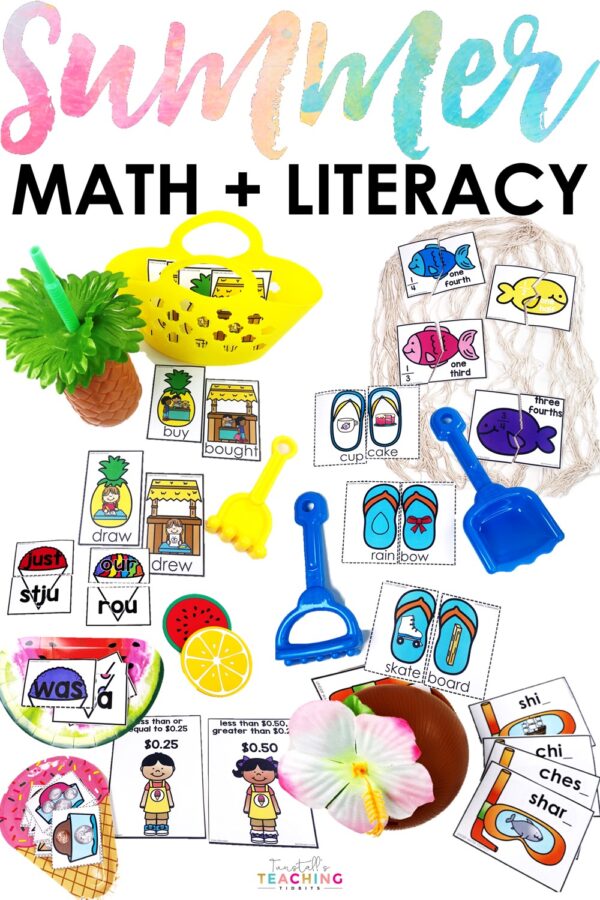 Summer Themed Math + Literacy
Because each class is different, having a variety of different skills and activities to pull from makes life much easier.  This post shows pictures from all three different grade levels of summer math and literacy.  Click the grade levels below and at the end of this post to read more about that specific grade level.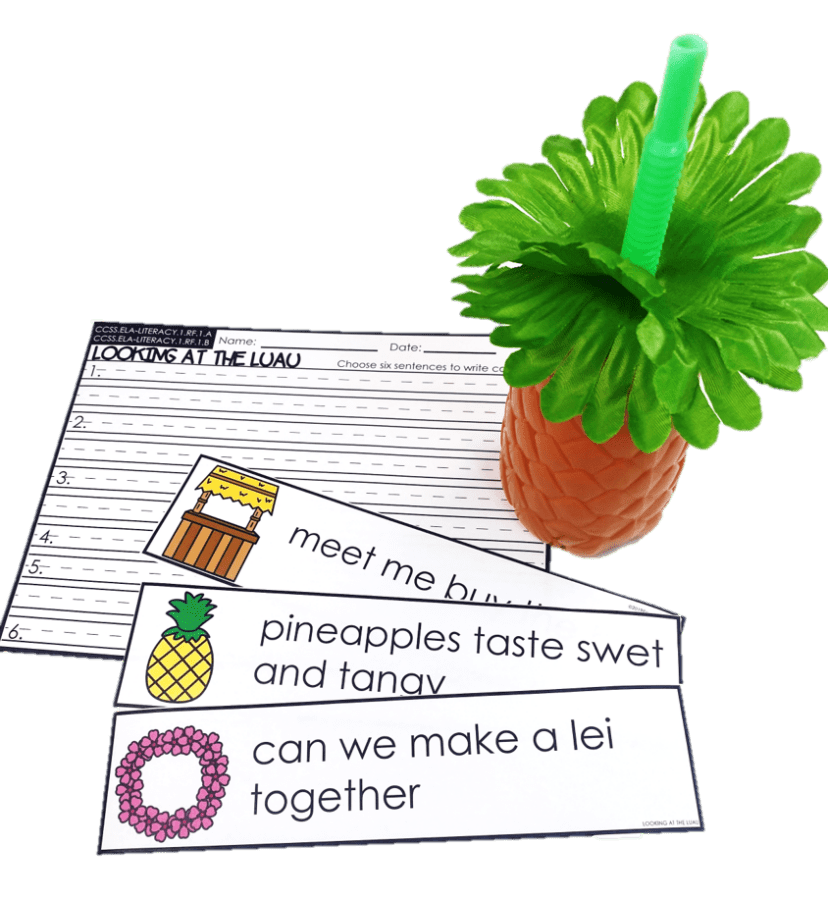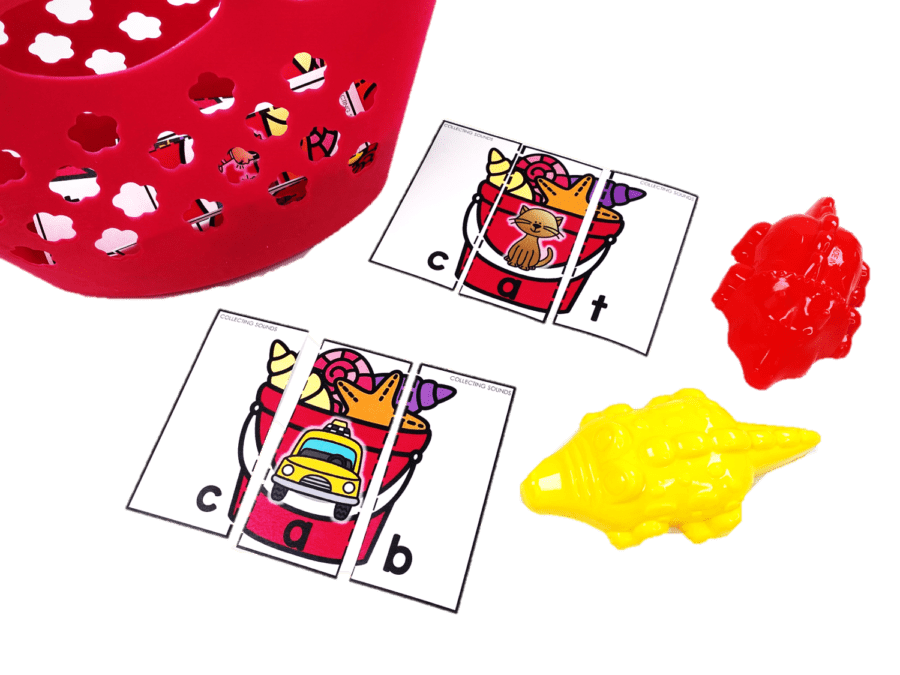 BENEFITS OF WORKSTATIONS
The goal of independent, hands-on activities is to allow students to practice and apply what they already know.  We all know that our students need repetitive practice to become confident and fluent with math and reading concepts, but sometimes we get caught in keeping students busy.  These stations are purposeful and appropriate (and standards-aligned) so you can rest assured.  Students tackle more difficult concepts because they see it as less daunting.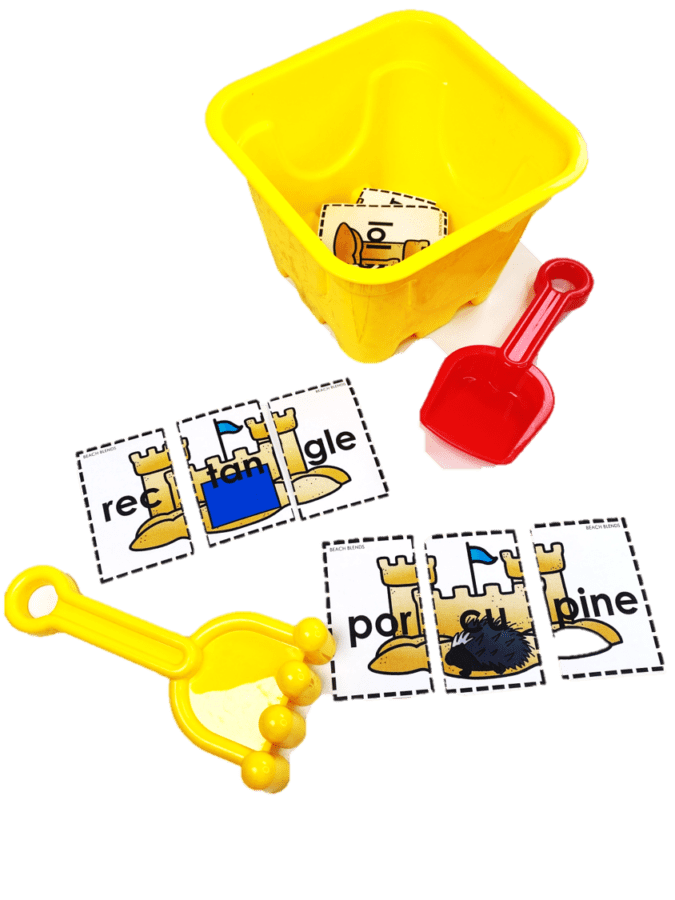 STANDARDS ALIGNMENT
For easy alignment, each grade level set of math and literacy workstations has TEKS and Common Core listed for each activity.  There are a total of 24 workstations in each grade level, enough for the entire season of centers, and bonus, they cover a variety of skills.  The summer set is one of four sets in the seasonal bundle (fall, winter, spring, and summer).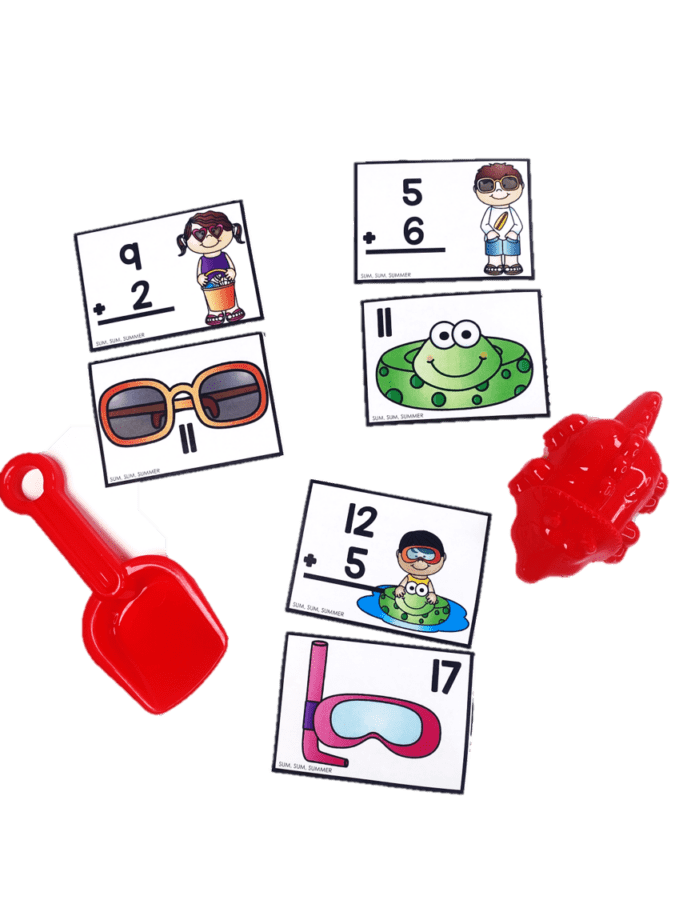 You can find these workstations by grade level and season by clicking the grade levels below.  The bundle of all four seasons will give you the biggest discount on scoring almost 100 amazing workstations for both math and ELA for the entire year.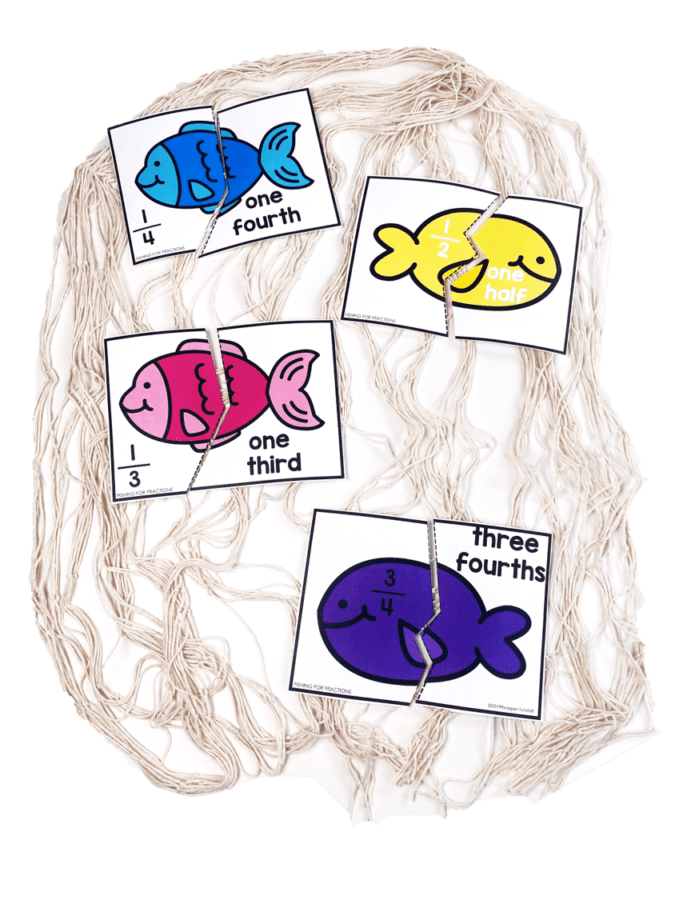 MORE SUMMER LEARNING IDEAS
To keep the summer fun going, here's a post all about summer skills review!