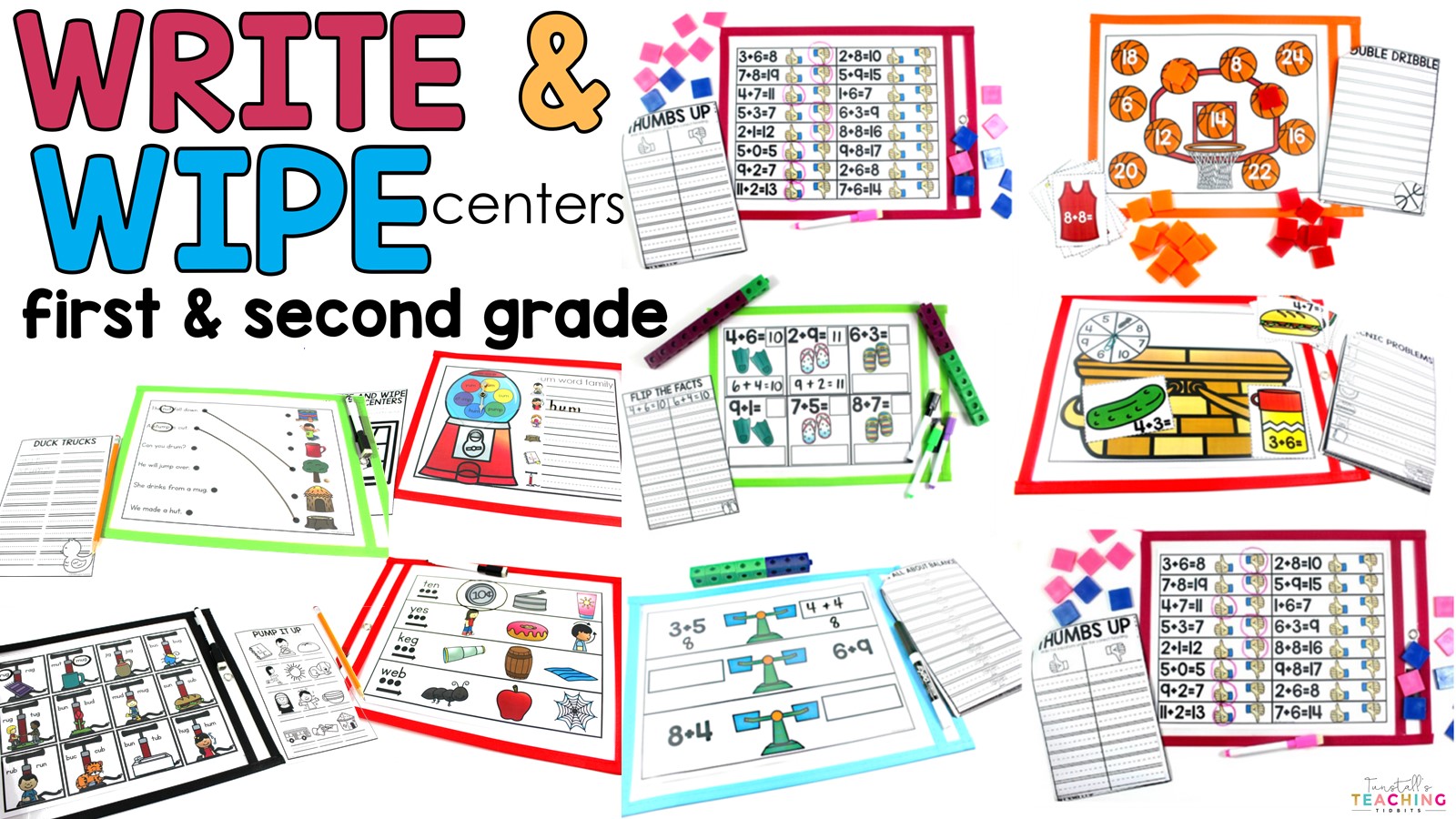 If you love low prep, this is for you!  Our Math and ELA Write and Wipe Stations are our lowest prep centers line of resources.  In this post, we will take a closer look at both our math and our phonics Write and Wipe Stations for first and second grades.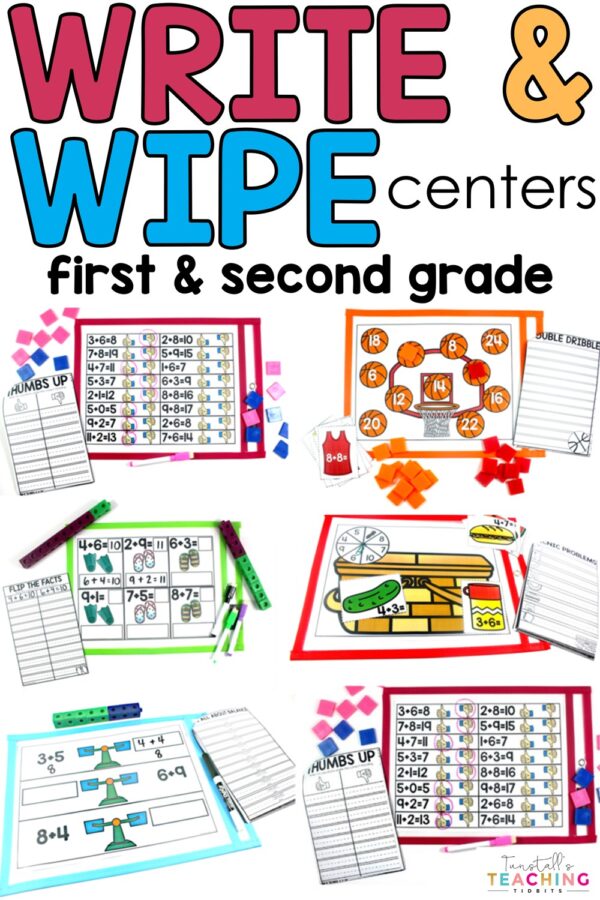 Write and Wipe Math Stations
Keeping up with math centers prep can be an uphill battle, but having engaging standards-based centers for independent student rotations is worth its weight in gold jean passes.  To help ease the prep yet keep the excitement and engagement high, enter Write and Wipe Math Centers.
These low-prep small group and station activities are available for first grade and second grade.  They span all standards for math and are grouped into units by those math strands.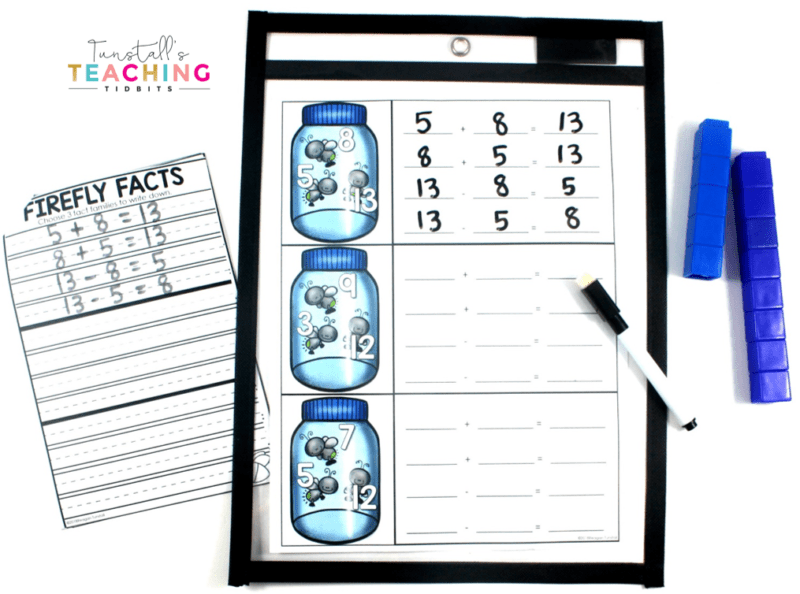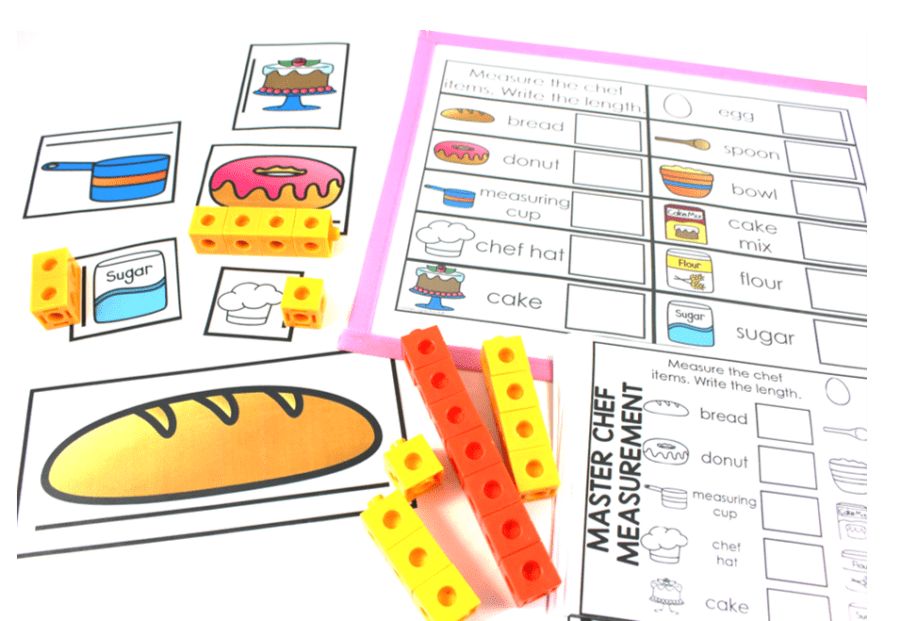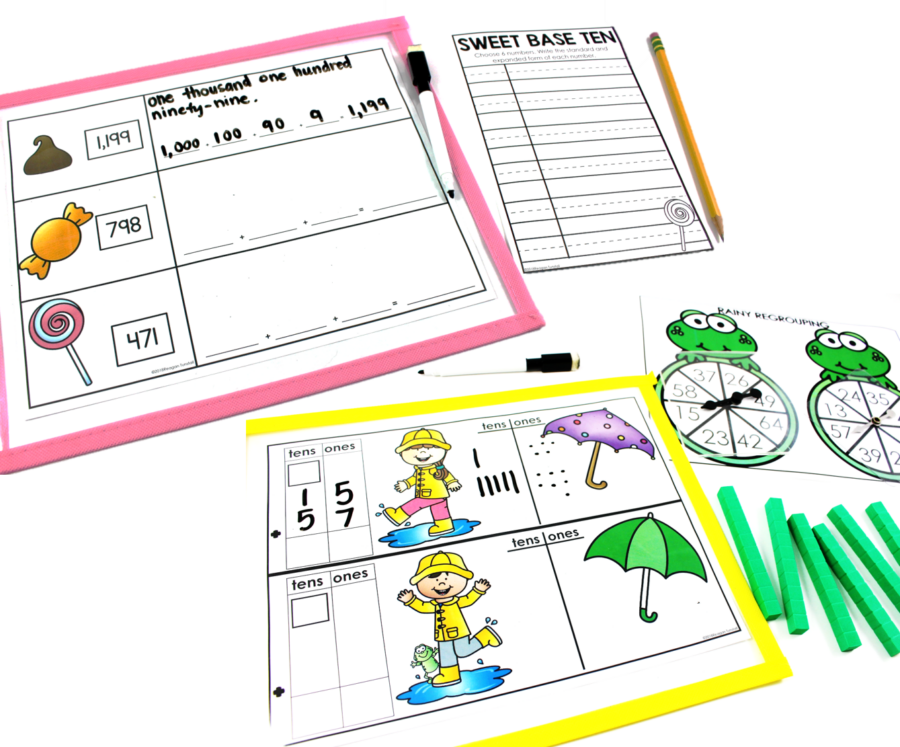 WRITE AND WIPE PHONICS STATIONS
Like the math stations, the phonics stations are designed to slip into a sheet protector or a wipe-off pouch for easy one-step, low-prep centers. Students grab the pocket sleeve and a dry erase pen. There is a recording sheet booklets included for accountability.  Students keep the little booklet in their centers folder or desk to take with them as they use the centers.

WAYS TO USE
Use write and wipe center mats for spelling and phonics lessons, a literacy center rotation, or a small group teaching activity. Provide students with opportunities to apply short vowel and long vowel patterns.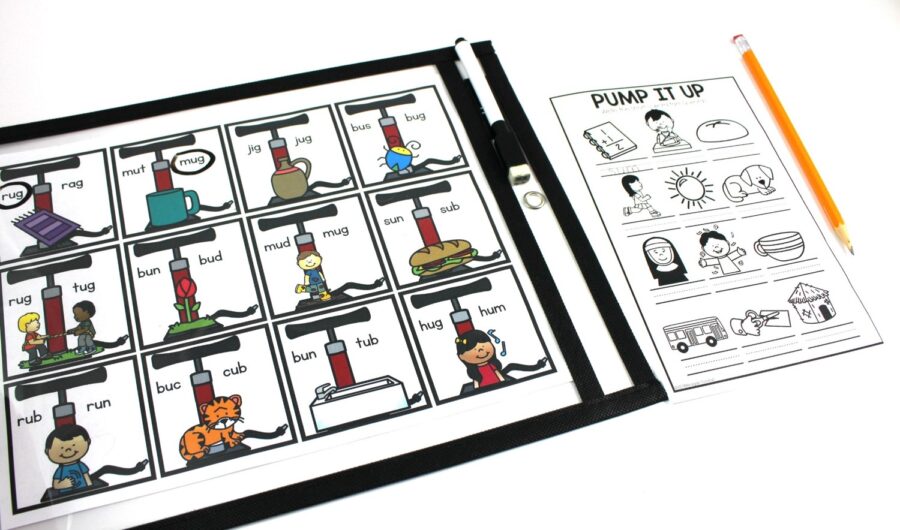 Keeping up with stations can be easy.  Click the grade levels below to find these bundles or individual units.
First Grade Math          Short Vowels Phonics
Second Grade Math           Long Vowels Phonics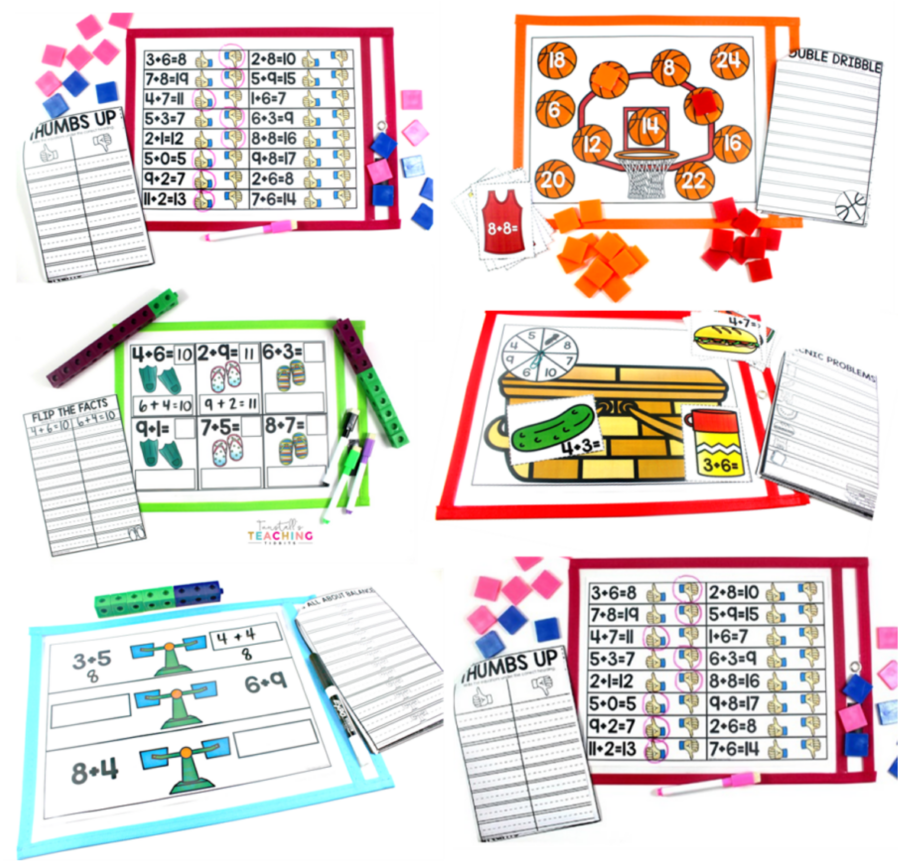 More Math and ELA Stations
For phonics instruction, the perfect partner for these Write and Wipe Stations are our Flip Up Phonics Stations.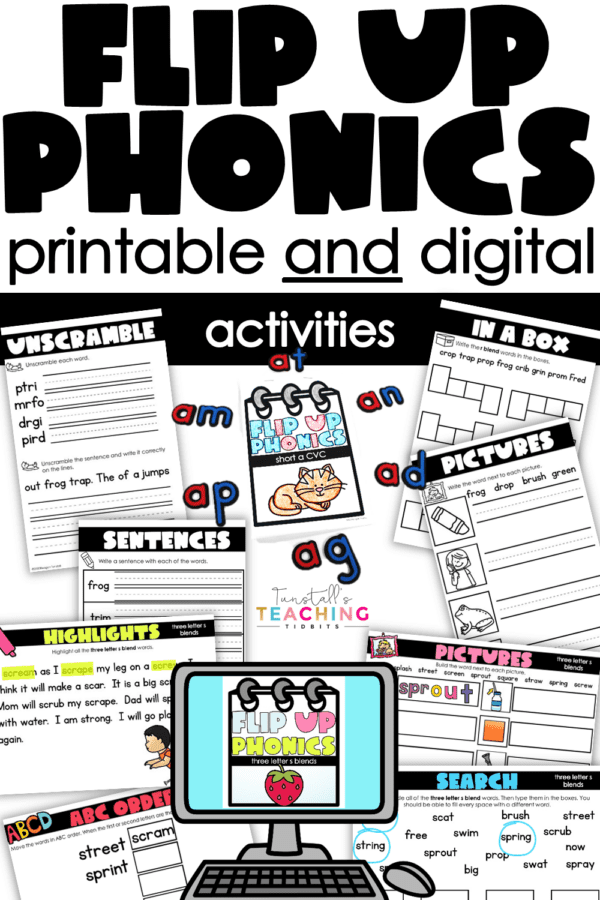 Likewise, for math we can pair Write and Wipe Math Stations with our Stations by Standard Math Stations.