Guided Math-Reflecting on the Journey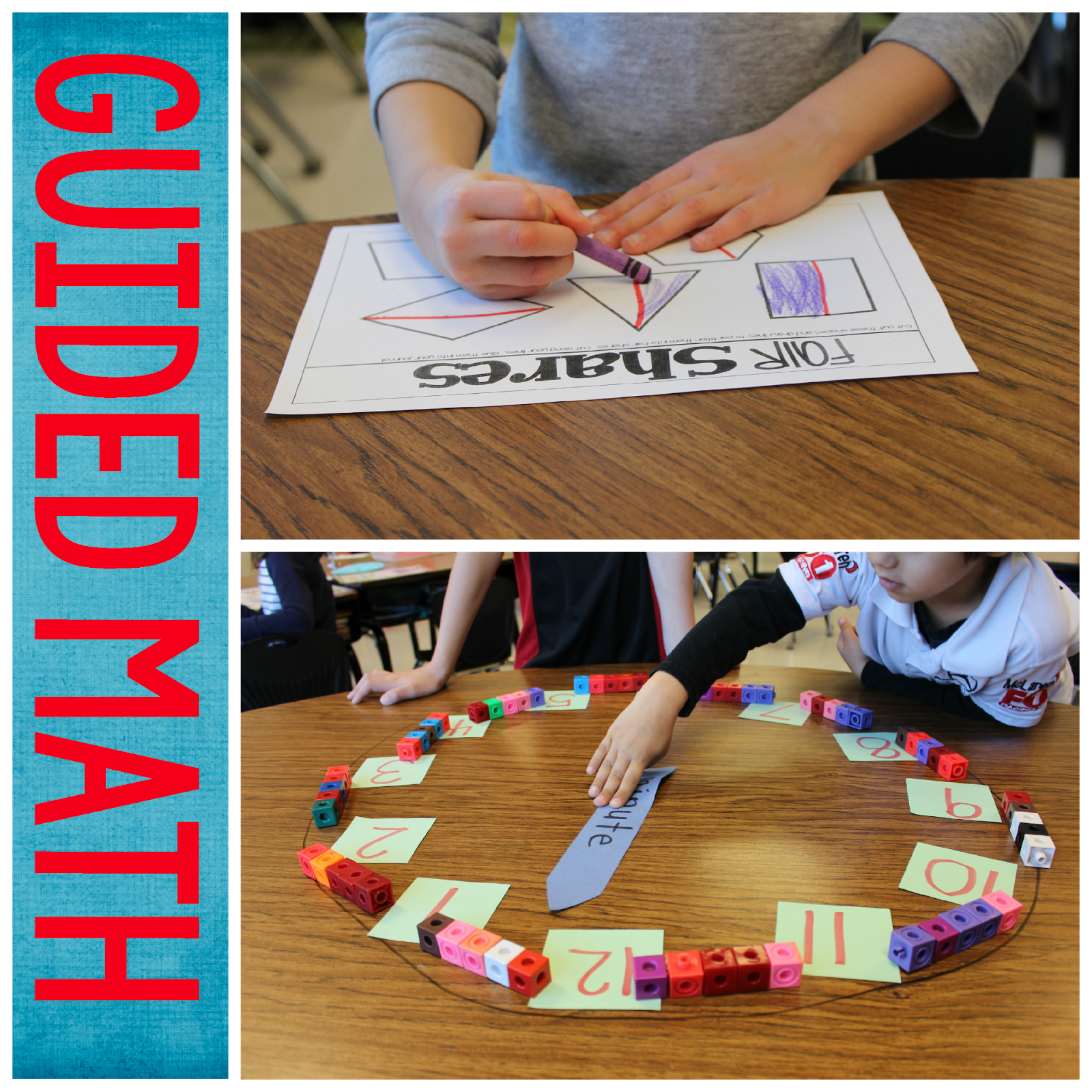 My journey with guided math has been an 8 year process. Let me be the first to say this does not make me an expert, but rather a willing participant in finding what works best for math instruction!
If you are thinking about taking the plunge into guided math, this is the perfect time of year to experiment with your already trained students! Try incorporating guided math components. A change in your daily routine can boost morale and get you through the never-ending winter to spring turn over.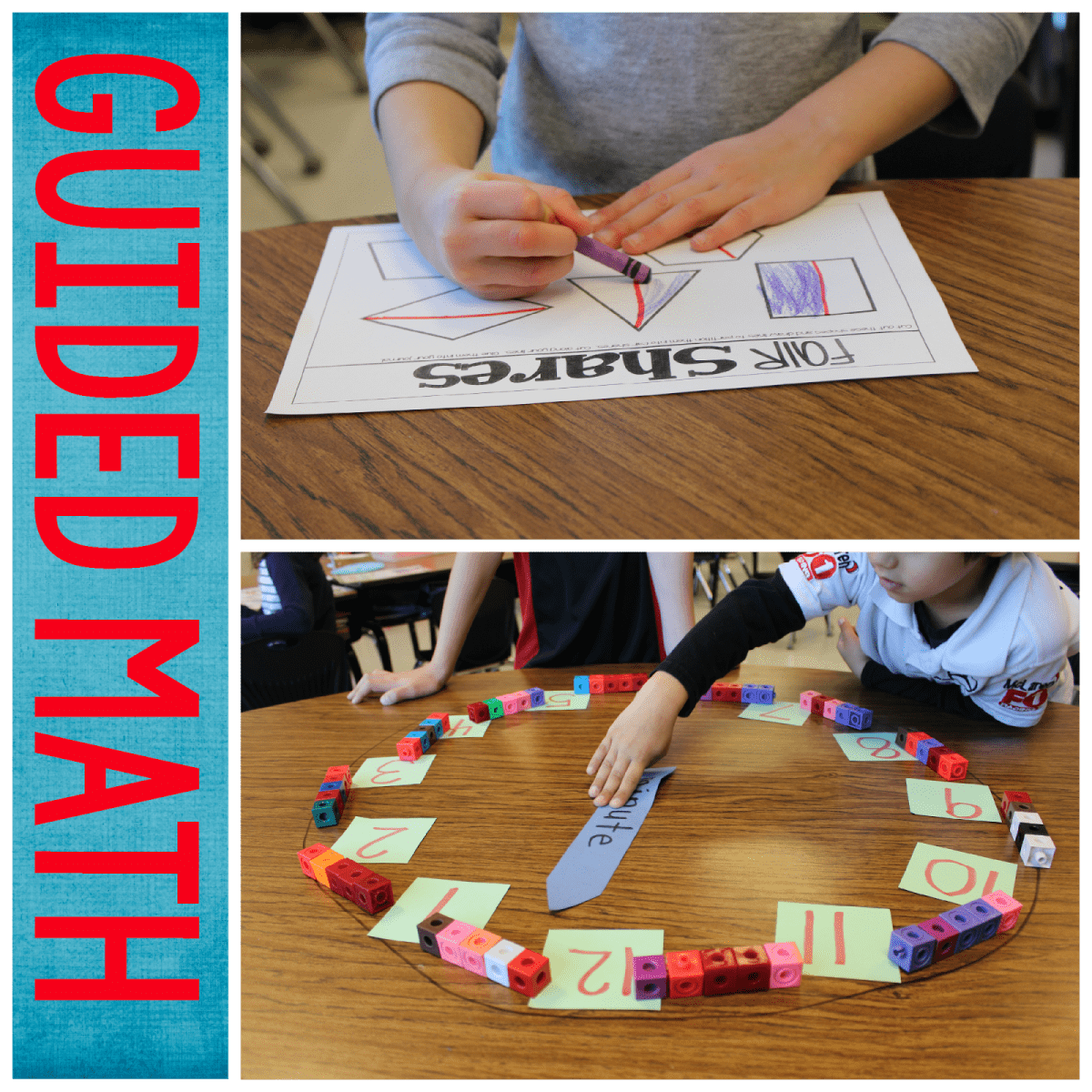 The Components of Guided Math
Warm Up

Whole Group Teach

Guided Math Rotations

Reflection
PLAN
Before you begin be sure to have a plan.
Planning Questions:
How many students do you have?
The more students you have, the more rotations you may need to get your students into groups of 4-6. In my experience a group of 4-5 works best and if you can have an even number in your group, partnering is much easier.
How big do you want your groups?
Think about your resources in order to plan how big your groups can be. For example, if you plan to use computers or electronic devices, then the number you have available at one time will dictate the size of your group.
What resources do you have?
There's no perfect way to do guided math, but you will want to make it as enjoyable and functional for you as possible in order to sustain it through the year. For this reason, you will want to decide where you are going to invest your time. What resources do you know will work for you?
As of now, my rotations are shown on the slide below.
Teacher Table (Small group instruction with me)
Technology- Computers
iPad Application (Could be substituted for math tubs)
Math Journal (Independent work)
Math Tubs (Hands-on Math Application)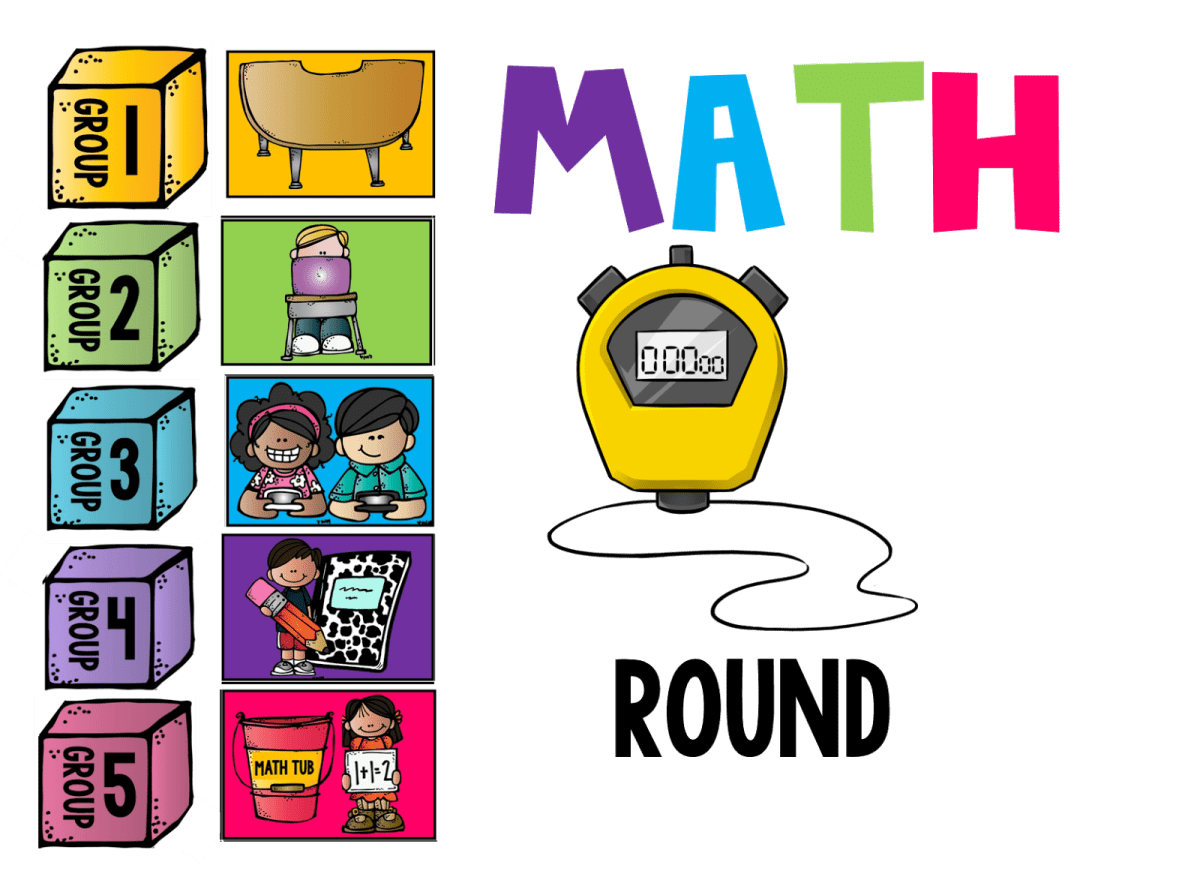 Guided Math Pocket Chart and Power Point Rotation System found
Here
Expectations:
During Math Rotations, students are given a lot of privileges with the materials and use of the entire room. With all this responsibility comes expectations. I like to keep my rules simple, I have shared my free guided math posters on the blog before, and they remain all year as well as the voice level charts. (also free)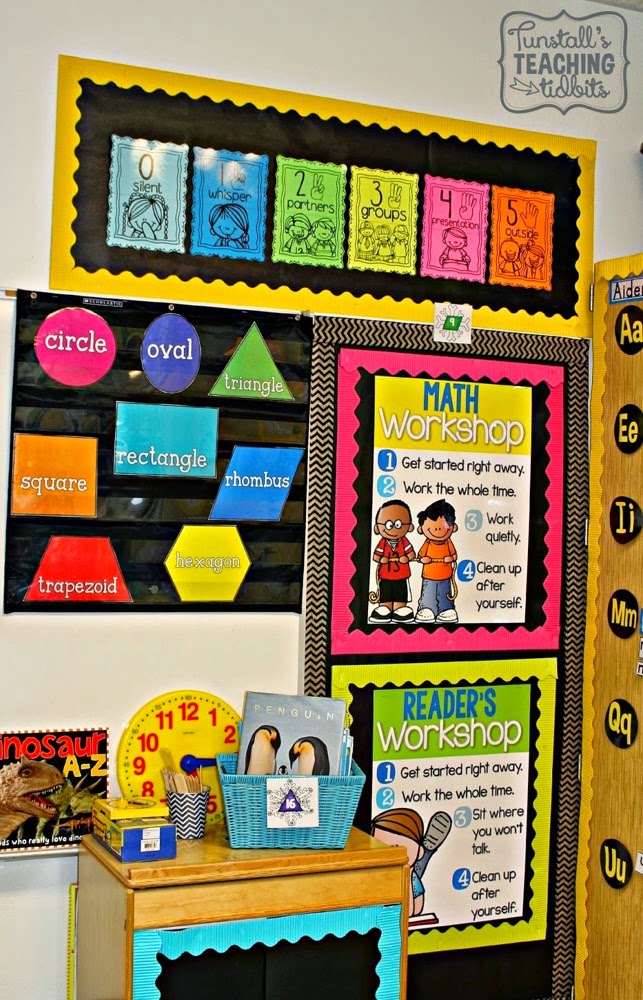 Although your content will change weekly/monthly, your routine will become second nature. With all the moving parts working together, it will make sense for you and your students. When there is a break down. Stop. Bring it to everyone's attention, and problem solve right away. This keeps everyone accountable for making it work. Just last week, I regrouped my students. I could tell that they needed a fresh group of friends to work with. It really helped! Don't be afraid to shake things up as needed. My students are ability grouped. Mostly. What I mean by that is that I will allow circumstance to take precedence when necessary. In this case, spring fever wins over all. It has been perfect as we are working on measurement and assessing for our upcoming report cards.
I use a guided math binder for planning, record keeping, and RTI. It helps to have everything in one spot!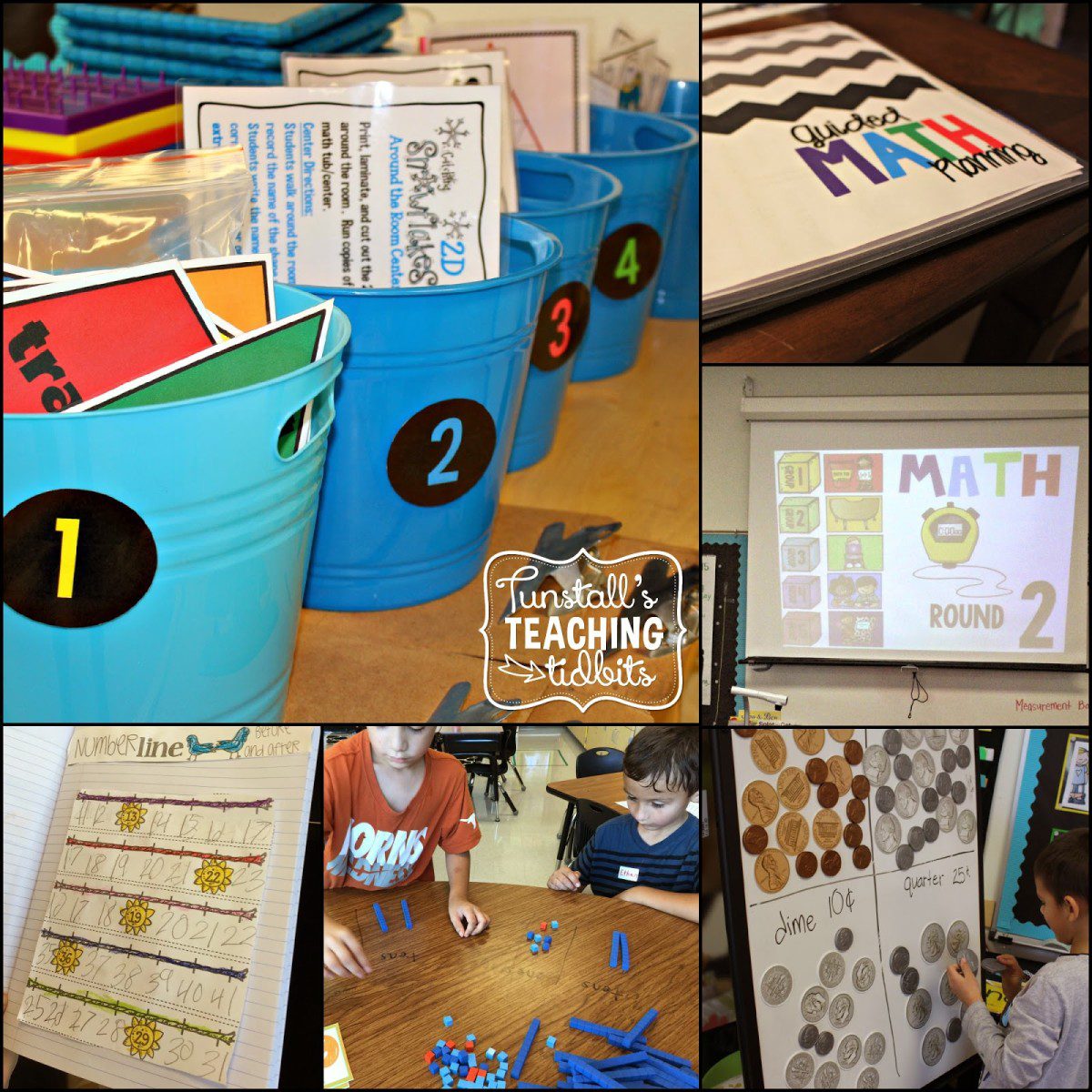 Where do I get the materials to fill my math tubs every week?
I have spent years building up my math tub materials. Every Summer I take stock of what I have and add to the mix as well. Two Summers ago I majorly overhauled my math centers by actually labeling the standards to each one. This allowed me to see what areas we hit most and what areas we need more hands on practice with. If you click the picture below you will head straight to all the math centers that I have created. I have monthly sets, skills specific sets, and bundles. There are free centers too.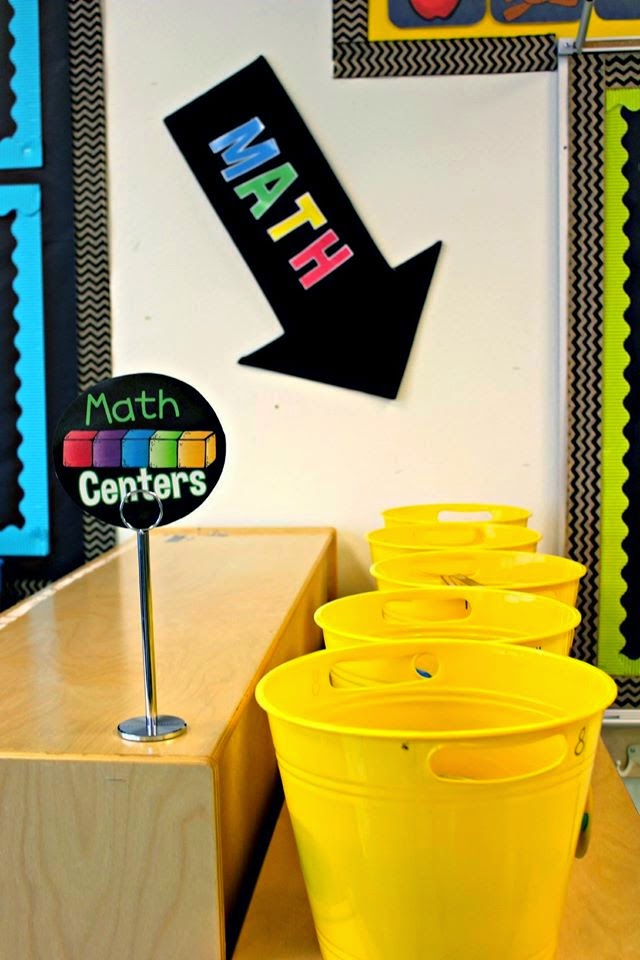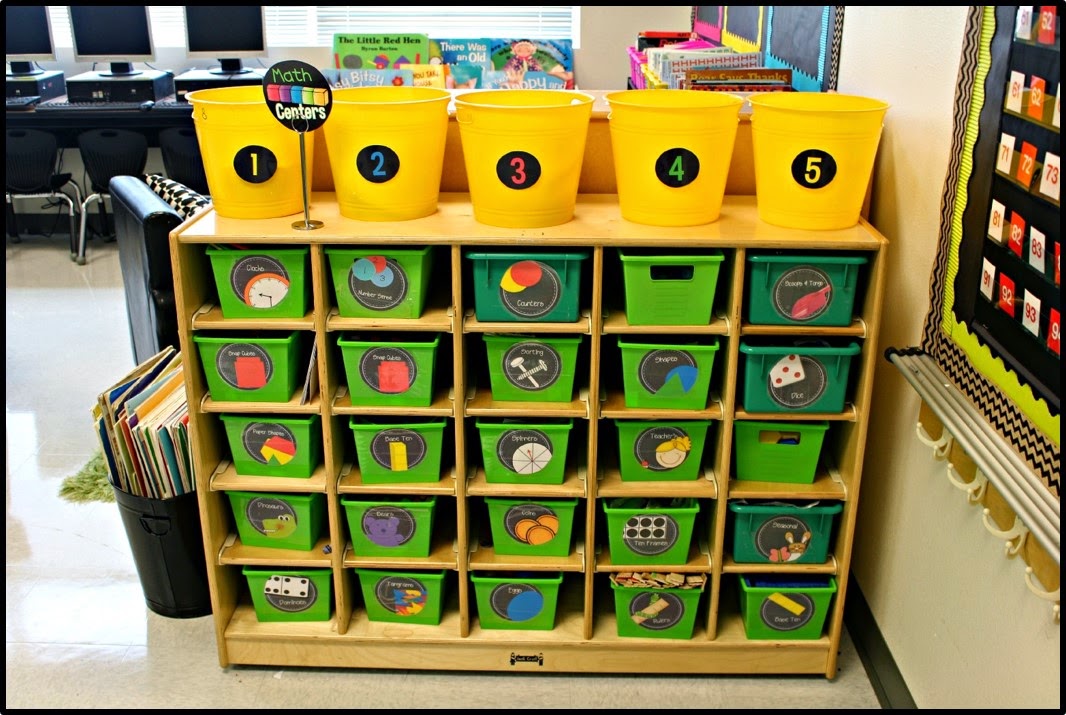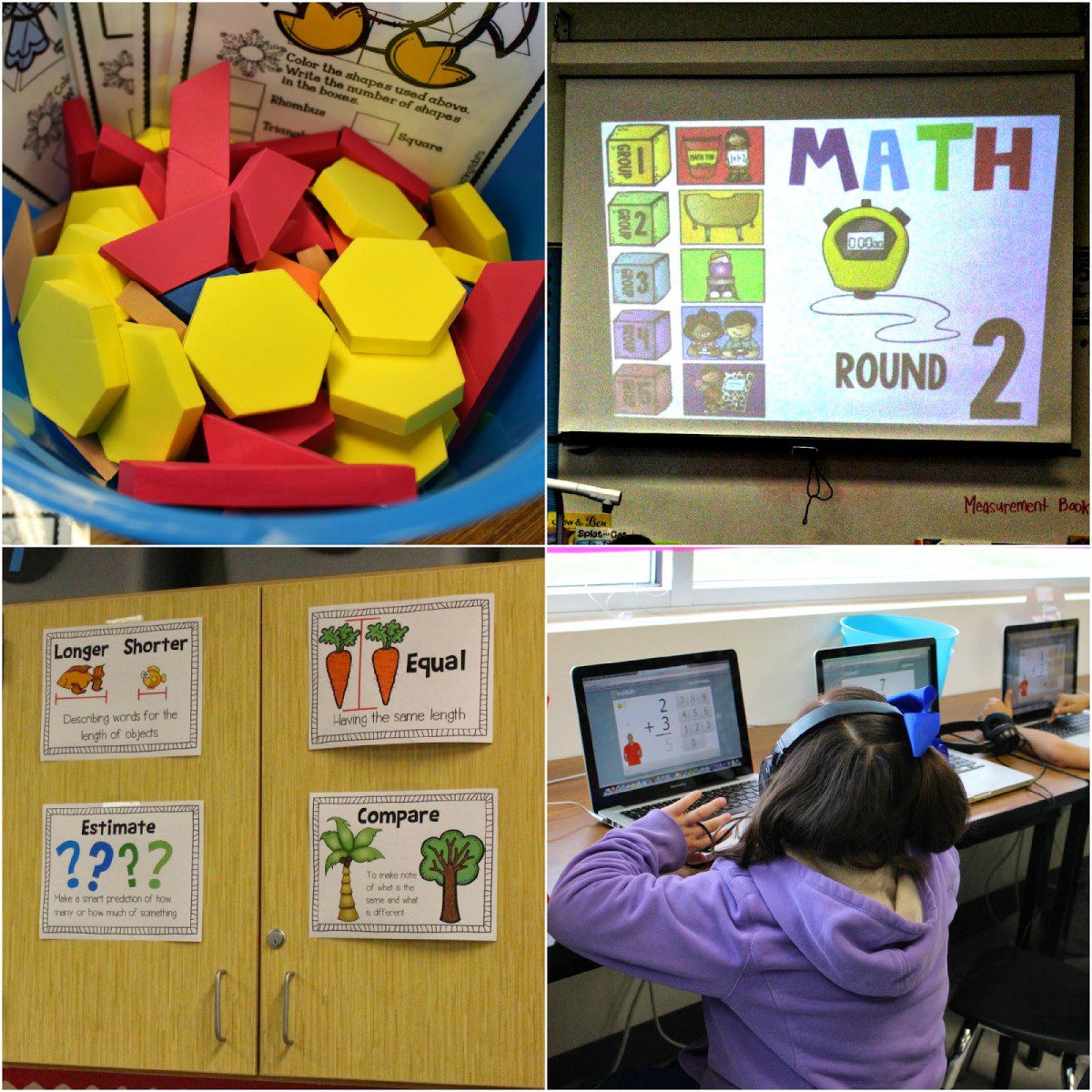 A Teacher's Math Resource Units for Vocabulary and Essential Questions Found
Here
What goes in the math journal?
The math journal is a versatile to your guided math instruction. You can use it during all 4 components of guided math. It houses a student's math thinking, vocabulary, procedures, as well as showcases how they organize their thoughts and work. It is helpful in working on their fine motor skills too!
In our room, students use their math journal during their math journal rotation. They work on a review skill independently and are allowed to buddy check if needed.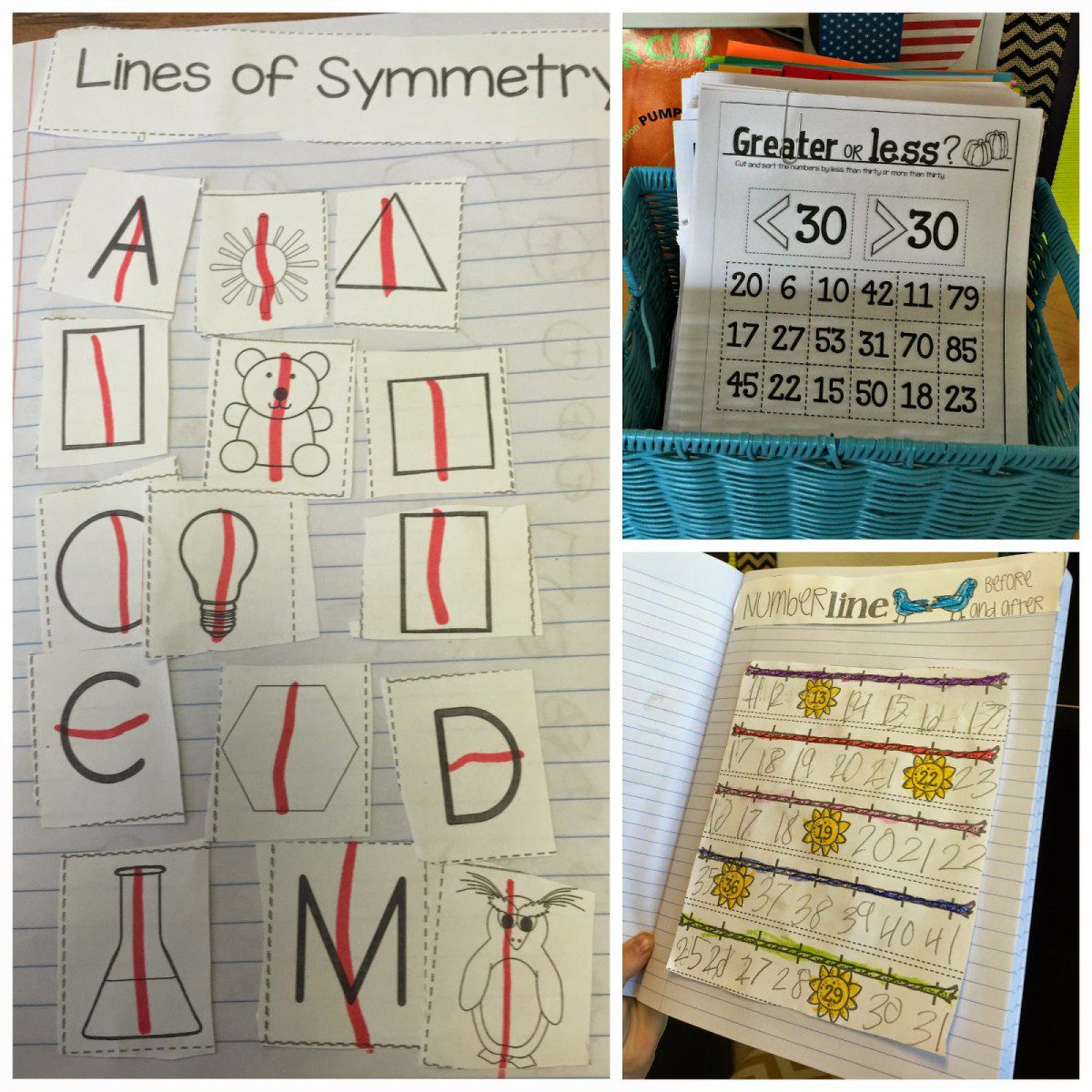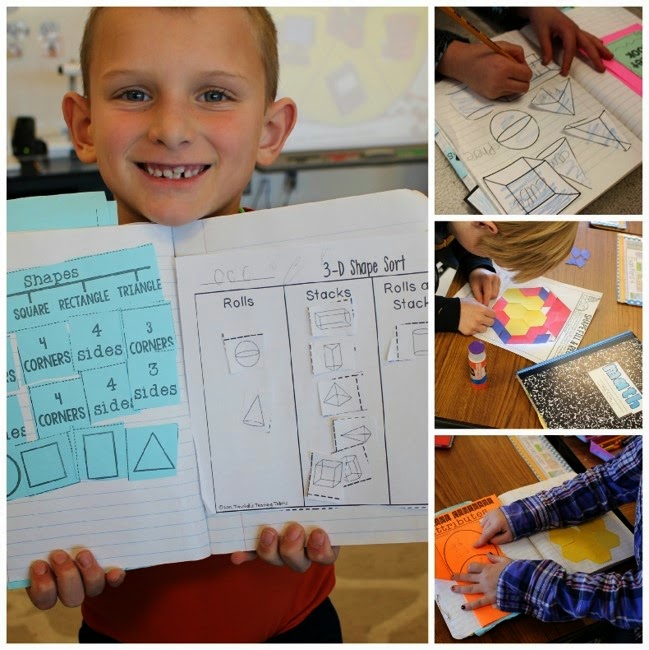 To go with all our math skills in first grade, I spent last year creating interactive monthly math journal sets. This makes planning so much easier. Just like the math centers, I already have them created and can pull what we need to review and learn for the week. To check out all the monthly math journal sets you can click the picture. You will also find a free journal set to help you decide if that is something that will work for you!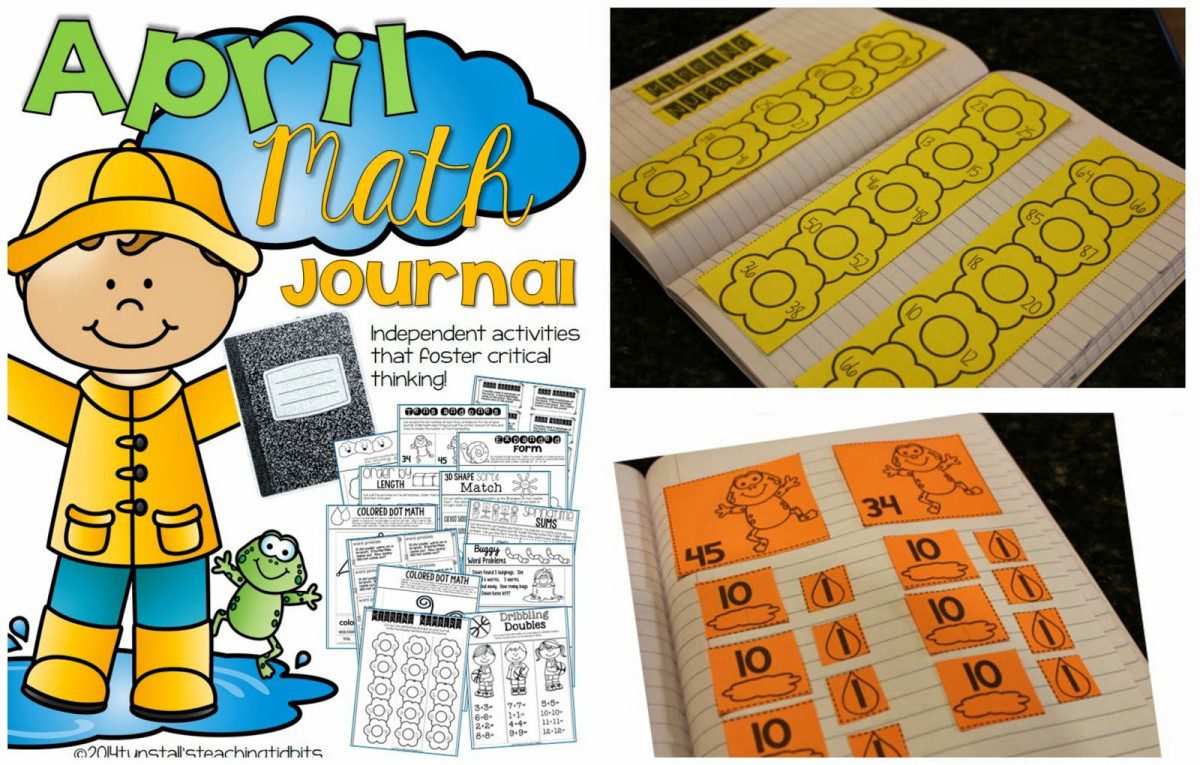 I will also put other printable skills practice pages to use during this time if they help boost our learning. These pages below follow a similar pattern as our monthly math journal pages. I run them on brightly colored paper for added interest just like our journal pages.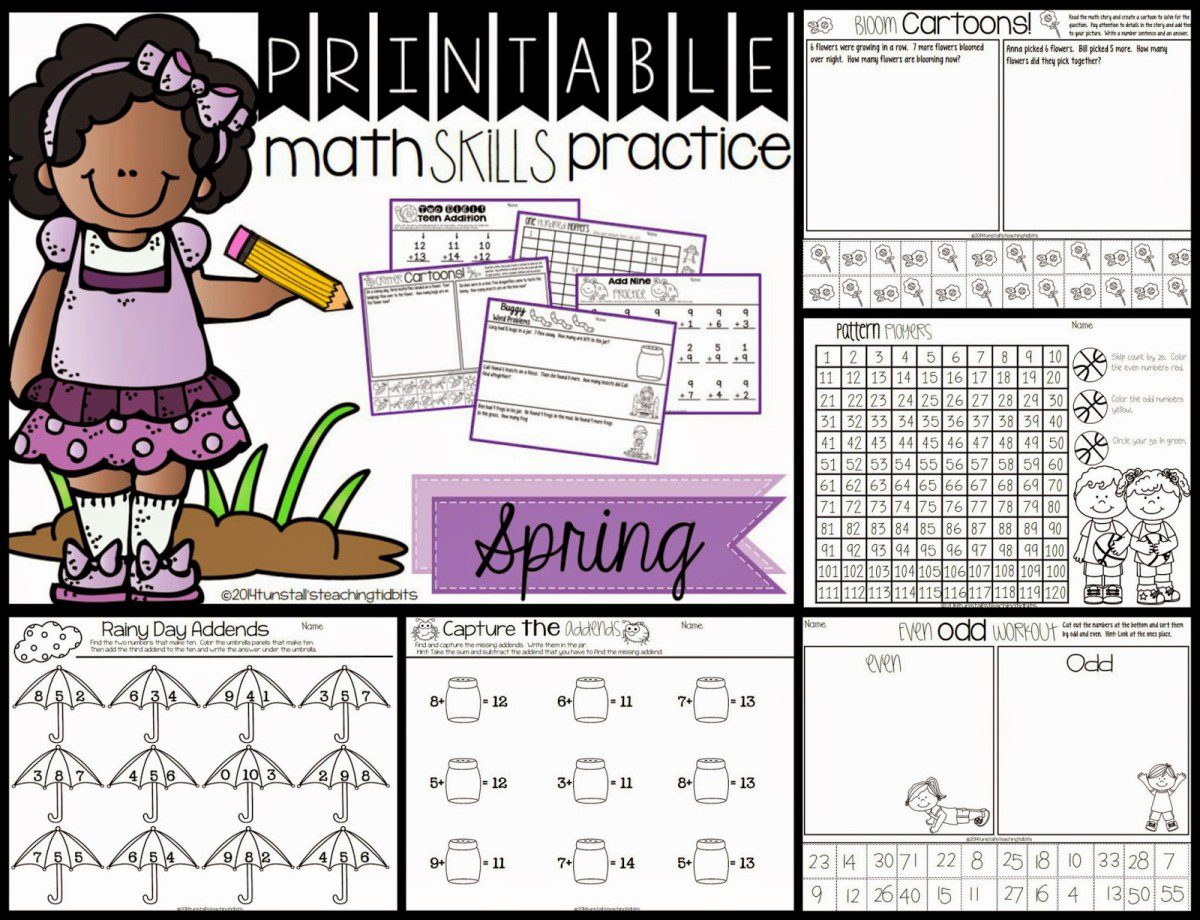 How do you reflect? I just don't have the time!
I have found a simple and effective way to get the reflection time into our math block. It started with construction paper die cuts with questions on them, and as my clip art collection grew, my reflection ideas grew! I have a unit devoted to classroom and learning reflections. You can get this reflection there. (as well as other fun reflections)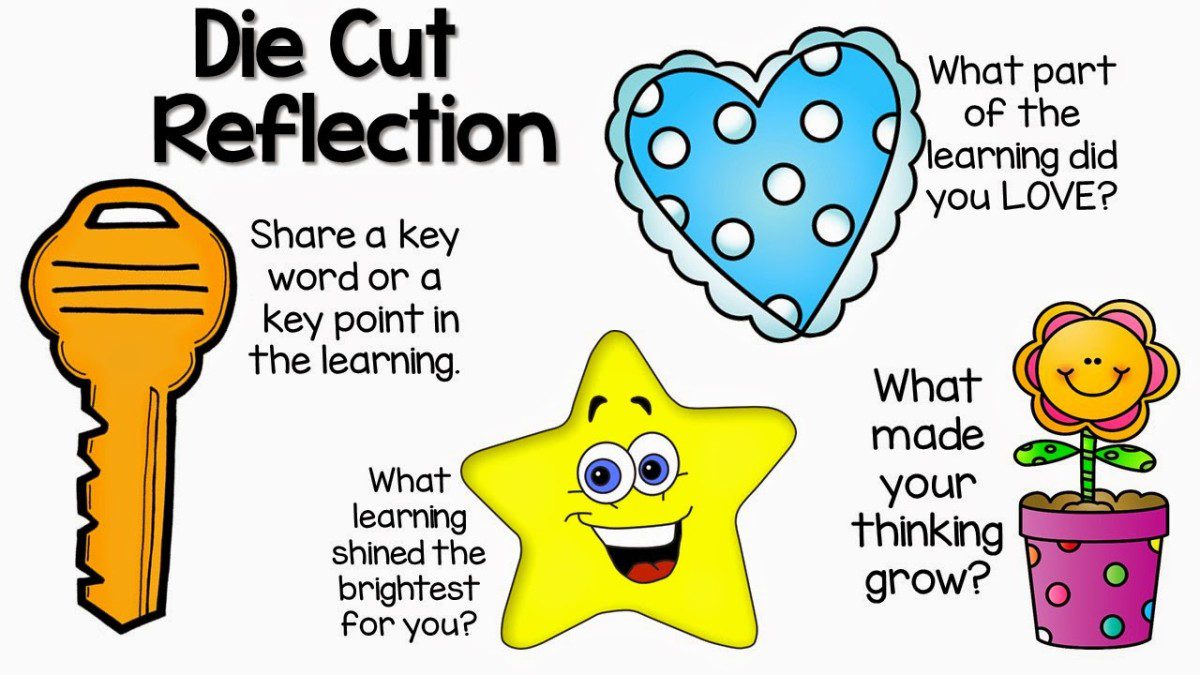 In little baggies, place four different clip art reflection questions. You can do this in any grouping that works for you. Whole group, partners, 4 square share, etc. I like to make groups of 4 on the rug because there are 4 different questions. Students pull a clip art out and answer the question in their group related to the math instruction that day. Then if time, one or two of your better shares can share out with the class. The open ended questions are limitless and students do find that learning is fun when their friends point out something they did that day!