Build and Color Place Value Mystery Pictures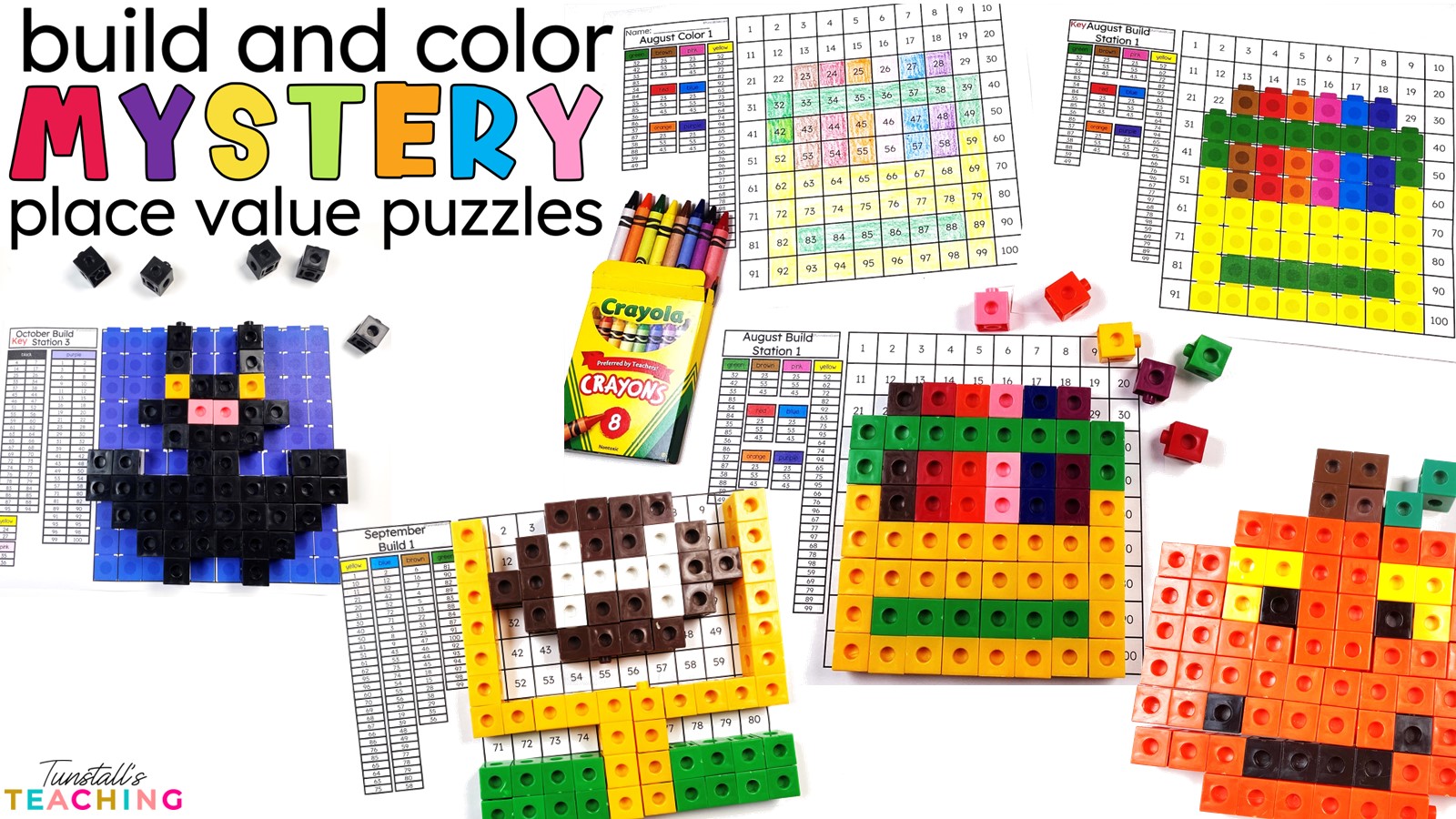 Teachers know how to amp up engagement in the area of math. The first way is to provide hands-on learning, and the second is to incorporate color.  Our Build and Color Place Value Mystery Pictures do both!
Build and Color Place Value Mystery Pictures
Whether these monthly sets are placed in a math station or used for fast finishers, they are a class favorite. Each Build and Color Set has three options for all of the mystery pictures. Students can use the build-it mat and follow color and number cues to build with snap cubes. A modified version of this is to have students build right on the picture using it as a blueprint. Finally, students can create the mystery pictures using crayons to color the chart rather than build on top of it.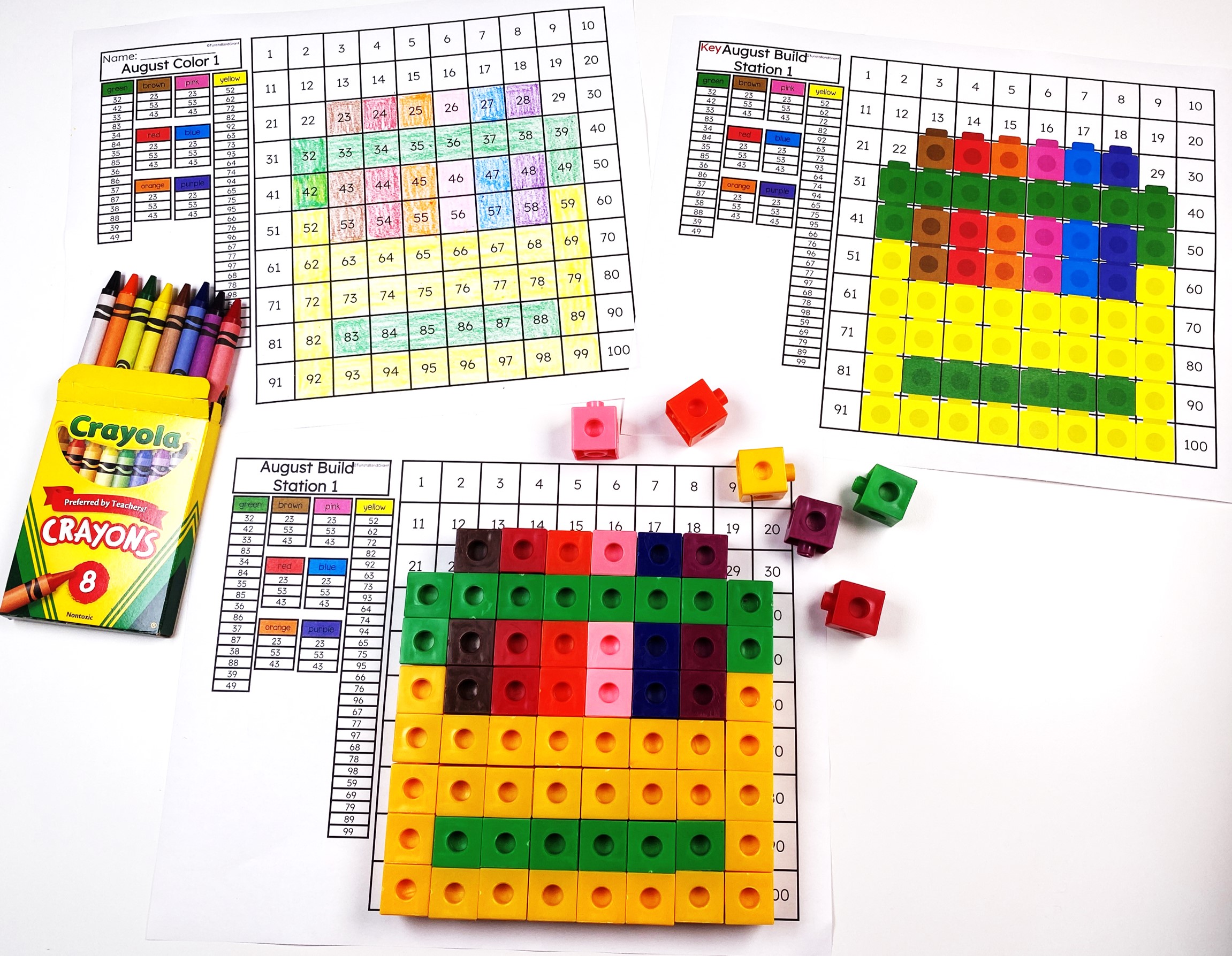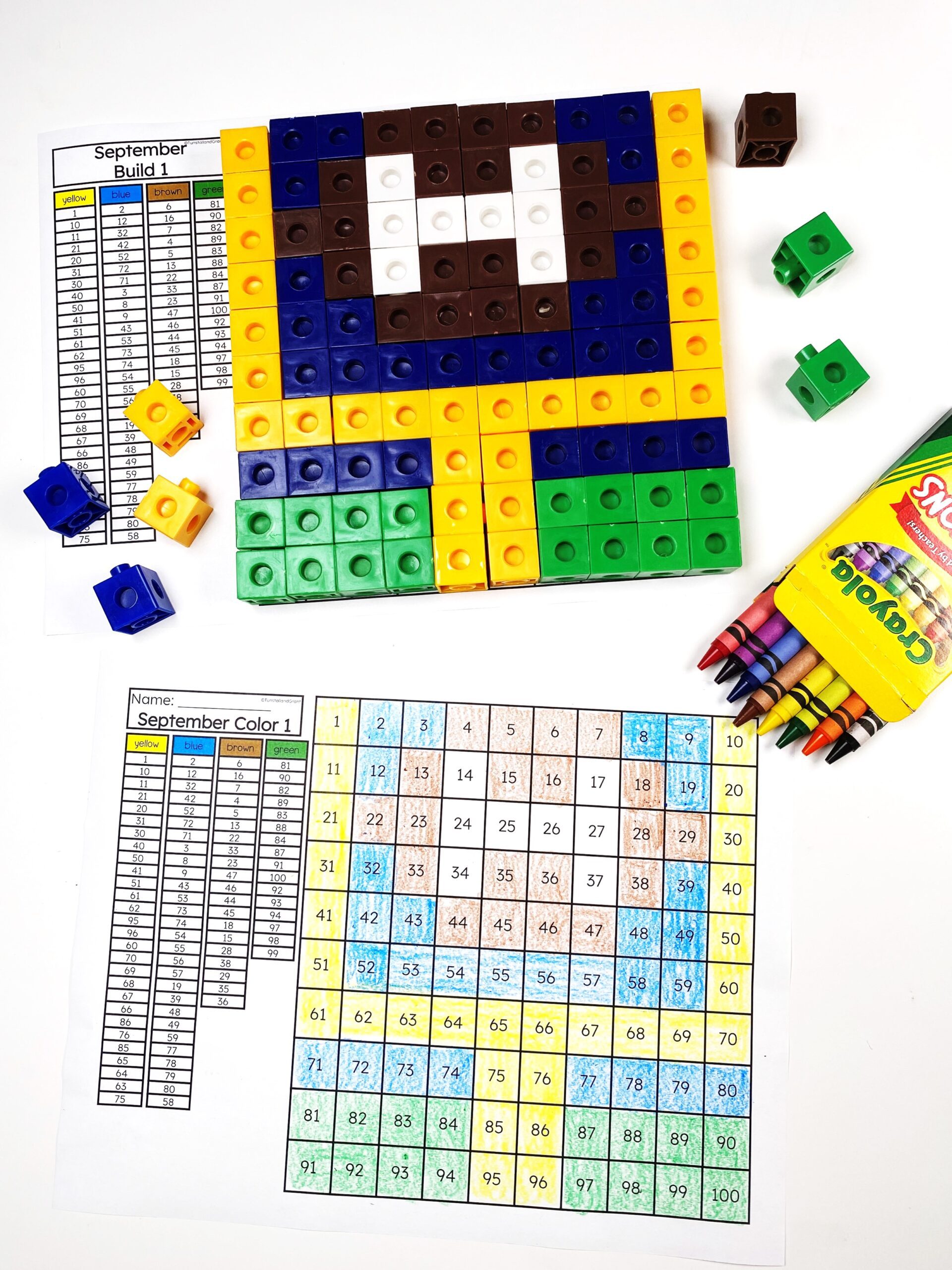 The versatility of the monthly build and color pictures makes them a teacher favorite. Plus, the prep is just printing and putting out snap cubes or crayons. These are terrific welcoming in activities for morning, choice and indoor recess time fun, or math station and fast finisher options.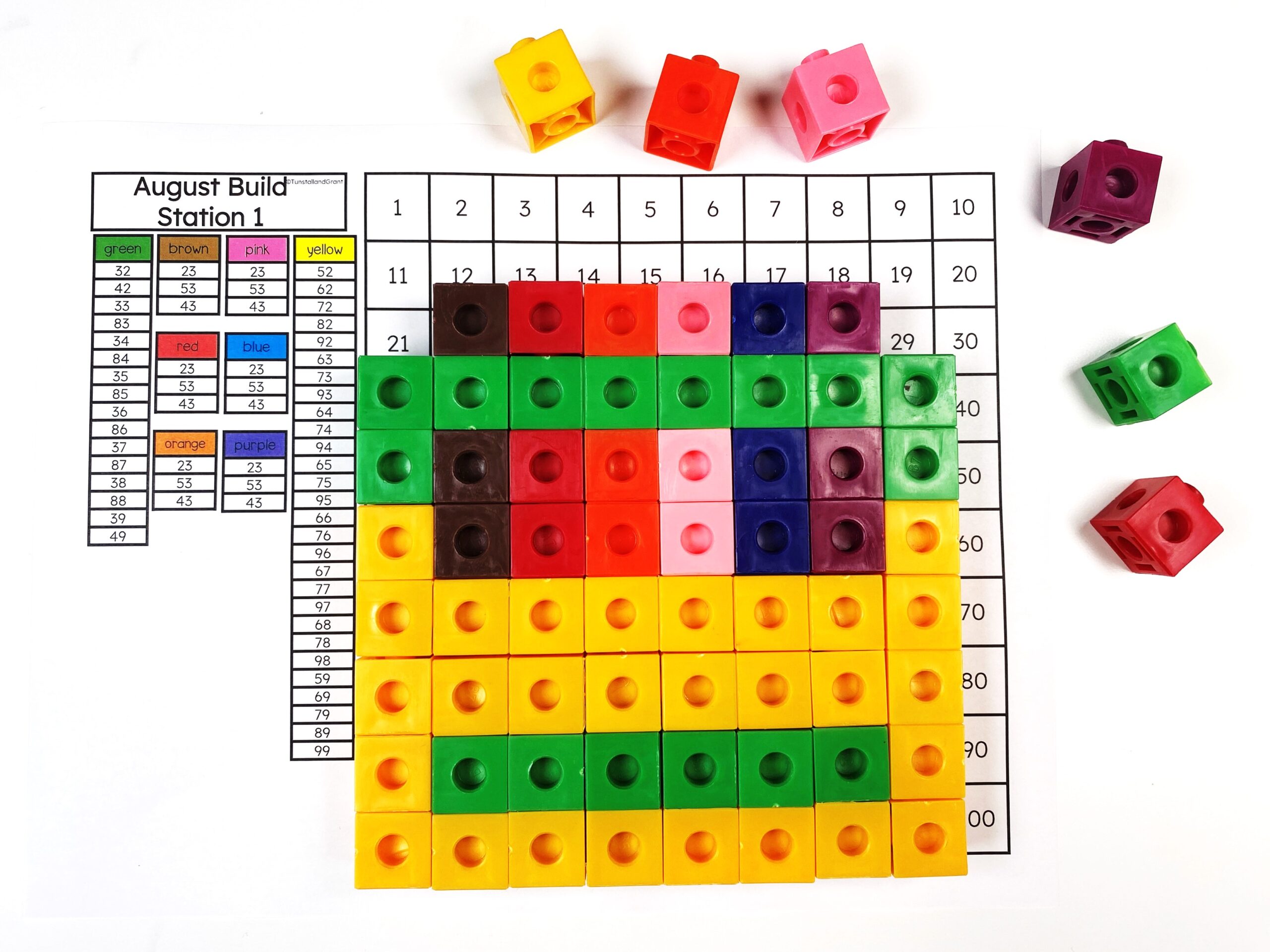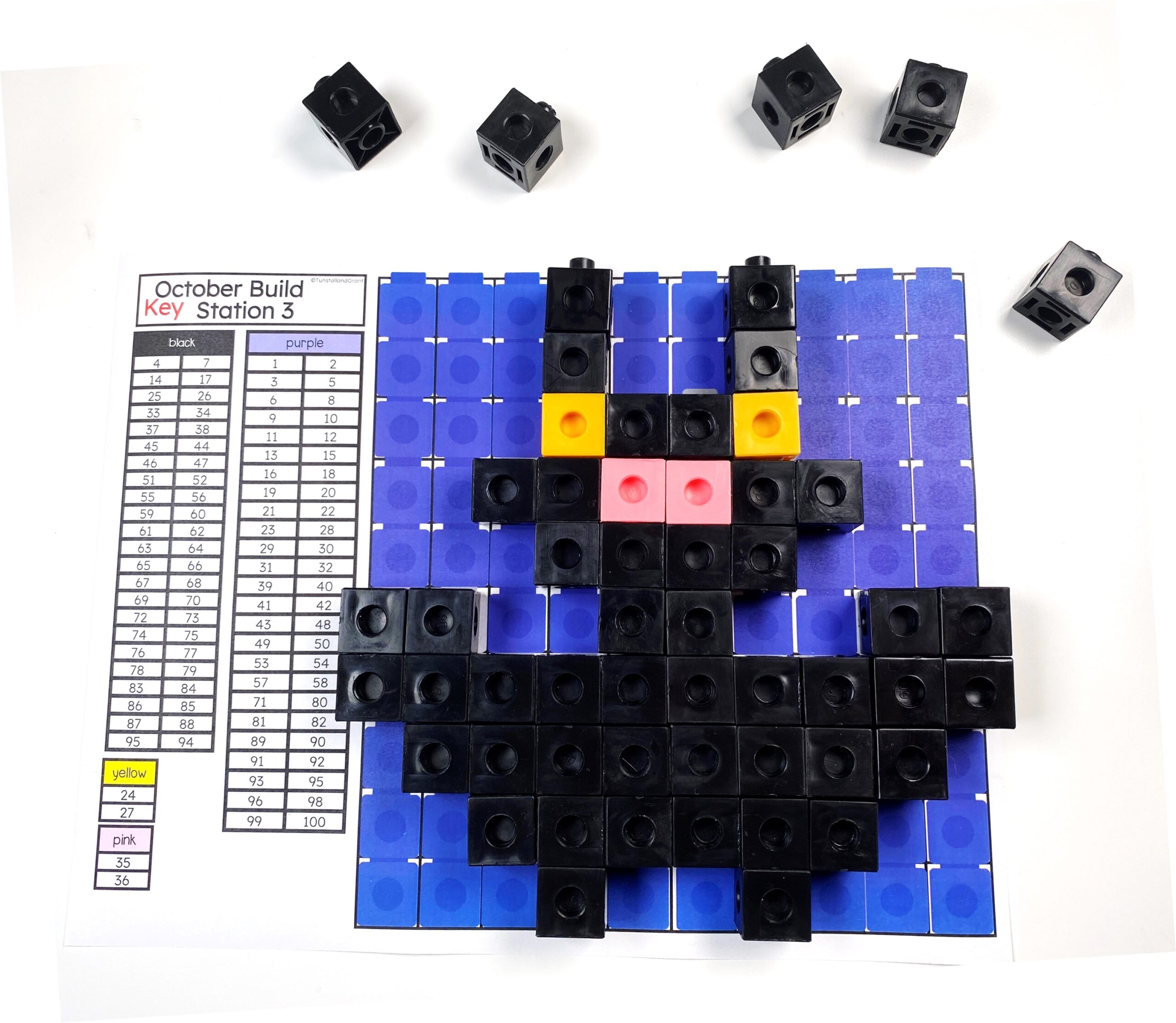 Monthly Classroom Slides
Another way to easily engage students each month is with our monthly classroom slides. From welcoming students in, celebrating birthdays, and providing daily structure to sending students home with reminders, homework, and a learning reflection, we have it covered every month!