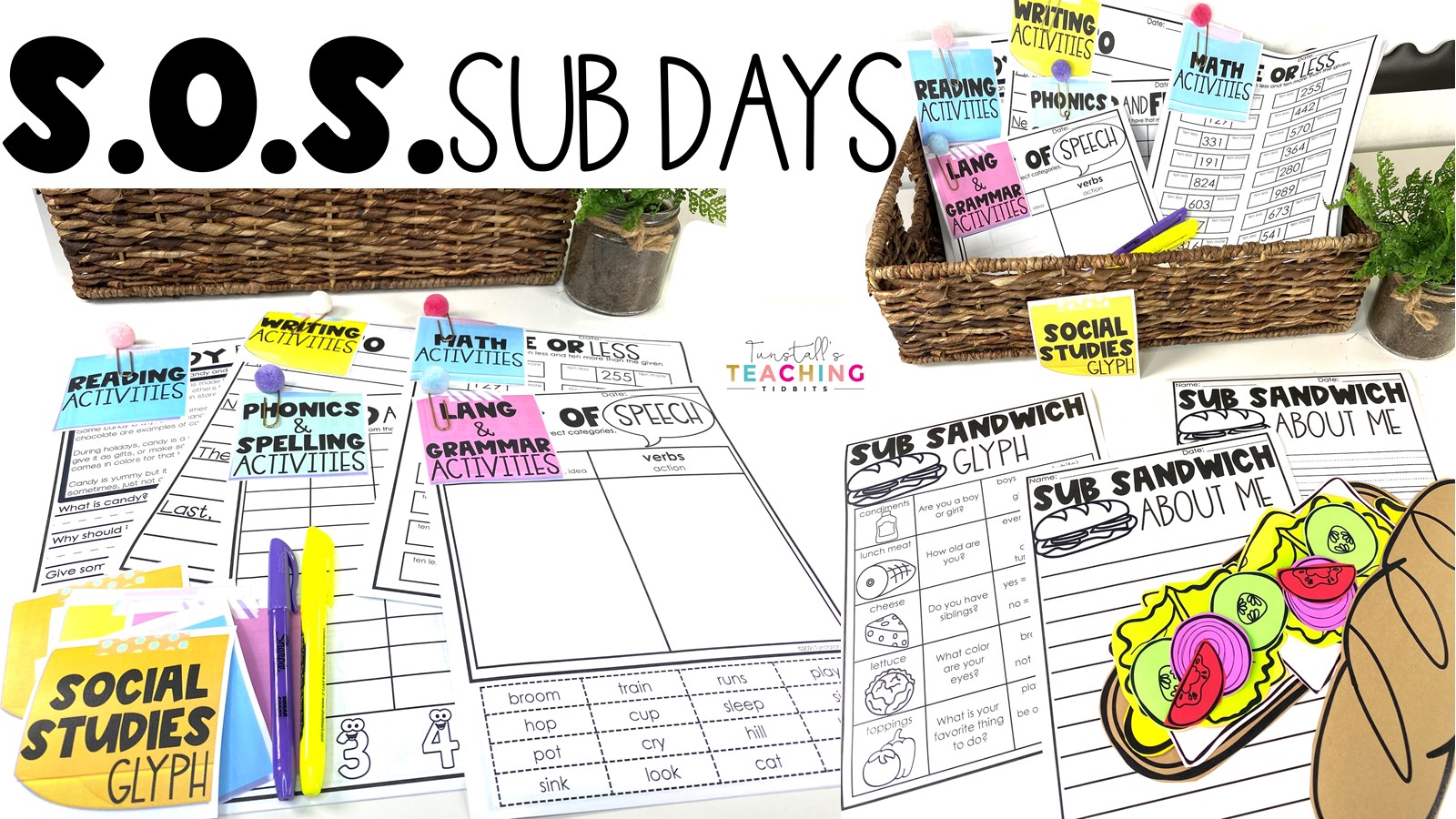 It happens to all of us at some point.  Whether it's an appointment, caring for ourselves or others while sick, or a scheduled mental health day, we call for a sub.  Unfortunately, sub days can add stress to our daily lives.  For this reason, I am sharing all about a new resource: S.O.S. Sub Days.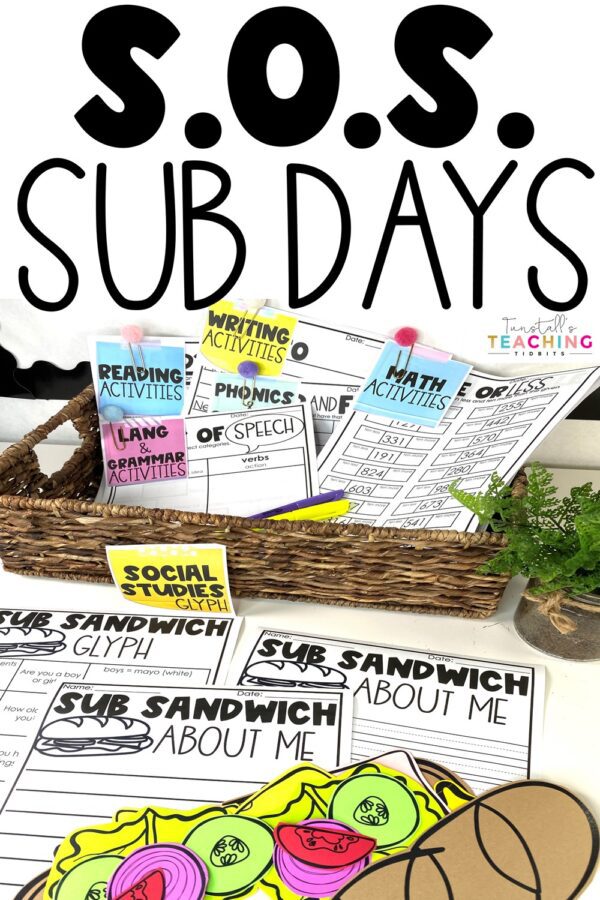 S.O.S. Sub Days
The goal of the resource is to provide multiple days' worth of lessons that anyone can teach at any time of the year.   We created categories and began filling in the lesson options until we felt as though there was a great number of items for reading, language arts, spelling/phonics, math, and writing.  We even put in a fun social studies glyph craft for sub and students to do to get to know each other.  All in all, this could be up to a week of activities for a sub.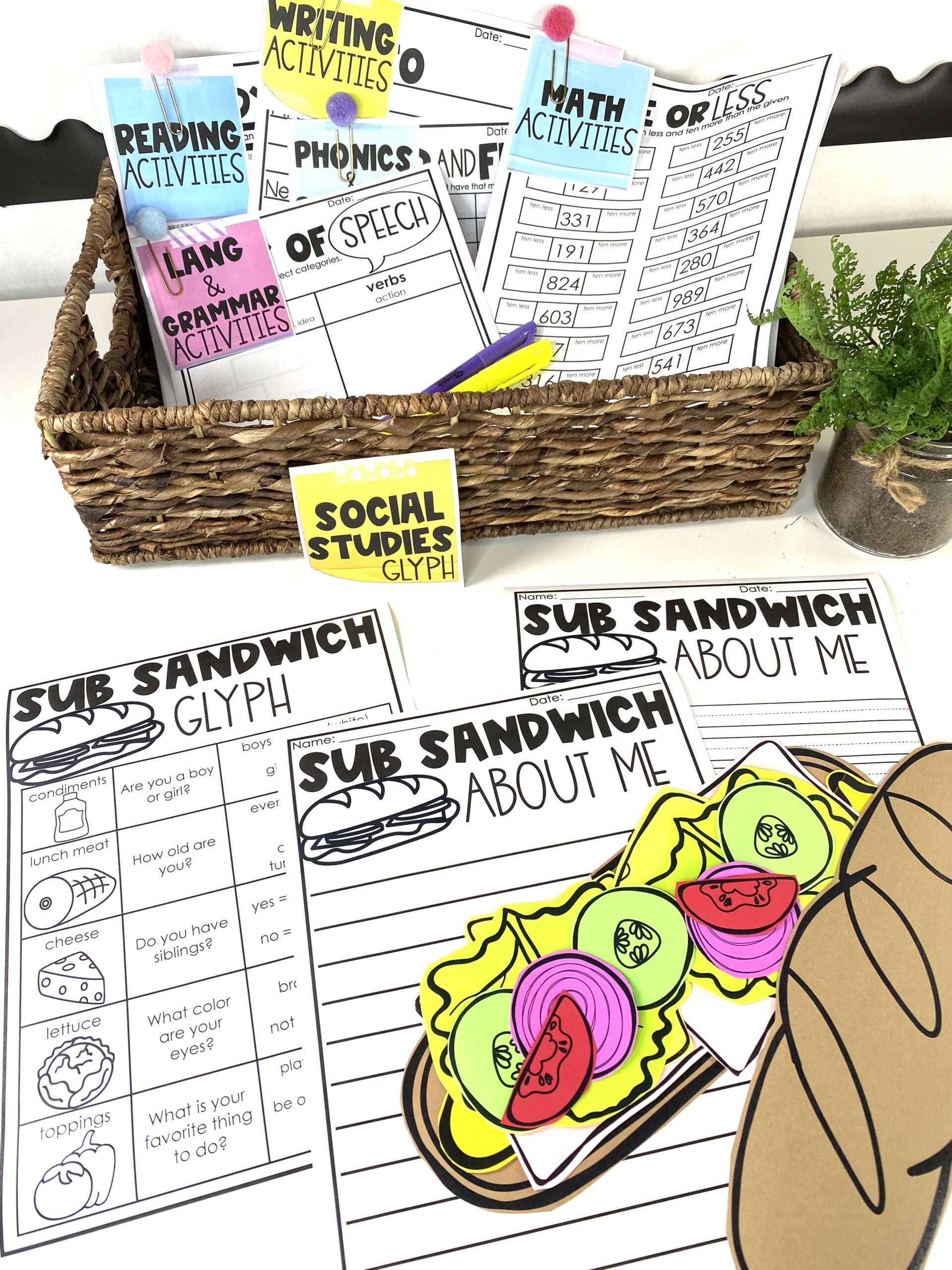 How to Use
Simply print out the activities you want for your class, clip on the provided post-its to keep the subject areas straight, and take care of your off-campus business!  Quick and easy, just print and let someone else handle the teaching.  Pair the resource with your daily schedule and important info and you are set.  For each subject area, there is a directions page you can place out with the activities.  You can see the example for reading activities below.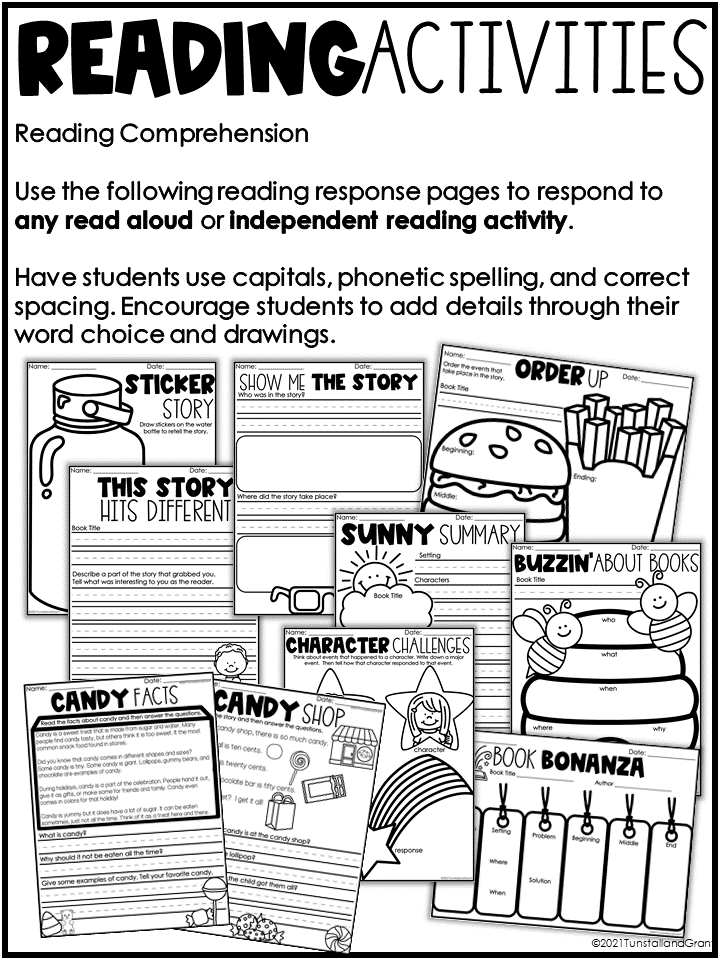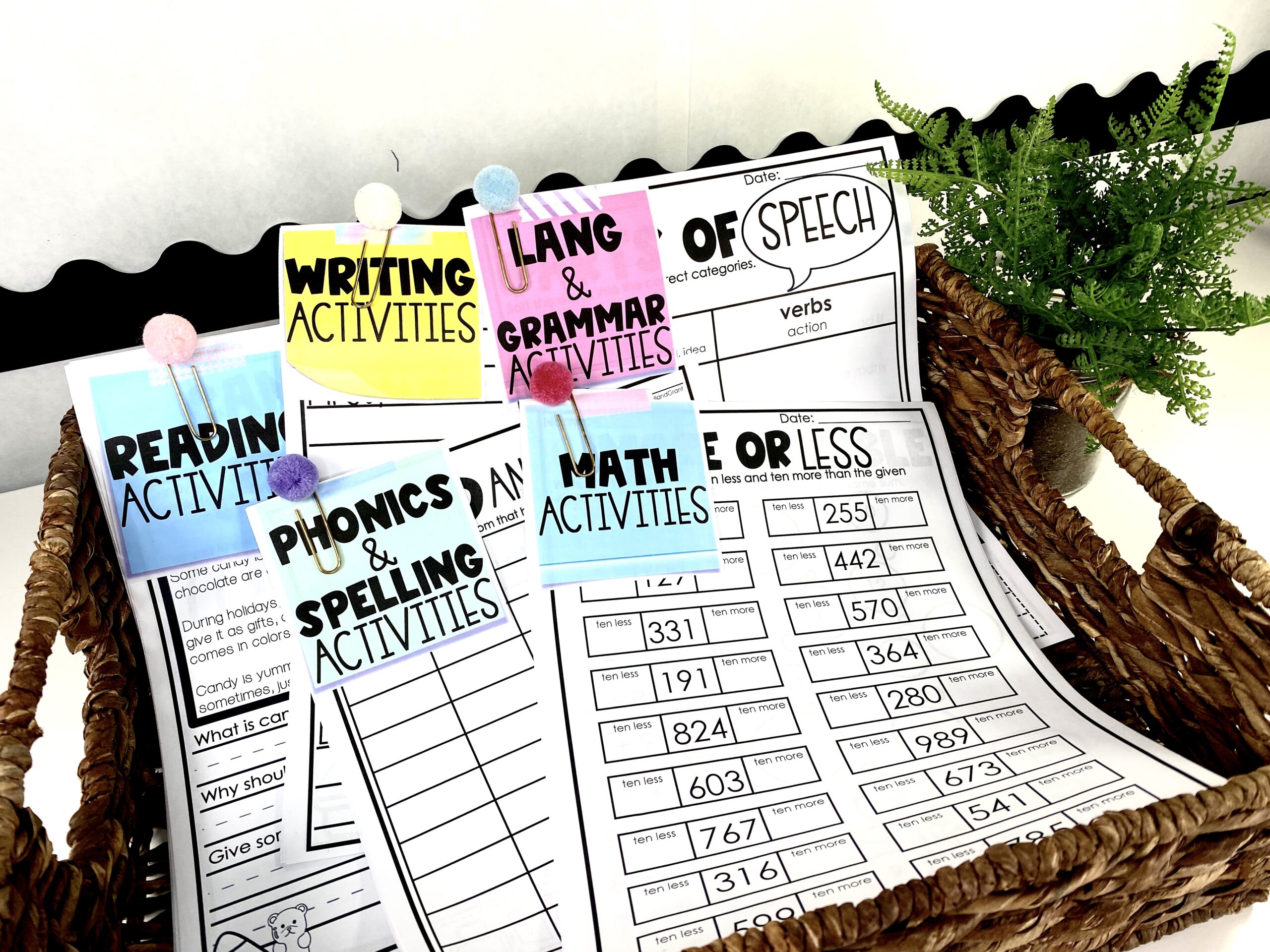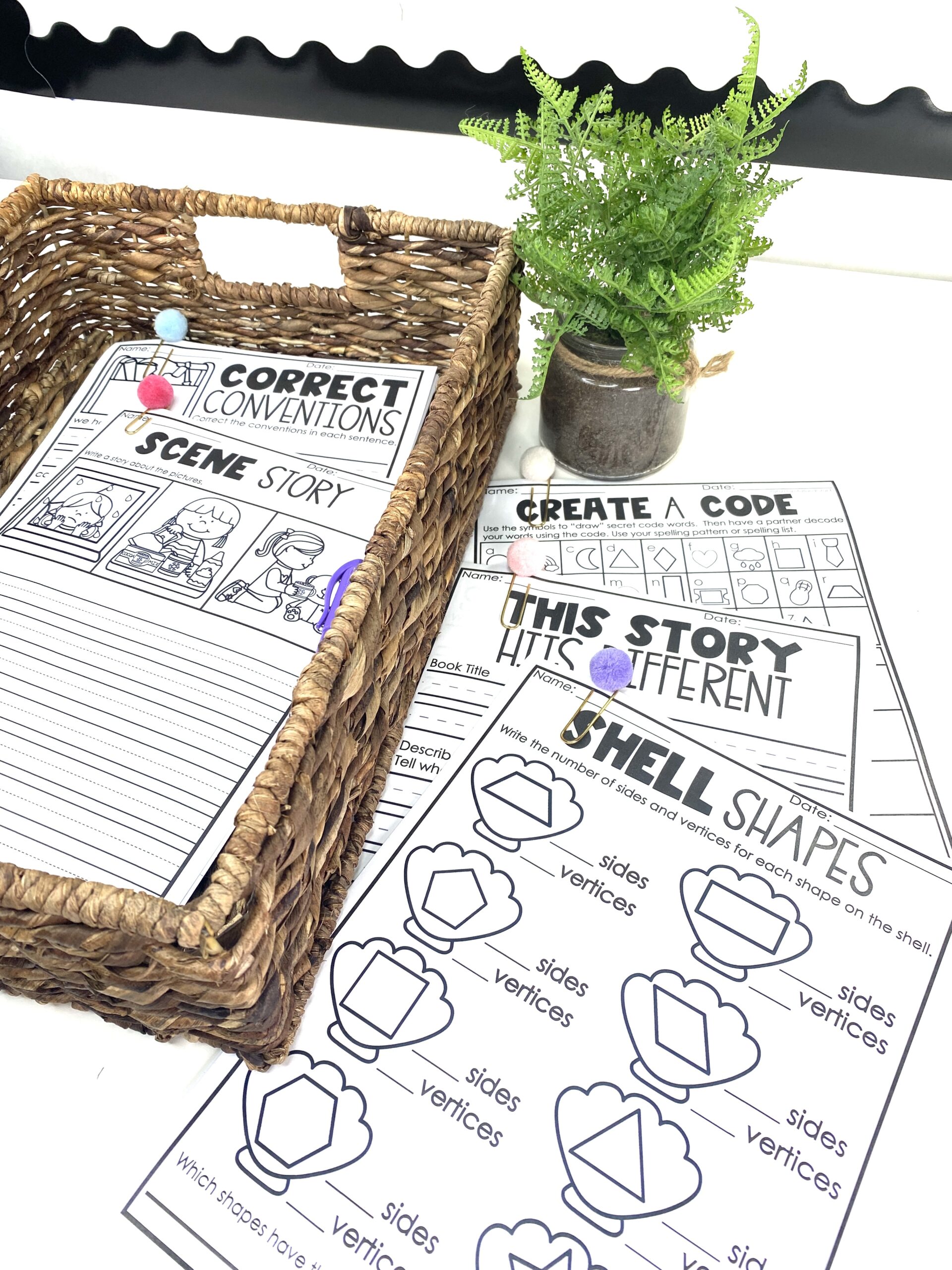 The target grade levels for S.O.S. Sub Days are first and second grades.  There is a range of activities to hit on important learning for both grade levels.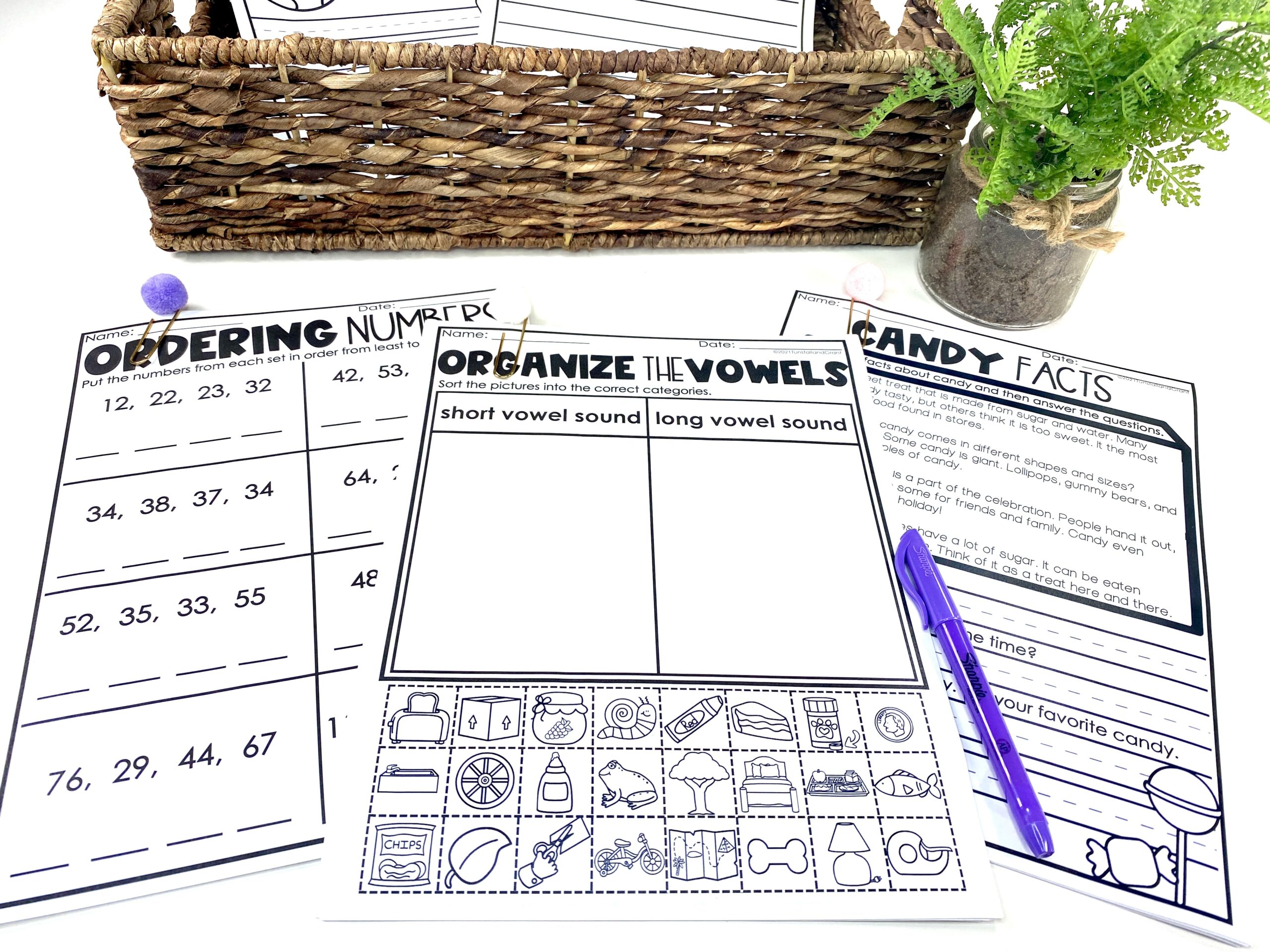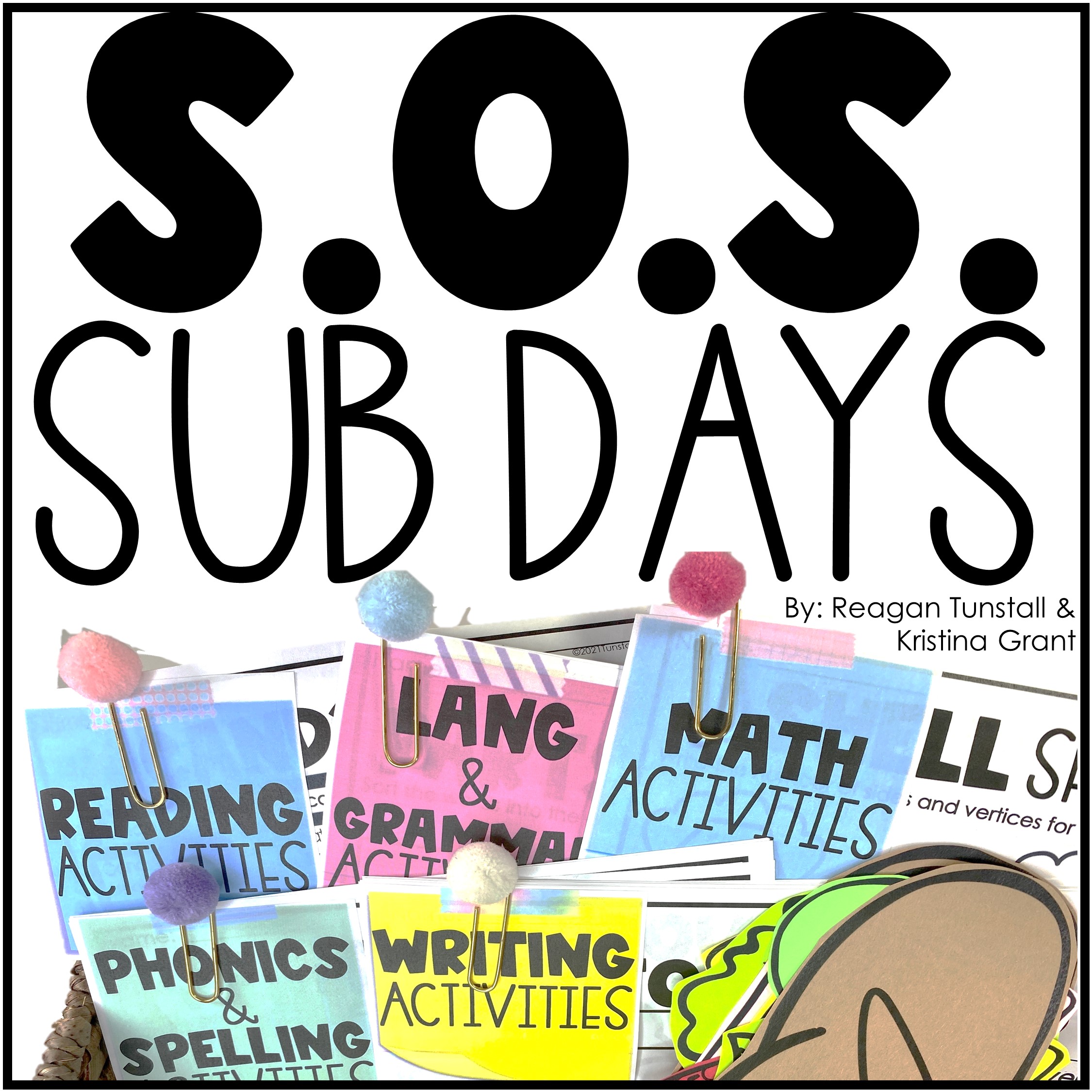 Tub Time Task Cards
While we are on the subject of providing activities for much-needed moments off the regular lesson plan, here is another resource.  Tub Time Task Cards provides 16 simple and engaging tasks for students.  These are wonderful for those moments when you need something exciting for students to do, but you need to be busy with something else.  Whether it is morning trickle-in time, indoor recess, or any other extra minutes we find in the week!