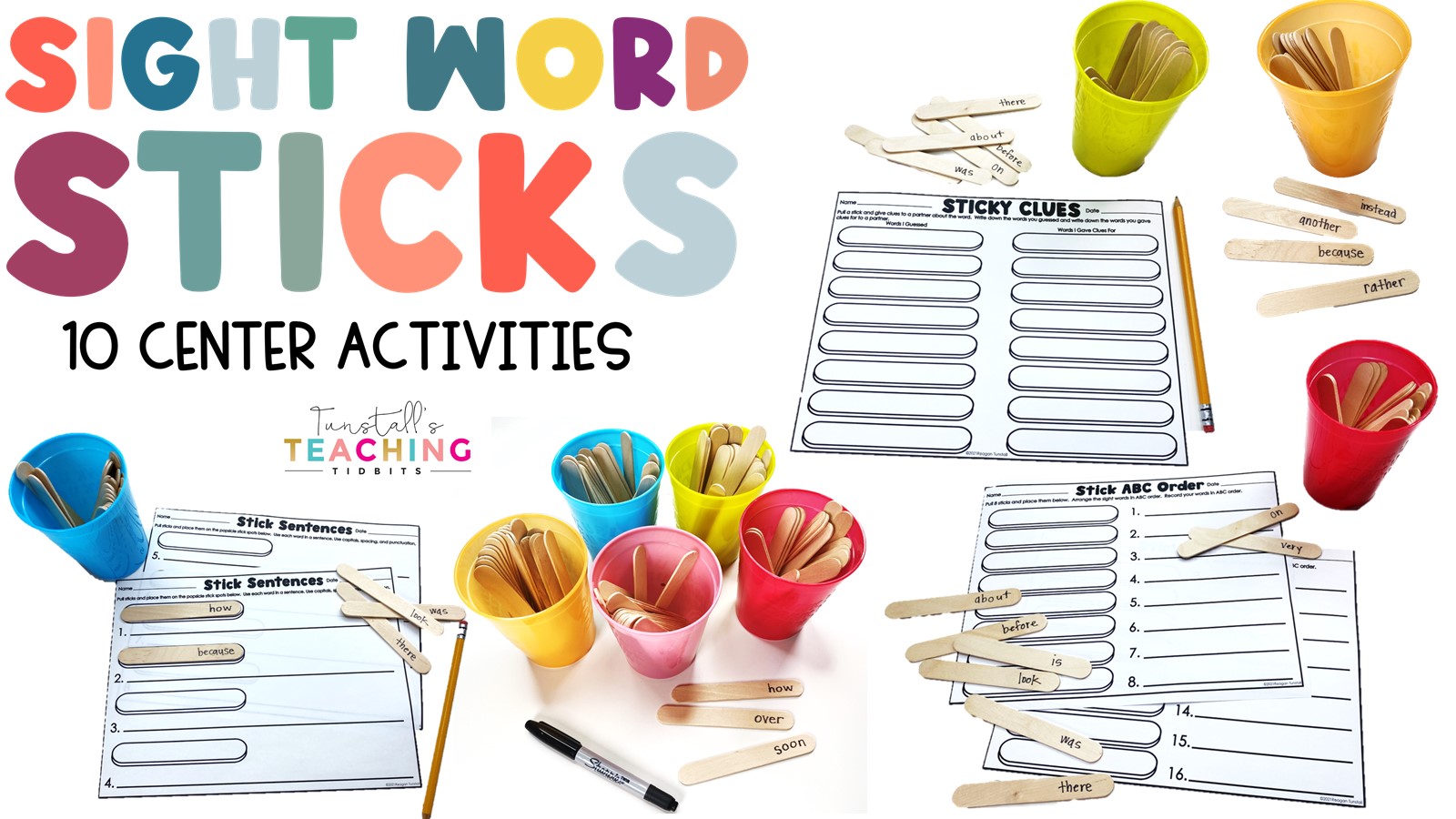 I recently updated one of my favorite resources and wanted to be sure to let you know!  With over thirteen thousand happy reviews, Sight Word Sticks are a classroom favorite!  There's just something about pulling a stick from a cup that instantly engages students.
SIGHT WORD STICKS
If you aren't already familiar with the Sight Word Sticks resource, it includes ten games involving popsicle sticks and sight words.  Even better, I use it for our weekly sound spelling words as well.  Sight word sticks used to be their own literacy station, but students clearly wanted them above all other stations, so I keep them out year-round.  The game of the week lives on my word work station.  For more about how I run Guided Reading Workstations, read this post.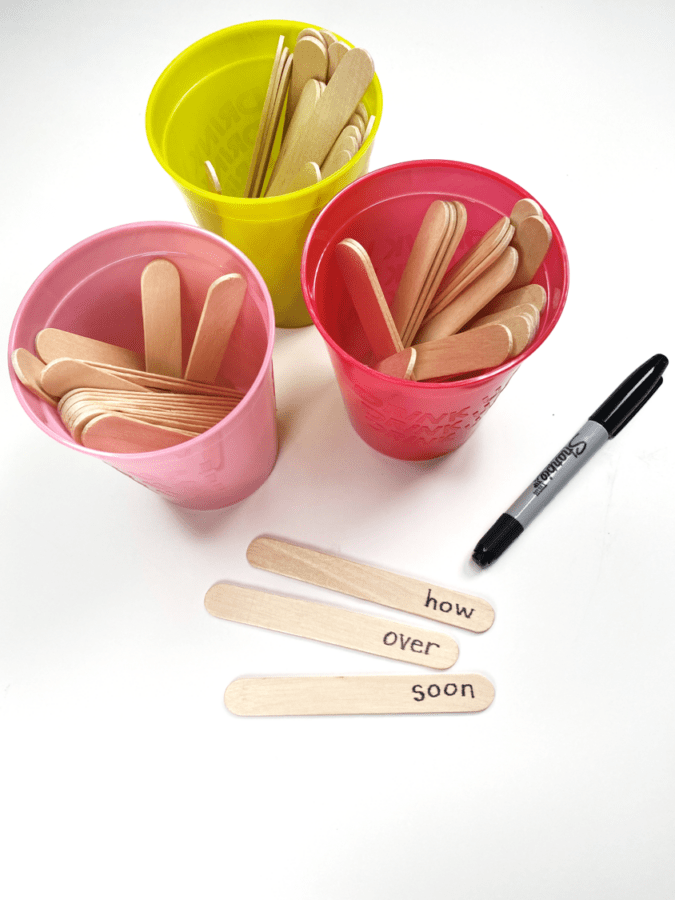 SET UP
The best part about sight word sticks is how easy and differentiated the games are!  Simply put the words you need on sticks  (I use the thin sharpie tip) and place them in different colored cups.  Notice below the blue cup words follow the short e CVC pattern and the words on the right are a higher level of Fry's sight words.  Anything goes!  All of the games will work with any words.
SIGHT WORD STICK GAMES
There is a mixture of partner games where students simply pull from the cup and interact with the words, and then some activities are set up more like a learning station.  This variety has been a winning combination through the years.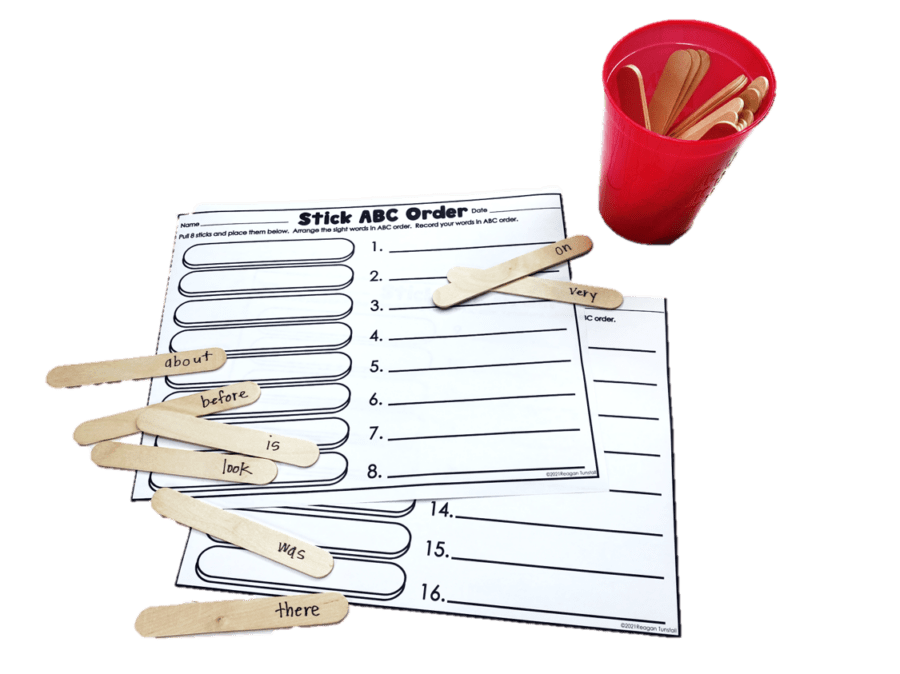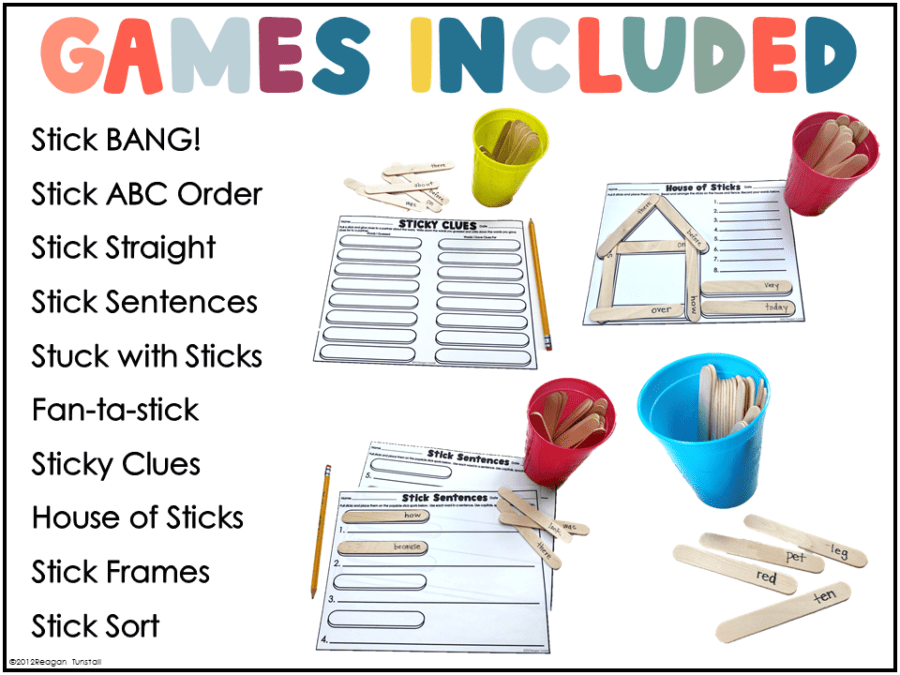 STORAGE AND ORGANIZATION
To store the different sets of sticks that aren't in use, I just tuck them into a rubber band.  If they are spelling or phonics sticks, I place them with my other materials.  If they are sight word sticks, I have a big baggie just for those.  You can further mix it up by buying colored sticks or colored sharpies to keep things differentiated.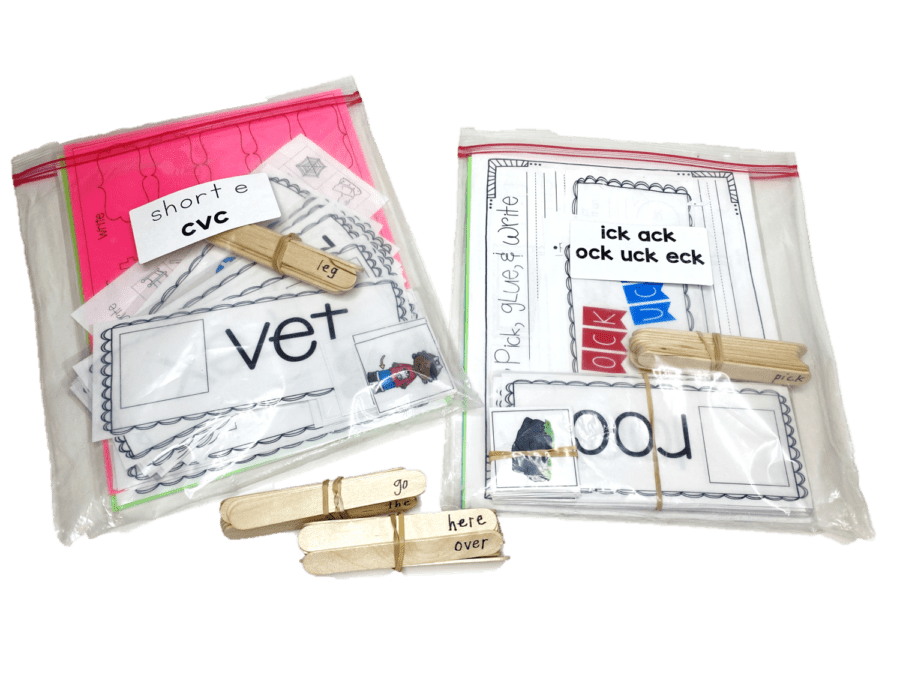 SIGHT WORD RESOURCES
To reinforce sight words, I have other resources too!  Below you can click the pictures to read more about these additional activities.