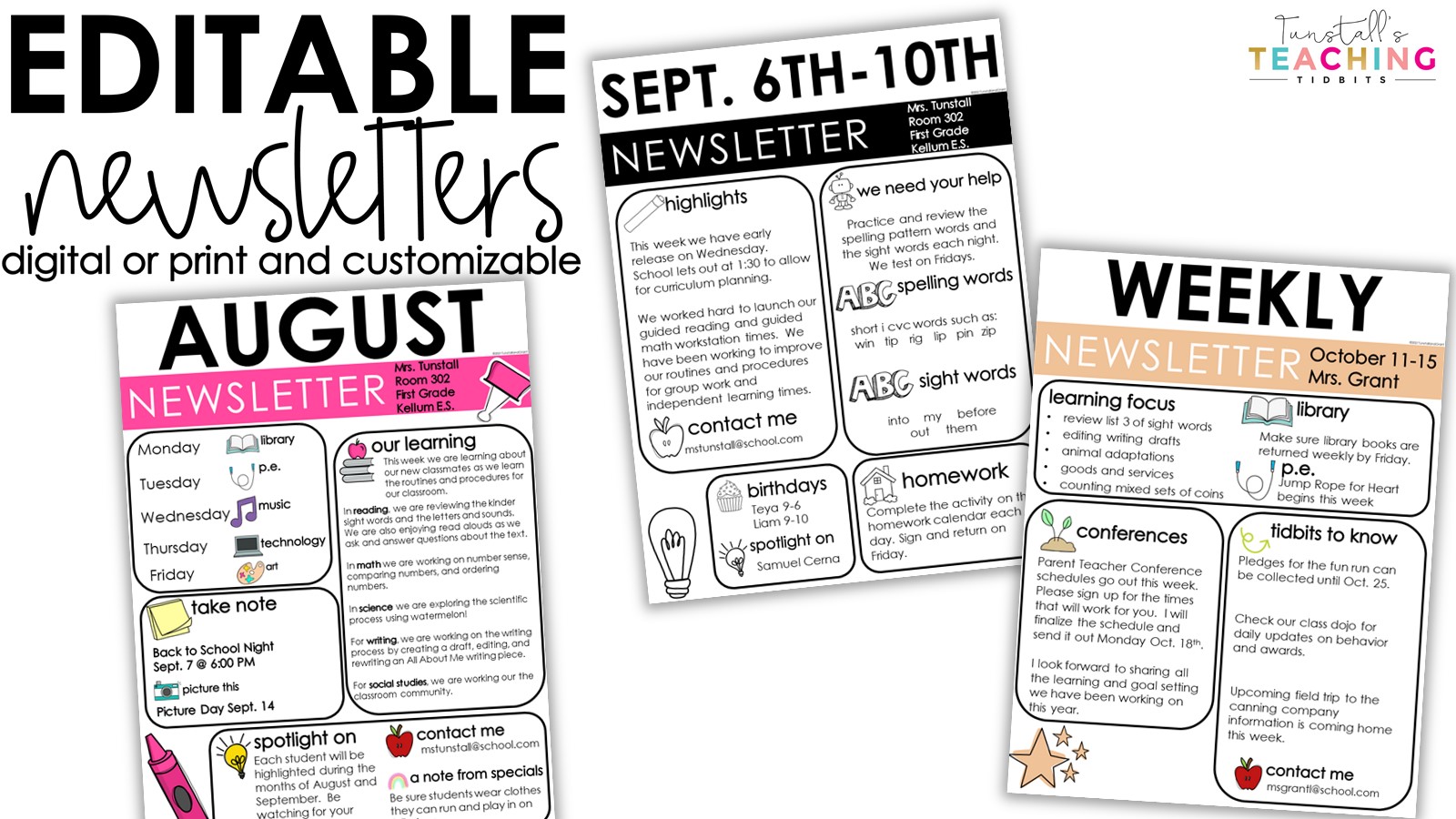 Whether you need to communicate weekly or monthly, these Editable Newsletters make it simple!  Week-after-week simply upload or send home important information with just a few clicks of the mouse.  Below you will find a video to take you through making editable newsletters it step-by-step.  However, the instructions are also listed out in the resource.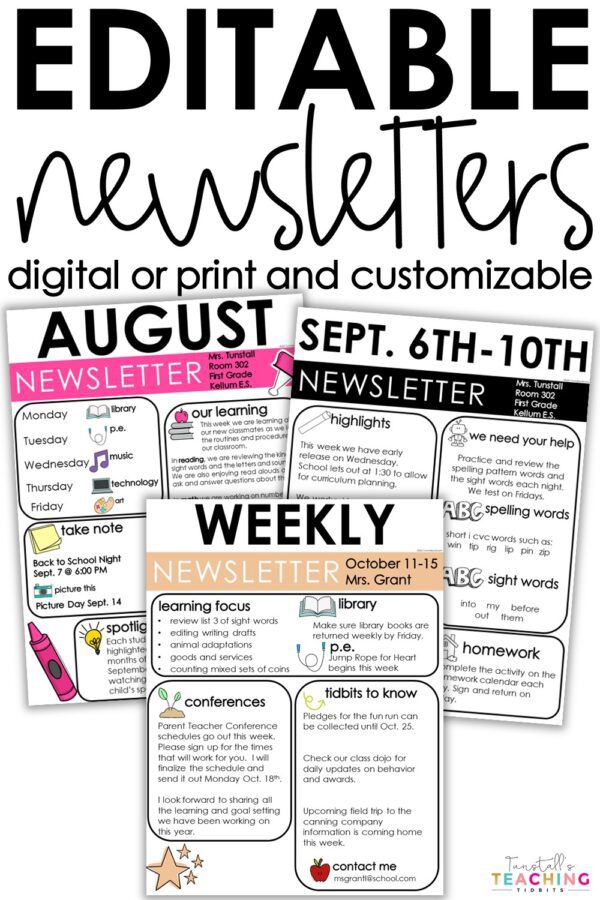 About Editable Newsletters
These digital or printable templates are meant to catch the eyes of our families and pull them in!  The best part, everything is ready for you to just add your information.  The ADORABLE templates are already created.  In fact, simply pick from all of the titles and fill in your information!  For example, customize any of the templates with the editable titles, adjustable boxes, and over fifty subheadings to choose from.  Below you can see some different options included.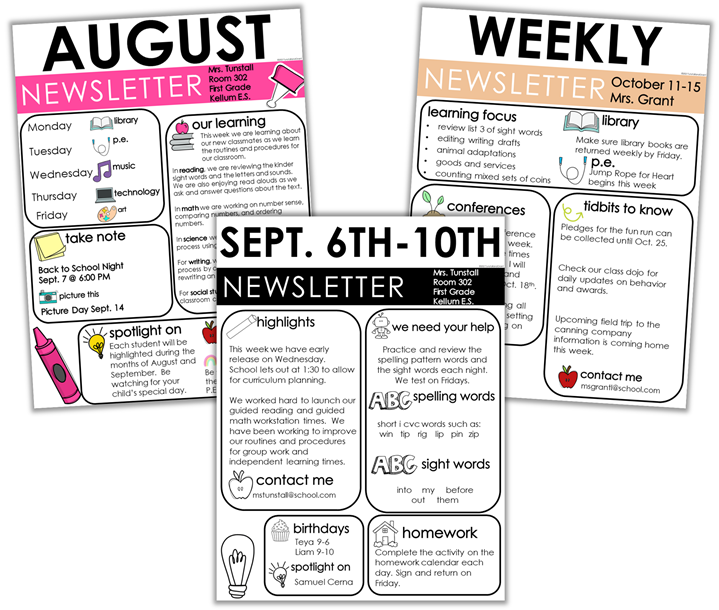 Let's Create Together
I created a quick YouTube Video on how to put together the newsletter of your dreams (dramatic much?).  I hope it can help show you how simple it is to communicate with parents.
What's Included
The newsletter resource includes everything you need to create a customized newsletter for each month of the year and each week of the year in both color and black and white.  Likewise, there are over 50 different titles for the information boxes in the download.
EDITABLE HOMEWORK FOR THE YEAR
Along with communicating through a newsletter, we also use a similar resource called Editable Homework to keep parents in the loop about homework.  This resource is the real MVP of making homework easy.  The best part? The homework calendars are already created for every grade level K-5.  You can edit any of the assignments to fit your needs or leave them as is and press print or upload.  Thus, homework is ready for the entire year!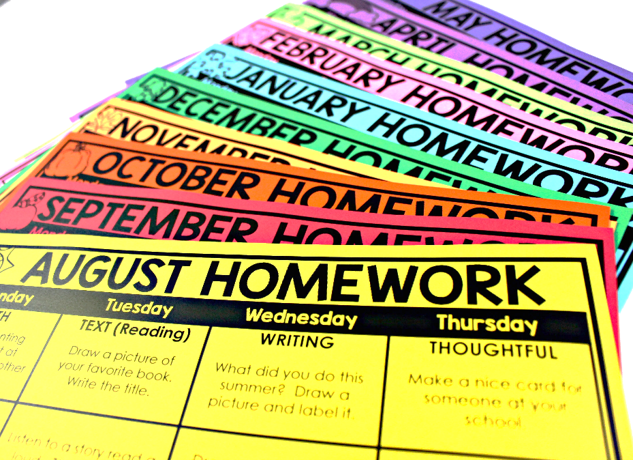 MORE ON HOMEWORK OPTIONS
To see a full explanation on how the homework works, you can visit this post or click the picture below.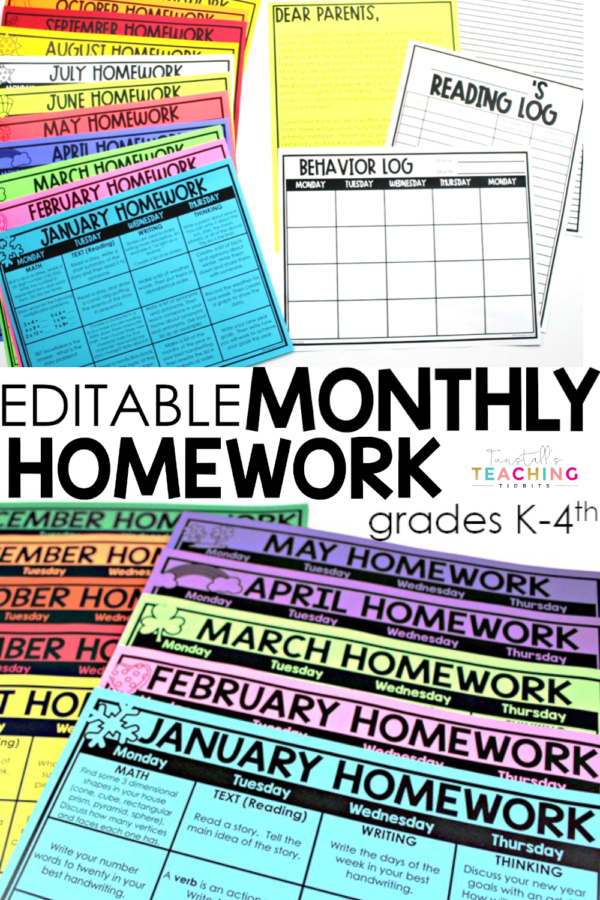 HOME CONNECTION
Another homerun resource I use to keep parents informed is our home connection.  That is to say, this resource shares all about what we are learning in the area of Guided Math for grades K-4.