Sight Words and Fluency Phrases Booklets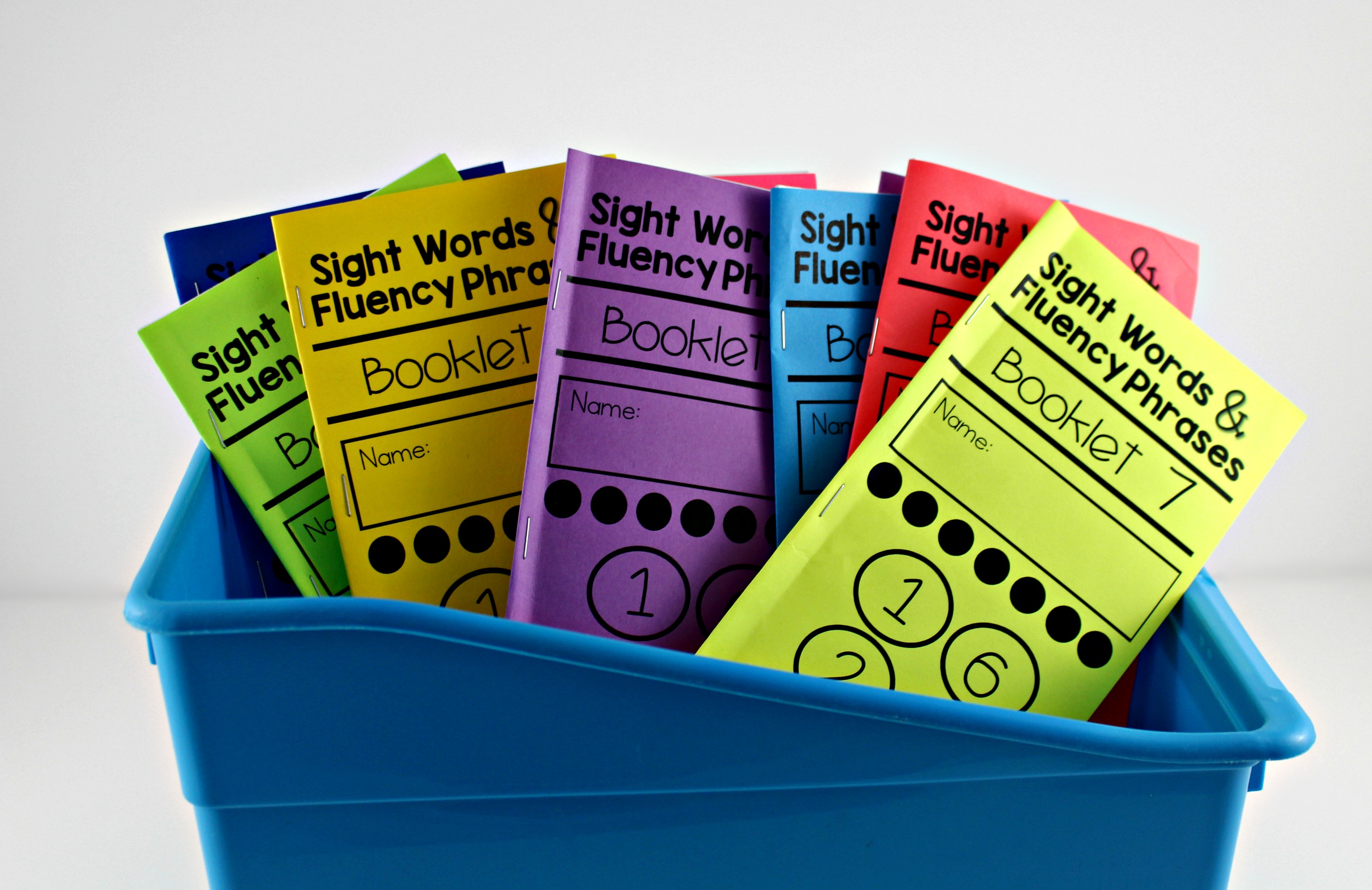 The second set of sight words and fluency phrases booklets are complete.  You can now track your student's sight word knowledge up to 1000 Fry's words! Want to put in a custom list of words and phrases?  There's an editable template in the set too!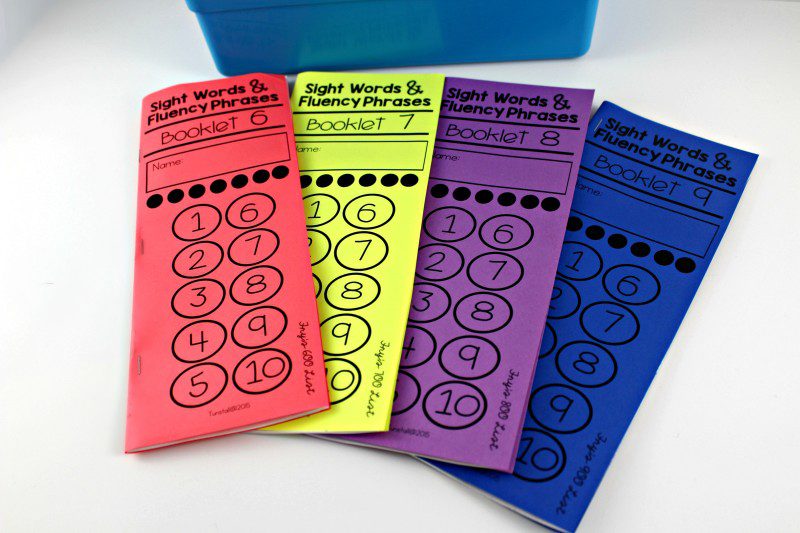 The second set includes booklets 6-9 which is Fry's words 600-1000.  According to Fry's list, the words are equal to 100 words per grade level.   So list 100 would be kinder and first grade.  List 2, second, and so on.   I know as a teacher, I had students that could read well outside their grade level range!  This a way to push even those high flyers while using the same system as those that need to stick with the range meant for their grade level.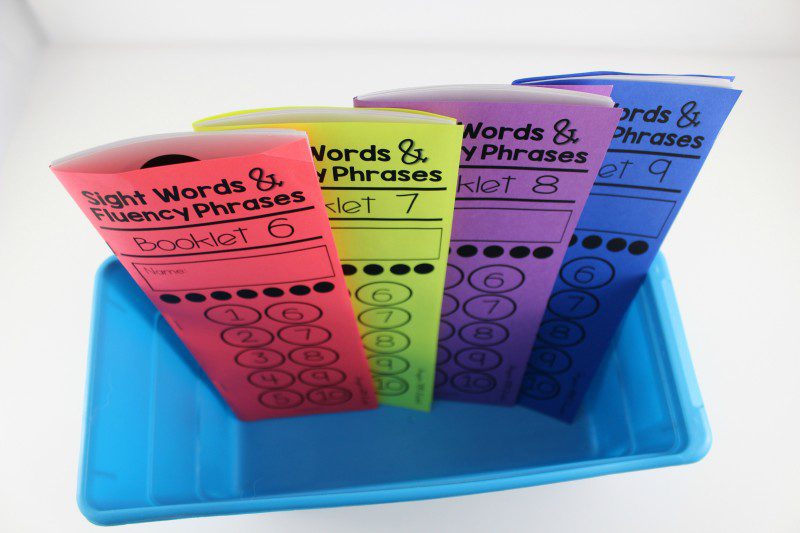 If you missed the first set, you can see the blog post here.  In that post, I explain the process of tracking the words.  Booklets 1-5 on the left below are the first 500 Fry's words.  Booklets 6-9 on the right.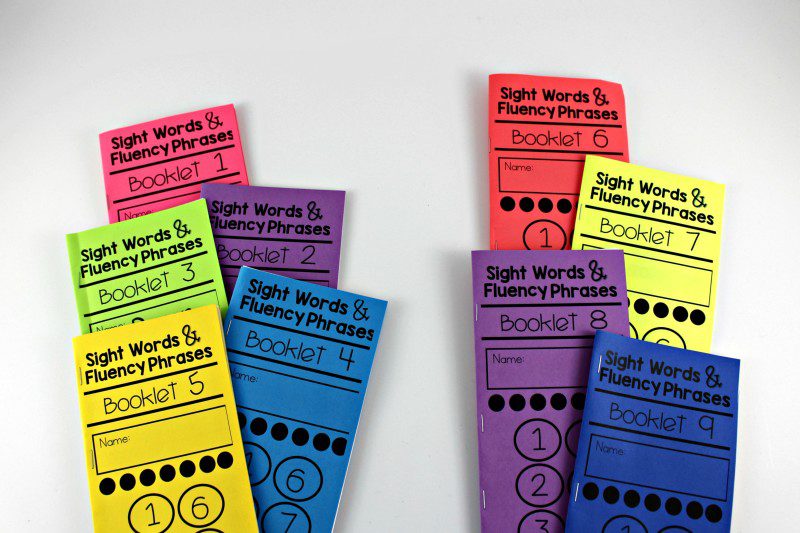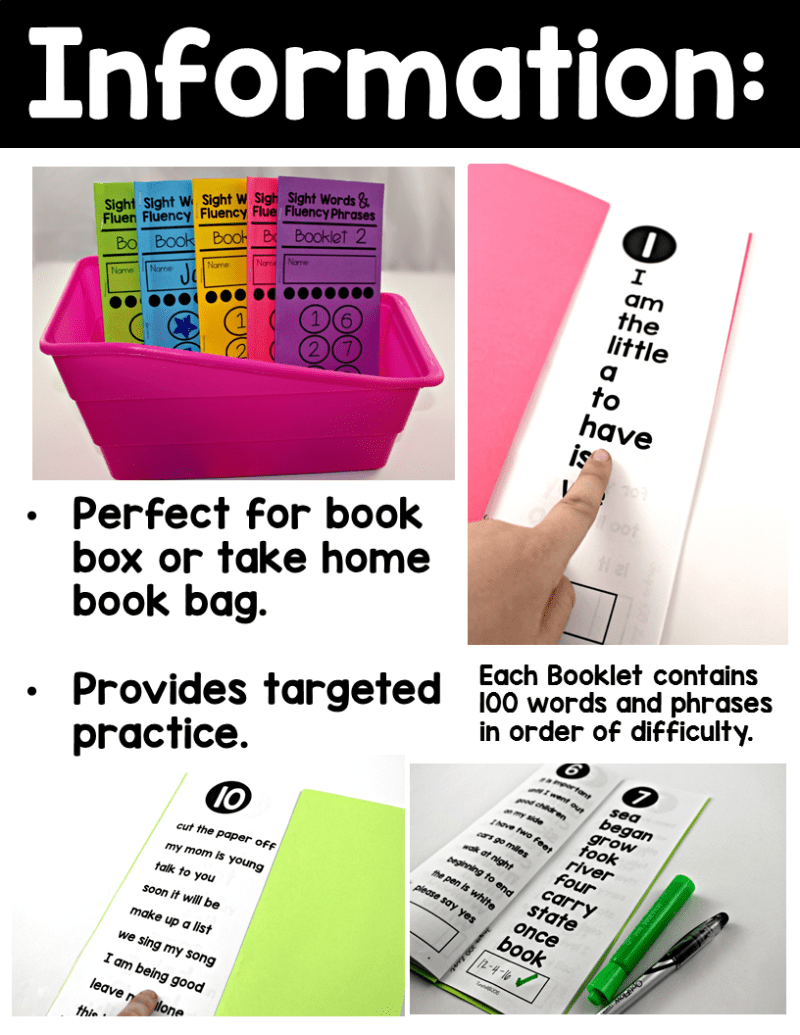 This picture is inside booklet 8.  Students read down the list and then on the back they read phrases with the words included in them.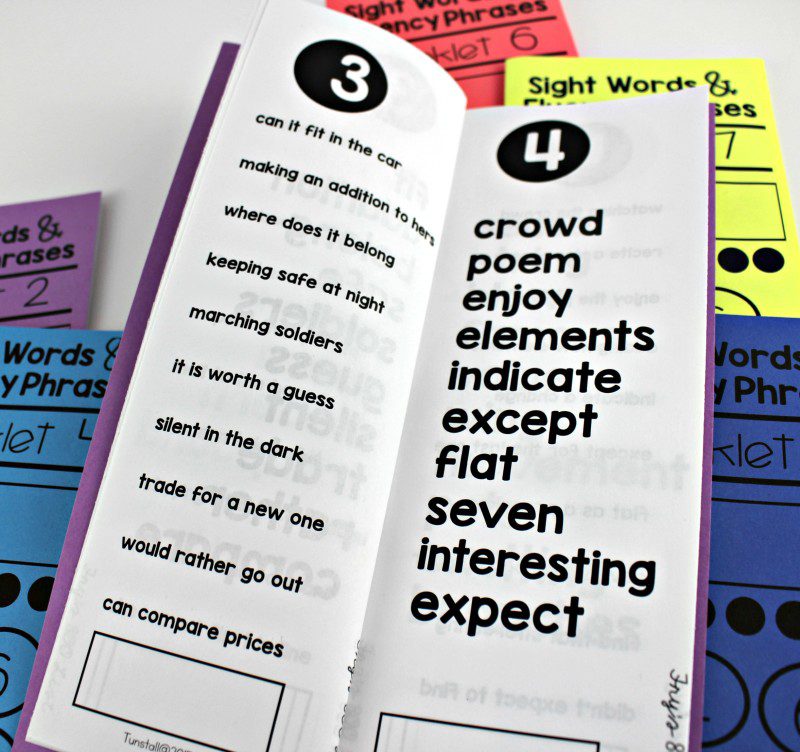 This is a picture of the inside of booklet 7.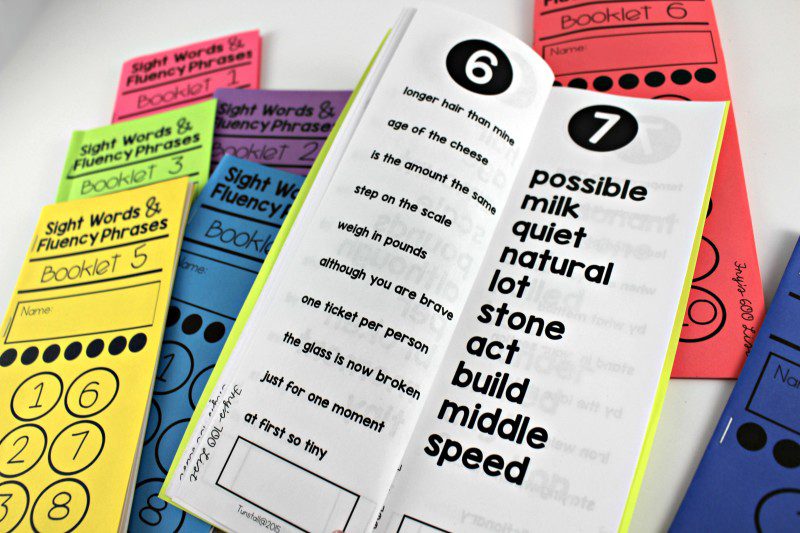 Tracking Info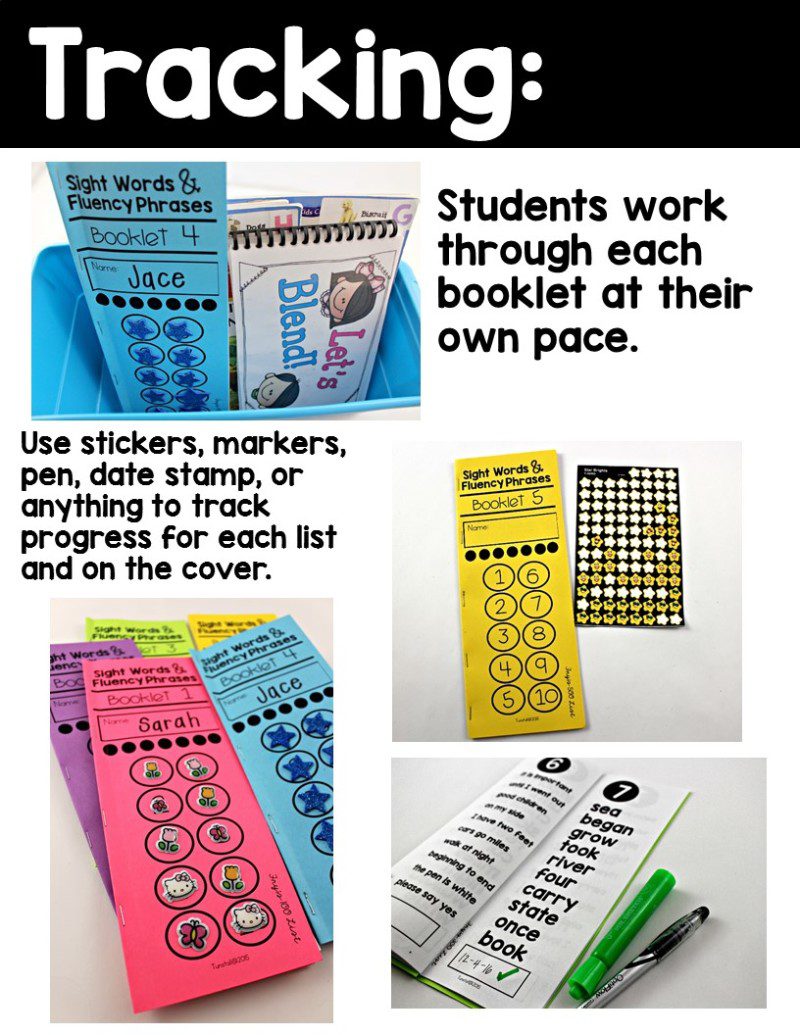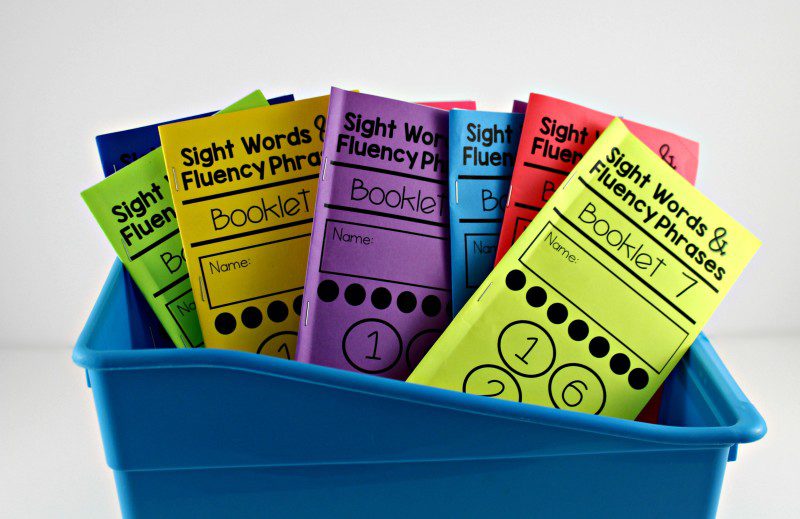 If you are looking for fun ways to get your students to practice their words, you can read the following post: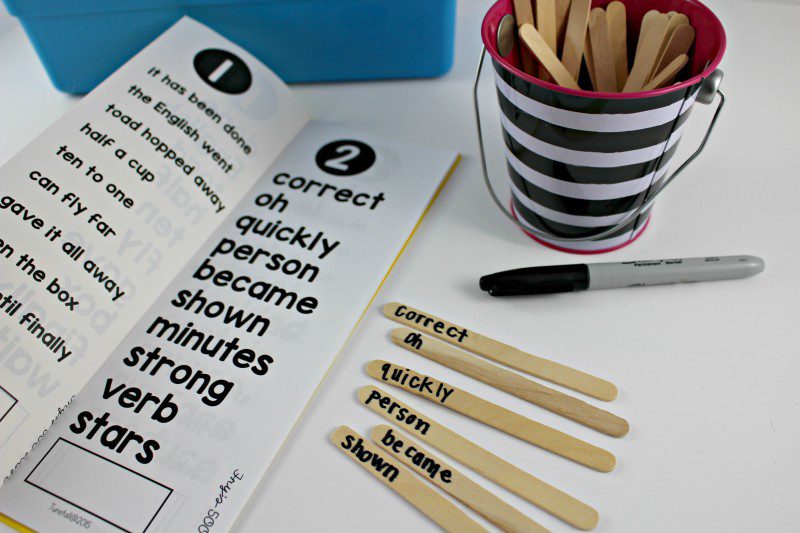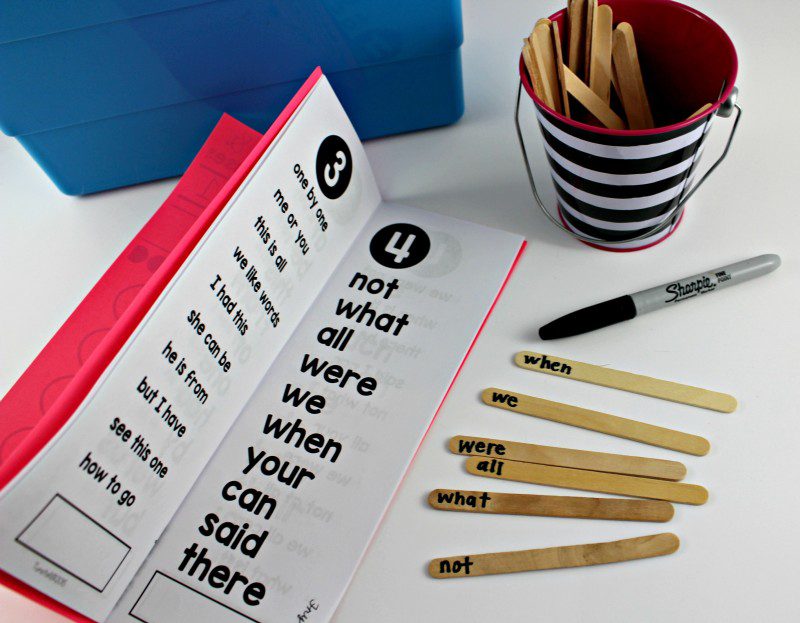 Sight Words and Fluency Phrases Words 1-500
Sight Words and Fluency Phrases Words 600-1000