December Math Games, Journals, and Printables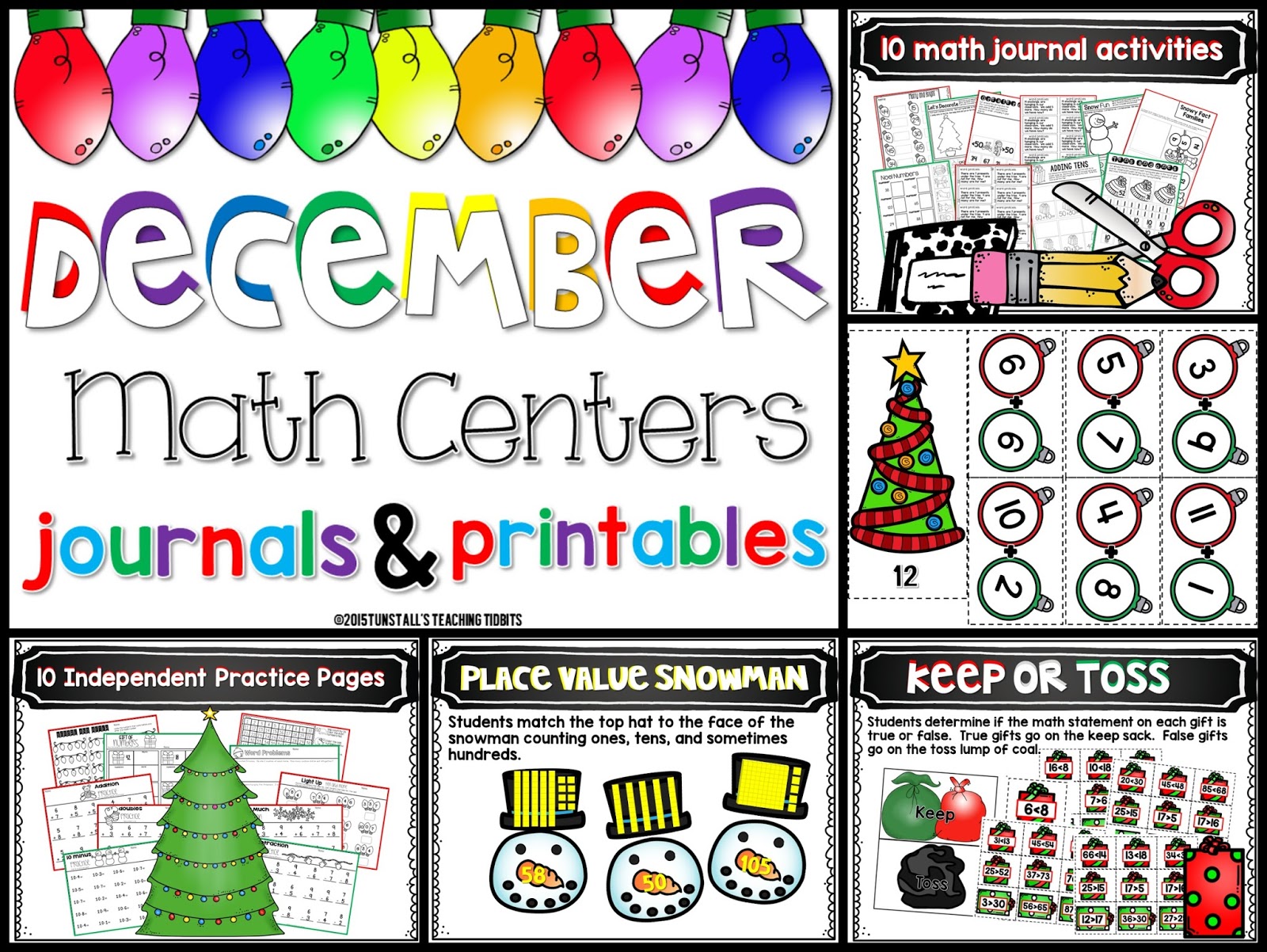 Transforming my house for the holidays brings out a magical excitement that the entire family enjoys each year. Just like we decorate our home, we also want to excite our little learners at school with standards based work dressed up with seasonal fun!
Here are 30 math activities all dressed up for the month of December!
10 hands-on math centers
10 math journal activities
10 math printables
Skill: Place Value in Base Ten Form
Skill: Strategic sums to ten
Skill: Addition and Subtraction
Skill: Number sense and count-bys to 120 both forward and backward
Skill: Sums to 12 Sort and Classify
Skill: Number sense to 120
Skill: Comparing Numbers to 120
Skill Sums to ten and twenty
Skill: Ordering numbers to 120 greatest to least/least to greatest
Skill: Adding and Subtracting Tens
Skills: Place Value, Build a Math Story, Solving math stories, fact family, written numbers, adding tens, base ten, and greater than less than
Skills: Numbers to 120, count-bys, number forms, word problems, addition, subtraction
To see this product on tpt just click the picture below
For more posts on Prepping for December Click the Picture Below