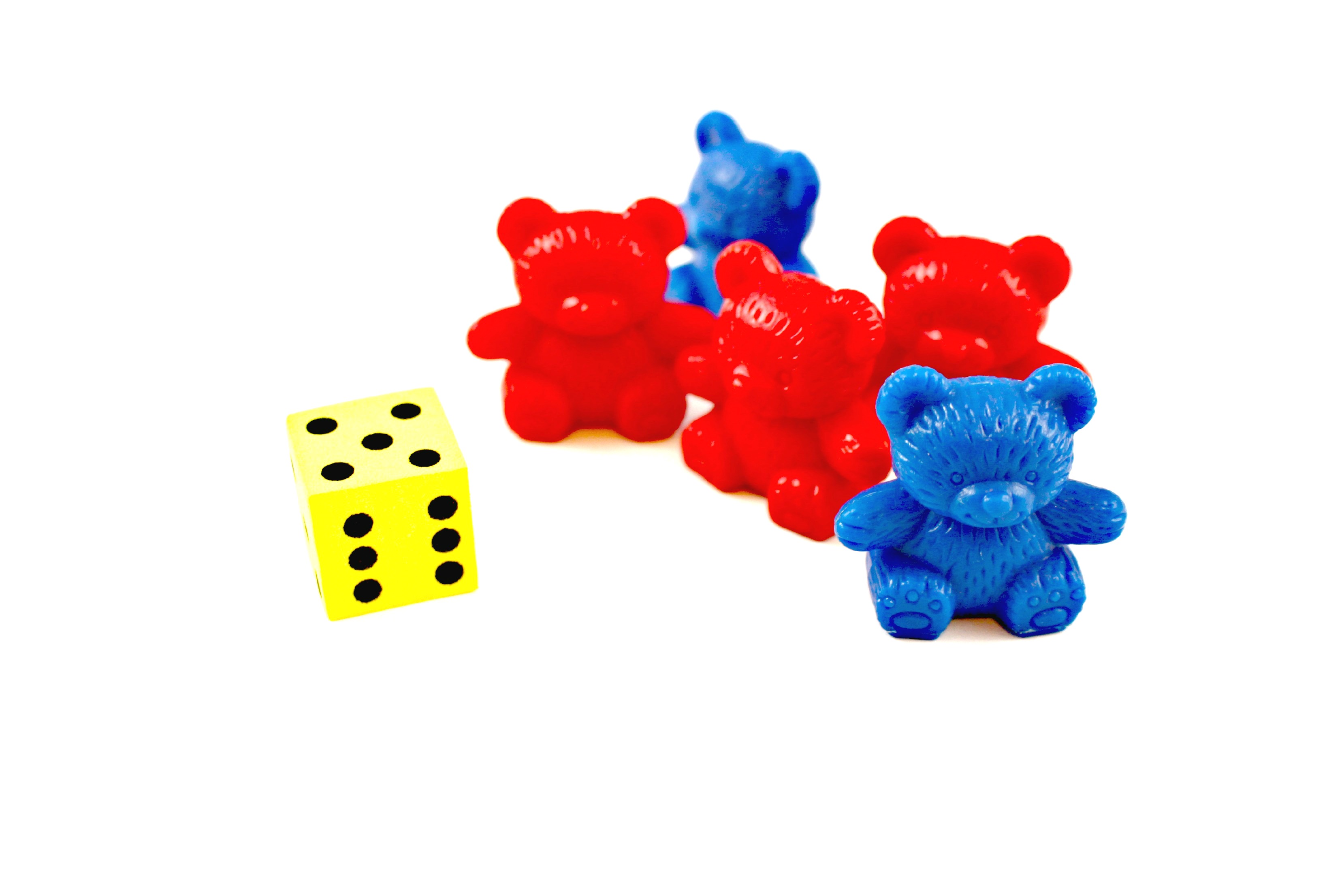 This post about guided math centers, is the third and final in the guided series.
In the first guided math post, we discussed the math warm-up and the math whole group mini-lesson.  From the whole group lesson, we discussed the architecture of a small group lesson.
In the second guided math post, I shared about dividing up your students into groups.  Grouping and rotation choices are the big decisions to make when it comes to creating the guided math framework that will work for your class.  Once those decisions are made, it's time to plug in the activities!  That is what this third post is all about!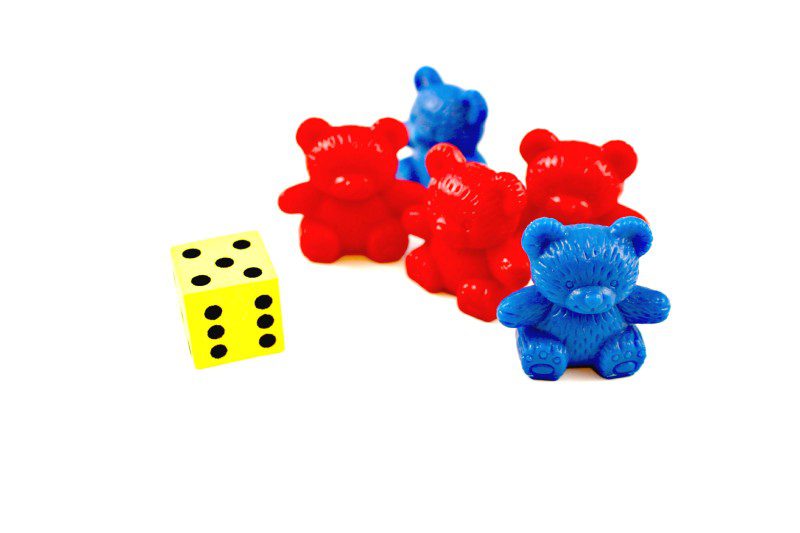 Guided Math Centers
As you know from the second post, I like having 5 groups.  My activities for the 5 groups are the acronym STACK.  In order to hit on all of the learning modalities and create well rounded learners, we want to vary the activities for our students.
Small group (with teacher)
Technology (math apps or computer practice)
Apply (at my seat with seat work or workbook skills)
Create (math journal)
Kinesthetic (hands-on math)
I covered the first rotation, small group, in the first post where you can find small group lessons and materials for all the math standards in first grade.
The next item on the list is the technology station.  Classroom resources vary greatly so this may or may not be a feasible option.  Before I had iPads, I used old itouch phones and math apps.  I also had students partner on computers when I didn't have enough.  If technology isn't an option for you, you can substitute it with a different type of math station or have two of the same type of station. For example, two hands-on math center rotations.
Technology
For the technology rotation, students either work on the computers doing a math program that reviews a previously learned skill, or they work at math fact fluency.  If there is a site with instructional activities for a concept we are learning I will teach it to my students at the end of our whole group time on the front screen and then send them off to work.  I save a shortcut to the websites that I want them to go to on the computer and I also have two students trained to google and find the different programs because we all know that technology fails us sometimes and we need to be able to find things for ourselves.  Also having a sub can throw a wrench in the technology station so it is always a good idea to have two students that know how to access things.
In the picture below, my students are all working on creating numbers with base ten blocks for beginning place value.  This game is found on Johnnie's Math Page.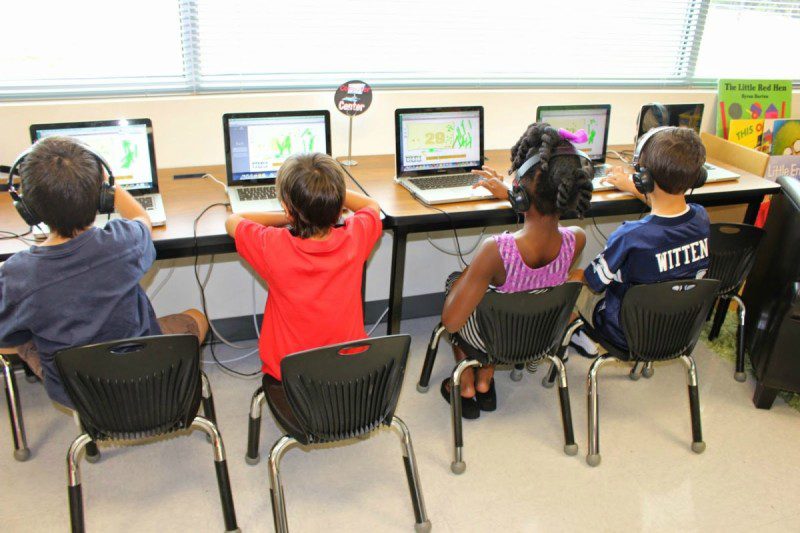 Other times, there may be a great app that works well with our learning objective so students will take an iPad and work in the math folder I created on the home screen.  This group is sitting in the class library together.  They are allowed to sit either on the class rug or in the library with the iPads but they tend to gather in the library for comfort.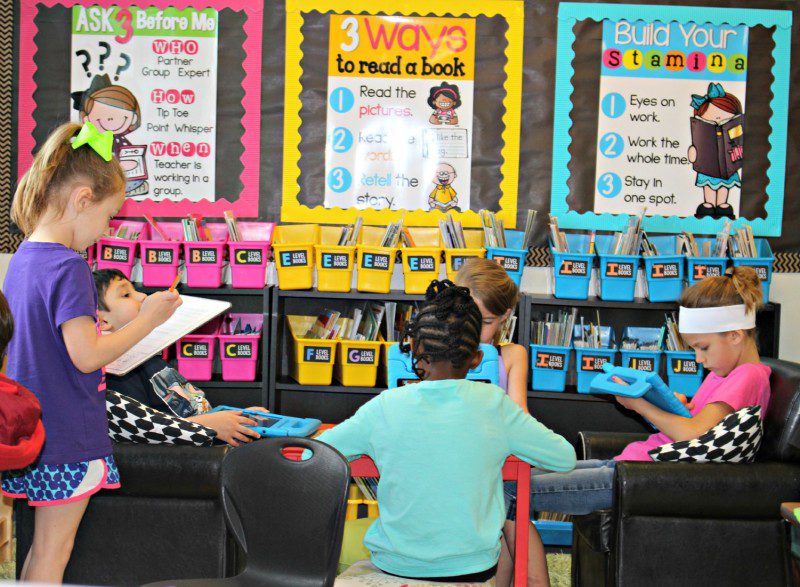 Math Websites
Math Apps
Apply
The apply station is a place where you can sneak in that pesky workbook that you are required to do, or if you are lucky, you can choose your own written activities that students can complete at their seats.  The apply station is a free center for me to choose.  Sometimes there's a printable that I want my students to complete and other times I may have a hands on math center with a recording sheet.   The idea is that it is an open station where I will fit in what I need done by my students.
Here are some examples of activities that may be in the apply station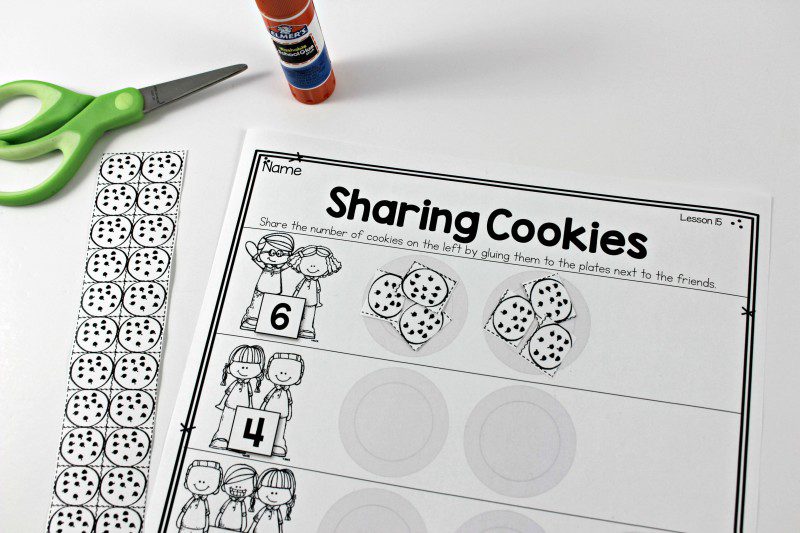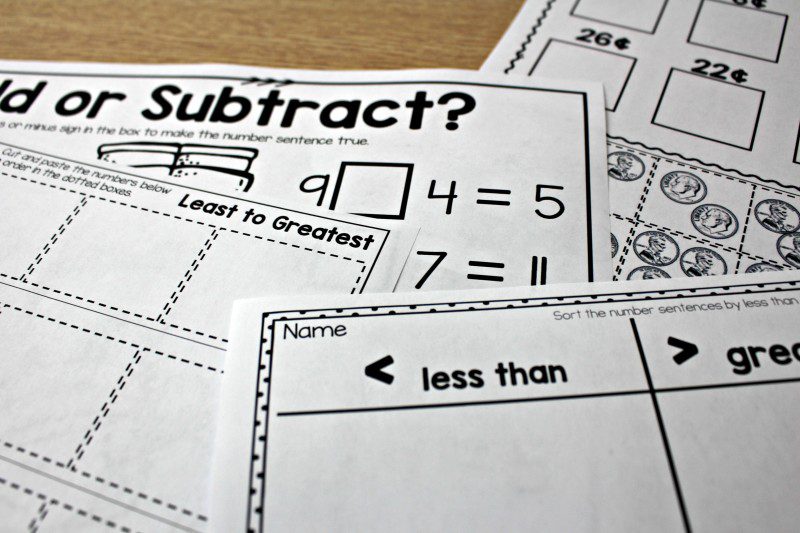 Printable practice from January Math Centers Journals and Printables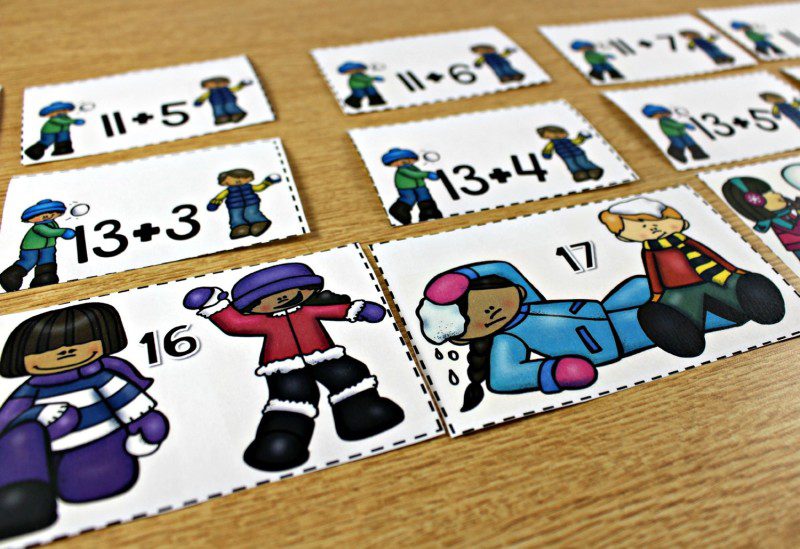 Pocket Chart Activity from January Math Centers Journals and Printables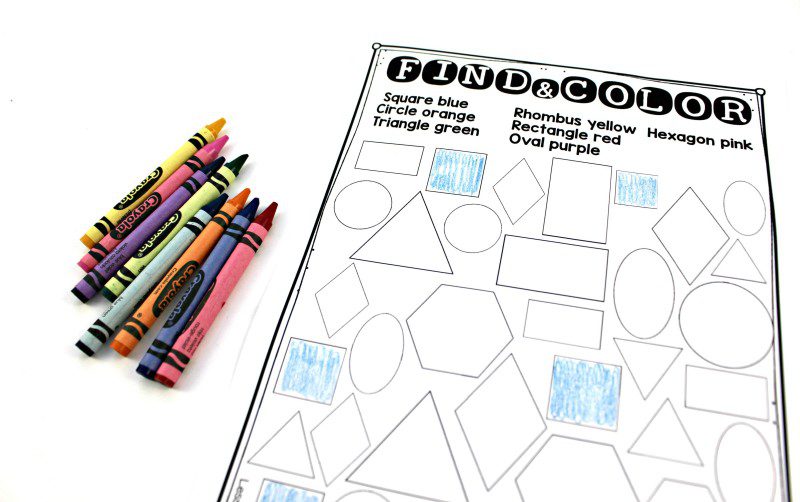 From December math centers and printables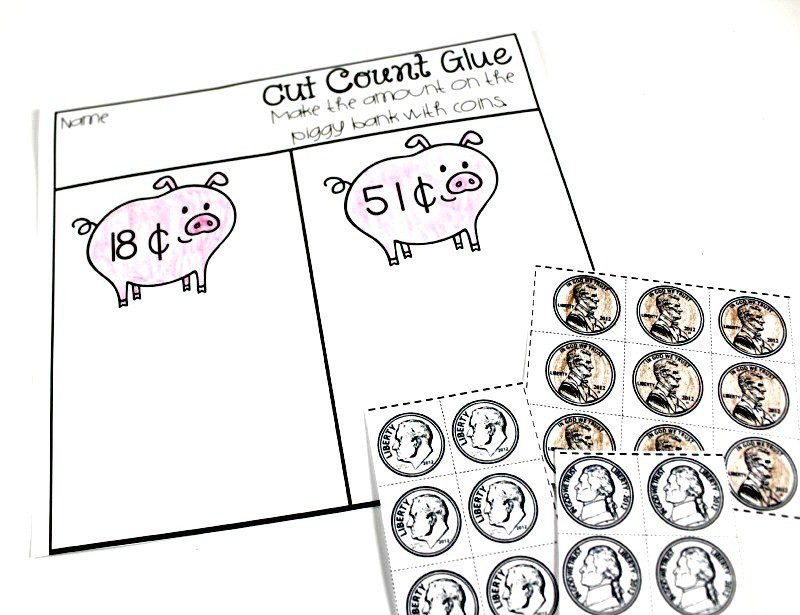 Printable from Unit 6 Coins and Graphing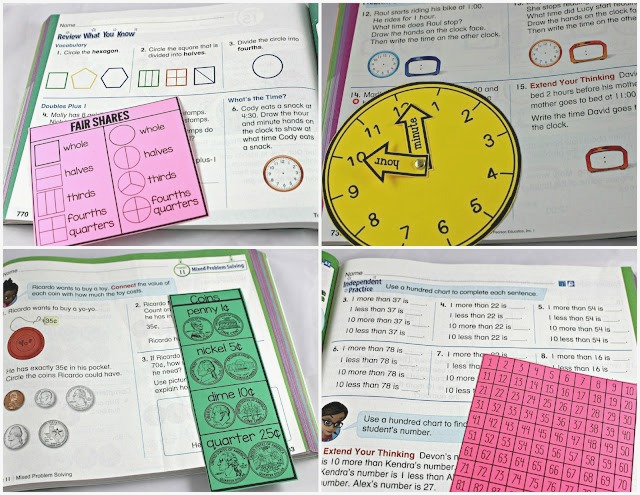 Workbook pages from your district's math adoption (with math tools)
I have started a new series of math centers that include journals and printables.  I wanted to have the printables, journals and centers altogether in one monthly set.    Many of the apply activities come from here.   When I discuss math centers further in this post, these would also fit well during that time.
This bundle can be found HERE.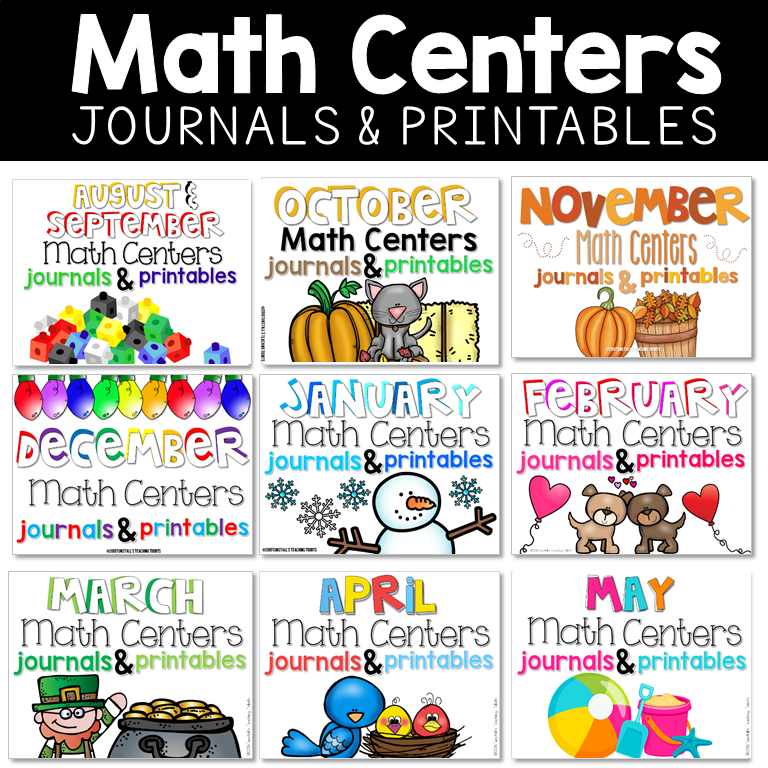 The above sets found here November (Fall), December, January, February, March
Create
The next station is create!  This is the math journal station.  I was reluctant to start this one, but it is a BIG FAVORITE of my students!  Whew!  All it takes are some fun folding pop-ups on colored paper and they are hooked!  The purpose of the journal activities in first grade is to get students started on creating a book of their math thinking.   Because first graders are still developing in their reading and writing skills, I created activities to help students create successfully.  I love that it is a tangible record of their math thinking.
Tips for math journaling
Have a small tub for trash scraps that stays in the middle of the table
Allow students to stay and finish the activities before rotating to the next station
Glue sticks, glue sticks, glue sticks…  and more glue sticks
Colored paper adds interest
In the beginning cut pieces for students and focus on folding
Keep an example journal at the front for students to reference (without answers of course)
Use a variety of different types of activities each day
Here are some examples of our math journal activities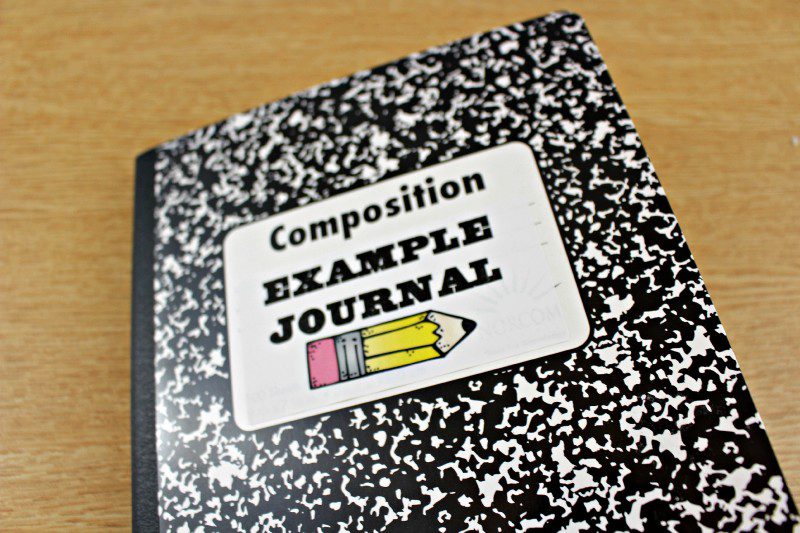 Create an example journal.  It's there when you are ready to introduce an activity.  Students instantly see how the pieces fit best and what folds they will be making.  Students will not interrupt you during small group because they will have a tangible example.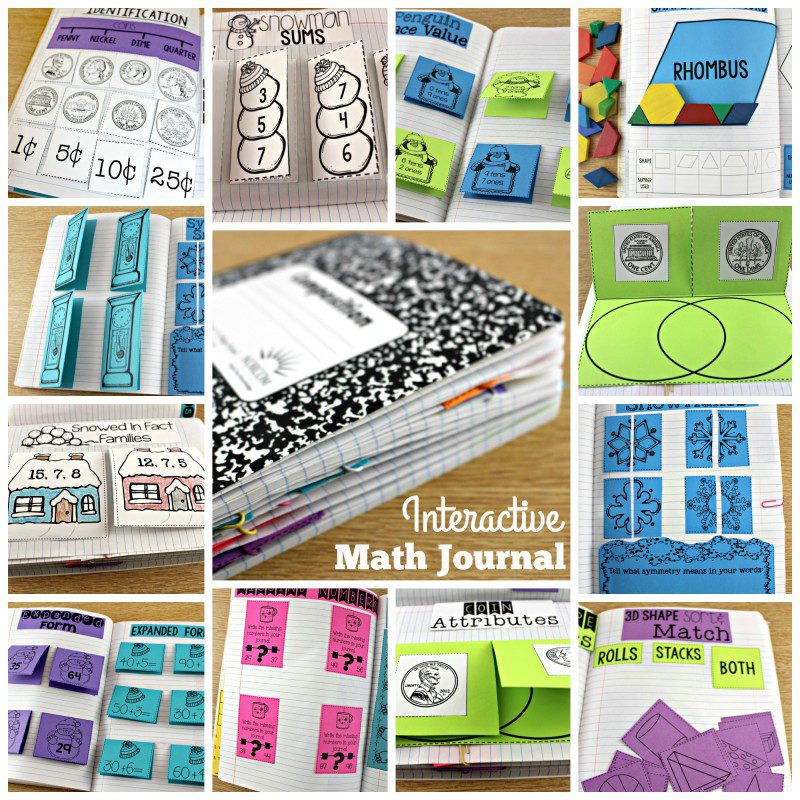 September and October Math Journal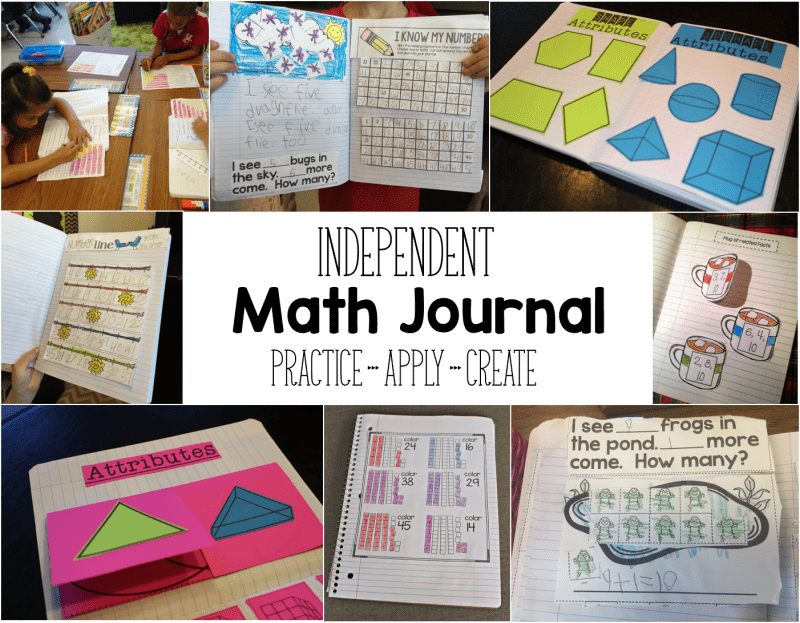 Kinesthetic
This is our hands-on station.  Just like the other stations students love the variety of activities available during this rotation.  It's a time to practice what they know in a fun format! Hands-on games usually do not have a written component in my classroom.  Students have already had two stations that allow for that so this is all about the hands-on application of previously learned skills. Remember that these stations are independent, so we want our students to be practicing what they have already been taught.  We don't want to put activities into these stations that are new concepts.  First graders require repetition and review to become fluent in both reading and math concepts.  This is the perfect opportunity for this!
Here are some examples of centers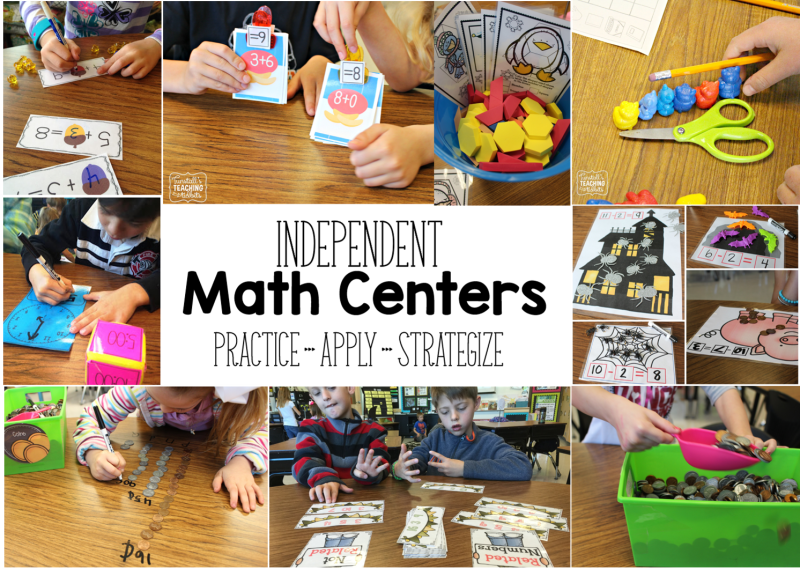 Over the last 4 years, I have been creating hands-on centers to meet the standards for math in first grade.  I have a variety of high interest, standards aligned practice!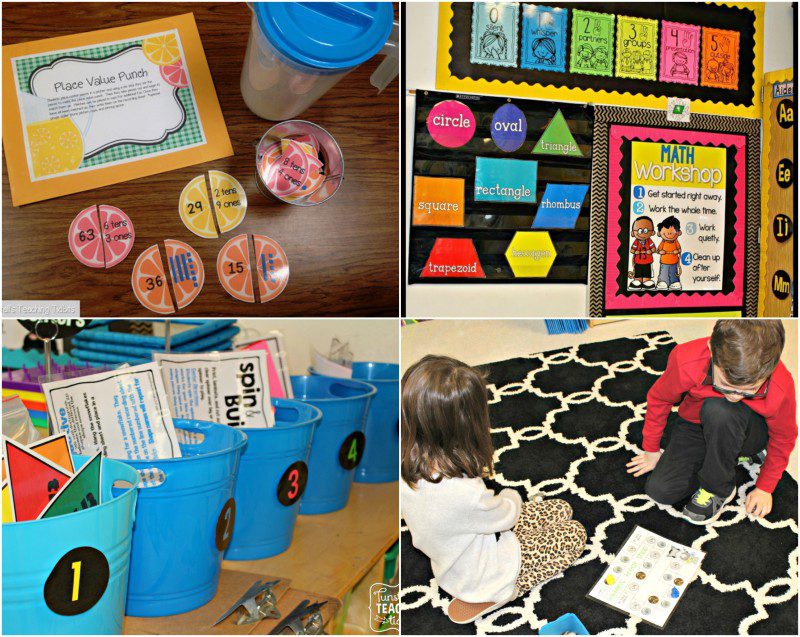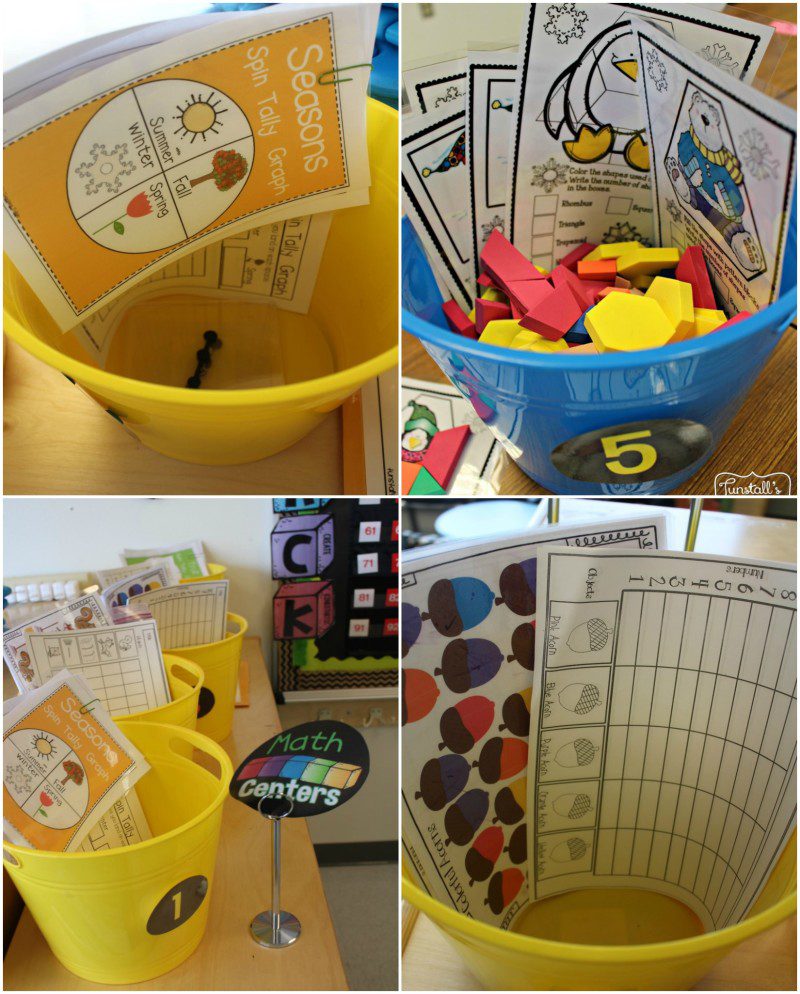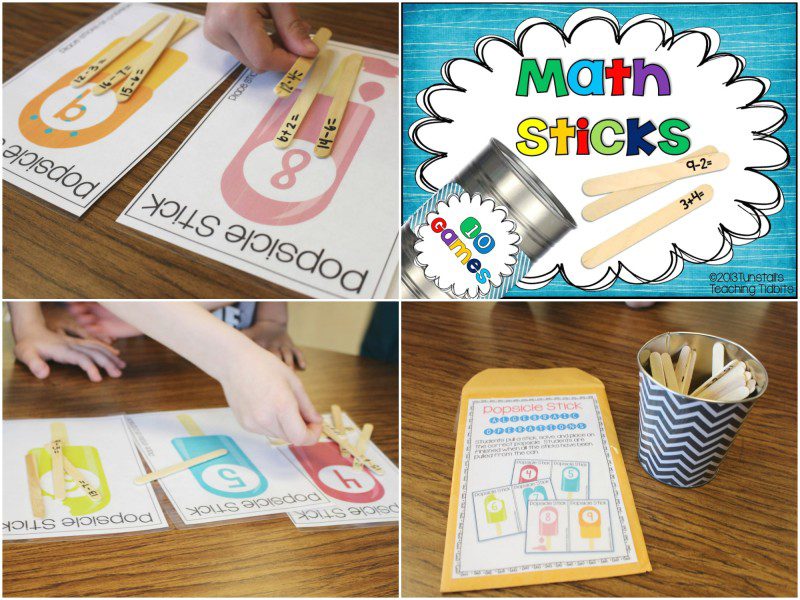 To see the variety of different sets of math centers you can search the math category in my TpT shop here.  Just scroll down past the 4 featured products to find all the sets of centers.
Here's a year's worth of math centers in one bundle!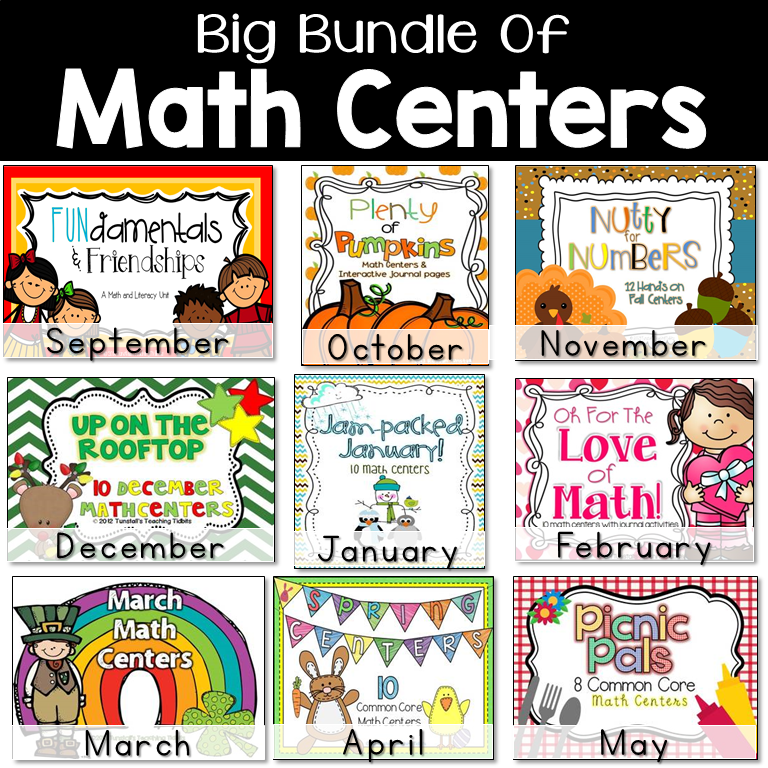 For a bundle of monthly centers at a discount you can click here.  (It's a great way to get started with centers if you don't know where to start) The bundle contains one set for each month of the school year.  It does not contain ALL the math centers in my shop, but it is the best deal for buying many at once.
Math Reflection
The last component of guided math is the Math Reflection: the wrap-up!   Let's be honest and admit that this is not always the easiest part of the guided math structure to fit!  We all have great intentions, but the clock has a way interfering with all the amazing things we want to accomplish for our students in a day!  Here's a solution this issue!
First graders are not known for their ability to deeply reflect on their academic adventures, but they love a great visual and are usually open to sharing with a partner or group of peers.  If they have the opportunity and guidance, they will really begin to develop this area!
My solution to this is to provide a variety of different visuals with a reflection question for students to orally share in either partners, peer groups, or whole group.  This was shared with me in a workshop.  The adults used these items to reflect in a group setting.   It was a light bulb moment!  How easy is this to apply to our students?!  Students can physically hold the items while saying their reflection or they can pull out the clip art question and reflect that way!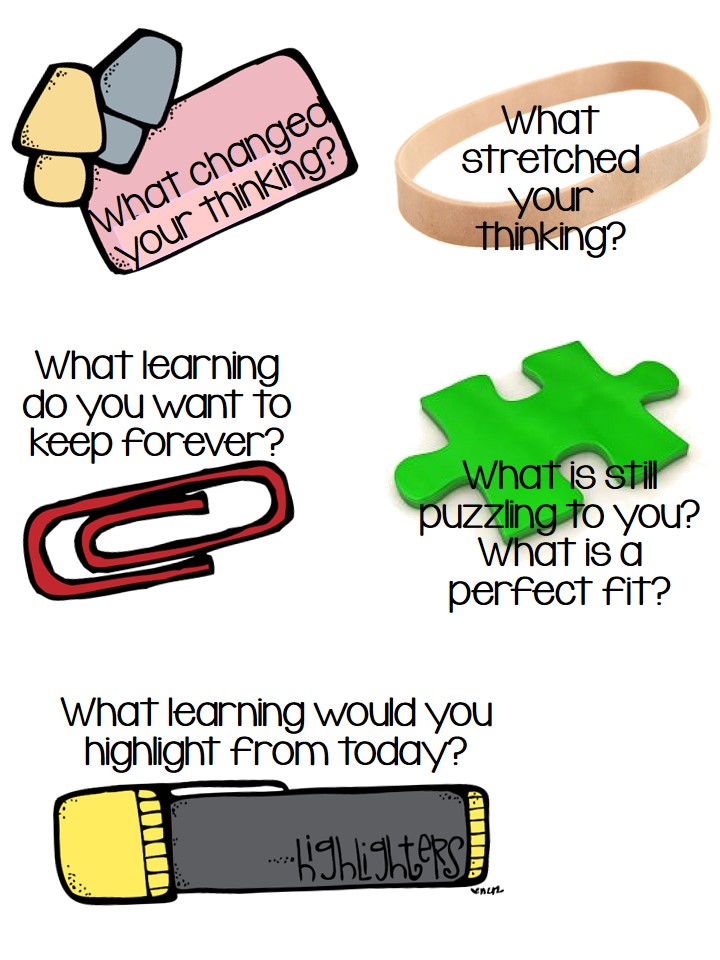 Go straight to your die cut machine and make some reflection questions!  If you are a clip art collector then you can make questions that way too!   I created a packet dedicated to reflections!  This has written and oral reflections for all times of day and not just guided math!  What I love about the reflections are that one student's honest answer about something can be praised and encouraged which creates the template for future student reflections.  They love to be recognized for making a great connection.  This sharpens their thinking and helps them to begin reflecting while they are working through the rotations.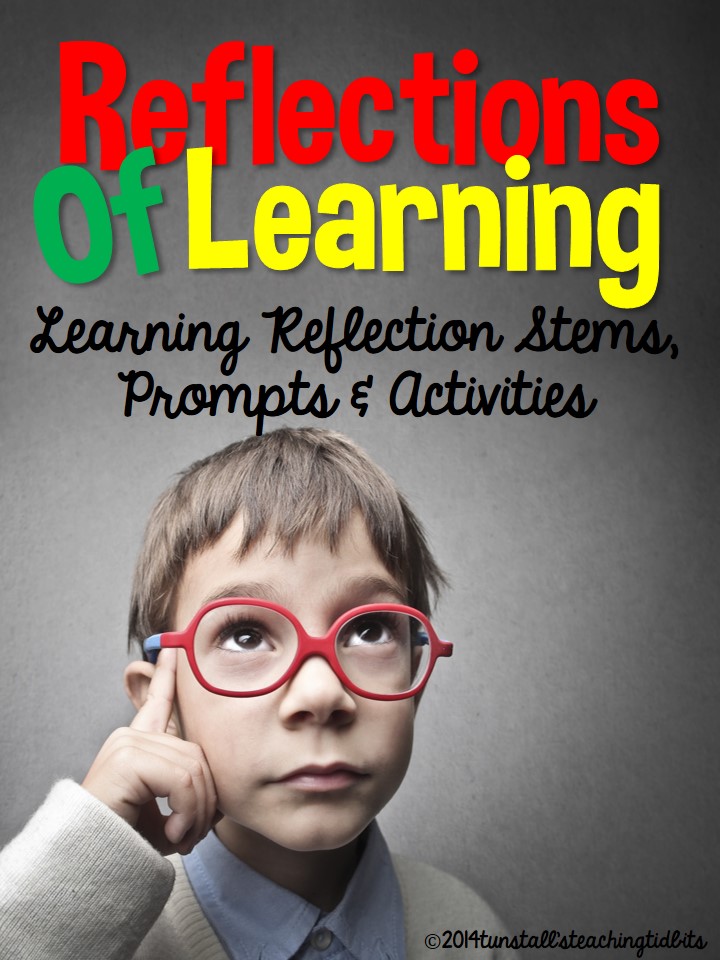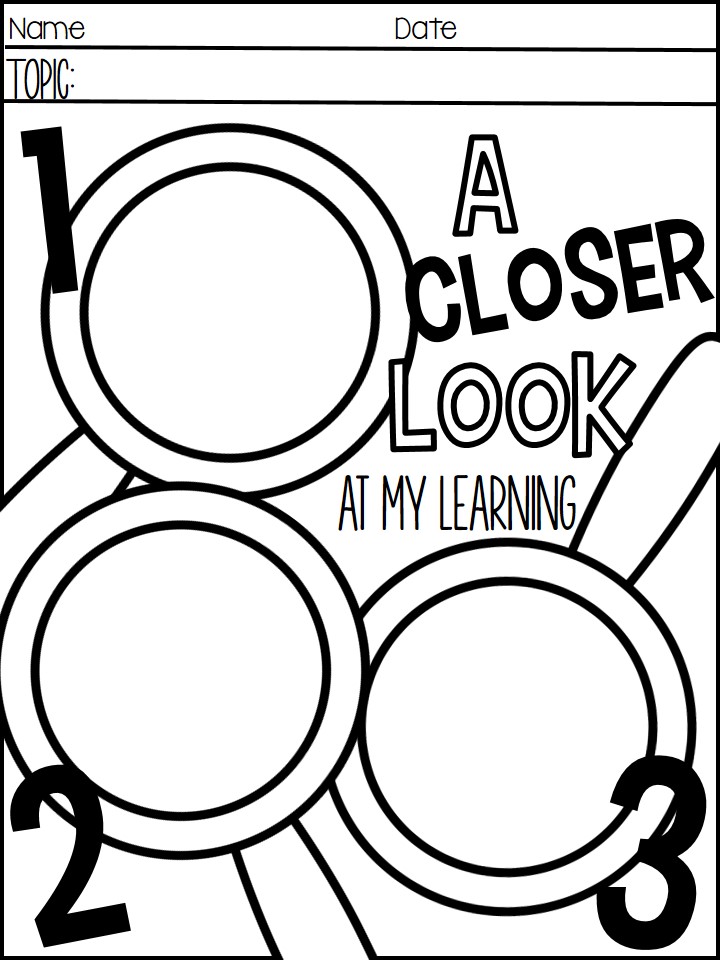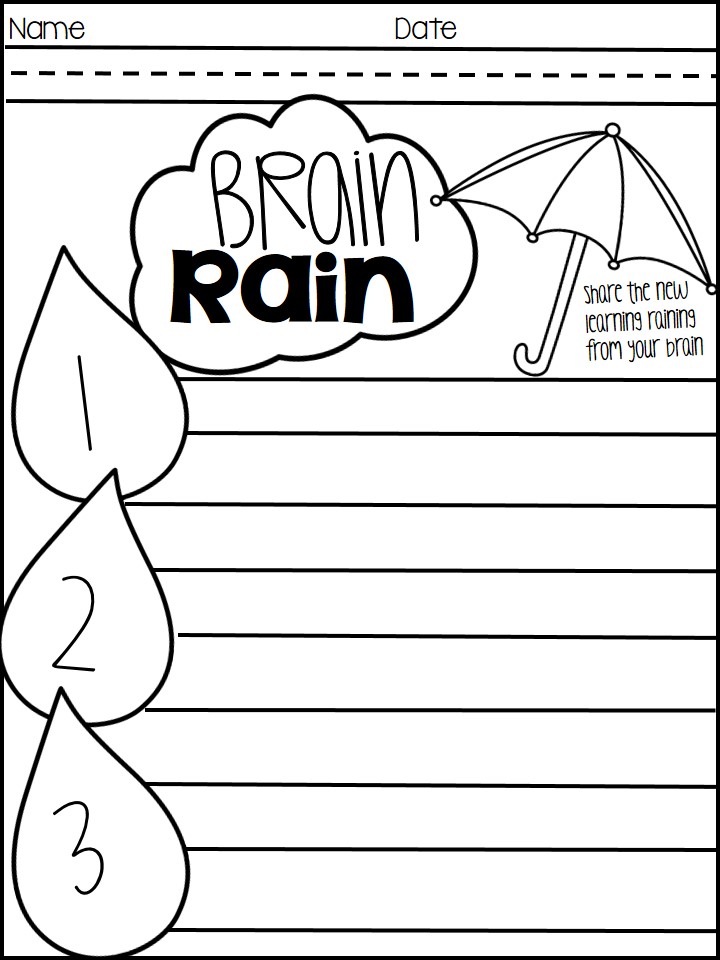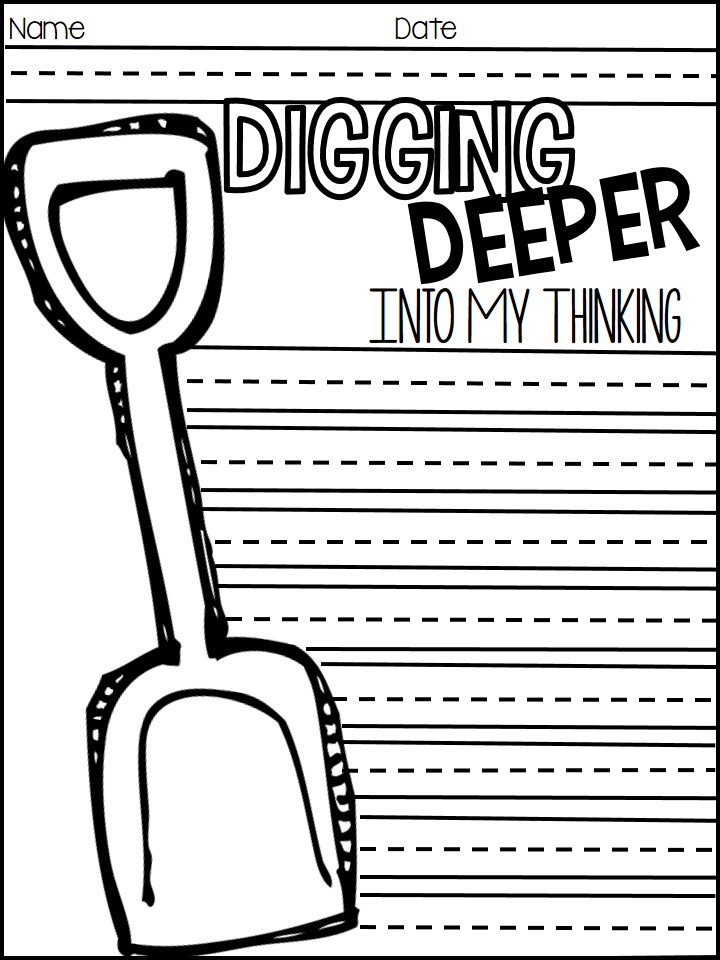 I would love to share more with you about guided math in the comments or by email!  I hope you found this information helpful!
Final Post in the Series
Resource Recap! Read it HERE.