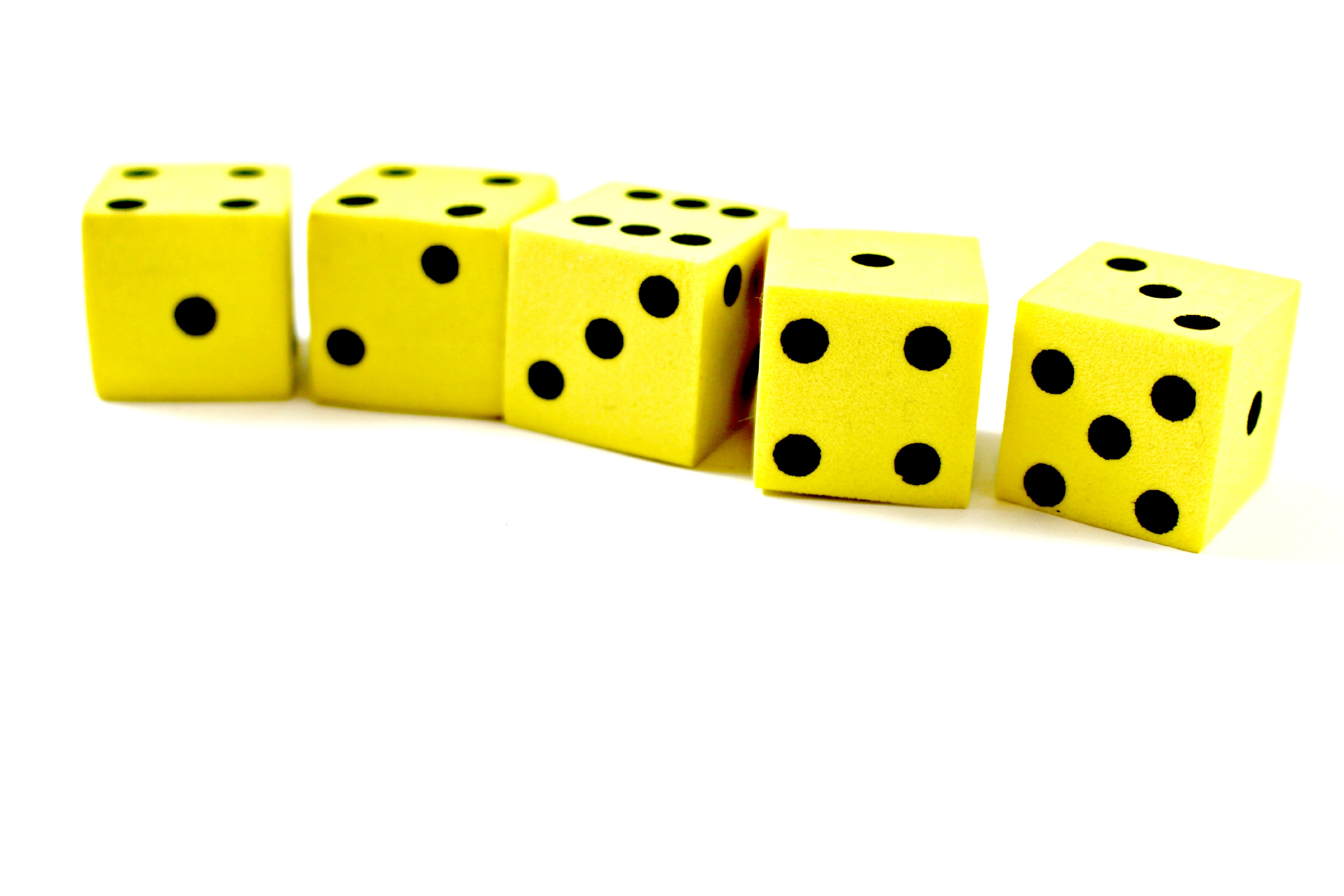 The purpose of this post is to share what I can about the design of the day in guided math!  In this post, I will break down the components, stations, and lessons as well as give you a rotation system that can be modified to meet your personal classroom needs!  This is the first of three guided math posts.  Be sure to subscribe on the right if you are interested in having future blog posts emailed directly to your inbox!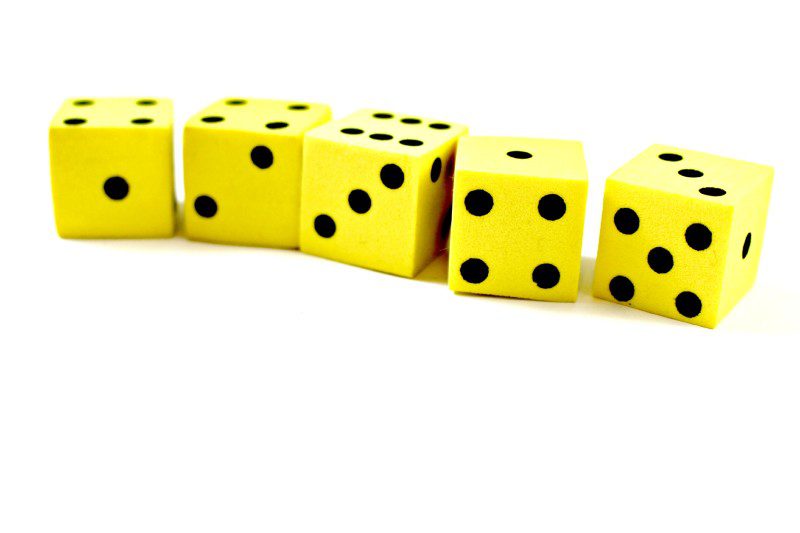 The Components of Guided Math
When it all shakes down, there are truly 4 distinct components of a guided math structure.
Math Warm-Up
Math Whole Group Mini-Lesson
Math Small Group Lesson/ Independent stations
Math Wrap-Up
Each component is important for different reasons.  Together, they will help you create the most powerful math punch for your time!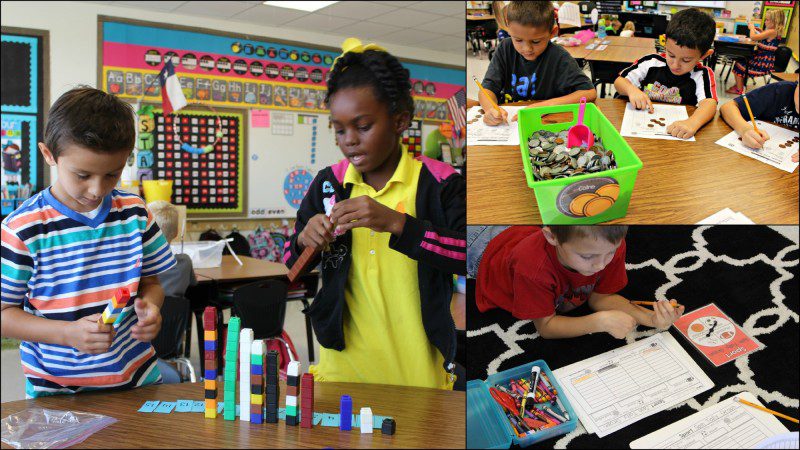 As a teacher, I know that ease of use is what is going to play out as the days turn into weeks and the weeks turn into months.  Having a resource that is ready to go from the rug to the small group table with all of the materials is what I need!   I took my lesson plans from my years of teaching math and transformed them into ready to go, teacher friendly, whole group and small group lessons with the activities and printables all in one!  (differentiated for your small groups too!)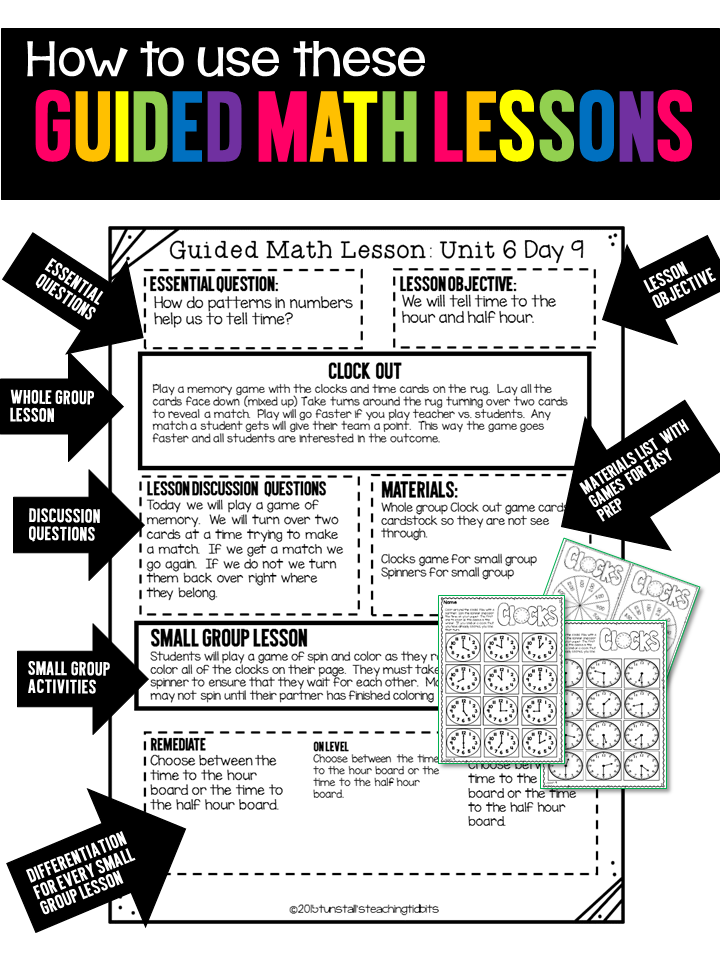 Math Warm-Up
Whether you have 60 minutes or up to 90 minutes for math, the warm up is going to take up just a sliver of your time but it is well worth the investment!  This is a time for you to spiral review your standards that you've taught, or that will need numerous repetitions for understanding.  I like to think of it as baiting the hook for math learning! We want to review important math concepts daily disguised as fun warm-up games!
Here's an example of a month of warm up games.  For one month of school, (or length of the unit) I play these games on each day of the week.  These are all open-ended, yet they will review important skills that my students need extra practice on to stay sharp!  This method helps keep things fresh and fun!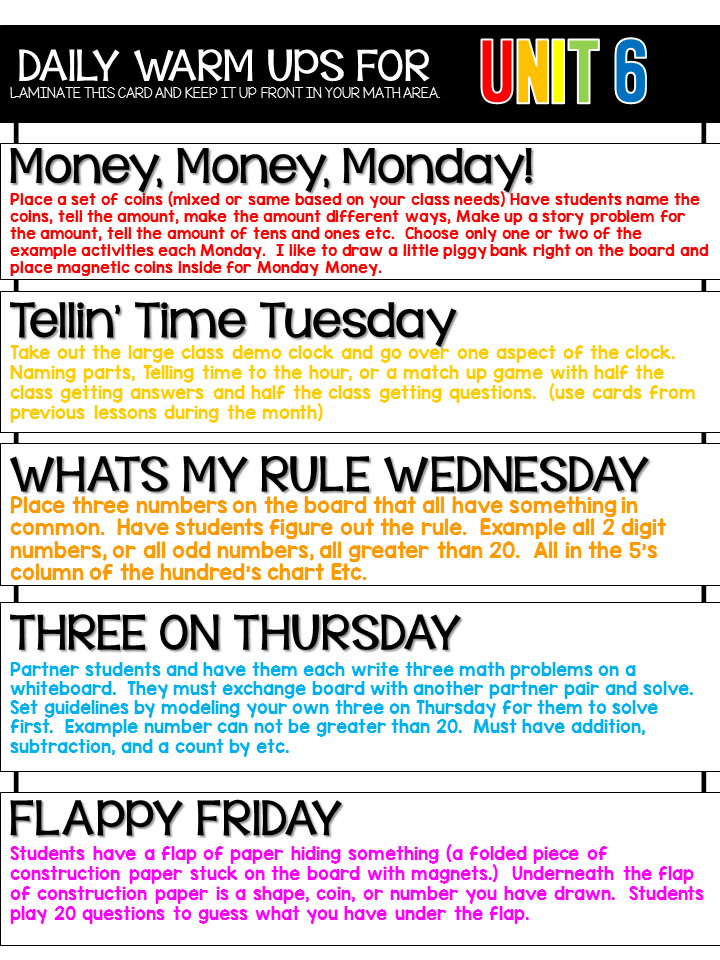 Warm-ups from Guided Math Unit 6
Math Whole Group Mini-Lesson
The whole group lesson is a time to meet with your class and get their feet wet with the priority standard/objective that you are focused on teaching. During this time I have two jobs.  It is the part of the math day when I am doing a traditional teach but I am also prepping the students to take ownership of the concept and to share their mathematical thinking on the topic of study. 
Whole-group mini-lessons lay the foundation for the Math Workshop.  They invite your students to think about real-life math in meaningful ways.  They excite, thrill, intrigue, and invite your students to wonder!   
-Math Workshop in Action, Newton
You can break your mini-lessons into categories of math proficiency.
Conceptual mini-lessons focus on big ideas and enduring understandings.
Procedural mini-lessons focus on how to do the math (fluently)
Strategic competence lessons teach students how to use various strategies
Reasoning mini-lessons get students to think deeply about something, reason it out loud, and listen to others.
 Remember to keep your mini-lessons are short and to the point!  You will go indepth in small group!  I like to use the following guide to help me with my mini-lessons. (below) Just spend a couple minutes on each of the 4 bullet points below and you will have a powerful mini-lesson.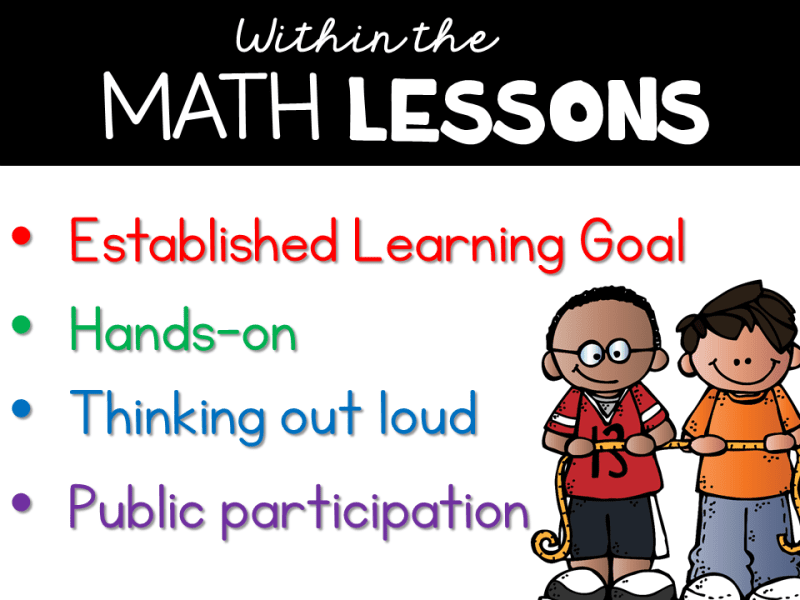 Pictured below is a strategic competence mini-lesson taken from
unit 3 addition and subtraction
on adding three digits.  We are focusing on how to make ten first then add our third addend.  The whole group lesson is the top half of the lesson plan page.   First I establish my learning goal in kid friendly terms, Next we get hands-on with our new concept.  I use my teacher talk to share my math thinking out loud and encourage students to participate both hands-on with the conceptual math and verbally with their own math thinking.  Quick and powerful!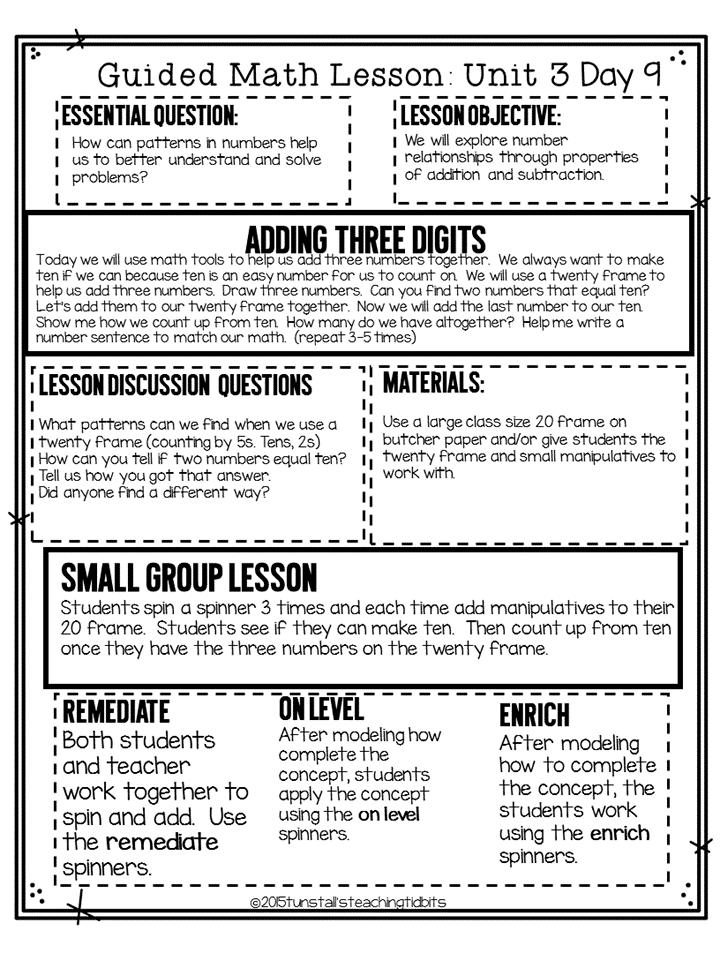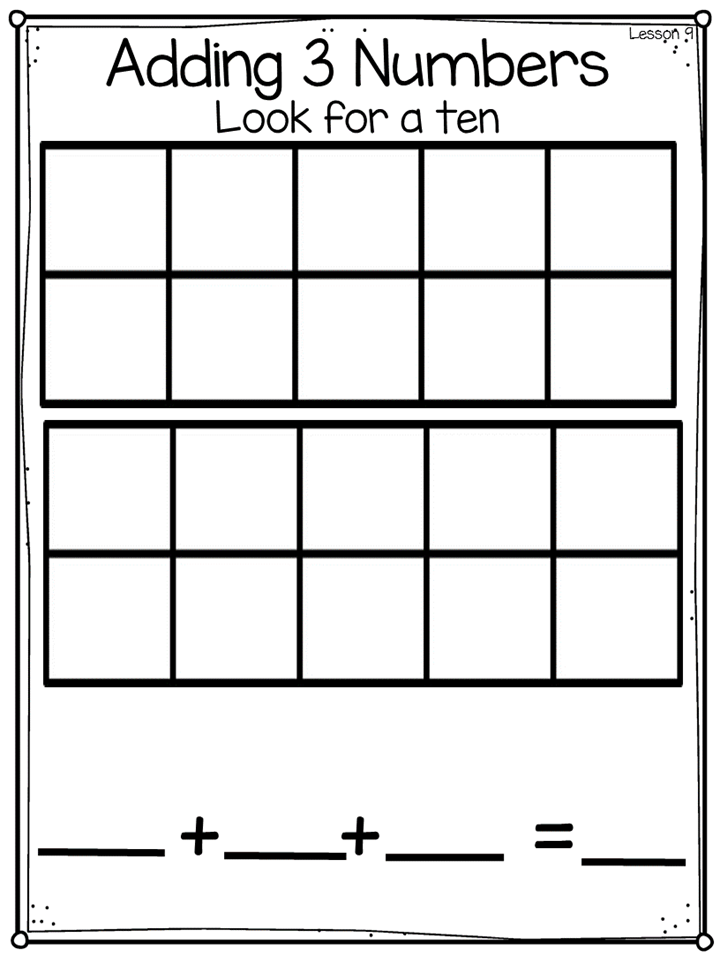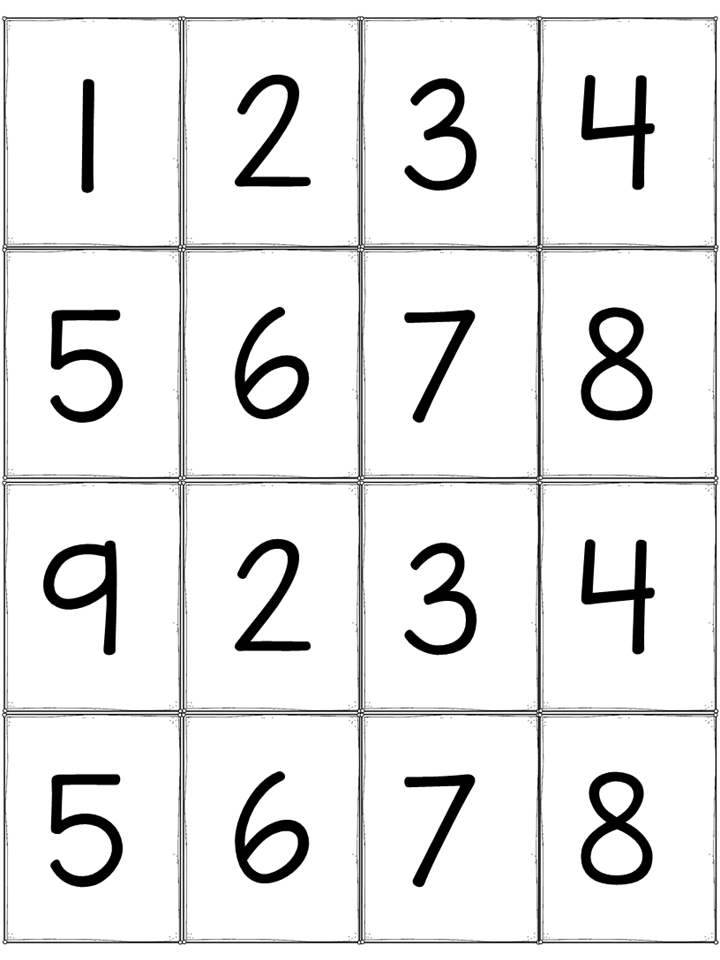 This next lesson example is a reasoning mini-lesson taken from unit 6 time and measurement.  In this lesson, students will work through real life situations involving time in order to come up with a correct answer.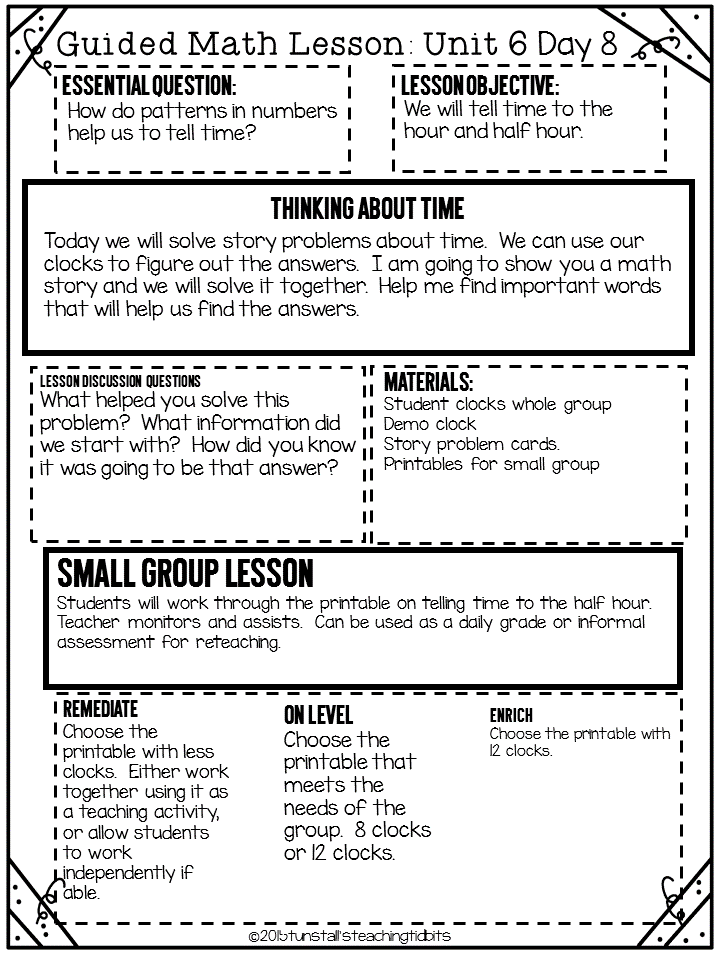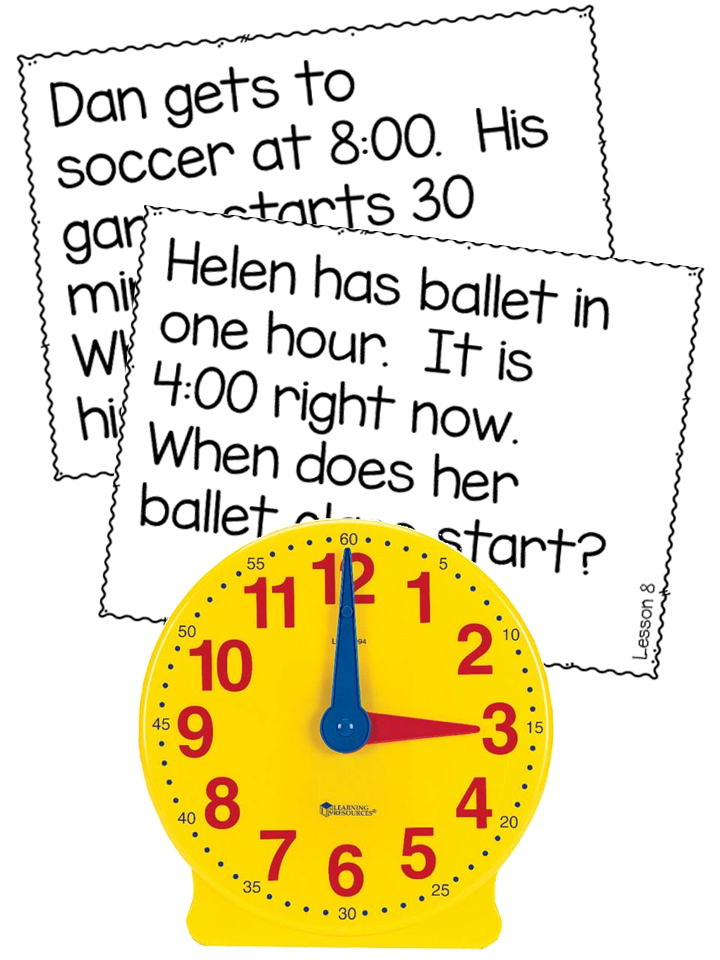 Guided Math Small Group
 From the whole group time, we break out into our rotations for the day.  This is when the teacher is able to pull guided math small groups.  One group is working with the teacher, and the rest of the groups have specific independent activities.   Let's focus on what the teacher is doing in small group before we discuss what everyone else is doing at the independent stations.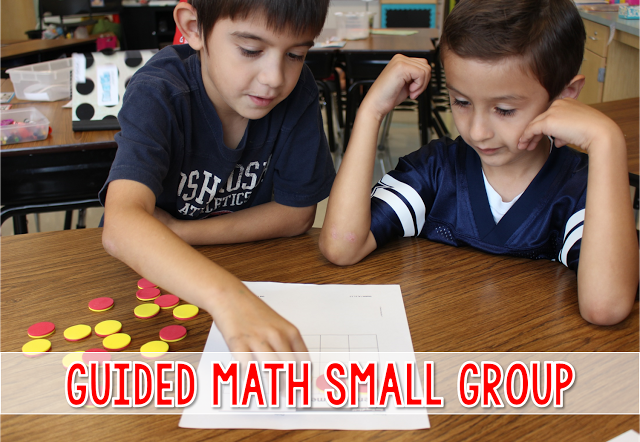 The small group lesson flows naturally from the whole group lesson but is differentiated for your student's needs.  This is the flow of the lesson:
Connect to learning standard (same as mini-lesson)
Hands-on student activity (Student is always the active participant)
Link old learning to new learning
Closure
This is the small group version of the mini-lesson we looked at above.  (on-level version) Students spin the spinner and build the numbers.  They make ten and count on.  This allows the teacher to watch the student in action.  It provides the opportunity for the teacher to facilitate the student when they are unsure while still allowing the student to be the active learner. Students can use their math talk as they tell you how they were able to make ten and how they counted on.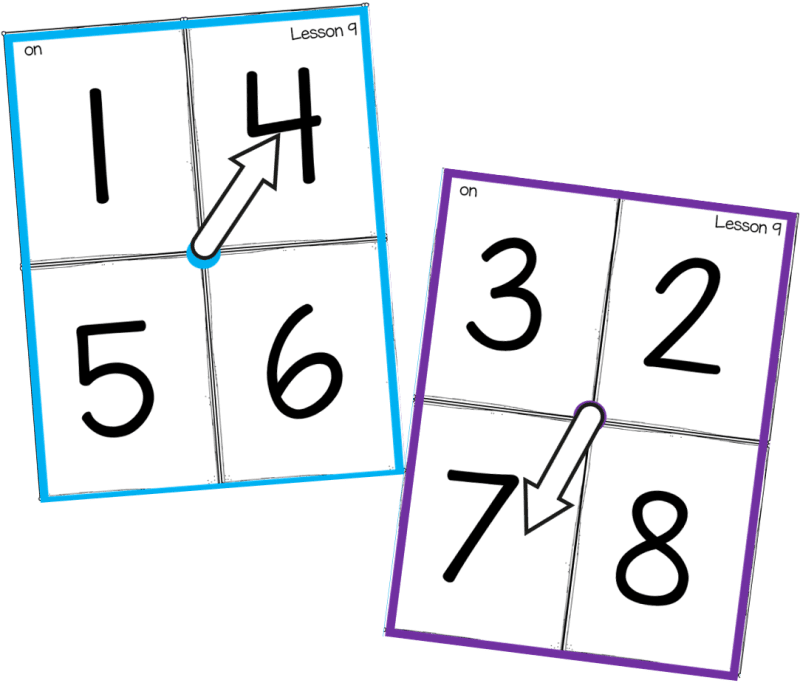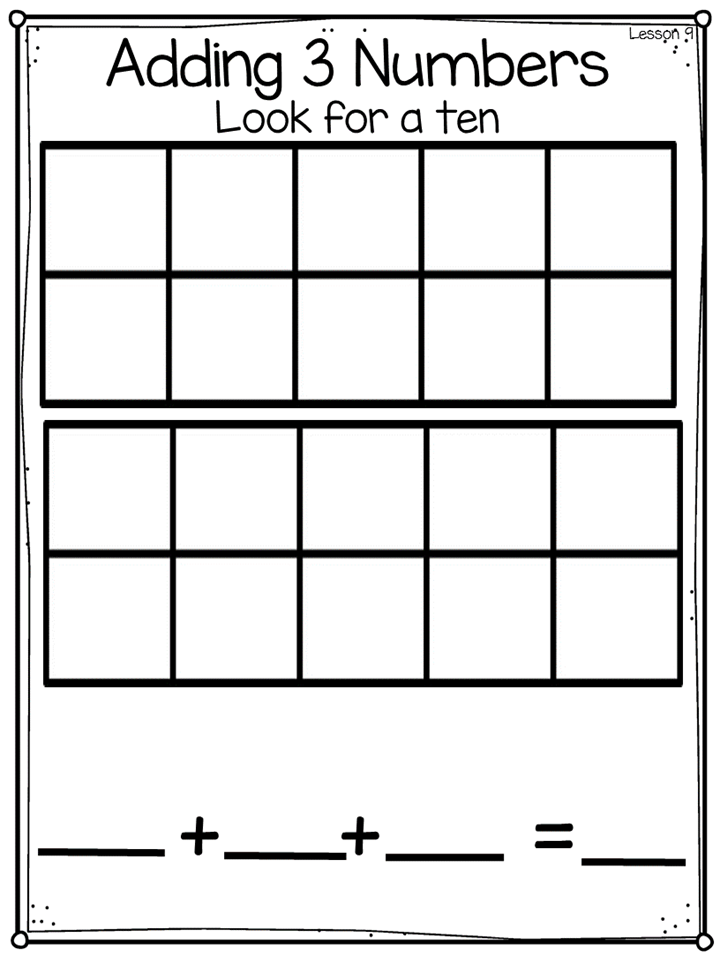 This is another small group lesson from the same unit.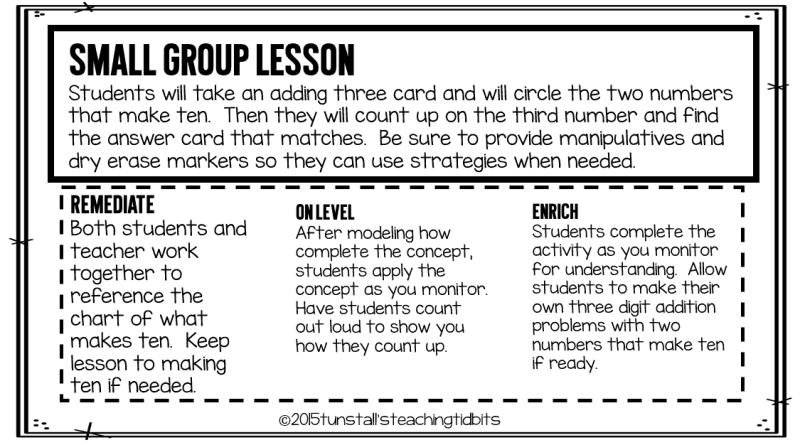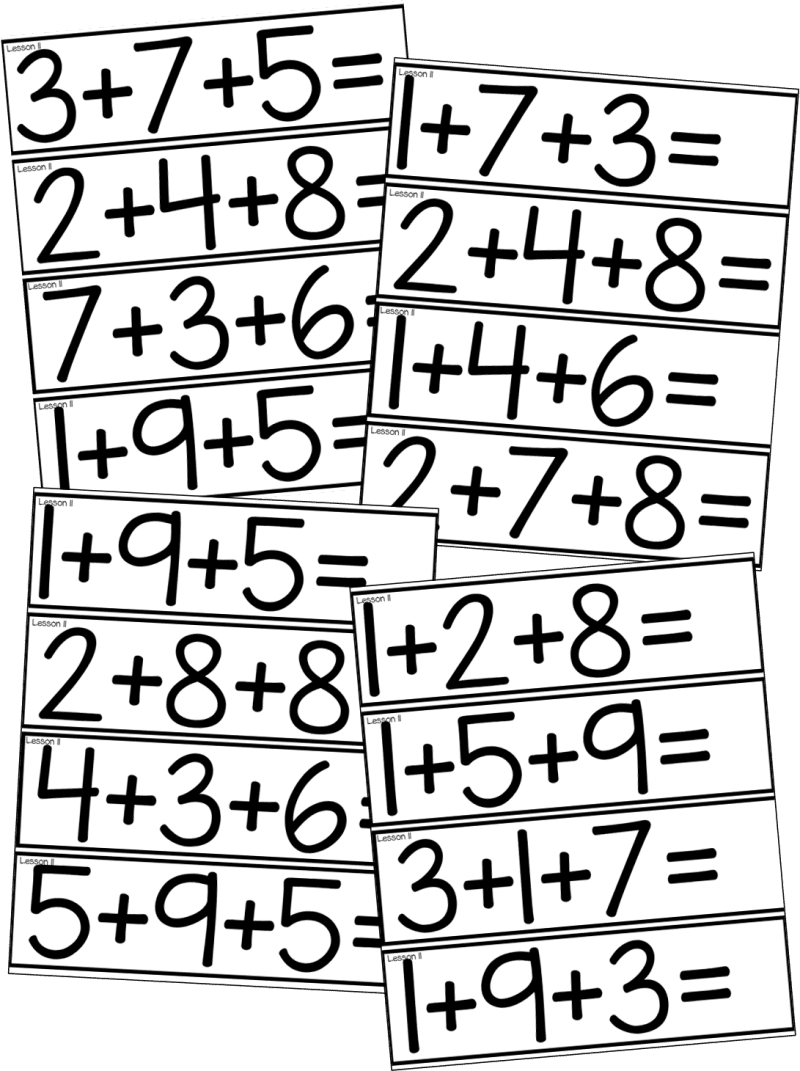 If you are interested in the guided math whole group and small group lesson plans you can find them here.  The bundle of the entire year is on sale for this guided math blog series!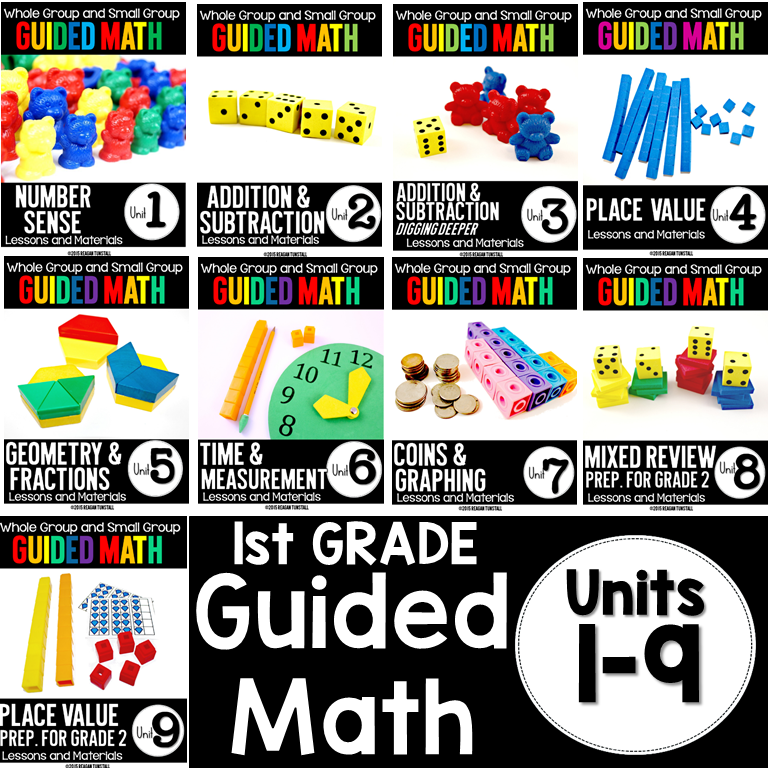 In my next post, I will discuss grouping and station choices.